NewTrendMag.org:Pictures9
Confrontation in Hebron March 2006
From: ldawnlewis@couplescompany.com
http://student.cs.ucc.ie/cs1064/jabowen/IPSC/articles/article0035883.html
kind Israeli's educating muslim children: these pictures are banned from US newspapers and TV

---
Children attempting to go to school and stuck at a checkpoint.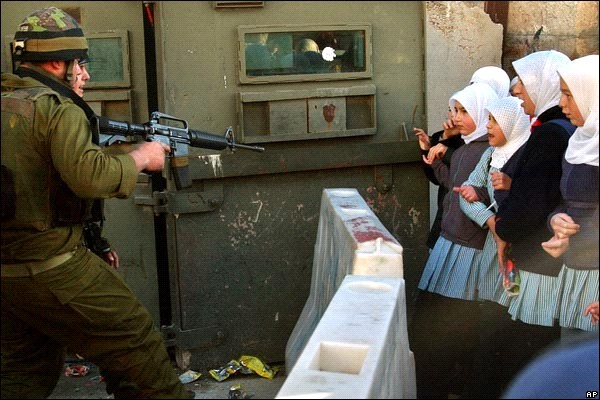 The soldiers prevent them from passing and give them orders to go home.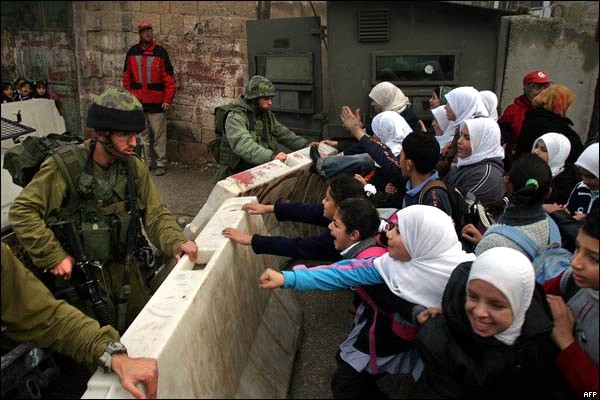 Children challenge the soldiers and pass the checkpoint.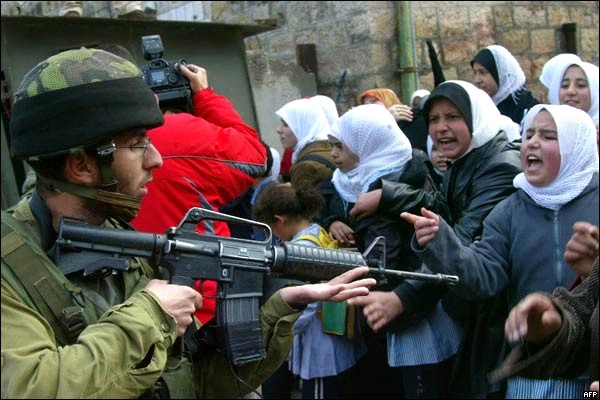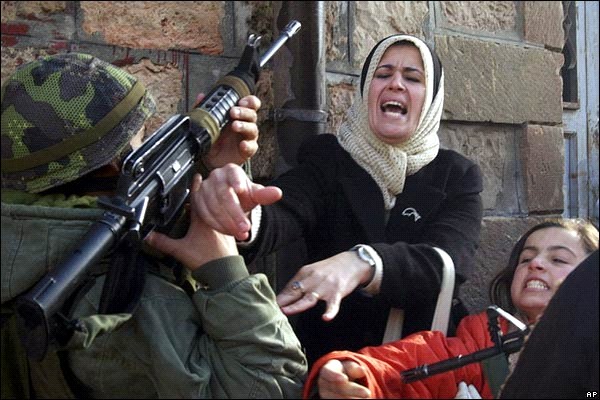 They end up having their classes in the street by the checkpoint.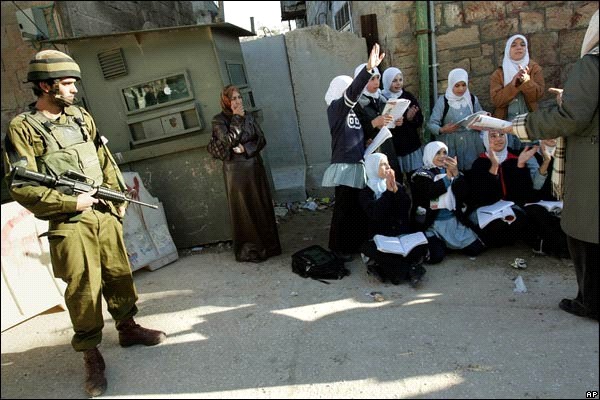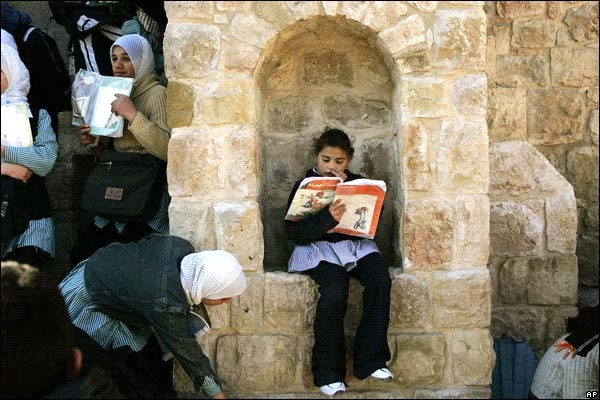 Denial of education -- Israeli style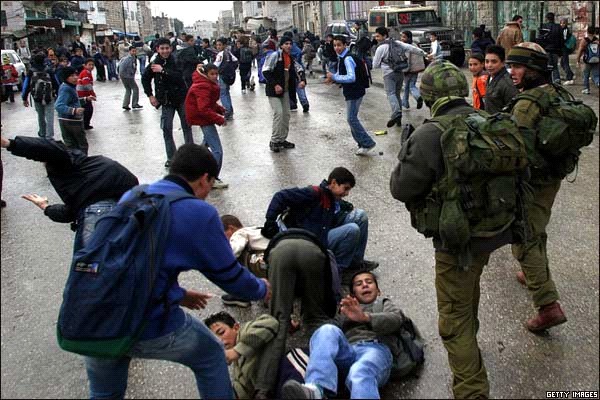 Soldiers capturing a student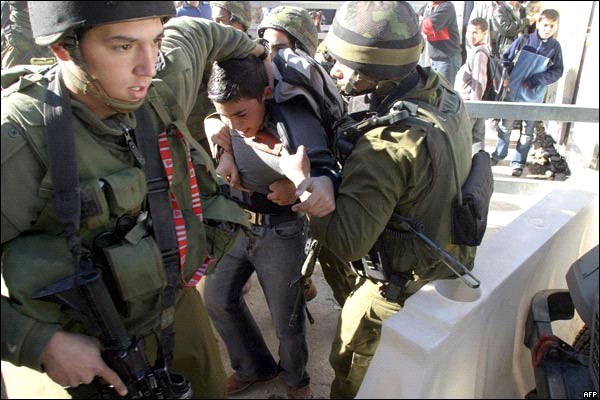 They got shot at and some arrested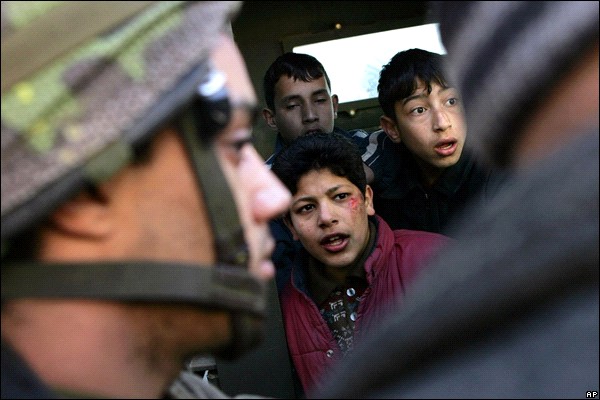 Student should have been on his way to school, but the Israeli occupation forces had other ideas.
---

For public information only. Not for profit and not for any commercial use.