NewTrendMag.org:Pictures2
Br. Abdus Sattar al-Dahir from Iraq allowed this photo of Dr. Omar Abdel Rahman to be placed above his booth in the ISNA Convention bazar.
It drew the most attention in the whole bazar.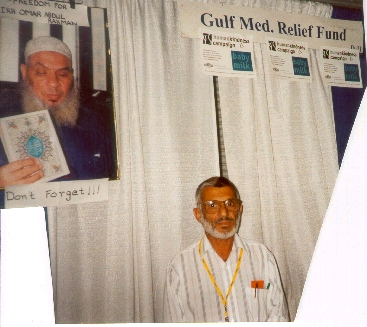 Sis. Nisaa', JAM teacher of youth in Denver, visited a Muslim community in Winnipeg, Manitoba.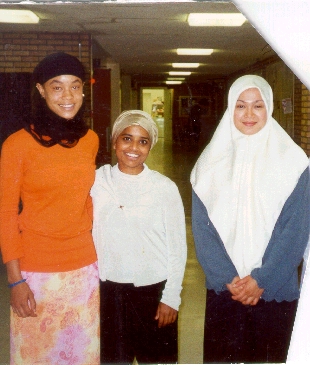 Br. Sher Malik's relief team in the strategic Chitral area of northern Pakistan, helping the very poor and the sick.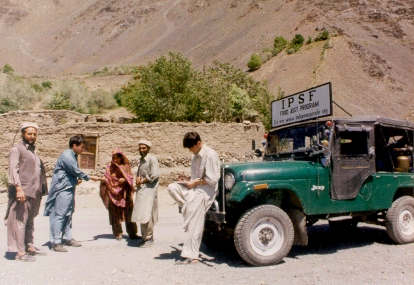 Br. Victor Alvarez (Muhammad Salman), co-defendant of Shaikh Omar, a Puerto Rican Muslim, who was convicted in the New York conspiracy case. He has been transferred to Springfield, Missouri "hospital prison" where he is reportedly being subjected to mind-bending experiments.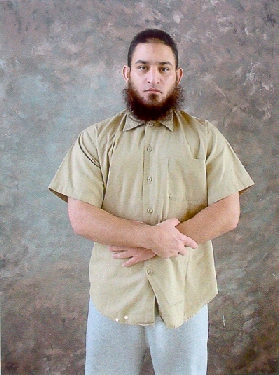 Jama'at al-Muslimeen Bangladesh leader Ali Ahmed, addressing a gathering in Dhaka, Bangladesh.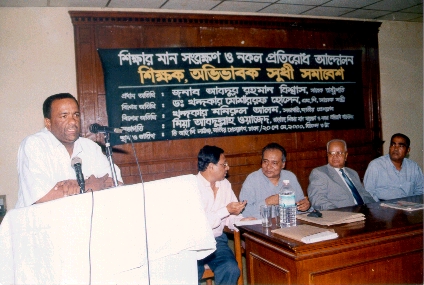 Orphans in a medressa in Dhaka who are helped by Jama'at al-Muslimeen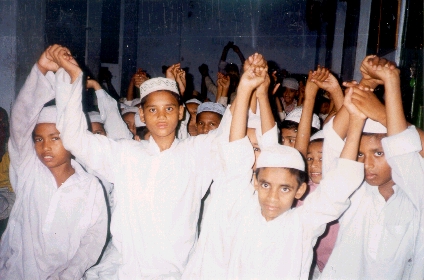 David Irving, leading historian of World War II is an athema to the Jews because his research brings out an in-depth understanding of the war. It was not a war between angels and devils but between evil on both sides.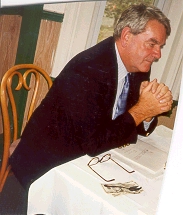 Jama'at al-Muslimeen workers in Bangladesh seeking forgiveness from the oppressed masses for not having come to their help earlier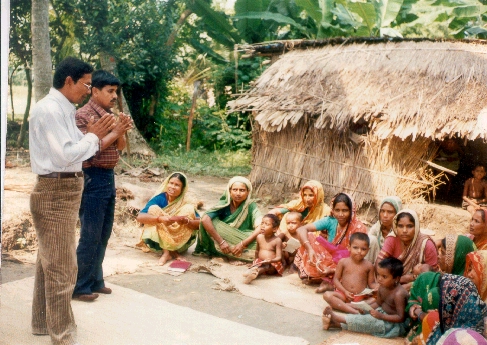 A view of the Million Family March in Washington which was addressed by Minister Farrakhan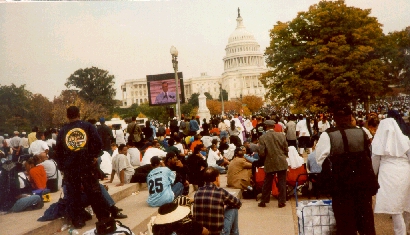 Palestinians rallied in New York to support the Right of Return of Palestinian refugees to Palestine (al-Awda).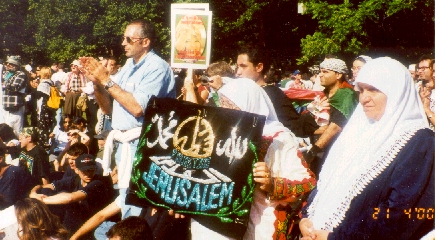 Pakistani Dr. Anwar-Ul-Haq, in Islamabad, Pakistan shows that Pakistani's have a very different view of terrorism which might come as a surprise to our american readers.