NewTrendMag.org News # 1986
[ Click on NEWS for back issues ][ OUR BOOKS ][ Contact ][ Previous Issue ]

28 Safar 1443 AH - September 25 2022 Issue # 39, Newsletter #1986

---


Editorial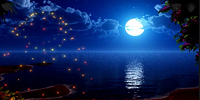 "Abraham Accords!" An attempt to Misuse a sacred name.
Palestine has been Occupied by Military Force.
by Kaukab Siddique, PhD

The Qur'an clearly separates Islam from Jews and Christians:

"They say: 'Become Jews or Christians if you would be guided' Say to them: No I would rather the religion of Abraham the True, and he joined not gods with Allah." [The Qur,an 2: 135]

Rulers of Bahrain and UAE who claim to be Muslims should seek guidance from Muhammad, pbuh. He never cooperated with or joined the aggressors, occupiers and enemies of Islam. Anyone who supports Israel is a treacherous idiot.

Next, the Qur'an requires Shoora [consultation and consent]. {Qur'an 42:38]

No one has asked the Muslim populations of these countries whether they want to join Israel in "Abraham accords." So the accords are bogus.

Maulana Maudoodi points out that "Judaism with its name and with its religious peculiarities and customs and rituals emerged in the third or 4th century before Jesus, pbuh, so there is no authenticity in the claim that Abraham was Jewish." [Tafheem ul Quran, vol.1, p,115.]


---


Forcing Women to Wear Hijab is not a part of Islam. Finally a natural outburst of Furious Protests in Iran

[I have been studying the Qur'an and hadith for 50 years.There is not even one example of women being forced to wear hijab. Iran and Saudi Arabia have been doing this bullying. Finally there is an outburst of protests in Iran with unarmed citizens confronting security forces. When the revolution began, women wanted to wear the hijab to oppose the westernized Shah of Iran regime, The situation has become so serious that now the regime is bringing its supporters to confront the protestors, as this excerpted AP report shows. What a shame! --- Kaukab Siddique.]

DUBAI, United Arab Emirates (AP) — Iranian counterprotesters gathered across the country on Friday in a show of support for authorities after nearly a week of anti-government protests and unrest over the death of a young woman who was being held by the morality police.

A few thousand people attended a rally in the capital, Tehran, where they waved Iranian flags, and similar demonstrations were held in other cities. The government claimed the demonstrations of support were spontaneous. Similar rallies have been held during past periods of widespread protests.

The pro-government demonstrators chanted against America and Israel, according to state media, reflecting the official line that foreign countries are fomenting the latest unrest.

State TV, meanwhile, suggested the death toll from this week's unrest could be as high as 26. Anti-government protesters and security forces have clashed in several major cities....

Iran has also disrupted internet access and tightened restrictions on popular platforms used to organize rallies like Instagram and WhatsApp.

A state TV anchor said late Thursday that 26 protesters and policemen had been killed since the protests erupted last Saturday after the funeral of the 22-year-old Mahsa Amini, without elaborating on how authorities reached that figure. He said official statistics would be released later, but during past periods of unrest authorities have not provided a full accounting of deaths and injuries.

A tally by The Associated Press, based on statements from state-run and semiofficial media, shows that at least 11 people have been killed. Most recently, the deputy governor of Qazvin, Abolhasan Kabiri, said that a citizen and paramilitary officer had been killed in unrest that rocked two cities in the northwestern province.

The crisis unfolding in Iran began as a public outpouring of anger over the the death of Amini, a young woman who was arrested by the morality police in Tehran last week for allegedly wearing her Islamic headscarf too loosely. The police said she died of a heart attack and was not mistreated, but her family has cast doubt on that account.

Hundreds of Iranians across at least 13 cities from the capital, Tehran, to Amini's northwest Kurdish hometown of Saqez have poured into the streets, voicing pent-up anger over social and political repression. Authorities have alleged that unnamed foreign countries and opposition groups are trying to foment unrest.

"The death has tapped into broader antigovernment sentiment in the Islamic Republic and especially the frustration of women," wrote political risk firm Eurasia Group, noting that Iran's hard-liners have intensified their crackdown on women's clothing over the past year since former judiciary chief Ebrahim Raisi became president.

"The prospect of the leadership offering concessions to Iranian women is minimal," it said. "In the cold calculus of Iranian leaders, the protests have likely gone far enough and a more forceful response is required to quell the unrest."

Videos on social media show protesters in Tehran torching a police car and confronting officers at close range. Elsewhere in the capital, videos show gunfire sounding out as protesters bolt from riot police, shouting: "They are shooting at people! Oh my God, they're killing people!"

In the northwestern city of Neyshabur, protesters cheered over an overturned police car. Footage from Tehran and Mashhad shows women waving their obligatory headscarves, known as hijab, in the air like flags while chanting, "Freedom!"

The scenes of women cutting their hair and burning their hijabs feed into a broader political debate over the role of religious strictures in a modern-day republic — questions that have plagued the Islamic Republic since its founding in 1979.

But the protests have also grown into an open challenge to the government. The chants have been scathing, with some chanting "Death to the dictator!" and "Mullahs must be gone!"

Iran's intelligence ministry warned citizens against joining the "illegal" street rallies on Thursday, threatening prosecution. Local officials have announced the arrest of dozens of protesters. Hasan Hosseinpour, deputy police chief in the northern Gilan province, reported 211 people detained there on Thursday. The government of the western Hamadan province said 58 demonstrators had been arrested.

Tehran University announced that it would move classes online for the next week amid the unrest, the semiofficial Fars news agency reported.

London-based watchdog Amnesty International has accused security forces of beating protesters with batons and firing metal pellets at close range. Videos show police and paramilitary officers using live fire, tear gas and water cannons to disperse the demonstrations.

Economic hardship remains a major source of anger today as the prices of basic necessities soar and the Iranian currency declines in value.


---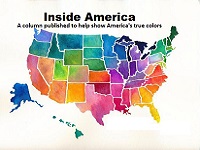 Racism, Threats, Mistreatment of Women, abortion.

New Trend needs Islamic responses to these issues,


---


War News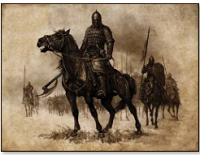 Pakistan
Several mujahideen attacks are reported from North Waziristan and also across from Afghanistan.
Dawn reports three Pak soldiers killed.
One report says ISIS has killed several Pakistani militia.


---


Syria
Horrific Tragedy, but Fighting Continues,

A boat load of people who had left Assad's regime and were trying to go from Lebanon to Europe capsized. About 100 people are feared drowned. Another 40 were rescued.

Fighting continues in northern Latakia and southern Irbid. Assad artillery and Islamic group Fath al-Mubeen are continuing to exchange heavy fire.

ISIS raids are continuing, with several Iranians killed in the eastern desert. [Palmyra]

Also ISIS used a mine explosion which killed two Assad military near Hama.

ISIS is also raiding SDF in Deir ez Zor. Several areas are now controlled by ISIS.

Russian bombing on ISIS positions in southern alRaqqa is reported.


---


Ukraine
Russian offensive is now stalled. Ukraine is dominant. Both sides have suffered heavy losse.

Protests against war are reported by Muslims in Dagestan [Russia].


---


Pakistan non-War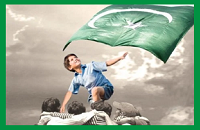 Millions are Homeless owing to floods but Ruling Elites are living in luxury.

JI offers a Solution for the Transgender issue.

LAHORE: Sep 23: Jamaat-e-Islami Emir Sirajul Haq has called for amendment in the transgender protection act, saying the so-called law is attack on the norms of Pakistani society.

A person, should not be authorized to determine sex by own self, he said while addressing a press conference at Mansoorah on Friday, .

The JI, he said, had proposed amendments bill in the senate, seeking creation of medical board to determine the gender if anyone applied for change in it in Nadra. The parliament, he said, must adopt the JI proposed amendment to block the promotion of liberal agenda. He made it clear the JI fully backed the rights of the transgender community but it would resist attack on the Islamic society.

He expressed concerns over reports that politicians were seeking relief in corruption cases under NAB amendment laws, saying no institution has the right to provide relief to those who looted public money.

He said millions of people became homeless in floods but the nation was getting reports regarding extension of prime minister cabinet on daily basis. He said landlords and waderas had no right to enjoy official protocols and luxuries at cost of a poor nation's money. The JI chief said the PDM government proved a nightmare for the people, breaking all records of inflation in only four months.

He said the JI had postponed the protest movement against unfair taxes and increase in electricity tariff due to flood situation. The JI, he said, would resume it after the rehabilitation process in flood-hit areas.

To a question, he replied the JI already called for devising a mechanism through parliament for army chief appointment like the appointment of chief justice of Pakistan, ending the prime minister prerogative for COAS appointment.
To another question, he said the JI wanted election reforms before the elections.

Talking about flood situation, he called for coordination among federal and provincial governments in rehabilitation activities, expressing concern over the so-far work done by the governments in the calamity hit areas. He said he made frequent visits to flood affected areas where he saw no harmony in government sponsored relief work. People, he said, complained against the mismanagement and corruption in distribution of government aid. The government, he said, also lacked planning for rehabilitation activities and only waiting for foreign aid.

As the winter is set to start in hilly areas particularly, Sirajul Haq expressed fear the millions of people living in tents would not be able to bear the harshness of weather conditions. Therefore, he said, there was dire need to adopt quick measures to provide weather proof shelters to the people.

He appreciated the relief work launched by al-Khidmat Foundation and other welfare organization and appealed to the nation to continue support in rehabilitation process.


---


Hadith Guidance from Sis. Yasmin

'Assalamu Alaikum wa Rahmatullahi Wa Barkatuhu'.
The divine decree related to the Believer is
Always a Bounty, even if it is in the form of withholding something that is Desired...{!}
and it is a Blessing,even if it appears to be a Trial ...{!}
and an Affliction that has befallen him is in Reality a Cure ...{!}
even though it appears to be a Disease {!}
unfortunately ... due to the ignorance of the worshiper, and his transgressions, he does not consider anything to be a gift or a blessing or a cure... unless he can enjoy it immediately...!
and it is in accordance with his nature.
If he were only given a little bit of understanding, then he would have counted being withheld from as a Blessing {!}
and the Sickness as a Mercy {!}

'Subhanak Allaahuma wa Bihamdika
ash-hadu anlaa illaaha illa anta Astaghfiruka wa Atubu Ilayk'.
Translation:
Exalted and Glorified is my Lord (ALLAH) and all prayers and praises are due to HIM (alone) and I bear witness that there is no any other Lord or God except YOU (ALLAH) I seek your forgiveness and I repent unto YOU.. ('Aameen')
My 'Salaams' to all...
~Y a s m i n~
"Never Despair Of The Mercy Of Allah"
************************************************
"All that is on earth will Perish. But will abide {Forever}
the Face of thy Lord, full of Majesty, Bounty and Honor"
{'Qur'an'- Surah Al-Rahman-55.26-27 }
******************************************
I Want to Die With my Forehead on the Ground!
The Sunnah in my Heart, Allah on my Mind,
Qur'an on my Tongue, and Tears in my Eyes!
'In Shaa Allah'! "Aameen".
**************************************
' Son of Adam! You are nothing but a number of days,
whenever each day passes then part of you has Gone.
[Al-Hasan Al-Basree]
************************************************************************************
[ Source: Imam ibn al Qayyim [Rahimahullah~ Madarij al-Salikin 2/215-216 ]


---


National Shoora of Jamaat al-Muslimeen is coming up.
Creative ideas and suggestions are welcome.

England

Hindu Extremists Rampaged through Leicester and were stopped in Birmingham.

How the British media hid the news from getting out. US Media completely blocked it.
[We thank Br. Shoaib in UK for providing relevant videos.]

Ever since the Indo-Pakistani cricket match in Dubai [August 28], Hindu extremism had become aggressive in UK particularly in Leicester,100 miles from London. Finally September 17 , Hindus

came out openly in this once calm and peaceful city. Hundreds of masked Hindus, followers of the leader of India, Modi, marched through Leicester, chanting slogans against Muslims and against Pakistan.

Muslim owned shops and vehicles were attacked.

The British media covered up the abusive mob's activities by calling it "disorder." A few "people" were arrested and the authorities declared that the city was calm and peaceful! What had happened was that the Muslims had organized themselves and had blocked the Hindu advance.

The media muffled or shielded the word "hindutva" or Hindu.

The "disorder" then boiled over into Birmingham on September 21. There the Hindus had invited one of Modi's main people, a woman who advocates the destruction of mosques, as did of Babri masjid years back.

However in Birmingham, hundreds of young Muslims rallied and advanced on the major Hindu temple where the hatemonger was supposed to speak. At the last moment, the Hindu temple announced that the hatemonger was not well and her speech had been cancelled. The victorious Muslim crowd went back amid slogans of Allahu Akbar,

Hindus have infiltrated the British power structure. Priti Patel, who was recently in charge of law and order declared that the Tories and India's extremist BJP are sister parties.

Political Prisoners :

FreeZiyadYaghi.info

Civil Discord Show


---


We Stand with Uighurs

Patterns of Torture

Adelaide resident Mat says his sister-in-law in China has been unable to return home to care for her three children for five weeks, since a COVID-19 lockdown began in Xinjiang.

"She works in a factory, and her husband works at a different factory," said Mat, an Australia Uyghur who does not want to use his full name for security reasons.

"When the lockdown [started], they were locked down in their workplaces and weren't allowed to go home. The kids were all by themselves.

"Her husband negotiated with the factory and managed to come home after three weeks, but my wife's sister is still at the factory with no change of clothes."

Mat said the youngest of the three children was just four or five years old and the oldest was 13.

"They have to talk on the phone and the kids do what the mother asked them to do," he said.

UN report into detention of Uyghurs released

The long-awaited report from the UN's human rights office calls for an urgent international response over allegations of torture and other rights violations.

The family live in Ili, a Kazakh prefecture of Xinjiang in western China, one of at least six locations in Xinjiang enduring lockdowns of varying severity.

On Tuesday, Chinese authorities reported only one confirmed case for the entire Xinjiang region, home to 12 million Uyghur people.

Another 25 people tested positive but were asymptomatic. Six of of those asymptomatic cases were in Ili.
Last week, at least 33 cities were reportedly put in lockdown as China continues to pursue its COVID-zero policy.

But unlike lockdowns in other major cities in China, lockdowns in Xinjiang are rarely discussed publicly and face strict censorship on the Chinese internet.

Chinese language media reported that censors in Xinjiang have been asked to "dilute discussions" about Ili's lockdown, by posting videos and pictures of "lifestyle, baby matters, and food".

The Xinjiang lockdowns come as outgoing United Nations human rights commissioner Michelle Bachelet recently released a report detailing serious allegations of human rights abuses against Uyghurs and other ethnic minorities in China's Xinjiang region.

The report concluded there were "patterns of torture" in what China calls "vocational education and training centres".



2022-09-26 Mon 14:17:32 ct


NewTrendMag.org