NewTrendMag.org News # 1912
[ Click on NEWS for back issues ][ OUR BOOKS ][ Contact ][ Previous Issue ]

13 Ramadan 1442 A.H. - April 25 2021 Issue # 17, Newsletter #1912

---


Editorial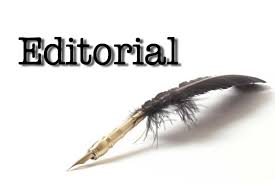 Miraculous thinking on Global Ummah and Pakistan as envisioned by the genius of the Poet Iqbal.
by Kaukab Siddique, PhD

April 21 was the anniversary of Iqbal's passing away. I received one of Iqbal's great poems, Khizr e Rah, sent by the distinguished Iqbal scholar Dr. T. who lives in Chicago. It is in Urdu and very difficult to translate owing to its complexity and levels of meaning..

Iqbal's poem is probably the best commentary on the Qur'an, 18:60-82 and hadith in Sahih Bukhari, noted by the historian Ibn Kathir and also by Maulana Maudoodi.

In the Qu'ran, a guide from Allah shows the Prophet Moses, pbuh, that a human being cannot know for sure what lies in the future. Our immediate knowledge perceived visually or scientifically cannot explain how things turn out to be totally different from what we could understand. Behind disaster and despair could be prosperity and victory.

Iqbal wrote Khizr e Rah in 1922 and it was published in 1928. Iqbal's genius lies in the fact that he sensed the emergence of an Islamic state, Pakistan, when the gloom of British and Hindu hegemony along with the collapse of the Ottoman caliphate [1922] lay heavy on the Muslim world.

Iqbal emphasized autonomy and the victory of the best inner self over the apparent weaknesses of the global Muslim ummah.

He warns Muslims about the hegemony of the West, the fake rulers with Muslim names, the slavery wrapped in the blanket of "Democracy,":

As seen in the life of the Prophet Muhammad, pbuh, genuine Islam strategizes towards future victories despite everyday misery and setbacks.

Battles of Badr and Khandaq took place in the strife when true Muslims seemed greatly outnumbered and victory seemed impossible..

[Iqbal was aware of Palestine and Kashmir. Even towards the end he invited Maulana Maudoodi to move to the area which later became Pakistan.]


---


Pakistan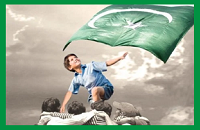 Imran Khan's Two Uturns against the anti-Blasphemy Movement.

[New Trend Report]

PM Imran Khan failed to crush the anti-Blasphemy movement known as TLP though thousands were arrested and scores shot down. So, suddenly he announced that he had accepted the demands of the movement: 1. French ambassdor's removal would be brought to the National Assembly.

2. Arrested protestors would be released. 3. Police would retreat from the centers of the TLP. 4. Criminal cases would be relaxed,

The TLP leaders are in prison. The rank and file accepted the Imran Khan retreat and released the policemen they had captured.

The crowds were volunteers. They went home and then Imran made his second Uturn. All the promises were put on slow down and the top leadership cadre would be "processed" rather than released. The National Assembly is controlled by Imran and now the PPP [secularist ethnic party] is supporting him. He is a smooth talker and controls the media. He is claiming that action against France would harm Pakistan and not France.

Imran's super trick: TLP would continue to be labelled a terrorist organization.

[Unless Muslim communities unite,, they cannot succeed against a modern secular state.]


---


War News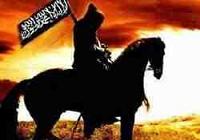 Iran
Attack on Nuclear Plant.

17 Apr 2021

Iran has said it identified a suspect in connection with a recent explosion and power outage at its main Natanz nuclear plant, as talks got under way in Austria's capital to try to save the country's nuclear deal with world powers.

State television said the 43-year-old man named Reza Karimi had fled Iran before last Sunday's blast that it has blamed on archrival Israel.

IT SHOWED WHAT IT SAID WAS A PHOTOGRAPH OF THE SUSPECTED PERPETRATOR ON A RED CARD THAT HAD "INTERPOL WANTED" WRITTEN ON IT.

"Necessary steps are underway for his arrest and return to the country through legal channels," the report added.

Israel has not officially accepted responsibility for the attack but has imposed no censorship restrictions on its wide coverage by local media, some of which has explicitly said Israel's spy agency Mossad was responsible.

The attack at Iran's main nuclear facilities led to a large blackout and damaged an unknown number of centrifuges.



---


Pakistan

The prestigious Serena hotel in Quetta was attacked by a bomber on April 21. He was unable to enter the hotel but the explosion in the parking lot killed 4 and wounded 12. The Chinese ambassador could have been the target.

TTP [tehreek e Taliban Pakistan] has taken credit. TTP said it targeted police and did not mention the Chinese. [BBC]

[Serena hotels, one report says, are owned by Agha Khan.]



---


Syria

April 23-25. In Qamishli, Hasakeh province, militia supporting Assad clashed with local militia. Cease fire has been brought by Russia.

SOHR reports ISIS attack in the Deir ez Zor desert killing one Assad soldier and wounding 2. In eastern Hama countryside, killing 2 militia organized by Russia and injuring 3.

Assad's heavy artillery supported by Iran shelled 6 villages in southernIdlib province. Also heavy machine gun fire from Assad trops hit Sahl al-Ghab in north west Hama province.

Attempts to advance by the Assad militias were repelled by mujahideen groupa [irbid province].

Syrian fighters supporting Turkey fired rocket propelled grenades and artillery at SDF positions in the Tal Tamr area, stopping mobilization by the Communist Kurds.

An Iranian oil tanker was hit opposite the city of Banias, The explosion killed three people.

Conflict continues in Deraa province, Assad's intelligence officer killed.

Russian bombing continued preventing ISIS advances in the eastern provinces.



---


Iraq

The Baghdad regime is reporting a series of ISIS attacks in Diyala province bordering Iran. The regime representatives are blaming the Baghdad center of not securing Diyala province.

Meanwhile ISIS has issued a newsletter in English listing its successes
and pledging to erase the boundaries between Muslim countries and to end all idolatery and Shiism.



---


Chad [Central Africa]

Debi who had been president of Chad for 30 years was killed in a clash with rebels entering the country from the north. This has damaged the western alliance against Boko Haram and IS.

The regime quickly appointed Debi's son as the new president. The military quickly abolished the national assembly and the constitution which Debi had used to claim that Chad is a democracy!

Western persons in Chad have been advised by their governments to leave Chad as quickly as possible.


---


News Within the U.S.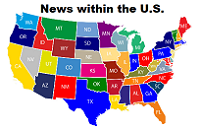 Man Throws acid on Muslim Woman.
[Why are Women Attacked?]

by Sis. Aisha
[Jamaat al-Muslimeen]

On March 17th, a man threw acid on a female Muslim college student in front of her home. Nafiah Fatima Ikram, 21 years old, said that the burning was so intense it felt like her chest was being ripped out of her soul! She was taken to an area hospital for burns to her eyes, face, chest, and arms. She spent fifteen days in the hospital recuperating.

She is a Pakistani Hofstra University student. Police are being cautious and not yet calling it Hate Crime. CAIR-NY is asking the police to investigate this attack as a possible Hate Crime.

Nafiah is not sure it is a Hate Crime. She and her family believe that it was a pre-planned, targeted attack. Her father is Sheikh Ikram a personal chauffeur for TV Culinary Personality Padma Lakshmi, formerly married to shaitan Salman Rushdie. Lakshmi has known the Ikram family for over ten years and has called on the public to donate to the family and for help in finding the assailant against Nafiah.

There is a $20,000 reward for information leading to an arrest. A GoFundMe site has also been established to help with medical bills and $340,000 has been raised, so far. It is not known if Nafiah will be able to see, again. Had her parents, who got burned trying to help her, not been there she may have died.

There are so many reasons why women are attacked in this country:

Spurning a man's affections.

Displaying confidence and high self-esteem.

Being an independent thinker.

She's viewed as too attractive.

Strong moral convictions, which make kuffar males feel inferior.

Just telling a man, "No, for any reason.


This could have been a Hate Crime for many different reasons, not just based on race or culture. There are men who hate women, too. Hate Crimes against women are a form of punishment used by insecure, weak men who are unable to dominate them.

I pray that the culprit in this heinous act is captured and punished. Men who lash out in this manner are a serious threat everywhere.

(Source: Yahoo! News & NBCNews.com)


---


Opinion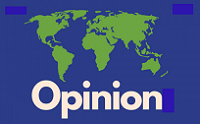 Remembering Ramsey Clark as a man of rare Principle and Courage.
From a distinguished Critic of the Censorship which Prevails in USA.

Dear Dr. Siddique,

Thank you for your fine tribute to Ramsey Clark in the most recent issue of New Trend Magazine. When I learned of his death, I naturally thought of you with appreciation for organizing that conference in August 2008, at which Ramsey Clark also spoke, and for inviting me to join you, him and the other speakers.

(By the way, the text of my talk at that event is posted at IHR.org/other/aug08weber.html . And, my response to the ADL smear about the meeting is posted at IHR.org/news/aug08adl.html )

I'm also grateful for the opportunity, on that occasion, to quietly speak for a time one-on-one with Ramsey Clark. Along with many others, I will remember him as a man of rare principle and courage.

With gratitude and best wishes,
Mark Weber.


---


Invitation to Think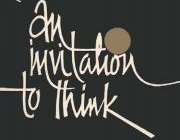 An Important point in Jamaat al muslimeen history.

A Zionist Smear: The ADL Attacks an Islamic Peace Conference
By Mark Weber
Institute for Historical Review
August 2008

The Anti-Defamation League is a master of deceit. A good example is the recent ADL blast against a conference in suburban Baltimore on August 16, 2008, where I was a speaker. Dedicated to peace and cross-cultural understanding, the meeting was organized by Jamaat al-Muslimeen, a local Islamic group.

The ADL, one of the world's most influential Jewish-Zionist organizations, calls it a gathering of "Far Right and Muslim Extremists" who found "common cause in their hatred of Jews and Israel." ( ADL.org/main_Anti_Israel/jamaat_baltimore_confernce.htm )
In fact, the conference brought together men and women of diverse religious and racial backgrounds, and a range of political views, who were united by devotion to peace and justice.

Contrary to what the ADL suggests, no conference speaker expressed hated of Jews. Instead, speaker after speaker emphasized the importance of promoting justice, peace and cross-cultural understanding. Ramsey Clark - a prominent peace activist who served as US Attorney General in the Johnson administration -- spoke eloquently about the need for understanding between Christians and Muslims, and the dangers of an arrogant and militaristic US foreign policy. He movingly stressed the importance of justice even for the vilified and the powerless. Chuck Carlson, a Christian activist, spoke about his campaign to persuade churches to embrace the authentic Christian message of peace.

In my talk, I spoke in some detail about the dangerous consequences of the US alliance with Israel and of the Jewish-Zionist grip on American political and cultural life. I concluded with a call for awareness and unity for the sake of humankind. ( IHR.org/other/aug08weber.html )

After explicitly speaking against "hate," I emphasized: "We should not, and we do not, wish harm to any individual because of his or her ancestry, ethnic background, religion or privately held beliefs."

According to the ADL, "Weber told the audience that not only was the Iraq war the result of 'Jewish cabal,' but that the same 'Jewish cabal' is currently pushing for war with Iran." In fact, my only mention of a "Jewish cabal" was when I cited remarks of a prominent Labour Party member of the British parliament, who said in May 2003: "A Jewish cabal have taken over the government in the United States and formed an unholy alliance with fundamentalist Christians ... There is far too much Jewish influence in the United States."

As it has on many other occasions, the ADL once again described the IHR as a "Holocaust denial organization." But as the IHR website explains ( IHR.org/main/about.shtml ), this smear is "completely at variance with the facts... Every responsible scholar of twentieth century history acknowledges the great catastrophe that befell European Jewry during World War II."

In my talk, my only mention of the deaths of Jews during the Second World War was a single ten-word sentence I quoted from a speech by Malaysia president Mahathir Mohammed: "The Europeans killed six million Jews out of twelve million."

Is that what the ADL means by "Holocaust denial"?

Conference speakers, the ADL charges, were "well-known anti-Semites" and "prominent domestic extremists." For the ADL and its allies, of course, an "anti-Semite" is anyone who speaks forthrightly about Israel's inhumane and illegal policies, or the harmful role of the organized Jewish community in political and cultural life. As one witty commentator has put it, "An anti-Semite used to be someone who hates Jews. Now, it's someone whom Jews hate."

Only by the distorted standards of the ADL and its allies can the conference speakers be considered "extremists." In fact, the basic views and values presented at the meeting -- for peace, justice, and unity against war and oppression - are supported by the vast majority of people of good will around the world.

The ADL claims to "counteract hatred, prejudice and bigotry." In fact, the group routinely defends institutionalized discrimination of non-Jews by Israel, as well as the Zionist state's routine violations of human rights and international law.

As I explained in my talk, it's the ADL and its allies who are "extreme" and out of step with world opinion. But the ADL's minority view is not surprising, given its arrogantly ethno-centric mindset. This outlook was candidly spelled out by ADL National Director Abraham Foxman in an essay published in the group's monthly newsletter. He wrote: "...The Holocaust is something different. It is a singular event. It is not simply one example of genocide but a near successful attempt on the life of God's chosen children and, thus, on God himself."

The ADL attack against the Baltimore peace conference is understandable, because Zionists fear the growing unity and sense of common purpose by people of diverse political and religious views who understand the Jewish-Zionist agenda and what it means for humanity. Given the ADL's track record of malice and deceit, this latest attack is a badge of honor.


---


UYGHUR MUSLIMS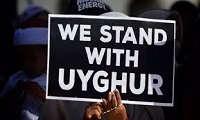 Eyewitness Account

Methodical Repression of Uyghur Muslims. Eyewitness Account.During the decade they lived in the Chinese region of Xinjiang, Canadians Gary and Andrea Dyck had a front-row seat to Beijing's "very methodical" repression of the Uyghur people, which Canada's parliament and others have declared to be genocide.

"We saw these things starting to happen and we knew this is not going anywhere good," Andrea Dyck said. "We started to see more and more restrictions. Every week there was a new rule or a new development."

Rights groups say up to one million Uyghurs, a mostly Muslim Turkic minority with a culture distinct from China's ethnic Han majority, are now detained in internment camps.

China has strongly denied allegations of human rights violations, saying training programs, work schemes and better education have helped stamp out extremism in the northwest region and raise income.

The Dycks, who are fluent in Uyghur and Mandarin, settled in Xinjiang in 2007 and ran a composting business for agricultural waste.

"We just really enjoyed life, enjoyed being with the Uyghur people and being accepted and welcomed into relationships and the culture, and it was a very special time -- until it wasn't," Andrea told AFP on Friday from their home in Manitoba.

Following violent riots in 2009 that they witnessed, "traditional Uyghur neighborhoods had started to be dismantled, people were moved more and more into apartment buildings, away from their communities," she said.

Targeting of Uyghur culture that Gary called "very methodical" started with restrictions on Islamic traditions, and expanded later to include rules on food, clothing, and even language.

The couple said some versions of the Koran were banned, and eventually all books in the Turkic language.

"In a prominent market I saw a sign posted that said it's not allowed to speak Uyghur," Andrea said.

"Every single thing became mandated in a way, (people are told) it's permitted, but then in this way only," she explained.

In 2016, as the crackdown intensified, the couple said they started noticing an increased police presence, with checkpoints set up at every major intersection and closed-circuit security cameras installed all over.

"Suddenly, you had to go through airport-level security just to walk into a grocery store," Andrea said.

Next came the internment camps.

"As the camps were being built, and people were being taken away months later, there was no pushback, there was no fight because there was so much security and they were overwhelmed as a people," Gary said.

A detention center -- Beijing has termed them vocational training centers meant to reduce the allure of Islamic extremism in the wake of attacks -- was even built down the road from their home.

Gary said a wall around it was 15 feet high, topped with barbed wire, and monitored by security cameras as well as guard patrols.

"A few of our (then) 15-year-old son's friends were turning 18 soon, and they were fearful because they would be legal age and they were wondering if they were going to be taken to these camps next, and so they were actually dreading turning 18," Gary said
.
[ excerpted Courtesy Daily Mail.]


---


Guidance by Sis. Yasmin.

Fasting and Qur'an will Intercede ...

It is narrated on the authority of 'Abdullaah ibn 'Amr ibn Al-'Aas may Allaah be pleased with him that..
The Messenger of Allaah sallallaahu 'alayhi wa sallam ( may Allaah exalt his mention ) said...
'Verily, Fasting and the Qur'an will intercede for the servant on the Day of Judgment '.

Fasting will say...
'O Lord, I prevented him from food, drink and sexual desires during the day.
So, please, accept my intercession for him.'
The Noble Qur'an will say...
'O Lord! I prevented him from sleep at night. So, please, accept my intercession for him."
Prophet ﷺ said...
"Then, they will be permitted to intercede."
[Source: Ahmad]

My Salaams To All.
~Yasmin~
"Never Despair Of The Mercy Of Allah"


---


Hadith of the Week

Narrated by Sahl bin Sad, r.a.:
Once the people of Quba fought with each other till they threw stones on each other. When Allah's Apostle was informed about it, he said, "Let us go to bring about a reconciliation between them."

Bukhari Volume 3
Book 49, Number 858



[With thanks to Sis. Kristi]


---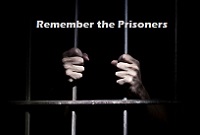 Political Prisoner Mumia Jamal in Serious Condition.

Special Rapporteurs of the United Nations Human Rights Council released an April 20 statement expressing "serious concerns about the treatment and welfare of Mumia Abu-Jamal, an African-American man who has been in jail for 40 years in Pennsylvania, and is reportedly shackled to his hospital bed." The international experts were concerned about Abu-Jamal's health as he underwent bi-pass heart surgery, especially the unnecessary suffering caused by deplorable use of shackles during the operation and recovery. He just got past COVID-19 and also suffers from cirrhosis of the liver & a severe skin ailment

The international human rights experts "... call on the authorities to take all urgent measures to protect the physical integrity, life and dignity of Mr. Abu-Jamal, in line with international human rights obligations"

"We also call on the authorities to urgently address allegations of discrimination, including racial discrimination, in the medical treatment of prisoners in Pennsylvania, and to take all necessary measures to protect the physical integrity and life of all detainees, in particular older prisoners and prisoners with disabilities who seem to have been disproportionately affected by COVID-19," the experts added.

Concurrently, two dozen organizations signed onto an open letter to Pennsylvania Governor Tom Wolf and Philadelphia Mayor Jim Kenney condemning the third deployment of National Guard troops in Philadelphia in a year.

As organizers prepared to hold a April 24 protest march in support of Mumia Abu-Jamal on his 67th birthday and against the Fraternal Order of Police four-decades-long vendetta against him, the state's use of National Guard troops seems "designed to intimidate our fundamental right to protest the increasingly out-of-control actions of the police themselves."


---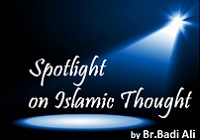 Du'a and Message from Imam Badi Ali
April 22 and 24

As-slamu alaikum,
This Ramadan, improve your relationship with your wife and your family.

Eat iftar together. Meal time is an excellent time to share your day with your family. The iftar and suhoor table should be a time where open communication takes place.

Encourage and praise your wife and children.

Show appreciation. A simple "thank you" goes a long way. Showing appreciation of family members makes them feel valuable.

May Allah(swt) bless us all with his protection - Ameen

This month we need to be more patient with one another especially with our family members!

Eating ifttar together is a fantastic time for the whole family to enjoy time with one another.

It's also important to make time for the family to worship together.

In the digital age, it's easy to become distracted and distanced from your family.

Pray or recite Quran together - it's more important than getting ice cream together.

Make it meaningful.

May Allah increase the emaan in our hearts this Ramadan and after.

Ameen.


---


Bangladesh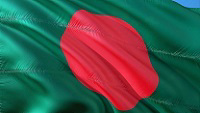 Islamic Leader Mamunul Haque and Hundreds of Islamic Protestors Opposing Modi's Visit Arrested.

19 Apr 2021
Hundreds of members and supporters of an Islamist group, including its influential leader, have been arrested in Bangladesh over the past week, officials said, over deadly protests against the visit of Indian Prime Minister Narendra Modi last month for the country's golden jubilee celebrations of independence.

The protests across several districts in Bangladesh were mostly led by the Hefazat-e-Islam group, whose members accused India's Hindu nationalist leader of stoking religious polarisation and discriminating against minorities, particularly Muslims, in his country

At least 13 Hefazat supporters died in police firing during the days-long demonstrations against Modi's two-day visit as they attacked a police station and other government buildings, and blocked highways elsewhere in the country.

In the capital Dhaka, they clashed with police outside the country's main Baitul Mukarram National Mosque during the visit.

On Sunday, the group's joint secretary, Mamunul Haque, was arrested at a madrasa (Islamic school) in Dhaka's Mohammadpur neighbourhood, Harunur Rashid, a senior Dhaka Metropolitan Police official, said.

Haque, 47, faces charges of instigating violence but police did not provide details on specific cases or whether the charges stem from Modi's visit

[Al Jazeera. We have kept the language of the report.]


---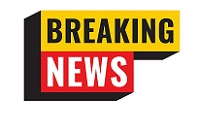 India's Health System Collapsed.
1,7285,985 infections
194,800 deaths
[Source: the daily Hindu.]
Maharashtra accounts for 20% followed by U.P., Karnataka

India recorded 3,34,198 new COVID-19 cases and 2,490 deaths till 9.30 p.m. on Sunday. The country has so far reported 1,72,85,965 cases and 1,94,800 deaths.

Maharashtra reported 66,191 infections, accounting for 20% of the new cases, followed by Uttar Pradesh (35,614) and Karnataka (34,804). Maharashtra also recorded 832 casualties, followed by Delhi (350) and Uttar Pradesh (208).

The figures do not include cases and deaths from Chhattisgarh, Jharkhand, Andaman and Nicobar Islands, Ladakh and Sikkim. The data is sourced from covid19india.org, an independent aggregator of daily figures.


---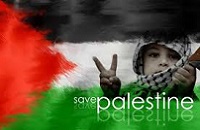 Israelis vs unarmed Palestinians clash in Jerusalem. Gaza groups fire sympathy rockets and are bombed by Israel.

Rocket fire from the besieged Gaza Strip towards Israel resumed after a daylong pause despite calls for calm from the United Nations and threats by Israeli leaders to retaliate fiercely.

The move came as confrontations between Israeli police and Palestinians continued in occupied East Jerusalem.

The Israeli military said it intercepted a rocket fired from the strip by its air defences late on Saturday. It came a day after Israel launched air attacks targeting Hamas positions, which the Israeli army said was in response to rocket fire.

On Saturday, armed groups in the Gaza Strip fired three dozen rockets into Israel, while the Israeli military struck back at targets operated by Hamas, the group that governs Gaza.

Hamas did not claim responsibility for the rockets, but Israel considers the group responsible for all fire emanating from the territory.

Also on Saturday, confrontations between hundreds of Palestinians and Israeli police in Jerusalem led to six injuries and arrests.

[al Jazeera].


---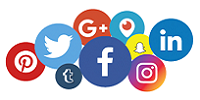 The April 18 issue of New Trend reached 90792 Muslims via facebook including 6384 women with 5603 clicks, the largest number going to Pakistan.
The main articles in it were :

Ramsey Clark [by Kaukab Siddique]

Uprising by unarmed anti-Blasphemy movement & crackdown by Imran & Bajwa.

War News:

New York [Sis. Aisha

Moom sighting [Sis. Yasmin]

Hadith on biggest sin. [Sis. Kristi]

Du'a by Br Badi

Turkey Supports Gaza [Anadolu]

Forced sterilization of Muslim women by China..[From Japan Forward]


Political Prisoners :

AhmedAbdelSattar.org

FreeZiyadYaghi.info

FreeMasoudKhan.net

Civil Discord Show



2021-04-26 Mon 12:43:15 ct


NewTrendMag.org