NewTrendMag.org News # 1884
[ Click on NEWS for back issues ][ OUR BOOKS ][ Contact ][ Previous Issue ]

23 Safar 1442 A.H. - October 11 2020 Issue # 41, Newsletter #1884

---


Guest Editorial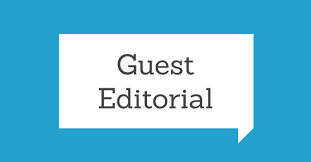 A United Ummah is Unstoppable. Islamic men and women united.
by Sis. Aisha [Jamaat al-Muslimeen New York]

I have always believed that Muslims in America would need to strengthen our Ummah here before we can aptly challenge this (or any other) government's foreign policy in Muslim Lands.

The most egregious act is sexism of any kind. In this instance, I am speaking of male chauvinism. This has divided and weakened the Ummah by creating an oppressive environment filled with female resentment. The place where women should feel welcomed and safe is the masjid. The masjid should be the place where myths and lies are dispelled by the truth using the best sources: The Holy Qur'an and Authentic Hadith. Just as Bother Salahuddin stated, in his recent New Trend editorial, "our sisters must be included in all aspects of the masjid because they are the other half of the Ummah."

During a khutba, an Imam relayed a story about a sister who came to him for advice. He tried to show her the answer in the Qur'an but she backed away telling him that, in her country, Muslim women are not allowed to even touch the Qur'an. But he strongly encouraged the sister to read it, anyway. He said that the next time he saw this sister she was so thankful because she did not realize how much she was missing in her life until she picked up a Qur'an and read it! Al-humdulillah she overcame an oppressive obstacle to the Qur'an. However, this was not someone who converted from a kuffar lifestyle to an Islamic one. This woman was already a Muslim!

There is an old male chauvinist saying, "keep them barefoot and pregnant." This is the role for the modern Muslim woman. I have attended Islamic conferences, excluding the Shoora, where women's issues have only been about two things: Being a dutiful wife and a Muslim mother.

Now, hold on! I am not insulting marriage or motherhood because Allah holds these roles in very high esteem! But what "Muslim" men have done is severely limit a Muslim woman's role to being only a wife and a mother to fulfill his will, not Allah's. Women, such as Ayesha Siddiqa (ra), Mother of the Believers, was a foster mother, a scholar, and a general who led successful Jihads. Superwoman has nothing on her!

I never learned about strong Muslim women at the Islamic school I attended. For me, being a Muslim female student was no different than being a Black student in public school who's told that Africans have never been anything but slaves only to discover that was a lie. Well, my miseducation caused me to consider leaving Islam when I was nineteen years old...then, I read the Qur'an for the first time. Another book I read was Dr. Kaukab Siddique's "Liberation of Women Thru Islam." This is when I learned that the true definition of a Muslim was one who bows to the Will of the One True God, not a man's.

Womanhood exists before Motherhood can and it is only effective when the message of the Qur'an is being applied. How effective can a woman be, in any role, when she has been dehumanized to the point where she is told that her hands can never touch a Qur'an?! Or, she is told to sit behind an iron curtain in a masjid? What will any children she has learn but this same male chauvinist dogma. This is why the Muslim Ummah is so weak. If Muslim women are ignorant of the Qur'an then, Islam stops progressing!


---


Pakistan





Murder of leading Islamic Scholar. October 10

Dr. Adil khan, a top scholar of the Deobandi school of Islamic thought, was murdered today in Karachi by gunmen who escaped. His driver was also shot dead.

He was the leader of the Jamia Farooqia islamic seminary.

PMLn, JI, Imran Khan and many others have condemned the murder and called for capture and punishment of the killers.


---


Imran Khan's Blunder on Azad Kashmir.
JI Setting up Free Services for the Needy
by Qaiser Sharif

KOHAT- October 10: Jamaat-e-Islami Emir Senator Sirajul Haq has highlighted the need to change the system, saying the country could not be put on the path of development with the same faces in power again and again.

Talking to journalists after inaugurating "Aagosh Centre" here on Saturday, he said it remained never a difficult task to send the governments packing in Pakistan but the challenging task was the revamping of the entire system. The JI, he added, was only struggling for the latter.

The JI charity al-Khidmat Foundation established the centre to provide free shelter, food and education facilities to orphan students of the area. The foundation has already been running the project in different cities of the country.

"The JI wants to transform Pakistan into an Islamic welfare state," said Senator Siraj, adding the days were not so ahead when the masses would witness the real change and get rid of the mafias who looted the country for decades.

The JI chief said that PTI government badly failed to fulfill its promises and virtually handed over the country to international lending agencies. He said the inflation and unemployment turned the life of people miserable and they were unable to meet their ends. He said education, health, agriculture sectors were on the verge of collapse and the Imran Khan tried his best to make the institutions controversial.

Senator Siraj demanded the third-party audit of the Crona funds and called for launching an independent and across the boards accountability drive.

MUZAFFARABAD: October 10: Jamaat-e-Islami Deputy Emir Liaqat Baloch has warned the government against making decision to disturb the territorial unity of the Kashmir region by changing the constitutional status of the GB and AJK.

Addressing "Kashmir Solidarity Seminar" here on Saturday, he, however, called for giving more rights and autonomy to the areas and introducing projects for the betterment of the masses. He said any decision to change the status of the AJK and GB until the freedom of Indian held Kashmir would be tantamount to damage the Kashmir cause.

Baloch also condemned the FIR registered against the AJK Prime Minister Raja Farooq Haidar on sedition charges. He said the Prime Minister Imran Khan should seek apology from the AJK Parliament on the step which provided opportunity to India to start propaganda by making mockery of the people of the AJK. He also talked about the recent wave of sectarianism in the country, saying enemies of Pakistan wanted to destabilize it by creating peace and order situation. He said people of Pakistan should remain alert from the conspiracies of the anti-Islam and anti-Pakistan lobbies.

The Milli Yakjehti Council AJK chapter organized the sitting which was also addressed by JI leader Abdur Rasheed Turabi, MYC AJK President Maulana Imtiaz Siddique and others.


---


New Trend note.
Imran Khan's charges against the Kashmiriri leader have been withdrawn after the JI protest.



---


War News and Civil Discord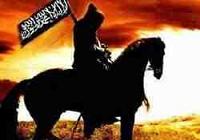 Mali
How did they get 100 people released?
October 9.
In a victrious move, Islamic group al-Qaida got 100 of its supporters released frm the regime's prisons. In exchange they turned over 4 Europeans they captured. In ints report BBC did not mention tye names or families of Islamic prisoners but it gave details of the lives of the 4 Europeans, thus giving the impression of savages exchanged for civilized people.


---


Iraq
Clashes in Kerbala.
Al-Sumaidai, Mufti of Iraq, questions the validity of elections next year. He said "45,000 Sunnis are in prison and 8000 have been sentenced to death."

Erbil and Baghdad power centers have agreed to bring back 200,000 Yazeedis for re-settlement in Sinjar. Previously the western powers said the Yazeedis had been killed by ISIS.

Protestors and pilgrims clashed during the Arbain cermonies. Police interfered and protestors threw stones at the police.

Local sources say 50 protestors were injured as well as some pilgrims and some police.

Protestors had brought pictures of their loved ones killed by police.

Usually Arbain brings huge columns of shia pilgrims from Iran but they could not come this time because the regime closed the border owing to Covid 19


---


Iran
October 9. Anti- regime crowds for Shajarian, famous musician.

Famous musician Shajarai passed away from cancer.

Crowds gathered in front of the hospital . They came for mourning but soon began anti-regime protests.

Police dispersed them violently.

Burial in Tehran was refused and body was sent to far away Mashhad to evade crowds


---
Syria
Shelling and clashes around the country. October 5 to 11.
Turkish force opened rocket fire on Communist Kurds positions in northwestern Aleppo province. (10.11)


Mujahideen of Hayat Tahreer exchanged heavy fire with Assad forces in Jabal Zawiya area of Irbid province. (10.10.)

Also clash with regime in northeastern Latakia province. (10.10)


Kurd Communists exchanged heavy weapons fire with Syrians supporting Turkey in northeast Aleppo province (10.09)


Series of IS raids on pro-US troops in Deir ez zor province. (10.7 and 8 .)


Islamic State advanced in southern Raqqa province in heavy clashes with Assad forces.

IS clashed with regime force in al-Sukhna desert, east of Homs .

Russian air strikes in Deir ez zor on advancing IS force Eastern Hama province. IS advanced against Assad forces.

(All these on October 6)


Syrians supporting Turkey clashed with Communist Kurds near El Bab, central syria. (Oct.5)


(Syrian Observatory which is the source for all Syria news also noticed that on October 5 another Syrian from Deraa has died under torture in Assad's prison. By now 104,000 Syrians have died in Assad's horrific prison system. Of these SOHR has been able to document the names and identities of 16,215.)



---


Canada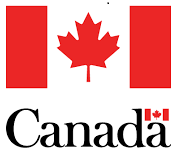 Muslim Stabbed.
Muslim from local mosque in Rexdale area of Toronto was stabbed to death.

Several hundred mourners gathered at the International Muslim Organization in Etobicoke.
CP24.com/news/hundreds-of-mourners-honour-man-stabbed-to-death-outside-rexdale-mosque-1.5106776


---


1 In 4 Female Cadets At Canadian Military Colleges Report Being Assaulted

A new Statistics Canada report that paints a picture of widespread sexual misconduct at the country's prestigious military colleges is prompting fresh criticism as well as promises of action more than six years after the Canadian Armed Forces first committed to rooting such behaviour from the ranks.

The report follows a survey of 512 officer cadets at the Royal Military College in Kingston, Ont., and its French-language counterpart in Saint-Jean-sur-Richelieu, Que., in which 68 per cent of students said they had witnessed or personally experienced what was described as unwanted sexualized behaviour. That included sexual jokes or comments about a student's appearance.

That was not far off the 71 per cent of students at other post-secondary institutions across Canada who reported witnessing or experiencing such behaviour. But the military ordered a crackdown on such activities across the Armed Forces after a series of media reports about sexual misconduct in the ranks was first published in 2014.

And 28 per cent of female respondents said they had been sexually assaulted during their time at the military colleges — nearly twice the rate among students at post-secondary institutions in the rest of the country.

source:
HuffingtonPost.ca/entry/military-college-sexual-assault_ca_5f7fbb47c5b664c95bd72645


---


Egyptian Canadians denouncing the mass execution of Egyptians without due process
The Egyptian Canadian Coalition for Democracy (ECCD) and the Egyptian Canadian Home Organization (ECHO) are Calling for an action in front of the office of the Prime Minister of Canada*

This action is among several actions taking place across canada, Egyptians and Human Rights defenders in Montréal will rally in front of the office of the Prime Minister of Canada Mr. Justin Trudeau demanding that he denounces the mass unjust execution taking place in Egypt by dictator regime of Sisi.

7 years of unjust detention of tens of thousands, neglecting of detainees rights and execution of tens of them without any juridical due process

Several international Human Rights organizations including HRW, AI, and the UN Human Rights Council denounced this unjust treatment and the executions, Canada did not yet!

The rally and letter delivery took place on October 6, 2020, in front of Prime Minister office located in Montréal, Québec


---


Invitation to Think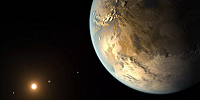 Planets more hospitable to life than Earth may already have been discovered.

At least two dozen planets outside the solar system might be better for life than Earth.

These planets are just a little older, a little wetter, a little warmer and a little larger than Earth is, researchers wrote Sept. 18 in the journal Astrobiology. All of these factors could mean that some of these planets are the best places to search for extraterrestrial life.

"We have to focus on certain planets that have the most promising conditions for complex life. However, we have to be careful to not get stuck looking for a second Earth because there could be planets that might be more suitable for life than ours," University of Washington astrobiologist Dirk Schulze-Makuch said in a statement.

Seeking superhabitable planets
Astronomers have discovered more than 4,000 exoplanets, or planets outside our solar system, so far. Most of these are not particularly conducive to life. For example, planet KELT-9b is so hot that its atmosphere is constantly melting. The darkest known planet, TrES-2b, has an atmospheric temperature of 1,800 degrees Fahrenheit (980 degrees Celsius). On the other end of the inhospitable spectrum is GJ 433 d, whose discoverers described it as the coldest Neptune-like planet ever discovered.

But there are also many planets within their star's habitable zone, or the "just-right" distance conducive to surface temperatures that aren't too hot or too cold for life as we know it to evolve. Schulze-Makuch and his colleagues aimed to identify exoplanets most likely to be "superhabitable," or not only in the habitable zone but also boasting other features that might make them a good place for life to blossom.

Full story from livescience
LiveScience.com/superhabitable-alien-planets-better-than-earth.html


---


Guidance by Sis. Yasmin.

Amazing visit to Gaza!
Kids need a Dignified Mother, not a Society Woman.
Lauren Booth, broadcaster and journalist, is former
British Prime Minister Tony Blair's sister-in-law, who converted to Islam in 2010.
Here below is her journey to Islam and the heart-warming reaction of her family in this translated version of a recent interview:

I thank Allah for giving me the chance to spend a month with the greatest Muslims alive in this 'Ummah' today!

At the end of Ramadan, I went to a family home in Rafa one of the poorest refugee camps in the poorest areas, of the over populated city in the entire world.

I had 'Iftar' with a family there who had about 16 mats, which were used at night to sleep on.

In the middle of this tent area the mother places the meal if she has any for her children to eat...

This lady greeted me at the door and it was as if she was welcoming me to the Taj Mahal not a hellhole in the Gaza strip...!!!
"Sallam Alaykum!" she says with a smile that lights up the whole area. I asked her:
"What is it like in Rafa at Ramadan with very little food ?" She said: 'Alhamdulillah!' with such joy I couldn't help but smile. And as I sat there on the floor of this home eating what little leaves that they had; a bit of hummus, a pita bread that was our 'Iftar'. I got angry ... really angry !

I thought what is this God that makes hungry people even hungrier ? What is this God Who creates a fast for the poorest of the oppressed people in the world.

So, I turned to this sister and I said:
"With all due respect I want to ask you, why does your God starve you in Ramadan ? Why do you fast in Ramadan sister, just explain to me?"

This lady who never owned a handbag, whose children didn't have, never had shoes. Whose children I was sitting with didn't have pen or paper to do any drawings,bshe said to me:

"Sister we fast in Ramadan to remember the poor."
And a key went to my heart and unlocked it...!!!
But of course Islam wasn't for me that was for somebody else so I put the thought of how great Islam was to one side and said so what ...
I like the Palestinian people but it has nothing to do with Islam.
Then last year in Ramadan again I went to Iran as a journalist and I visited a mosque there, it's the Bibi Fatima Mosque and I made 'Wudu' because I knew how to do it and I put on a 'Chadur' and I made a simple prayer:
'Allah - and I used the word Allah. "Allah, don't give me anything. I have everything. Thank you for this journey, but Allah, don't forget the people of Palestine."
Then I sat down in this busy mosque with women feeding their children, pilgrims coming and going; but when I sat down, this immense feeling of peace came over me.
Peace and tranquility that I never knew before, such a calm that the tension in my heart went.
There was no sound in my head for the first time in my life as an adult - just deep, deep joy and calm.
I sat there for a long time in this place of calm knowing that somewhere in the universe everything is like this.
Over the course of that evening women kept coming over to me holding me by the shoulders and saying:
"I love you." At one point a child came over and held my hand and just said in Farsi (Persian): "I love you."
I said to my friend Nadia, "Is this what it is like in the mosque?"
She said, "Not really. I think something is happening."
I slept that night on the floor of the mosque with a lot of other pilgrims and the next morning, Fajr sounded and I was inside the mosque and I prayed Fajr. Then I came outside and had a cup of chai and the sun was coming up and I had one very specific thought... "O, no... not Islam, please not Islam."

I just want to say that a couple of strange things happened to me after that. I took the plane back to London from Tehran.
As the plane was coming into London the pilot said:
"Thank you for flying Tehran airways we'll be in London in 20 minutes." And at that point every Iranian Muslim woman took off the hijab and made out like she was from Sex in the City even showing some cleavage. I thought great !
Thank goodness, my hands wouldn't take off the hijab.
My hands wouldn't take off the hijab ! and I thought I was having a nervous breakdown !
Seven days later I said my Shahada in a London mosque and it was time for me to return to the Qur'an.
This time I opened the Qur'an, and Surah Al-Fatiha
(the opening chapter) look like saying to me:
'Hello Sarah where have you been, welcome to the religion of peace, joy and tranquility,' and I couldn't put it down.
Someone once told me, and I feel much like that before Islam
I had given up on God but God never gave up on me.
Alhamdulillah.

The question everyone wants to know is how did your family or children react. My two daughters who are very practical and are aged 8 and 10. They came to me with three questions:
Mummy when you're a Muslim will you still be Mummy?
I said: When I am a Muslim you know what, I will be a better mummy, they said: "Horrayyy!" Mummy will you drink alcohol?
When I am a Muslim I will never drink alcohol again and they said "Horrayyy!"
When you're a Muslim will you show your chest?
I said why would you ask such a question?
They said when you come to the school and your chest is showing we are embarrassed and we hate it and we want you to stop it.. When I am a Muslim I will cover all this area and to which they said: "We love Islam."

It was that easy. When you look at those 3 questions the basic female womanhood is summarized in those 3 questions from the purity of children.
Question no. 1. Will you be the center of our household?
Can we rely on you as a mother to be there for us rather than putting your work, your colleagues/friendships or the bar in front of us ?
Question no. 2. Will you remain in the limits that Allah has described for all of us in behavior ?
Question no.3. Will you be a modest dignified woman in Islam?Alhamdulillah that is all I have to say.

What I have learnt this year in being a Muslim is this, when you have problems don't tell to your friends or family...
if you can read the Qur'an every night or read 10 min. everyday your Imaan is much, much higher. If you live in a non-Muslim country those of us who do it can go very low very quickly, you must read the Qur'an.

If those who are not on the path of Islam if they come to Islam like me; or, if you're a Muslim -you are on the path as well, so make sure that you don't miss those signs in everyday life.
All praise is to Allah (Almighty).

~ My 'Salaams' to all ~
Y A S M I N.


---


Hadith of the Week

Narrated 'Aishah, r.a.:
"The first of what the Messenger of Allah (ﷺ) initiated with of Prophethood, when Allah wanted to honor him and grant His mercy upon His creatures, was that he would not see anything (in a dream) except that it would occur like the break of dawn. So he continued upon that for as long as Allah willed for him to continue, and seclusion was made beloved to him, such that there was not anything more beloved to him than being alone."

Tirmidhi Book 49, Hadith 3992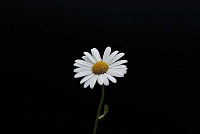 [With thanks to Sis. Kristi]



---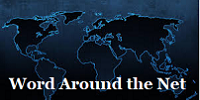 by Br. Nazeer, Texas


Scientists find intact brain cells in skull of man killed in Vesuvius eruption nearly 2,000 years ago
CNN.com/2020/10/05/europe/brain-cells-vesuvius-victim-herculaneum-scn-scli-intl/index.html

Taliban endorse Trump in US presidential race
DW.com/en/taliban-endorse-donald-trump-in-us-presidential-race-report/a-55232735

Iraqi fighters 'agree conditional ceasefire' to halt US attacks
alJazeera.com/news/2020/10/11/iraqi-armed-groups-agree-to-halt-attacks-on-us-bases-spokesman

Nearly half of young Arabs have considered leaving their country
MiddleEastEye.net/news/arab-youth-middle-east-leaving-country

In a desperate bid for votes, the French president is turning to the oldest trick in the right-wing book: Islamophobia
MiddleEastEye.net/opinion/it-not-islam-crisis-it-macron-and-his-government

Taiwan to strengthen defences as China tensions escalate
alJazeera.com/news/2020/10/10/taiwan-to-strengthen-defences-as-china-tensions-escalate

Space is becoming too crowded: difficult to find a clear launch path
24newsorder.com/space-is-becoming-too-crowded-rocket-lab-ceo-warns

Two Islamic State members plead not guilty in US court
al-Monitor.com/pulse/contents/afp/2020/10/us-britain-justice-is-plea.html

Egypt executes 15 political prisoners: fueling protests. MuslimMirror.com/eng/egypt-executes-15-political-prisoners-fueling-protests

Saudi leaders ask Citizens to boycott 'hostile' Turkey
Reuters.com/article/us-saudi-turkey-trade/saudi-business-leader-urges-boycott-of-goods-from-hostile-turkey-idUSKBN26P0RZ

Four arrested after Black man's body found burning in a ditch in Iowa
CNN.com/2020/09/22/us/man-found-dead-iowa-ditch-trnd

Pakistan bans social media App TikTok over "immoral" content
ArabNews.com/node/1746501/media

Political Prisoners :

AhmedAbdelSattar.org

FreeZiyadYaghi.info

FreeMasoudKhan.net

Civil Discord Show



---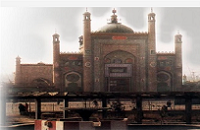 China

Destruction of Islamic architecture in China.
1 out of 3 Mosques demolished since 2017.

Reports about the Chinese persecution of Uyghur and other other minorities by the Chinese Communist Party are not new anymore, and they have always been denied by the Chiese authorities.

However, a new report by the Australian Strategy Policy Institute titled Cultural Erasure and prepared by a team of researchers including Nathan Ruser , Dr James Leibold , Kelsey Munro & Tilla Hoja avers that the Chinese Government has embarked on a systematic and intentional campaign to rewrite the cultural heritage of the Xinjiang Uyghur Autonomous Region (XUAR). It's seeking to erode and redefine the culture of the Uyghurs and other Turkic-speaking communities—stripping away any Islamic, transnational or autonomous elements—in order to render those indigenous cultural traditions subservient to the 'Chinese nation'.

The reserachers using satellite imagery, have estimated that approximately 16,000 mosques in Xinjiang (65% of the total) have been destroyed or damaged as a result of government policies, mostly since 2017. An estimated 8,500 have been demolished outright. A further 30% of important Islamic sacred sites (shrines, cemeteries and pilgrimage routes, including many protected under Chinese law) have been demolished across Xinjiang, mostly since 2017, and an additional 28% have been damaged or altered in some way.

full story
MuslimMirror.com/eng/destruction-of-islamic-architecture-in-china



---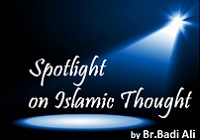 As-slamu alaikum,
We have a beautiful deen and a beautiful community MashaAllah.

Our community members always come together when facing by difficulties.

Of course we are all different and it is important to be different - that's what makes a successful community.

If Allah willed, He would have made us all the same.

O Allah, make us of Your righteous Servants.

Ya Allah, guide us, unite us, reduce the suffering and hardship of every Muslim.
Ameen.



---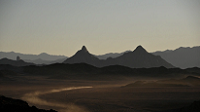 "Saudi" Arabia

Al-Huwaitat tribe seeks UN help to stop Saudi forced displacement
Request for UN investigation comes after months of alleged harassment, arrests, and abductions by Saudi forces.

Saudi Arabia's al-Huwaitat tribe has sent an urgent communication to the United Nations calling for an investigation into allegations of forced displacement and abuse by Saudi authorities.

Suleiman Mohammed al-Taqique al-Hwaiti, a prominent activist from the Indigenous tribe, was arrested and imprisoned in the week starting September 21, and his social media accounts were deactivated.

Thirteen other tribe members were allegedly abducted - apparently by the security forces - around the same time and are still being held in incommunicado in prison, according to an al-Huwaitat activist that spoke to Al Jazeera.

On October 1, a further two tribe members were arrested, one taken by Saudi security forces outside Fahad Bin Sultan University, after they had criticised the Saudi government and the NEOM project on social media. Their whereabouts are unknown, according to members of the tribe.

NEOM (standing for "New Future") is a planned mega-city in the northwest of Saudi Arabia which aims to be "an accelerator of human progress", according to its website.

The project is one of the cornerstones of Saudi Crown Prince Mohammed Bin Salman's Vision 2030 initiative, which aims to reinvigorate and diversify the Saudi economy.

The planned mega-city would cover an area of 26,500 square kilometres (10,232 square miles) in the northwest of Saudi Arabia, also covering part of Egypt's Sinai region which the Saudi government has leased from Egypt for a fee of about $10bn.

The total cost of the city is estimated to be more than $500bn, with financial backing supplied by the government's Public Investment Fund.

Some 20,000 al-Huwaitat tribe members face eviction to make way for the project.

Though early marketing materials on the NEOM project claimed it would be built on "virgin land", the al-Huwaitat tribe has been settled in the northwest Tabuk province for centuries, as well as in areas of Jordan and the Sinai.

"Mohammed Bin Salman [MBS] has decided to place this project in the northwest corner of Saudi Arabia - the mainstay of the al-Huwaitat tribe," Dawn Chatty, professor of Anthropology and Forced Migration at Oxford University, told Al Jazeera.

"But it's not even trying to settle the tribe, it's pretending they don't exist. This is typical of the way Mohammed Bin Salman operates."

This is not the first time the project has faced controversy.

Full story
alJazeera.com/news/2020/10/9/al-huwaitat-tribe-seeks-un-help-to-stop-saudi-forced-displacement



---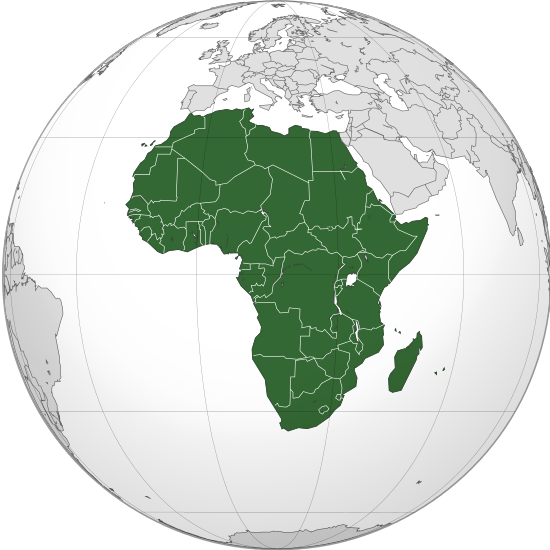 Ummah Of Tawheed

Abdulkabir Oyemomi

SubhānAllāh, may Allāh protect us from those who studied Arabic & then belittle those who are weak in Arabic.

Alhamdulilâh, learning & understanding Arabic is a blessing from Allāh, but where are the manners of a student? The most important thing isn't how much knowledge & books you've memorised, rather it is your truthfulness & sincerity, acting upon everything you learn with a pure heart.

Some people enjoy making fun of others, may Allāh keep our intentions pure in everything we do, the layman who knows very little about Islām but acts upon what he knows from the Qur'ān & Sunnâh is more beloved to Allāh than someone who has memorised the Qur'ān & Sunnâh, but doesn't act upon it.

May Allāh(سبحانه وتعالى) make from among us 'Ulemā' that are upon the right methodology & with the character of the Prophet(صلى الله عليه وسلم). We should listen to others, not just impose what we have studied in a particular topic, this is blind ignorance, because there are things others might have learnt which you haven't come across, so let's be humble Inshā'Allāh. The Qur'ān isn't supposed to merely be recited, but rather to learn from the lessons from it, and in our case the story of Mūsa & Khidr, so let's be the best we can & help others Fee Sabeelilah without looking down upon anyone, and don't ever backbite anyone, I don't want to hear it at all, unless that person is present, or else it's a Major Sin.

#Reminder to myself first



---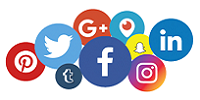 Outreach
New Trend's September 27 issue reached 118,143 people.

Some of its contents were:

Unite to liberate Palestine.

Qadiani plan in Africa thwarted.

Arrogance and kufr. [Sis. Yasmin.]

China: 380 detention camps. [Sis. Kristi]

Kuwait renews Palestine support.

Poland: LGBTQ free.

Syria: US air strike, IS advance in Raqqa.

Japan Islamic: Iman Hussain Khan.

Voting idiocy: Sis. Aisha.

2020-10-12 Mon 11:42:47 ct

NewTrendMag.org