NewTrendMag.org News # 1876
[ Click on NEWS for back issues ][ OUR BOOKS ][ Contact ][ Previous Issue ]

25 Dhuʻl-Hijjah 1441 A.H - August 16 2020 Issue # 33, Newsletter #1876

---


Editorial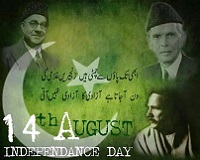 Pakistan
"There must be a God otherwise how would it survive?", said the Russian!
By Kaukab Siddique

There is an old story that when a Russian diplomat came for the first time to Pakistan and saw the mess it is in, he said 'there must be a god, otherwise how would it survive?"

That was years back. Sadly, today it is much worse.


Small groups of secularists are running the country. Some don't even know how to pray.


The tiny shia minority is boldly challenging the vast majority and carries out public rallies which insult the beliefs of Muslims.


The even smaller Qadiani (Ahmadi) minority was declared non-Muslim by Bhutto, a stark secularist, but is flourishing, running a whole town and its own media. They complain all over the world that they are being persecuted.


East Pakistan won the elections but Bhutto would not let the Bengalis rule. They protested and when the protests became widespread, the army was sent in to crush them.


The army committed atrocities, treating the Bengalis like non-Muslims. The politically deaf generals could not hear the adhan rising from a thousand mosques in Dhaka.


Bengali extremists started slaughtering non-Bengalis and linked up with Indian army.


The army was outnumbered and could not be supplied from West Pakistan.


Finally the army surrendered to the Indian army, a first in Muslim history.


Bhutto made a deal with India. The army came back safely while the Bengalis supporting Pakistan were abandoned. Bangladesh came into being.


Pakistani politicians made deals with America and after 9.11 the country was handed over to the FBI. American air force flew against mujahideen from within Pakistan.


The Sharia movement burgeoned in Swat, so at America's behest, the army invaded Swat and expelled the entire population.


The army attacked the Red Mosque in the center of Islamabad and gunned down hundreds of Islamic men and women, demolished the mosque and the women's seminary next to the mosque.


Turn by turn the army attacked all the Islamic enclaves on the frontier, killing hundreds and demolishing mosques and Islamic schools. The mujahideen put up steady resistance but were forced to retreat into safe areas in Afghanistan.


America then insisted that Pakistan must attack Waziristan where Osama supporters were embedded. Munawar Hasan opposed these moves but the army finally submitted and attacked Waziristan. The entire population was expelled. The fighters retreated into Afganistan where they were hit by the US air force.


The tragedy in Kashmir has exploded. Huge Indian army is violating human rights. Pakistan has done nothing despite ongoing rallies by Jamaate Islami.


Pakistan is surviving owing to the stabilizing role of Jamaate Islami which now has public support and even women have joined it by the thousands. In the meantime army atrocities in Baluchistan have destabilized the province. Some elements have become openly anti-Pakistan.


May Allah have mercy on Pakistan. More and more people are becoming practicing Muslims but power is not in their hands. However the heritage of martyrs and mujahideen is still there.

Long live Pakistan.
I cry for you.


---


PAKISTAN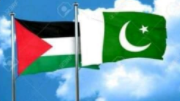 JI calls for liberation of Palestine.UAE backstabbing must be reversed.
by Qaisar Sharif

LAHORE- August 15: Jamaat-e-Islami Emir Senator Sirajul Haq has lamented that Muslim world is caught in a downward spiral with majority its rulers acting as puppets of the imperialistic forces.

Addressing a conference of the JI workers at Mansoora on Saturday, he said the rich resources of the Muslim world were under occupation of the international powers which led to the widespread poverty and illiteracy in Islamic countries.

Enemies of Islam, he said, shattered the socio-cultural and politico-economic fabrics of Muslim Ummah with conspiracies and they were constantly pushing their agenda through their agents. To confront these challenges, he said, Muslims should create unity among their ranks by pushing aside their minor mutual differences.

Senator Siraj said Kashmir and Palestine were the burning issues of Muslim world and there was need to hold an urgent meeting of the OIC to devise a solid strategy for the freedom of the occupied land from Indian and Israel. He said Muslim world should be given veto power in the UNO. He paid tribute to the sacrifices made by the people of Palestine and Kashmir for the liberation, saying Jamaat-e-Islami was standing shoulder to shoulder with them in their struggle.

Pakistan Independence Day, August 14th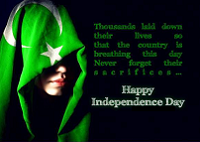 ---


War News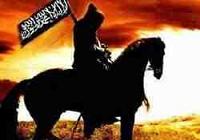 Mozambique (East Africa coast)
Strategic Islamic Victory after heavy fighting.
After 5 days of heavy fighting with Islamic State fighters, on August 12, Government forces fled in boats. All their equipment was captured by the mujahideen and one of the motor boats in which they were fleeing was sunk. Till now the bodies of 55 government troops have been found.

The mujahideen have captured 5 towns including the strategic city of Mocimboa de Praia in the north of the country, on the ocean. The government tried to hide its humiliation but Islamic State announced the victory on its own media and now BBC and international media have admitted the IS victory.

The local population in the North which is Sunni and has been oppressed by the non-Muslim majority has risen up and is supporting the Islamic State. The bells of danger are ringing in non-Muslim countries. South Africa is rallying to support the Mozambique regime and pro-west "Muslim" regime in Tanzania is bringing troops to fight IS.
(Important oil fields are 40 miles from the victorious Islamics).


---


Syria
Islamic State is regrouping in west Syria and operating with a degree of freedom, says US General.

Islamic State is working to rebuild in western Syria, where the U.S. has little visibility or presence, the top U.S. commander for the Middle East warned on Wednesday.

In the region west of the Euphrates River where the Syrian regime is in control "conditions are as bad or worse" than they were leading up to the rise of the Islamic State, said General Frank McKenzie. "We should all be concerned about that." EuroNews.com/2020/08/13/islamic-state-making-a-resurgence-in-western-syria-top-us-commander


---


Bashar al-Assad nearly faints during address to Syrian parliament.

Bashar al-Assad, speaking to parliament about the US sanctions on Syria halted his speech because he felt faint. "My blood pressure has dropped and I need to drink water" he said. Soon after, he said he needed to "sit down for a minute". After a break, he returned and continued his complaint about how the new US sanctions amounted to a new stage of economic warfare against his government and were part of the United State's long-standing efforts to "choke" Syrians' living standards.

[How can he, who continues to put his people through mass destruction, slaughter, humiliation, and torture, have the nerve to imply that he cares about their "living standards"? Ridiculous! - NT staff]


---


IRAQ
August 11. Two Iraq regime army commanders and their driver were killed north of Erbil in a Turkish drone strike. It appears that regime officers were contacting PKK elements.

Regime and western air strikes in kirkuk area against ISIS on a daily basis continued but no details given.

Pro-Iran militia launched bomb attacks on US related military but no one was injured.
31 Syrian supporters of IS trying to enter Iraq were captured.


---


News Within the U.S.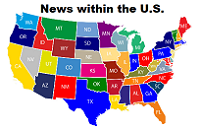 The weird case of Sharpton, Justice and Money.
By Sis. Aisha (Jamaat al-Muslimeen)

On July 27th, it became known that Jennifer McLeggan, a registered nurse and mother of a little girl, was being racially harassed by her Valley Stream, Long Island neighbors: a White retired cop, his drug dealing son and his son's girlfriend. They have shot bb pellets at McLeggan's home and have thrown dog feces and dead squirrels on her property.

The city had not picked up her garbage for months! She has called the sanitation department to arrange for her garbage to be pick up only for them not to arrive at all. It is believed that this retired cop used his connections to stop her garbage pickup. McLeggan had been assessed numerous violations for not removing her trash but, the city has since cleared those violations, after the rallies of support has grown.

She had signs up in her window notifying people about this harassment just in case she met with foul play.

The Nation of Islam (NOI), 100 Blacks in Law Enforcement Who Care, even the Crips Gang came to her defense. The Crips Gang stood guard over her home. Community Cop co-host Michael Greys organized two rallies where each rally numbered over 4000 people in attendance. Yet, after all of this support from the people, mostly from outside of Valley Stream, which has become increasingly Caribbean over the years, it must now cease and desist.

This is because, unfortunately, Rev. Al Sharpton and his attorney Benjamin Crump are now involved. According to Michael Greys, when he went to visit Jennifer McLeggan, her father told him that she is currently in conference with her attorney. That is code for she is incommunicado. Greys also stated that the NOI and all others involved with drawing attention and support for McLeggan in this matter were told that their services would no longer be needed.

Michael Greys stated that the Sharpton camp has a history of using divide and conquer tactics within police-shooting victims' families. He mentioned that Sean Bell's wife had been isolated from Bell's parents so that the parents could get the money. Greys also stated that the wife of slain Black officer Omar Edwards had been isolated from his mother. The wife even had to move out of the home! After Edwards' mother became involved with Sharpton, Michael Greys said, that when he last spoke to her, she told him that she would love to connect with him, since 100 Blacks in Law Enforcement had always supported her family, but, that she could no longer do so.

Apparently, Sharpton's goal is to get the money, not justice. If some family members express interest in getting the money, he will work with them. When Sharpton works with a family there is an agreement they must sign making him their representative. He will handle all of the communication on behalf of the victim and/or the victim's family.

Now, a very well organized community effort to support and protect this woman has been thwarted! Shai'tan wins again! Or, did three years of harassment cause Jennifer McLeggan to give up?

This is another example of how Black selected "leaders" work with the devil. Allah allows us to experience these trials or tests to strengthen our spirit. He guides us through these trials, if we seek His help. But, Shai'tan, the Great Deceiver, comes in many forms and he often appears as a reliever to those of us who have fought long battles. Shai'tan hears us when we cry out to Allah, too! We have to recognize Shai'tan and that is so difficult to do when dealing with hypocrites.

What is going to happen is that McLeggan will receive a financial settlement from the city, as a result of sanitation department misconduct, among other things. However, no wrongs will be righted although, her neighbors were videotaped committing these crimes, masked and unmasked. Anyway, the taxpayer has always paid for the misconduct of government employees, such as police officers, which is why they can behave criminally with impunity.

(Source: Community Cop Show - MNN Channel & abc7ny.com)


---


Invitation to Think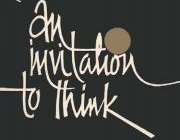 Islamic Model for the Control of AIDS | Quranic Paradigms of Sciences and Society

This is fourth of a series of episodes on the health paradigm in Islam.
YouTube.com/watch?v=gffyC4OUxXg

This episode is on the Islamic Model for the Control of AIDS. This is based on my 1995 book of the same name. In the book, I had developed a model for prevention and control of Sex Transmitted diseases, especially HIV/AIDS which has been one of the top killers in the world in last 25 years based on Quran and Sunnah from a medical point of view. I have challenged the world health policies and paradigms backed by the World Health Organisation.
اس ویڈیو میں جنسی بیماریوںž خاص طور پر ایچ آئی وی/ ایڈز جس سے دنیا میں پچھلے 25 سالوں میں کروڑوں اموات ہوئی ہیں، کی روک تھام اور کنٹرول کے لئے ایک اسلامی ماڈل پیش کیا گیا ہے-
آپ سے درخواست ہے کہ ااسے غور سے دیکھیں اور اپنے تمام رابطوں کو شئیر کریں۔

In this series issues like alcohol, smoking, drugs; health industry; economic fundamentalism amongst other topics will be discussed.———
About the author:

Dr Javed Jamil has written several books on public health issues including his recent book, "Economics First or Health First?: Dynamic Paradigm of Health". He is currently Chair in Islamic Studies and Research, Yenepoya (Deemed to be ) University, Mangalore.


---


Hate crimes against Muslims in India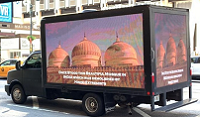 Online event hosted by the IAMC brings activists together. Hate crimes against Muslims in India became a hot topic.

The Indian American Muslim Council scheduled an online celebration featuring Congresswoman Pramila Jayapal as the keynote speaker who is a prominent human rights activists from India and the US.

The online event titled, "Solidarity in Times of COVID-19," was intended to celebrate India's Independence Day but was marked with high energy and rousing speeches punctuated with resolutions and pledges to uphold India's pluralistic democracy.

Rep. Pramila Jayapal, called for India's Independence Day to be "a time to reaffirm the democratic, pluralistic principles on which our countries were founded." Bemoaning that "hate crimes are threatening Muslims in India", she took pride in "speaking out for the rights of minorities in India" since she took office.

"I also spoke out against Prime Minister Modi's Citizenship Law that excludes Muslim migrants from a new pathway to citizenship, an unprecedented break from India's secular constitution," Rep. Jayapal said. "Taken together with the National Register of Citizens, I fear that this citizenship law could be used to prevent Muslim migrants from becoming citizens and voting," she added.

"If there is anything I have found as an immigrant, advocate and woman of color, it is that nothing is stronger than committed and passionate people working together to do good and deliver justice....I will not stop fighting for justice for Muslims here and in India and I know you won't either."


---


Indian American Muslim Council is the largest advocacy organization of Indian Muslims in the US with chapters across the nation. For more information, please visit our website at:
IAMC.com


---


Invitation to Think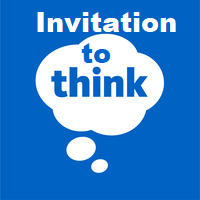 ACLU makes another loud call for the Department of Homeland Security to be Dismantled.

The ACLU (American Civil Liberties Union) sent mass email out this past week seeking support in their continued call for the US government to dismantle the Department of Homeland Security. The ACLU, an organization dedicated to civil liberties, civil rights, and the rule of law, says the DHS is "not capable of acting consistently with the Constitution".

Here is a copy of their email:
"In 2002, we called the initial blueprints for the Department of Homeland Security "constitutionally bankrupt." For nearly 20 years now, we've seen many of our warnings about DHS become tragic realities. That is why we are calling for the dismantling of DHS now." Read more on the critical reasons for this in a piece by ACLU's executive director Anthony Romero here.
ACLU.org/news/immigrants-rights/dismantle-the-department-of-homeland-security-its-tactics-are-fearsome

To be absolutely clear, let's look at what the DHS has done. It has:

Surveilled Black Lives Matter activist circles



Separated children from their parents at our borders - a tragedy we continue to litigate



Descended into mosques and community centers to infiltrate Muslim communities



Shot and killed people across the border



Monitored protests using fusion center intelligence sharing hubs



The short history of the DHS is filled with violence, fear mongering, and a lack of oversight. And now this department's horrific tactics are being used in cities across our country, deployed as President Trump's personal militia.



Something must be done. Dismantling this behemoth federal agency - breaking it apart into smaller ones and shrinking its allocation of federal dollars - will allow more effective oversight, accountability, and public transparency.

Years of chaos and impunity demonstrate the failure of the DHS experiment, and it's time for change. Read more on the urgency of dismantling DHS and be ready for the fight forward.
Thank you for reading,
The ACLU Team"
ACLU.org/news/immigrants-rights/dismantle-the-department-of-homeland-security-its-tactics-are-fearsome


---


Guidance by Sis. Yasmin.

'Assalaamualaykum Wa RahmatuallahiWa Barakatahu'.

رَبَّنَا اغْفِرْ لِي وَلِوَال¦دَيَّ وَلِلْمُ˜ْمِنِينَ يَوْمَ يَقُومُ الْحِسَاœُ
O our Lord! cover (us) with Thy Forgiveness - me, my parents, and (all) Believers, on the Day that the Reckoning will be established!
Quran 14:41

وَاخْفِض¨ لَهُمَا جَنَاحَ الذُّلِّ مِنَ الرَّحْم¤ةِ وَقُلْ رَبِّ ارْحَمْه¥مَا كَمَا رَبَّيَا¦ِي صَغِيرًا
And out of kindness lower to them the wing of humility and say:
"My Lord! bestow on them Thy Mercy even as they cherished me in childhood."
Quran 17:24

Narrated by Abu Hurairah (R.A) that the Prophet [Sallallaahu 'alayhi wa Sallam] said "A man may be raised in status in Paradise and will say where did this come from ?
And it will be said, from your son's praying for forgiveness for you."
[Source: Narrated by Ibn Maajah, # 3660]

A Little Note ...
Remember your Parents, Thank them, Help them, make 'Dua' for them and 'In Shaa'Allah' Allah [Azaa wa Jall] will be pleased with you.

Remember...
"The deeds most loved by Allah are those done regularly, even if they are small."

~My 'Salaams' to All~
~ Y a s m i n ~


---


Hadith of the Week

Narrated by Abu Said Al-Khudri, r.a.
The Prophet said,
'Beware! Avoid sitting on the roads." They (the people) said, "O Allah s Apostle! We can't help sitting (on the roads) as these are (our places) here we have talks." The Prophet said,
'lf you refuse but to sit, then pay the road its right' They said, "What is the right of the road, O Allah's Apostle?"
He said, 'Lowering your gaze, refraining from harming others, returning greeting, and enjoining what is good, and forbidding what is evil."

Bukhari Volume 8,
Book 74, Number 248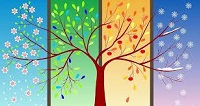 [With thanks to Sis. Kristi]



---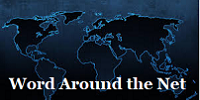 by Br. Nazeer, Texas

US humiliated by rejection of Iran arms embargo at UN: only 1 vote.
MiddleEastMonitor.com/20200816-just-one-vote-us-humiliated-by-rejection-of-iran-arms-embargo-at-un

Mass protests against Netanyahu continue in Jerusalem. Several were arrested.
DW.com/en/israel-arrests-in-jerusalem-as-protests-against-benjamin-netanyahu-continue/a-54585733

Saudi Arabia ends loan and oil supply to Pakistan over its criticism of OIC on Kashmir
MiddleEastMonitor.com/20200810-saudi-arabia-ends-loan-and-oil-supply-to-pakistan-over-its-criticism-of-oic-on-kashmir

Somalia: Several dead, 'hostages taken' in Mogadishu hotel attack
alJazeera.com/news/2020/08/somalia-dead-gun-bomb-attack-mogadishu-hotel-200816154623368.html

Israel-UAE deal: Palestinian protesters burn photos of Abu Dhabi's crown prince
MiddleEastEye.net/news/stab-back-palestine-protest-israel-uae-normalisation-deal

Iran threatens to attack UAE over Israel deal
ArabNews.com/node/1720081/middle-east

Erdogan: Turkey 'will not back down' in Mediterranean standoff
MiddleEastMonitor.com/20200816-erdogan-turkey-will-not-back-down-in-mediterranean-standoff

FBI to take part in the investigation of the Beirut explosion
TheGuardian.com/world/2020/aug/15/beirut-explosion-fbi-lebanon-investigation-us

Israel launches air strikes on Gaza, fires upon Palestinian fishing boats
MiddleEastEye.net/news/israel-air-strikes-gaza-fire-balloon-rocket-attacks-fishing-boats

Algeria turns to Islamic finance to prop up economy
ArabNews.com/node/1720121/business-economy

Political Prisoners :

AhmedAbdelSattar.org

FreeZiyadYaghi.info

FreeMasoudKhan.net

Civil Discord Show



---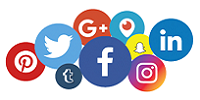 The August 9th issue of New Trend reached 161,159 people.

This popular issue had these items:


Aya Sofia and Babri masjid. Shoora on mosques.


Muslim children in Chinese camps.


Israeli artillery hits agriculture .


Black politicians.


Guidance & Hadith.


Lagos: real and fake teachers.


Imran Khan's map


Hiroshima

And much more


---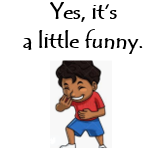 EGLE vs. Eagle

Bald eagle wins duel with state's $950 drone, sending it to the bottom of Lake Michigan.

In the battle for air supremacy, a bald eagle just proved that technology is no match for the living creature.

The eagle "launched an airborne attack" against a drone operated by the state's Department of Environment, Great Lakes and Energy (also known as EGLE).

The bout between EGLE and Eagle took place over the waters of Lake Michigan.

The sky-scuffle began soon after the drone operator, Hunter King pressed the "Go Home" button signaling to the EGLE drone to come home. Hunter looked up and saw the two "twirling furiously". Eagle tore off EGLE drone's propeller, sending it 162 feet through the air and crashing into Lake Michigan.

A couple who witnessed the sky-fight said Eagle appeared uninjured as he flew off victoriously. Mr. King and the couple searched for EGLE drone but could not find it. Several days later, EGLE's Unmanned Aircraft Systems coordinator Arthur Ostaszewski brought a kayak and searched two hours for poor EGLE drone but found nothing.

Data from the drone technology reveals that EGLE drone sent 27 warning notifications when the fight began, one indicating the propeller was torn off. EGLE drone's final message to the world said it was falling at a speed of 30 feet per second before hitting the water.

The EGLE team, who said the eagle may have started the fight because its name was misspelled on the drone, asked the Department of Natural Resources to reprimand the eagle in some way, but the Dept. said it has no authority to arrest or issue citations to wildlife.

After suffering this humiliating loss, the state agency is looking into ways to prevent future attacks from the eagle clan.

source: cbs TheGuardian.com/us-news/2020/aug/14/eagle-drone-attack-lake-michigan



---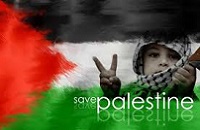 Israeli Warplanes Bomb Gaza, Injure Children, Women

Two children and two women were injured in an Israeli bombardment of the besieged Gaza Strip early Saturday, the Palestinian news agency WAFA reported.

An Israeli warplane fired two missiles at an area east of Bureij refugee camp in the central Gaza Strip injuring a 3-year-old baby girl, an 11-year-old boy, and a woman. They were rushed to hospital in nearby Deir al-Balah.

Another woman was injured and homes damaged in a different air attack on a location in Beit Hanoun in the northern Gaza Strip. The woman was also taken to the hospital.

This is the third day of Israeli aerial attacks and artillery shelling on the Gaza Strip, which have caused damage to property and no harm to residents other than causing panic among the population.

Israel has also imposed collective punishment on the besieged Gaza Strip and its two-million population by closing the only commercial crossing with Gaza, banning entry of badly needed fuel, and cutting in half the fishing area Gaza fishermen are allowed to sail in to earn a living.

See Video of the bombing:
PalestineChronicle.com/israeli-warplanes-bomb-gaza-injure-children-women-video



---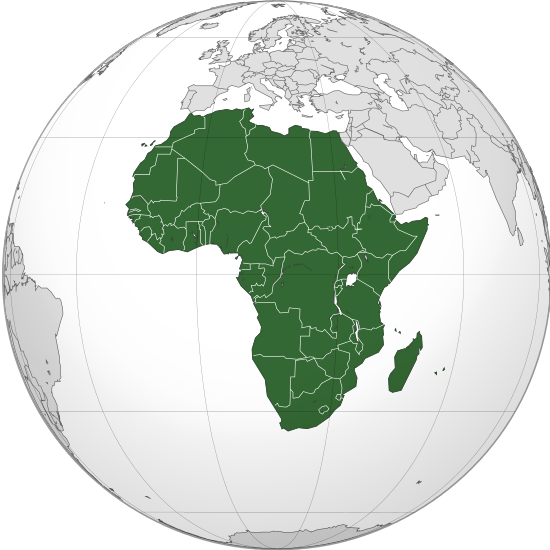 Blasphemy and Islamic Law.
DEATH SENTENCE FOR TIJJANIYAH SINGER
By Abdulkabir Oyemomi

Yahya Sheriff Aminu was one of the least popular artiste among Northern Musicians ( Islamic or otherwise) before the judgement of upper Sharia Court in Kano on the 1st of August,2020, where he was found guilty of blasphemy for a song allegedly composed and circulated through WhatsApp in March, 2020. In the song, he was alleged to have berated the status of the noble prophet Muhammad (s.a.w) by derogatorily placing the Senagele clerik and founder of Tijjaniyah sect over and above prophet Muhammad (peace be upon him). He was quoted to have said , among other things,that " Sheik Ibrahim Niasse was bigger than prophet Muhammad!"

Sheriff was convicted based on section 382(b) of Kano penal code of 2000.

Blasphemy in Islam is when a person disrespects or abuses important personalities in Islamic religion, the worst being abuse or disrespect for Allah or his Messengers , which offence attracts death penalty.

Whereas many name seekers and tabloid as well as fault finders media like Sahara Reporters and social media false advocates of right protection have resumed noises on what they are good at( condemnation of anything Islamic they have zero knowledge about), Kano State council of Jummat Mosque Imams has urged the governor of Kano State, Abdullahi Ganduje to sign the death warrant of the 22year old Yahya Sheriff. The Nation newspaper gathered through Kano Focus, that the council commended the upper Sharia Court for passing the death sentence on the musician.

The Federal Republic of Nigeria creates two courts system which both systems punish blasphemy.



2020-08-17 Mon 16:06:51 ct


NewTrendMag.org