NewTrendMag.org News # 1873
[ Click on NEWS for back issues ][ OUR BOOKS ][ Contact ][ Previous Issue ]

5 Dhuʻl-Hijjah 1441 A.H. - July 26 2020 Issue # 30, Newsletter #1873

---


Latest Khutba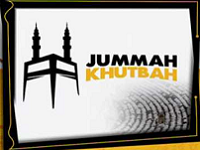 Latest Khutba
Day of Victory in Turkey and Afghanistan.

See video of khutba:
Part 1 of khutba, FaceBook.com/100009438707580/videos/2734749330182997 mp3
Part 2 of khutba, FaceBook.com/100009438707580/videos/2734770180180912 mp3
Audio of khutba

On July 24 Br. Kaukab Siddique gave the khutba at Masjid al-Muslimeen in Baltimore. Here is an outline of some of the topics covered in the khutba:


This masjid is open to all who follow Qur'an, authentic hadith and finality of prophethood.


Destruction of Baghdad by Mongols and resurgence of islam by Ibn Taymiyyah, Ibn Abdel Wahhab, Usman Dan Fodio, Allama Iqbal, Maulana Maudoodi, the Blind Shaykh.


This is a day of Victory as Turkey's biggest mosque, Aya Sophia has been restored. Also the world's biggest power, USA Is retreating from Afghanistan.


Rebuttal of Pope and Western powers.


Prisoners, rights of women and Palestine are our major concerns.


Effort to have strong shoora and advisory structure even after I die

And much more.


---


PAKISTAN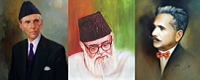 Dismal Performance of Imran Regime.
by Qaiser Sharif

KARACHI- July 25: Jamaat-e-Islami Emir Senator Sirajul Haq has said the performance of the PTI government over last two years has remained dismal and disappointing.

Addressing a press conference along with JI Sindh Emir Muhammad Hussain Mehanti and Karachi Emir Hafiz Naeemur Rahman at Idara Noor-e-Haq on Saturday, he said the claimant of change destroyed the economy, increasing the debt trap and hitting hard the masses with skyrocketing inflation and unemployment.

It was proved, he added, the PTI government was succession of former regimes and running the affairs of the country through mafias. He said the accountability drive had become a joke which aimed at nothing but a media trial of some people. The failure of the present government, he said, was visible on foreign policy front as it desperately failed to fight for the Kashmir cause in wake of Modi's fascist act of abrogating the special status of the held area one year ago. He said the wave of load shedding again griped the country, disturbing the routine life and damaging the already crippled economy. He said Karachi being the biggest city of the country was under the grip worst load shedding but rulers and Nepra were doing nothing practical to provide any relief to the millions of consumers.

The JI chief said the nation wanted judiciary, establishment and election commission play an impartial role, thus strengthening the democracy and putting the country on the path of development. He demanded the government take back the decision of privatization of the Pakistan Steel Mills. He said the JI would resist the move aiming at depriving the employees of the PSL from bread and butter. He also demanded the nationalization of the Karachi Electric and conducting the third party audit of its accounts.

The Senator said the JI would host a session of Kashmiri leadership on August 4 while August 5 will be marked as a "Black Day" across the country to mark one year of Indian government's oppressive move to change the internationally recognized disputed status of Kashmir and put the valley into indefinite curfew, thus locking down 9 million Muslims permanently.


---


LAHORE- JULY 25: Jamaat-e-Islami Deputy Emir Liaqat Baloch has said the JI would organize countrywide protest rallies and marches on August 5 to mark one year of New Delhi's move to abrogate the special status of held Kashmir.

Talking to party workers at Mansoora on Saturday, he said the purpose of marking the "Black Day" was also to convey a message to the people of Kashmir that every Pakistani was standing with them in their struggle for getting freedom from Indian yoke.

Baloch said the PTI government was still indecisive even after completing two year of rule over country. He said masses were desperate as they found no relief from the rulers in any sector. He said inflation, unemployment, corruption and law and order situation were worsening with every day passing. He said Pakistan was facing a multiple crises which demanded that national leadership sit together a form a united policy to bring the country out of the mess.


---


War News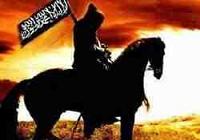 Iraq
British Air Strikes against Islamic State.
July 21-26 According to the Britsh Defense Minister, a daily bombing campaign is going on against IS.

The British offcial stated that 40 British air strike have been carried against suspected IS positions.

[The Muslim world is silent. A couple of knife attacks in Britain by alleged IS supporters have been ;publicized as "terrorism."]

Iraqi regime Shia supporters have also launched ground attacks. They had a slow start after a Baghdad regime General was killed by an IS sniper in Termiah. along with two of his troops. It was a serious blow because on July 25, the regime Prime Minister Kadhimi visited the town to assure people that the regimIt e was stable.

Also on July 26, there were huge explosions in ammunition depots on the outskirts of Baghdad. No one knows who did it. Some say its the summer heat.


---


Syria
Large Regime Force Positioning to Attack Irbid Province. Ongoing Clashes.American and Russian generals only interested in quashing Islamic State. [Extensive interview]

July 21-26. Exchanges of machine gun and artilery fire are continuing in southern Irbid, eastern Lattakia and northhern Hama provinces. Assad regime forces have struck 6 Islamic villages and are receiving return fire from Tahrir mujahideen.

In northern Aleppo province, pro-Turkish Syrian fighters are pounding the positions of the Communist Kurds who initiated the exchanges.
In south eastern Syria, Deir ex Zor province, ISIS raiders continue to strike SDF Kurds armed by the US. In the most recent, two SDF were killed. the gunmen fled.

July 24. General Mckenzie and other top American generals answered in detail questions from journalists. The Americans are only interested in destroying Islamic State in both Syria and Iraq, not in the activities of Assad and Iran.

Both Russia and USA have the same purpose and take detailed precautions not to clash because they meet on the roads, the generals said


---


3rd Conference on Libya
Is there a chance for peace?
On July 22, Dr. Kaukab Siddique was invited as an observer to a conference on Libya attended by 38 people on zoom.

The quest was for peace in Libya. The program was moderated by Dr. Esam Omeish, a prominent physician in the northern Virginia area.

Jalel Harchaou spoke about foreign interests propping up General Hafter's supporters, among them, very insidiously France and Russia issuing fake Libyan money.

The European Union is divided.

Leftovers from Gaddafi's regime are supporting Hifter too.

He also mentions the importance of "counter-terrorism measures".

Second speaker, Amanda Kedlec, gave an unusual side of how peace could come. She thinks there is a process of democracy and until the two sides have exhausted each other in fighting, the democratic process will be utilized. She also believes there is great corruption in the country on both sides. And mass structural reform is needed.

The third speaker, William Lawrence, represented the United States, although he is no longer representing the State Department.

He said the U.S. is neutral in this fight, but it is working actively for peace because Turkey is a friend of the U.S. and also of Russia which makes it a very difficult sitation. "War is not the answer. A lot of deal making is required". And the UAE, which is very active on the side of war, is also a friend of the United States.

Comments from Dr.Siddique (comments made for the purpose of this article, but not spoken in the Conference):


The Egyptian dictator with the biggest army in the area is just about ready to invade Libya. The three speakers did not address that issue.


Islam was not even mentioned, which was a major blank for the conference because the Libyan people are Muslims.


The term "counter-terrorism" indicates that those who fight against the "moderate" powers are terrorists. It seems that the speakers would want Turkey to fight the Islamic State. Not much was mentioned about Turkey either.


Dr. Omeish did a good job of keeping the discussion balanced.


---


Kashmir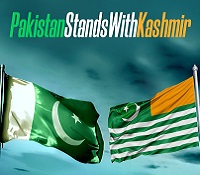 Practical Steps Needed to Liberate Kashmir.
Stop Trying to Please the Western Powers.
by Qaiser Sharif

LAHORE- July 23: Jamaat-e-Islami Emir Senator Sirajul Haq has called for preparation of a national action plan for the liberation of Indian occupied Kashmir with the consultation of all political parties and stakeholders.

"Time has approached that Islamabad take practical and bold steps for the Kashmir cause as mere lip service and speeches of the prime minister are not enough to heal the wounds of Kashmiris and get them liberate from Indian yoke," he said while addressing a press conference at Mansoora on Thursday.

On occasion, he announced, that August 5 will be observed as "Black Day" across the country to mark one year of Indian government's oppressive move to change the internationally recognized disputed status of Kashmir and put the valley into indefinite curfew, thus locking down 9 million Muslims permanently. A big rally will be taken out in Islamabad on the day to convey a clear message to New Delhi that it could not keep the people of Kashmir as its slave for long period, he said, adding he already forwarded a suggestion in the Senate of Pakistan for marking the day at national level. He said treasury and opposition benches and chairman senate backed his suggestion.

Senator Siraj said Modi government had turned the held valley into the largest prison, put 18,000 Kashmir youth into jails and was committing worst crimes against humanity in the area. He said international media and rights organizations had no access to the held area.

The JI chief lamented the government failed to actively pursue the case of Kashmir because of its weak foreign policy. He said the prime minister should be aware of the reality that Kashmir could not be attained only through lip service and making speeches. He said sense of alienation was growing strong among the Kashmiris due to weak policies of Islamabad.

To a question, he said the inflation and unemployment were rampant and the ruling party handed over the country to some half dozen mafias. To another question, he replied Islamabad's was facilitating Indian spy Kulbhushan Jadhev to please some foreign powers and India and playing with the sentiments of the people of Pakistan.

Answering another question, he said the Jamaat-e-Islami will participate in multi-party conference proposed by the PPP with its own agenda. He said the PPP should take into confidence the opposition parties on agenda of the moot before organizing the MPC.


---


Occupied Palestine. Occupied America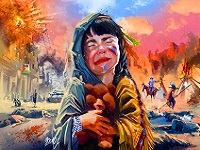 the Ongoing Occupation of America and Historic Palestine

The Trump administration announced that as part of Operation Legend it would send federal forces to other cities, so that Chicago; Albuquerque, New Mexico; and Kansas City, Missouri are targeted to be next. Dubbed Operation Legend, these agents are under the authority of Homeland Security Investigation (HSI), who is part of Immigration and Customs Enforcement (ICE).

Apparently, the troops who are getting used to committing violence on the border are now brought in to commit the same violence only now against people in the interior.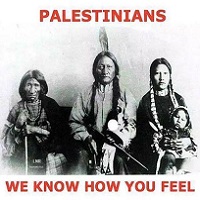 For decades, people of color have been arguing that police are an occupying force in the inner cities. Native Americans are also keenly aware that sovereignty means very little when corporations want the natural resources located on their land. In the words of Red Nation-Santa Fe organizer Elena Ortiz (Ohkay Owingeh), occupation is not about protection or peace. Instead, it is about "maintaining the constructs of settler-colonialism. It's about creating fear by flaunting military power. Occupying cities creates urban apartheid. These fascists have no power. Power resides with the people."

Labor might also remember the Ludlow Massacre of 1914, in Southern Colorado, when Woodrow Wilson sent federal troops to quell the striking miners. In the end, 66 men, women and children were murdered, but very little of what really happened found its way into the papers.

In first-hand accounts of clashes with federal troops that are posted on Facebook, the comparisons between Portland and Palestine are stunning. For example, in an eyewitness account posted by journalist Myles Hoenig, the federal paramilitary forces wear military camo but no badges. They are equipped with "flash-bang grenades, less-lethal bullets, pepper bullets, pepper spray and tear gas. They will pull goggles off of protesters and spray pepper spray into their eyes."

"They say they are being targeted by the paramilitary personnel. They are often the first to be shot at and tear-gassed. When they try to help an injured protester, the paramilitary personnel throw flash-bangs and tear gas at them (they carry gas masks). One of them was beaten, dragged away from the injured person they were treating and arrested."

For anyone who has followed the behavior of Israeli military personnel, the parallels should be obvious at first glance.

Like Israelis who have for decades portrayed Palestinian resistance as terrorism, the President is portraying all who oppose him as violent criminals and promises to bring back law and order in a bid to win the election.

In both historic Palestine and the United States, the history of any form of Occupation has been erased. In the former, there is opposition to Israel's threat of further annexation, but very little recognition that the Occupation has been ongoing since the creation of the Zionist state in '48. In the latter, there is seldom any mention by commentators, scholars, politicians and the like of living on stolen land.

As for surveillance, lawmakers are confused about what the intelligence community considers legal, given the secretive nature of its procedures. At issue is the legality of "dragnet surveillance" that would enable the department to collect data on every person who visits a website sympathetic to protests in Portland and elsewhere, then using that information to surveil and possibly arrest individuals on spurious charges—an act that might be carried out by unidentified secret police arriving in unmarked cars.

Biden has inserted his campaign into the Party's platform by making sure the word "occupation" does not appear in reference to Israel/Palestine.

Still, the word "occupation" is being used at all by mainstream media is noteworthy. Even if only because now it has expanded beyond communities of color, perhaps this will offer an opening to a broadened comprehension of the word—an understanding that includes the history of occupied communities in this country along with an awareness of the ways in which the United States has long practiced neo-colonialism abroad.

source: PalestineChronicle.com/on-the-ongoing-occupation-of-america-and-historic-palestine


---


News Within the U.S.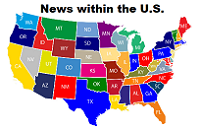 Alexandra highlights the level of bigotry that exists in the U.S. government.
FaceBook.com/NowThisPolitics/videos/2594228627557757
---


Two Fake BLM agents caught.
Wanted extreme violence .
Facing 10 and 20 years in jail.
By Sis. Aisha (Jamaat al-Muslimeen)

"And when they fall in with those who believe, they say: We believe; but when they go apart to their devils they declare: Lo! we are with you; verily we did but mock." (Holy Qur'an 2:14).

In May, 27 year old Samantha Shader threw a Molotov cocktail (incendiary device) at a police car filled with four NYPD officers, during a protest for George Floyd. When she was chased down and arrested, Shader stated that Black protesters gave her the cocktail to throw at the police. She testified in federal court that she felt compelled to use the cocktail because she was the only White person there in that area surrounded by these Black protesters. She even described one of the culprits as being a thick Black male with skinny multicolored dreadlocks. Then, she went on to describe a smaller black male who wore a hat concealing his hair and a Black woman with "poofy" hair.

One thing Samantha Shader did not take into consideration, while playing the "Hey, I'm White so treat me differently than them" card, is that these four cops would be too angry to care about her whiteness. Their due diligence uncovered a note in Shader's car written by Timothy Amerman, a White man, telling her to be careful and wishing her luck. They used the fingerprints on the letter to track him down. He admitted to police that he gave her that Molotov cocktail, as well as several others. His fingerprints were found on those bottles, as well.

Timothy Amerman, 29, is now looking at a possible 10 year sentence for civil disobedience and conspiracy. Samantha Shader is facing 20 years, if convicted on all seven of her charges. She has plead not guilty and is staying in a Brooklyn jail until her August 11th court date. They are both from Saugerties, NY, which is in Upstate NY.

One minute Samantha Shader is a Black Lives Matter protester but when she ran into trouble she became, Samantha Shader, the White girl next door. To these Whites, it is okay to march with the Blacks as long as they do not have to do any serious jail time with them. This is a game to them. Right now, cycling, walking, or whatever else to voice calls for justice is trendy. But, for most people of African-descent and Muslims, injustice in this country is a matter of life and death!

Samantha Shader's efforts to obstruct justice by creating Black suspects out of thin air was a diabolical act! White people like Shader want to eat their cake and have it, too. Unfortunately, some insecure Black people are so enamored with Whites that they are easily fooled by their false good will gestures They don't realize that while these White "activists" have one arm raised with a fist they have the other arm extended waiting to hail a yellow cab to get them out of the urban jungle at the first sign of trouble!

(Sources: Community Cop (7/21/20) & FoxNews.com)


---


Letter of Support for Kashmir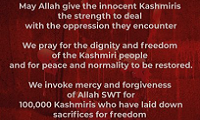 Islamic Leaders and Imams encouraged to sign a letter of support for Kashmir.
Sign Letter
MuslimMatters.org/2020/07/23/a-khutbah-for-kashmir

---


with thanks to Sis. Yasmin.

OLD PICTURES OF THE CITY OF OUR BELOVED *PROPHET* (ﷺ)
MADINA MUNAWARA

.DOOR OF MADINA MUNAWARA:



MASJID URVA: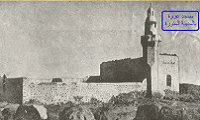 ENTRANCE OF HARAM-E-NABVI: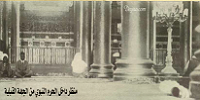 MASJID AYESHA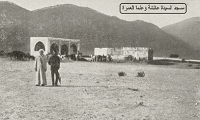 PICTURES OF OLD MADINA: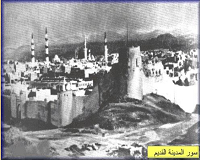 ENTRANCE OF QUBA MOSQUE 1325 HIJRI: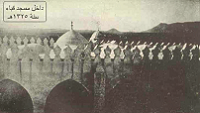 VIEW OF MADINA FROM SHAMI DOOR: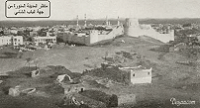 ---


Hadith of the Week

Narrated by Hudhaifa bin Al-Yaman, r.a.:

The people used to ask Allah's Apostle about the good but I used to ask him about the evil lest I should be overtaken by them.

So I said, "O Allah's Apostle! We were living in ignorance and in an (extremely) worst atmosphere, then Allah brought to us this good (i.e., Islam); will there be any evil after this good?"

He said, "Yes." I said, 'Will there be any good after that evil?" He replied,

"Yes, but it will be tainted (not pure.)'' I asked, "What will be its taint?" He replied, "(There will be) some people who will guide others not according to my tradition? You will approve of some of their deeds and disapprove of some others." I asked, "Will there be any evil after that good?" He replied, "Yes, (there will be) some people calling at the gates of the (Hell) Fire, and whoever will respond to their call, will be thrown by them into the (Hell) Fire." I said,

"O Allah s Apostle! Will you describe them to us?"

He said, "They will be from our own people and will speak our language."

I said, "What do you order me to do if such a state should take place in my life?"

He said, "Stick to the group of Muslims and their Imam (ruler)." I said,

"If there is neither a group of Muslims nor an Imam (ruler)?" He said,

"Then turn away from all those sects even if you were to bite (eat) the roots of a tree till death overtakes you while you are in that state."

Bukhari Volume 9, Book 88, Number 206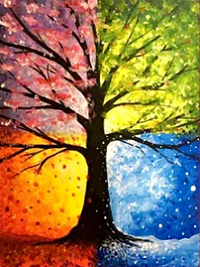 [With thanks to Sis. Kristi]


---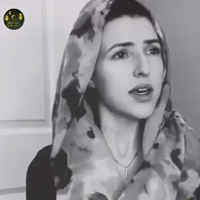 Beautiful Quran Recitation

This is a beautiful recitation of the Quran by Jennifer Grout, a Muslim sister and American convert to Islam.

We recommend taking time to watch, listen.

FaceBook.com/IAMMansoorraheem/videos/267766034517059


---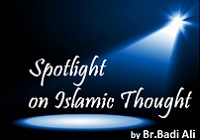 The food drive-thru at North Carolina's masjid ICT on Sunday, July 12 was successful.

It was heartwarming to see undocumented Hispanic/Latinx families come by after their church services to pick-up boxes of essentials & personal hygiene packages.

It shows that we, as Muslims, can convey our message through deeds rather than talk.

These families will change any negative preexisting images of the masjid or of their Muslim neighbors - which has been presented by the media.

Performing righteous deeds, like giving to those in need, is the way we can control the narrative. It's the way we can shine a positive light on our deen.

Allah says:
ادْعُ إِلَىٰ سَبِيلِ رَبِّكَ بِالْحِك¨مَةِ وَالْمَو¨عِظَةِ الْحَسَن¤ةِ ۖ وَجَادِل¨هُمْ بِالَّتِ  هِيَ أَحْسَنُ ۚ إِنَّ رَبَّكَ هُوَ أَعْلَمُ بِمَنْ ضَلَّ عَنْ سَبِيلِه¦ ۖ وَهُوَ أَعْلَمُ بِالْمُه¨تَدِينَ

Invite to the way of your Lord with wisdom and good instruction, and argue with them in a way that is best. Indeed, your Lord is most knowing of who has strayed from His way, and He is most knowing of who is [rightly] guided.

****
From the Editor, staff, and contributors of New Trend:
May Allah continue to bless and promote the efforts of ICT.


---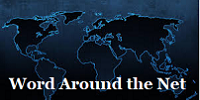 by Br. Nazeer, Texas

Israeli Forces Detain Five Palestinians in West Bank
PalestineChronicle.com/israeli-forces-detain-five-palestinians-in-west-bank

Canada says to US: Stay Away!!
SeattleTimes.com/seattle-news/stay-away-biggest-petri-dish-in-the-world-the-view-from-canada-of-us-isnt-so-nice

Israel told Hezbollah it inadvertently killed fighter in Syria air strike
MiddleEastEye.net/news/hezbollah-lebanon-syria-israel-killed-fighter-airstrike

Mass anti-Kremlin rallies grip Russia's Far East
DailyTimes.com.pk/645983/mass-anti-kremlin-rallies-grip-russias-far-east

Putin says Russian navy will be armed with hypersonic weapons
DW.com/en/putin-says-russian-navy-will-be-armed-with-hypersonic-weapons/a-54323651

Destitute African refugees in Yemen recruited by warring factions
MiddleEastEye.net/news/yemen-war-africa-refugees-recruited-factions

Reindeer herders find well-preserved mammoth bones in Siberian lake
DW.com/en/reindeer-herders-find-well-preserved-mammoth-bones-in-siberian-lake/a-54313318

Political Prisoners :

AhmedAbdelSattar.org

FreeZiyadYaghi.info

FreeMasoudKhan.net

Civil Discord Show



---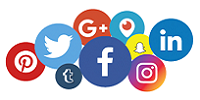 New Trend July 12 issue on Facebook.
reached 143,234 people with 2,234 link clicks within the paper.
About 25000 were reached in Pakistan, 25000 in Bangladesh and more 10000 in Turkey, the rest globally.

Some of the articles in this issue were:


Rebuttal of Shia attacks on Abu Huraira, r.a


Imran Khan buliding Hindu temple: Rebuttal by Pakistani imams.


Iraq: Shias & US vs ISS


Syria: Battles & Russian bombing.


Famine in Africa. [From 10 year old Roman.]


Massacre in Barkina Faso by regime.


Palestinan women.


Why do Muslims differ?

And much more.


---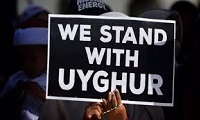 A Human Rights Body Calls Upon States To Take Legal Actions Against China For Its Atrocities Against Uighur Muslims

On July 22, 2020, the Bar Human Rights Committee, international human rights arm of the Bar of England and Wales, published a briefing paper "Responsibility of States under International Law to Uighurs and other Turkic Muslims in Xinjiang, China" mapping the avenues for legal recourse for states to undertake to bring those responsible to justice.

The alleged atrocities against the Uighurs and other Turkic Muslims in Xinjiang, China, include "the mass surveillance and arbitrary detention of over 1 million Uighurs and other Turkic Muslims, torture and inhuman treatment of detainees, the forced separation of children from their parents, the denial of the right to practice their religion or speak their language, forced sterilization, forced labor, forced organ harvesting, enforced disappearances and killings in detention" and new more and egregious news continues to surface on a regular basis.

Despite concerning reports of atrocities that may be classified as crimes against humanity or even genocide, states continue to shy away from enforcing accountability, putting their economic interest first. However, as the new report makes it clear, "it is the responsibility of all States to take all available measures to prevent any violations of international law from occurring, to seek to bring any ongoing violations to an end, and to call upon China to immediately cease any and all alleged practices and policies - violating its obligations and responsibilities - towards Uyghurs and other Turkic Muslims."

Economic interests must be put on the side to ensure that China does not get away with such genocide.
Forbes.com/sites/ewelinaochab/2020/07/24/a-human-rights-body-calls-upon-states-to-take-legal-actions-against-china-for-its-atrocities-against-uighur-muslims


---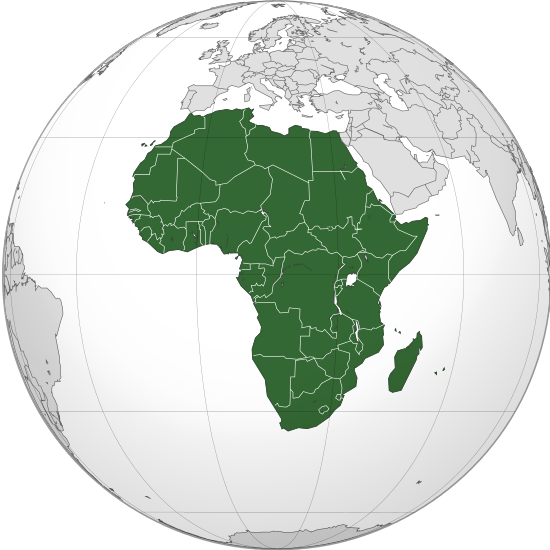 False or True Scholars
By Abdulkabir Oyemomi

Social media, especially Facebook is awash with all sorts of criticisms, condemnations and refutations amongst the acclaimed scholars of Islam in Nigeria. Many of these discords are occasioned by clear heresies and misrepresentations from many marabouts turned clerics, especially in the Western part of Nigeria.

These people have started portraying Islam to have Incorporated soothsaying, black magic and the likes and they want all right thinking Muslims to agree with these baseless claims. These set of people see it as a taboo to have a known job once one has knowledge of Qur'an and Arabic.

On the other hand, the young and vibrant scholars who study Qur'an and Arabic to serve their Lord and liberate others from shackles of ignorance are in sharp disagreement with the former fake scholars in matters that bother essentially on believe around complete reliance on Allah. But that the fake custodians of knowledge of Islam are bent on being consulted on personal issues is a serious reason for discord.

Recently, one of these idle and jobless teachers by the name Abdulwaasii Ateyese JAQMAL came out publicly to state that they have disowned any books capable of taking away their means of livelihood ,which is open and subtle extortion. He specifically mentioned books credited to Imam Ahmad bn Ambali and Imam Bukhari. He endorsed book of Imam Maliki, especially Muwwatta. He laid heavy curses on the striving scholars and teachers of Islam and Sunnah.

Responding to JAQMAL, other scholars brought out clearly the rotten stage of JAQMAL's ignorance by stating that some positions of the noble Imam Maliki against JAQMAL's fallacies.

If the war of attrition currently going on on Facebook is not stopped, it could result in physical attack because these people ( marabouts scholars) feed on people that feel safe when their affairs are shared with them and thereafter supplied with all sorts of concoctions and fake prayers that could destroy one's belief.

The writer ,therefore, advises scholars on pristine Islam to desist from anything that could be seen as attacking personalities in the course of their corrections. But they should not get intimidated at all because many people are now being freed from the den of these predators in the garb of men of God.



2020-07-27 Mon 14:31:56 ct


NewTrendMag.org