NewTrendMag.org News # 1865
[ Click on NEWS for back issues ][ OUR BOOKS ][ Contact ][ Previous Issue ]

8 Shawwal 1441 A.H. - May 31 2020 Issue # 22, Newsletter #1865

---


Latest Khutba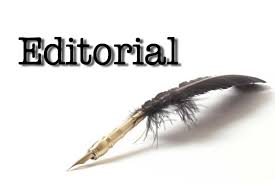 "I can't Breathe."
America Can't Heal Itself.
Why are Muslims subservient and silent when this society urgently needs Islam?

On May 29, Br. Kaukab Siddique gave the juma Khutba at Masjid Jamaat al-Muslimeen. Owing to government regulations on gatherings due to Covid, the numbers of worshippers was limited but more than last time. Security was tight. Two new brothers were inducted into the masjid Shoora committee

The following is the outline of the khutba for online distribution inshaAllah.

Text:

Abu Saeed al-Khudri (r.a) said: I heard the Messenger of Allah say, "Whoever of you sees an evil must change it with his hand. If he is not able to do so, then [he must change it ] with his tongue. And if he is not able to do so, then [he must change it] with his heart. And that is the slightest faith." (Sahih Muslim)
America has a horrific 400 year history of slavery and the genocide of Native American tribes.


Formal aspects of slavery ended with the civil war during which thousands of White people killed each other.


Slavery was subsumed into segregation. Lynchings continued into the 20th centory.


The good people in America, such as Dr. King ameliorated the left overs of slavery. Some good laws were enacted but the racial mindset continued.


Police atrocities particularly against Black people have become commonplace. However technology, such as the presence of video cameras made America at large aware of the gross injustices against Black people and sometimes against all people of color and poor people.


Videotapes of police atrocities brought some awareness of injustice to many Americans. However the atrocities continuef and added to the sense of injustice.


The murder of George Floyd by a police officer in broad daylight with a clear videotape followed by the usual attempt to evade the issue led to the uprising in Minneapolice. People in America are often arrested on suspicion but the police officer was not arrested even wiith a clear video tape .
Only when people come out on the streets is justice approached or at least pretended.


Part 2.


Islam obligates us to support the downtrodden and the oppressed. The Muslims should support the Black community against oppression.


However Muslims in America are usually more obedient to the government than to Allah. Notice how quickly almost
all mosques closed down at the first order from the regime about covid-19, even before any enforcement by the regime.


No one has the right to close down a masjid. It is haram. Only the enemies of Islam and ignorant followers close down masjids.


Of course this does mnot mean that we ignore the dangers of infection. Washing hands, masking, social distancing during a plague are all fine. If you or members of your family are unwell, don't come to the masjid. The Prophet, pbuh, was even against coming to the masjid after eating smelly food.


Why are Muslims so subservient to the power structure. This came about owing to the emergence of brutal kingship, the Ummayads and the Abbasides and many others, who would not allow any criticism of the kings and their families.


Thus you find the emergence of FIQH. Instead of teaching directly from the Qur'an and authentic hadith, the scholars indulged in sophistry and minor issues. For example, what is exactly the right way to do wudu, or should you fold your hands on your waist or on your chest.


As Maulana Maudoodi pointed out, the "great" scholars wrote "marginal notes" and commentaries on the Qur'an and hadith and others wrote commentaries on their commentaries.


Thus the Schools of Thought and the sects have their own books but they dared not touch the real issues such as: Is kingship allowed in Islam? Is slavery allowed in Islam? [They accepted both!]


The really great ones, like Imam Abu Hanifa, Imam Bukhari, Imam Malik, Imam Ahmad ibn Hanbal, either defied the rulers or migrated. They suffered greatly but did not cooperate with the oppressors.


Today we see Muslims competing to make kuffar their elected leaders. We see Muslim "leaders" silent about Israel, silent about the the invasions and bombings of Muslim countries, th imposition of dictators and tyrants on our people, silent even about strategic attacks on the Islamic way of life through homosexuality and lgbtq.


The return to Qur'an and authentic hadith is taking place slowly but steadily through the defeat first of the Soviet Union and now the steady withdrawal of America from our lands.


The Black community, the Hispanic communities, the women of America of all colors should be assured that we are with them in their suffering.


Belief in the One God, Allah, the Way of the messengers finalized by Muhammad, pbuh, the certainty of the Hereafter and Judgement is the way to te emergence of a new world filled with justice, where, as Abu Bakr, r.a., said, the strong are weak for us until we take from them the rights of the people.
---


PAKISTAN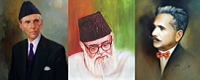 JI voice
Locusts in the Fields, Corruption in the Government.
by Qaiser Sharif

LAHORE, May 29; Ameer, Jamaat e Islami, Pakistan, Senator Sirajul Haq, has said that if the affluent people wanted to protect their wealth, they would have to give the poor the right to live.

He said that a system in which poor were crushed economically and the wealth of the rich multiplied within days, was not acceptable at all. He was talking to JI Kisan leader Arsalan Khan Khakwani, who called on him at Mansoora.

Stating that Islam did not allow concentration of wealth in a few hands, Sirajul Haq said that Pakistan's real issue was not the dearth of resources. Instead, it was the inequitable distribution of resources besides the concentration of wealth in a few hands.

Islam, he said, enjoined the circulation of wealth. However, he said, that the people who remained in power in the country, had been increasing their wealth through unfair use of their political and official influence.

He said the government did not have any mechanism to recover the plundered wealth because if the plunderers were still sitting in the government, who would take them to accountability. Sirajul Haq said the JI wanted across the board accountability and an interest free economic system in which the poor and the rich were provided equal opportunities to earn.

He said that till the time the workers were made partners in the profits of profit earning institutions/ factories and the farmers were made partners in the farm produce, the plight of the workers and the farmers would not improve. He said that revolutionary measures were required to end the economic exploitation of the poor and added that the primary step in this direction was the elimination of interest based economy in line with the constitution of the country and the introduction of the system of Zakat and Ushr.

Continuing, Sirajuil Haq said that locusts had destroyed crops over vast areas but the government was not taking the matter seriously. He counseled the masses to be determined to save the crops from locusts and their future generations from corruption mafia. He said the locusts have eaten away crops while the corrupt rulers have destroyed nation's generations. The locusts swallow the crops while corrupt rulers swallow public exchequer, he remarked. The damage expected from the locusts was around one hundred billion whereas the rulers have eaten away trillions of the public money. He called upon the government to pay due compensation to the agriculturists for the loss of crop and orchards due to locust attack.

The JI Chief expressed deep grief over the martyrdom of Dr Sana ullah of Lahore and senior Peshawar journalist and News Director of a private TV channel Fakhrud Din Syed from corona. He deplored that although a large number of doctors and paramedics had died of corona, the government had not taken sufficient safety measures for them


---


War News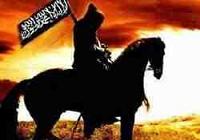 Libya
Russian jets in Libya: Why Haftar's MiGs will 'change nothing' on the ground. A fleet of Russian-made fighter jets which have arrived in Libya in support of Khalifa Haftar's Libyan National Army forces are militarily "useless" and will "change nothing" on the ground, says aviation analysts. Instead, the planes, which are probably piloted by mercenaries, have likely been deployed with Moscow's approval in order to deter further Turkish-backed attacks on LNA forces. Full story
MiddleEastEye.net/news/russian-jets-libya-why-haftars-migs-wont-tip-balance-battle-tripoli

Tripoli government says 30 migrants slain in revenge attack
Family of smuggler killed by migrants said to slay 26 Bangladeshis and four Africans in retaliation. The smuggler was slain earlier by what the ministry referred to as "clandestine migrants". The retaliation killings happened in the town of Mezdah, about 150km (95 miles) south of Libya's capital Tripoli. Full story
MiddleEastEye.net/news/30-migrants-killed-revenge-attack-libyas-tripoli-government-says


---


Syria
Is Assad turning on his cronies? Inside Story See video YouTube.com/watch?v=rrRtgSlVG3o

Grave desecrated by Shia

They already destroyed grave of Khaled Bin Waleed few yrs back: Iran-backed terrorist groups exhume shrine of Muslim caliph Omar bin Abdulaziz in Syria's Idlib
DailySabah.com/world/syrian-crisis/iran-backed-terrorist-groups-exhume-shrine-of-muslim-caliph-omar-bin-abdulaziz-in-syrias-idlib

Excerpt from that article:

Muslim communities practice natural burial as a "basic religious obligation " according to Coutts and his fellow authors.

Omar bin Abdul Aziz was considered most pious Khalifa after rashedoun. These mouseleum were originally simple graves as per shariah but later expanded into elaborate structure probably by Ottomans who patronized Sufis who venerate graves. If the graves are built simple per shariah they won't be any room for desecration. Millions of Americans are opting for green funerals w no casket, no structure not even tombstone to make it economic n eco friendly.

Natural burials are rising, and that's good for the planet.
PSMag.com/environment/bury-me-under-the-weeping-willow

- with thanks to A.T.


---


China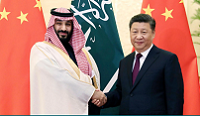 Saudi crown prince defends China's right to put Uighur Muslims in concentration camps.

Mohammed bin Salman, Saudi Arabia''s crown prince, on Friday defended China's use of concentration camps for Muslims, saying it was Beijing's "right".

"China has the right to carry out anti-terrorism and de-extremisation work for its national security," Prince Mohammed, who has been in China signing multi-million trade deals much to the annoyance of his Western allies, was quoted as saying on Chinese state television.

Xi Jinping, China's leader, told the crown prince the two countries must strengthen international cooperation on de-radicalisation to "prevent the infiltration and spread of extremist thinking".

China has detained an estimated one million Uighur Muslims in concentration camps, where they are undergoing re-education programmes allegedly intended to combat extremism.

The Uighur are an ethnic Turkic group that practices Islam and lives in Western China and parts of Central Asia.

Beijing has accused the minority in its Western Xinjiang region of supporting terrorism and implemented a surveillance regime.

Uighur groups had appealed to Saudi's powerful young prince to take up their cause, as the ultraconservative kingdom has traditionally been a defender of the rights of Muslims worldwide.

But Muslim leaders have so far not broached the issue with China, which has in recent years become an important trading partner with the Middle East.

Hami Aksoy, a spokesperson for Turkey's Foreign Office, however described China's treatment of its Uighur population as "a great cause of shame for humanity" last month and asked it to close the "concentration camps".

President Recep Tayyip Erdogan had once accused China of "genocide" but has since established closer diplomatic and economic relations with Beijing.

Imran Khan, prime minister of Pakistan, where Prince Salman has just visited, said he "did not know" much about the conditions of the Uighurs.

source: telegraph


---


News Within the U.S.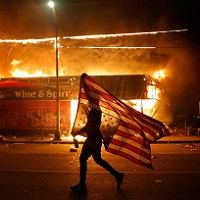 Police kill unarmed black man (again). Protests take place all across America.

Before George Floyd was killed by a Minneapolis police officer, he was suffering the same fate as millions of Americans during the coronavirus pandemic: out of work and looking for a new job.

Floyd moved to Minneapolis from his native Houston several years ago in hopes of starting a new life. He was doing well until he lost his job at a restaurant after the stay-at-home orders were issued due to Covid-19.

Last Monday, an employee at a Minneapolis grocery store called police after Floyd allegedly tried to pay with a counterfeit $20 bill. A video of his subsequent arrest went viral on social media and has since been broadcast on all major news networks. Protests have been happening since, and by the weekend there were protests organized all across the country in cities big and small.

The video shows Floyd, who is black, on the ground with his hands cuffed behind his back while Officer Derek Chauvin pins him to the pavement with his knee on Floyd's neck. Chauvin, who is white, holds Floyd down for 7-8 minutes as Floyd complains he can't breathe, begging for his life. The video ends with paramedics lifting a limp Floyd onto a stretcher and placing him in an ambulance.

"When you try so hard to put faith in this system, a system that you know isn't designed for you, when you constantly seek justice by lawful means and you can't get it, you begin to take the law into your own hands." -Christopher Harris, friend of George Floyd

Chicago, Illinois
Intense protests escalated with thousands of demonstrators marching, burning, climbing onto city buses and light poles, hurling bottles, overturning police cars and surrounding officers on foot prompted Chicago Mayor to impose a curfew on the city: from 9 p.m. to 6 a.m.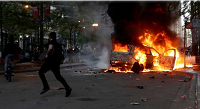 The mayor said she had seen protesters use pipes, bats, hammers and other objects to damage property. "I've seen protesters hurl projectiles at our police department ... bottles of water, urine and Lord knows what else,'' she said.

"People are destroying property, meting out violence in the memory of a man who was unjustly killed, murdered by police officers." And "at least one officer had broken bones and many more were injured", said Chicago police Superintendent David Brown.

Philadelphia, Pennsylvania
The Philadelphia mayor has set a mandatory curfew after protestors damaged property, started fires, and looted businesses Saturday. There have been "heated" interactions between protesters and police and multiple vehicles and stores were set on fire. An overturned police car burned outside Philadelphia's City Hall.

Los Angeles, California
Protesters block the freeway, burn police cars, topple cars, loot stores, throw bricks and highway cones at police. At one point, the protestors were circled by police officers and police cruisers and had helicopters circling overhead, and despite being surrounded by police and the cameras from news networks rolling, the protesters used an aerosol spray to burn an upside-down American flag and painted anti-police graffiti on the Police Headquarters.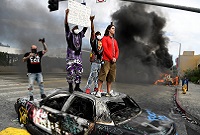 Police used batons to move protesters back and shot rubber bullets to scatter the crowd.

This picture shows protestors in Los Angeles standing on top of a burned police car.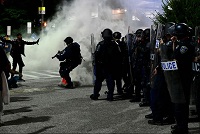 Baltimore, Maryland
another unarmed black man murdered by police, brought protestors chanting, holding signs, and marching through the streets of Baltimore. Protesters threw water bottles, vandalized a police van, flung a shopping cart over the metal barrier and toward the officers who were in riot gear. The officers remained in place.

Source: chicagotribune NewYorkTimes BaltimoreSun LATimes



---


The Impotence of Black Politicians
by Sis. Aisha [Jamaat al-Muslimeen.]

New York City - During this stressful time when Americans are supposed to be "uniting," Black people have become the favorite target of the police. But, I knew that would happen before wearing masks became law. Some people have always questioned the government's measures for "containing" the coronavirus. We questioned the effectiveness of such measures but, most importantly: It's intent!

We've seen an unmasked Black man getting dragged off of a bus by police. Recently, in New York City, a young mother was tackled by police, in front of her young daughter, simply for trying to enter the subway system without covering her face. There have been a series of reports accusing police officers of targeting people of African-descent for "violating" Social Distancing Laws.

And now, yet, another sadistic police officer has been filmed murdering a detained human being of African-descent, in Minnesota.

Where are all the Black politicians in this?
They are the same place they were when Black children were being murdered, one by one, in Atlanta, Georgia. The same place they were during the 1980's Crack Cocaine Epidemic. The same place they were when Pres. Bush II sicced the National Guard on mostly helpless Blacks trying to escape the New Orleans floods. The same place they have always been when an unarmed Black person is murdered by criminal cops...... Hidden in plain sight!

They sat right there on the perch, that Black voters put them on, and looked down their noses at these voters and dared not move a muscle to speak out or take any action to help those in need.

Anytime there is an open forum on Black issues these Black politicians steer the session away from problem solving to that of merely venting about the problems they were put in office to solve. It is not their goal to bring solutions. They are nothing more than black faces in high places, as former WWRL radio show host Bob Law used to say.

Many Black leaders, including some Imams, stress the importance of voting saying it empowers the community. During their political campaigns, these Black politicians develop a messiah-complex until they get in office.

The disenfranchised, marginalized Black voter unfairly puts a lot of power in the hands of politicians to deliver him from this evil oppression but, that's because he has been misled into believing in the power of his vote!
Although I do not participate in this kuffar voting system, I always contact my local representatives about issues that need to be addressed. For those Muslims who are inclined to submit to the kuffar's way of a life instead of submitting to Allah's Will read Chapters 11 and 49 of the Qur'an.

Many of these Muslims and other Americans have said that if you don't vote,you don't have a right to complain. Here are two reasons why this claim is false and ridiculous:
- Anytime someone or a group makes decisions that affect people then the people need to have input in the decision making. How could living in any community be any other way?
- Our taxes pay these politicians salaries.
We MUST always have input in the government's decisions.
Years ago, Dr. Khalid Muhammad questioned the destruction of a corrupt system as a solution. He said that the system is like a spider web. If you destroy the web, the spider will just come back and rebuild it so, you have to destroy the spider, not just the web.

The forming your own political party (Freedom and Green Parity) will not do much to empower voters since the entire political system is controlled by corrupt people. In the 2016 Presidential Campaign, and probably 2020's, Bernie Sanders was prevented from participating in any televised debates.

How much progress can anyone, using shai'tan's weapons, expect to make in a battle against him?
Black politicians and voters serve as examples of what happens to a group of people when they become inclined to work with the oppressor in the slightest way. Again, Allah forbids this and encourages us to depend only on Him for guidance. The Black voter has been tricked into giving his power away to politicians who are loyal to money not votes.

Black Voters have become steppingstones for someone else's gain. Now, they have become weakened spiritually and hopeless. And, without guidance from the Qur'an they won't understand why.


---


Hadith of the Week

Narrated by Anas, r.a.:
Allah's Apostle said,
"Help your brother, whether he is an oppressor or he is an oppressed one. People asked,
"O Allah's Apostle!
It is all right to help him if he is oppressed, but how should we help him if he is an oppressor?"
The Prophet said,
"By preventing him from oppressing others."

Bukhari Volume 3,
Book 43, Number 624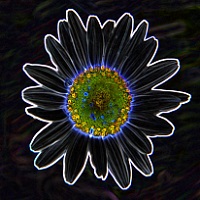 [With thanks to Sis. Kristi]



---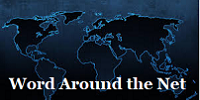 by Br. Nazeer, Texas

Al-Aqsa Mosque cleric arrested by Israeli forces.
MiddleEastMonitor.com/20200530-israel-occupation-arrests-al-aqsa-mosque-cleric

US offers $3 million bounty for ISIS propogandist
al-Monitor.com/pulse/contents/afp/2020/05/us-jordan-conflict-attacks-is.html

Pakistan asks UN to help ease tensions with India over Kashmir.
AA.com.tr/en/asia-pacific/pakistan-seeks-un-to-de-escalate-regional-tension/1859396

Virginia Man Indicted on Terrorism charges. FBI alleges he planned to recruit Westerners for Al-Shabab
CounterExtremism.com/press/virginia-man-indicted-conspiring-somali-terror-group

Western Embassies in Iraq raise the rainbow LGBT flag - receive fierce backlash from Islamic parties.
al-Monitor.com/pulse/originals/2020/05/iraq-lgbt-culture-justice.html

Trump terminates US relationship with WHO
BBC.com/news/world-us-canada-52857413

Libya: Russia delivered jets to Haftar's forces, and $1.1 Billion in counterfeit Libyan money printed by Russian company was seized.
MiddleEastEye.net/news/us-may-send-training-unit-tunisia-amid-concerns-over-russia-activity-libya

Erdogan to drill for oil off Syrian coast. EU upset, says it will impose sanctions on Turkey.
ArabNews.com/node/1682501/middle-east

Israeli Police Kill Unarmed Man with Mental Disability in Jerusalem
PalestineChronicle.com/israeli-police-kill-unarmed-man-with-mental-disability-in-jerusalem

Astronauts launch from U.S. first time in 9 years
CNN.com/2020/05/30/tech/spacex-nasa-launch-astronauts-scn/index.html

Political Prisoners :

AhmedAbdelSattar.org

FreeZiyadYaghi.info

FreeMasoudKhan.net

Civil Discord Show


---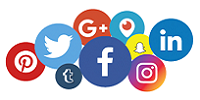 the May 24 issue of New Trend reached 237,505 people on Facebook.

It included articles on:


Dr. Siddique's conference with Libyan group on May 20.


A report on boycotting Chinese goods produced by enslaved Muslims.


Covid-19 and global health.


Ramadan and Eid in Gaza


Bangladesh Jamaat e-Islami.


Political Prisoners: Free them all.


Hadith


Strange stabbing group in Canada.


Who attacked the church?
---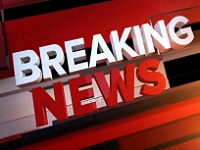 According to SOHR,
Abu Hamza al-Qurayshi, the new leader of ISIS, has issued a shocking audio statement in which he claims the new leader of the Iraqi regime is a U.S. agent. He also condemns the Saudi government for stopping pilgrims from coming to Mecca for Umrah.

On May 27, an ISIS attack on Assad regime forces in northern Syria killed 8 soldiers. ISIS withdrew when Russian airstrikes followed.

On May 28, three members of the SDF supported by the U.S. were found stabbed to death near the Iraqi border where ISIS sleeper cells are active.

Finally, again according to SOHR, a group of 50 ISIS fighters have left for Libya to fight General Hiftar's forces.


---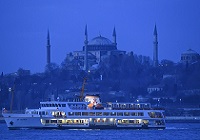 Turkey

Turkey's government is set to celebrate the 567th anniversary of the Ottoman conquest of Istanbul with an Islamic prayer at the city's contested Hagia Sophia building.

Hagia Sophia, a Unesco world heritage site, was originally built as a Greek Orthodox church. It was converted into a mosque after the conquest of Istanbul by Mehmet the Conquerer in 1453, celebrated on 29 May every year.

In 1935, it was converted into a museum by Mustafa Kemal Ataturk, as part of his secularist reforms.

Religious conservatives have long called for the conversion of the building back into a mosque, a move increasingly hinted at by Turkish President Recep Tayyip Erdogan in recent years.

"Al-Fath surah will be recited and prayers will be done at Hagia Sophia as part of conquest festival," Erdogan said on Thursday night during a televised broadcast.

The announcement dominated Turkish Twitter, alongside discussion about 1453 more broadly, with the issue continuing to prove popular among his base.
Erdogan has in the past rejected calls to convert the museum into a mosque, but since 2016 he has endorsed symbolic steps to reintroduce Islamic practices into the building.

MiddleEastEye.net/news/quran-recitation-conquest-hagia-sophia-istanbul


---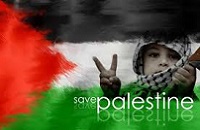 Israel Prevents Restoration of Hebron's Historic Ibrahimi Mosque

Israeli forces prevented the Hebron Rehabilitation Committee (HRC) from carrying out restoration works in the Ibrahimi Mosque in the occupied city of Hebron (Al-Khalil).

Israeli forces on Thursday prevented HRC employees from continuing with the restoration work in the mosque, according to the director of the mosque, Sheikh Hafthi Abu Sneineh.

Abu Sneineh also explained that the Israeli authorities tried to take control over the holy site, also known as Cave of the Patriarchs.

The Ibrahimi Mosque was closed from early March whilst the occupied West Bank was dealing with coronavirus and was opened on Tuesday.

On May 26, the Israeli army closed all military checkpoints and electronic gates leading to the Ibrahimi Mosque and prevented residents from crossing to reach the mosque for prayer.

The Ibrahimi Mosque, believed to be the burial place of the Prophet Abraham, is sacred to both Muslims and Jews and has been the site of oft-violent tensions for decades.

The Mosque is located in the Israeli-controlled section of Hebron, known as H2. It has been divided between Muslims and Jews following the massacre carried out on February 25, 1994, by Israeli-American settler Baruch Goldstein, who opened fire at a large number of Palestinian worshippers as they were performing the dawn prayers on a Ramadan day.


---


Guidance

by Sis. Yasmin.

*MEN WHO BELIEVED IN ALLAH & ACKNOWLEDGED THE TRUTHFULNESS OF MESSENGERS*

Abu Sa'id Al-Khudri (May Allah be pleased with him) said...
Prophet (Peace Be Upon Him) said... 'The dwellers of 'Jannah' will look at those in the upper abodes above them as you look at a shining star which remains in the eastern or western horizon, such will be the difference in superiority which some of them have over others'

PROPHET (PBUH) was asked:' Will those be the dwellings of the Prophets which no one else will be able to reach' ?
The Prophet (Peace Be Upon Him) replied...'Yes, but by Him in whose hand my soul is ... men who believed in Allah and acknowledged the truthfulness of the Messengers will reach them.'
[Source: Al-Bukhari and Muslim] Book # 20 Hadith # 1887]

Abu Hurairah (May Allah be pleased with him) said:
The Messenger of Allah (ﷺ) said...'A space in 'Jannah' equal to the distance between the middle and the end of a bow will be better than all that upon which the sun rises and sets.'
[Source~ Al-Bukhari and Muslim-Book 20, Hadith # 1888 ]

A Little Note...
In 'Jannah', people will have different grades according to the strength of their Belief and love of Allah {Azza Wa Jall}.
Some people will be on a position near that of the Prophets.

May Allah [Azza wa Jall] grant us such lofty places.Allah Humma Ameen.

~MY 'SALAAMS TO ALL~
~ Y a s m i n ~

2020-06-01 Mon 02:03:06 ct

NewTrendMag.org