NewTrendMag.org News # 1864
[ Click on NEWS for back issues ][ OUR BOOKS ][ Contact ][ Previous Issue ]

1 Shawwal 1441 A.H. - May 24 2020 Issue # 21, Newsletter #1864

---


Editorial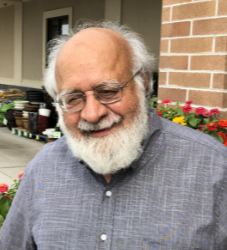 Libya. Strategically the most important pivotal area in the Muslim world today.
by Kaukab Siddique, PhD

On May 20 I attended a conference on Libya via Zoom where 42 people from among the Americans interested in the region listened to a top Libyan leader speaking from Tripoli and asked him many questions. I was only an observer but got an inside view of the situation in Libya.

The speaker from Tripoli was the Honorable Khaled al-Mishri, Chairman of Libya's High Council of State. He spoke in Arabic but every statement he made was immediately translated into English by Dr. Esam Omeish, a prominent physician from northern Virginia.

Al-Mishri spoke for half an hour about the background to the conflict in Libya. Then he answered questions for an hour and then left because it was fast breaking time [iftar] in Libya.
Here is some of the information I gleaned:


The government located in Tripoli, western Libya, is democratically elected and is recognized by the United Nations. A general named Hiftar has built up his own military force in eastern Libya with the help of General Sissi of Egypt, the UAE and by Russia through a "private" Russian military force known as Wagner's. Some of Gaddafi's supporters are also with Hiftar.


With the help of his heavily armed forces, Hiftar captured most of eastern Libya.


Hiftar's attack on Tripoli was unexpected and his forces were able to advance rapidly close to Tripoli.


Help from Turkey followed by military intervention stopped Hiftar's intervention and is now rolling it back.


In the last few days, Tripoli's forces have driven out Hiftar's forces from several key towns.


Turkey's help has created balance in the conflict.


Hiftar has now been attacking civilian targets including hospitals and community centers.


USA seems to be uninterested in the conflict and is leaving it alone.


France is unhappy with the government because it sees "Islamists" behind the government though the government is based on "moderate Islam."


Italy has been zig zagging and has come to a stop owing to the outbreak of Covid-19.
---


My comments: The Turkish intervention is important. For the first time a Muslim country has tried to help militarily far away from its frontiers. Erdogan deserves praise although the secularist lobby in Turkey is trying to hold him back.

The Tripoli government gives all its citizens equal rights and this is a big plus.

The Syrian fighters Turkey brought into Libya have done a great job of pushing Hiftar's forces back though they suffered casualties.

The regime of Bashar al-Assad wants to help Hiftar but till now has cloaked its activities in secrecy.

Hiftar worked for Gaddafi at one time and allegedly became a CIA asset. Through him USA might re-appear but right now President Trump is busy with his own problems at home.

With Libya's immense oil resources, it will be a great help to Africa and the Muslim world.

Islam is sure to emerge stronger than it is now in Libya. It's only a matter of time.


---


PAKISTAN

Juma Congregation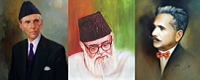 Big Push for Health Services. Palestine & Kashmir. One Cause vs Israel & India.

LAHORE, May 22;Ameer, Jamaat e Islami, Pakistan, Senator Sirajul Haq, has called upon the government to immediately release Rs. 10 billion to protect the masses from corona and to improve the health services in the country.

Addressing Juma congregation at Mansoora mosque, he also called for arranging free corona tests to be able to know the exact number of people suffering from the virus which would help check the spread of the disease. Calling for lifting the curbs on the Eid prayers, Sirajul Haq said that the Ulema and mosques and madrissahs had strictly observed the corona SOPs to establish that only the religious sections of the society respected the law.

The JI Chief said that the Muslim world would have to work out a joint line of action for the liberation of Kashmir and Palestine. He said that the US was the patron of India and Israel. As long as the Muslim rulers had hopes from the US for the solution of these issues, Kashmir and Palestine would not be liberated.

Sirajul Haq said that on the Al-Quds Day, his message to the Palestinian brethren was that the entire Muslim Ummah, especially the people of Pakistan were with them and would not abandon them.

He urged upon the Pakistan government to pressurize the world community for stopping Indian's brutalities in Held Kashmir and for the Kashmiris' right of self determination.

The JI Chief said that Palestine and Kashmir were the common problems of the Muslim world. Hindus and the Zionists were perpetrating atrocities on the Muslims in both places. Around one lakh Palestinians had sacrificed their lives for the liberation of Qibla e Awwal.

" We don't believe in the philosophy of East Bank or the West Bank, as these are the US tricks to occupy the whole of Palestine. The so called US deal of the Century is a conspiring to strengthen Israel's hold on entire Palestine. Unfortunately, he said, some Muslim states were supporting the US plans to develop ties with Israel.

Sirajul Haq said that curfew and lock down had been continuing in Occupied Kashmir for the last nine months and the Kashmiris were living in miserable conditions. Their sick were dying in the homes and the Kashmiris were not allowed to carry their dead bodies to the graveyards . He said that under these circumstance, it was the duty of the Pakistan government to raise its voice in support of the Kashmiris at international forums for the liberation of Kashmir from Indian slavery.


---


War News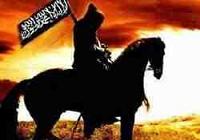 Syria and Iraq
Islamic State is back and this time the west is ill-prepared to take it on.

Despite losing its caliphate and its leader, recent attacks show the militant group has begun to recover amid international disunity.

Over the last two months, Islamic State has carried out a series of large-scale and coordinated attacks in parts of Syria and Iraq. The spike in attacks has renewed fears about the group's resurgence, a year after the collapse of its physical caliphate in eastern Syria and only six months after the killing of its former leader, Abu Bakr al-Baghdadi. The heightened activity is especially worrying because the conditions that have made it possible appear set to worsen in the coming months. Isis has never ceased attacks in the two countries since the loss of its territories, but the recent operations are particularly bad news. Aside from the attacks, for example, reports from the ground consistently suggest that the group has had greater visibility and mobility this year in villages and suburbs across Iraq and Syria.

The way in which some of the attacks were conducted also indicates that the group has access to information about troop movements and individuals it seeks to target. Such trends are usually early signs that the group has established roots, carved out space for itself and built the infrastructure necessary to launch attacks.

Warnings that such events would open the door for the group to re-emerge did not transpire. Several months later, though, the group rebuilt its capabilities and became more active – the most active since the collapse of its caliphate. This time lag between decreased pressure and the ability to rebound matters because it reveals precisely how Isis could be put back in its box.

The steady pressure was disrupted by a chain of events in both countries, paving the way for Isis to return. The initial US withdrawal from Syria caused its allies on the ground, the Kurdish-dominated forces, to seek the help of Russia and the regime in Damascus to prevent Turkey from taking over. Even after the US reversed its decision to withdraw, part of the third of Syria previously controlled by the international coalition became shared with the Russians. The damage was already done, as the international mandate against Isis shrank in both territory and influence. In Iraq, too, mass protests in Iraq in October triggered several events and raised the political temperature in the country. The protests, which sometimes included an anti-Iran tone, also added to the tensions between the US and Shia forces in the country. Attacks and counter-attacks, by the US and Iranian proxies, ultimately led to the killing of the Iranian general Qassem Suleimani and the Shia militia leader Abu Mahdi al-Muhandis.

Despite what seemed like a perfect storm, Isis could not expand its influence until recently. The earliest notable attack happened on 9 April, between the group and Syrian regime forces near Palmyra in the Syrian desert. The attack appeared sophisticated, as the group ambushed regime forces and clashed with them for several hours. Later that month, Isis conducted several attacks in Kirkuk, Diyala and Salah ad-Din. Such attacks included the attempted storming of the counter-terrorism and intelligence directorate in Kirkuk, and several coordinated attacks in Salah ad-Din. The attacks were among the most sophisticated in years.

Isis clearly benefited from the security vacuum and decreased pressure in both countries.

As Isis establishes a foothold, it soon becomes hard to weaken it without deeper international engagement. Renewed tactical operations might force it underground but it will not dismantle its networks, because that process requires a patient counter-terrorism strategy that seemed to exist a year ago.

The recovery of Isis is still new and fragile, and so could be easily reversed if the pressure is restored. However, the problem is that the current trends seem more favourable to Isis than to local forces. Tensions between the US and Iraqi forces also make it harder for the two partners to work in harmony as they did during the fight against Isis in places like Mosul. The US has already withdrawn from several tactical bases in western and central Iraq, in the very areas in which it recently carried out attacks.

In other words, the chances for further Isis recovery are increasing as the odds decrease for a tougher crackdown led by the US. This pattern is what makes the current phase particularly dangerous. If the pattern continues in the coming months, Isis is likely to become a far greater threat that will be much harder to contain than it is now.

source: theguardian, written by Hassan Hassan.


---


CHINA





This Eid And Beyond Boycott Goods Made With Enslaved Labor Of Uyghurs Even If It Is Your Favorite Brand

Bidding farewell to Ramadan, celebrating Eid?
Well, the Muslims of East Turkestan under Chinese occupation had neither Ramadan nor will they have Eid…
Not only that, the Chinese Communist Party (CCP) run government has transferred Uyghurs and other ethnic minority citizens from East Turkestan to factories across the country. Under conditions that strongly suggest forced labour, Uyghurs are working in factories that are in the supply chains of at least 83 well-known global brands in the technology, clothing and automotive sectors, including Nike, Gap, Adidas, Ralph Lauren, Carters and others. Read Uyghurs for Sale for more information.
CCP is also pressuring governments across the world to extradite Uyghurs back to occupied East Turkestan.

Here is what you can do to help them:


Keep making dua for the oppressed of East Turkistan and the world.


Boycott Chinese products! Do not be complicit in slave labour. Start with focusing on the companies in the graphic. Share it with #SewnWithtTears, #StopChina, #BoycottChina. Write to them and demand that they do better.


Raise awareness on the plight of Uyghurs and the East Turkistani cause. Learn more at SaveUighur.org


Work towards reducing your country's economic dependence on China.


Build alliances with all people of conscience to demand a cessation of China's oppression of all faith groups, be it Muslim Uyghur, Hui; Chinese Christian; or Tibetan Buddhist.


Encourage and promote fairer trade and commerce with Muslims and others rather than China.


Inquire about Uyghur diaspora members in your area. Organize to help out orphans, widows, and students.


Pressure governments to provide legal protection to Uyghur refugees-exiles by granting either citizenship or refugee/asylee status. Stop the "extradition/repatriation" of Uyghurs to China!


Get your universities/endowments to divest from China. Raise awareness about Chinese espionage and hired guns in academia. Demand academic and financial support for Uyghur scholars and students. Request more academic attention and funds for Central Asian, Uyghur, Turkistani studies.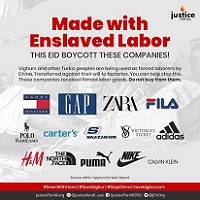 Read a greater discussion of action items in A Response to Habib Ali Al-Jifri's Comments on the Uyghurs, which also contains a greater discussion on East Turkistan's history and its current situation.

source: Muslimmatters.org


---


News Within the U.S.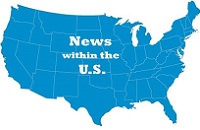 Guess Who was Attacking the Church in Harlem?
by Sis. Aisha [Jamaat al-Muslimeen]

New York City - On May 17th, what appears to be two White males are standing outside of Harlem's Atlah Ministries on Lenox Avenue. It was after 3 am and one of the males appear to be a lookout for the other as he threw a rock through the window of this church. Pastor James D. Manning was giving the report of this incident on the church's website.

This is one in many attacks that have occurred since gentrification in Harlem began. Pastor Manning often has uncharacteristic anti-gay messages on the message board outside the church. Many times, the board may refer to gays as homos or fags or even Blacks who disagree with him as Negroes or Uncle Toms.

There were two screenshots of the vandal's message with him bragging about his vandalism and one of the screenshot was a disrespectful "f_ your church" message directed at the pastor. White Supremacy has compelled these White homosexuals to vandalize this church. It is a very aggressive action to take against someone who who merely disagrees and criticizes their sinful lifestyle. The perpetrator did not wear a mask and the pastor believes he was paid by what he calls the "LGBTQ Mafia."

I have noted in the past that this church is very anti-Islamic. His message board routinely accused Pres. Obama of being an undercover Muslim. Pastor Manning has alienated many Harlemites, which is why so many people, especially Black Christians, have made efforts to distance themselves from him rather than support him during this time.

Unfortunately, there are Christian leaders who declare war on us simply because of our Islamic faith (Qur'an 60:1). However, as a Muslim, I still don't support vandalizing any religious structures or literature, even if these religious leaders vocalize contempt for Islam. There are more effective, intelligent ways to express disagreements with them while dispelling their anti-Islamic half-truths.

(Source: atlah.org)


---


Breaking News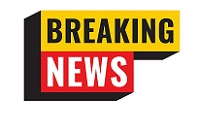 INCEL Terrorism Behind Deadly Toronto Massage Parlour Stabbing

Canadian authorities said a stabbing at an erotic massage parlour that left a woman dead and another injured was an act of terrorism inspired by violent misogynist ideology.

A 17-year-old boy was charged with murder and attempted murder after the stabbing at Crown Spa in Toronto. Police updated his charges on Tuesday to include a terrorism charge. The attack "was inspired by the Ideologically Motivated Violent Extremist (IMVE) movement commonly known as INCEL," the Royal Canadian Mounted Police and Toronto Police Service said in a joint statement. "As a result, federal and provincial Attorney Generals have consented to commence terrorism proceedings, alleging that the murder was terrorist activity … and the attempted murder was terrorist activity."

The term "incel" is internet shorthand for "involuntarily celibate." It has become the basis for online communities of men who express violent thoughts about women who won't have sex with them, among other perceived slights.

Police identified 24-year-old Ashley Noelle Arzaga as the lone fatality. The woman injured in the attack said she lost a finger wrestling away the assailant's machete. She reported that she was able to stab the boy before police arrived.

Worden said it's the first terrorism charge in Ontario to be related to incel extremism. In 2018, Alek Minassian was charged with killing 10 people and injuring 13 by driving a rental van into pedestrians on Yonge Street in Toronto in what appeared to be an attack inspired by incel extremism.

"The Incel Rebellion has already begun! We will overthrow all the Chads and Stacys! All hail the Supreme Gentleman Elliot Rodger!" a Facebook post belonging to Minassian said prior to the attack. The term "Chads and Stacys" is incel slang for conventionally attractive people, and Rodger has become a symbol of the incel movement after he went on a 2014 murder spree in California before dying of a self-inflicted gunshot wound.

At a pretrial hearing following the attack, Minassian took credit for the killings. "I'm a murdering piece of shit," he told authorities.

soure: huffingtonpost


---


Invitation to Think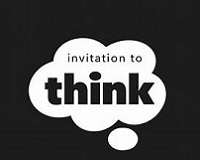 Covid-19 Should be seen in the Context of Global Health related and Social Issues.
by Dr. Javed Jamil.

In the wake of Covid-19 outbreak, the latest news is that China has imposed ban on the meat of wild animals, specifically lions, bats, snakes and penguins. These are all the animals the meat of which is prohibited in Islam. Almost all the other viral outbreaks in the last 120 years too have direct solutions with Islamic guidelines.

If there is one branch of Sciences that has unequivocal reasons to embrace Islam; it is the medical sciences. Unfortunately though, instead of being the leader of all the sciences, it has stooped to become the slave of social sciences, especially political sciences and economics.

In the wake of Covid-19 outbreak, the latest news is that China has imposed ban on the meat of wild animals, specifically lions, bats, snakes and pangoins. These are all the animals the meat of which is prohibited in Islam. Almost all the other viral outbreaks in the last 120 years too have direct relationship with Islamic guidelines. If pork had been under the banned category, more than 80 million would not have met the premature deaths due to Swine flu; if strict laws against promiscuity and homosexuality had been in force, around 38 million lives would not have been lost due to HIV/AIDS (another 50 million are languishing in the disease at present); millions of women would not have died of HPV-related Carcinoma Cervix if circumcision had been a worldwide ritual; and millions again would not have succumbed to Rabies if dogs had not been allowed in residential areas; and millions of people would have also not lost lives due to Hepatitis B (spread through blood transfusion and sexual route). In addition, if alcohol had been made totally illegal, hundreds of millions of lives had not been lost prematurely in last 50 years due to various diseases, accidents and crimes related to drinking. It is time for Medical Sciences to declare freedom from the rule of economics and political sciences and declare Islam's Dynamic Paradigm of Health its new policy and it should not waste any more time in beginning to pursue its goals.

The injunctions of Qur'an and the system they seek to build are not just health-friendly; health is in fact the essential criterion of these injunctions. It is not that Qur'anic system is beneficial for health; health is in fact an inseparable part of its ultimate objectives. What is good for heath is promoted, and what is bad for health is not acceptable. Islamic Paradigm of Health is uniquely different from the modern paradigm of health. It marks a massive paradigm shift. The modern health concepts have the stamp of the economic forces for which health too is nothing more than a money spinner. Where certain concepts of health support their economic designs, they exhibit an extraordinary enthusiasm to promote them; the health concepts that do neither support nor disturb their designs are given either a silent disapproval or a passive approval; and the health concepts that disturb their plans are simply not tolerable. Such concepts are either totally rejected or, if there is a rising demand in favour of them, it is tackled through political, social and ideological manoeuvring.

It is this selfish approach of the dominant forces that has substantially undone the achievements of the scientists. With the rapid advancement of science and technology and with the amazing advancement of medical sciences, mankind should have become healthier and more peaceful. But we are living in a world which is certainly more chaotic than what it used to be 500 years back. We have got rid of certain diseases alright, but have invited perhaps a bigger number of diseases deadlier than the ones we have got rid of. We have not been able to alleviate the sufferings that we could have had if we had not allowed the economics to outsmart religion and sciences. If we had followed religion, we could never have allowed practices like gambling, drinking, smoking, homosexuality and promiscuity to take roots in society. If we had followed sciences, we could not have wasted any time in banning these evils as soon their devastating effects started emerging for all to see. We are now living in a world where the organisations like the World Health Organisation (WHO) claim to be working for attaining "highest standards of health" but are allowing the system to achieve highest standards of practices that threaten life. How the "highest standards of health" can be attained without establishing a highly health-protective system, is for these organisations to explain.

The world must know that if Islamic principles are allowed to function properly, every year more than 80 million lives can be saved. These include


2 million murders


2.2 million suicides


2.5 million deaths from AIDS


5 million deaths from smoking


2 million deaths associated with alcohol


2 million deaths associated with smoking, gambling and drugs


70 million cases of feticide;


60000 deaths due to Rabies


And of course, deadly epidemics like the Covid-19 could have been avoided or effectively contained.

Even if feticide is excluded, more than 10 million people should have been saved every year from falling prey to the unwanted kinds of death had Islamic legal and socio-economic system been in force. These are no ordinary figures. These are staggering statistics from all accounts. If we add the figures of foeticide, more than 80 million lives are lost just because the laws of God are not followed. For a few thousands dead in terrorist attacks, the world is made hostage, trillions of dollars are put to the fire, cities are devastated and tens of thousands of innocents are killed. For millions of death as the result of the pursuance of socio-economic policies dictated by the forces of globalisation, virtually nothing is done except a few cosmetic measures.

Unfortunately we are denizens of a world where religion – thanks to the designs of the forces of globalisation – is being presented as some kind of a demon, which needs to be vanquished. If uprooting it is not possible, they think, it should at least be contained. The truth is just the reverse. The need of the time is to engage and kill the monster of economic fundamentalism as soon as possible.

We need a system in place in the world, which decreases mortality and morbidity, reduces the global burden of diseases, increases total life expectancy (with conception being the starting point of life) and decreases the burden of the cost of maintaining health. The current world systems based on modern economic ideologies including capitalism and socialism do just the opposite by exposing people to the dangerous social practices, and try to minimise the damage through artificial means of treatment and vaccinations. In this rivalry between the economics and the health, the economics is the clear winner. Health Sciences must now look towards Islam to get the things right. ___________________________________________

---


* Dr Javed Jamil is a thinker, physician, poet, writer and Islamic scholar with over twenty books to his credit including his latest, "Economics First or Health First?", "The Devil of Economic Fundamentalism", "Muslims Most Civilized, Yet Not Enough", "Muslim Vision of Secular India: Destination & Roadmap", "The Killer Sex", "Islam means Peace" and "Rediscovering the Universe". He is currently Chair in Islamic Studies & Research, Yenepoya (Deemed to be) University, Mangalore, Karnataka (India). He can be contacted at doctorforu123@yahoo.com.


---


Guidance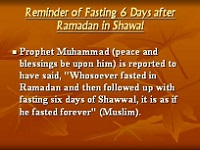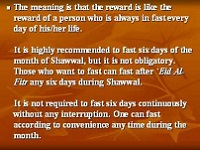 with thanks to SIs.Yasmin


---


Hadith of the Week

Narrated by Aiyub, r.a.: Hafsa bint Sirin said, "On Id we used to forbid our girls to go out for 'Id prayer. A lady came and stayed at the palace of Bani Khalaf and I went to her. She said, 'The husband of my sister took part in twelve holy battles along with the Prophet and my sister was with her husband in six of them. My sister said that they used to nurse the sick and treat the wounded. Once she asked, 'O Allah's Apostle! If a woman has no veil, is there any harm if she does not come out (on 'Id day)?' The Prophet said, 'Her companion should let her share her veil with her, and the women should participate in the good deeds and in the religious gatherings of the believers.' " Hafsa added, "When Um-'Atiya came, I went to her and asked her, 'Did you hear anything about so-and-so?' Um-'Atlya said, 'Yes, let my father be sacrificed for the Prophet (p.b.u.h). (And whenever she mentioned the name of the Prophet she always used to say, 'Let my father be' sacrificed for him). He said, 'Virgin mature girls staying often screened (or said, 'Mature girls and virgins staying often screened--Aiyub is not sure as which was right) and menstruating women should come out (on the 'Id day). But the menstruating women should keep away from the Musalla. And all the women should participate in the good deeds and in the religious gatherings of the believers'." Hafsa said, "On that I said to Um-'Atiya, 'Also those who are menstruating?' " Um-'Atiya replied, "Yes. Do they not present themselves at 'Arafat and elsewhere?".

Bukhari Volume 2,
Book 15, Number 96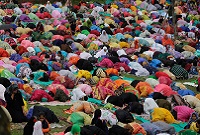 [With thanks to Sis. Kristi]

---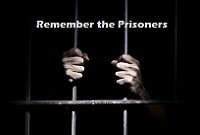 We pray for the release of:

Dr. Aafia Siddiqui, Imam Jamil Al-Amin, Ahmed Abdel Sattar, Ziyad Yaghi, Siddique Abdullah Hasan, Mumia Abu-Jamal, Dr. Mutulu Shakoor, Sundiata Acoli, Veronza Bowers, Ruchell Cinq Magee, Jalil Muntaqin, Russell Maroon Shoatz, and Ed Poindexter; the innocents held in Guantanamo Bay; the Palestinian political prisoners (including many children) held by "Israel"; the political prisoners held by the Saudis, by Bashar Al-Assad, and by other Arab tyrants; and the civilians and others held by the Indian military as a consequence of its occupation of Kashmir.

FREE THEM ALL! - Nadrat Siddique

Political Prisoners :

AhmedAbdelSattar.org

FreeZiyadYaghi.info

FreeMasoudKhan.net

Civil Discord Show


---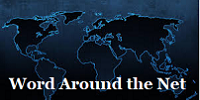 by Br. Nazeer, Texas

Israeli Forces Brutally Attack Worshippers Performing Eid Prayers near Al-Aqsa Mosque
PalestineChronicle.com/israeli-forces-brutally-attack-worshippers-performing-eid-prayers-near-al-aqsa-mosque-video

Afghan president pledges to expedite release of Taliban prisoners
alJazeera.com/news/2020/05/afghan-president-pledges-expedite-release-taliban-prisoners-200524063411899.html

Trump sends Eid Greetings to Muslims
WhiteHouse.gov/briefings-statements/presidential-message-eid-al-fitr-2020

Hundreds escape quarantine centres in Sudan
MiddleEastEye.net/news/coronavirus-sudan-confusion-reigns-hundreds-escape-quarantine

Iranian oil tankers defy US threats, enter Venezuelan waters
MiddleEastMonitor.com/20200524-iranian-oil-tankers-defy-us-threats-enter-venezuelan-waters

Palestinian Authority rejects Covid aid flown from UAE
al-Monitor.com/pulse/originals/2020/05/palestinians-reject-covid-19-aid-uae-israel-flight.html

Netanyahu attacks justice system as trial begins
ArabNews.com/node/1679331/middle-east

Italian lawmakers call for urgent action to stop Israeli annexation plans in West Bank
MENAFN.com/1100215466/Italian-lawmakers-call-for-urgent-action-to-stop-Israeli-annexation-plans-in-West-Bank

US says China's national security law could lead to sanctions
alJazeera.com/news/2020/05/china-hk-national-security-law-lead-sanctions-200524144925980.html

Khamenei says fight to liberate Palestine is Islamic duty.
al-Monitor.com/pulse/contents/afp/2020/05/israel-palestinians-conflict-iran.html

North Korea vows to bolster nuclear 'deterrence'.
Reuters.com/article/us-northkorea-kim-military/north-koreas-kim-in-first-appearance-in-weeks-vows-to-bolster-nuclear-deterrence-idUSKBN22Z0X8

Former head of pandemic says: 'I'm frankly scared' about Covid situation
News.Yahoo.com/pandemicresponse-official-dismissed-by-bolton-frankly-scared-163125416.html


---


Bangladesh

[With thanks to Shah Abdul Hannan.]

Non-Violent Prisoners Held on Flimsy Charges

Bangladesh Jamaat Ameer demands release of all detained party leaders and activists before the upcoming Eid-ul-Fitr Bangladesh Jamaat-e-Islami's Ameer Dr. Shafiqur Rahman has issued the following statement on 21 May 2020 demanding release of Jamaat's Nayeb-e-Ameer AllamaDelawar Hossain Sayedee, party's Assistant Secretary General ATM Azharul Islam, former MP Principal Maulana Abdul KhalequeMondol and all other detained leaders and activists before the ensuing Eid-ul-Fitr. "Bangladesh Jamaat-e-Islami'sNayeb-e-Ameer and world-renowned preacher of Quran Maulana Delawar Hossain Sayedee has been behind the bar for last 10 years. While, party's Assistant Secretary General ATM Azharul Islam is imprisoned for 9 years, former member of Parliament Principal Maulana Abdul KhalequeMondol has been kept detained for 5 years and the veteran editor of Daily Sangram has been suffering as a prisoner for last 6 months. Abdullahil Aman Al Azmi, a retired Brigadier General of Bangladesh Army and the son of former Jamaat Ameer Professor Ghulam Azam and the son of Jamaat's former central executive committee member Shaheed Mir Quasem Ali and a lawyer of Bangladesh Supreme Court Barrister Mir Ahmad Bin Quasem Arman has been missing since August of 2016. Some plain-clothed men, claiming themselves as law enforcers, had abducted them from their houses. But till date, their families have no information regarding their whereabouts. Their families have been passing days amid worries and tensions for last 4 years. They are eagerly waiting for their return. We are calling upon the concerned authorities to return them back to their families before the upcoming Eid-ul-Fitr so that they can observe this holy occasion with their families. We are also pressing demand to release of Jamaat's Nayeb-e-Ameer AllamaDelawar Hossain Sayedee, party's Assistant Secretary General ATM Azharul Islam, former MP Principal Maulana Abdul KhalequeMondol, Daily Sangram editor Abul Asadand all other detained leaders and activists before the ensuing Eid-ul-Fitr.


---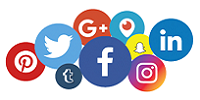 New Record on Facebook. May 17 issue of New Trend reached 224,683 people.

It included items on:


Top German prisoner's Secret Diaries.


Turkish Islamic related movie broke all records in Pakistan.


Afghanistan & other war news.


Women and new clothes in Ramadan.


Is Covid-19 Divine Wrath?


Blasphemy in Nigeria.


Nakba: Remembering the occupation of Palestine


Adhan all over Canada. and much more.
---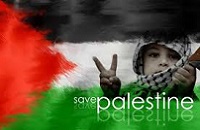 Ramadan & Eid. Gaza has been Under Lock Down for 11 Years.

This Palestinian athlete of athletes says it all. Thank you for being you, Rami Zaidan Ibrahim

Today is the last day of Ramadan! Inshallah tomorrow is Eid Al-Fitr. Eid mubarak to you all! .

For anyone that is questioning life right now, why they are in lockdown, with limited resources, and feel they've been having less freedom these last 2 month, just remember the Palestinian people in Gaza have been in a much worse lockdown due to Israel blockade on Gaza with nothing or anyone allowed in or out of Gaza for the last 11 years.

When you are feeling down because you have less in your life due to Covid-19 pandemic, just remember you could be like the Palestinians in Gaza with 95% of your water being undrinkable, electricity given to you only 4 hours a day, 45% of the people unemployed, 50% of the kids suffer and express no will to live, and everyone in your city 2 million people denied freedom of movement. You could be living in Gaza. But you're not. So you're living a lot better, all praise due to God.

Please give this a share. Maybe it'll help someone who is feeling down, feel better about themself, maybe it'll open their eyes to what is happening in Gaza

----Nadrat Siddique


---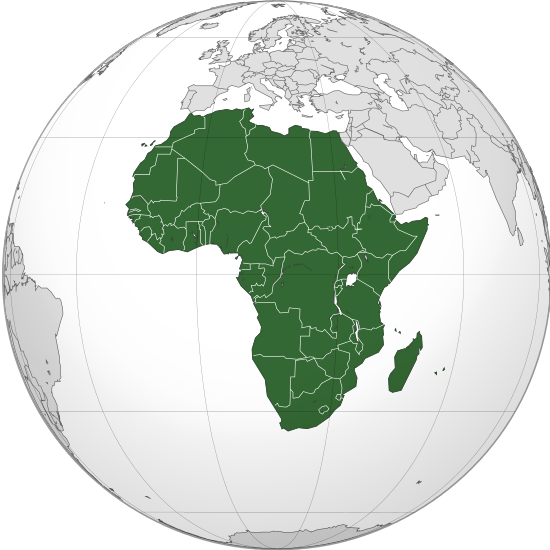 IS MURIC FOR POLITICS OR ISLAM?

By Abdulkabir Oyemomi

That I have written several commendations and brought many of Musilm Rights Concern (MURIC)'s publications and press releases here for publication qualifies me to criticize the group and make people know the confusions the group is capable of bringing to Muslim Ummah. MURIC is misunderstood by many Muslims and non- Muslims alike as the authority representing Islam in Nigeria and therefore anything coming from her should be taken against Islam. The truth is MURIC is just a non gonvermental Islamic group whose verdicts or position does not necessarily represent the opinion of leadrship of Islam in Nigeria,even though many of its agitations have worked for Islam not to be overriden. Its director and founder , Professor Ishaq Akintola, a professor of Islamic Eschatology at the Lagos State University, Ojoo, Lagos,is known for activism from his days as a student in Arabic institute by leading fellow students in protest. He is also said to have led students of Al- Azhar University to confront science students who mocked and cheated students of Arabic in Cairo. But its recent wading into political matters suggests that its leadership has inclination towards partisan politics.

MURIC hardly finds any policy of the government of APC under president Muhammadu Buhari condemnable! If one claims an organization is for Islam, such organizaon has to stay within the ambit of provisions of Islamic rules with strict adherence to teachings of Prophet Muhammed (peace be unto him).

The real leadership of Islam in Nigeria being the Nigerian Supreme Council for Islamic Affairs(NSCIA) under the leadership of the Sultan of Sokoto, Abubakar Sa'ad comments or gives press release on matters of the nation with careful choices of words when it is unavoidably necessary. NSCIA busies itself strictly with matters bordering on Islamic affairs. There is all possibilities that the country boils if NSCIA chooses the way of Christian Association of Nigeria(CAN) in addressing matters.

So, for MURIC to stay within the radar, it needs to confine itself to issues directly connected with Islam with ways and mannner of the noblest man, Muhammed bin Abdallah (peace be upon him) in conflict resolution if it does not want to be regarded as a clever mouthpiece of political parties like CAN undoubtly are.



2020-05-25 Mon 12:44:48 ct


NewTrendMag.org