NewTrendMag.org News # 1862
[ Click on NEWS for back issues ][ OUR BOOKS ][ Contact ][ Previous Issue ]

16 Ramadan 1441 A.H. - May 10 2020 Issue # 19, Newsletter #1862

---


Editorial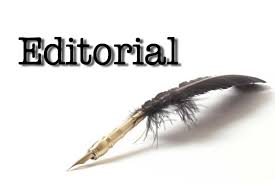 Why are America's Muslims so subservient to the Power Structure?
Analysis of the Role of one top "Leader."
Hamza Yusuf Claimed: Holocaust Denial Undermines Islam!
by Kaukab Siddique, Ph.D,

Readers of New Trend have seen our analysis of the new "Islam" the Bush administration fabricated and exported to the Muslim world. We have seen the activities of Ingrid Mattson and Hartford Seminary, the false witnessing by Siraj Wahhaj, the abuse of Zaid Shakir aimed at those who objected to the "cartoons" of Prophet Muhammad, pbuh, and the global coordination of Native Deen's travels by the State Department. Before that we looked at the machinations of Asra Nomani, Irshad Manji and Salman Rushdie.

However, in this entire process of fabrication of a new "Islam," Hamza Yusuf's "achievement" is unique. He has come out with the claim that the authenticity of the Qur'an and the "authenticity" of the Jewish "Holocaust" story are co-equal. If Muslims deny the "Holocaust," they will thereby be denying the Qur'an and Islam itself!

We should be thankful to Hamza Yusuf for coming out with his true face. He had concealed himself quite well among Muslims. He was presented at almost every annual convention of ISNA [the so-called Islamic Society of North America] as a celebrity. Hundreds of ISNA supporters listened to him spellbound when he spoke. He has that unique lure which immigrant Muslims cannot resist: He is a White convert to Islam who knows Arabic and who is presented as [and presents himself as] a scholar.

He may well have continued to mislead many Muslims for a long time. After all he has an Islamic institute of his own [known as Zaytuna] [funding not clear] in northern California. Alhamdulillah, his article on the Qur'an and Holocaust Denial brought out the facts of his ignorance of the Qur'an, the Hadith and the "Holocaust" story.

HAMZA YUSUF'S HOLOCAUST CLAIMS are as follows:

"HOLOCAUST DENIAL UNDERMINES ISLAM " Hamza Yusuf, Tikkun http://www.tikkun.org/magazine/tik0708/frontpage/denial
[The link has been deleted but orginal readers saw it.]
Holocaust survivors have "lived to tell of it."
"Nazis were brought to trial for it" and "convicted."
"Mass graves were found" and "gas chambers were discovered."
"The ovens exist."
"I have personally met many Holocaust survivors and their children."
"I have seen tattoos. I have also heard firsthand accounts of the horrific events."
Hamza Yusuf claims that holocaust denial is a form of lunacy which is tantamount to the idea that "Australia doesn't exist."

These claims are being made about the Second World War in which the White races not only hit each other as hard as they could but also carried out systematic propaganda against each other. The Russians and their West European and U.S. allies won. The Germans lost the war. Our task is to make sure we jettison wartime propaganda and arrive at the facts as far as they can be found. Much of wartime information remained classified till 50 years after the war. Research by David Irving has shown that the area bombing of German cities and the mass murder of German civilians by British and American air fleets was part of the Churchill doctrine.

YUSUF MAKES FALSE COMPARISONS with the Qur'an and the Hadith because he does not know two important facts:

The Qur'an was written down during the process of its revelation.

The Hadith was written down by Sahabah [such as Ali, r.a., Abu Huraira, r.a., Abdullah ibn Amru bin al-'As, r.a., and others as the Prophet, pbuh, spoke, though the Prophet, pbuh, took measures to ensure that his words would not be written with the Qur'an.

By contrast:

There is no documentary or WRITTEN evidence of the "Holocaust." As revisionist scholars have shown:

There is no order from Hitler to exterminate the Jewish people.

No gas chambers have been found.

No mass graves related to the alleged scope of the "holocaust" have been found. Minor grave sites have been found but such are available for every nation in a major war.

No ashes related to the burning of millions of bodies have been found.

TESTIMONY:

Again the comparison with the Qur'an and Hadith is absurd. The testimony of German war criminals was forced by the allies under horrendous conditions of torture, beatings and an atmosphere of hopelessness. For instance, Hoss, the commandant of Auschwitz, was starved, beaten and tortured almost to death. He was then ordered to write his "confessions" which were doctored and presented as evidence.

There is no testimony worth the name which could stand up in any court which had an element of impartiality in it. Hilberg, the main "historian" of the holocaust story admits in his extremely one sided The Destruction of the European Jews [1961] that ALL of the top German leaders brought to trial at Nuremburg insisted that they had not known of the mass murder of Jews. Goering insisted, in grueling prison conditions, that the allegations of mass murder were untrue.

Now how does this COMPARE WITH THE QUR'AN? Were the Qur'an and Hadith being written in response to the leaders of Islam being brought to trial? Hamza Yusuf has gone beyond all limits of decency in this matter.

SURVIVOR STORIES:

In his brilliant research work, Dissecting the Holocaust, Germar Rudolf has a chapter on the "growing critique of 'Truth' and 'Memory'" related to the stories told by survivors. There are no real eyewitness accounts of gassings or burnings. Instead there is hearsay, rumor and fear-motivation. The basic stories of the holocaust, says Rudolf, were started by a group of Communist inmates inside Auschwitz who later let it be known that

"The whole propaganda which started about Auschwitz abroad was initiated by us with the help of our Polish comrades." [Widerstand in Auschwitz by Bruno Baum, 1957, p. 97.]

Of course Jews were tormented and oppressed by Hitler, as were Germans hunted, oppressed and slaughtered by the friends of the Jews. No holocaust denier says that the Jews did not suffer under Hitler. The Jews first declared war on Germany. Only then did Germany declare war on them. Today, the German witnesses are not allowed to speak while the Jewish witnesses continue to hog the media and to repeat wartime fears and stories.

By contrast, the Qur'an and Hadith were recorded by people who wanted success in the Hereafter. They wrote and they memorized. They were not being used, nor were they fearful of anyone other than Allah.

CENSORSHIP speaks against the Holocaust story. Germar Rudolf was in prison, Ernst Zundel was in prison, David Irving spent months in prison, thousands of Germans are or have been in prison for bearing witness to the German side of the story.

By contrast, Muslims have studied and answered vicious attacks on the Qur'an and the Hadith in the most scholarly fashion. Only when it came to abuse of the Prophet, pbuh, by Salman Rushdie, and the insulting cartoons, did the Muslims 'lose their cool.'

Finally Hamza Yusuf complains that Muslims do not allow Anne Frank: The Diary of a Young Girl to be taught to Muslim students. Perhaps Yusuf does not know that this Diary's authenticity is seriously in doubt. By comparison, the writings of David Irving are not taught in American universities and not allowed into American bookstores and libraries. The recently published book FIRE [by an avowed anti-Nazi] which details the destruction of German cities, libraries, churches, schools, museums and gardens by the British and U.S. air forces has been strictly censored and kept out of book reviews by the U.S. media.

NOW A LITTLE ABOUT HAMZA YUSUF and ISLAM:

As noted above, he does not know that the Qur'an was written down DURING the process of revelation, not after the Prophet, pbuh, passed away. So there is absolutely no comparison with Jewish stories which have developed AFTER the war.

Hamza Yusuf's knowledge of Hadith too is negligible. He writes:

"One of the greatest achievements of the Islamic scholastic tradition is 'ilm ar-rijaal, the science of narrators. It is the study of reports of events in the life of the Prophet, especially of his sayings and deeds. Its formulators established a rigid set of criteria to validate the truth claims of those who asserted they saw or heard the Prophet do or say such-and-such."

Yusuf must be the first to make the baseless claim that 'ilm ar-rijal is "the study of events in the life of the Prophet." [pbuh] He has confused Hadith and the criticism of Hadith narrations. Plenty of evidence is available to show that Hadith were memorized and written down before the books about the narrators were written.

The books about the narrators became necessary owing to the efforts of "scholars" linked to the kings to fabricate Hadith. Yusuf confuses them with Hadith itself. In addition, Yusuf does not know that Islamic Law is based on Hadith which are Mashhur and not always on those which are Mutawatir.

Yusuf also claims that "Islamic jurisprudence is largely based upon solitary evidence." I would like to know how he got this idea. It could be that he read Imam Shafi'is defense of solitary narrations and thought that his entire school of thought was based on such.


---


PAKISTAN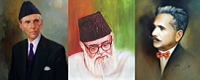 Jamaate Islami has Distributed Rs. 1.5 billion in relief goods.
by Qaiser Sharif

LAHORE, May 10: Deputy Chief of the Jamaat e Islami, Liaqat Baloch, has said that the federal government policy on corona virus had caused further confusion in the nation instead of forging unity in it. He was addressing the provincial and district heads of the JI besides members of JI political and parliamentary committee, from Mansoora.

Liaqat Baloch, who also heads the JI Standing Committee for political and parliamentary affairs, said that the federal government had not taken any effective step for corona control taking the provinces into confidence, The government, he said, was not aware of its responsibilities and was raising non issues only to gain time.

The government, he said, was running the EHSAS programme but instead of realizing the problems of the poor, the ruling party men were busy in favoring their own people. The government also did not have any idea of the recession , price hike and unemployment due to the corona.

JI Deputy chief said the government had not transferred the benefit of the fall in the POL price to the masses which was great injustice.

Liaqat Baloch said that the whole nation acknowledged the services of the JI and the Al-Khidmat Foundation for providing relief to the people during the virus. He added that the JI volunteers had already distributed relief goods and ration worth Rs. 1.5 billion among the deserving people


---


War News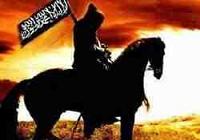 Mozambique

May 1 to May 10.
Islamic State has taken over the northern corner of this island country,

The 18% Muslim population felt badly treated for years and decided to join IS. In battles with security forces, IS has come out victorious.

The government is now looking for western support. There is a large gas reserve in the area. Russia wants to help the government. [BBC]


---


Afghanistan

May 8.
At Firoz Koh, Ghor province, a large crowd gathered to protest the unjust distribution of Ramadan food suppplies. The police fired at the protestors. Some among the crowd fired back. Two police and 4 civilians were killed and 9 civiians and 8 police were injured.
The Kabul regime has promised to do better next time.


---


Egypt
Reuters is reporting a battle between Islamic State fighters and Egyptian troops in northeast Sinai [via IS news agwncy Amaq].

Egypt admitted 15 casualties but does not allow journalists. [May3]

Coronavirus is surging in Egypt but bazara are packed with shoppers despite night time curfw.


---


Pakistan
May 8. Six Pakistani troops, including an officer, were killed when suspected "militants" hit their vehicle with an IED about 13 km from the border with Iran.


---


Kashmir
May 6 to May 8. Indian occupation forces killed a top leader of the Islamic resistance, Riyaz Naikoo. Large crowds came out to protest the killing and were forcibly dispersed by Indian forces which killed one civilian and injured 50.

India has occupied Kashmir with a very large occupation army. The population exprsses hatred of India almost very month but lacks the weaponry needed to expel the brutal occupation force.


---


Iraq
May 6-9.
Baghdad regime forces launched air and ground attacks in Anbar province near the Syrian border. Islamic State fighters were reported in the area but till now the regime forces have been able kill only ONE IS fighter.

British air force is again bombing Islamic State positions to help stabilize the Baghdad regime.


---


Libya
Last month, with help from Turkey, the Tripoli government beat back General Hiftar's forces.

Volunteers from Syria supporting Turkey helped to stop General Hiftar.

Today, May 9, Hiftar is trying to advance again and a barrage of rockets was fired at Tripoli airport which destroyed a civilian airliner and some airport facilities.

Two civilians were killed near the Italian embassy. A "private" Russian force is helping Hiftar along with UAE and the Assad regime in Syria. The Saudis have hired Sudanese to fight for Hiftar.


---


Syria

May 10. Assad regime's advanced to capture a village in northwestern Hama province, al-Ghab area.. A small mujahideen group known as Haras al-Deen [Defenders of the faith], hit back. In the bitter clash 22 of Assad's troops and 13 of the mujahideen were killed. The village remains in Islamic hands.

My 8-10. Assad's Iranian forces are shelling 6 villages in southern Idlib province which has created a tragic situation because people had come back to their homes owing to two months of cease fire.


---


News Within the U.S.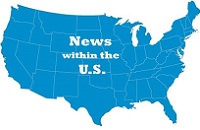 Murder of Black [Muslim] Jogger in Georgia. Awareness jogging in Maryland.
by Nadrat Siddique

The Howard County NAACP conducted a powerful action this evening to remember Ahmaud Arbery. The group ran 2.23 miles at 6:23 PM to remember Ahmaud on his birthday. The action paralleled another in Baltimore's Park Heights neighborhood at 2:23 PM. Ahmaud would have been 25 today, if he hadn't been murdered by two White men as he jogged in his Brunswick, GA neighborhood.
#IRunWithMaud


---


Discriminatory Policing & Failure to Control Covid 19.
By Sis. Aisha [Jamaat al-Muslimeen]

New York City - Ramadan Mubarak to everyone!
Well, it did not take long for reports of unjust police arrests to surface. There was the Philadelphia video of the Black man being dragged off of a bus for not wearing a mask, on April 10th. Now, in New York City, in spite of a majority of unmasked Whites fraternizing in Central Park, as well as other places, such as Queens, the majority of "Social Distancing" arrests have been people of African-descent.

In New York State, as well as other parts of the country, wearing a mask is now a requirement. However, after the Philadelphia bus incident, the transportation SEPTA system changed its mask wearing policy from a requirement to a strong urging. When I emailed the MTA about the mask wearing requirement I was told that it is now law and will be enforced. But, a recent MTA email stated that the MTA employees cannot forcefully bar unmasked people from using public transit. The email said that such enforcement is the job of the police, who will issue either a warning or a summons. Both the Queens and Brooklyn Prosecutors, Melinda Katz and Eric Gonzalez, respectively, have stated that they would not be prosecuting any "Social Distancing" arrests due to public outcry.

I was watching a snippet of the news where it stated that, as of May 8th, USA coronavirus cases numbered close to 1.3 million and over 76,000 deaths. These numbers are out of 320 million residents. I do not believe that these government shutdowns and distancing measures are effective. They are very tyrannical and have limited people's activity. Idle hands are the devil's workshop and it is this idleness that has led to anxiety, depression, and suicides.

These government shutdowns were done willingly without the backing of the government-backed health experts, such as Dr. Fauci (of NIH and NIAID), at first. Over 29 million Americans have the flu, which can also be deadly. But, not everyone is going to get the flu and not everyone who has it will die from it. Why does the government want us to view everyone as a coronavirus carrier?

When I look at the coronavirus numbers, and listen to or read reports, I see a very deliberate effort to scare people without much evidence to support these drastic shutdown measures.

The government wants to give us money but, where can we spend it? It is interesting that while other clothing manufacturers are closed down, on and offline, Amazon, the great behemoth, is still raking in the profits along with Target and Walmart. Is it necessary for these other stores to be closed? Were these closures based truly on them not being essential or are the stores that remain open do so because of strong lobbying?

How about medical practices? Many dentists, general physicians, even veterinarians have all closed. Aren't these practices essential? Patients are paying for these closures with their lives. There are reports of people dying from maladies that were once treatable because they have deteriorated so severely. So, what started out as kidney disease has become kidney failure.

Muslims need to please keep this in mind: ONLY Allah decides when we die and how. We cannot hide from Him. We cannot wait Him out. Allah is our ONLY Helper, Protector, and Guide. Doesn't it feel better to let go and let Allah handle these things instead of trying to wrangle control from Him like the kuffar believe they can do? Don't you feel relieved in knowing that you don't have to handle such weighty matters but just focus on what is you CAN control?

There is the Authentic Hadith (Tirmidhi) of the Bedouin man, who left his camel untied because he had put faith in Allah to prevent it from wandering off. Prophet Muhammad (saw) told him to tie his camel and then put faith in Allah. The lesson is in understanding the need to use the tools and resources Allah has provided to us to help ourselves and let Him handle the outcome, which ONLY he controls. With Allah there is hope (4:104), the Unbelievers don't have that, which leads them to try and control everything including people. Tying our camels does not involve us following kuffar leadership advice, which will take us away from the Straight Path.

Take measures to boost your immune system, shield yourself from all illnesses by practicing good hygiene, and pray.

(Source: Yahoo.com)



---


INDIA

Charged with anti-terror law, pregnant woman sent to jail.

Safoora Zargar, a research scholar from Jamia Millia Islamia (JMI) university, spent her first day of Ramadan in the high-security Tihar jail in the Indian capital, New Delhi.

The 27-year old, in the second trimester of her first pregnancy, was arrested on April 10 and subsequently charged under the stringent anti-terror law, the Unlawful Activities Prevention Act, 2019 (UAPA), by the Delhi police.

Zargar was associated with the Jamia Coordination Committee (JCC), which organised weeks of peaceful protests in the capital against a citizenship law passed last December.

Activists say the Citizen Amendment Act (CAA) discriminates against the country's 180 million Muslim minority and runs against the country's secular constitution.

Police accuse Zargar of being a key "conspirator" in the February violence that erupted in northeast Delhi after supporters of the Hindu nationalist government attacked peaceful sit-ins. At least 53 people were killed, mostly Muslims, in the worst violence in the capital since the 1984 anti-Sikh riots.

"She was the strongest women voice in the JCC but, she wasn't there to just be in the spotlight unlike some others", said Kausar Jan, an art student, who along with others had painted protest art on the walls of the university.

Speaking to Al Jazeera, one of Zargar's teachers described her as "outspoken and hard working". "I really hope that the judiciary will consider her academic record and her medical condition and release her soon," she said, requesting to remain anonymous.

A member of the JCC, who also wished to remain anonymous, said the arrests amid the coronavirus pandemic were to ensure that the anti-CAA movement died a slow death, even after the lockdown is lifted.

On February 10, Zargar had fainted after being caught in a scuffle between the police and students, and had to be hospitalised briefly.

"Since then, with her advancing pregnancy a concern, she had gradually restricted her physical movement. And after the outbreak of COVID-19 she had virtually stopped stepping out of the house except for essential work. She was mostly working from home," her husband, who requested his name not be used, told Al Jazeera.

The Tihar prison complex in New Delhi is one of India's most overcrowded prisons with nearly double the number of inmates than it can accommodate.

The COVID-19 outbreak has led to Indian courts ordering the release of those who have not been to trial but Zargar, charged with as many as 18 crimes including rioting, possession of arms, attempt to murder, incitement of violence, sedition, murder, and promoting enmity between different groups on grounds of religion, is not eligible for an early release.

"In fact, we had secured bail in the Jaffrabad case where she had been accused of leading women and children to protest and disrupt traffic," her lawyer, who also withheld his name, said.

But, before she could be released, police arrested her in another case. They refused to disclose what the exact charges were against her, or even the material which formed the basis for her arrest.

It was after the court ordered that charges and material be disclosed that the police invoked UAPA against Zargar.

"Incarcerating her despite her pregnancy on the basis of vague charges is a grave miscarriage of justice," her lawyer said.

Al Jazeera called Delhi Police PRO MS Randhawa, who referred to a statement issued by the police last week. On April 20, the police tweeted that all arrests in relation to the Delhi riots were in compliance with the law and based on scientific evidence, warning that "it will not be deterred by false propaganda and rumours...".

Concerns are being raised about limited access to justice during the coronavirus pandemic. Visits to prisons by lawyers and families have been banned.

After several days, the court allowed Zargar's lawyer to speak to her over the phone.

"I am aghast to learn that in the name of quarantine, Safoora [Zargar] is being kept in solitary confinement! Can you imagine the psychological toll this will take on her? She told me that she had made five applications to speak telephonically to her husband but was denied each time by citing COVID-19 protocols," the lawyer said. The lawyer is worried that Zargar is suffering from medical and dietary negligence.

"This case shows that diminished access to justice during the lockdown is being used to implicate and imprison student activists who led the peaceful anti-CAA protests," said Vrinda Grover, a Supreme Court advocate.

"Given her pregnant condition she is at high risk and having been sent to jail by a court order, the court is fully responsible that as an undertrial, her health is in no way harmed in judicial custody," Grover said. Zargar's family marked the first day of Ramadan with sadness and anxiety.

"It would have been a very joyful occasion given that we are expecting our first child. All we did was pray for her safety and quick release. In her condition she needs care, not jail," her husband told Al Jazeera.

source: alJazeera.com


---


Book Review





A rare book.
How do the Families of Islamic people Survive the ongoing Suffering and tragedies of their loved ones?
A Muslim Woman gives us the inside analysis in Story telling mode.
by Kaukab Siddique

Dawame Zindagi. Short stories by Jabeen Cheema. 583 pages. in Urdu. Published in February 2020, [Received via Prof. Mansur Khalid.] available from : manshurat@gmail.com

Islamic people are constantly under pressure to conform, to assimilate, even to surrender.

Across the Muslim world the news is about the suppression of people who are Islamic and their resistance despite overwhelming odds.

What keeps the struggle going? The faith and the invincibility comes from the women in the families which are suffering. We can't know how the Islamic people not only survive but win.

We don't know because the women are too busy keeping their families intact. Islam is winning because of these silent, often unknown, women.

The writer, Jabeen Cheema, has the extraordinary ability to tell a story which is realistic and detailed but factual. She has the ability to create the suspense which makes the reader ask: What happened next?

The struggle is sometimes at a mundane level which is very common in Muslim countries. Everyone claims to be a Muslim but their main objective in life is to accumulate the goods of a comfortablr life. The Islamic people's own families can crave for goods which can only be obtained through bribery, corruption and support for the people in power.

The struggle is international, stretching from Afghanistan through Kashmir to the Arabic speaking countries and beyond. How do Muslims sustain all this bombing, killing and humiliation and exclusion? It is owing to the
women.

The Islamic family has survived owing to these women who wear the hijab even when they are starving or their husbands and sons are being abused and humiliated in front of them.

Some of these women are middle class and well to do but turn to Islam and jihad when their souls wake up.

One of the most terrifying stories in this fictionalized account is that of a highly educated middle class girl in Kashmir who gives up her career and the future plans she had through higher education to join the Kashmiri people facing the brutal occupation by the Indian army.

This is often the dilemma of the Islamic people. They know they are on the side of Allah and His Prophet, pbuh, but they have no weapons. They are at the mercy of the barbarians from India.

No one comes to help them though each Muslim country has an army.

The most pathetic are the people of Kashmir who keep thinking: The Pakistani army will come..... when will it come? The Indians can rape the Kashmiri women but the Pakistani army still won't come.

My criticism of this novel is that it is too intense. It could be made more tolerable if each story were to be published as a separate booklet. It's a great first effort and should have the support of my readers.


---


Guidance by Sis. Yasmin.

Bismillahir Rahmanir Rahim'
***********************************************
As Salaamu 'Alaykum wa Rahmatullaahi wa Barakatuh.

The Prophet (Allah bless him and give him peace) said...
"Whoever forgets that he is fasting and eats or drinks, then he still completes his fast. It is only Allah who fed him and gave him drink."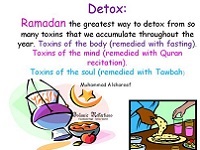 ~ My 'Salaams' to all ~
~Yasmin~



---


Hadith of the Week

Narrated by Abu Huraira, r.a.:

While the Prophet was saying something in a gathering, a Bedouin came and asked him, "When would the Hour (Doomsday) take place?" Allah's Apostle continued his talk, so some people said that Allah's Apostle had heard the question, but did not like what that Bedouin had asked. Some of them said that Alllah's Apostle had not heard it. When the Prophet finished his speech, he said, "Where is the questioner, who enquired about the Hour (Doomsday)?" The Bedouin said, "I am here, O Allah's Apostle ." Then the Prophet said, "When honesty is lost, then wait for the Hour (Doomsday)." The Bedouin said, "How will that be lost?" The Prophet said, "When the power or authority comes in the hands of unfit persons, then wait for the Hour (Doomsday.)"

Bukhari, Volume 1, Book 3, Number 56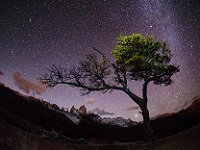 [With thanks to Sis. Kristi]



---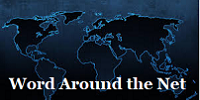 by Br. Nazeer, Texas
50 die in Yemen from mosquito-borne disease.
More than 3,000 infected in Aden alone.
AA.com.tr/en/middle-east/50-die-in-yemen-from-mosquito-borne-disease/1835300

Islamic State claims al-Qaeda started war in West Africa
LongWarJournal.org/archives/2020/05/analysis-islamic-state-claims-al-qaeda-started-a-war-in-west-africa.php

Taliban: We do not have missing US contractor
ArabNews.com/node/1672581/world

WHO orders staff to cease work in Yemen's Houthi-held areas
alJazeera.com/news/2020/05/orders-staff-cease-work-yemen-houthi-held-areas-200510173512730.html

Iran arrests 320 over 'provocative' COVID-19 posts
MiddleEastMonitor.com/20200510-iran-arrests-320-over-provocative-covid-19-posts

Libya's GNA launches counterattack after deadly rocket barrage
alJazeera.com/news/2020/05/libya-gna-launches-counterattack-deadly-rocket-barrage-200510164055025.html

Hating Arabs as a Common Ground: Why Israel's Coalition Government is Likely to Survive
PalestineChronicle.com/hating-arabs-as-a-common-ground-why-israels-coalition-government-is-likely-to-survive

Two Cases of Coronavirus at the White House
news.yahoo.com/two-white-house-coronavirus-cases-144557423.html

US grants Iraq a summer break from Iran electricity sanctions
al-Monitor.com/pulse/originals/2020/05/us-grant-iraq-waiver-iran-electricity-trump-pompeo-kadhimi.html

Iran says United States yet to respond about prisoner swap
MiddleEastMonitor.com/20200510-iran-says-united-states-yet-to-respond-about-prisoner-swap

Libya: Attacks give gov't 'no choice but to respond'
AA.com.tr/en/middle-east/libya-attacks-give-gov-t-no-choice-but-to-respond-/1835319

Political Prisoners :

AhmedAbdelSattar.org

FreeZiyadYaghi.info

FreeMasoudKhan.net

Civil Discord Show



---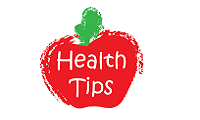 The Editor of New Trend received Black Seed Oil as a gift frfom Br. Ali & Sis. Ayesha in Virginia and researched its benefits and wanted to share what he found with the readers.

Black seed oil has been shown to have antioxidant properties. These can help relieve inflammation inside the body and on the skin. Herbs and supplements are not monitored by the FDA. Research and use reputable brands.

Black seed oil has shown promise in treating some of the most common health conditions, including high blood pressure and asthma. It also shows strong antifungal activity against Candida albicans — yeast that can overgrow in the body and lead to candidiasis. Examples of other black seed oil health benefits include:

* Reducing high blood pressure: Taking black cumin seed extract for two months has been shown to reduce high blood pressure in people whose blood pressure is mildly elevated.

* Reducing high cholesterol: Taking black seed oil has been shown to reduce high cholesterol. It's high in healthy fatty acids that can help you maintain healthier cholesterol levels. Examples of these fatty acids include linoleic acids and oleic acid. The levels of the oils can vary depending on where the black seeds are grown. People may also see results when consuming the crushed seeds.

* Improving rheumatoid arthritis symptoms: Taking oral black seed oil may help to reduce inflammatory rheumatoid arthritis symptoms.

* Decreasing asthma symptoms: The anti-inflammatory effects of black seed oil may extend to improving asthma symptoms. Its effect in reducing inflammation in the airways may also help with bronchitis symptoms.

* Reducing stomach upset: Eating black seeds or taking black seed oil is associated with relieving stomach pain and cramps. The oil can help to reduce gas, stomach bloating, and the incidence of ulcers as well.

Black seed oil is also thought to have anticancer properties. It may help fight against skin cancers when applied topically.

Portions of black seed oil known as thymoquinone and other seed potions were able to reduce the growth of tumors in lab rats. The oil also may help to reduce the tissue damaging effects of radiation that is used to kill cancer cells. But these results haven't been studied in humans. Black seed oil shouldn't be used as a substitute for conventional cancer treatments.

Thank you to Ali and Ayesha Randall from Virginia for the gift!



---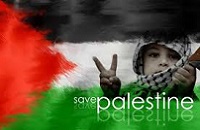 Embracing Life in Ramadan:
A Photographic Journey Through the Streets of Gaza

In Palestine, as is the case in the rest of the Muslim world, Ramadan is a time of charity, family, and community.

The besieged Gaza Strip, which has reeled under Israeli sanctions and successive wars for fourteen years, is also feeling the Ramadan spirit. Despite the many restrictions and the rampant poverty, solidarity in Gaza is at all times high.

In the exclusive Palestine Chronicle gallery below, Fawzi Mahmoud takes us through the streets of Gaza City and its adjacent refugee camps to spend a day with Palestinians as they celebrate Ramadan, spread love and humanity, and embrace life, as they always do.
picture gallery :
PalestineChronicle.com/embracing-life-in-ramadan-a-photographic-journey-through-the-streets-of-gaza



---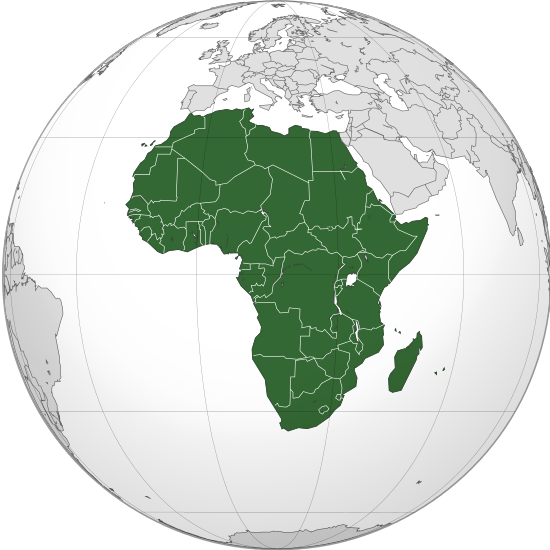 Senegal
May 8. Relief goods for the poor and the needy have arrived via Br. Abu Talib of Jamaat al-Muslimeen
We have three photos of the goods.
Br. Abu Talib can be contacted via New Trend.


---


Ethiopia
Two donations of $100 dollars each have reached Masjid Jamaat al-Muslimeen. They have been sent to 3 Jamaat contacts in Ethiopia.


---


Nigeria
Is This Virus Sincerely and Effectively Managed?
By Abdulkabir Oyemomi

This piece is definitely not about discrediting the efforts of all government's representatives in their dogged fight against novel Covid 19; neither is it aimed at echoing unctuous submissions of sycophants in and outside the steps of authority.

In the same token, this is not to open room of casting aspersions for uncongenial people who are only active and sharp at castigating the president and government at even matters that are nugatory; these numpty people create entirely different gamut of perspectives for this pandemic as well as every other matter that have to do with president Muhammadu Buhari and anything from his adminstration:

I saw a complete soppy elements in many unscrupulous critics of this government when the news of the death of Chief of Staff to the president (Abba Kyari) broke and how the man was literally mocked through gauche jubilations . What a people!

I therefore distance myself or anything from me from such people.

The purpose of this article is to dissect and asses the body known and referred to as Nigeria Centre for Disease Control (NCDC),the body at the center of the battlefield against the dreaded novel virus of Covid 19 as led by Dr Chikwe Ihekweazu.

In all honesty and fairness to NCDC, it has apparently been decisive and painstaking at containing the virus through a proactive contact tracing and other sundry measures around it. Dr. Ihekweazu has been losing sleep by jumping from pillar to post to ensure things are in order. For instance, he visits minimum of two cities in a day to personally supervise things in the cities of this country. But it appears to many Nigerians lately that the body takes delight in brandishing hyped and scary figures to justify humongous amount of money going into this exercise as it suddenly becomes a rocket science to create a way of verifying their data. We equally demand explanation as to why every other disease has disappeared and only Covid 19 is responsible for every death.

Also, the body needs to establish without iota of doubt that it is sincerely desirous of finding lasting solution to this virus . I was particularly shocked to hear the DG of NCDC say that he was reading about Madagascar's solution on social media just like any other Nigerian. This plainly shows to me that no African country can be referenced in the face of procuring solution to this or any other medical issue. He needs to tell us if he would say the same had that come from Europe or America!

Whereas many of us believe strongly that this virus can be decisively thrashed out courtesy of local herbs and prophetic medicines, NCDC's body language and invariably body language of Muhammadu Buhari led administration apparently show they need the nod of obfuscating World Health Organization (WHO) before allowing same.

A leadership that leaves nothing to chances would work strenuously to have locally produced Test Kits at this period of uncertainty. It is clearly not healthy for any African government to place completely reliance on imported medical materials when they can challenge indigenous experts to take charge . Instead, some leaders in the business of lawmaking would be wasting energies on bill that serves no good purpose for now other than tacitly give credence to the obnoxious propositions of foreign business moguls against Africa.

The writers therefore urges all concerned to be true Nigerians and do away with parochialism by allowing all hands to be on deck.



2020-05-11 Mon 13:11:35 ct


NewTrendMag.org