NewTrendMag.org News # 1861
[ Click on NEWS for back issues ][ OUR BOOKS ][ Contact ][ Previous Issue ]

9 Ramadan 1441 A.H. - May 3 2020 Issue # 18, Newsletter #1861

---


Editorial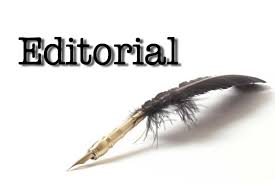 Is any kind of slavery permitted in
Islam, primitve or modern?
by Kaukab Siddique, PhD

Sura al-Balad: The Islamic Message on Slavery, Kingship, Dictatorship, Military Rule, Male Chauvinism, Zionism, Mass Culture are all forms of Modern Day Slavery.

"And what will let you know the path that is steep? It is to free the slave or to feed in the day of hunger....." [The Qur'an 90: 13-14]

"....one who believes, .... who gives his wealth .....to free the captives." [The Qur'an 2:177]

"There are three kinds of people whose prayers Allah does not accept: One who leads prayers though people do not like him, and one who prays when the time for prayers is almost running out, and one who enslaves a free person." [Hadith of Muhammad, pbuh, in Sunan of Abu Dawood, kitabus salat.]

Chapter 90, sura Balad, is one of the earliest chapters revealed in the Qur'an. It indicates that the Islamic program and objective was clear right from the beginning.

We believe in the one God, Allah, and all His messengers culminating in Muhammad, pbuh. We pray, fast, give zakat but we forget the program the Qur'an brought right from the beginning. We have the means but we ignore the purpose.

Islam came to end all forms of slavery. Chapter 90 signals, when it seemed impossible, the final victory of the Prophet, pbuh, and his return to Makka in triumph many years later. It warns the wealthy arrogant ones.

Its central point is the comparison of Islam to an uphill, steep, path. It is a religion of struggle, no easy way.

The central aspect of this message is "to free the slave" and to feed those down in the dust. Muslims in America can understand slavery better than anyone else because this country was built on the enslavement of people kidnaped from Africa.

The world today does not have that classical form of physical slavery but it has many other forms of slavery.

Not only was slavery condemned by Islam right from the beginning, but when the Islamic state emerged in Madinah, one of the causes for which Muslims were obliged to spend their wealth was to free captives.

Many Muslims think slavery was permitted in Islam but was mitigated and reformed. They are led astray owing to two facts:

Slavery in all spheres of life pre-existed the advent of Muhammad, pbuh. It was this pr-existing slavery which was gradually reformed out of Muslim society through various acts of piety and repentance. Zaid, r.a., for instance became part of the Prophet's family.
Captives. Prisoners of war. These were kept with Muslim families. If they accepted Islam, they became part of the Muslim community through marriage.

We never treated prisoners of war as America has done at Guantanamo Bay. Tying them hand to foot, desecrating the Qur'an in front of them when they were helpless. It marks the savagery of this nation.

When we become "abd Allah" or "abd ar-Rahman," slaves of Allah, we are freed from all forms of human slavery.

There is conflict in the Muslim world owing to modern day forms of slavery:


Kingship.


Tyranny through dictatorship.


Zionism which has turned an entire country into a concentration camp, calling Palestine "Israel."


Imperialism: The occupation of Muslim countries by powerful armies from the West and India.


The exploitation and enslavement of women through objectification and random sex in the West.


There is no law in some American states against human trafficking. Only when these enslaved women become prostitutes can they be arrested.

The biggest outburst of human trafficking took place near the largest "super bowl" a couple of years back.

Under Obamacare [health plan] girls as young as 13 could get "protection" to carry out random sex acts without their parent's permission.

Only Islam can save America. We must be united and compassionate towards each other.

Muslims are constantly bickering with each other over matters of fiqh, If they were to pay attention to the enemies of Islam among the Zionist Jews, the imperialists, the racists [Fox TV], the racist Brahmin type Hindus, they would have no time to fight each other.

Islamic schools agree with each other in all fundamentals: Hanafi, or Hanbali, or Shafaii, or Maliki or Jafari or Ahle Hadith, that is Tawheed, Risalat, Akhirat, Qur'an, qibla, hadith. The quarrels come from fiqh, the minute details of jurisprudence.

We must be creative in da'wah. A thoughtful friend of mine living in England used to say: Write the number 90 on the back of the hands of our children. Tell them it is sura 90, FREE the SLAVE. Or write 90:13 which is the sura and the verse.

Narrated by Abu Huraira, r.a.: The Prophet said:
"Allah said, 'I will be an opponent to three types of people on the Day of Resurrection: One who makes a covenant in My Name, but proves treacherous; One who sells a free person and eats his price; and One who employs a laborer and takes full work from him but does not pay him for his labor."
Bukhari, Volume 3, Book 36, #470

The Prophet, pbuh, has taught many ways to save ourselves from, but of these the one way which is the most sure way of avoiding the fire of hell is to FREE SLAVES.

"One who frees a Muslim man, each bone of his body will be freed for each bone of the slave, from the fire of hell, and one who frees two Muslim women from slavery, his body parts and bones will be freed from the fire of hell for their bones and body parts." [Hadith of Prophet Muhammad, pbuh, in Sunan of Ibn Maja, narrated by Kaab bin Murra, r.a., chapter on slavery.]

Narrated Amr bin Al-Harith:

(The brother of the wife of Allah's messenger. Juwaira bint Al-Harith) When Allah's Apostle died, he did not leave any Dirham or Dinar , a slave male or a slave woman or anything else except his white mule, his arms and a piece of land which he had given in charity .
(Sahih Bukhari, Book #51, Hadith #2)

Slavery is rejected not only in the Quran and the authentic hadith but also in the Sunnah of the Prophet, pbuh. Islam is the only religion which specifically rejects slavery.


---


Jamaat al-Muslimeen





New Experience: Shoora in Ramadan by Video Conference.
Distinguished Presentations by Imam Badi Ali, Br. Shoaib, Br. Salahuddin, Sis. Khadija & Sis. Aisha.
Practical work by Br. Abu Talib.

On May 2, the national Shoora committee met via Zoom. For some newcomers it was an unusual experiment. Sis. Kristi and Br. Kaukab Siddique had set up the zoom arrangement very clearly and repeated the instructions several times.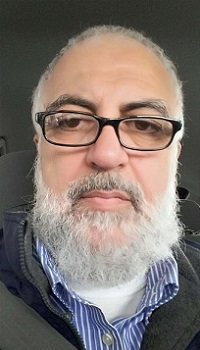 Imam Badi Ali from North Carolina (pic to right) spoke with scholarly references to Islamic teachings on infections and disease . It was a well rounded presentation which indicated that Qura'n and hadith have covered every aspect of prevention as well as treatment and cure. He brought out Hadith references whiich indicate that Islam taught 1400 years back many of the instructions being given by physicians and scientists today.

Br. Shoaib from England taught about how to deal with non-Muslims. Muslims, he said, usually focus on the victories and successes of the Prophet, pbuh, but they ignore his suffering and his response to tragedy and mistreatment. Br. Shoaib paid tribute to Br. Islamul Haq, a legendary Islamic teacher who passed away a couple of years back. His attitude was for the need for focus on the poorest and ignored sections of society.

Br. Salahuddin, from Colorado, reminded the Shoora about the genesis of Jamaat al-Muslimeen. Our emphasis, he said, has always been on the authenticity of Islam, the Qur'an and Sunnah. We are for the rights of the oppressed Ummah of Islam. We oppose the invasion and occupation of Muslim countries. He pointed out that we oppose cooperation with oppressors. We oppose racism, Zionism and Communism. We have always been the first to stand up for the rights of political prisoners and
women, he concluded.

Sis. Khadija spoke of the sacredness of the family home. She explained the key role of the wife in bringing up the future generations of Muslims. Children need the nurturing love of the mother. The home should be a place of cleanliness and comfort. Islam requires women to prepare

Muslims for Paradise. Sis. Khadija emphaized the teaching of the Prophet, pbuh, about the wife and the mother and the trust and honesty children need.

Sis. Aisha described the ongoing conditions of New York. This is America's key city and it is in turmoil, confusion and fear. She described the role of the mosques and how they are interpreting the regulations being issued by the government. Many kinds of corruption have created a situation of vulnerability in New York. Churches have closed down though some are trying to be drive by food suppliers. America's racial divides have made it difficult to deal with the coronavirus. African Americans are suffering more than others owing to extended periods of being left out of the mainstream.




Br. Abu Talib, New York (picture seen on right) urged the shoora to support the orphans and children in Gambia and Senegal.

Comments on a great variety of issues related to Baltimore were made by Sis. Ashira, Br. Kalem, Sis. Shakoora and on political prisoners by Sis. Ayesha [from Virginia].

Br. Kaukab empasized the centrality of the Shoora committee because activists are very few in number and without coordination and planning they cannot succeed in creating an Islamic response in America.

America's Muslims are in a situation of control and manipulation by pro-establishment groups.

Imam Badi suggested the creation of a fund to distribute zakat and sadaqat,

The shoora meeting ended with a d'ua by Imam Badi Ali.



---
Resolutions supported by the Shoora committee based on the entire history of Jamaat al-Muslimeen.
We urge Muslims and all conscientious people to focus on the liberation of Palestine because the occupation of Palestine is connected to the manipulation and control of America by the Zionists.


The crimes against humanity in the devastation of Syria and Iraq need the attention of the Muslim ummah.


The racist-bigoted attacks on Muslims and Dalits in India need to be protested and oppoxsed as they have reached massive proportions.


India's genocide against Kashmir should not become permanent. We support the people of Kashmir and demand rhe withdrawal of the Indian military.


Muslim political prisoners in America need our urgent support. Among them are Imam Jamil and Aafia Siddiqui.


We call on Muslims to speak out against pornography, human trafficking and drug dealers.


China should be opposed for its terrible pppression of Muslims. Muslims should speak up on this issue. Chinese infiltration into Muslim countries should be opposed.
---


PAKISTAN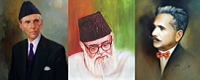 JI on Imran Khan
by Qaisar Sharif

LAHORE, May 03; Ameer, Jamaat e Islami, Pakistan, Senator Sirajul Haq has said that the federal government was claiming that billions of rupees have been distributed under the Ehsas programme, but the ground situation was quite different.

Talking to different delegation at Mansoora, he said that even the labourers of the federal capital had not received any funds so far. He said that the poor people were chasing government party workers and leaders for help but in vain.

Before setting up the Tiger Force, the Prime Minister should have kept in mind how the people would chase a tiger, he remarked.

Sirajul Haq said that in the tug of war between the centre and the Sindh government, only the people were the losers. He said that the statements from both sides clearly indicate that the agenda was to realize their own goal and not the service of the people.

He asked if there was any different between the lock down in Karachi and Islamabad. He said the federal government had so far not clarified its actual intention. He said that Prime Minister was saying that lock down was not the solution while lock down was continuing in all the four provinces. He asked if the elite was more powerful than the government and had forced the government to lock down.

Meanwhile, in a his message on the World Press freedom day, the JI Chief paid rich tributes to the journalists who had offered their lives for the freedom of the pres. He said that every political party made tall claims of freedom of the press but on coming into power, its first step was to curb this freedom. However, he said that the JI would always stand for the freedom of the press and the rights of the media.


---


Qadyanis LAHORE, May 3.

The Milli Yakjehti Council (MYC) a conglomeration of about a dozen religious parties and organizations, has categorically declared that the Qadyanis' nomination at any forum was not acceptable until and unless they accepted each and every article of the constitution.

The MYC leadership which met on Sunday with its president Dr Sahibzada Abul Khair Muhammad Zubair in the chair, through a unanimous declaration, warned that if the Qadyansi were given any representation or any rights as a minority without their total submission to the constitution, the people would rise against such a decision. It said that the MYC leadership was fully aware of the Qadyanis links with the outside forces hostile to the country.

The meeting set up a six member committee headed by Maulana Allah Wasaya, to chalk out the future line of action on the issue.

The meeting noted that despite the 20 point agreement between the government and the Ulema regarding the prayers at mosques due to the corona virus, the administration's attitude at some places had been uncalled for, especially the Sindh government had been unnecessarily harsh.

While condemning the steps being taken by India to change the demography in Kashmir by issuing domiciles to non resident Hindus, the meeting impressed upon the Pakistan government to take up the matter at the world level.


---


War News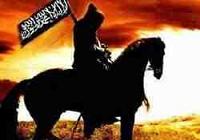 Pakistan

On May 2,Arif Wazir, a leader of the secularist Pashtun movement, died in an Islamabad hospital. He was shot by unknown gunmen outside his home in Wana, South Waziristan on May 1. The government flew him to Islamabad for treatment but to no avail. [Dawn daily] ["militants" are suspected. They have previously clashed with this group. Militants is the regime's term for mujahideen who were forced out of the area after a big military offensive but are trying to make a come back.]

Clashes during April in Waziristan.
During April 10 Pakistani troops were killed and 8 wounded according to a Pakistani think tank. Eight "militants" were also killed. [Dawn]

Baluchistan. April 30, The body of a journalist, Sajid Hussain, was found floating in a river in Sweden, He used to write against military atrocities in Baluchistan and had taken refuge in Sweden. Was Pakistani intelligence behind his death? There is no evidence. Sweden is investigating,


---


Iraq May 2.
Heavily armed Hashd al-Shaabi were struck by Islamic State raiders in rural areas, Mikisheifa and Balad, of Salahuddin province. Early reports indicate 10 of this regime force were killed and scores injured. Air attacks were launched to force the islamic fighters to withdraw.

In a separate attack the same day on Sunni tribals supporting the regime, IS surprise attack in the Dijlah area killed 11 of the armed tribal militia.


---


Afghanistan
Taliban lauds Mullah Omar for defending Osama bin Laden after 9/11:
LongWarJournal.org/archives/2020/04/taliban-lauds-mullah-omar-for-defending-osama-bin-laden-after-9-11.php
read story in the US Long War Journal


---


Syria
Assad's tycoon cousin pleads for help on Facebook after regime seizes assets, in sign of growing rift.

An apparent spat in the once tight-knit family of the Syrian president, Bashar al-Assad, deepened overnight on Thursday when his tycoon cousin Rami Makhlouf made a direct appeal for help on Facebook over an order to seize his assets and impose fines.

Mr Makhlouf, who is Mr Assad's maternal cousin and one of the wealthiest men in Syria, published a video on the social media platform to defend his businesses against accusations of tax evasion, breaking the usual silence of the president's closest circles.

In December, Syrian officials took the extraordinary step of seizing Mr Makhlouf's assets and charging him millions of dollars in fines after he was accused of importing smuggled goods into the country. Many believed that the probe was part of a move to force Syria's richest to give back wealth in order to save the country from bankruptcy amid mounting pressure from long-term ally Russia.

Before the civil war that began in 2011, he was believed to control more than half of the country's economy. Mr Makhlouf's sons, Mohammad and Ali, have gained notoriety for documenting their extravagant lifestyles - including expensive cars, luxury-resort holidays and water sports - on their popular Instagram accounts.

However, Mr Makhlouf appears to have taken the unusual measure of speaking out publicly by posting his woes on his Facebook page.

Source: Independent.co.uk/news/world/middle-east/assad-cousin-rami-makhlouf-facebook-video-syria-a9493996.html


---


CHINA




This Ramadan, Muslims should spare a thought for Uighurs in Xinjiang.

Detained in camps and stripped of their religious rights, Uighur Muslims in China need the world's help.

As Muslims worldwide observe an unprecedented Ramadan this year due to the coronavirus pandemic, Uighur Muslims are bracing for yet another year of being locked up.

An estimated 1.5 million Uighur Muslims are being forcibly detained in internment camps in Xinjiang, northwestern China - and yet, world leaders remain silent. The Chinese government has stripped Uighurs of their right to practise their religion, forcing them to denounce their faith and embrace the Communist Party.

Mosques have been closed and surrounded by razor wire and strict surveillance, with fasting or praying during Ramadan strictly prohibited.

Uighurs, who display any signs of being identifiably Muslim, such as wearing a headscarf, donning a beard or reading the Quran, could be locked up in what China dubs "re-education camps". The Communist Party claims these camps were put in place to counter "Islamist extremism", but this could not be further from the truth.

As a British Muslim confined to my home, away from family and community and unable to go to the mosque during Ramadan, circumstances are difficult. Yet, the experience of Ramadan in a coronavirus-driven lockdown is nothing compared to what Uighur Muslims have been facing throughout their time in persecution.

Uighur Muslims have no religious freedoms, not even the right to pray or the ability to display their true Muslim identity. They cannot fast, pray or read the Quran. In many cases, they do not even know where their loved ones are or whether they are safe.

Heartbreakingly, Uighur Muslims have been waiting for three years for Muslim nations and leaders around the world to speak up and call for an end to their religious persecution. Yet, instead of supporting their fellow Muslims, many countries in the Middle East have legitimised China's stance, failing to address the clear human rights violations against their Muslim brothers and sisters.

A number of Arab states, including Saudi Arabia and the UAE, shamefully backed a letter to the UN Human Rights Council supporting China in its detention of Uighur Muslims. In a rare development, Arab governments throughout the region united in supporting this policy, despite their individual differences.

The plight of Uighur Muslims is now well documented around the world, with in-depth evidence leaked in the form of the China Cables, which revealed China's deliberate campaign to oppress Muslims. Surely, Muslim-majority nations are not naive to the extent of Islamophobia in China?

During the holy month of Ramadan, it is up to Muslims around the world to spare a thought for the Uighurs facing persecution. The coronavirus pandemic has shown that what happens to one person can affect us all. Ramadan is a time for reflection and helping those in need.

Many Muslims, including myself, might feel powerless to do anything for Uighur Muslims, because those who can create change are not doing so. Leaders who remain silent are allowing injustice to prevail, undermining freedom of religion and contributing to the spread of Islamophobia worldwide.

This Ramadan, leaders of Muslim-majority countries need to reconnect with their religious values and demand that China stop oppressing Uighurs. If they do not, the Chinese Communist Party will continue cracking down until Muslim history and identity in the country is wiped out.

Full story: Tasnim Nazeer
MiddleEastEye.net/opinion/ramadan-muslim-states-must-unite-aid-persecuted-uighurs


---


Guidance

Question: Can a Muslim donate blood during Ramadam?
Answer By Dr Zakir Naik

YouTube.com/watch?v=mXzXwcPUAZ4

When a person donates blood, its some what like cupping. You know cupping means removing blood from the body to the surface either by sucking or by cupping, it is somewhat similar. As far as this is concerned there is difference of opinion among the scholars. Can you donate blood or is cupping allowed while fasting or can a person cup?

There is a Hadith which is mentioned in Sunan Abu Dawud Vol. no. 2 in the Book of Fasting, Hadith no. 2364 Where our beloved Prophet Muhammad (saws) said "Anyone who cups and gets cupped, they break their fast." Means a person who cups and a person who gets cupped, breaks the fast. But there is also another Hadith in Sahih Bukhari Vol. no. 3 in the Book of Fasting Hadith no. 1938 where it's mentioned that Muhammad (saws) was cupped while fasting. Now because of these 2 Hadiths there are difference of opinion in the scholars.

There is one group of scholar who says that because Muhammad (saws) gave a commandment that the person who gets cupped and the person who cups, he breaks the fast, cupping is prohibited. Blood donation is prohibited while the other Hadith is an action.

The first Hadith is a commandment so when a commandment and action if it clashes, the commandment has got more value. So based on this there is a group of scholars who say that blood donation is Haraam.

Amongst these scholars we have Imam Ahmed Ibn Humbal, we have Shaikh bin Baz who says that cupping and blood donation is Haraam, we have the great scholar Shaikh Uthaimeen who says its Haraam, Shaikh Saleh Fauzan and Shaikh Jibreen all of these scholars say cupping is haraam. And Shaikh Jibreen says that if a person donates blood, it's like cupping therefore its haraam but if he does it to save somebody's life it is permissible but yet it breaks the fast and he has to make up for that fast later on. Now there is another group of scholars where Shaikh Nasiruddin Al Albani, he says that the earlier Hadith of Abu Dawud, it has been abrogated by the Hadith of Sahih Bukhari. Therefore cupping is allowed and donating blood is allowed. So second group of scholars who say donating blood is allowed and cupping is allowed while fasting and does not break the fast.. We have Shaikh Nassiruddin Albani, we have amongst the Sahabas Anas bin Malik, may Allah be pleased with him, we have Hazrat Ayesha, may Allah be pleased with her, we have Imam Malik, we have Imam Shafi so there is another group of scholars who say that blood donating does not break the fast.So based on this there are some scholars who say its Makhrooh, some scholars say that if there is such a large difference of opinion so if it has to be done, avoid it and do it after sunset. So we have a difference of opinion as far as blood donation is concerned.But as far as the other things are concerned for example if there is just small bleeding due to any injury, that does not break the fast, there is no difference of opinion in this. Or if you take blood only for testing a few ml. of blood is removed from the body for testing, this does not break the fast. Or an injury or a cut blood comes out that does not break the fast or if it's a nose bleed or bleeding of nose that doesn't break the fast. Or if it's a minor surgery where little blood flows out, it doesn't break the fast.

If excessive blood flows out in a blood surgery which is equal to blood donation than it breaks the fast. So as far as the second part is concerned about blood taking out for testing, nose bleed or minor bleeding, there is no difference of opinion all of them agree that this does not break the fast.

- with thanks to Sis.Yasmin



---


Hadith of the Week

Narrated by Busr bin Said, r.a.:

That Zaid bin Khalid sent him to Abi Juhaim to ask him what he had heard from Allah's Apostle about a person passing in front of another person who was praying. Abu Juhaim replied, "Allah's Apostle said, 'If the person who passes in front of another person in prayer knew the magnitude of his sin he would prefer to wait for 40 (days, months or years) rather than to pass in front of him." Abu An-Nadr said, "I do not remember exactly whether he said 40 days, months or years."

Bukhari Volume 1, Book 9, Number 489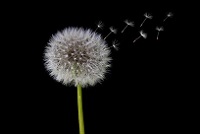 [With thanks to Sis. Kristi]



---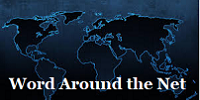 by Br. Nazeer, Texas
On World Press Freedom Day, 12 Palestinian Journalists are in Israeli Detention
PalestineChronicle.com/on-world-press-freedom-day-12-palestinian-journalists-are-in-israeli-detention

Kashmir: 5 security forces and 2 rebels killed in a gun battle
alJazeera.com/news/2020/05/kashmir-5-security-forces-2-rebels-killed-gun-battle-200503132100911.html

The Lonely Imam of Al-Omari Mosque: Gaza's Symbol of Spirituality without Worshippers
PalestineChronicle.com/the-lonely-imam-of-al-omari-mosque-gazas-symbol-of-spirituality-without-worshippers

Two sets of explosions rock Syria amid claims of Israeli involvement.
al-Monitor.com/pulse/originals/2020/05/syria-explosions-possible-israeli-involvement.ac.html

Venezuela says eight killed in foiled 'invasion by sea'
alJazeera.com/news/2020/05/venezuela-killed-foiled-invasion-sea-200503162349161.html

ICC Prosecutor Delivers a Blow to Israel's Lobbying Efforts, Declares Jurisdiction over State of Palestine
PalestineChronicle.com/iccdeliversa-blow-to-israels-lobbying-efforts-declares-jurisdiction-over-state-of-palestine

Turkey 'will run out of dollars by July', economists warn
ArabNews.com/node/1668811/middle-east

Yemen: Government and Saudi-backed forces begin takeover of Socotra
MiddleEastMonitor.com/20200503-yemen-government-and-saudi-backed-forces-begin-takeover-of-socotra

Trump threatened to withdraw US forces from Saudi Arabia over oil crisis
MiddleEastMonitor.com/20200501-trump-threatened-to-withdraw-us-forces-from-saudi-arabia-even-before-oil-crisis



---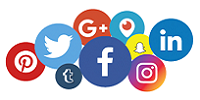 On Facebook
We broke our own record
New Trend
of April 26 reached
206,520 people,
including

Pakistanis 50,000
Bangladeshis 50,000.
India 40,000
= 140,000

Major articles included

Ibn Taymiyyah by Dr. Siddique,

Sufi network uncovered,

Imran regime's incompetence, by JI,

controlled media by Sis. Aisha,

WHO & Testing by Dr. Javed Jamil,

Why is Ramadan special? by Sis. Yasmin,

Messages from Br. Abu Talib on Gambia

and much else.
---

Also see our website stats below.
Our website contains current and past issues back to 2000-03-26 Sun .



---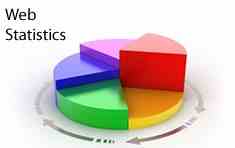 On our web site
NewTrendMag.org
for April we had 21741 Unique Visitors .
Also our web site has links to the Qur'an [ quran.htm ] , Bukhari [ bukhari.htm ] , boycott [ boycott.htm ] , political prisoners [ pictures.htm ] and much else [ webmaster.htm ] .
Thank you Br. Rich.


Political Prisoners :

AhmedAbdelSattar.org

FreeZiyadYaghi.info

FreeMasoudKhan.net

Civil Discord Show


---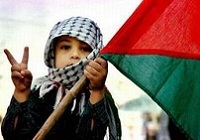 Israeli Drone Crashes in Gaza, Military Blames Technical Error.
Media outlets in Gaza say members of Hamas retrieve crashed drone.

A military drone crashed in the Gaza Strip following a technical error on Monday.

The Skylark drone crashed during operations above the southern Gaza Strip, and an initial probe showed a technical problem was responsible, the military said. There was no concern over potentially sensitive information being leaked, it added.

Earlier, media outlets in Gaza said an Israeli drone had crashed east of the city of Dir al-Balah. According to the reports, the crashed drone was seized by members of Hamas. Along with this, a high level of Israeli military vehicle traffic was also reported along the Gaza border.



---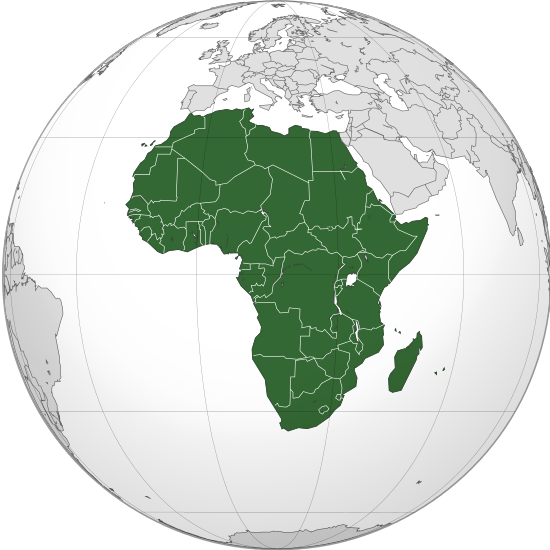 *MURIC COMMENDS OONI FOR COVID-19 FUMIGATOR*

by Kabir Oyemomi

The Ooni of Ife, Oba Adeyeye Eniitan Ogunwusi, yesterday Thursday, 30th April, 2020 donated two locally-fabricated fumigators and drones to the Ondo State government as part of his contributions to the fight against COVID-19 in Nigeria.

Meanwhile an Islamic human rights organization, the Muslim Rights Concern (MURIC), has commended the traditional ruler for the initiative. The group spoke through its director, Professor Ishaq Akintola, who circulated a press statement to pressmen on Friday, 1st May, 2020.

He said, "Oba Adeyeye Ogunwusi's initiative is highly impressive. It should be commended by all Nigerians regardless of tribe. He is a shining example of a proactive monarch who should be emulated by other traditional rulers in the country. He has broken the myth of the redundancy of the traditional institution not only in Nigeria but in Africa as a whole.

"The traditional ruler of Ile-Ife has also given a practical example of how traditional rulers can join hands with the government in providing solutions to problems arising in our society. In particular, he has shown vividly how Nigerians and, indeed Africans, can look inwards for remedies to tackle their problems instead of waiting for Europe and America for panacea that may never come. MURIC is very proud of Oba Ogunwusi.

"We note with interest that the gift of motorized fumigators is not limited to Ondo State alone. Oba Ogunwusi had earlier presented the same motorised fumigator and drones to other states in the region. This implies that Ogunwusi has expended humongous amount of money probably running into billions of naira.

"It is probably the first time a traditional ruler is embarking on wide range philanthropy of this kind. Oba Ogunwusi comes across as a humanist of no small measure and a patriot of great treasure. It should be noted that the monarch single-handedly enthroned peace and stability between the ancient city of Ile-Ife and its next door neighbor, Modakeke, thereby bringing to a halt a conflict that had consumed hundreds of lives while properties worth billions of naira had been destroyed. He attained this feat within months of his installation. This places the traditional ruler on the pedestal of peace-makers and lovers of progress.

"Oba Adeyeye Ogunwusi has interrogated the status quo. His clear message is that we must not leave the fate of Africans in the hands of the West. The colonial master will never teach us what will benefit us. They are mainly interested in promoting their country's national interest. They will continue to condition our minds towards dependency and docility. This is why we must agree that Oba Ogunwusi is a trail blazer. His initiative is a challenge to both Nigerian and African scientists.

"We call on the Federal Government (FG) and the governments of Lagos, Osun, Oyo, Ogun, Ondo and Ekiti to seek more ways of tapping from the rich mind of Oba Ogunwusi. We enjoin the people of Ile-Ife to continue to cooperate with their amiable, peace-loving and progress-inclined king."

Professor Ishaq Akintola,
Director,
Muslim Rights Concern (MURIC)



---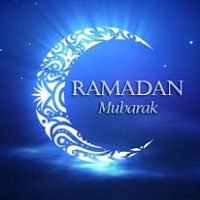 2020-05-04 Mon 12:49:08 ct

NewTrendMag.org