NewTrendMag.org News # 1849
[ Click on NEWS for back issues ][ OUR BOOKS ][ Contact ][ Previous Issue ]

14 jamada al-awwal 1441 A.H. - February 9 2020 Issue # 6, Newsletter #1849

---


Hadith of the Week

Narrated by Anas bin Malik, r.a.:

Allah's Messenger (ﷺ) said, "There is none amongst the Muslims who plants a tree or sows seeds, and then a bird, or a person or an animal eats from it, but is regarded as a charitable gift for him."

Sahih al-Bukhari 2320
Book 41, Hadith 1
Vol. 3, Book 39, Hadith 513
bukhari39.htm#513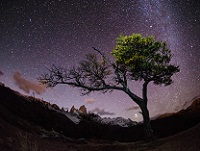 [With thanks to Sis. Kristi]



---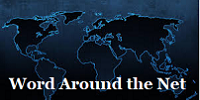 by Br. Nazeer, Texas

Former US drone operator recalls dropping a missile on Afghanistan children and says military is 'worse than the Nazis'
Independent.co.uk/news/world/americas/us-military-drone-nazis-brandon-bryant-a9324011.html

Israeli Soldiers Arrest Palestinian Man for Defending His Wife
PalestineChronicle.com/israeli-soldiers-arrest-palestinian-man-for-defending-his-wife

Ambassador Yamamoto Squanders $1B US Tax-Payer Money Down Somalia Gullet
MENAFN.com/1099676813/Ambassador-Yamamoto-Squanders-1B-US-Tax-Payer-Money-Down-Somalia-Gullet

Sudan asks UN to deploy peacekeeping mission
MiddleEastMonitor.com/20200209-sudan-asks-un-to-deploy-peacekeeping-mission

Israel blocks Palestinian agricultural exports via Jordan
alJazeera.com/news/2020/02/israel-blocks-palestinian-agricultural-exports-jordan-200209104227779.html

Pope calls for respect of humanitarian law in Syria's Idlib
MiddleEastMonitor.com/20200209-pope-calls-for-respect-of-humanitarian-law-in-syrias-idlib-amid-escalation

Idlib IDPs: 'The situation is so bad, it is like Judgement Day'
alJazeera.com/news/2020/02/idlib-idps-situation-bad-judgement-day-200209185803604.html

China coronavirus outbreak: WHO sends team to China and all the latest updates
alJazeera.com/news/2020/02/china-virus-death-toll-surges-800-infections-mount-200209003721741.html



---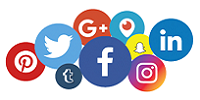 New Trend Web Site
Sets New Record.
In January 2020
our site
newtrendmag.org
received
227,648 hits
(that's an average of
691 daily visits).

Thank you Br. Rich!


Political Prisoners :

AhmedAbdelSattar.org

FreeZiyadYaghi.info

FreeMasoudKhan.net

Civil Discord Show


---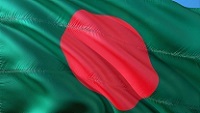 Bangladesh opposition demand party's leader release

Bangladesh Nationalist Party (BNP) chief Khaleda Zia, 73, is in year two of a 17-year term related to graft charges.

Secretary General of Bangladesh Nationalist Party (BNP) Mirza Fakhrul Islam Alamgir told the rally if the government would not release Zia, the party, with support of Bangladeshis, would force the government to meet its demands.

He urged the government to release Zia because she is sick and could not even move without help and lost weight, which is a concern.

He also rejected recently held election results alleging the Election Commission and the government of manipulating the election.

Low voter turnout proved voters do not have confidence in the existing set-up of the Election Commission to conduct free, fair and credible election, he said.

The election witnessed 29% voter turnout, the lowest in the last decade.

The BNP organized the rally in front its headquarters in Dhaka to mark two years since Zia has been imprisoned.

Zia's party and lawyers, however, claimed the cases are politically motivated.

The government, including Prime Minister Sheikh Hasina, however, rejects BNP's allegations repeatedly claiming that the country's law has taken Zia to jail

The BNP repeatedly demanded the government provide proper treatment to Zia.

Zia is the widow of assassinated former President Ziaur Rahman and is now currently at a government hospital because of ailing health.



---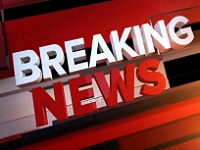 February 7, 2020
Buttigieg, Bernie, Biden Uncover a Devastating Blunder by Trump.

Did ISIS Carry out a Terrible Revenge against Both its Foes?

Three presidential hopefuls have blasted Trump for the killing of Iranian General Qassim Soleimanie.

They are pointing out that Iran-supported militia known as Kataib Hizbullah was not located in the Kirkuk area of Iraq from which a rocket attack was carried out on the US air base in which one American contractor was killed and several were injured. The US retaliated and killed 25 of the Kataib militia and injured several others,

After that America retaliated further and killed Iran's top general Soleimanie.

As New Trend pointed out, the Iranian general did not try to conceal himself, probably never expecting an American attack to kill him. He was caught in the open near Baghdad International airport and liquidated.

As everyone knows now, Iran went into three days of mourning for its top hero with hundreds of thousands mourning Solemanie in the streets. After that Iran launched ballistic missiles at American bases in Iran which did not kill anyone but were later reported to have hurt 40 American troops.

In expectation of an American counterattack, Iran then mistakenly shot down a Ukrainian airline thinking that it was an American missile. All over the world Iran was humiliated as Iran tried to disguise the disaster it had committed.

It appears now that the only possible source of the attack on the US base which triggered these serious events was ISIS. Seemingly ISIS has exacted a terrible for the American assassination of its leader Abu Bakr al-Baghdadi.

Buttigieg Slams US Killing of Soleimani, Accuses Trump of Failing to Learn Lesson of Iraq War:
SputnikNews.com/world/202002081078262221-buttigieg-slams-us-killing-of-soleimani-accuses-trump-of-failing-to-learn-lesson-of-iraq-war


---


Holland Too is Being Exposed for its atrocities Against IS Civilians

Netherlands [also known as Holland] joined America in its war against the Islamic State. Like America and other western powers, Holland carried out hundreds of air strikes against the Islamic State.

Holland does not allow any scrutiny of its war activity and carefully protects the identity of its pilots who carried out its air strikes. Some investigation by media in Netherlands has uncovered the conduct of the air war by Holland.

A person who lost 4 relatives in these air strikes has brought the matter to the fore and uncovered what went on.

In one terrible on the IS town of Hawija [on the east bank of the Euphrates in the south[ SEVENTY civilians were killed.

[New Trend reported on the bombing of IS civilians by the western powers but these details were not known.]
AirWars.org/news-and-investigations/dutch-pilots-break-silence



---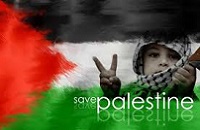 Weekly Report On Israeli Human Rights Violations in the Occupied Palestinian Territory
(Jan 30 - Feb 05, 2020)
PCHRGaza.org/en/?p=14156



---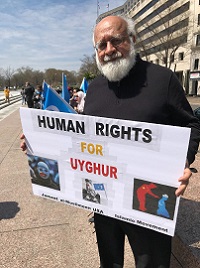 Singapore is investigating a teacher for saying coronavirus is a retribution from Allah against Chinese

The Ministry of Home Affairs (MHA) and the Islamic Religious Council of Singapore (Muis) are investigating a religious teacher who had said on Facebook that the novel coronavirus was retribution by Allah against the Chinese for oppressing Muslim Uighurs.

In a Facebook post today, Home Affairs and Law Minister K. Shanmugam slammed the comments made by Abdul Al-Halim on Jan 29, saying that they were silly, can be rebutted by reference to other examples and xenophobic.

Shanmugam said in his Facebook post that Abdul's comments were "thoroughly racist," as he had stated that Chinese people do not wash properly after defecating and were not as hygienic as Muslims, and he had suggested that that had caused the virus to spread.

He said such comments were "quite unacceptable from anyone, let alone someone who is supposed to be a religious teacher."

"Abdul Halim's comments against Chinese in general (including Singaporean Chinese) are simply unacceptable — and these can't be left alone," Shanmugam said.

"When other preachers have made unacceptable remarks, they have been taken to task. For example, two pastors were taken to task, in recent years, for comments which were (by comparison) less offensive."

Muis told TODAY that the post "expresses views that do not represent the Muslim community."

It added: "Islam does not allow its followers to hurt the feelings of others in the name of the religion. Given that the 2019 novel coronavirus does not distinguish between nationality, race or religion, we would like to urge all parties to express views with consideration, and show care to those affected."

Ali Mohd, the chairman of the Asatizah Recognition Board, said that religious teachers should act responsibly when sharing information or responding to queries from the community, whether in our classes, lectures, or on their personal social sites.

"We should not assume that a tragedy is indeed God's retribution for a specific race or nation. We do not know the real reason or the wisdom behind God's actions," he said in a statement to TODAY.

Deputy Mufti designate Murat Aris added: "Religious leaders and teachers must counter the irresponsible practice of using the spread of the novel coronavirus in many parts of the world to spread divisive and xenophobic views such as attributing the spread of the virus to the cultural practice of a certain community." — TODAY



---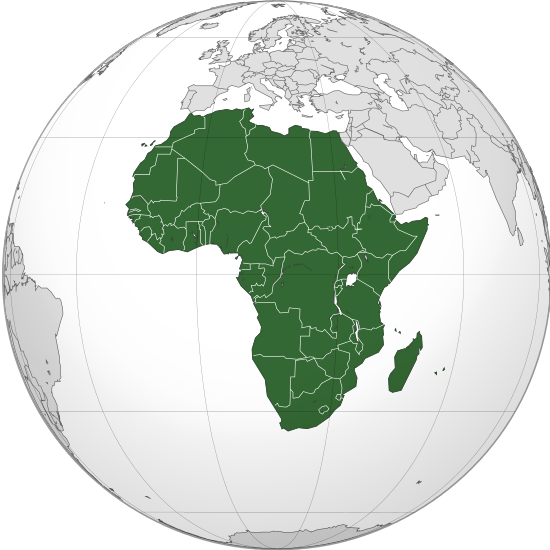 NATHANIEL, THE CHRISTIAN TERRORIST

By Abdulkabir Oyemomi
Over time, the leadership of Christian Association of Nigeria has repeatedly denied the involvement of Christians in acts of terrorism in Nigeria even though it is on record that on the 5th of June,2011 Mr. John Alaku Akpavan , a Christian attempted bombing Radio House in Abuja; Lydia Joseph(Christian) attempted bombing St. John Catholic cathedral on September 12, 2011; Augustine Effiong who was responsible for BUK attack of April 29, 2012 is also a Christian; Emmanuel King was arrested in an attempt to bomb the Redeemed Christian Church of God (RCCG) in Yenogoa on December 28, 2011 camouflaging in Islamic attire is clearly a Christian, just to mention a few.

The above mentioned atrocities by Christians and many more did not catch the fancies of christian- dominated media because there is no way to link the assailants to Islam. But shockingly, CAN is ready to de- christianize anyone involved in this act of terrorism and islamize them to perfect their lies to the world.

Last week, a Nathaniel Samuel was caught by police operatives in an attempt to bomb the living faith in Kaduna. The drama started from a Channels' TV journalist trying to force 'Muhammad' as the man( Nathaniel)'s name by asking him that, " is there anyway your name is Muhammad?"

The next stupid mouth to echo such is a known failed political figure who's fighting fiercely to discredit the government of the day, under which he is answering corruption questions. Then CAN disgracefully claimed the man was a Muslim hired to lay claim to Christianity. But when the biological father of the man cleared the air by saying his child has never ever been a Muslim CAN shamelessly and hypocritically preached how it does not matter whom the perpetrator is.

Had the attempted bombing succeeded, CAN and its cohorts would have carried out their plans of killing Muslims and bombing mosques .

This is a Clarion call to all Muslims, especially in the West that there is clear agenda of causing unrest by CAN and their allies in politics in the country.



---


Editorial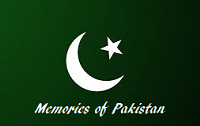 MEMORIES OF PAKISTAN
by Kaukab Siddique, PhD

I live comfortably in America and have become reasonably Americanized. Over a period of 30 years, Pakistan had gradually faded from my mental horizons. It had become a foreign country rather than home. Then, suddenly in November 2001, my younger brother died and I had to return to Pakistan to tend to the rituals of mourning. It was a strange homecoming during which personal loss and the reverberations of the war in Afghanistan vied in my mind for attention. While I was preparing to return to America, in late December, the rhetoric of impending war between Pakistan and India also heated up.

Karachi was pleasant when I arrived. The city, nestling along the Arabian Sea, is a vast potpourri of poorly planned housing estates, shanty towns and slums. Masses of people live here, some say ten million or perhaps more. One has to have lived in Karachi for a while to figure out its complexities, its hideous exterior and its heart of gold. Not unlike New Yorkers, Karachiites hate their city and yet are intensely loyal to its vagaries and astonishing variety.

The month of fasting, Ramadan, had Karachi in its grip in early December. Coming from 30 years of secularization, I had to go through a process of mental adjustment to be able to deal with the ambience of the call to prayer ('azan' in Urdu for the Arabic original of 'adhan'). The Call happens five times a day, and during that Ramadan, I felt, there was competition, with public address systems from several mosques trying to out do each other. In addition, about three in the morning, there would be street callers wandering around, trying to wake people up for the morning meal ('sehri') before the fast began.

The 'calling" first distressed and then amused me.

Once the religious fervor abates, Karachi's ethnic and linguistic differences come to the fore. It is said that more than five million people live here whose parents or grandparents were refugees from India. Many of them were from northern India, U.P. and Delhi, and they speak Urdu. All the other Muslim areas of India are also represented in Karachi, among them people from Gujarat, Madras, Junagadh and Kerala. Those who speak Urdu are the majority but when refugees from all the other areas of India are included, being from a refugee family does not mean that the person will speak Urdu. The word 'refugee' (mohajir) too can be misleading because most refugees came here between 1948 and 1952 and their offspring have been living here for at least 48 years. Thus 'refugees' are often more indigenous than many who were not refugees but came much later from within Pakistan.

A vast internal migration has played an important role in the development of Karachi. Like other countries, Pakistan has undergone movements of the population from the rural to the urban areas. While I was walking down the street from my brother's home in opulent Defense Officers Housing Society known simply as 'Defense' to the locals, I noticed a boy about ten years old pushing a handcart. Under the handcart, in a cloth makeshift sling, was a baby. The boy was selling vegetables, so I pretended interest in the vegetables and asked him about the child in the sling. He told me that his family had come a village in Punjab just days back and his father and elder brother were out looking for work while he took care of the baby. Probably his mother was still in the home village. [Men don't ask questions about a family's women in Pakistan.] So for the time being, the handcart was the family's home-cum-business.

There are about one million people from Punjab in Karachi, many of them as well to do as the descendants of Urdu-speaking refugees. Then there are at least a million and half people from the province of Sindh itself, the administrative unit in which Karachi is located. Their language, Sindhi, and their style of wearing shalwar and kameez, is different from that of both the Urdu speakers and the Punjabi speakers. In addition, many of them wear lightly colored, usually dull purple, turbans.

There are at least a million Pathans too, who, along with nearly a hundred thousand Afghan refugees, create the complexity that is Karachi. Baluchis in smaller numbers have their own ghettoes and are said to be very tough, some of them by their color deemed to be of African descent.

Karachi's mixture becomes confusing when one adds in the 500,000 plus illegal immigrants from Bangladesh, 30,000 or more from Burma and 10 to 20,000 from Iran. It's a cosmopolitan city with all the components of drugs, crime, intense poverty, obscene wealth, horrendous mismanagement, unbelievable corruption - a hollywood movie maker's paradise.

Generalizations about Karachi are difficult to make because usually they turn out to be wrong. With all its negative points, it is also a city of great piety and wit, of amazing generosity and compassion, internationalist in its concerns, burning with a reformist sense of injustice. While gangsters rob and maim, self-effacing good samaritans move around dispensing charity and care. One can pick the "Karachi" one wants.

It took me a while to get used to Karachi's smells. Right at the International airport, the washroom reeked of urine although it looked clean and thoroughly mopped. Then as one moves into the city, the stink of open drains is overpowering, as it mixes with the pungent rot going on in garbage dumped on many sidewalks. I have not been able to figure out why there are open drains even in the upscale Defense Officers' Housing Society. The sun makes the mixture of sewage and garbage simmer into an unusual mixture of stench fecal decay. The larger issue of cleanliness is reflected in the lack of public facilities for urination and defecation. The few which do exist are used by men while for women there are hardly any. Men from the poorer sections of Karachi often simply sit down and relieve themselves by the nearest wall which looks inviting. This roadside urination is an old age problem in Karachi.

I remember when I was a child, some of us amused ourselves by pouring a bucket of water over the wall of our house when we suspected that someone had sat down outside to relieve himself. The poor fellow would be totally helpless as the water fell on him because he knew he had no right to urinate there in the first place.

Some businesses have crisp writing on their outside walls which say clearly, in Urdu, "throwing garbage here is strictly forbidden" or "urination here is not permitted." The walls with those writings usually have the most garbage and signs of urination on them (with the terrible stink which goes with the combination). One reason could be that the garbage throwers and the victims of urinary helplessness often are illiterate and cannot read the warnings.

What happens to women who leave home and then realize that they need to relieve themselves? It's a thought too depressing to think about. The fact remains that Karachi, Pakistan's richest city, bursting with wealth and good, does not provide basic health facilities to the great majority of its citizens.

It's not that Pakistanis are not clean people. In their personal lives, they are well groomed, well bathed, polished, worrying about specks of dirt in their homes, scrubbing the floors, arranging flowers and flower pots where possible. Hospitals are often adorned with a saying of the Prophet: "Cleanliness is half the faith."

Prayers require ablution and I noticed that great numbers of Pakistanis pray, individually as well as in mosques, many more than used to do so when I lived in Pakistan. Water and ablution are a constant concern of the average Pakistani because there are five prayers in a day. [Salman Rushdie, in his abusive book Satanic Verses, noticed this Islamic obsession with water and tried to ridicule it.] So it is not that Pakistanis are not clean. It seems to me that they have somehow managed to disconnect their personal needs from issues of the public good. They seem to think that the "government" will take care of whatever is happening outside their homes.

And when the government does not take care of the streets, the flowing sewage, the strewn garbage, the pools of stagnating water in which mosquitoes breed, the average Pakistani does not know what to do. How should they make the government do its job? They shy away from the public welfare concerns because they have bitter experience of getting things done for their private needs in government offices, let alone seeking public redress. It is not easy to get anything done in a government office, be it local, city or district level. A strange malaise affects government offices which shows signs of life when one offers a bribe to get things moving.

Bribery is part of most work which needs to be done in government offices. For the rich, bribery might be replaced by "approach," which means that one has an influential person's recommendation. With a reference from "the top," things get done.

In some ways Karachi's few rich and many poor are inextricably intertwined. This process has come about owing to the rich folks' need for servants. Every well-to-do family (and even some not that well-to-do) has servants. The number and variety of servants depends on the level of wealth and "position" in society of the rich. The family I stayed with had a sweeper (male) to clean and mop the floors, a female "live-at-home" woman to do chores around the house and to cook, a gardener to give regular care to the flower beds (essential in Karachi's dry and hot weather) and a chowkidar (or guard). [In better days, there was a full time cook.]

Some of the servants live in "servant quarters" attached to the "master's" house. These "servant quarters" are usually one bare room with little or no furniture. In many houses, the servants have no washroom or toilet in their "quarters" and have to go into adjoining empty plots of land to "relieve" themselves.

Other servants live in their ghettoes outside the affluent "Housing Societies" of the rich and come in every day to work in the homes of the rich. Public transport is poor, terribly crowded and unhealthy. Hence the "commuting" servants have to make an extraordinary effort every day to arrive in the morning and leave at night. Hence those who can live in "servants quarters" are considered lucky.

In this daily interchange, the servants are able to see the life style of the rich, the incredible waste, the trivial pursuits of the "masters" are available close-up for the servants. The servants get a very objective view of things because the "masters" are quite easy going in the presence of servants and often behave as if the servants do not exist. The women of the household, both old and young, often appear in partial condition of undress in front of young male servants. It's the "invisible man" syndrome which African-American writers have remarked upon in their dealings with White people in America. The "inferiors" and the "menials" do not exist as far as the "masters" are concerned.

The domestic servants see the technology imported from Japan and various western countries in the homes of the rich. In between chores, they view various TV programs. The more generous "masters" let the servants do considerable TV viewing. Many of the rich have "dish" antennas and pick up numerous American programs as well American programs re-packaged and transmitted by Arab TV stations. Indian movies are extremely popular with both the poor and the rich and are easily available on TV if the "master" has a dish antenna.

Thus western and Indian Hindu culture is transmitted on a daily basis into the homes of the ruling class and then from there, by process of cultural osmosis, spread far and wide into Pakistani society.

The majority of the poor, from among whom the domestic servants emerge, are religious in a very conservative sense. They come into daily contact with concepts which are diametrically opposed to the Islamic way of life yet are attractively presented on TV and are endorsed by the rich by the very fact of their ownership of TV and the value they attach to it. The daily rich-poor contact creates serious contradictions in the lives of ordinary Pakistanis. A deep tension develops between religious and family values the people cherish and the profligate, easy going, often corrupt lifestyle of the rich, with an even greater upward gradation in the images pouring in through overseas media.

The servants imbibe a strong desire to be like the "masters" and yet feel restrained by their religious values and the, often, strict teachings come out of sermons in the mosque. This tension also creates a hate-love relationship towards the West. America is seen both as a land of milk and honey and the originating point of crass corruption which can poison the minds of young people. Thus every Pakistani has some idea of the West and in particular of America. He wants to be American in some sense and yet fears that his wife or daughter might do likewise.

A middle class person has to become insensitive to Karachi's general poverty, petty crime and the "just beyond the horizon" drug culture to be able to function. Most poor people do not grovel or beg. In fact most are dignified and self-respecting and do not seem to think of themselves as poor. But there is layer of poverty which floats to the top like scum and takes the form of "professional" beggars. Many of them suffer from deformities, or from disease or from left-over injuries which they display at traffic stops where the rich in their flashy cars often have to wait while the light is on red. At these stops one realizes that the rich have a conscience but it can be assuaged by throwing out a couple of Rupees to the more insistent beggars. [There were sixty Rupees in a dollar when I visited.]

My driver told me to ignore the beggars. He said these are intent on begging and will not accept any jobs or help which would stop them from begging. He insisted that they love to beg because it is an easy way of earning money. [The driver was from Abbottabad, in northeastern Pakistan and missed his family.] [I still break into a grin when I think that I had a chauffeur while I was visiting Karachi. He and the car were loaned by a friend but later I found out that car rentals are very inexpensive, about 120 Rupees an hour, and the car comes with a chauffeur.]
Mentally I have assigned the hideously deformed, and sometimes mutilated, beggars to the box which says: 'panhandling, as in New York' but I still get uneasy thinking of what might be the reality of those beggars.

Then on some back street sidewalks one suddenly finds people sitting on the ground, uncaring for how dusty their clothes got, waiting for something. These can be as many as fifty people at a time. I was told that these were recovering addicts who still didn't know what to do with their lives and were waiting for someone to come and feed them. Again, Karachi's conscience kept these people alive.

Ahmed Rashid and the Mirror Image
Most Americans cannot get through to the real Pakistan. The people they meet on arrival are Pakistan's secular elite. Every Pakistani city has a secular enclave which is a world in itself, quite satisfied with itself. The Pakistani secular elite keep up with what goes on in "the states" and often know more about America than the average American. It may not be an exaggeration to say that just about all the young and many of the older people in these enclaves look forward to the day when they can (and will) leave Pakistan to move to "the states" (or if that doesn't work out, then to Canada, or "if worse comes to worse" to England).

The secular Pakistani buffer between the American public and the Pakistani masses has had tragic consequences in the form of the U.S. assault on Afghanistan. One of the most important books which came out of secular Pakistan was Taliban: Militant Islam, Oil & Fundamentalism in Central Asia by Ahmed Rashid. Extremely popular in America, the book was picked up by the major American media and publicized worldwide. It provided America the perfect excuse for war against the Taliban.

Ahmed Rashid's book was the toast of the entire Pakistani secular establishment. He raised the specter of "Talibanization" of Pakistan (page 187 and page 194 of the book, for instance, uses the term). His friends in publications like Herald, Dawn and other Pakistani periodicals picked up this alarm. The Pakistani ruling class, in particular the entrenched bureaucracy and segments of the military were infected by this fear of medressa trained young men carrying automatic weapons who would force every Pakistani woman to wear the top to toe burqa and every man to grow a long beard. [The beard would be measured by "religious police" carrying a foot ruler for the purpose.]

I want to look briefly at Rashid's book to look at its blind spots. In particular I want to show why Rashid should have been the last person western readers should have paid attention to. Taliban is a 274 page book packed with gossip, rumors, hearsay and some facts about Afghanistan. In America, we are familiar with the methodology Rashid uses. The New York Times is quoted by the New Yorker and the Washington Post is quoted by Christopher Hitchens. Larry King interviews Ted Koppel and NPR refers to its own reporters.

Ahmed Rashid got admits that he got his idea of the danger of "Talibanization" of Pakistan from Olivier Roy. His guru was the Pakistani leftist Eqbal Ahmed. If that didn't work, Rashid had no qualms about quoting himself. Most of the chapters contain footnote references to Rashid's own articles in the Far Eastern Economic Review where he was a reporter for 16 years. He appears to have worked out a good working relationship with his Hindu supervisors at that paper. He gives "enormous thanks" to his editor Nayan Chanda and points out that doubts about his abilities were removed by the foreign editor of the paper, V. G. Kulkarni. [See preface to Taliban, page x.] One cannot blame Rashid for his blind spots: his heart was not with the Islamic peoples. He tells us that his wife's name is Angeles.

My purpose is not to analyze Rashid's book but to let me readers see the kind of "buffer" his type of person creates between Americans and the masses of Pakistan. He produced a book which suited the needs of America's power structure. Both the front and back covers of the book have this recommendation on it: "[A] valuable and informative work." Richard Bernstein, New York Times.

Evidently, the people who run America's media loved Rashid's version of the Taliban.


---


PAKISTAN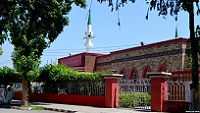 Islamabad, January 6-7-8
Red Mosque/Jamia Hafsa
Under Siege Again.
Several Hundred Women Defiant.

Maulana Abdul Aziz, leader of the Red Mosque, entered the masjid though the regime had forbidden it

Some men and more than a 100 women followed him. More women are in two other areas of Islamabad nearby who also support him.

The regime has surrounded the masjid and put barbed wire around it. Electricity and food have been cut off. Other people who are not Maulana's followers are allowed in just to pray after strict scrutiny of their ID. [Some visitors coming for prayers are sneaking in food.]

The hijabi sisters and the Maulana have been near starving for four days.

Maulana Abdul Aziz is on line and is calling for Islamic Law [sharia] in all of Pakistan.

He is getting hundreds of supporters on line. One writer from Malakand writes, its such a shame that the regime fed the Hindu pilot, Abinandan, whose jet was shot down, and allowed American shooter Raymond William to escape, but is starving our sisters.

The hijabi sisters are not scared and were chanting Islamic slogans even late at night to repel police who were trying to sneak in to arrest them.

[The women's seminary is named after Hafsa, r.a., the daughter of Umar, r.a., Second Caliph of Islam, who married the Prophet, pbuh.]


---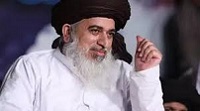 Allama Rizvi teaches from Iqbal's poetry the Correct way to Liberate Kashmir. Ridicules Imran Khan and his followers.

February 5. On Kashmir Day demonstrations in Lahore, Allama Khadim Hussain Rizvi addressed a large crowd.

It is not easy to explain what he said as he used the Punjabi language interspersed with Iqbal's poetry, but here are some of the main points:


Jihad is the only way to liberate Kashmir.


It's seriously wrong to announce a Kashmir Day and gather crowds tomake speeches about Kashmir. India does not pay any attention to such posturing.


Islam has given us role models for fighting. [Here Allama gave a list of mjahideen from the Companions of the Prophet, pbuh] [ He highlighted Khalid ibn al-Waleed, r.a., who defeated huge enemy armies with small Islamic forces.


He challenged the Pakistani army to cross the border into Indian occupied territory and he said those who love the Prophet, pbuh, would go with the army. The crowd responded enthusiastically when he asked them if they were ready to go into Kashmir.


He castigated the Imran Khan regime for setting up a large statue of Rangeet Singh, a Sikh ruler who died in 1839.


The regime, he said, honored a Sikh leader who committed genocide of Muslims in Punjab. He then listed great Muslim leaders who should have been honored, among them Aurangzeb and Tipu Sultan.


Allama Rizvi ridiculed the Imran Khan regime for arresting his relatives, including his 90 year old uncle.


Pakistan, he said, is based on the finality and honor of the Prophet, pbuh. Whatever numbers of people the regime arrests will not destroy the Islamic foundations of Pakistan.


His movement, known as Labbaik Rasool Allah ["here we are O Messenger of Allah"] will not be deterred by the repressive ;policies of the regime, he said.


He recited the dynamic poetry of Iqbal and joked about the ignorance of government ministers who are idiotically empty of Islamic knowledge but want to teach him Islam. like the man who wanted to teach Islam to Ai, r.a.


In another sitting Khadim Hussain Rizvi taught about the excellence ofAbu Bakr Siddiq, the second Caliph, second only to the Prophet, pbuh.
---


War News and Civil Discord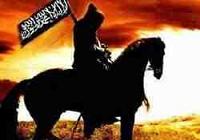 Syria
Russian Bombing. Heavy Fighting-
Pakistani Shia Role in Syrian War: Twitter.com/qalaatalmudiq/status/1225863173049405440

Feb. 6-9 in Heavy fighting in western and southern Aleppo . Both sides claim victory.

Regime-Iran-Hizb forces are trying to reach the Damascus-Aleppo highway. They are still ten miles away though earlier they had claimed they had done it.

Slaughter in ground fighting killed 405 regime force and 380 opposition fighters.

Link shows SVBIED [mobile truck bombs] used by mujahideen to blow uo regime's heavy weapons in western Aleppo province.

Hundreds of Russian air strikes in southern Idlib province forced Islamic fighters to withdraw from Maarat un-Nauman city and 25 villages.

The mujahideen withdrawal was orderly with few losses but Russia is doing terror bombing, ruining hospitals, mosques, bakeries and water supplies. More than 60,000 people with few belongings have fled from southern Idlib province towards Turkey/ However Turkey is not a;;pwing anyone to enter.

In areas of Idlib province border, regime forces are desecrating and smashing Muslims grave stones. [We see a video.]

A large Turkish military column, more than 100 trucks, some of them carrying tanks, have entered Syria. Erdogan says no more regime force's
advance will be allowed.


---


Afghanistan
In a Taliban ambush in Nangarhar province, two American Special Forces troopers were killed and 6 wounded along with 3 pro- regime Afghan troops.


---


Iraq
Two battles are reported between regime troops and Islamic State fighters. Details are not available.

Iraqi students flood streets of Najaf in show of resilience against Sadr supporters: TheNational.ae/world/mena/iraqi-students-flood-streets-of-najaf-in-show-of-resilience-against-sadr-supporters-1.976465


---


News Within the U.S.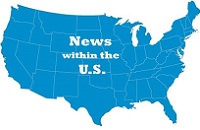 Syrian Americans in Chicago Area are Often Supportive of Assad and Oppose Islamic Rising.
by Br. Ather

Syrian American Council [ SACouncil.com ] is a secularist organization that is most active in USA.

Its vision is pluralistic democracy," the very cause of current mess. They hate islamic "rebels" more than Assad. They are ready to work with Alawite and Iranian thugs and even ready to fight together with Shia apostates against Islamists.

They are represented in the field by so called Free Syrian Army that has mostly melted away as they counted on US support. The US and Russia along with Iran and Arab tyrants are propping up Assad.


---
---


Palestine

Because We Are Thieves - a Poem
by Mats Svensson

Now afterwards, the memories wash over me. My strongest memory is of all the conversations. I was often questioned. My questions led to counterquestions.
I was evaluated and my motives, personal values were rejected.
I changed, slowly, slowly. When I left Shufat in East Jerusalem, I was not
the same person as when I arrived in 2003. The process, within myself,
was both fast and slow. First, the brutal reality was so palpable. I met it
already at the airport. I was immediately questioned. But the slow process
was even more tangible. A continuous process was ongoing in my
subconsciousness.
Many years have passed. It is now 2020. I am awoken by holding a
small boy's hand. The boy is not there, but my hand remembers the boy
who walked up next to me. The boy who took my hand, the boy whose
house had just been destroyed, the boy who did not make it home from
school in time, who did not know what had been crushed under the rocks.
The boy was quiet, serious, determined. He was crying on the inside -
but there were no tears.
I cannot go back to sleep. I put the hand on my daughter, I think of the boy
in Silwan. I am slowly changing, changing perspective. I am clear on what
is unimportant, but I'm even more sure what is important.
I feel connected both with the present, and with that which is far, far away.
They shouted fascist. They shouted whore. They shouted murderer.
They shouted anti-Semite. I had never been spoken to in such an
expressive way. They showed such hatred, such anger.
We stood together with some thirty people in a roundabout in West
Jerusalem. In our hands, we all held a sign with a big, black hand on
which it is said "STOP THE OCCUPATION".
Men stopped their cars. Yelled at us, rolled down their windows and spat
at us, showed us the finger. A young woman with
a baby carriage shouted fascist, another shouted anti-Semite, a woman
waved her umbrella at us.
An older woman in the organization Stop Occupation taught me never to
take it personal when someone calls me anti-Semite or fascist. The older
Israeli woman sat crawled up on a wall. She also held a sign. She waved
in my direction, apparently wanted to talk to me. She had seen that I was
upset. She, on the other hand, was calm, no loud cries, no gestures.
She had a long life experience, being a part of it a long time.
"What is your name", she asks. "Where do you come from?"
She saw my frustration.
"No", she said. "Don't be upset. It is never about you. Mats, it is always
about themselves. For some inscrutable reason, they feel the need to call
you something horrible, even though they have never met you. It is their
fear and ignorance that they are crying out. We become the target.
When someone who doesn't know you, calls you a fascist, it is never
about you. He who shouts is ignorant, unwilling to learn, unwilling to
understand, has a completely different experience, lacks empathy".
She told me that she survived the concentration camp. That she knows
what mankind is prepared to do to the unknown. She told me that she
returns here every week. That she has done so for over twenty years.
I asked her why she comes back. Over ninety years old. Week after week.
Her answer was blunt and somehow obvious:
"Because we are thieves!"

- Mats Svensson, a former Swedish diplomat working on the staff of SIDA, the Swedish International Development Cooperation Agency, has been following the ongoing occupation of Palestine since 2003. He is the author of "Crimes, Victims and Witnesses - Apartheid in Palestine." (Real African Publishers) and his latest "Apartheid is a Crime - Portraits of Israeli Occupation," (Cunepress, 2020). Mats contributed this article to Palestinchronicle.com. Visit his Facebook page


---


Guidance by Sis. Yasmin.



Hold Fast to the Rope of Allah

And hold fast, all of you together, to the Rope of Allaah (i.e. this Qur'aan), and be not divided among yourselves, and remember Allaah's Favour on you, for you were enemies one to another but He joined your hearts together, so that, by His Grace, you became brethren (in Islamic Faith), and you were on the brink of a pit of Fire, and He saved you from it.

Thus Allaah makes His Aayaat (proofs, evidences, verses, lessons, signs, revelations, etc.) clear to you, that you may be guided.
[Source ~ 'Qur'aan'~ Aal-'Imraan 3: A #103]

Prophet صلى الله عليه و سلم said...
"The Qur'aan is the strong Rope of Allaah and it is the Wise Remembrance and it is the Straight Path.

And it is what the tongue cannot deviate from. And no matter how much it is repeated it cannot be worn out (by being read too much) and the 'Ulamaa' (scholars) do not get enough of it."

Ibn 'Abbaas رضي الله عنهم said...
"Holding on to the Rope of Allaah is holding on to the Deen of Allah."

Ibn Mas'ood رضي الله عنه said:
"It is the Jama'ah" and he said "and upon you is to hold on to the Jama'ah as it is the Rope of Allaah that He has ordered us with and this holding fast together is better than being apart."

Ibn Mas'ood رضي الله عنه and others also said...
"It is the Qur'aan."
in a narration from Ibn Mas'ood رضي الله عنه ...it is reported that the
Prophet ~ صلى الله عليه و على آله و سلم said:
"The Qur'aan is the Rope of Allaah and it is the Light which guides and it is the Medicine that is beneficial and it is what protects from destruction."

Ibnul Qayyim رحمه الله said:
"Holding on to the Rope of Allaah is security from misguidance and holding fast to Allaah Himself is security from destruction."
"And remind by preaching the Qur'an, O Mohammad for verily, the reminding profits the believers."
[Qur'an~Surat: Adh-Dhariyat~ 51 Ayah # 55]

~My 'Salaams' to all~
~ Y a s m i n ~

2020-02-10 Mon 13:00:18 ct

NewTrendMag.org