NewTrendMag.org News # 1848
[ Click on NEWS for back issues ][ OUR BOOKS ][ Contact ][ Previous Issue ]

7 Jamada al-Thani 1441 A.H. - February 2 2020 Issue # 5, Newsletter #1848

---


Hadith of the Week

Narrated by Aisha, r.a.:

Al-Harith bin Hisham asked Allah's Apostle "O Allah's Apostle! How is the Divine Inspiration revealed to you?" Allah's Apostle replied, "Sometimes it is (revealed) like the ringing of a bell, this form of Inspiration is the hardest of all and then this state passes ' off after I have grasped what is inspired. Sometimes the Angel comes in the form of a man and talks to me and I grasp whatever he says." 'Aisha added: Verily I saw the Prophet being inspired Divinely on a very cold day and noticed the Sweat dropping from his forehead (as the Inspiration was over).

Bukhari Volume 1, Book 1, Number 2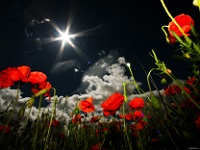 [With thanks to Sis. Kristi]



---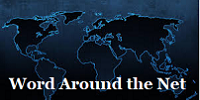 by Br. Nazeer, Texas
Deadly gunfight between police and rebels in Kashmir
alJazeera.com/news/2020/01/deadly-gunfight-police-rebels-kashmir-200131054258360.html

Al-Qaeda leader Qassim al-Rimi believed killed in drone strike in Yemen.
Politico.com/news/2020/02/01/trump-qassim-al-rimi-al-qaeda-yemen-110172

Palestinian Authority says it cut 'sacred' ties with Israel, US
MiddleEastMonitor.com/20200202-palestinian-authority-says-it-cut-sacred-security-ties-with-israel-us

First coronavirus death confirmed outside mainland China
CNN.com/asia/live-news/coronavirus-outbreak-02-02-20-intl-hnk/index.html

Fugitive and alleged leader of Al-Qaeda in Al-Fallujah Arrested in Arizona, U.S.
Justice.gov/usao-az/pr/fugitive-wanted-iraq-murder-iraqi-police-officers-arrested-arizona

Afghanistan - US envoy discuss peace deal with Afghan leaders
MENAFN.com/1099641243/Afghanistan-US-envoy-discusses-peace-deal-progresses-with-Afghan-leaders

How Trump's Middle East plan would violate international law
alJazeera.com/news/2020/01/trump-middle-east-plan-violate-international-law-200130084546626.html

China central bank will put $173 Billion into economy as it ramps up support for fight against deadly virus.
MENAFN.com/1099639447/Chinese-central-bank-to-pump-173-bln-to-economy-in-virus-boost

Turkey deploys tanks to Syrian border amid fresh Idlib violence
alJazeera.com/news/2020/02/turkey-deploys-tanks-syrian-border-fresh-idlib-violence-200202112308322.html

Political Prisoners :

AhmedAbdelSattar.org

FreeZiyadYaghi.info

FreeMasoudKhan.net

Civil Discord Show



---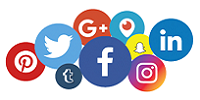 We broke our own record.
177,281 people
reached by
New Trend
January 19, 2020 issue on Facebook.
[150,000 to Pakistan, 20,000 to Bangladesh.]

Some of the items in it:

Pen over Sword is a fake narrative.

Indian Americans unte against Modi regime in India.

Human Rights Watch on China's genocidal actions.

Hebron occupied by Jewish settlers.

Rally at Trump Tower against GTMO and Sis. Nadrat calling for Aafia Siddiqui release.

Rights of Yoruba Muslims.

Sis. Yasmin on Guidance to Paradise and avoidance of hell fire,
---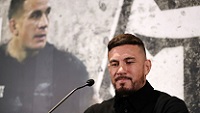 Highest paid rugby star in history speaks out against China's treatment of Muslims.

Sonny Bill Williams condemns China over Uighur Muslim treatment

The top player says he's "always been one to stand up, not just for myself, but for what I feel is right".

Rugby star Sonny Bill Williams has spoken publicly for the first time about China's treatment of its minority Uighur Muslim community, telling Sky News he is "only embarrassed I don't speak up enough".

Williams, who converted to Islam 10 years ago while playing for Toulon in France, has also joined a growing trend of athlete activism.

In December, he posted an image on social media of a hand with the Chinese flag gripping on to a bloody arm representing East Turkmenistan, the former name of China's Xinjiang province.

It was an open condemnation of the detention of more than a million Uighur Muslims in Xinjiang province in what China says are "anti-extremist re-education centres".

Williams told Sky News he had been a longtime and vocal supporter "of our brothers and sisters in China".

"They are in the detention camps over there and facing disgusting injustices," he continued.

"For myself, I just speak my truth. Sometimes I get it wrong but in this instance I definitely know I'm not."

Williams said: "Sometimes you can speak your truth, whether that can get you offside with people or not.

"But I've always been one to stand up, not just for myself, but for what I feel is right - and in that situation, that's all it was."

Williams said he wouldn't be deterred by a potential backlash.

"You think you know what is hard, what is pressure, what are tough situations," he said.

"But then, take yourself out from where you are. We wake up everyday and we can do what we want. But there's people around the world that can't even eat, that have to watch out for bombs being dropped on their heads."

Williams continued: "When it comes to that situation of being able to speak up as sportsman, I'm almost embarrassed to say that I don't speak up enough.

"That's not just as a Muslim, but that's as a human as well. You know, there's many atrocities going on around the world that you know you can't even fathom. So here we are, and we are just trying our best."

Source: SkyNews



---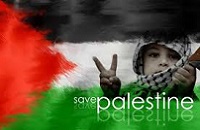 Israeli Airstrikes Reported in Gaza for Third Day in a Row

For the third day in a row, Israeli warplanes attacked several posts in the northern and central Gaza Strip causing damage to property.

Israeli airplanes fired several missiles last night at a location northwest of the town of Beit Lahiya, north of the Gaza Strip, causing damage to the site bombed but no injuries.

Strikes were also reported in other locations in the Strip. No casualties were reported.

During the past three days, the Israeli air force struck dozens of targets across Gaza, claiming they were in response to the firing of mortar shells from the besieged sea enclave into southern Israel that so far caused no injuries or damage.

Gaza has been targeted by many Israeli military campaigns, including several major wars that resulted in the killing and wounding of tens of thousands of Palestinians.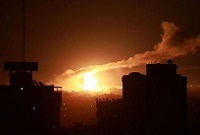 Source: Palestine Chronicle




---


Khutba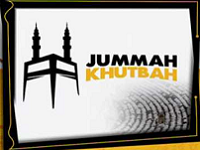 January 31
Baltimore.
Dr. Siddique began his khutba on time early and very few people were there.
Gradually the masjid filled up and people were told to move up.
A beautiful book showing Islamic art and poetry produced by Sis. Hedaya in Atlanta was given to people with teenagers in their homes,

Video of Khutba, Part 1: FaceBook.com/100009438707580/videos/2579118079079457
Video of Khutba, Part 2: FaceBook.com/100009438707580/videos/2579125139078751

After the Juma, a luncheon for a selected few, activists was held in a Muslim restaurant to honor Br. Shaikh Hyder who had travelled from Canada. He often donates to the masjid. In the photo from left there is a child, then Br. Kalem and then Br. Shaikh Hyder with sports cap.


---


PAKISTAN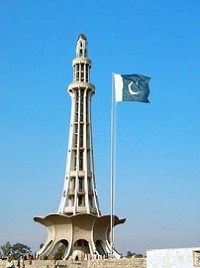 Red Mosque [Lal Masjid] Leader Maulana Abdul Aziz Responds to Regime's Rs.10,000,000,000 Offer to Move out of Islamabad.
On January 27, the current leader of the seminary Jamia Hafsa and Red Mosque in Islamabad, received a 100 million Rupees offer from the government to move the entire Red Mosque and Syeda Hafsa out of Islamabad to some other place in Pakistan.

Maulana Abdul Aziz gave his response in the Urdu language on the Internet. Here is a summary in English.

"I have a counter offer. Establish Islamic Law of Qur'an and Sunnah in Pakistan and I will move out.

We are not here to accept any kind of worldly benefits.
We see injustice and we want to end it.

We see extreme poverty and denial of basic rights and we want Qu'ran and Sunnah so that Pakistan may prosper.

The innocent and the weak are being trampled over. The rich are getting richer and the poor are getting poorer.

Don't ridicule Islam by talking about Madina. Scholars of Islam have been killed in Pakistan. Hundreds of women have been raped and assaulted and the criminals have not been punished.

Where are the rights of women given in Qur'an and Sunnah?

There is no rule of law here, let alone Islamic law, Injustice is so extreme that even when a court sentenced General Musharraf for treason, the General's people turned around and condemned the court.

Millions of Rupees have been collected in the name of Kashmir liberation but there is no movement to liberate Kashmir. If you are serious about Kashmir we will be the first to strive.

You cannot delink us from Qur'an and Sunnah. You killed members of our family. You could not make us waver. You killed our mother [burnt alive with phosphorous] and we did not waver. Abdur Rasheed Ghazi fought to the end and gave his life against huge odds. We did not waver.

Remember when the Prophet, pbuh, was offered all the goods of the world and he said even if you put the sun in my right hand and the moon in my left, I will not accept your offers. I will continue with my mission till I perish.

That is the example Red Mosque and Jamia Hafsa are following. We are for Qur'an and Sunnah. You cannot make us waver, inshaAllah.



---


Pasrur [Punjab[
Allama Khadim Hussain Rizvi Rebuts Imran Regime's Attack on the Anti-Blasphemy Movement.
It was all in Iqbal's Poetry & Hadith Narrations.

Recently 85 supporters of the Anti-Blasphemy movement led by Allama Rizvi were sentenced to 55 years each. They were accused of protesting in the streets and treated as "terrorists" though f they had not hurt anyone.

In his fiery and scholarly rebuttal of the regime's brutal action, hard core Sunni scholar Allama Rizvi pointed out that Finality of Prophethood is the basis of Pakistan's ideology. Regime's attempts to crush the anti-Blasphemy movement will back fire.

The regime has gone to the extent of arresting all the male relatives of Allama Rizvi. In addition to 55 year sentences [unique in Pakistan's history], the Imran regime has confiscated all the movable and immovable properties of the Rizvi family. Even his 90 year old uncle has been sentenced.

Quoting extensively from Iqbal's poetry and from hadith, Allama Rizvi blasted the regime's actions and expressed the spiritual righteousness of the anti-blasphemy movement.

Allama Rizvi defied the regime's actions as anti-Islam. The regime has tried to desecrate and defy the sanctity of the Prophet Muhammad, pbuh.

The chances of the regime winning against the Islamic movement are zero. Brutality and arrogant power cannot defeat faith, love of the Prophet, pbuh, anf finality of prophethood.

[New Trend's note: The regime and secularist groups have used major media to insult Allama Rizvi as a loud mouth abusive maulvi who uses dirty language. The speech by Allama Rizvi was pure scholarship transmitted through the brilliant poetry of Iqbal. The regime has failed miserably to terrorize and subdue this eloquent scholar.]


---


War News & Civil Discord.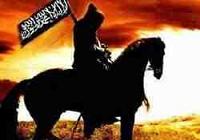 UK
February 2. In south London, a 20 year old named Amman was shot dead by police after he stabbed 3 people.
[There are 400 British troops in Iraq.
In Afghanistan, 454 British troops were killed fighting the mujahideen for five years.]
---


Bangladesh

In January, Indian border forces shot dead 7 Bangladeshis who strayed into India on the border to secure their cattle. One of them was severely beaten and then killed.

One Indian who was mistaken for a Bangladeshi was also beaten to death by Indian troops.


---


Iraq
Joint US-Shia Operations resumed..
Children Tortured & Sentenced.

On January 30, the Shia regime in Baghdad jointly with the US air force began operations against The Islamic State after a 5-week stoppage following the death of General Solamanie. [Associated Press, Reuters etc.]

February 1. Allawi has been appointed new PM of Iraq.

January 31 UN has some established a investigative team to check on war crimes in Iraq. :"Basic fair trial standards are not being respected in trials of IS prisoners.' The UN has monitored trials of 600 IS prisoners including children and apprehended the use of torture. Even cooks working for IS face the death sentence,

January 31. ISIS executed 7 supporters of the regime in the Garmiyan area north of Khanaqin.

On February 2, IS captured positions near Kirkuk.

In the attacks on Shia protestors, the regime has been sending in Shia militias supporting Iran

According to Human Rights Watch, the Health Ministry says 511 protestors have been shot dead. The authorities turn off lights at night so killers in militias cannot be identified.

Moqtada al-Sadr has withdrawn his support from the protestors but the protestors are going on without his support.


---


Syria
Mujahideen enter Aleppo city and also capture El-Bab
Regime Forces advance in southern Idlib.
Russian bombing continues.

Latest: Three districts of Aleppo city have been captured by Mujahedeen of Hayat Tahrir al-Sham [al-Nusra] which were defended by Iran and Assad's elite troops.

From January 26 to February 2, in ferocious fighting, mujahideen entered the outskirts of Aleppo. 280 regime troops, including 6 Iranians, were killed, as were 241 Jihad volunteers.

Assad is rushing troops, Shia militias and Iranians to Aleppo to stop mujahideen advances. Also pro-Turkey Syrian fighters are also moving rapidly to support the mujahideen entering Aleppo.

On February 2, a large Turkish military column entered Syria from Iskenderun. It's not clear if these are Turkish troops or pro-Turkish Syrians armed by Turkey.

Latest: Mujahideen supporting Turkey captured regime position at el-Bab in eastern Aleppo province, took down the Russian flag and trampled on it. Soon after that Russian jets bombed the area, including a mosque and a hos[ital.

February 2. Russian bombing continues killing 10 civilians in eastern Idlib province terrorized the population.

56 Russian air strikes and 26 Assad helicopter delivered barrel bombs were noted today on the highways leading to Aleppo.

Also there were 46 Assad air force strikes near Aleppo.

Meanwhile in southern Idlib province , intensive air strikes by Russia led to withdrawal from Maarat Nu'man by Islamic resistance and as a result, Assad's forces captured a string of villages in the area.

The population fled but one poverty stricken man stayed behind. The regime force killed him, burned his body and posted the photo to prove that they had captured Maarat Nu'man.

In western Qalamoun, the other side of Damascus, regime troops killed 9 people who refused to leave for Idlib. The local commander of the regime and two of his men were also killed. Local gunmen, unaffiliated, then attacked regime troops, killing 10 of them


---


News Within the U.S.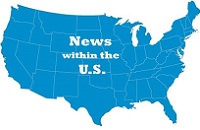 Critical Review of Huge March & its Exclusions.
Bringing Aafia to the Women's March
By Nadrat Siddique
January 18, 2020
Washington, DC
I attended the Women's March today. The mass action originated in 2017 with Donald Trump's election, and was in its fourth year. Although I live in the DC area, and as my friends and family know, I rarely say "no" to a protest or rally for justice, it was my first time participating.

I was not convinced, by any means, of either the agenda or the modus operandi of the very White, very liberal feminist organizers. My primary objective in participating was to keep the name of Dr. Aafia Siddiqui in the public eye. The Pakistani neuroscientist-turned political prisoner was now in her 14th year of imprisonment for a crime she clearly could not have committed, and after a few murmurings from the government of Pakistani President Imran Khan about "bringing our sister home" (the suggestion was to repatriate Aafia as part of a negotiation between Pakistan and the U.S.), she seemed once again forgotten by those in the seats of power on both sides of the Atlantic.

But, it was not just about Aafia. To me, Aafia is symbolic of the many Muslim women prisoners who are abused, neglected, forcibly de-hijabed, raped, tortured, shackled, or separated from their children—all away from public scrutiny. Such treatment is commonplace not only in prisons on the mainland U.S., but also in U.S. "Black sites," in Israeli prisons (whose interrogators and security personnel are frequently U.S.-trained), and in the prisons of U.S.-sponsored or supported dictators like Salman bin Abulaziz (Saudi Arabia) and Bashir Al-Assad (Syria). A women's march with no mention of the suffering of all of these women would reinforce the idea that this was a privileged White Women's bitchin' fest.

The Women's March organizers were, well, organized. There was not only the March on Saturday, but workshops and other events all week to build for it. These included a panel discussion Monday night called "Why Women Lead on Climate." Tuesday night saw a panel entitled "Reproductive Rights, Health, and Justice, and the 2020 Landscape." Wednesday night's event was billed "Solidarity and the Immigration Justice Movement." On Thursday afternoon, a shifting of gears occurred, as activists headed to the White House for a "No War on Iran" protest, which included non-violent direct action (civil disobedience). That evening, the women settled in to make posters for the upcoming protest at a "poster-making party." On Friday afternoon, march organizers held a press conference at Freedom Plaza, the starting point for the March the next day. That night, they held a networking session for youth activists. And on Sunday, the day after the March, a "Fourth Wave Drag Lunch" was held, where participants had an opportunity to meet the March leadership. It was organized to a T, as only women can organize.

The website had numerous options for endorsing, contributing, and getting text updates for the March itself. There was a major pumping of Women's March merchandise, on the website, as well as in follow-up emails and texts sent to recipients who opted in to receive updates.

(Amusingly, when I attempted to sign up for text updates, the system asked how much I would like to contribute. I checked the box for "$0, unable to contribute at this time," as I did not wish to donate to what I considered a privileged, predominantly White feminist march. The system would not allow me proceed unless I contributed! I relented and checked the box for a hefty $5. Viola! I was registered to receive updates from the March.)

The Women's March website had a map delineating the precise march route. That morning, I ran the Martin Luther King Day 5k in Carderock. It was 26 degrees during the race, and there was light snow on the trail we ran. After the race, I was in dire need of de-thawing. As a result, I arrived a little late at the March. Despite my late arrival, I was able to locate the march with ease—thanks to the map issued by the organizers.

By the time I arrived near Freedom Plaza, the starting and ending point of the protest, light snow had changed to rain and freezing rain. Mere blocks away from the protest, I nearly turned tail and left. It seemed highly unlikely that they would persevere in freezing cold precipitation. And yet, there they were.

As I caught up to the March, I realized its scale. Although far less than the 200,000 of the original 2017 Women's March, which arose in response to Trump's election, the women (and their male allies) were in the tens of thousands. As an organizer, I know how hard it is to keep up the momentum of a movement or protest action, and I applauded them for their resilience.

The predominantly White women marchers carried signs like "Impeach the Rapist," "Keep Abortion Legal," "Trump/Pence Out Now," "Cage the Con, Not the Kids," "Rise Up for the Earth," "Reproductive Justice for All," and "Fight the Climate Crisis, Not Birth Control." When they reached the White House, they sang and danced to the song "Un violador en tu camino" ("A Rapist in Your Path"), following the lead of the Chilean protest group Lastesis.

I walked with the marchers briefly, then took up a position on a park bench across from DAR Constitution Hall, near the Ellipse with my sign for Dr. Aafia. The sign, which I'd hastily penned the night before, read: "Pakistani Women say: FREE DR. AAFIA SIDDIQUI, U.S. political prisoner." Thousands of marchers passed, clearly intrigued by my sign. I received numerous thumbs up, fist pumps, waves of sympathy, and nods of appreciation. As my sign was unusual, many wanted to photograph it. Some of the marchers had heard of Aafia's case. Others were intensely curious about who she was, why and where she was in prison, and whether I was related to her. It was an overwhelming positive vibe from the marchers, and I was glad I was there.

A while later, I could see the last few contingents of the march approaching. As my hands were numb from cold, I rejoined the group and headed back towards Freedom Plaza. En route, I stopped and did a brief Facebook live presentation on Aafia, and why I was there. Very soon thereafter, my colleague from the Aafia Foundation, Mauri Saalakhan, who has advocated for Aafia from the onset of her travails, shared the video with over thirty Facebook groups. This resulted in 3,400 views and 229 shares. Alhamdulillah.

Analysis

In July 2019, three of the founding board members of the Women's March, Tamika Mallory, Bob Bland and Linda Sarsour were forced to resign, in the face of allegations of "anti-semitism" (Orwellian Doublespeak for anything which questions, or fails to toe the line of the Zionists, however remotely). One more, Carmen Perez, was the target of similar accusations, but remained on the board. She did, however, have to write numerous op-eds apologizing for the Women's March's failure to address anti-semitism in a timely fashion.

Ostensibly to increase diversity in the leadership of the Women's March, a 17-member Board of Directors was brought in. Of these, three are Jewish (Ginna Green, Ginny Goldman, and Rabbi Tamara Cohen), one is transgender (Isa Noyola), and one is queer (Charlene Carruthers). There are two Muslim women (Palestinian-American Samia Assed; and San Francisco CAIR's Zahra Billoo).

But, the March's aim of inclusivity and increasing diversity evidently did not extend to the denizens of the host city. Black Lives Matter-DC was outright excluded from the planning and logistics of the March. (This resulted in the American Civil Liberties Union's DC chapter boycotting the March in solidarity with BLM-DC.) In addition to ignoring BLM, the Women's March leadership failed to reach out to other prominent Black activist groups in DC, like the National Black United Front (NBUF), the Pan-African Community Action (PACA), the Nation of Islam, the Clara Muhammad School, Masjid Al-Islam, or the All-African Peoples' Revolutionary Party (A-APRP), in advance of the event.

The Women's March states as its three major focus areas: immigration, climate, and reproductive justice. Given this, and the current leadership, it was not surprising that there was no voicing of key Muslim concerns: the ongoing incarceration of Muslim political prisoners; the government's failure to close Guantanamo; the continued U.S. bombing of Syria and Iraq; and U.S. support for Israeli Apartheid. While privileged White women marched for the right to have an abortion, women in Iraq and Syria yearned for the right not to have a U.S. missile land in their living room; or to have drinking water clear of cholera, and soil free of depleted uranium.

Major concerns of the Black and Brown community, like police brutality, the school-to-prison pipeline, and mass incarceration, while marginally present in the Women's March in previous years, seemed almost completely absent at the 2020 march. To hold a protest in a historically Black city—and yet neglect such key issues seemed to me a major shortcoming of the March.

Even the timing of the March, on Martin Luther King Day weekend, seemed to me an act of hubris. It meant that DC's limited resources—subways, buses, cafes, porta-potties, and much else—would go to serve the Women's March, instead of for MLK Day activities. The women in the pussy hats had learned imperial patriarchy well.
© 2020 Nadrat Siddique


---


Canada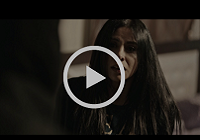 The Egyptian Canadian Coalition for Democracy is organizing the screening of "El Hatk" (The Assault) in cinemas at various Canadian cities. Human rights activists, politicians, and university professors will be invited to the screenings.

"El Hatk" (The Assault) is a jarring and insightful glimpse into the traumatic legacy of life under dictatorship in Egypt. A movie inspired by true stories.

Watch Trailer :
YouTube.com/watch?v=lWaEuWCqHtA
English subtitles will be displayed. Movie rating is for 14 years and up.

Background:

In January 2011, millions of Egyptians participated in a glorious revolution that successfully ended the 30-year rule of dictator Hosni Mubarak. However, just two-and-half years later, a military coup occurred that overthrew democratic rule and started a tyrannical campaign that killed hundreds of protestors in the streets, detained tens of thousands, and led many more into exile.

El Hatk ("The Assault") is a movie depicting the trauma faced by various segments of the society in Egypt by a ruthless dictatorship.



---


Invitation to Think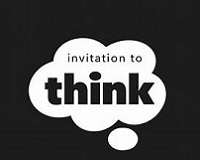 CODOH

The aim of the Committee for Open Debate on the Holocaust is:
to promote intellectual freedom regarding the "Holocaust" and to offer a forum to those who contest the orthodox Holocaust narrative.

Read our letter-size flyer "The Holocaust Controversy: The Case for Open Debate", our 15-page color brochure Holocaust Skepticism: 20 Questions and Answers about Holocaust Revisionism, or watch any of our videos posted at www.HolocaustHandbooks.com, or read more about us here.

How would you introduce Holocaust revisionism to uninitiated people? Send us your video clip of not more than 2 minutes to feedback@codoh.com, and we will share it on our social media channels.

CODOH is operated entirely by volunteers. If you believe you can help, please go to our Volunteer page to view the many ways you can participate, and please donate to help achieve our mission to repeal anti-Revisionist anti-free speech laws around the world:


---


[This is how the counterattack on the biggest hoax of our times began in Canada.

The First Zündel Trial
The Court Transcript of the Canadian "False News" Trial of Ernst Zündel, 1985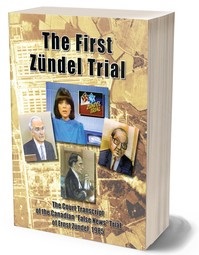 By Ernst Zündel
In the early 1980s, Ernst Zündel, a German immigrant living in Toronto, was indicted for allegedly spreading "false news" by selling copies of Richard Hardwood's brochure Did Six Million Really Die?, which challenged the accuracy of the orthodox Holocaust narrative. When the case went to court in 1985, so-called Holocaust experts and "eyewitnesses" of the alleged homicidal gas chambers at Auschwitz were cross-examined for the first time in history by a competent and skeptical legal team. The results were absolutely devastating for the Holocaust orthodoxy. Even the prosecutor, who had summoned these witnesses to bolster the mainstream Holocaust narrative, became at times annoyed by their incompetence and mendacity. For decades, these mind-boggling trial transcripts were hidden from public view. Now, for the first time, they have been published in print in this new book - unabridged and unedited.



---


Guidance by Sis. Yasmin.



Abu Hurairah (Allah be pleased with him) reported that
PROPHET (peace be upon him) said...
"Never a believer is stricken with a discomfort, an illness, an anxiety, a grief or mental worry or even the pricking of a thorn but Allah will expiate his sins on account of his patience".
[Source ~Al-Bukhari ~Book 32 H # 6243 ~]

"Patience does not mean to passively endure. It means to be farsighted enough to trust the end result of a process...
What does patience mean...?
It means to Look at the Thorn and see the Rose, to look at the
Night and see the Dawn.
Impatience means to be shortsighted as to not able to see the outcome.
The lovers of God never run out of Patience, for they know that Time is needed for the Crescent Moon to become Full."
[ Source~ Mevlana 'Rumi' (r) ]
{Subhan Allah}

Thankfulness and Patience...
"Whatever happens in your life, no matter how troubling things might seem, do Not enter the neighbourhood of Despair.
Even when all doors remained closed, ALLAH will open up a new path only for you.
Be Thankful! It is easy to be thankful when all is well.
But ....{?} be Thankful not only for what you have been given but also for all that you have been denied...{!}

~MY SALAAMS TO ALL~
~Y a s m i n ~

2020-02-03 Mon 12:24:26 ct

NewTrendMag.org