NewTrendMag.org News # 1838
[ Click on NEWS for back issues ][ OUR BOOKS ][ Contact ][ Previous Issue ]

23 Rabi' al-Awwal 1441 A.H. - November 24 2019 Issue # 47, Newsletter #1838

---


Hadith of the Week

Narrated by Abu Hurairah, r.a.:

Allah's Messenger, pbuh, said, "Invoke Allah while you are certain to be answered and know that Allah does not answer a Du'a from a heart which is inattentive and unmindful"

Tirmidhi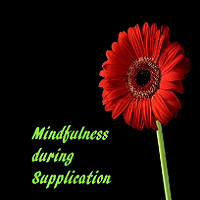 [With thanks to Sis. Kristi]



---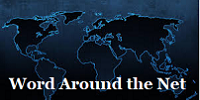 by Br. Nazeer, Texas
Netanyahu indicted on charges of bribery, fraud and breach of trust
NBCnews.com/news/world/israeli-pm-netanyahu-indicted-charges-bribery-fraud-breach-trust-n1084831

How Syrian War Crimes Are Being Investigated in Europe
PBS.org/wgbh/frontline/article/how-syrian-war-crimes-are-being-investigated-in-europe

How Western Media Bias Allows Israel to Getaway with Murder in Gaza
PalestineChronicle.com/how-western-media-bias-allows-israel-to-getaway-with-murder-in-gaza

Car bomb kills at least 10 people near Syria's border with Turkey
MiddleEastEye.net/news/car-bomb-kills-least-10-people-near-syrias-border-turkey

Despite threats, Iraq's medical volunteers keep protests alive
alJazeera.com/news/2019/11/threats-iraq-medical-volunteers-protests-alive-191123150547201.html

US military loses drone over Libyan capital
News.Yahoo.com/us-military-loses-drone-over-061100611.html

Turkey's Defence minister discusses military operation in Syria and cooperation with Russia and Iran, and ties with the US and NATO (video)
alJazeera.com/programmes/talktojazeera/2019/11/invasion-turkey-hulusi-akar-syria-operation-191122205930778.html

Iran says 'world war' against it foiled; blames U.S., Saudi Arabia and Israel
News.Yahoo.com/iran-says-world-war-against-202434843.html

Colorado man indicted for planning to bomb a synagogue
CNN.com/2019/11/22/us/colorado-synagogue-suspect-indicted/index.html



---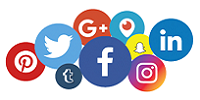 On Face Book
Jamaat al-Muslimeen
New Trend's
November 17 issue reached
97,567 people.
Main items:
Terrible suffering in Kashmir.


Maulana Fazlur Rahman tried peaceful mass protests.


Turkey Captured Baghdadi's wife.


Gaza facing Israeli bombing.


Protests spreading in Iraq.


Multi-colored poster of global Muslim suffering.


Guidance on focus in prayers.


Horrific Chinese crimes on Muslims.


Political Prisoners :

AhmedAbdelSattar.org

FreeZiyadYaghi.info

FreeMasoudKhan.net

Civil Discord Show



---


War News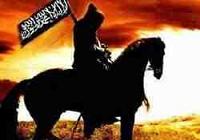 Syria
Nov 24.
35 Russian air strikes in Irbid province towns.
24 Assad barrel bombs dropped on northern Hama towns. Civilian victims reported.

Mujahideen use mortars and machine guns on Assad troops in north eastern Lattakia.

Pro-Turkish Syrian advance towards al-Raqqa from Ras al-Ein.

In a fierce clash at al-Masfirah village south of Idlib, 9 regime troops and 9 jihad fighters were killed.

November 22.
Near al-Yasiti village [Manbig countryside] a high speed Russian armored vehicle ran over a civilian vehicle killing 3 women and injuring 2 children.

Two regime troops were killed in northern Hama province when fighters hit them with a rocket.

Opposition mortar fire hit Shia-Assad population in Aleppo city killing 7 civilians.

Deir ez Zor province. US air force and SDF operation against ISIS. Two killed 20 captured.

Torture continues in Assad's prisons. A citizen from Deraa died under torture on November 23.


---


Iraq
Crowds in Control of Cities Face live fire.
Latest November 24.
Large crowds are still in control of three bridges in Baghdad leading to te Green Zone.

In Basra, security forces opened fire on the crowds killing 3 and injuring more than 50

In Nasiriyah, security forces opened fire killing 3 and injuring 35.


---


Mali
Latest Ambush of regime troops.
In the latest attack by Islamic militants, probably al-Qaida, on November 19, another 24 regime troops were killed and 29 injured, in the Gao area near the border with Niger.

French forces are sweeping through Mali but can't find the militant.



---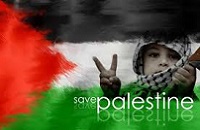 Gaza Cancels Protests for Second Week in a Row


The weekly March of Return protests along the Gaza-Israel fence have been canceled for the second week in a row, Lebanon's Al-Akhbar newspaper reported this morning.

According to the paper, a number of reasons prompted the Higher National Commission of the Great March of Return and Breaking the Siege to cancel the weekly protests including not granting Israeli Prime Minister Benjamin Netanyahu the opportunity to start a new military confrontation with Gaza to save himself at a time when he has been indicted on charges of corruption.

The Palestinian body fears Netanyahu, who became the first sitting prime minister in Israel's history to be indicted on a number of charges including bribery, fraud and breach of trust, would use the confrontation to improve his public image.

The paper said it is widely believed that "Israel will violate the terms of the ceasefire concluded in the last round" and shoot demonstrators at the border, which will prompt Islamic Jihad to respond and lead to a new confrontation that would only benefit Netanyahu in these stressful times.

The Palestinians' desire to examine the area around the fence for any residue after the recent Israeli shelling, has also been given as a reason why the protests have been suspended today.

The paper said the commission is discussing whether to reduce the frequency of the protests to once a month as a result of the change of the situation in Gaza.

Source: PalestineChronicle.com



---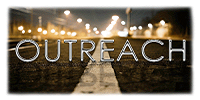 Newark, Delaware

During a break in the rain, a Jamaat al-Muslimeen 5-page document was given to 26 Muslims after Juma'.

Here is an Outline of the five pages.


Shoora. Issues and solutions in USA..


Has Pakistan surrendered Kashmir?


Maulana Fazlur Rahman on Imran Khan;s claims.


Babri masjid lost to Hindus in India?


New Syria fighting +Chaos in Iraq.
---


Brotherhood News [Sis Yasmin.]

Syrian Man Opens Shawarma Restaurant in Islamabad
from Sis. Yasmin

Meet the Syrian man Adnan also Known as Abu Amir (Father of Amir) who has opened the 1st Arabic Shawarma shop in F10 Markaz, Islamabad, Pakistan. Being a residence of United Arab Emirates, I can say that this is pure Arabic Shawarma.

This Syrian refugee Adnan couldn't make his way to Europe but rather than going to any neighbouring gulf country, he chose to move to Pakistan at the beginning of 2019.

Adnan started selling Shawarma in Islamabad almost 6 months before. But because of the original taste of Shawarma he serves, his restaurant became famous very fast. Now hundreds of customers from the different parts of Islamabad, visit him every day to enjoy Syrian Shawarma.

Interesting thing of Adnan is that it's only 6 months since he opened the Shawarma Restaurant in Islamabad, but he is able to speak very good Urdu now.



---


Fatwa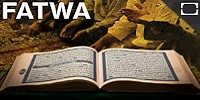 Question: Muslims are divided owing to the war between Ali, r.a., and Muawiyyah, r.a.
Does Islam offer a third view which could be for peace and unity?

Response by Kaukab Siddique, PhD

"Narrated Abu Bakra: The Apostle of Allah (peace_be_upon_him) said to al-Hasan ibn Ali. This son of mine is a Sayyid (chief), and I hope Allah may reconcile two parties of my community by means of him.

Hammad's version has: And perhaps Allah may reconcile two large parties of Muslims by means of him. (Sunan of Abu Dawood. Book #40, Hadith #4645)

Hasan, r.a., was the elder grandson of the Prophet, pbuh. Muslims love him because the Prophet, pbuh, loved him, He turned out to be a man of excellent character steeped in piety and worship.

In the years of conflict between Ali, r.a., and Muawiyya, r.a., Hasan, r.a., was constant in his opposition to the war. He was so intense in his opposition to the war that he came into direct opposition to Ali, r.a.

When Ali, r.a., was murdered, Hasan became Caliph for six months. A huge pro-Ali army supported him and was ready to go to war with Muawiyya, r.a. under the command of Hasan, r.a.

When the army realized that Hasan, r.a., was serious about stopping the fighting with Muawiyyah, r.a., the generals went to the extent of physically attacking Hasan, r.a., and tried to kill him. He was barely saved by his close supporters and escaped although injured. His property was looted by his own troops.

There were several attempts by the Shias to kill him.

Most Shias do not know or are not allowed to know that Hasan, r.a., was strongly in favor of stopping the war and finally gave his bayat [oath of allegiance] to Muawiyyah, r.a., who honored and respected him and gave him a large stipend every year to help him continue his studies and his charitable activities.

Hasan, r.a., lived comfortably under the rule of Muawiyyah, r.a., and never opposed him. [1] Muawiyya, r.a., even gave him five million dirhams to pay and calm down his own army which had turned against him. [2]

The shias have tried to paint Muawiyya, r.a., as the devil and simply ignore the facts about Hasan.

It was not an easy task for Hasan, r.a., to make peace with an opponent of Ali, r.a., with whose army there had been physical combat. Even Hussain, r.a., the younger brother of Hasan opposed his decision for peace but Hasan was determined that no more Muslim blood should be shed.

Muawiyyah, r.a., wanted the unity of the Muslims too. He agreed to every condition stipulated by Hasan, r.,. He promised to rule by Qur'an and Sunnah and the example of the first three caliphs. He also released large sums of money so that Hasan, r.a., could pay off his debts, fulfil his obligations and take care of his daily needs.

Shias are outraged when told that Hasan, did bayat [gave oath of allegiance] to Muawiyya, r.a., but there are numerous authentic reference to this oath of allegiance. Here is one which is his final statement in which he reprimanded his Iraqi "supporters" :

"Al-Hasab ibn Ali gathered together the leading people among his supporters in the palace of Mada'in. He said 'O people of Iraq, even if I did not give up on you for other reasons, there were three reasons which sufficed me: your killing my father, your stabbing my horse, and your looting my belongings, even the cloak from my shoulder. You swore allegiance to me vowing to make peace with whomsoever I made peace with and to fight whomsoever I fight. I HAVE SWORN ALLEGIANCE TO MUAWIYYAh. So, listen to him and obey' Then he came down and went into the palace." [3]

References:
Ad-Dahabi in Tarikh al-Islam. [Four hundred thousand dirhama.]
Ibn Asakir in tarikhe Damishq. [ 5,000,000 dirhams]
Ibn Sa'ad's Tabaqat al-Kubra.


---


PAKISTAN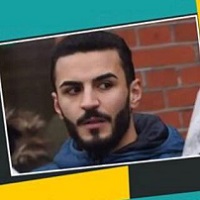 Pakistani Rallies Support Ilyas who jumped Qur'an Burning Norwegian Extremist. [photo of Ilyas.]
by Qaiser Sharif

LAHORE- Nov 23: Protest demonstrations were held across the country on appeal of Jamaat-e-Islami chief Senator Sirajul Haq to condemn the desecration of Holy Quran in Norway.

A large number of people from all walks of life attended the protests in Islamabad, Lahore, Karachi, Peshawar, Quetta and other cities, demanding strict actions against the person who tried to burn the copy of Holy Quran and laws to stop such acts in future.

JI Secretary General Ameerul Azim led the protest in front of Mansoora and showered praises for the young Muslim who interrupted the attempt through his brave act. He said Islamophobia was on the rise in the West and it was tantamount to destroy the world peace. He said anti-Islam extremists must understand that every Muslim in the world was ready to sacrifice his/her life to protect the sanctity of Holy Prophet Muhammad (PBUH) and Holy Quran. He said enemies of Muslims were afraid of the popularity of Islam and hatching conspiracies to prevent the message of the Islam which was a religion of peace and brotherhood. He said conspiracies against Islam would never succeed. He demanded the Muslim rulers file cases in their respective countries against the persons involved in anti-Islam rally the shocking acts of blasphemy in Norway. He said Pakistani government should immediately take up the matter at all international forums including the UNO. He thanked the people of Norway who expressed solidarity with the Muslims and held protests against the incident.

JI Naib Emir Abdul Ghaffar Aziz and JI Lahore chapter Emir Zikrullah Mujahid also addressed the participants.


---


Marriyum Aurangzeb Challenges Imran Khan
[Pakistan Today, 11,20.]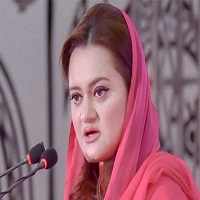 ISLAMABAD: Pakistan Muslim League-Nawaz (PML-N) Information Secretary Marriyum Aurangzeb on Wednesday challenged Prime Minister Imran Khan to appear before the Election Commission of Pakistan (ECP) in the foreign funding case and to declare his tax record and assets of his family.

In a statement, she said that during the past 37 years, Imran has lived a lavish lifestyle but has paid only Rs4.7 million in taxes. "He calls other the thief but he is actually the biggest thief himself," she said, adding that if the premier is innocent, he should declare his tax record and asset details of his family.

She also said that Imran talks about the difference in rules and laws for the rich and poor but he himself enjoys exemption from those laws. "He must tell the nation why did not declare the foreign accounts and assets maintained under the name of Jamima Goldsmith, Roehampton Khan and Bushra Bibi and his children. He hides his own assets but investigates three generations of the Sharif family over their assets," she added.

She further accused the premier of incompetence and said that he must inform the nation about his "23 secret bank accounts".

"It is now time for him to be held accountable," she concluded.


---


From our Readers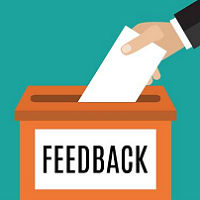 Tourism not right for Pakistan
by Athar Mohiuddin [Canada]

Western style tourism is recipe for pollution n degradation of the ecological environment n ruining of the character of the people. Ik wants to make it hoopla for tourists but it will be disaster which cannot be measured in dollar value. Just note the dress that crazy woman is wearing in diff locations as if she is a thoroughbred westerner. What kind of role model is she? Why cant niqabi role model in promoting tourism. After all IK wife is perfect role model. Simply put inferiority complex. Video: Youtube.com/watch?v=WUMlDBt-PHk


---


Ilhan Omar and Sharia. Can she be a Muslim when this is her thinking?
[From an activist in Baltimore. Name withheld on request.]

Kaukab,
as salaamu alaikum wa rahmatullah

Did you hear that Ilhan Omar proudly introduced legislation that condemns Sharia law in Brunei? (not to mention her advocacy for LGBTQ and abortion, and Marxism).
Yet, she is a celebrity and key note speaker for CAIR (Council on American Islamic Relations). I asked Ibrahim Hooper of CAIR about these issues with Ilhan Omar but he did not reply.

Now, Ilhan Omar is endorsing zionist Jew Bernie Sanders. I think she was put in that position to be a controlled opposition within the elite political establishment.

She only wears her hijab for identity politics, as proclaimed by the Democrats. If she didn't claim to be a Muslim, I would have a lot more respect for her. Sometimes Marxists will take the correct position on issues, such as condemnation of zionism. But as you know so well, Communism is also an extremely oppressive system.

It has also been shown that Ilhan Omar has a history of "shacking up" with boyfriends, and calling them husbands, and saying it was from her "faith tradition" (but not a legal marriage). She breaks up with boyfriends with whom she lives, and calls it a divorce "in her faith tradition:.

I'm just shocked that none of the larger, well funded Islamic organizations ever call her out on these things. She is a hero, or I should say, a shero, to these organizations. But her introducing legislation to condemn Sharia law against a small country (Brunei) should make it plain that she is not a Muslim. It is interesting that the Democrats used her as the one to introduce the anti-Islamic legislation against nation of Brunei. How can Ibrahim Hooper/Nihad Awad defend this, and still use her as their key note speaker for events?

She is definitely a controlled opposition agent who is working for the zionists. Do you agree?


---


Turkish mosque, Diyanet Center of America, Lanham, Maryland, quickly Joined the pro-Regime Establishment
[Notes from Nadrat Siddique.]

According to DCA's own web site, their representatives attended the CAIR Community Congressional Reception on January 10, 2019. There, they met with Congressman Andre Carson (D-IN), and Congresswomen Rashida Tlaib (D-MI) and Ilhan Omar (D-MN).

Then, in addition, DCA participated in the ICNA- MAS Annual Convention in DC April 19-21, 2019. The Turkish mosque actually organized two sessions during that convention.

According to its website, DCA is "supporting all Muslim organizations locally in the DMV Area and nationwide via collaboration, support, and collaboration." But, they don't appear to be supporting any independent Muslim organizations or institutions, such as Masjid Al-Islam or Jamaat al-Muslimeen.


---


CHINA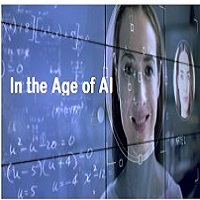 China Is Using Artificial Intelligence on Its Uighur Muslim Population

It's been estimated that China's government has detained as many as a million members of the country's Muslim population in so-called "re-education camps," in part of a campaign that has alarmed human rights activists across the world.

This week, drawing on 403 pages of leaked government documents, The New York Times published new details of how the ongoing crackdown took shape under Chinese President Xi Jinping and other leadership in the Communist Party of China, how government workers who resisted the plan were sidelined, and what officials were instructed to tell young people whose families had been detained.

"They're in a training school set up by the government to undergo collective systematic training, study and instruction," the talking points read, adding, "You have nothing to worry about."

The Chinese government's campaign against those it says have been exposed to extremism is centered on an autonomous region, Xinjiang, where nearly half of the 25 million residents are a Muslim people called the Uighurs.

Earlier in November, a FRONTLINE documentary called In the Age of AI examined how, as part of its crackdown involving the Uighurs, China's government has made Xinjiang a test project for forms of extreme digital surveillance.

Among those efforts, the film reported, is an artificial intelligence system that the government claims can predict individuals prone to "terrorism" and detect those in need of "reeducation" at scores of recently built camps.

"The kinds of behavior that's now being monitored — you know, which language do you speak at home, whether you're talking to your relatives in other countries, how often you pray — that information is now being Hoovered up and used to decide whether people should be subjected to political reeducation in these camps," Sophie Richardson, China Director for Human Rights Watch, tells FRONTLINE.

Surveillance and artificial intelligence technologies are being deployed all throughout China. Cameras with AI-powered facial recognition are everywhere, and various pilot projects use AI to give people a "social credit" score, punishing some for certain behavior and rewarding others for what the government considers good citizenship.

But the ends to which this technology is being used on the Uighur population, activists in the film say, are particularly alarming.

"They have bar codes in somebody's home doors to identify what kind of citizen that he is," lawyer and a prominent Uighur activist Nury Turkel says, warning that China's government is using new technologies to help carry out mass punishment of an ethnic group.

Though China's government says conditions inside its "re-education camps" are very good, as the film says, there have been reports of torture and deaths inside them.

The documents published in part by The New York Times this week were leaked, the Times said, by "a member of the Chinese political establishment" who hoped to help hold party leadership accountable for detaining Muslim citizens en masse.

Following the publication of the Times' story, a Chinese government spokesman defended what he called "a series of preventive counterterrorism and de-extremism measures" that he said had been successful in preventing violent terror attacks in Xinjiang. The Xinjiang regional government responded more forcefully, describing the Times reporting as "total nonsense and a pack of lies." Chinese officials have not disputed the authenticity of the leaked documents.

Source: pbs


---


Importance of Dua

The following points about Dua were presented at the Shoora of Jamaat al-Muslimeen International by Sis. Kristi:


Dua is required. Dua is not the same as our prayers. Dua is worship.



Quran says: "And your Lord said: Invoke Me and ask Me for anything I will respond to your supplication. Verily, those who scorn My worship they will surely enter Hell in humiliation!" [Surah 40:60]


"The most excellent worship is Dua." (Sahih Al-Jami)


Prophet Muhammad, may the mercy and blessings of God be upon him, called "dua the essence of worship" [4]At Tirmidhi


Prayers are public, encouraged to prayer with others. But Quran says our invocations to Allah should be done in secret: Quran says: "Invoke your Lord with humility and in secrecy" [Qur'an 7:55]




Dua is a form of Jihad. The Ummah is suffering all over the world. Make Dua for them!



The Prophet (pbuh) said, "Dua is the weapon of the believer, the pillar of faith, and the light of the heavens and the earth." Kulayni 1407AH, 2:468.


Holy Prophet (SAW) said: "The Dua of a Muslim for his brother (in Islam) in his absence is readily accepted. An angel is appointed to his side. Whenever he makes a beneficial Dua for his brother the appointed angel says, 'Ameen. And may you also be blessed with the same.'" (Sahih Muslim)


Allah said "Ask forgiveness for your sin and also for the believing men and women" [Qur'an 47:19]




Dua has the power to change the future



Prophet (SAW) said, "Dua turns away destiny and good deeds lengthen age." (Tirmidhi




Make Dua in the state of Obedience:



Quran 2:186 says "And when My slaves ask you concerning Me, then answer them, I am indeed near. I respond to the invocations of the supplicant when he calls on Me. So let them obey Me and believe in Me, so that they may be led aright" [Surah Al-Baqarah, 2:186]


Hudaifah(RA), narrated that the Prophet صلي الله عليه وسلم said, "By Him, in whose hand is my soul, you should enjoin good and forbid evil or else it is likely that Allah will send a punishment upon you and then you will invoke Him and you will not be answered" (Tirmidhi)


Dua provides the keys to success and the keys to happiness (salvation). The best dua is that which comes from a clean and pure heart" Kulayni 1407AH, 2:468




Be humble, but be Firm in your Dua:



He also suggested that the believer be humble, yet firm when making dua and said, "When one of you supplicates, he should not say, 'O God, forgive me if You will,' but be firm in asking and make the desire great, for what God gives is nothing great for Him."[5] Saheeh Muslim


Hadith: Abu Hurairah narrated that Allah's Messenger صلي الله عليه وسلم said: "None of you should say 'O Allah forgive me if You wish,' 'O Allah Be Merciful to me if You Wish'; but he must appeal to Allah with determination, for nobody can force Allah to do something against His Will." (Tirmidhi).




Make Dua while Attentive and MIndful:



Always make sure that your heart is mindful when you are supplicating because Allah does not answer a Du'a from an inattentive heart. Abu Hurairah narrated that Allah's Messenger صلي الله عليه وسلم said, "Invoke Allah while you are certain to be answered and know that Allah does not answer a Du'a from a heart which is inattentive and unmindful" (Tirmidhi).




Be Confident, Have determination, Have Belief - believe that Allah really is there and hearing you:



"And when My servants ask you concerning Me, (tell them) I am indeed near. I respond to the invocation of the supplicant when he calls" [Qur'an 21:187]


Quran says: "And your Lord said: Invoke Me and ask Me for anything I will respond to your supplication. Verily, those who scorn My worship they will surely enter Hell in humiliation!" [Surah 40:60]




Make Dua, then be patient:



the Prophet صلي الله عليه وسلم said, "The invocation of any one of you is granted (by Allah) as long as he does not show impatience by saying 'I have invoked Allah but my request has not been answered'" (Bukhari). In another narration by Abu Hurairah, the Prophet صلي الله عليه وسلم said, "A servant is granted his request as long as he does not invoke Allah for a sin, or to break kinship ties, and he does not make haste."


Abu Hurairah (May Allah be pleased with him) reported: The Messenger of Allah (PBUH), "The supplication of every one of you will be granted if he does not get impatient and say (for example): 'I supplicated my Rubb but my prayer has not been granted'.'' [Al-Bukhari and Muslim].




Make Dua without loudness of words.



And remember your Lord within yourself, humbly and with fear and without loudness in words in the mornings and in the afternoons." (Quran 7:20)


Invoke Allah in a low tone as it is closer to sincerity: "Invoke your Lord with humility and in secret. He does not like the aggressors" (Qur'an 37:55).


"And remember your Lord by your tongue and within yourself, humbly and with fear without loudness in words, in the morning and in the afternoon and be not of those who are neglectful." [Qur'an 37:205]




There are a few things that will prevent our Dua's from being accepted:



Don't be Impatient; Don't ask for anything Sinful; Don't ask for anything that will cutoff the ties of kinship:


The narration of Muslim is: "The supplication of a slave continues to be granted as long as he does not supplicate for a sinful thing or for something that would cut off the ties of kinship and he does not grow impatient.'' It was said: "O Messenger of Allah! What does growing impatient mean?'' He (PBUH) said, "It is one's saying: 'I supplicated again and again but I do not think that my prayer will be answered.' Then he becomes frustrated (in such circumstances) and gives up supplication altogether.




Doing righteous deeds will help put us in the right state to make Dua:



"And He answers (the supplication of) those who believe (in the Oneness of Allah - Islamic Monotheism) and do righteous good deeds, and gives them increase of His Bounty. And as for the disbelievers, theirs will be a severe torment." (Quran 42:26)




Make Dua in time of need and in times of plenty and comfort:



The Prophet Muhammad (SAW) said: "Whosoever desires that Allah answers his Duas in unfavorable and difficult conditions, he should make plentiful Dua in days of ease and comfort."


Abu Hurairah narrated that the Prophet (صلي الله عليه وسلم said, "(Anyone who is pleased) that Allah responds to him at the time of trouble and distress, (should) increase Du'a at the time of calmness." [Tirmidhi]




Prostration is better, but not required for Dua:



Prophet (SAW) said: "A slave becomes nearest to his Lord when he is in prostration. So increase supplications in prostrations." (Sahih Muslim).


Prophet Muhammad, may the mercy and blessings of God be upon him, said, "A slave becomes nearest to his Lord when he is in prostration. So increase supplications in prostrations.''[1] "The supplication of every one of you will be granted if he does not get impatient and say, 'I supplicated my Lord but my prayer has not been granted'.' Saheeh Al-Bukhari, Saheeh Muslim


Riyad as-SalihinvvvvIn-book reference Book 17, Hadith 1498 Abu Hurairah (May Allah be pleased with him) reported:The Messenger of Allah (ﷺ) said, "A slave becomes nearest to his Rubb when he is in prostration. So increase supplications in prostrations."[Muslim].




Hands open and raised:



The Prophet (SAW) said:"Your Lord, may He be blessed and exalted, is characterized by modesty and generosity, and He is so kind to His slave that, if His slave raises his hands to Him, He does not let him take them back empty." [Narrated by Abu Dawood, 1488; classed as Saheeh by Al-Albaani in Saheeh Abi Dawood, 1320]


The Prophet (SAW) also said:"Allah is Most Generous, and He dislikes to turn away empty the hands of His slave when he raises them to Him." [Narrated by Al-Tirmidhi, 3556; classed as Saheeh by Al-Albaani in Saheeh Al-Tirmidhi].


Raise ones hands: It is a recommended practice to raise one's hands in making Du'a as it was done by the Prophet صلي الله عليه وسلم at different occasions. Abu Musa al-Ash'ari narrated, "The Prophet invoked and raised his hands and I saw the whiteness of his armpits." [Bukhari]




Dua is accepted at any time but a few times are better:



Abu Umamah (May Allah be pleased with him) reported: The Messenger of Allah (PBUH) was asked: "At what time does the supplication find the greatest response?'' He (PBUH) replied, "A supplication made during the middle of the last part of the night and after the conclusion of the obligatory prayers.'' [At-Tirmidhi].


"In the last third of every night our Rabb (Cherisher and Sustainer) (Allah (SWT)) descends to the lowermost heaven and says; "Who is calling Me, so that I may answer him? Who is asking Me so that may I grant him? Who is seeking forgiveness from Me so that I may forgive him?."' [Bukhari]'




Allah answers and He has Plenty, so don't be afraid to ask!:



The Prophet صلي الله عليه وسلم said, "Any Muslim who supplicates to Allah in a Du'a which contains no sin or breaking of kinship, Allah will give him one of three things: either his Du'a will be immediately answered or, it will be saved for him in the hereafter, or it will turn away an equivalent amount of evil (from him)". The companions said "...so we will ask for more." He replied, "Allah is more (generous)." [Ahmad]


Trust in Allah and certainty of reply: One must be certain that Allah does whatever He wishes, whenever He wishes. Allah tells us in the Qur'an: "And there is nothing, but with Us are the stores thereof. And We do not send it down except with a known measure" (Qur'an 15:21). In a Hadith Qudsi narrated by Abu Dharr, Allah revealed through the Prophet صلي الله عليه وسلم, "O My servants, were the first of you and the last of you, the human of you and the jinn of you to rise up in one place and make a request from Me, and were I to give everyone what they requested, that would not decrease what I have anymore than a needle decreases the sea if put into it" [Muslim]




We may not get what we ask for, but Allah does respond:



Our dua is heard and rewarded, but we may not get what we ask for or expect. Holy Prophet (SAW) said about it: "Whoever does Dua to Allah, Allah fulfills his seeking or in exchange averts misfortune until the Dua is not related to sin or breaking some relation." (Tirmidhi)




Being a state of obedience is better and our condition matters and helps our Dua be heard (have a pure heart, do good deeds, be humble, etc) but there are three supplications that are never rejected by Allah:



"The Messenger of Allah (SAW) said; Three supplications will not be rejected by Allah, the supplication of the parent for his child, the supplication of the one who is fasting, and the supplication of the traveler." [Tirmidhi]
2019-11-25 Mon 12:35:48 ct

NewTrendMag.org