NewTrendMag.org News # 1830
[ Click on NEWS for back issues ][ OUR BOOKS ][ Contact ][ Previous Issue ]

29 Muharram 1441 A.H. - September 29 2019 Issue # 39, Newsletter #1830

---


Hadith of the Week

Narrated by Warrad,ra:

(the clerk of Al-Mughira bin Shu'ba) Muawiya wrote to Al-Mughira:
"Write to me a narration you have heard from Allah's Apostle."
So Al-Mughira wrote to him, "I heard him saying the following after each prayer:
'La ilaha illal-lahu wahdahu la sharika lahu, lahu-l-mulk wa lahuI-hamd, wa huwa 'ala kulli Shai-in qadir.'
He also used to forbid idle talk, asking too many questions, wasting money, preventing what should be given, and asking others for something (except in great need), being undutiful to mothers, and burying one's little daughters (alive)."

Bukhari Volume 8, Book 76, Number 480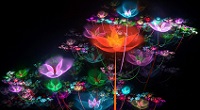 [With thanks to Sis. Kristi]



---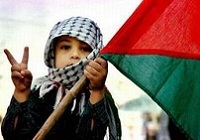 Palestinians rally for 76th consecutive Friday in Gaza

Hundreds of Palestinians converged near the security fence that separates the Gaza Strip from Israel on Friday to participate in the weekly anti-occupation protests known as the Great March of Return.

Holding Palestinian flags, the protesters flocked to five different areas in the eastern Gaza Strip.

The Higher National Commission of the Great March of Return and Breaking of the Gaza Siege, formed by Palestinian factions, named this Friday's rallies the "Al-Aqsa Intifada" in reference to the second Palestinian Intifada which erupted on Sept. 28, 2000.

The Palestinian Ministry of Health said that 63 demonstrators were injured in the marches.

The ministry added that 32 of them were injured by live bullets, without explaining the nature of the other injuries.

Since the Gaza rallies began in March last year, nearly 270 protesters have been martyred and thousands more wounded by Israeli forces at the security fence with Gaza.

Demonstrators demand an end to Israel's 12-year-old blockade of the Gaza Strip, which has shattered the coastal enclave's economy and deprived its 2 million inhabitants of free movement in and out from Gaza and many basic amenities.

Since Gaza rallies began in March last year, nearly 270 protesters have been martyred and thousands more wounded.

Source: AA.com



---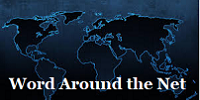 by Br. Nazeer, Texas
Yemen's Houthis claim new video shows battle victories on Saudi border
MiddleEastEye.net/news/yemen-houthi-video-saudi-captured-border

Palestinian hospitalised and in critical condition after Israeli interrogation
MiddleEastEye.net/news/palestinian-hospitalised-and-critical-condition-after-israeli-interrogation

Bodyguard to Saudi king shot dead by a friend
TheGuardian.com/world/2019/sep/29/bodyguard-saudi-king-reportedly-shot-dead-friend-abdulaziz-al-fagham

US-made bomb used in deadly Saudi-led air raid in Yemen
alJazeera.com/news/2019/09/bomb-deadly-saudi-led-air-strike-yemen-190925160601125.html

Thousands rally in New York for human rights in Kashmir
alJazeera.com/news/2019/09/york-thousands-rally-human-rights-kashmir-190928053510778.html

At least two dead in Greek migrant camp fire
France24.com/en/20190929-at-least-two-dead-in-greek-migrant-camp-blaze

Sudanese urge release of student detained in Egypt anti-Sisi rallies
France24.com/en/20190929-sudanese-urge-release-of-student-detained-in-egypt-anti-sisi-rallies

Children for Sale: The Fight Against Child Trafficking in India
alJazeera.com/programmes/rewind/2019/09/children-sale-fight-child-trafficking-india-190926163910797.html

Political Prisoners :

AhmedAbdelSattar.org

FreeZiyadYaghi.info

FreeMasoudKhan.net

Civil Discord Show


---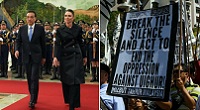 Several important stories this week about the Muslims in China:

China's repressive reach is growing
WashingtonPost.com/opinions/global-opinions/chinas-repressive-reach-is-growing/2019/09/27/dccb5f48-dfc1-11e9-b199-f638bf2c340f_story.html

China is committing one of the most horrific crimes of the modern era
News.com.au/world/asia/are-they-sick-are-they-dead-what-really-happened-to-chinas-missing-uighur-people/news-story/f31a4e17177689f6c5d720d01d07df29

UN Human Rights Body Hears: China is harvesting thousands of human organs from its Uighur Muslim minority.
BusinessInsider.com/china-harvesting-organs-of-uighur-muslims-china-tribunal-tells-un-2019-9

China's Hui Muslims Face Crackdown: "Afraid We Will Become The Next Xinjiang"
NPR.org/2019/09/26/763356996/afraid-we-will-become-the-next-xinjiang-chinas-hui-muslims-face-crackdown

The U.S. led more than 30 countries in condemning China's "horrific campaign of repression" against Muslims in Xinjiang at an event on the sidelines of the U.N. General Assembly.
Reuters.com/article/us-usa-china-un-xinjiang/u-s-leads-condemnation-of-china-for-horrific-repression-of-muslims-idUSKBN1W92PX



---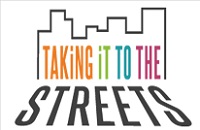 Abingdon, Maryland
52 reached after Juma

On September 27, a 4-page Jamaat al-Muslimeen document was given to 52 Muslims.

This masjid is controlled by very rich Muslims. They did a fund raiser after prayers calling on each person to donate $500. It is very embarrassing for those Muslims swho don't have that kind of money. So they start leaving during the fund raiser.

Here is an outline of the 4-pager given to 52:


"Religion of peace" is false doctrine. Qur'an teaches resistance.


Why is Maudoodi important?


China, Palestine, Kashmir: Suffering and anguish.


Battles in Syria, Iraq, Afghanistan.
---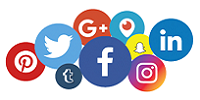 New Trend's
September 22 issue on Facebook reached
121,920
people in Muslim communities in Pakistan, Bangladesh, UK, Afhanistan and Turkey.

Articles in it included:


"it's wrong to say Islam is religion of peace. [Dr. K. Sddique.]


Kashmir is world's biggest prison. [Jamaate Islami Pak.]


Transgender" vs. Women's rights. [Sis. Aisha]


Guidance in Affliction. [Sis. Yasmin.]


Video of Chinese Muslims, shackled and blindfolded. [Sis. Kristi]


IS advancing in eastern Homs, Syria. [SOHR]
and many others,
---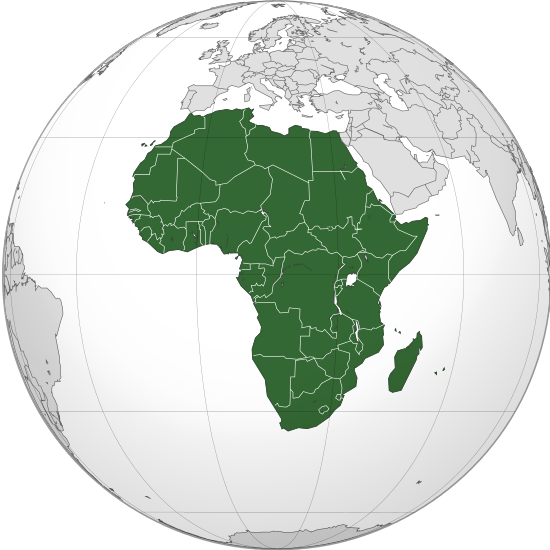 Sources of Funds for Muslims from Repetitive Hajj. Prof. Akintola notes why Muslim Institutions are in Bad Shape.

By Abdulkabir Oyemomi

In a lecture delivered by Professor Ishaq Akintola, the director of the Muslim Rights Concern at the Annoor Mosque, Abuja, on Saturday 21st September, 2019, he opined that although Nigerian Muslims have the right to go on hajj as many times as they wish, in reality, hajj is only expected to be performed once in a lifetime.

However, he said, Nigerian Muslims overdo it by going on hajj and Umrah every year. According to Akintola, those who do so earn more rewards from Allah but they end up making Saudi Arabia richer while Nigeria becomes poorer.

Akintola added, "It is time for strategic thinking. There is no time to lose. Muslim leaders must establish the Ummah Development Fund (UDF) in order to improve the economic condition of Nigerian Muslims.

"While those Muslims who go on hajj and Umrah every year should be allowed to do so because they are merely exercising their Allah-given fundamental human right of freedom of worship as entrenched in Section 38 (i) & (ii) of the 1999 Constitution of the Federal Republic of Nigeria, they should be made to contribute to the Ummah Development Fund.

"Those going on hajj or Umrah for the second, third or more times should be made to pay to the Ummah Development Fund. Anyone repeating hajj should pay 5% of the total cost as his contribution to the UDF while those repeating Umrah should pay 13%.

"Disbursement of UDF should go to the education, health, humanitarian and economic sectors of Nigerian Muslims in this manner : 60% to education (establishment of more Islamic universities); 20% to health (establishment of Muslim hospitals); 10% to humanitarian services (for taking care of Muslim widows, orphans and other vulnerable Muslims) and 10% to investments (building of halal hotels and other businesses).

"However, those who have never performed hajj or Umrah before should be exempted.

Laying more emphasis on his analysis, Akintola asked, "Where are Muslim hospitals? How many Islamic universities are in Nigeria? The total number of universities in Nigeria is 170. Out of this number, the Federal Government has 43, the state governments have 48 and 79 are private universities.

But the real tragedy is that out of the 79 private universities, only six (6) belong to Muslims. Muslim students are persecuted in those private universities which are owned by non-Muslims. They are forced to attend church services. Female Muslim students are not allowed to use hijab. Muslim students are denied the right to form Islamic associations like MSS. They are not allowed to observe salat as no space is allocated to mosques. Yet Nigerian Muslims continue to snore loud in their sleep. Who did this to Nigerian Muslims?

Akintola also added the Zakat angle to his proposed UDF.

"As at today, only those states practicing Shari'ah are collecting zakat officially. But what of millions of Muslims in the other states?

"I therefore suggest that Muslim communities in those remaining states should organise voluntary payment of zakat to be managed by tested and trusted Muslim leaders in their states. Zakat funds collected in the states should be used in the same manner as those collected on hajj and Umrah.

Akintola lamented the poor condition of Nigerian Muslims.

He said, "Too many Muslims are suffering. Employers of labour discriminate against Muslim job seekers. I am constrained to single out Muslim women whose employability is at the lowest level due to the Islamic dress code of hijab.

"The divinely ordained use of hijab often makes it impossible for Muslim women who use hijab to get jobs. For instance, the army, police, NDLEA, customs, immigrations advertised for recruitments this year (2019) but Muslim women in hijab could not apply.

"Let me quickly respond to the question raised by a member of the Abuja chapter of MURIC in his online contribution to the issue of UDF during this lecture. The brother suggested that I personally or MURIC as a group should coordinate UDF.

"I have responded by telling him and other members of MURIC in Abuja Chapter that it means UDF is dead on arrival.

"The question we should ask ourselves is : should MURIC or Akintola arrogate this UDF idea to himself or itself? I say a capital NO. Let all Muslims have access to it, analyse it, adopt it or reject it. Posterity will judge.

"I therefore propose the establishment of a UDF COMMITTEE in which all major Islamic organizations in the country will have one representative each. Members of this committee will propose a Board of Trustees (BOT) who will manage the fund.

"The BOT membership, hopefully, will include tested and trusted Muslims like Mallam Adamu Adamu (current Minister of Education), Mallam Ahmed Ali (current head of customs) and Professor Ishaq Oloyede (current head of JAMB).

"Finally, I call on the Sultan of Sokoto and President General of the Nigerian Supreme Council for Islamic Affairs (NSCIA) to take the bull by the horn by requesting for nominations from major Islamic organizations throughout the country.

"I put the responsibility on the wide shoulders of the NSCIA because it is the only umbrella organization for Muslims in Nigeria. It therefore has indisputable locus standi. Nevertheless, NSCIA is advised to hands off the team once it has been set up. The BOT of the UDF can only perform effectively if it is independent.

"This suggestion for the establishment of Ummah Development Fund is capable of lifting millions of Nigerian Muslims out of poverty, ignorance and disease.

"I urge Muslim leaders and Muslim elites to embrace it in the interest of coming Muslim generations. This is our legacy to unborn Muslim children. To ignore it is to incur the wrath of young Muslims who are already getting frustrated anyway. They are already asking : how did the affair of Nigerian Muslims get so worse? Why are we the dregs of society? What were our fathers doing? Why did they allow this to happen to us?"
PLEASE SHARE AMONG MUSLIM INDIVIDUALS, MUSLIM GROUPS & ISLAMIC ORGANISATIONS



---


Editorial

Aleppo and Mosul vs. Nuremburg and Aachen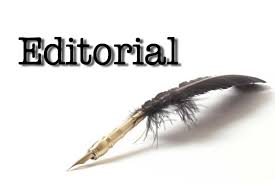 The Destruction of Entire German Cities in World War II Holocaust of Civilians was meant to turn People against their rulers and lead to the collapse of Armed Resistance. It Failed
by Kaukab Siddique, PhD

David Irving wrote an entire book documenting the incineration of the south German city of Dresden. It was a holocaust

What is not known is that ALL German cities were similarly destroyed, especially after the German air force became ineffective.

Why do the western powers try to destroy civilian populations?

Eastern Aleppo in Syria was destroyed in 2016. Mosul in Iraq was destroyed in 2017.

The Islamic defenders of Aleppo successfully resisted years of assault by the Shiite-Alawite regime in Damascus. The Lebanese Hizbullah and Iranian Revolutionary Guards joined Damascus regime's forces and assaulted Aleppo repeatedly. The Islamic resistance grouped in FSA volunteer forces fought back successfully. In fact the resistance, helped by al-Nusra from outside Aleppo, launched successful counterattacks which drove Assad's allies way back from Aleppo.

In the third segment of the assault on Aleppo, the Russian air force joined Assad's regime and started the systematic destruction of East Aleppo block by block, street by street. Eastern Aleppo became a pile of rubble. Thousands of civilians were buried in the rubble.

This was the Russian resuscitation of the World War II doctrine of assault on civilian populations.

A similar process occurred in Mosul, Iraq. The Islamic Caliphate established in Mosul was militarily able to resist the Shia armies supported by the American air force. When the Baghdad regime attacked East Mosul, conventional battles went on for months. The regime won but paid a heavy price. UN figures showed 2,000 Shia troops killed. The regime protested to the UN and stopped announcing casualty figures.

The attack on West Mosul was much more difficult. A large civilian population was supporting the Islamic State. A determined force of hard core mujahideen, about 1600, were intent on fighting back.

Here the Americans and Shia Iraqi forces followed the World War II doctrine of terrorism aimed at the entire population. There was a steady stream of regime propaganda claiming that the fighters were hiding behind the civilians. [Almost a duplicate of the Israeli propaganda during Israel's bombing of Gaza and, before that, Lebanon.]

No one had invited the Shia military to "liberate" Mosul. Now it has come out that heavy artillery and tank fire was aimed by the Shia military at the general population of Mosul. The American air force, with its coalition of French, Australian, Belgian and Canadian air forces, became the air force of the regime. The AIR WARS group has counted 5118 civilians killed in the air attacks with another 2000 feared lying dead in the rubble. However, with the Shia regime's general use of heavy artillery and Apache helicopter attacks on Mosul, the civilian death toll has spiraled into genocide. The British paper, The Independent, and now other sources too, are estimating the civilian death toll at 40,000 and about 900, 000 made homeless. The regime itself says that if there were an IS sniper on a roof top, a US air strike would be called in, destroying the house and everything around the house: 500 pound bombs were used.

This destruction of entire cities, block by block, house by house, has its genesis in the destruction of German cities in World War II.

Symbols of German culture were destroyed by the British and US air forces. Historic sites, churches, schools, theatres were bombed again and again till they were wiped out.

In Syria, we see mosques and seminaries being bombed. Thousands of mosques have been damaged or completely demolished.

In Mosul, the air strikes not only destroyed the historic El-Nuri mosque but the US and the Shias claimed it was destroyed by the Islamic State itself! It was the rallying point of the Islamic resistance and the IS flag had been flying from the top for a couple of years. The worldwide Zionist media were used by the Shias to proclaim that the Islamic State itself destroyed its most important mosque from where the Caliphate had been proclaimed. Is it surprising that the Shias and the US have not called for any impartial inquiry.

The idea was TERRORIZE and HUMILIATE THE POPULATION and as a result:

People will turn against their rulers.

Production of weapons and ammunition will cease or be cut down drastically.

The fighters would surrender.

The unexpected happened both in Germany and now in Syria and Iraq.

Here is an extract about the bombing of Nuremburg which was the rallying point of Hitler's movement. The cultural aspects of the city had to be destroyed to humiliate the German people.

Nuremburg: " The U.S. Eighth Air Force appeared midday on October 3, 1944 with 454 Flying Fortresses. They hit the choir of St. Sebald's Church, the castle, the Durer House and landed a direct hit on the Peller House behind it, which had been among Germany's most beautiful patrician residences. The bombs plowed through the four-hundred-year-old St. Rochus Cemetery, slinging around the sarcophagus-like sandstone monuments, uncovering the resting bones. .... "

"Tucher Castle, the Hans Sachs, and Veit Stoss Houses, the Holy Ghost, Saint Ageidius's and Mastersingers' churches, the entire castle grounds, and a total of two thousand medieval homes were crushed in a vandalistic fit of raving madness.... which had all remained intact throughout much of the war as they were militarily irrelevant.... were not these cities the great symbols, demonstrating to the German people their background?" [The Fire by Jorge Friedrich, page 277]

Here is an example of a city which fought back. Aachen, on the border of west Germany. "The city was of no military use, it had been radically destroyed by bombing raids on the nights of April 11 and May 24, 1944. The former was the most severe preinvasion raid, killing 1,525 residents including 212 children. Six hospitals were hit, making them needed all the more. Eighty patients and eleven nurses were killed.... on May 24, when Bomber Command sent 442 planes that leveled more than just the two train stations. In addition to the 15,000 left homeless and 207 dead, the raid destroyed several villages....(including) the old district of Aachen...with hot springs and the Imperial Abbey dating back to the early middle ages...razed on April 12." [page 117]

"...the old town of Bonn died in a fire of eighty thousand incendiary sticks, two hundred high-explosive bombs, and fifty block busters... the Minster church of 1070...suffered heavy damage... 486 civilians lost their lives." [page 127]

Neither Aachen nor Bonn had any military significance. But after the bombing, the German people [mostly civilians] fought back bitterly and held Aachen for a long time.

It's interesting to note that after Aleppo and Mosul, the Islamic people are still fighting back.

Similarly the German people kept fighting even after their cities were pulverized by the allied air forces.

Terrorizing the civilian populations does not lead to the surrender of fighting forces if they are highly committed to their cause.

None of the Germans turned against Hitler. None of the civilians in Mosul turned on IS. In fact the women came out to give their lives against the Shia assault.

The slaughter of civilians is not strategically helpful.


---


Pakistan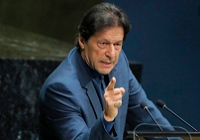 Imran Khan's Speech at the UN included Serious Errors
[New Trend comment.]

The entire spectrum of secularists has praised Imran Khan's speech. He did speak well against global warming and Islamophobia. However there were serious weaknesses in his speech which should be noted.

Here are our comments:


It was Imran khan's cry for pity and mercy. He was trying to tell non-Muslims that Kashmiris will get radicalized.


He assured his non Muslim audience that he has fulfilled their wishes by wiping out the mujahideen groups in Pakistan and it is now the job of the UN to hold back India!


He is against Islamic groups and then tries to fool Muslims by talking about Madina.


India should lift the curfew he says but when it is lifted, he says, Kashmiris will come out crazy and india will slaughter them. He does not see the contradiction!


Pakistan is destroying itself by striking against Islamic groups and Imran is part of this disaster.


If India attacks us we will fight back he said . But india might absorb Kashmir without attacking Pakistan. It is getting ready to take Free Kashmir.


Without Islam Pakistan cannot fight back. The generals lost East Pakistan and have devastated Swat and Waziristan which wanted Islamic Law. The generals are used to attacking soft targets.


Two Pakistani soldiers were killed in Waziristan a couple of days back. A series of new attacks has begun. Mujahideen retreated but have not been defeated.


India is gaining ground in Afghanistan owing to Pakistani actions against Pashtuns.


Imran told a bunch of lies. His top general is friends with Trump and he himself is depending on Trump to mediate Kashmir..


All this talk about global ummah makes no sense when Imran is not supporting any fighting Muslim group even verbally.


He lied that mujahideen against Soviets were trained by Pakistan. Looks like he has never heard of Osama. Pakistani troops never fought against Soviets.


He branded as terrorist the group whose youth attacked Indian army at Pulwama.


It's a shame that he attacked his political opponents as corrupt. Washing his country's dirty linen in public, oversea, is not wise. They were branded as corrupt and arrested so that he could be made prime minister by the army.


He helped the blasphemer to escape to Canada while the opponents of blasphemy were arrested .
---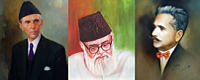 UN has Failed Both
Kashmir and Palestine
by Qaiser Sharif

Muzaffarabad, Azad Kashmir- Sep 27: Jamaat-e-Islami chief Sirajul Haq has expressed regret over the failure of the United Nations to get implemented its numerous resolutions on Kashmir.
Addressing "Save Kashmir March" in Muzaffarabad on Friday, he said the UN acted as toothless body when it came to the matters pertaining to the Muslim world.

AJK Prime Minister Raja Farooq Haida, AJK Legislative Assembly member Abdur Rasheed Turabi, JI Naib Amir Mian Aslam, JI AJK chapter Amir Dr Khalid Mahmood and others also addressed the participants.

Holding flags of Pakistan, AJK and the JI a large number of people from all walks of life attended the event. They chanted slogans in "Kashmir Banay Ga Pakistan-Kashmir will be the part of Pakistan" and "Long Live JI-Long Live Kashmir Freedom Movement" on occasion.

"The UN, world powers and Pakistani government have done nothing practical in support of the people of Kashmir who are starving to death due to food shortages in the held region and passing their lives under worst curfew," said Senator Siraj, warning the world against growing anger of the people of AJK and Pakistan about the situation.

"People would be compelled to march towards the Line of Control if India continued its atrocities in the held area and world did nothing to stop it."

He said people of Pakistan and AJK were ready to go to any extent in support of their brethren, asking the world not to test their patience, shun its silence and force New Delhi to stop worst human rights violation in the valley. He added that time had approached that Kashmiris be allowed to exercise their right to self determination. He said it was more than seven decades that Kashmiris were deprived from their basic rights and world was acting as a shameless spectator.

He advised the government not to look towards the UNO and the West for solution of Kashmir dispute but make some decisive moves to thwart Indian designs about the region.

He assured the Kashmiris that people of Pakistan would never leave them alone in this testing time and that their quest to get liberation from Indian yoke will ultimately succeed. He said the AJK assembly should act as representative of entire Jammu and Kashmir and hold its session in different countries to counter Indian propaganda.

Dr Khalid said that Kashmiris would never surrender before the Indian atrocities and continue their struggle for freedom. He said people of Kashmir were sacrificing their present for the future of Pakistan.
Rasheed Turabi said the JI under the leadership of Sirajul Haq was doing its best to create awareness among the people on Kashmir cause.


---


Turkey & Malaysia Thanked for Kashmir Support.
LAHORE- Sep 27: Jamaat-e-Islami leaders have thanked the Turkish President Tayyap Erdogran and Malaysian Prime Minister Dr Mahathir Mohamad for raising strong voices in favour of the besieged people of the Indian Occupied Kashmir during their addresses to the UNGA.

"People of Pakistan are thankful and pay tribute to Turkish and Malaysian leaders for raising the Kashmir issue at UNO," said JI leader Hafiz Idrees in a statement.

JI Naib Amir Liaqat Baloch said the dual face of western world was completely exposed. The western leaders, he said, pretended to be the champion of human rights but became mum when it came to the cruelties being unleashed on Muslims. He presided over a session held to review the arrangements of JI Kashmir Mach in Lahore which was going to be held on October 6.


---


War News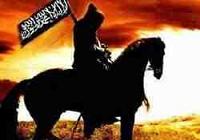 Afghanistan

US air strikes

On September 29, people of the Omari district of Ghazni protested a US air strike in which 6 civilians were killed and 5 wounded.
The report says five Taliban were also killed in the strike. They were in the next house and the US drone was targeting them.
UN sources say the so-called elections held by the Kabul regime had the lowest turnout since 2004.
Fighting is reported from numerous parts of the country.
A second American Green Beret has been killed, this time in Wardak province.


---


Syria
Mujahideen hitting back as regime continues bombing, shelling.
Defeated Shia forces unable to advance Despite air support.

All week, September 23 to 29,, Shia forces led by Iran, Hizbullah and Shia militias could not advance despite steady air support.

Assad's regime has focused all week on north east Latakia dropping barrel bombs on Islamic positions. When the regime tried to advance, it was beaten back with heavy casualties. Its dead included two officers.

Bombing of south eastern Irbid province, northern Hama province and north west Aleppo province continued but to no avail.

In response, Tahrir al-Sham [al-Nusra] hit shia positions with rockets and mortars.

Syrian fighters supporting Turkey are reported fingting Kurdish communists in north west Aleppo province.

In the south east Deir ez Zor, ISIS raiders are hitting SDF and also urging the population to pay zakat.

SOHR is also reporting more torture and death of dissidents in Assad's prisons.


---


Iraq
Air strikes and military Operations. Civilians homeless.

The US-Iran backed regime is reporting air strikes in Diyala province and Rawa near the border.

Fighting is also reported in Mosul and Kirkuk.

A full scale military operation is going on near Rawa in Anbar province.

The regime admits that more than FIVEN MILLION people are homeless ans SEVEN MILLION need humanitatian assistance.


---


U.N. Protest Against Modi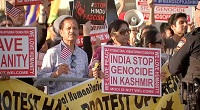 INDIAN AMERICAN COALITION ANNOUNCES U.N. PROTEST AGAINST MODI

Demands include end to Kashmir's lockdown, repeal of draconian laws, halt to mob lynchings.

Renowned U.S. historian Audrey Truschke to join protest

NEW YORK, September 26 — Thousands of Indian Americans will be massing outside the United Nations headquarters here on Friday, September 27, to protest the arrival of Indian Prime Minister Narendra Modi to speak at the General Assembly.

The protest is being organized to draw global attention to Mr. Modi's "anti-poor and anti-minority" government, the Coalition Against Fascism in India (CAFI), the lead organizer, said in a statement released here on Thursday, September 26.

"Narendra Modi's government has been orchestrating a pogrom of hate and violence against Muslims and Dalits in India," CAFI's release said. "Recently, it has disenfranchised seven million Kashmiris. It has also rendered nearly two million people stateless in Assam and is building detention centers to imprison them."

CAFI added: "Mr. Modi's anti-poor, anti-minority government has also been cracking down on all forms of dissent and all those who question its politics of hate. Its economic policies have resulted in escalating poverty and the highest unemployment rate in half a century. These events in India concerns all of us who live in the United States."

Audrey Truschke. History professor at Rutgers University, who will join the protest, said communities and individuals protesting "have experienced, often personally and painfully, the cataclysmic results of his hateful brand of extreme nationalism: Hindutva.

"Hindutva is a bigoted political ideology with many victims. India's religious minorities, especially Muslims, have faced increasing disenfranchisement and violence during Modi's tenure. The Modi government has ruthlessly attacked the media, academics, and others who dare to speak out. In some cases, Modi has successfully silenced people he deems problematic, most recently subjecting the entire population of India-controlled Kashmir to a communications blackout that has lasted nearly two months already.

"The Modi government has been clear in its message that criticizing, or even merely accurately describing, Hindutva comes with increasing risks, which makes the scale and diversity of the current protests all the more astonishing. I urge global leaders to listen, not only to Modi, but to those he has not yet managed to silence."

Said Mohammad Jawad, National General Secretary of Indian American Muslim Council: "We are not anti-India or anti-Hindu. We are merely demanding basic human rights that the Constitution of India guarantees for all citizens. The Modi government follows the RSS's Hindutva ideology which is responsible for all atrocities and lynchings against the Indian minorities. These need to stop and the perpetrators prosecuted."

Added Sunita Viswanath, Co-Founder of Hindus for Human Rights: "We will keep raising our Hindu voice of protest against the fascist policies of the Modi government and their unabated human rights atrocities such as lynchings, rapes, murders, arrests of dissenters, Islamophobia, National Register of Citizens and the siege of Kashmir under siege. This government is destroying Indian democracy in the name of Hinduism. As Hindus, as Indians, and as people of conscience, we say 'Not In Our Name'."

Kerala-based Dalit rights activist Ajaya Kumar who is visiting New York and will join the protest, said Mr. Modi's government has dismantled the "very democratic institutions that we had laboriously built... He has dragged the country's politics back to the medieval age. The minorities, Dalits, Adivasis and every other identity that does not fit into Hindu Nationalism faces a serious threat, and dissenting voices are targeted."

Hawk Newton, Chairman, BLM Greater New York, said: "We stand united against governments that exploit the most vulnerable." They, too, will join the protest.

New York-based Musician Sunny Jain, who will perform at the protests, said Mr. Modi's Hindu nationalistic ideology was "simply divisive and inciting aggression towards minorities, namely Muslims. I condemn nationalism from Trump to Modi and urge all artists, South Asians and people to raise their voice against these hurtful ideologies."

James Sues, Executive Director, Council on America-Islamic Relations (CAIR), New Jersey, said that the Modi government had "illegally stripped" the people of Kashmir of their autonomy, and called for a reinstatement of the Indian Constitution's Article 370 that gave Kashmir a special status and that was last week scrapped by Mr. Modi. "We call on world leaders of conscience to reject the fascist agenda of Mr. Modi and the BJP and stand with the marginalized minorities of India," Mr. Sues said.

CAFI includes Indian American organizations dedicated to defending human rights and democracy in India. Many civil rights groups have endorsed the protests.

CAFI demands that Mr. Modi's government restore Art. 370 that granted Jammu and Kashmir a special status, end Kashmir's military occupation, and respect Kashmiris' right to decide their future; repeal the Public Safety Act and the Armed Forces Special Powers Act (AFSPA); terminate the National Register of Citizens; halt the lynchings of Dalits, Muslims and Adivasis; repeal the draconian laws misused against Adivasis, Dalits, minorities, environmentalists and the working classes; free political prisoners such as the physically challenged Prof. G.N. Saibaba and those in the Bhima Koregaon case; and withdraw false cases against anti-caste activists such as Anand Teltumbde.

Coalition Against Fascism in India (CAFI) is a coalition of various organizations dedicated to defending human rights and democracy in India, and are endorsed by anti-fascist, anti-racist, secular, and environmentalist groups.


---


News Within the U.S.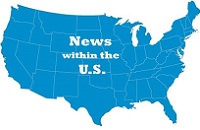 September 28.
Special Aspect of 5k run/walk for Gaza.
Team Jamaat al-Muslimeen.

Six Jamaat al-Muslimeen activists led by Nadrat
Siddique joined the run/walk. They donated $339 and hope to do better next time. Nadrat Siddique was #1 in her division and #7 among 300 women.

Sis. Ashira gave symbolic support while the ameer of the Jamaat, Kaukab Siddique, 76 years old, ambled along with his wife,

Islamic people should start walking and running. This is the healthiest and most peaceful way of supporting Gaza's children.

Two children spoke on behalf of the children of Gaza.


---


Here is the official UNRWA report.
Running for UNRWA: Two distance runners come to Washington, DC to battle against funding cuts:
Relay Run for Refugees makes 250-mile trek from New York to arrive in DC days before UNRWA's Gaza 5K
MiddleEastEye.net/news/running-unrwa-two-palestinian-marathons-come-washington-battle-against-funding-cuts


---


Rally for Puerto Rico and Zimbabwe
by Abu Talib [Jamaat al-Muslimeen]

There was a March and Rally for Zimbabwe and and a Rally for the independence of Puerto Rico which was held on the 22nd of September at the United Nations by the Dec 12th Movement in Manhattan .

There were about two hundred people in the March through the streets of Manhattan. They were carrying the flag of Zimbabwe and the red black and green flag with the chant of the people "hands off Zimbabwe."

There was also a rally for Puerto Rico in which the participants were people of Puerto Rico and the supporters of the struggle there in Puerto Rico.

Both groups came together in the same spot, so there was Unity.

The struggle must continue.


---


Guidance by Sis. Yasmin.

'As-Salaam Alaikum Wa-Rahmatullah'.

'DESIRES MAKE SLAVES OUT OF KINGS AND
PATIENCE MAKES KINGS OUT OF SLAVES'
~Imam Al Ghazali~(r)

Patience comes in Three {3} Stages...

First--- one learns not to follow the baser self.
Second--- one learns to content oneself with one's Fate.
Finally--- one surrenders oneself to the Master's will
and discovers within love and compassion,
the greatest of all achievements...{!}

{ Source... Imam Al-Ghazzali~ "Ihya Ulum Id-Din"}
~ 'Salaams' to you ~
~Yasmin~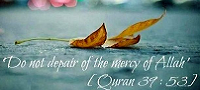 2019-09-30 Mon 15:22:01 ct

NewTrendMag.org