NewTrendMag.org News # 1829
[ Click on NEWS for back issues ][ OUR BOOKS ][ Contact ][ Previous Issue ]

22 Muharram 1441 A.H. - September 22 2019 Issue # 38, Newsletter #1829

---


Hadith of the Week

Narrated by Abu Said Al-Khudri, r.a.:

Allah's Apostle said, "When the believers pass safely over (the bridge across) Hell, they will be stopped at a bridge in between Hell and Paradise where they will retaliate upon each other for the injustices done among them in the world, and when they get purified of all their sins, they will be admitted into Paradise. By Him in Whose Hands the life of Muhammad is everybody will recognize his dwelling in Paradise better than he recognizes his dwelling in this world."

Bukhari, Volume 3,
Book 43, Number 620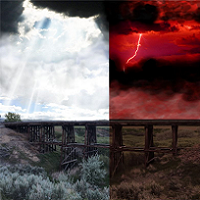 [With thanks to Sis. Kristi]



---


CHINA

Footage shows Hundreds of Muslims shackled and blindfolded.

Online footage purporting to show hundreds of blindfolded and shackled prisoners in a mostly Muslim region of China is believed to be authentic, a European security source has told Sky News.

The detainees are thought to be from China's minority Uighur Muslims, the source said on Friday.

The footage, posted anonymously on Tuesday on Twitter and YouTube, shows lines of men, heads shaved, hands bound behind their back, sitting in lines on the floor or being moved by guards at a station in the city of Korla in Xinjiang, northwest China.

The European security source said: "We've examined the footage and believe it to be genuine.

FoxNews.com/world/prisoners-uighur-muslims-china-shackled-blindfolded-video
"It shows up to 600 prisoners being moved; they're shackled together, have shaved heads, are blindfolded and have their hands locked behind their backs. This is typical of the way the Chinese move this type of prisoner."

The images were thought to have been taken earlier this year, the source added.

Source: SkyNews FoxNews



---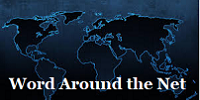 by Br. Nazeer, Texas

Kashimir: Night Raids and Torture
TRTWorld.com/magazine/india-s-torture-methods-new-claims-emerge-from-disputed-kashmir-29879

Trump Renews Threat to Dump IS Fighters at Europe's Border
VOANews.com/usa/trump-renews-threat-dump-fighters-europes-border

Netanyahu's one-man Israeli rule likely over
NYPost.com/2019/09/21/netanyahus-one-man-israeli-rule-likely-over-thanks-to-bibi-fatigue

Israel cutting power in parts of occupied West Bank, citing debt
MiddleEastEye.net/news/israel-cutting-power-parts-occupied-west-bank-over-debt

Why Saudi Arabia's billion-dollar defences failed to protect its oil facilities
alJazeera.com/programmes/countingthecost/2019/09/oil-attacks-saudi-aramco-world-oil-markets-190921135439813.html

Trump Sending Troops To Middle East After Attack On Saudi Oil Facilities
NPR.org/2019/09/20/762935873/trump-sends-troops-to-middle-east-after-attack-on-saudi-oil-facilities

Thousands gather in Texas to protest Modi-Trump rally.
ABC13.com/politics/thousands-gather-at-nrg-park-to-protest-modi-trump-rally/5559269

US cities are losing 36 million trees a year.
CNN.com/2019/07/20/health/iyw-cities-losing-36-million-trees-how-to-help-trnd/index.html



---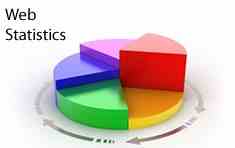 New Trend's web site:
Statistics for
August 2019
show:
12,057 visitors
with a daily average of 388 visitors.

Thank you Br. Rich.
[The web site includes details of the boycott of businesses supporting Israel.]
NewTrendMag.org/boycott.htm

Political Prisoners :

AhmedAbdelSattar.org

FreeZiyadYaghi.info

FreeMasoudKhan.net

Civil Discord Show


---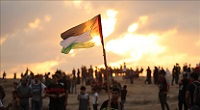 Palestinians rally for 75th consecutive Friday in Gaza.

Since Gaza rallies began in March last year, nearly 270 protesters have been martyred, and thousands more wounded.

Hundreds of Palestinians across the Gaza Strip on Friday headed to the security fence to participate in the weekly anti-occupation protests known as the Great March of Return.

Holding Palestinian flags, the protestors flocked to five different areas in the eastern Gaza Strip

The Higher National Commission of the Great March of Return and Breaking of the Gaza Siege, formed by Palestinian factions, named this Friday's rallies "Lebanon-based Refugee Camps" in reference to the suffering of the refugees there.

The Palestinian Ministry of Health announced that 39 Palestinians were injured in the evening as a result of the Israeli army assault on the weekly protests.

In a brief statement, the ministry said that 26 of the wounded were shot by live bullets, without giving more details on the nature of the injuries.

Demonstrators demand an end to Israel's 12-year-old blockade to the Gaza Strip, which has shattered the coastal enclave's economy and deprived its two million inhabitants of free movement in and out from Gaza and prevented many basic amenities.



---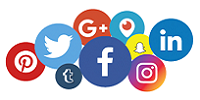 The September 15th issue of
New Trend reached almost 100,000 people through Facebook's Jamaat al-Muslimeen page.

Many of those reached are in UK, Turkey and Bangladesh.
The articles in the September 15 issue included:


Concentration camps for Chinese Muslims are genocidal.


Massive rally for Kashmir in Quetta.


Why US could not stop Osama's attack on 9.11.


Latest Human Rights Watch report on Nigerian military.


Ghadeer Khum: Research shows it is a fake Shia narrative.


Guidance on elderly parents.

[and much more.]



---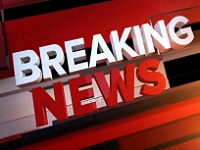 Surprise for Sissi
Egypt. Sept. 20, 2019.
[Latest: Protests continued on September 22. Police fired tear gas in Port Suez.]

Tear gas has been fired to disperse demonstrators in Egypt, at some of the first protests since President Abdul Fattah al-Sisi took power in 2014.

Hundreds of Egyptians filled Tahrir Square in Cairo - a key site of the 2011 Egyptian Revolution - late on Friday demanding his resignation.

Demonstrations also took place elsewhere around the country.

The protests were in response to corruption allegations against President Sisi's government.

Paying the price for seeking freedom in Egypt

Egypt country profile

At least 74 people have been arrested, AFP news agency reports.

An Egyptian businessman and actor, Mohamed Ali, has posted a series of videos online accusing the country's leader of wasting millions on luxury residences and hotels while millions of Egyptians live in poverty. Egypt has pursued a policy of economic austerity in recent years.

President Sisi has dismissed the allegations as "lies and slander".

What happened on Friday?

"Sisi out" and "The people want to overthrow the regime" topped Egyptian Twitter's trending list late on Friday.

Hundreds of anti-regime protesters gathered in and around Tahrir Square despite efforts to disperse them.

Demonstrations were also reported in Egypt's second-largest city, Alexandria, as well as in Suez and the town of Mahalla el-Kubra which is north of Cairo.
[BBC]



---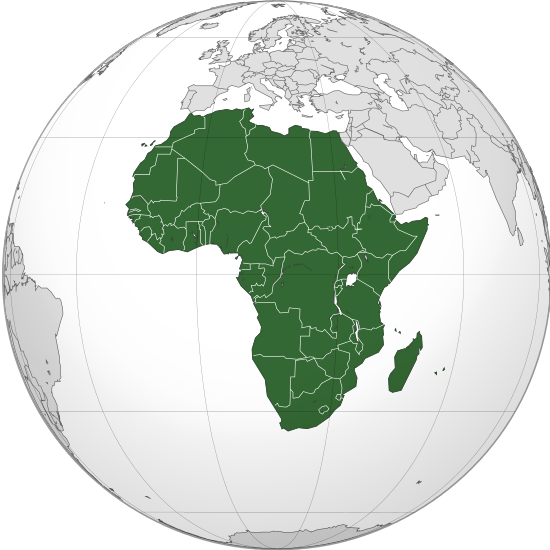 Stopping the Violence in South Africa

South Africa's President Cyril Ramaphosa has condemned a wave of looting and violence mostly targeting nationals of other African countries.

"There can be no justification for any South African to attack people from other countries," he said on Tuesday.

Dozens of people were arrested in Johannesburg on Monday. At least five people have been killed in the unrest.

Other African governments have issued warnings to their citizens over the violence.

Attacks on businesses run by "foreign nationals is something totally unacceptable, something that we cannot allow to happen in South Africa," Mr Ramaphosa said in a video posted to Twitter.

"I want it to stop immediately," he added.
[BBC]



---


Khutba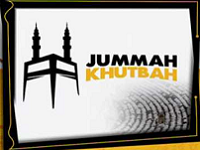 What's wrong with saying "Islam is a religion of Peace?"
Learning from Imam Ahmed [ibn Hanbal]

On September 20, Br. Kaukab Siddique gave the Juma khutba at Masjid Jamaat al-Muslimeen in Baltimore. Here is an outline:


Muslims in America have gotten into the habit of saying that Islam is a religion of peace,


The western media who need the support of Muslims to fight other Muslims endorse this statement and publicize those Muslims who say so.


"Islam is a religion of peace" is being presented as an essential part of Islamic faith.


Those who are fighting America, Russia, India and China are being labelled as "fundamentalists," "extremists
and potential "terrorists."


The situation right now is that the Muslim world is facing invasion, bombing, occupation and induction of dictators, tyrants and kings as its leaders,


Muslims in western countries are scared to even mention the word "jihad" though jihad is the dominant feature of the Qur'an in almost every long sura and on a big scale in hadith.


Thus a new "Islam" has been created in the West. Palestine has been occupied, Syria, Iraq, Afghanistan, Kashmir, Somalia, Nigeria are under serious aggression coming from the West. Dictators and kings rule Egypt, Saudi Arabia and Bangladesh.


If you want to fight back against the oppressors, you are labelled as a terrorist or a potential terrorist.


Part two


Speaking against oppressors and not compromising with them is a form of jihad even if you are a tiny minority. The Prophet, pbuh, in Makka openly opposed false gods, condemned slavery and the subjugation of women even though the Ka'aba itself had been polluted with the presence of 365 gods.


Islamic woman, Sumaiyyah, r.a., gave her life. Bilal, r.a., was tortured in the hot sand but would not compromise. Usman, r.a., and Ruqayya, r.a., gave up all they had and migrated to Africa.


This tradition of resistance/jihad continued even during the era of "Muslim" kings who had absolute power.


The greatest example is that of Imam Ahmed [ibn Hanbal].


The king in his time, Mamun ar-Rasheed, absolute ruler and most powerful tyrant of his time, with endless resources, wanted to add an item to the Islamic litany of faith.


Mamun broke the opposition of almost all Islamic scholars. 'Gradually only Imam Ahmed was left to say NO to the king. The king tightened the
pressure on Ahmed, from arrest, to beating to imprisonment and finally torture. But Mamun suddenly died!


After Mamun, his brother, Mu'tasim continued the mistreatment of Imam Ahmed to such an extent that the Imam could not stand up.


Then Mu'tasim too died and was followed by Watheq. This third tyrant
realized that Imam Ahmed was not going to compromise and his popularty was rapidly increasing. Watheq put Imam Ahmed under strict house arrest. It was too late! The masses now knew what horrors had been visited on the imam.


The next king, Mutawaqqil, reversed Mamun's policies and showered the imam with gifts and comforts of all sorts. Imam Ahmed rejected all offerings from the King.


The kimg then started sending gifts to all the relatives of Imam Ahmed. The Imam then told his relatives he would not eat anything in their homes.


The Muslim ummah knows the basics of true Islam. They love true scholars, ulema e haqq, When Imam Ahmed died, the masses turned up for the biggest funeral in the history of Islam, more than 800,000 people.


Dear Muslims, no one has the right to add to Islamic beliefs. Look at 2:177. We are not helpless like Sumaiyya, r.a and Bilal, r.a


Yes, Islam is for peace but more importantly, it is the religion of jihad, opposition to oppression, imperialism, zionism and kingship.

Du'a: O Allah, give us health, halal jobs and halal earnings, give us Islamic spouses and children, give us the ability to study the Qur'an and hadith every day. Ameen.


---


PAKISTAN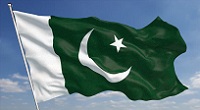 JI's Call.
Kashmir is World's biggest Prison after 47 days of Curfew.
by Qaiser Sharif

LAHORE- Sep 21: Jamaat-e-Islami chief Sirajul Haq has asked the political parties to show unity on Kashmir by putting aside their political differences.

In a statement issued from JI headquarters Mansoora on Saturday, he expressed regret over non-seriousness of the ruling and opposition groups on the issue of Kashmir.

He said Kashmir was a jugular vein and matter of life and death for the country. The dream of realization of Pakistan, he added, could not be completed without accession of Kashmir.

Senator Siraj said the curfew entered 47th day in Indian held Kashmir, worsening the humanitarian crisis with every day passing. He said Kashmiris were compelled to live under the shadows of guns and the held valley had turned into the biggest prison of the world. He said reports were circulating in international media about the food and medicines shortages and people were starving to death.

The international community, said the JI leader, was acting a silent spectator in the overall situation. The Pakistan government, he added, had also taken no serious steps in support of the people of IHK.

He said the PM must raise a strong voice for Kashmiris during his address to the UNO General Assembly. The nation was also waiting for the release of Dr Afia from American prison, he said. The JI, he stated, would hold a momentous rally in Muzaffarabad on Sep 27 to express solidarity with the besieged people of the Indian held region.


---


LAHORE- Sep 21: Jamaat-e-Islami Secretary General Amirul Azeem has said that the silence of the world on Kashmir is evident to the fact that the government failed a launch an aggressive diplomacy on the issue.

Addressing a monthly training session of JI workers at Mansoora on Saturday, he said the prime minister was expected to visit the member countries of UN Security Council but he limited himself to the twitter and facebook condemnation messages.

Kashmir, he said, was a lingering issue for more than seven decades but unfortunately the past and present government never showed seriousness about it. The rulers, he added, never put Kashmir on its priority list, letting New Delhi to take the final step on August 5 to change the demography of the region. He said eight million people were forced to live a miserable life since the day and Kashmir had turned into a biggest prison of the world. He said people were starving to death due to severe food shortage and hospitals were running without medicines.

JI Naib Ameer Liaqat Baloch, Rashid Naseem also addressed the session.


---


War News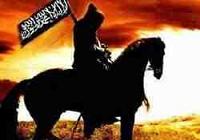 Syria
Regime Forces Unable to Advance. Iranian Shelling Continues, Major IS advance. . Russia-Turkey Moving against Mujahideen?.

For a third week, regime-Shia-Iranian forces have been unable to advance anywhere.

Sporadic shelling continued which was answered by al-Nusra rocket and mortar fire.

On September 22, Assad's troops opened intense shelling in southern Irbid province which could be a prelude to a new offensive.

The regime is bringing up tank reinforcements to the borders of Irbid province.

Likewise Tahrir [al-Nusra] and other mujahideen groups are reinforcing their positions in north eastern Latakia.

On the northern Hama border, a regime officer has been killed in exchanges of fire.

Limited Russian bombing is also reported.

Putin and Erdogan have come to an agreement ordering all mujahideen forces to retreat from Irbid, Latakia and northern Hama province.

The mujahideen , led by al-Nusra, Defenders of the Faith, Chinese mujahideen and smaller groups are refusing to retreat. Is Turkey trying a stab-in-the-back? Not clear yet.

In eastern Homs province, the Islamic State is now advancing beyond the 4000 square km which it already holds from of Palmyra's nature reserve to the north of al-Sukhna to the borders of Deir ez Zor province. . According to SOHR Russian, Iranian and regime forces have encircled the area but have not been able to advance into the area. [September 22]

Civilians on the eastern banks of the southern Euphrates are protesting against the presence of regime and Iranians on the western banks.

Israeli air raids on Iranians have for the first time killed 18 Iranian guards but there is no Iranian response.


---


Iraq

IS Operating very near Baghdad, Attacking Kerbala.

The Baghdad regime on September 22 admitted IS attacks on heavily armed Shia militias at the entrance to Baghdad.

Seven of the militia are reported killed.

There has been an attack on the Shia stronghold of Kerbala in which 18 people were killed.

The attack was so brutal that even Saudi Arabia has condemnded it.


---



Afghanistan
Massacre in Nangarhar Province

The US bombing of Nangarhar province killed 70 civilians who were harvesting pine nuts. The initial report listed 32 killed and 40 wounded.

The pro-regime officials pointed out that the victims were civilians and included children.

The Digital Digest is reporting that the bombing hit civilians who had come in to harvest pine nuts as hired laborers.

The US carried out the attack on the workers despite the fact that village elders had sent a letter to the Nangarhar provincial governor, Shah Mahmood Miakhel, on September 7, explaining that approximately 200 workers would be in the region on September 18, the day of the attack, picking and shelling pine nuts.

According to Reuters, over 150 workers were sleeping in tents when at least one US Predator drone fired an AGM-114 (Hellfire) missile on their encampment.


---


News Within the U.S.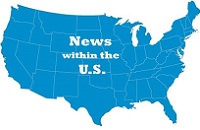 Mugabe memorial in Harlem.
Legendary African Leader.
by Abu Talib [Jamaat al-Muslimeen]

September 18.

There was an event in Harlem sponsored by the December 12th Movement at the All Souls Episcopal Church in Harlem Commemorating the life of the Late President of Zimbabwe Robert G. Mugabe.

There was a good turn out to give tribute to a life of struggle for the liberation of Zimbabwe.

It was fitting to hold the event in harlem.

Most revolutionary Leaders come to Harelm to address the masses of the People. There were several people from different organization who spoke about him and also Representative from the Permanent Mission of the Republic of Zimbabwe

I gave the Islamic message by distributing the New Trend to Muslims who were there.

As Muslims we should always be on the side of the oppressed. That is our duty as Muslims.

The struggle continues in Zimbabwe for the land. We must support the people in Zimbabwe because they fought for their liberation as an example for others in Africa.


---


Islamic Call Movement.
Volunteers & Translators Needed
by Shaikh Hyder [Canada]
Jamaat al-Muslimeen's Message.

The message of Islam in simple language and about its basic teachings needs to be distributed to Americans on a big.

Volunteers are needed to distribute flyers in communities across America.

Translators are needed to translate the khutbas of Maulana Maudoodi in English. Also summaries of Maulana's teachings in English are needed.

Translators will be compensated for their work.
[Shaikh Hyder can be reached through New Trend.]


---


Dr. Carson, Transgender "males" & Women's Rights
by Sis. Aisha [Jamaat al-Muslimeen]

New York, NY - Dr. Ben Carson, Housing and Urban Development (HUD) Secretary, has come under fire from supporters of transgender people. He has received complaints from women's groups, who have voiced concern about women sharing quarters with transgendered women (males who wants to be viewed as female) at homeless shelters. One women's group referred to these transgendered women as "big hairy men" and stated about how unsafe these other women feel while staying there.

Although Dr. Carson stated that these women's shelter's would need to follow policies accommodating these transgendered women, at a recent HUD meeting in San Francisco, he still drew the ire of some staff members. Why?

At this meeting, Dr. Carson referred to transgendered women as "big hairy men" when he relayed his account about how he had to respond to a particular women's group. Many people were offended that he quoted that term in his account.

The media is missing the bigger issue, which is women's safety concern at women's shelters.

Single-sex shelters are organized like army barracks with 12 or more people to a room. There is a public bathroom that is shared by everyone on that floor. Homeless families are assigned their own quarters.

Being homeless is already a frustrating and stressful experience but, now these homeless women have to feel even more anxious about sharing space with biological men, who want to be addressed as women.

This is a hot-button issue. It is a very serious concern. Yet, the media trivializes this concern and continues to lead its readers/viewers into politics and a game of semantics.

Since his remarks became public, Dr. Carson has been asked to resign by Representatives Joe Kennedy III (Massachusetts) and Jennifer Wexton (Virginia). I doubt if it will happen but, the media will make every effort to divert attention away from serious issues to the inane, as usual.

Allah warns us in the Holy Qur'an not to fall for such mischief: "But there are, among men, those who purchase idle tales, without knowledge (or meaning), to mislead (men) from the Path of Allah and throw ridicule (on the Path): for such there will be a Humiliating Penalty." (31:6).
(Source: Aol.com)



---


Invitation to Think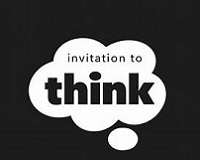 September 22: Maulana Maudoodi's Anniversary

Rational Approach to Islam: Opposition to Dictatorship and Westernization.
Muhammad, pbuh, as Example and Leader. Islamic Pakistan's Basic Ideas.
by Kaukab Siddique, Ph.D

"... the militaries in Muslim countries realized that the real source of dictatorial power lay with the military. This awareness brought military officers into the arena of politics and they started a whole process of intrigues and destabilization of governments and the establishment of military regimes. These armies have become a calamity for Muslim countries. They are not interested in fighting external enemies or in defending their countries: they are focused on 'conqering' their own countries and using the weapons provided them for national defense to enslave their own nations." [Maulana Maudoodi speaking in Arabic to a large gathering of young men in Makka after the Hajj, Zulhijja 16, 1382 AH. See Tafhimat, vol.3, pp.358-359, published 1969.]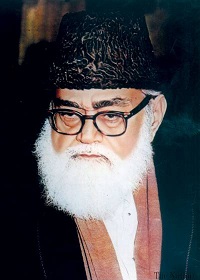 Syed Abul 'Ala Maudoodi, a soft spoken scholar from Hyderabad, India, was discerned as an extraordinary thinker by Allama Iqbal and invited to move to the Punjab. Thus a new chapter began in the saga of the Islamic movement in South Asia.

Much has been written about Maudoodi, both by his legion of enemies as well as by his countless friends. One of the best books in Urdu is by his second-in-command Mian Tufail Muhammad titled Mushahidat: Maulana Maudoodi, Jamaate Islami awr Pakistan [compiled by Saleem Mansur Khalid and published in 2000, 2001 and 2003 by Idara-e-Ma'arife Islami, Mansoora, Lahore, Pakistan].

Maudoodi lived at a time when entire generations of Muslims were becoming secularized and westernized. Tufail Muhammad himself was a westernized lawyer in coat, tie and hat. Maudoodi's writings led Mian Tufail to give up the entire context of westernized ideals and aspirations. He died permeated with the virtues of Taqwa and deen.

Nowadays the idea that "Islam is a complete way of life" has almost become a cliche and stands unchallenged. This was Maudoodi's contribution. He put the westernizers on the defensive and helped Muslim intellectuals become comfortable with the idea of the SUPERIORITY of Islam over all other ways of life. I consider the following to be his most important contributions to the resurgence of Islam:


Muslims and non-Muslims are separate nations. Muslims have the right and the obligation to self-determination and the implementation of Islam within their communities and nations. Peace, tolerance, compassion and coexistence are important but they do not mean that Muslims should assimilate into the non-Islamic ethos. Separatism based on self-determination was the seed of Islamic Pakistan which was sowed by Maudoodi and pre-dates the contributions of others. Perhaps this factor attracted the attention of Allama Iqbal.


Islam has within itself the framework of Law and the Constitutional Process as well as the methodology of revolution which precedes the implementation of Law.


Islam has its own economic and social system.


Authentic Hadith is essential to Islam. The attempts of anti-Islam forces to separate the Qur'an from the Hadith, if successful, would be fatal for the Islamic ethos.


Kingship is alien to Islam. We do not need to defend the crimes of Muslim kings or extol their achievements as if they are part of Islam. The title of Caliph does not legitimize rule based on absolute power and hereditary succession. Shoora is a form of democracy which is essential for Islamic polity, and shoora is required in ALL aspects of life and by ALL Muslims.


Jihad is essential to Islam.


Maudoodi was repeatedly imprisoned by various Pakistani governments. Owing to his writings against "Ahmeddis" [known as "qadiyanis" in Pakistan] he was sentenced to death by the secularist regime which was trying to undermine Islam. He refused to beg for mercy and barely evaded execution as the governmrent of the time fell.

His love for Pakistan as a putative Islamic state was so great that he repeatedly put his own life in danger to save Pakistan. He attempted to heal the differences between East and West Pakistan but was thwarted by the army's actions and by the India-backed mass murders and extreme violence.

On another occasion, the regime's gangsters tried to shoot him down in front of a large gathering. His supporters asked him to take shelter. His response is famous: "If I sit down, who will remain standing."

The universities of Pakistan are full of new generations of Muslims learning from Maudoodi's writings that Islam is applicable in all walks of life.

I was blessed to meet him on many occasions. He used terms of deep affection for me which a true teacher does for a good student in our Islamic culture.

Later, I often differed with him. Sometimes, owing to my restless questioning about kings, I upset him.

In spite of all the support he had at the end, he did not want us to see him as the last word in Islamic scholarship or to make a faultless saint out of him as many schools of thought do with their leaders. He gave us the foundations required to build the edifice of Islam in modern times and to defeat westernization and cultural imperialism.


---


Guidance by Sis. Yasmin.

'Bismillah Walhamdulillah Was
Salaatu Was Salaam 'ala Rasulillah'.

'As-Salaam Alaikum Wa-Rahmatullahi Wa- Barakatuhu'
'For Those Undergoing Difficulties'

*Guidance in Treating Afflictions*.

'And Certainly, We shall Test you with something of fear, hunger, loss of wealth, lives and fruits, but give glad tidings to 'As-Sâbirin' {the Patient ones}... Who, when afflicted with calamity, say...
'Inna Lillahi Wa Inna Ilayhi Raji'oon'.
"Truly! To Allâh we belong and truly, to Him we shall return".
They are those on whom are the 'Salawât' (Blessings) from their Lord, and ...? they are those who receive His Mercy, and it is they who are the guided ones.
{Source~ 'Qur'an'~Surat ~Al-Baqarah~ 2: A #155-157}

Then Ibn Al-Qayyim (Allah be pleased with him) mentioned the 'Hadeeth' of 'Al-Istirja' and said... This expression is one of the most effective, and most beneficial treatments for one who is afflicted by calamities, because it contains... Two fundamental principles, which if they are realized, the slave will be consoled thereby from his calamity...{!}
The first of them is that ... The Slave and his wealth belong to ALLAH and HE has given it to him as a loan !
The second of them is that ... The return is to ALLAH and it is inevitable that he will leave the life of this world behind; So... if this is his beginning and his end, then his thinking about them is one of the greatest treatments for this illness and a part of his treatment is that he knows that ... what was ordained to afflict him cannot miss him and what was ordained to miss him cannot afflict him ! And a part of it is that his Lord has set aside for him the like of that which he missed or better and HE has stored up for him that which is many times better than the calamity and that if HE willed, HE could have made the calamity greater than it was.
{'Subhan Allah' ~ 'Alhamdullilah' }

~My 'Salaams' To All~
~ Y a s m i n ~


2019-09-23 Mon 12:10:40 ct

NewTrendMag.org