NewTrendMag.org News # 1828
[ Click on NEWS for back issues ][ OUR BOOKS ][ Contact ][ Previous Issue ]

15 Muharram 1441 A.H. - September 15 2019 Issue # 37, Newsletter #1828

---


Hadith of the Week

Narrated by Aisha, r.a.:

I said, "O Allah's Apostle! I have two neighbors; which of them should I give a gift to?"
The Prophet (pbuh) said, "Give to the one whose door is nearer to you."

Bukhari Volume 3, Book 47, Number 767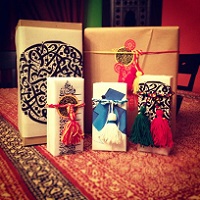 [With thanks to Sis. Kristi]



---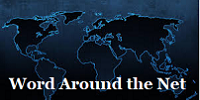 by Br. Nazeer, Texas
Trump says US 'locked and loaded' after attack on Saudi oil supply
CNBC.com/2019/09/15/trump-says-us-is-locked-and-loaded-after-attack-on-saudi-oil-supply.html

War of Words: Iran's Revolutionary Guard warned its missiles could hit US bases and ships within 2,000km.
alJazeera.com/news/2019/09/saudi-oil-attack-reignites-fears-iran-conflict-gulf-190915200146301.html

Imran Khan: talks of 'genocide' in Kashmir and possible war with India
alJazeera.com/programmes/talktojazeera/2019/09/imran-khan-genocide-kashmir-war-india-190913134545416.html

Two Major Saudi Oil Facilities attacked: US blames Iran. CNBC.com/2019/09/14/us-blames-iran-for-drone-strikes-on-saudi-oilfield.html

Syria govt offers way out of rebel area, but no one shows up!
MENAFN.com/1099003783/Syria-govt-offers-way-out-of-rebel-areano-one-shows-up

Palestinian refugees find Australia most welcoming country
ArabNews.com/node/1553316/middle-east

Libya airport hit by drone, rocket fire
GulfToday.ae/news/2019/09/15/libya-airport-hit-by-drone-rocket-fire

Settlers attack Palestinian homes in Hebron
english.PNN.ps/2019/09/15/settlers-attack-palestinian-homes-in-hebron

Russian S-400 missile system operational in April 2020
Bloomberg.com/news/articles/2019-09-15/turkey-to-switch-on-russian-missile-systems-in-less-than-a-year

Political Prisoners :

AhmedAbdelSattar.org

FreeZiyadYaghi.info

FreeMasoudKhan.net

Civil Discord Show



---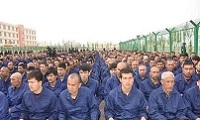 CHINA

Bill to Counteract China's Persecution of Uyghur Muslims Unanimously Passes in US Senate

The Senate on Wednesday unanimously passed a bill to develop a federal strategy to address China's persecution of the 13 million Uyghur Muslims who reside in the western region of Xinjiang.

What's happening to the Uyghurs?
Human rights experts say that between 800,000 to 2 million Muslims have been detained indefinitely in reeducation camps since April 2017 because the Chinese Communist Party views them as a potential extremist or separatist threat. Detainees are interned without due process in the camps, where they are subjected to communist propaganda, forced to renounce Islam, and in some cases are beaten and tortured.

And the crackdown extends beyond the reeducation camps as well, with political and cultural indoctrination occurring in schools and authorities using compulsory collection of biometric data (like DNA & voice samples), artificial intelligence, big data, and movement restrictions to control the population. The Chinese Communist Party also restricts the use of the Uyghur language and has demolished Uyghur graveyards and shrines, while there have been credible reports of extrajudicial mass killings.

A Human Rights Watch report notes that the "human rights violations in Xinjiang today are of a scope and scale not seen in China since the 1966-1976 Cultural Revolution", and explains the motivation behind it:

"Authorities have sought to justify harsh treatment in the name of maintaining stability and security in Xinjiang, and to "strike at" those deemed terrorists and extremists in a "precise" and "in-depth" manner. Xinjiang officials claim the root of these problems is the "problematic ideas" of Turkic Muslims. These ideas include what authorities describe as extreme religious dogmas, but also any non-Han Chinese sense of identity, be it Islamic, Turkic, Uyghur, or Kazakh. Authorities insist that such beliefs and affinities must be "corrected" or "eradicated."

What would the bill do?
The Uyghur Human Rights Policy Act would call out abuses by the Chinese government and require a variety of U.S. governmental bodies to prepare reports about the persecution of Uyghurs and other predominantly Muslim ethnic minorities in the Xinjiang region.

The Federal Bureau of Investigation (FBI) would report on its efforts to protect ethnic Uyghurs and Chinese nationals in the U.S. from Chinese government intimidation, and those whose families in China have been threatened or detained because of their advocacy.

This bill would also encourage the State Dept. to consider targeted sanctions against members of the Chinese government alleged to be responsible for human rights abuses in Xinjiang and elsewhere under the Magnitsky Act.

The Trump administration is considering whether to impose sanctions on China over the persecution in Xinjiang, although it hasn't weighed in on the merits of this bill.
Countable.us/articles/34415-bill-counteract-china-s-persecution-uyghur-muslims-unanimously-passes-senate



---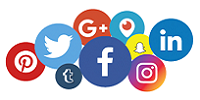 New Trend September 8 issue on Face book
reached
125,379
many in Pakistan and Turkey.
Articles included Kerbala [fatwa], Robert Mugabe, hadith on adultery, Guidance on Patience, Islamic victory in Irbid, Israeli atrocities, China VS islam and more.



---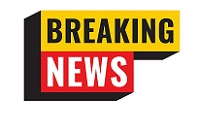 Tariq Ramadan Counters Accusations Big Time.
[New Trend report.]

Tariq Ramadan, known as a top Muslim intellectual in Europe and idealized as the grandson of Hasan al-Banna [Shaheed] was arrested in February 2018 in France on accusations of rape. He was held in solitary confinement for NINE MONTHS while a case was built up against him. He was released on bail owing to repeated pleas related to his health which was said to be muscular dystrophy.

Ramadan denied all charges but every time he came near to clearing himself, another woman would turn up and accuse him of rape.

He messed up his own case by claiming that he did have sexual relations with . the original accuser but they were consensual. Many Muslims turned against him on that basis.

Finally he has written and published a book titled Duty of Truth in which he rejects the rape charges and describes his victimization as comparable to that of Dreyfus.

His enemies made a big effort to stop the publication of the book on the plea that it named the accuser The court however said that the accuser's name is already known to the public. [In other words, the propaganda against Tariq Ramadan is so widespread that the accuser's name has become a household name,]

Ramadan has the ability to speak to Europeans in their own language. Hc was teaching at Oxford University in England. When he heard of the accusations, he was so self-confident, he took leave from the job to fight the accusations..



---


INDIA

Hater Modi Coming to USA. Call for Protests in New York and Houston.

Assalaamu Alaikum,
India's Prime Minister Narendra Modi is scheduled to visit the U.S. this month and will be addressing the Indian community at NRG Stadium in Houston on 09/22/19 and the United Nations in NY on 09/28/19.

Modi's government has been orchestrating a pogrom of hate, violence, and religious persecution against Christians, Muslims and Dalits in India. The Modi regime is also rapidly amending existing laws to expand its powers in an unprecedented fashion, from designating individuals as terrorists without trial, to doing all it can to weaken India's federal system. Most recently, the Modi government resorted to unconstitutional and undemocratic means in order to change the constitutionally mandated special status of Jammu and Kashmir, split it into two, and brought both under the central government's direct control. It did this by sending tens of thousands of additional military personnel to the Muslim-majority Kashmir valley, placing Kashmiri political leaders under house arrest, blocking all phone and internet connectivity, and imposing a complete lockdown. It has curbed free reporting by journalists and human rights' activists, while its forces continue to brutalize the population.

Following are some actions that Indian American Muslim Council (IAMC) is urging from all those who care about justice and human rights in India, in the United States, and in our world at large.

We call upon all people of conscience in the US to join us in protesting Modi's visit and exposing the retrograde, near-fascist politics of Modi's government.
[Indian American Muslim Council, IAMC]



---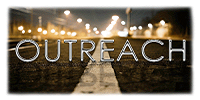 Silver Spring, Maryland
September 13
Surprise Visit by Jamaat al-Muslimeen Activists

After juma' a 4-page Jamaat al-Muslimeen document was given to 100 Muslims.

It's a high income community, mostly from African countriees and Bangladesh [upper class] and a few from Pakistan and Egypt,

Here is an outline of the 4 pages:


Umar,r.a., Hussain, r.a., & Kerbala. [Fatwa.]


China's "Camps."


Assad and Iran defeated in Irbid, Syria.


Pakistani military suppressing medressas.
---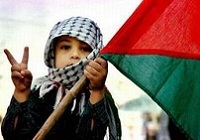 Defying international law, Israeli forces injure 30 journalists during the Gaza border protests, revealing further human rights violations against Palestinians in the occupied territories.

Since the adoption of a U.N. resolution earlier this year over rights violations in the occupied Palestinian territories, Israeli forces have injured 30 journalists during the Gaza border protests, defying international law, the U.N. reported.

"Thirty journalists covering the protests were injured" by the Israeli army, U.N. Human Rights High Commissioner Michelle Bachelet said in a statement, referring to the protests held along the Israel-Gaza fence. Since the start of protests in March 2018, known as the Great March of Return, a total of four Anadolu Agency (AA) journalists were also wounded, two in Gaza and two in the occupied West Bank. In the same period, two other journalists working for other media organizations in Gaza were killed.

Bachelet said the violations continued since the adoption of U.N. Resolution 40/13 on March 22 this year. The resolution ensures accountability and justice for all violations of international law in the occupied Palestinian territory, including east Jerusalem. "Serious violations of international human rights law and international humanitarian law have continued in the occupied Palestinian territory in this period, including in the context of large-scale civilian protests in Gaza," the statement said.

The Great March of Return, a key flash point for violence, began on March 30, 2018 when hundreds of thousands of Palestinian demonstrators converged on the buffer zone separating Gaza from Israel, calling for the easing of an Israeli blockade of the territory and recognition of the right of Palestinian refugees there to return home to Palestinian territories occupied by Israel. Israel has responded to the rallies with deadly force. Bachelet said Israel used tear gas, rubber-coated bullets, water cannons and sound devices, as well as regularly firing live ammunition, against the demonstrators. "As a direct result, since 22 March 2019, 13 Palestinians, including five children, have been killed," she said.

Bachelet said hundreds of others, including health workers and journalists, have been injured. "Many have been left with permanent disabilities, including 20 who have undergone amputations, two who have been paralyzed, and six who have permanently lost vision in one eye," she said. She added that the 13 deaths since March 22 follow the killings of 189 Palestinians in the previous 12 months, including 38 children.



---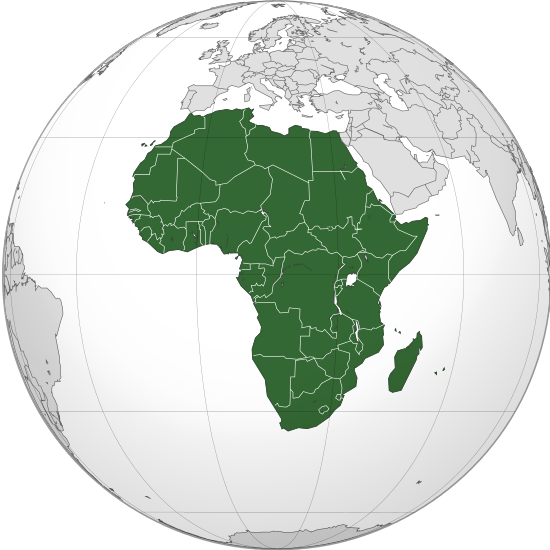 Fraudsters, many Nigerian, arrested in one of the biggest scam cases in U.S. history

Federal prosecutors indicted 80 people on Thursday on charges connected to participation in online scams that raked in millions from unsuspecting victims in the United States and abroad.

The suspected fraudsters, many of whom are Nigerian nationals, prosecutors say, who used online romance scams, schemes targeting elderly people and business email compromise (BEC) scams, in which legitimate companies are compromised to facilitate the illegal transfer of funds. The FBI began investigating the operation in 2016, and this week, authorities arrested 14 people across the United States — 11 in the Los Angeles area alone. Two people were already in custody, and many are believed to be abroad, primarily in Nigeria, prosecutors said in their announcement.

The operation revealed by prosecutors on Thursday had obtained $6 million through fraudulent means, and attempted to steal at least $40 million more.

"We believe this is one of the largest cases of its kind in U.S. history," Hanna said

WashingtonPost.com/nation/2019/08/23/fraudsters-tried-steal-more-than-million-one-biggest-online-scam-cases-us-history Source: WashingtonPost



---


Fatwa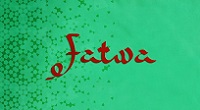 Fatwa #4.
Is there any truth in the Story of Ghadeer Khum? Did the Prophet, pbuh, utter the words"Maula Ali?"
Ghadeer Khum: The Biggest Scam in Muslim History is the Basis of Shia Beliefs.
by Kaukab Siddique, PhD

The Shi'ite claim that the Prophet, pbuh, proclaimed Ali, r.a., to be his "Mawla" at a watering hole known as Ghadeer is a FABRICATION. It does not appear in any of the early narrations of hadith including the earliest biography of the Prophet, pbuh, by Ibn Ishaq.

As I continued my research, it became clear that the "Mawla Ali" fabricated "hadith" is part of a bigger scam.

The Shias claim that the Prophet, pbuh, gathered all the Muslims at Ghadeer Khum and told them that Ali, r.a., is as much their "mawla" as the Prophet, pbuh, himself.

Most Muslims do not know that Ghadeer Khum is 230 km from Makka.

Makka had drawn the entire Muslim community because Hajj is a religious obligation and it was the Prophet's , pbuh, farewell Hajj. At this gathering the Prophet, pbuh, gave his famous sermon in which he taught Muslims how to be Muslims.

He did not say a word about Ali, nor did he call them to gather again at Ghadeer Khum.

After the pilgrimage, the Muslims left for their homes.

There is NO HADITH which says that the Prophet, pbuh, called the 100,000 or so to gather again at Ghadeer Khum.

There was no way to call them. There were no telephones or emails. Gathering at Ghadeer Khum was not a religious obligation. So on what basis would they gather out in the desert?

Did he send horsemen proclaimimg to people to gather at Ghadeer Khum and not to go home? There is not even a weak hadith or narrative of any kind showing that people were obliged to gather at Ghadeer khum.

The Muslims of Makka would not come out 230 km into desert to Ghadeer Khum for no religious reason.

The Muslims of Yemen and Taif would go south.

Only the Muslims of Madina would go north with the Prophet, pbuh. Even to gather them would be difficult because there was no religious obligation. Again NOT ONE SAHABI is reported to have narrated that horsemen were sent out to command Muslims to gather at Ghadeer Khum.

Thus the only story of Ghadeer Khum is about this small force which had returned from Yaman and was angry with the commands of Ali, r.a. As we noticed in the narrative from Ibn Ishaq, the words "Ali Mawla" do not occur in the Prophet's, pbuh, efforts to reduce the anger of the troops against Ali, r.a.

Two hundred years later Shias fabricated the story about "Mawla Ali" and used gossip and hearsay to insert it in the Musnad of Ahmad and a few others.

Bukhari, who is the strictest collector of hadith, gives the ghadeer khum story without the fabrication of "Mawla Ali."

Here it is:

Narrated Buraida, r.a:
The Prophet sent Ali to Khalid to bring the Khumus (of the spoils of war) and I hated Ali, and Ali had taken a bath (after a sexual act with a captive-girl from the Khumus). I said to Khalid, "Don't you see this (i.e. Ali)?" When we reached the Prophet, I mentioned that to him. He (the Prophet) said, "O Buraida! Do you hate Ali?" I said, "Yes." He said, "Do you hate him, for he deserves more than that from the Khumus." [Sahih Bukhari (volume 5, Book 59 Number 637]

Here there is no mention of "Mawla Ali." Instead there is a much more serious issue. The Prophet, pbuh, had shown through his own example that Muslims should marry women captured in war. Was Ali, r.a., violating that Sunnah or did he marry that woman?

This becomes even more serious when we remember that Ali, r.a., was married to the Prophet's, pbuh, own daughter.
This story of Ali having sex with a helpless captive girl while he was married to the Prophet's, pbuh, daughter, r.a., is most probably a gross fabrication meanto defame Ali,r.a., who was a pious man who was not interested in worldy pleasures.


---


PAKISTAN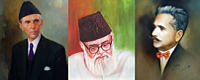 JI's Call.
Unexpected Response in Quetta for Kashmir.
Huge Rally Blasts Imran's Failure.
by Qaiser Sharif

Sept 15: Jamaat-e-Islami chief Sirajul Haq has said that millions of people will shutdown Islamabad if the government betrayed the people of Kashmir.

Addressing "Kashmir Awami March" in Quetta on Sunday, he added the rulers would find no place to hide if they tried to damage the Kashmir cause.

Shouting anti-India slogans and holding placards and banners, a large number of people from all walks of life took part in the event.

JI Balochistan chapter head Maulana Abdulhaq Hashmi also addressed the participants.

"Kashmir is unresolved agenda of the realization of Pakistan. Thousands of people have rendered sacrifices for the liberation of Kashmir from Indian yoke during last seven decades but unfortunately rulers never showed any commitment to the cause," said Senator Siraj.

Warning the government against Indian future designs on Kashmir, the JI chief said it had become obvious that Modi government wanted to bring demographic changes in the held area with their ultimate goal to attack the AJK. So, he added, there was an urgent need that government took decisive steps to thwart the enemy's plans. The humanitarian crisis in the occupied area was also reminding the Pakistani government its duty to fulfill its duty and extend practical support to the besieged people. At all, he added, Kashmir was a jugular vein of Pakistan.

He said the curfew entered 43rd day in Indian Occupied Kashmir but the world was acting as silent spectator and no one was asking India to stop genocide in the valley.

He said the prime minister instead of going alone should have invited the national leadership for Muzaffarabad rally to send a clear message to India that nation was standing united to support the Kashmiri people.

Siraj said the government was failed to bring improvement in any sector in more than year. He added the economy was in crisis and there were no employment opportunities for the millions of youth. The JI leader said inflation was all time high and people were showing desperation over the government performance. He said the Transparency International also warned against the increase in corruption. Therefore, he said, the government must show seriousness to cope with the challenges to the economy and ideology of the country.

He said JI would keep raising the voice for the people of Balochistan at every forum. He said the JI would hold "Save Kashmir" marches in Sargodha, Muzaffarabad and Lahore on Sept 20, Sept 27 and Oct 6 respectively



---


War News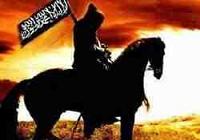 Northern Nigeria
Human Rights Watch says Military
Going after Boko Haram Children.

Human Rights Watch (HRW) released its report on September 10. It claims the military has been arresting and detaining children as young as five "with little or no evidence". Most are then reportedly transferred to Giwa military barracks in the town of Maiduguri.

Children interviewed by HRW who spent time in the camp described "squalid, severely overcrowded conditions". None of those 32 children said they had been taken before a court or a judge, and none knew what they had been charged with. None, moreover, said they had had contact with family outside their detention centre.

Detainees were threatened or even beaten by soldiers, some children said, while soldiers reportedly made advances to female soldiers or took them out of their cells for extended periods. One girl in the report says females in her cell became pregnant during their imprisonment.

HRW says it does not know the total number currently in detention. According to UN figures cited in the report, the military took more than 3,600 children between January 2013 and March 2019.

The report praises the release of at least 2,200 children so far, and acknowledges the "important steps" the government has taken to protect children's rights.

But HRW calls on the authorities to immediately release all the detained minors and to implement a UN protocol ensuring the rapid handover of detained children to protection services, so they can return to their families.

[The military is denying all charges but refuses to let journalists into the area of conflict.]


---


Latest: September 14.
Militants Winning after Joining Islamic State.

According to the BBC, after a split in Boko Haram, many fighters joined the Islamic State. They care for poverty strickden communities and do not attack civilians. Large swathes of rugged territory in northeastern Nigeria, and parts of Chad, Niger and Cameroons are now under Islamic State control, with new leadership and weapons probably smuggled from Qaddafi;s stores in Libya.


---


Iraq
September 11. Latest bombing news. US air force dropped 80,000 pounds of bombs on ISIS forces in Qanus island north of Baghdad. US military video on MSNBC shows entire island on fire. Shia regime forces are moving in to ensure no one escapes.

Trump had announced last year that ISIS had been wiped out.

Looks like Islamic State forces are certainly not defeated but are vulnerable to US air strikes.

US Senators are asking why fifth generation F-35's were used in this bombing when only 25 ISIS fighters are reported killed.

News of clashes between IS and the regime are coming in from various parts of Iraq but details are not yet available.


---


Syria
Irbid and Northwestern Hama province stable 15 days after Regime defeat.
Regime forces [Iranians and Shia mlitias] fired 240 rockets into 10 Muslim villages in south eastern Irbid province and northwestern Hama.

The bombing and shelling happen daily but the defeated regime forces are unable to advance.
Turkey has sent an armored column into Irbid.

Daraa Province. [Chaos]
Da'el town. September 13.

A person in the regime's Ba'ath party was shot dead by unidentified gunmen.

September 9. In the Deraa countryside three collaborators with regime were killed. [Daraa countryside]

Also in the same area, Assad's head of intelligence was shot and died of his wounds.

In Deir ez Zor [south] IS hit and run continues versus SDF.

IS is holding on to eastern Homs province.


---


Invitation to Think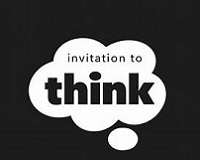 Why were the hijackers able to get through on 9/11?
Why couldn't the US catch Osama despite a $50 million bounty?
Why the US and its allies recruit Muslim groups to help them identify Islamic fighters?

When the Central Intelligence Agency (CIA) failed to prevent the September 11, 2001 attacks, many asked whether more could have been done. But the true reason why the agency was blind to the signs may be a diversity problem, writes Matthew Syed.

On the one side are those who say that the CIA missed obvious warning signs. On the other are those who argue that it is notoriously difficult to identity threats in advance, and that the CIA did everything they reasonably could.

While many of the inquiries focused on particular judgements in the frenetic build-up to 9/11, few took a step back to examine the internal structure of the CIA itself and, in particular, its hiring policies.

This is a common phenomenon in recruiting, sometimes called "homophily": people tend to hire people who think (and often look) like themselves. It is validating to be surrounded by people who share one's perspectives and beliefs. Indeed, brain scans suggest that when others reflect our own thoughts back to us, it stimulates the pleasure centres of our brains.

Talking of his experience of the CIA in the 1980s, one insider wrote that the recruitment process "led to new officers who looked very much like the people who recruited them - white, mostly Anglo-Saxon; middle and upper class; liberal arts college graduates". There were few women and "few ethnics, even of recent European background".

"In other words, not even as much diversity as there was among those who had helped create the CIA."

Diversity was squeezed further after the end of the Cold War. A former operations officer said that the CIA had a "white-as-rice culture".
In the months leading up to 9/11, the International Journal of Intelligence and Counterintelligence commented: "From its inception, the Intelligence Community [has been] staffed by the white male Protestant elite, not just because that was the class in power, but because that elite saw itself as the guarantor and protector of American values and ethics."

Why did this homogeneity matter? If you are hiring a relay team, don't you just want the fastest runners? Why would it matter if they are the same colour, gender, social class, etc?

Yet this logic, while sound for simple tasks like running, flips for complex tasks like intelligence. Why? Because when a problem is complex, no one person has all the answers. We all have blind spots, gaps in our understanding.

This means, in turn, that if you bring a group of people who share similar perspectives and backgrounds, they are liable to share the same blind spots. And this means that far from challenging and addressing these blind spots, they are likely to be reinforced.

Perspective blindness refers to the fact that we are often blind to our own blind spots. Our modes of thought are so habitual that we scarcely notice how they filter our perception of reality.

The journalist Reni Eddo-Lodge describes a period when she had to cycle to work: "An uncomfortable truth dawned upon me as I lugged my bike up and down flights of stairs: the majority of public transport was not easily accessible... Before I'd had my own wheels to carry, I'd never noticed this problem. I'd been oblivious to the fact that this lack of accessibility was affecting hundreds of people."

This example doesn't necessarily imply that all stations should be equipped with ramps or lifts. But it does show that we can only perform a meaningful analysis if the costs and benefits are perceived. This hinges on diversity of perspective. People who can help us to see our own blind spots, and who we can help to see theirs.

Osama Bin Laden made his declaration of war on the United States from a cave in Tora Bora in February 1996. Images revealed a man with beard reaching down to his chest. He was wearing cloth beneath combat fatigues.

Today, given what we now know about the horror he unleashed, the declaration looks menacing. But an insider in the foremost US intelligence agency said the CIA "could not believe that this tall Saudi with a beard, squatting around a campfire, could be a threat to the United States of America".

To a critical mass of analysts, then, Bin Laden looked primitive and of no serious danger. Richard Holbrooke, a senior official under President Clinton, put it this way: "How can a man in a cave out-communicate the world's leading communications society?"

Another said: "They simply couldn't square the idea of putting resources into finding out more about Bin Laden and al-Qaeda given that the guy lived in a cave. To them, he was the essence of backwardness."

Now, consider how someone more familiar with Islam would have perceived the same images.

Bin Laden wore cloth not because he was primitive in intellect or technology, but because he modelled himself on the prophet. He fasted on the days the prophet fasted. His poses and postures, which seemed so backward to a western audience, were those that Islamic tradition ascribes to the most holy of its prophets.

As Lawrence Wright put it in his Pulitzer Prize winning book about 9/11, Bin Laden orchestrated his operation by "calling up images that were deeply meaningful to many Muslims but practically invisible to those who were unfamiliar with the faith".
Jones writes: "The beard and campfire anecdote is evidence of a larger pattern in which non-Muslim Americans - even experienced consumers of intelligence - underestimated Al Qaeda for cultural reasons."

As for the cave, this had even deeper symbolism. As almost any Muslim knows, Mohammad sought refuge in a cave after escaping his persecutors in Mecca. To a Muslim a cave is holy. Islamic art overflows with images of stalactites.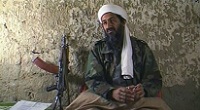 Bin Laden modelled his exile to Tora Bora as his own personal hijrah, and used the cave as propaganda. As one Muslim scholar put it: "Bin Laden was not primitive; he was strategic. He knew how to wield the imagery of the Koran to incite those who would later become martyrs in the attacks of 9/11."

Analysts were also misled by the fact that Bin Laden often issued pronouncements in poetry. To white, middle class analysts, this seemed eccentric, reinforcing the idea of a "primitive mullah in a cave". To Muslims, however, poetry has a different meaning. It is holy. The Taliban routinely express themselves in poetry.

Another flaw in the CIA's deliberations was their reluctance to believe that Bin Laden would initiate conflict with the US. Why start a war he couldn't possibly win? They hadn't made the conceptual leap that the victory for the jihadists was to be secured not on earth but in paradise.

The CIA could have allocated more resources to al-Qaeda. They could have attempted infiltration. But they were incapable of grasping the urgency. They did not allocate more resources, because they didn't perceive a threat.

They didn't seek to penetrate al-Qaeda because they were ignorant of the gaping hole in their analysis. The problem wasn't (just) the inability to connect the dots in the autumn of 2001, but a failure across the entire intelligence cycle.

The dearth of Muslims is merely one illustration of how homogeneity undermined the world's foremost intelligence agency. It provides an insight into how a more diverse group would have created a richer understanding not just into the threat posed by al-Qaeda, but dangers throughout the world. How different frames of reference, different perspectives, would have created a more comprehensive, nuanced, and powerful synthesis.

A startlingly high proportion of staff at the CIA had grown up in middle class families, endured little financial hardship, or the signs that might act as precursors to radicalisation, or any of a multitude of other experiences that might have added formative insights to the intelligence process.

Each would have been assets in a more diverse team. As a group, however, they were flawed.

There is a science to putting together the right minds, with perspectives that challenge, augment, diverge and cross-pollinate rather than parrot, corroborate and restrict. This is set to become a key source of competitive advantage for organisations, not to mention security agencies. This is how wholes become more than the sum of their parts.

The CIA has made strides towards meaningful diversity since 9/11, but the issue continues to dog the agency. An internal report in 2015 was damning. As John Brennan, then director, put it: "The study group took a hard look at our agency and reached an unequivocal conclusion: CIA simply must do more to develop the diverse and inclusive leadership environment that our values require and that our mission demands."

Source: BBC


---


Afghanistan




AfghanArt Lords:
Afghan Artists Paint Tulips Murals To Honor War Victims

Artists from Afghanistan's ArtLords painted tulips murals in Kabul and three other provinces to honor the victims of the war in the country.

ArtLords chairman Omaid Sharifi said that so far 25,000 tulips have been painted on surroundings of main some offices in Kabul and other provinces, including the office of Afghanistan's Human Rights Commission.

He said each tulip represents a victim of war in the country.

"The people of Afghanistan are killed and martyred every day. This is not a statistics only; they all were the humans with many ambitions and hopes and wanted to live, but unfortunately, they are martyred inhumanly and we wanted to honor and remember them at least with one tulip," Mr. Sharifi said.

Afghanistan's ArtLords, a group of Afghan activists and artists in Kabul, was nominated for 2019 Freedom of Expression Awards.

The group has painted a series of murals on Kabul walls, highlighting social problems, supporting Afghan forces, defending freedom of expression and women's rights. Index on Censorship's Freedom of Expression Awards exists to celebrate individuals or groups who have had a significant impact fighting censorship anywhere in the world.
ArtLords is a grassroots movement of artists and volunteers in Afghanistan who encourage ordinary citizens, especially women and children, to paint murals on issues which concern them. ArtLords completed over 400 murals in 16 provinces of the country. In March 2018, for International Women's Day.

Source: TOLONews


---


News Within the U.S.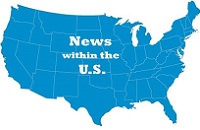 [Courtesy Mark Weber, California]

Americans Spent Nearly $150 Billion on Illegal Drugs In 2016
N. McCarthy - Statista

Last year, drug overdoses claimed more than 68,000 American lives and 47,000 of those deaths involved an opioid. Even though heroin, prescription opioids and synthetic opioids like fentanyl are receiving most of the attention, deaths from other drugs like cocaine and methamphetamine are inreasing. A new report from the RAND Corporation has shed light on just how many people use illicit drugs across America as well as how much they pay for them. In 2016 alone, people in the U.S. spent an estimated $146 billion on cocaine, heroin, marijuana and methamphetamine. Adding RAND's figures together from 2006 to 2016 would mean total spending on illegal drugs over the course of the decade was nearly $1.5 trillion.

Statista.com/chart/19163/estimated-retail-expenditure-on-illicit-drugs


---


Guidance by Sis. Yasmin.

Focus on Old and Weak Parents
*Bismillah Hir Rehman Nir Raheem*
'Assalaamu Alaykum Warahmatulla hee Wa Barakaatuhu

The Recognition and respect of Parents is mentioned
in the Qur'an {11} eleven times ... !
In Surah Al-Isra' (Children of Israel) there is a very beautiful description of how Parents are to be treated. Allah {Azza Wa Jall} says...
" Your Lord had decreed, that you worship none save HIM and (that you show) kindness to Parents. If one of them or both of them attain old age with you, say not 'Fie' unto them nor repulse them, but speak unto them a gracious word. And lower unto them the wing of submission through mercy, and say... *My Lord ! Have mercy on them both, as they did care for me when I was young.*
*Rabbirhamhumaa Kamaa Rabbayaani Sag-hiiraa*

We have enjoined on humankind kindness to Parents."
[Source~Qur'an Surat Al Ankabut 29 A#8 & Surat Al-'Aĥqāf 46A #15]

*The Wooden Bowl*
A frail old man went to live with his son, and daughter-in-law,and four- year-old grandson. The old man's hands trembled, his eyesight was blurred, and his step faltered. The family ate together at the table.
But the elderly grandfather's shaky hands and failing sight made eating difficult ...! Peas rolled off his spoon onto the floor.
When he grasped the glass, milk spilled on the tablecloth.
The son and daughter-in-law became irritated with the mess.
'We must do something about father,' said the son.
'I've had enough of his spilled milk, noisy eating, and food on the floor.'
So the husband and wife set a small table in the corner.
There, Grandfather ate alone while the rest of the family enjoyed dinner.
Since Grandfather had broken a dish or two, his food was served in a wooden bowl. When the family glanced in Grandfather's direction, sometimes he had a tear in his eye as he sat alone.
Still, the only words the couple had for him were sharp admonitions when he dropped a fork or spilled food.
The four-year-old watched it all in silence...{!}
One evening before supper, the father noticed his son playing with wood scraps on the floor. so, he asked the child sweetly...
'What are you making'...? Just as sweetly, the boy responded...
'Oh, I am making a little bowl for you and Mama to eat your food in when I grow up'{!} ' The four-year-old smiled and went back to work.
The words struck the parents so that they were speechless...!
Then tears started to stream down their cheeks... Though no word was spoken, both knew what must be done...
That evening the husband took Grandfather's hand and gently led him back to the family table. For the remainder of his days he ate every meal with the family. And for some reason, neither husband nor wife seemed to care any longer when a fork was dropped, milk spilled, or the tablecloth soiled.

...My 'Salaams' to All...
Yasmin


2019-09-16 Mon 12:38:52 ct

NewTrendMag.org