NewTrendMag.org News # 1824
[ Click on NEWS for back issues ][ OUR BOOKS ][ Contact ][ Previous Issue ]

17 Zulhijjah 1440 A.H. - August 18 2019 Issue # 33, Newsletter #1824

---


Hadith of the Week

Narrated by Abu Dhar,r.a.:

Once I went out at night and found Allah's Apostle walking all alone accompanied by nobody, and I thought that perhaps he disliked that someone should accompany him. So I walked in the shade, away from the moonlight, but the Prophet looked behind and saw me and said,
"Who is that?"
I replied, "Abu Dhar, let Allah get me sacrificed for you!" He said, "O Abu Dhar, come here!"
So I accompanied him for a while and then he said, "The rich are in fact the poor (little rewarded) on the Day of Resurrection except him whom Allah gives wealth which he gives (in charity) to his right, left, front and back, and does good deeds with it. I walked with him a little longer. Then he said to me, "Sit down here."

So he made me sit in an open space surrounded by rocks, and said to me, "Sit here till I come back to you." He went towards Al-Harra till I could not see him, and he stayed away for a long period, and then I heard him saying, while he was coming, "Even if he had committed theft, and even if he had committed illegal sexual intercourse?"

When he came, I could not remain patient and asked him, "O Allah's Prophet! Let Allah get me sacrificed for you! Whom were you speaking to by the side of Al-Harra? I did not hear anybody responding to your talk." He said, "It was Gabriel who appeared to me beside Al-Harra and said, 'Give the good news to your followers that whoever dies without having worshipped anything besides Allah, will enter Paradise.' I said,

'O Gabriel! Even if he had committed theft or committed illegal sexual intercourse?' He said, 'Yes.' I said, 'Even if he has committed theft or committed illegal sexual intercourse?' He said, 'Yes.' I said, 'Even if he has committed theft or committed illegal sexual intercourse?'
He said, 'Yes.'

Volume 8, Book 76, Number 450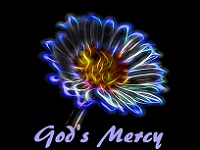 [With thanks to Sis. Kristi]



---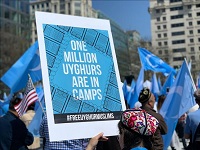 CHINA

Uighur Muslim women are being sterilised at internment camps for ethnic and religious minorities in China.

"They injected us from time to time," claimed Gulbahar Jalilova, who was held for more than a year in government "re-education centres" in the far-west Xinjiang region.

"We had to stick our arms out through a small opening in the door," the 54-year-old told France24. "We soon realised that after our injections that we didn't get our periods any more."

Most of her time was spent with up to 50 people packed into a cell measuring just 10ft by 20ft. "It's like we were just piece of meat," she added.

A similar account was given by 30-year-old Mehrigul Tursun during a video call to an Amnesty International event in Tokyo, as reported by the Nikkei Asian Review.

Ms.Tursun, who now lives in exile in the US, told of being given unknown drugs and injections while detained at an internment camp in 2017.

She said she felt "tired for about a week, lost my memories and felt depressed" and was released four months later after being diagnosed as being mentally ill.

Doctors in the US later told her that she had been sterilised, she said

Up to one million Uighurs, Kazakhs and other minorities have been arbitrarily detained in internment camps, according the UN and human rights groups.

Researchers have claimed the facilities are being run like "wartime concentration camps" as part of a "systematic campaign of social re-engineering and cultural genocide".

The Chinese government however has described them as "boarding schools" offering vocational training and rejected allegations of torture and other abuses as "fake news".

Former detainees have previously told of torture, beatings and electrocution as well as being forced to eat pork, attend political re-education lessons and sing political songs.

The global outcry over China's treatment of minority groups has had little effect, however. Last week it was reported that China is building even more secret camps.

Source: Independent



---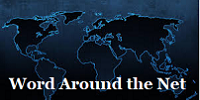 by Br. Nazeer, Texas

Iran warns: Israel's participation in US Gulf coalition will trigger a war
MiddleEastEye.net/news/israels-participation-us-gulf-coalition-will-trigger-war-iran-warns

U.S. Issues Warrant to Seize Iranian Oil Tanker in Gibraltar
WSJ.com/articles/u-s-unseals-warrant-to-seize-iranian-oil-tanker-in-gibraltar-11566041324

Brother of Afghan Taliban leader killed in Pakistan mosque blast
alJazeera.com/news/2019/08/brother-afghan-taliban-leader-killed-pakistan-mosque-blast-190816143737376.html

India revokes Kashmir's special status: read latest updates from Al-Jazeera.
alJazeera.com/news/2019/08/india-revokes-kashmir-special-status-latest-updates-190806134011673.html

IS suspect Jack Letts stripped of British citizenship
MiddleEastEye.net/news/suspect-jack-letts-stripped-british-citizenship-reports

Muslims thwart terrorist attack against Christians
ChristianPost.com/news/kenya-muslims-thwart-terrorist-attack-against-christians-saving-20-believers-from-death.html

Driver shot dead after ramming car into Israeli civilians in West Bank
Reuters.com/article/us-israel-palestinians-violence/driver-shot-dead-after-ramming-car-into-israeli-civilians-in-west-bank-idUSKCN1V617D

Political Prisoners :

AhmedAbdelSattar.org

FreeZiyadYaghi.info

FreeMasoudKhan.net

Civil Discord Show



---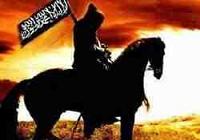 WAR NEWS

Syria
Turkey Ignoring Attacks.
The Assad regime began an all out operation to take back Irbid province from Islamic people. The Assdis are suppored by Russia and Iran

August 17.Islamic leaders of western Aleppo province have issued a statement condemning Turkish inaction against Russian, Iranian and Assadi attacks.

August 16.In southern Irbid province, Russian air strikes killed 13 civilians near Hass, towns where displaced people had taken shelter. Assad regime's air strikes killed 2 children and injured 23 other civilians on Ariba city.

August 18. Intense fighting between regime forces and jihad groups erupted near al-Sheykhoun as Russian bombing opened the way for the regime. In the ground fighting 46 Islamic fighters and 35 of the Shia Iranian assadi militia were killed.


---


Afghanistan

Savagery and Extreme Violence

August 17, 2019. The Shia community in Kabul, during a celebration, was hit by a human bomber sent by ISIS. The explosion killed 63 persons and wounded 182. Worldwide condemnation has been expressed.


---


On July 31, the UN reported that 717 civilians have been killed in air strikes by the US and the Kabul regime in the first 6 months of this year.


---


Iraq
Clashes with IS in five provinces of Iraq.

On August 12, a huge explosion in the middle of Baghdad blew up an arms depot killing one person and injuring 35. The regime has ordered explosive storage areas to be moved out of cities.

Two IS persons involved in a car bomb attack in Tal Afar which killed scores of people have been arrested. [Auust 18]

August 15. People are fleeing Daqouq town in Kirkuk province after IS attacks killed 2 police offcers and 13 other persons.

Latest: Baghdad regime forces are carrying out raids in Anbar province and Diyala looking for IS cells. Details are lacking.

Regime raids are also reported from areas near Mosul resulting in several arrests.

A female IS fighter captured in Mosul last month is being interrogated by the regime,

The Baghdad regime is denying reports about the numbers of IS fighters in Iraq and says there are very few.



---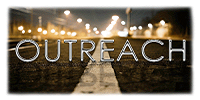 Newark, Delaware
Large Friday Crowd.

On August 16, a Jamaat al-Muslimeen document [6 ;pages[ was given to 74 Muslims after Juma salat.

The crowd here is from Bangladsh, African countries, Arabs and Pakistanis.

The khutba was quite good reminding Muslims that Islam is more than the 5 pillars. The entire spirit of Qur'an and Sunnah should be accepted.

Out of several hundreds people we could only reach 74.
Here is an outline of the 6-page document:


Very large rally in Islamabad supporting Kashmir.


&
Br. Kaukab's khutba on Hajira, r.a., Ibrahim, pbuh, and main causes facing Muslims.


China: Muslims in Concentration camps.


Syria: Mujahideen & IS beating back attacks by Russia, Iran, Assadis & Kurds.


Hadith
---



Brooklyn, New York.
August 11 & August 16.
Br. Abu Talib reports:

A Jamaat al-Muslimeen document containing the resolutions of the Shoora committee was given to 40 Muslims, some at Shia masjid and some at Sunni masjid.
Also contained info on support for children in Gambia & Ethiopia.



---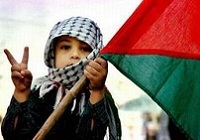 At least 63 Palestinians were injured on Friday afternoon during clashes with Israeli soldiers in eastern Gaza Strip, close to the border with Israel, medics said.

Ashraf al-Qedra, Health Ministry Spokesman in Gaza, told reporters that 63 Palestinian demonstrators were injured, including 32 who were shot by live ammunition and taken to hospitals for medical treatment.

He said that among the casualties, there were 17 children and three women.

The clashes broke out when hundreds of Palestinian demonstrators gathered in eastern Gaza Strip, close to the border with Israel as part of their participation in the weekly anti-Israel rallies, better known as the Great March of Return.

The weekly anti-Israel protests have been going on for the 70th week in-a-row, since it had started in March 30 last year, where 307 demonstrators were killed and more than 17,000 injured by Israeli soldiers' gunfire.

Leaders of Hamas and other factions, who are part of the highest commission of the march of return, stressed that the protests will continue until it achieves its goals of ending the Israeli siege, during their participation in Friday's rally.

Israel has been imposing a blockade on the Gaza Strip, a home for two million Palestinians, right after Hamas had violently seized control of the impoverished coastal enclave in the summer of 2007.

Source: Xinhuanet



---


Editorial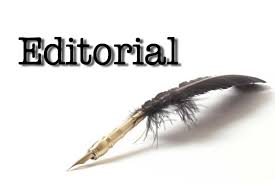 Why do Muslim Minorities Suffer so Much and no one helps Them?
by Dr. Kaukab Siddique

Rohingyas spring to mind.
Then we have Muslims in China.
Kashmiris are a majority in Kashmir but they are steadily being reduced to a minority in the make belief that they are part of India.

In the east of India, in Assam, migrants or refugees from Bangladesh are being mistreated or left without facilties as if they are "aliens" though they might have lived for decades in Assam.

Then we have the Muslims who lived in the defunct Soviet Union for decades. Tatars were deported en masse to the Russian far east. Chechens were crushed by overwhelming military might, though they fought very well indeed.

In the United States, several million Muslims are quite helpless though the Black converts to Islam pose a frequent challenge to the American power structure.

The horrors which Muslims in Bosnia and Kosova faced have become mere parts of a nightmare.

Why?


Nationalism is very strong in Muslim majority areas. Unless these countries are attacked directly, they do not show concern for Muslim minorities. Pakistan has been an exception at a theoretical level but its sub-nationalism broke it into two.. Jamaate Islami is trying to keep support for Kashmir at a high level but is weakened by the military's campaigns againsthard core Muslims of former frontier province.


Secularism is surging in the Muslim majority countries. It is fed by prosperous Muslim communities in USA, UK and France. Muslim elites in the majority countries often know more about western culture than they do about Islam or even about national culture.


Muslim women in the majority countries are, by and large, still being treated as if they are living in the medieval ages under kings and despots. As a result, education makes them malleable to western influences and often they start thinking that they would have more rights under western rules than under Islam.


Solutions.


Muslims need knowledge of other Muslim countries other than their own. Groupings by schools of thought [Hanafi, Shafaii, etc] are obstacles in the way of learning of the UMMA concept, that Muslims are ONE nation. Differences of scholars should not separate us or alienate us.


Secularism is deadly for Muslims. It takes away the sense of the sacred and holiness from our lives. More and more Muslims are turning against hadith [which they don't study] and consider not as the words of the Prophet, pbuh, but merely as narrations by human beings. Study of hadith related to modern times and issues can take us back to original Islam.


Women as mothers, wives, daughters, sisters, aunts, nieces are central to the return of Islam to its original power and glory. Equality of men and women within the Islamic framework is essential. Islam is based on TAQWA, awareness of Allah, not on gender.
---


PAKISTAN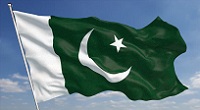 Red Mosque leader, Maulana Abdul Aziz calls for Jihad in Kashmir
Details from Kashmir.
[Courtesy The Times via Shaikh Mohommed.]

A Pakistani cleric once close to Osama bin Laden has called on militants to wage jihad against Indian troops in Kashmir, increasing the threat of a terrorist retaliation to the imposition of direct rule in the region.

Maulana Abdul Aziz, 59, the imam at the Red Mosque in Islamabad during a 2007 siege by the Pakistani army that left more than a hundred people dead, declared that "jihad is mandatory". Speaking to The Times, he denounced Pakistan's strategy in Kashmir as a failure and demanded that Imran Khan, the prime minister, free Islamists held in Pakistani jails and "open the border for our fighters" to strike Indian forces.

India's crackdown in Kashmir intensified yesterday, with more than 500 people arrested and scores of opposition politicians detained. Indian and Pakistani troops again exchanged fire across the border in Kashmir on Wednesday evening.

"Muslims in Kashmir are waiting for our help," Mr Aziz said. An arch-conservative, he was close to Bin Laden and al-Qaeda, as well as Mullah Omar, the Taliban founder. Under his stewardship the Red Mosque became a haven for Islamic militants, culminating in the bloody showdown with the Pakistani military in Islamabad in 2007

Mr Aziz accused Mr Khan's government of bowing to international pressure to rein in militant groups operating on Pakistani soil. One of these, Jaish-e-Mohammed, was behind a suicide bombing in Kashmir that killed more than 40 Indian troops in February, triggering clashes that brought the two countries to the brink of war.

"The current policy on Kashmir is weak. We have to respond to the Indian atrocities and the lockdown of the valley," Mr Aziz said.

Narendra Modi, the Indian prime minister, addressing the nation yesterday, defended his decision to revoke Article 370 of the constitution, limiting Kashmir's decision-making power and eliminating its right to its own constitutions. He argued that the region's special status, granted almost seven decades ago, had hampered development and left the region ripe for exploitation by Pakistan, which had used the system "as a weapon to incite people of the region against India".

Advocating for the "mainstreaming" of the Kashmiri people with the rest of the nation, unlocking investment in the region to become "the world's best tourist destination", Mr Modi added: "I have complete faith under this new system [that] we all will be able to free Jammu and Kashmir of terrorism and separatism.

"Over the past three decades over 42,000 people lost their lives. The people of Jammu and Kashmir will defeat the evil designs of Pakistan . . . we will eliminate terrorism in the valley."

In Kashmir itself the crackdown continued. Academics, business leaders and activists were among hundreds of people seized in overnight raids in Srinagar and elsewhere. Opposition politicians were detained at the airport and a total communications blackout remained in place, with mobile networks and the internet cut off since Monday.

Shock has turned to anger after Monday's announcement by Mr Modi's Hindu nationalist government that it would strip Kashmir of the semi-autonomous status it had enjoyed for almost seven decades. Laws that bar non-residents of India's only Muslim-majority state from buying land or owning businesses have been revoked, raising fears of a flood of Hindu immigrants to erase the area's Islamic heritage.

Hospitals in Srinagar and other cities are already operating near capacity, according to local reports. Ali Mohammed, a Kashmiri activist, told the New Delhi Television news channel that he had been arranging ambulances to ferry the sick to hospital in Srinagar as residents could not use their phones.

The Pakistani government has tried to build an international consensus against India's actions in Kashmir, with Mr Khan lobbying world leaders and the UN security council, but to little avail. Today, Pakistan's foreign minister will visit China, Islamabad's "trusted friend", in an effort to put pressure on India over its decision.

Pakistan also announced it would expel India's ambassador to Islamabad, downgrading diplomatic relations and suspending bilateral trade. India responded yesterday by claiming that Pakistan was exploiting the crisis as a pretext to "justify its cross-border terrorism".

Despite imposing a curfew in troubled Kashmir, where heavy security has been placed, Indian authorities have decided to ease this curfew so that the Muslim-majority can go to Friday prayers.

"People are allowed to pray within their neighbourhood, there is no restriction on that," said Dilbag Singh, director general of police for Kashmir, and added: "But they should not venture out of their local area."

The tit-for-tat diplomatic sniping continued with Pakistan announcing it would ban the screening of Indian films throughout the country.


---


Jhelum Rally
11 Days of curfew in Kashmir did not break Resistance.
Massive Pak Support for Palestine & Kashmir.
by Qaiser Sharif

LAHORE- Aug 16: Jamaat-e-Islami chief Sirajul Haq has said the India fascist tactics and threats about the use of atom bomb have badly exposed the BJP's government war hysteria.

But, he said while addressing "Save Kashmir Rally" in Jehlum on Friday, people of Kashmir and Pakistan would never get afraid from Indian blusters and ready to face every challenge from New Delhi.

"Modi's fascist regime must learn lesson from the history that Muslims are always ready to sacrifice their lives for holy cause," he said, adding Kashmir was a matter of death and life for Pakistan and thousands of Kashmiri also wanted freedom from India. So, he added, how ministers of Modi government could expect that millions of Muslims would ready to surrender before their coward tactics and bullying about the use of atom bomb.

India, said JI chief, would not only lose Kashmir but it should be ready for further divisions. He said Khalistan, Nagaland and other movements of separation were becoming stronger with every day passing, clearly indicating the future map of India.

Siraj paid tribute to the sacrifices of the people of Kashmir against Indian aggression. He said Friday was the 11th day of the curfew in the occupied region but it could not deter the courage and determination of the people of the Kashmir. He reminded world of its responsibility in worst prevailing human tragedy in IOK. Unfortunately, he regretted, world was silent spectators of human genocide in the area and badly failed to pay its responsibility towards the solution of the issue.

The JI chief also reminded government not to look towards western powers for the solution of Kashmir issue but to approach the Muslim world and start efforts for its unity. He urged the Muslims countries to raise a united voice against illegal occupation and slaughters of Muslims in Kashmir and Palestine. No one could keep Kashmiris and Palestinians as slaves if Muslim countries raise a strong voice against occupants, he maintained.

Siraj reiterated support from millions of Pakistanis for Kashmir cause, saying they would never leave alone their Kashmiri brothers and sisters in this testing moment.


---


News Within the U.S.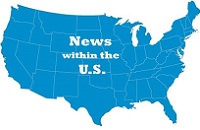 The Continued Deliberate Effort to Bombard African-American and Children's Programming with Queer [lgbtq] Characters.
by Sis. Aisha
[Jamaat al-Muslimeen New York City]

New York City - I knew when I saw a twinkle in that boy's eye that it was a different type of up and coming story about a black boy in South Miami, Florida. "David Makes Man" is a complex new series that premiered on the OWN channel, recently. It was created by gay black actor Tarell Alvin McCraney ("Moonlight", "Choir Boy"). The main character, David, is not gay. However, critics are saying that the show is redefining masculinity by exploring other points of views and experiences involving black boys growing up in America.

There are a few queer characters featured on the show but, then again, it is based on some of the childhood experiences of the show's creator. Oprah Winfrey and Actor Michael B. Jordan ("Creed") are some of the show's executive producers.

On another show, actress Gabrielle Union plays a bisexual police officer. "L.A.'s Finest" is the newest show to be featured On Demand. In April, Union attended a gay pride parade in Miami Beach, Florida with her stepson, Zion. Her husband, retired NBA player Dwyane Wade, posted an image of his son at the parade on social media, which caused quite a stir. Wade's retort was that he was being a supportive parent. You see, Zion just came out as gay and he is only 11 years old. Many people accused the Dwyane Wade of allowing his son to succumb to societal influences.

This year, more than ever, I saw more young people going to the gay pride parades for support or just out of curiosity. This support could be blamed on Disney programming efforts to misguide American viewers, too. But, the numerous African-American entertainers, such as Pharell, Jay-Z, Kanye West, who have voiced support or implored people to have understanding toward the gay lifestyle has grown.

It looks as though there is a strong effort to target African-American and children's programming for queer inclusion whether we watch it or not.

(Sources: Them.com & RollingOut.com)


---


From our Christian Friends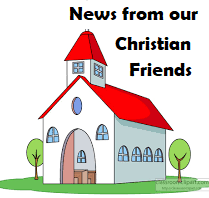 There is ONE God; God is One.
Hindus with Multiple gods Persecute Christians.
[Thank you sis. Abigail.]

There are at least 28 bible verses declaring that there is One God. True Christians cling to this truth, and true Christians are aware that anyone who claims there is more than One God, is misguided and has been spiritually decieved.

With the U.S. government attacking so many Muslim nations and with Satan attempting to cause divisions among the Believers of the One true God, it is a much needed reminder to Christians that Muslims believe in the One God; the God of Abraham, the God of Moses, the God of Job, and Muslim believe God sent Jesus, born of the virgin Mary. Another much needed reminder to Christians is that Hindu's do not believe in the One God. Hindu's worship multiple gods and Hindu's claim spiritual beliefs that are in stark contrast to Bible and to the Christian faith.

India, a predominatnly Hindu nation, is a "friend" of the U.S.; and since the U.S. allows tens of thousands of Hindu immigrants into the U.S. each year, Christians in many U.S. cities are surrounded by Hindus. Being surrounded by Hindus can make is easy to become indifferent to them, and to forget what they believe. But we should not forget. We should remember that Hindus worship multiple gods; they do not believe in the One God, nor in Jesus. And it's important to remember that Christians living in India are often persecuted for thier beliefs.
This story is a good reminder:

Christians file case against Hindu extremists for persecution in India
By Heather Preston

A case has been filed against Hindu nationalists by Christians in south India to prevent further religious discrimination.

Christian members of the 'Kattunaickar' Scheduled Tribe filed the case at the High Court at the Madras Madurai Bench in Tamil Nadu after facing years of hardship because of their beliefs.

There are approximately 100 Christian converts living among the predominantly Hindu tribe, based in the village of Sathyamoorthy Nagar in the Madurai District.

Local sources say that the hostilities towards the Christians started in 2004, but religious discrimination escalated when the local extremist group Hindu Munani, began to systematically target Christians in 2016.

The Hindu Munani have now imposed sanctions on Christian families there, preventing them from purchasing food, attending public ceremonies and accessing public roads and water supplies. Christian children are prohibited from mixing with Hindu's in the playground and a tax of 50,000 rupees (approx £590) has been enforced for all families in the area who do not follow the Hindu faith.

The case at the High Court has been filed against 11 respondents, which includes members of the Hindu Munani, the District Collector, the Superintendent of Police, the Revenue Divisional Officer and the Inspector of Police.

An order to prevent the respondents from imposing penalties and excommunicating the Christians and request for police protection has been submitted.

The petitioner of the case, who cannot be named for security reasons said that the hostile environment has escalated to physical violence and accusations of forcible conversions and attempts to address the concerns with district officials have, at present, proven futile.

C.J. Rajan, a human rights advocate who is representing the Christian community, said: "The rule of law is being fully violated in the Sathiamoorthy Nagar issue. No efforts have been made on the part of the government towards bringing peace in the village.

"Minority Christian rights are fully violated. It is the failure of Madurai district authorities."

Freedom charity Christian Solidarity Worldwide (CSW) has called the continued mistreatment of and hatred towards Christian's in the region a "miscarriage of justice".

CSW's Chief Executive Mervyn Thomas said: "It is in such an environment that hate is allowed to fester into acute violence that can lead to targeted communal attacks, as seen in the district of Kandhamal, Odhisa over a decade ago where Christians were attacked for their faith.

"We urge the authorities to act quickly and to take necessary measures to ensure that the perpetrators of this crime are brought to justice so that the families can resume a normal life without fear."

Source: Premier



---


Book Review





This Could have been a Great Love Story.
Hitler and Eva Braun.

Eva Braun. Life with Hitler by Heike B. Gortemaker, translated by Damion Smith in 2011, published by Alfred A. Knopf.

Understandably anything connected to Hitler would be reported negatively, if not with intense hatred. What saves this book from being a book of hate projected by the victors of the Second World War is that the bulk of the book is a research work on the life of Eva Braun. The focus on Eva Braun helps to mitigate the expected hate against Hitler.

Eva was a young girl who fell in love with Hitler who was older than her. He was much too busy with the consolidation of National Socialist power in resurgent Germany to pay attention to her. Millions of German women had fallen in love with him owing to the national pride of militant Germany which he expressed so well. However her love for him was extraordinary. She tried to commit suicide when he would not pay more than cursory attention to her. Her attempted suicide softened his heart and he wanted to make sure she would not hurt herself again.

The writer Gortemaker successfully brings out the attraction between Eva and Hitler which was platonic love. Most of this evidence is successfully researched. Most importantly the writer is able to show that Eva believed in Hitler's cause and that she was not a non-political, peripheral, person in Hitler's life as many writers claim.

However when Gortemaker asserts that Eva was "anti-Semitic" she is unable to bring any evidence. Being pro-Germany and pro-Hitler automatically means being "anti-Semitic" in the writer's viewpoint but here she is not able to use her research method to prove it. In fact the writer uses a broad brush to paint all the women who supported Hitler as anti-Semitic but brings no evidence.

The book can be important for revisionists because of a major contradiction in it. The book discusses the close connection between Eva and Hitler and between Hitler and many of his associates and that he openly expressed his views and plans with them. He was very transparent in his ideology when speaking to his inner circle. In NONE OF THESE DISCUSSIONS does the writer find him talking about or EVEN HINTING about the destruction and extermination of the Jews.

The writer exerts herself to prove that Hitler made sure that Eva would live in comfort and that what she wanted was provided to her. The writer does not realize that as the most powerful man in Germany, it was natural and easy for him to provide everything for the woman he loved. The writer expends much energy in proving that all the women in the inner circle were jealous of her.

At the end of the war, when many leaders of Germany betrayed Hitler, Eva stayed with him to the end. When many Germans were running away from Hitler, she moved across war torn Germany to be with him in his bunker in Berlin. With the daily bombing of German cities and the great danger from advancing enemy armies, Eva moved towards Hitler and consummated her love for him in the final act of suicide with him. Here our writer fails miserably because in western mythology, Hitler and love are in sharp contradiction.


---


Canada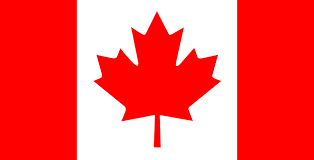 Canada should protect its citizens against threats from Egyptian regime
(Original title: Egypt's Crackdown Domestically and Abroad: All According to Plan)
By Mohamed S. Kamel; Contributor
Wed., Aug. 14, 2019

While the political troubles of Egypt might seem far away, their impact on Canadians has been consistent and continues to escalate with time.

On the anniversary of the worst massacre of civilians by their own military in Egyptian history, it's crucial that we do not look away from violence of the past and that which Egypt has promised Canadians in the future. It's even more important that we hear a commitment from our government to protect its citizens from the Egyptian regime's violence — something which is not new to Canadians.

Toronto man Amr Kassem was murdered in Alexandria in 2013 during those very massacres when the Egyptian military began cracking down on people protesting for democracy. Before that, Mississauga native Sarah Attia underwent a two-year ordeal when her husband Khaled Al-Qazzaz was forcibly disappeared by the Egyptian government and then held in inhumane conditions in solitary confinement.

In a highly public case, Canadian journalist Mohamed Fahmy suffered over 400 days under the same conditions. Canadian filmmaker John Greyson and Dr. Tarek Loubani were famously detained and tortured in Tora Prison for seven weeks. Even now, several Canadian citizens are languishing unlawfully in Egyptian custody under horrific conditions with no indication of release any time soon.

It should be noted that this is all calculated and premeditated by the state. On Aug. 12, 2014, one year after that bloody Rabaa massacre, the largest killings of demonstrators in a single day in recent history, Human Rights Watch (HRW) issued its report on the atrocity that took place under the command of Abdel-Fattah El-Sissi, who later became Egypt's de facto president.

HRW intentionally named the report "All According to Plan" because of the Rabaa massacre's premeditated nature. It documented at least 817 peaceful protesters who were killed, but the total number is estimated to be around 1,000.

Fast-forward to 2019 here in Canada, as we approach the sixth anniversary of the Rabaa massacre, I and many others were appalled to hear an Egyptian official, Minister of Immigration and Expatriates' Affairs Nabila Makram, proclaiming in front of an audience of supporters in Mississauga, Ont., that "anyone speaking against Egypt abroad will be sliced" as she made a throat-slitting motion with her hand.

In a bizarre but wholly expected series of apologetics, some supporters of the Egyptian regime tried to defend or contextualize Makram's comment as some type of joke. Killing dissidents may qualify as humour elsewhere, but not in Canada, where freedom of speech and media is a constitutionally protected right and tradition.

Furthermore, given the Egyptian regime's well-documented penchant for acts like torture, arbitrary imprisonment, forced disappearances and murder, the minister's conduct can only be understood as a direct threat to Canadians.

Makram's words must also be couched in the fact that el-Sissi's government, according to HRW estimates, has detained roughly 60,000 political prisoners, including 100 journalists, since he seized power in a bloody military coup in 2013. This is not even to mention that Canadian citizen Yasser Elbaz was removed from his line at the airport on a business trip to Cairo and has been arbitrarily detained in horrific conditions without charges since March

The issue is urgent because actual lives continue to hang in the balance. Most recently, the only democratically elected president in Egypt's history, Mohamed Morsi, died suspiciously in Egyptian custody after six years in solitary confinement and medical neglect.

Considering these facts, Makram's message in Canada was clear: the government that openly performed the Rabaa massacre for the world to see intends to target dissidents abroad. The Canadian government's silence on violence being incited on Canadian soil is not acceptable.

Moreover, the silence of the Ontario premier and the Legislative Assembly of Ontario is not acceptable in the face of visitation privileges being used to threaten Canadians at home. Especially when Ontario MPP Sheref Sabawy, instead of distancing himself from the remarks, decided to defend them.

Aug. 14, the anniversary of the Rabaa massacre, should be a sobering reminder to everyone that we cannot afford to be silent in the face of such blatant assaults on our humanity or any threat emanating from officials of a country tied to such acts. I call on our government and all Canadian people to declare resoundingly: let us never be silent nor complicit.

* Mohamed S. Kamel is a human rights activist and founding board member of the Egyptian Canadian Coalition for Democracy. He is also a freelance writer and editor of For a Free Egypt.


---


Guidance by Sis. Yasmin.

*WOE TO EVERY SLANDERER & BACKBITER*
'QUR'AN'}+PROPHET (Sallallahu Alaihi Wasallam) 'HADITH'~
{Source~ 'Qur'an'~ Surat Al-Humazah (TheSlanderer) ~104 A # 1.}

Alhamduli'Allahi Rabbil-'Aalameen wa-Salaatu wa-Salaamu
'alaa Ashrafil-Anbiyaa-e-wal-Mursaleen,'Amma 'Baa'd.
Assalaamu 'Alaykum wa Rahmatullaahi wa Barakaatuhu.
~~~~~~~~~~~~~~~~~~~~~~~~~~~~~~~~~~
'O you who Believe ! Avoid much suspicions, indeed some suspicions are sins. And spy not, neither backbite one another. Would one of you like to eat the flesh of his dead brother?
You would hate it (so hate backbiting). And fear Allah.
Verily, Allah is the One Who accepts repentance, Most Merciful'.
{Source~ 'Qur'an' ~ Surat Al-Hujuraat (The Dwellings)~ 49 A #12}
~~~~~~~~~~~~~~~~~~~~~~~~~~~~~~~~
" Whomsoever Slanders to you about others, will slander about you{!}
And whoever reports to you.... will soon report about you {!}"
{'SUBHAN ALLAH'}
{ Source ~ Imam Al Shafi'ee ~~(may ALLAH have mercy on him)~}
~~~~~~~~~~~~~~~~~~~~~~~~~~~~~~~~~~~~~~~~~~~~~~~~
PROPHET (Sallallahu Alaihi Wasallam) Inquired of the Sahaaba (R.A):
"Do you know what is Gheeba"?
"Allah and His Messenger know best " they replied.
"To mention something about your brother which he would dislike"
A person then asked... " What if this is true ? "
(That the person being spoken about is actually involved in that sin). replied... "If it is true then you have indeed backbitten about him!
But if it is untrue, then you have slandered him ...(which is worse)."
Hence... to mention anything about a person in his absence which he would dislike is 'Gheeba'.}
~~~~~~~~~~~~~~~~~~~~~~~~~~~~~~~~~~~~~~~~~~~~~~~~

Woe to every slanderer and backbiter.

Who has gathered wealth and counted it,

He thinks that his wealth will make him last forever!

Nay! Verily, he will be thrown into the crushing Fire.

And what will make you know what the crushing Fire is?

The fire of Allah, kindled,

Which leaps up over the hearts,

Verily, it shall be closed in on them,

In pillars stretched forth (they will be punished in the Fire with pillars, etc.)

{Source~ 'Qur'an'~ Surat Al-Humazah (The Slanderer)~104~ A # 1-9}

~My 'Salaams' to all~
~ Y a s m i n ~


2019-08-19 Mon 13:05:34 ct

NewTrendMag.org