NewTrendMag.org News # 1823
[ Click on NEWS for back issues ][ OUR BOOKS ][ Contact ][ Previous Issue ]

10 Zulhijja 1440 A.H. - August 11 2019 Issue # 32, Newsletter #1823

---


Hadith of the Week

Narrated by Abdullah bin Umar, r.a.:

Umar bought a silk cloak from the market, took it to Allah's Apostle and said, "O Allah's Apostle! Take it and adorn yourself with it during the 'Id and when the delegations visit you." Allah's Apostle (p.b.u.h) replied, "This dress is for those who have no share (in the Hereafter)." After a long period Allah's Apostle (p.b.u.h) sent to Umar a cloak of silk brocade. Umar came to Allah's Apostle (p.b.u.h) with the cloak and said, "O Allah's Apostle! You said that this dress was for those who had no share (in the Hereafter); yet you have sent me this cloak." Allah's Apostle said to him, "Sell it and fulfill your needs by it."

Bukhari, Volume 2,
Book 15, Number 69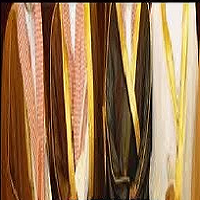 [With thanks to Sis. Kristi]



---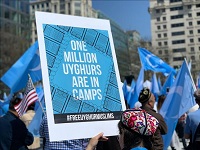 CHINA


Article #1:


China's Uighur crisis: When Muslims are abused, the world turns a blind eye.
An estimated 1 million Muslim Uighurs are currently detained in brutal detention camps in China's Xinjiang region. Human rights lawyer Arsalan Iftikhar joined THINK to discuss the world's tepid response to a massive humanitarian crisis.
NBCNews.com/think/video/china-s-uighur-crisis-when-muslims-are-abused-the-world-turns-a-blind-eye-65783365811



Article #2:


China builds more secret 're-education camps' to detain Uighur Muslims despite global outcry over human suffering
Independent.co.uk/news/world/asia/xi-jinping-regime-han-chinese-threat-uighur-muslims-persecution-detention-camps-a9051126.html
---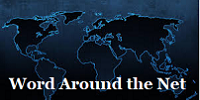 by Br. Nazeer, Texas
Norway mosque attack suspect inspired by Christchurch and El Paso shootings
TheGuardian.com/world/2019/aug/11/norway-mosque-attack-suspect-may-have-been-inspired-by-christchurch-and-el-paso-shootings?CMP=Share_iOSApp_Other

"No one is coming out of their house" - Mississippi hispanics afraid ICE is still around town.
TheGuardian.com/us-news/2019/aug/11/ice-raids-latino-community-mississippi-fear?CMP=Share_iOSApp_Other

Eid in Kashmir is hampered due to India's Hindu government lockdown and curfew.
MENAFN.com/1098872000/No-money-no-sheep-lockdown-hampers-Eid-in-Kashmir

Yemen, pounded by war for five years
MENAFN.com/1098869777/Yemen-pounded-by-war-for-five-years

India revokes Kashmir's special status; and the latest updates on Kashmir.
alJazeera.com/news/2019/08/india-revokes-kashmir-special-status-latest-updates-190806134011673.html

Tension at Al-Aqsa compound as Muslim, Jewish festivals overlap
alJazeera.com/news/2019/08/tension-al-aqsa-compound-muslim-jewish-festivals-overlap-190811070243923.html

The ultra-Orthodox Jews who back Palestine
MiddleEastEye.net/discover/in-pictures-ultra-orthodox-jews-jerusalem-mea-shearim

Trapped: The Rohingya who flee to Saudi Arabia
Stories.MiddleEastEye.net/trapped-rohingya-flee-saudi-arabia

Political Prisoners :

AhmedAbdelSattar.org

FreeZiyadYaghi.info

FreeMasoudKhan.net

Civil Discord Show



---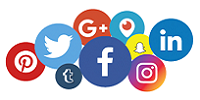 Outreach on
Jamaat al-Muslimeen's Facebook page reached a record number of people on our August 4th issue of New Trend.

166,437 people were reached.

Articles that were most popular were:

Motiur Rahman Nizami, who was executed for his Islamic beliefs in Bangladesh.

Critique of el-Zakzaky-Iran.

Nadrat Siddique's article on "Not-so-Nobel Prize".

Wide Spread Fighting in Syria.

Guidance on Hajj, by Sis. Yasmin
---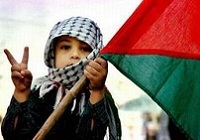 Israeli soldiers shot dead four Palestinians near the Gaza border fence on Saturday.

It came as Palestinians prepare to mark Eid al Adha, the feast of the sacrifice.

TRTWorld.com/middle-east/israeli-army-kills-four-palestinians-near-gaza-border-28911



---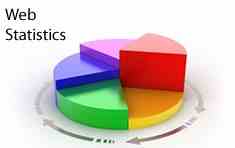 Our Web Site


NewTrendMag.org
Stats for July:
91067 hits
315 daily visits average.

Thank you Br. Rich.



---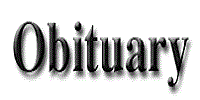 Brother Islamulhaque died on August 7, 2019, and was buried at Masjid Hanfia in Bradford, England.
[from Br. Shoaib]

He was one of the best human beings I have known. Owing to a strange event, he was forced to stay with me for several months and discussed Islam with me in detail. He strongly emphasized that Islam must go to the poorest and the most oppressed sections of society. He also taught me that one of the earliest verses of the Quran was against slavery. It is verse 13 in Surah Balad. He said this is so important that you should write the number 13 on the backs of the hands of our children so they might remember that slavery is not allowed in Islam.

He also insisted that Jamaat al-Muslimeen should be properly organized and should have a Secretary General, the first of whom was Sis. Ashira. He also used to cook for himself and for me and taught that cooking is very creative and helpful for the human soul. It was strange that the accident which caused him to stay with me delayed him for months; it seemed that he would never be able to go back to England.

He strongly praised the Blind Sheikh but was worried that I might get into trouble if I continued to support him so strongly.

He also strongly supported the ordinary people of Bangladesh and wanted me to help them.
[Br. Kaukab Siddique]



---


Africa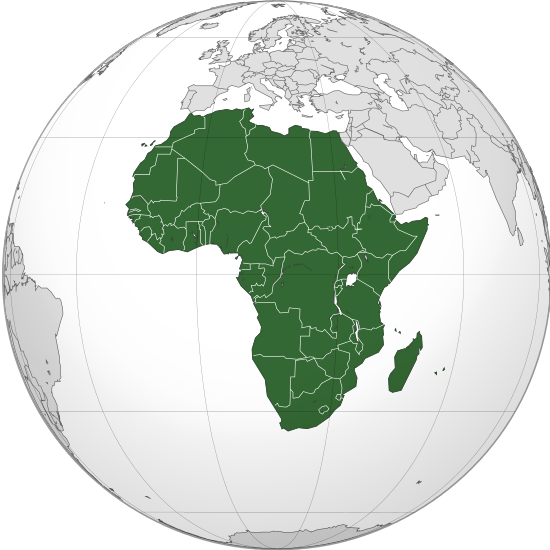 Inside Story of Zakzaky from his blood brother. Sect wanted to undermine Buhari's Muslim Government.
By Abdulkabir Oyemomi

Following the proscription of "Islamic Movement of Nigeria: (IMN), the Shiite faction of Ibrahim El-ZakyZaky, his blood brother Sheik Muhammad Yakubu El-ZakyZaky has confirmed terrorist activities of Shiites and therefore declared them terrorists.

Speaking with The Nation newspaper last week, Sheik Yakubu noted that peace has returned to Zaria, Ibrahim El-ZakyZak's base since his exit. He appreciates the security operatives for being able to curtail his brother's " violent activities".

The Sheik was quoted by Daily Post to have remarked thus. " As you may be aware, Elzakyzaky is my brother . He is my blood brother. We were given birth to by the same father. While growing up, before he started his journey into Shiism, I didn't have any close friend apart from him. We do everything together. We studied together in Islamic school.

"We warned him seriously to desist when he started this Shiism ideology. I personally warned him several times, and when he refused, I had to abandon him.

"In the entire world, where has the Chief of Army Staff ever been blocked on the way and denied right passage? Since the time Shiites people did that to the Nigerian Chief of Army Staff, they were supposed to have been stopped. But now, the authority seem to have understood their mission.

"Anywhere the Shiites are, they are always a problem. They are the ones that ruined Iraq. They are the ones that ruined Syria, Yemen and Lebanon. All the crises you see in the Middle- East, Shiites are responsible for them.

Responding to factions within this dreadful group, he said ,"they are liars. All Shiites are one.

"They can continue to fool other people that they are not armed", Sheikh Muhammad continued, "but we know they carry arms. Didn't you see them shown with their arms?

" They lied that they were not the ones that killed the police officer in Abuja. The Deputy Commissioner of Police that was killed in Abuja was not the first police officer to be killed by the Shiites .

Nigerian government banned the Shiites with a strict warning from police chief Mohammed Adamu that " any person engaged or associating , in any manner that could advance the activities of the proscribed Islamic Movement in Nigeria (IMN), shall be treated as a terrorist, enemy of the state , and a subversive element and shall be brought to Justice".

From the foregoing, it is clear that the activities of Elzakyzaky's and his Shiite group constitute brutality, nuisance, and injury to all Nigerians in general and people of Zaria in particular.

Nobody in Nigeria has ever contested the brutality of Shitte in Zaria except those that either want failure of a Northern Muslim President in Muhammadu Buhari or those that want the impossible collapse of Islam at all costs in this part of the world:

CAN is holding brief for Shi'ah today because they know they do not represent what Islam stands for at all. They want outer world to believe that that is the kind of Islam Nigerian Muslims practice. No, the Shiite here are hardly 5% of Nigerian Muslims!

The Indigenous People of Biafra (IPOB) group are ready to support anything against the government of Nigeria to get 'independence' from unity of this country, hence the fake strong support for Shi'ah and Elzakyzaky.
Many political parties of corrupt members ( many of which are Muslims, anyways) would fight with the last fibre of their being to scuttle a government resolved to fight corruption against all odds.



---


Two Khutbas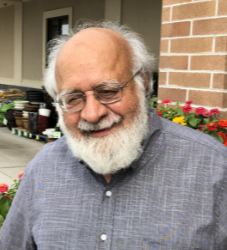 Two Khutbas
A Great mother and a Great father of the Ummah. Hajira, r.a., and Ibrahim, alaihis salam.
What are the Priorities of the Muslim Ummah & US Muslims?

August 9, Juma khutba, August 11. Eid khutba. Both by Br. Kaukab Siddique at Masjid jamaat al-Muslimeen. Prayers were led by Br. Ridwan.

After Eid prayers, there was a celebration at a select Iranian restaurant.

Here is an outline summary of the two khutbas:


The persistence and struggle of Hajira, r.a.,,teaches us what a great Muslim mother is like even when she is seemingly alone and helpless in the desert.


The miracle of Zam Zam and the founding of the city of Makka.


The importance of the father. For a strong family both a good mother and a strong father are needed.


The miracles of the prophets cannot be performed by ordinary humans. Preachers among Jews, Christians and Muslims who pretend to be Abraham, Moses, Jesus and Muhammad, peace be on them, are misleading the people.


The miracles of the prophets and messengers show us the power of Allah and the direction we should go.


Human sacrifice is forbidden, hence qurbani on Eid is to feed the hungry and the needy. We should not pretend that animals should not be killed while every day
humans are being killed


We must SACRIFICE our egos and the desire for revenge and dominance. We are forbidden to break with our brothers and sisters for more than three days.
The GREAT CAUSES.
Mistreatment, humiliation and debasement of humans in our prison system.


The unjust treatment of Muslim political prisoners, particularly Imam Jamil al-Amin, Aafia Siddiqui, Ziad Yaghi, Ahmed Abdel Sattar and numerous others.


The genocide of Muslims in Syria and Iraq by Assad, the Iranians, Russians and NATO.


The occupation of Palestine by "Israel" and the daily atrocities being committed against Palestinians with full support of USA.


The huge military surge by the Indian army into Kashmir and the attempt to suffocate the conscience of Kashmir.


Somalia is a special case, A woman from Somalia has been elected to the US Congress. Muslims are praising her but she never speaks on Somalia which is being bombed by USA.


Nineteen years of occupation of Afghanistan by US and NATO.


The destruction of Libya.


The infusion of French military into West African countries.


Thus the entire Ummah is facing war and destruction

So it is time for us to leave our petty feuds and personal sense of animosities. Focus on Allah and the example of Muhammad, pbuh

Eid Mubarak. May Allah forgive our sins and shortcomings and accept our prayers and sacrifice


---


PAKISTAN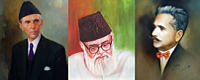 Islamabad.
Massive Protest at
Indian Embassy. Thousands of women too were there.
by Qaiser Sharif

LAHORE- Aug 9: Jamaat-e-Islami chief Sirajul Haq has appealed to the Muslim countries to suspend their diplomatic relations with India in a protest against New Delhi's decision to revoke the special autonomy of the Occupied Kashmir.

The Pakistani government, he said while addressing "Save Kashmir March" in Islamabad on Friday, should ask the Muslim world to sever ties with India over its naked aggression against the people of occupied valley.

A large number of people participated in the march. Holding placards and banners inscribed with slogans condemning New Delhi decision to revoke Article 370 and extending full support to the people of Kashmir, the protestors made commitment to make every sacrifice for the Kashmir cause.

JI Secretary General Ameerul Azim and other leaders also addressed the gathering.

Siraj said 220 millions Pakistani were standing with their Kashmiri brothers and sisters in this moment of deep shock and anger. But, he regretted the government had failed to convey a strong message to India. A blame game, he said, continued in the ongoing parliament session and opposition and treasury benches seemed least bothered about Kashmir.

"My Prime Minister claims Tipu Sultan as his hero but asks Shehbaz Sharif what to do against India. Isn't it ironical?"

Siraj said he had held meetings with Kashmir leaders and was in a consultation process within party. Soon, he added, the JI will announce a plan to the nation over Kashmir. He hoped people of Pakistan nation will stand firm over JI call as it was high time to take action and not to see towards rulers and superpowers for the solution of Kashmir issue.

He said the nation was also looking towards its army, hoping it would not disappoint the people of Pakistan and Kashmir in this testing moment.

He warned the world about the future disaster in the region if India was not forced to take back its decision and let the people of Kashmir decide its fate according to UN resolutions. Kashmir, he said, shared boundaries with four atomic countries, i.e. China , Russia, Pakistan and India. Therefore, he added, world must realize the sensitivity of the situation and push New Delhi to follow the UN resolutions on Kashmir. The people of the region, he said had been rendering sacrifices against illegal Indian occupation for seven decades.

Kashmir, said the JI leader, was a matter of life and death for Pakistan' it was the jugular vein of Pakistan. And now when Modi government captured the jugular vein, the nation was left with no option but to retaliate, he added.

He congratulated the participants for attending the march and said the event was organized to convey a message to Kashmir leadership and people that they were not alone in their struggle for freedom but the entire Pakistani nation was standing with them.



---


War News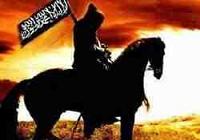 Iraq
August 10. In Nineveh province, a US army officer was killed in combat while advising Iraqi regime troops. [Fox News]. Air strikes were called in, [AP] IS is active in the province.

August 11. In Khanaqin three regime policemen were wounded in an IS mortar attack. Near Jalawla, two police were wounded by an IS sniper. [AP]


---


Afghanistan
August 11. US-Taliban peace talks are continuing.
Taliban have told Pakistan not to connect Kashmir crisis with Aghanistan.

Recruitment to Islamic State is reported to be escalating.

August 7. A explosion at a police center in Kabul located in Shia area killed 14 and injured 145. Of these 95 were civilians. It was a Taliban human bomber retaliating for air strikes on Taliban which have killed scores, they said.


---


Syria
Severe Bombing and Regime Advance into Idlib Province

August 11: Hundreds of airstrikes by regime jets and Russian Air Force allowed regime forces to capture a small town on the border of Irbid province which could lead to the strategic town of Al-Shaikhoun.

Heavy bombing and shelling is also reported from Eastern Latakia province.

Russian Air Base was attacked by drones sent by jihad groups which targeted Hmeimin before they were repulsed by the Russians.

In violent ground fighting, 30 from the jihad groups and 24 from the regime forces were killed.

Deir ez Zor province
ISIS guerillas have been firing machine guns on SDF checkpoints with unknown casualties.

On August 8, IS gunmen killed 3 SDF soldiers in the Hawayaj area.

August 6. Gunmen on a motorcycle killed 2 SDF soldiers in Jazira village. An explosion of an IED destroyed a hummer vehicle of the SDF, killing two soldiers in it.

Attacks on regime troops in Daraa Province are also reported.

August 8. ISIS has carried out 55 operations against regime troups on the West Bank of the Euphrates, and on the East bank. There have also been IS attacks in al-Raqqah and al-Hasakah. The population in these areas seems to be supporting ISIS.


---


News Within the U.S.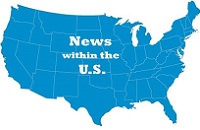 Mysterious Suicide of One of America's Richest Zionists. Here is CLG's Report and Comments.
[Courtesy Citizens for a Legitimate Government, Connecticut.]

August 10.
Jeffrey Epstein hangs himself in his New York jail cell a day after lawsuit by his 'sex slave' was unsealed and named a host of his powerful friends and two weeks after he was put on suicide watch.

The billionaire pedophile was found dead around 7.30 am on Saturday at the Metropolitan Correctional Center in downtown Manhattan. The 66-year-old hanged himself, according to law enforcement sources. Epstein was awaiting trial on charges of conspiracy and sex trafficking and was being held at the high-security complex without bail.

On Friday morning, a federal appeals court unsealed the explosive documents pertaining to a 2015 lawsuit that Virginia Roberts Giuffre had filed against Epstein's associate, socialite Ghislaine Maxwell. Giuffre claimed Epstein and Maxwell kept her as a 'sex slave' in the early 2000s, whilst she was und-rage. Jeffrey Epstein's alleged sex trafficking victim named Bill Richardson, George Mitchell in newly released documents --Court unseals 2,000 documents related to Jeffrey Epstein case | 10 Aug 2019 | A woman who has long claimed disgraced pedophile Jeffrey Epstein forced her to have sex with powerful men named two prominent Democratic politicians - former Sen. George Mitchell and ex-New Mexico governor and Clinton cabinet official Bill Richardson - in documents unsealed Friday by federal prosecutors in New York. Friday's revelations came from more than 2,000 documents that were unsealed by the U.S. Attorney's Office for the Southern District of New York.


---


From our Christian Friends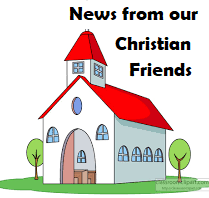 Eid Mubarak to our Muslim Brothers and Sisters around the world! May the One God, the Almighty, Creator of All, bless you and accept your sacrifices!

Since most of us Christians do not fully understand Eid al-Adha, we wanted to provide a very brief description for your Christian readers. Although this description may not be fully complete, nor does it fully honor your holiday, we hope it is accurate and acceptable to our Muslim friends.
Eid al-Adha: The Muslim festival explained.
More than a billion Muslims around the world will celebrate Eid al-Adha, which translates to the Festival of Sacrifice.

What is it?
One of the most important holidays of the Islamic calendar, Eid al-Adha marks the height of the annual Hajj pilgrimage to Mecca in Saudi Arabia.

The festival celebrates the story of Abraham, who was instructed by the God in a dream to raise the foundations of Kaaba, the sacred shrine in Mecca. Muslims face the cuboid building, located at the centre of Islam's mosque Al-Masjid al-Haram.

Following the call, Abraham set off for Mecca along with his wife and son, Ishmael, trekking across the barren land. In a dream, he saw himself sacrificing his son for God's sake. When he told Ishmael what he had seen, his son asked him to carry out the commandment and said he was ready to give his life for God. But when Abraham was about to sacrifice Ishmael, God spared the boy's life and replaced him with a lamb - which is what Abraham ultimately sacrified.

To commemorate the sacrifice, Muslims sacrifice cows, lambs, goats, rams or other animals on Eid al-Adha and give the meat to the poor.

A version of the story also appears in the Book of Genesis in the Old Testament and in the Torah. There is One God.
Eid al-Adha is a time of celebration when families gather for meals, visit relatives and friends, and children are given money and new clothes. It's also a time when families donate to the poor.

How is it celebrated?
The day begins with morning prayers. The celebrations continue with visits to friends and family, exchanges of gifts and feasts.

Eid Mubarak (pronounced EED muh-BAR-ack) and Eid Saeed are routine greetings used during the observance to offer best wishes.

When does it take place?
The four-day religious holiday begins on the third day of the annual Hajj, the pilgrimage to Mecca that all Muslims who are physically and financially able are required to undertake once in their lifetime -- some saving their whole lives to make the journey.

Because the timing of the festival depends on the sighting of the new moon, countries around the world sometimes celebrate it on different days, though most follow Saudi Arabia's lead as it is the host of the Hajj.

- with thanks to Sis. Abigail


---


Guidance: excerpted from article by Sis. Yasmin

*HOW PROPHET (pbuh) CELEBRATED 'EID AL-ADHA {ALHAMDULLILAH}~
'Bismillah Walhamdulillah Was Salaatu Was Salaam
'Ala Rasulillah'
'As-Salaam Alaikum Wa-Rahmatullahi Wa-Barakatuhu'.

How Prophet Muhammad Celebrated Eid Al-Adha
[One Man's Meat is Another Man's Meal]
They are days for expressing joy, and partaking in festivities of eating and drinking from God's blessings, while proclaiming the greatness of Allah.

The significance of the day of sacrifice goes much deeper in spirituality and more symbolic in meaning than the outwardly widespread hearty feasting on a variety of curried, sautéed, fried, grilled, baked, and barbecued meats by Muslims on the three days after the completion of the annual Hajj every year.

Excellence of the Day of Eid.
The 10th. of Dhul Hijjah is the Day of Sacrifice, referred to in Arabic as
'Yaum Al Nahr', especially by the pilgrims who are in Saudi Arabia performing Hajj. The 10th. day of the month of Dhul Hijjah possesses
many virtues:
This day, on which Eid Al-Adha falls, is the greatest day of Hajj:
It was narrated that Ibn Umar (ra) said:
"The Prophet (peace be upon him) stood between the jamarat on the Day of Sacrifice during his Hajj and said:
"This is the greatest day of Hajj'." (Ibn Majah # 3058)

It is also the greatest day of the year for Muslims around the world,
i.e. those who are not performing hajj.
Prophet Muhammad (peace be upon him) said:
"The greatest of days before Allah is the Day of Sacrifice."
(Abu Dawud # 1761)

The 10th. of Dhul Hijjah is indeed a great day for the pilgrims who are performing hajj because they do a multitude of unique and rare good deeds on this day, continuing to do them in the 3 days that follow it, if all of them cannot be done on the 10th. due to crowding.
These great deeds are: stoning the jamarat, offering the sacrifice of an animal, shaving the head (for men) or cutting the hair (for women pilgrims), Tawaf al-Ifada (the special circumambulation of the 'Ka'bah' that is a main pillar of hajj), followed by the strenuous sa'i
(walking between the mounts of Safa and Marwah).

Finally, after all these sacred and symbolic rites have been done, pilgrims perform 'Ghusl' and leave the state of 'Ihram', which puts an end to all of its restrictions except the prohibition of sexual relations with one's spouse.
All these important rites are carried out by pilgrims from the dates of 10th Dhul Hijjah till the morning of the 13th. of Dhul Hijjah.

Whether a Muslim is a pilgrim performing hajj, or if they are present anywhere else in the world, the days of 10th. till 13th. Dhul Hijjah are special days that involve the remembrance and worship of God.
They are days for expressing joy, and partaking in festivities of eating and drinking from God's blessings, all the while proclaiming the
greatness of God:
The Prophet (peace be upon him) said:
"The day of 'Arafah, the day of Sacrifice, and the days of tashriq are our festival, O people of Islam, these are days of eating and drinking."
(Abu Dawud,2413)

Not Eating in the Morning until the Meat of the Sacrifice.
The Eid prayer on Eid Al-Adha is offered the same way as it is for Eid ul Fitr. The day begins early with the family taking a ghusl (full bath) after Fajr prayer and putting on new clothes to proceed to the Eid prayer place, reciting takbirs along the way.
However, there is one difference on this Eid, which is called the greater of the two Eids, and that is related to the animal that has to be sacrificed after the Eid prayer:
Abdullah ibn Buraidah said:
"The Messenger of Allah did not go out on the day of Eid ul-Fitr until he had eaten, and he did not eat on the day of Eid Al-Adha until he came back, then he would eat from his sacrifice."
(Source~ At-Tirmidhi # 542)

Sacrifice: The Deed Loved Most by Allah on the Day of Al-Nahr.
The sooner the animal is sacrificed after Eid prayer on the morning of 0th. Dhul Hijjah, the greater the reward. However, this sacrifice can be done on any day between 10th. and 13th. of Dhul Hijjah.

Nowadays, it is a common observation to see some people, including Muslims, turn up their noses in disgust at the sight of blood and meat that is rampant on the days of Eid Al-Adha, especially in Muslim-majority countries, where the ritual of sacrifice is done openly in public places.

Some Muslims outright refuse to eat this meat because they claim that it gives off a peculiar smell or that they dislike its taste, while others transgress even further and call it a wasteful activity that only incurs expenditure and hardship.
May Allah guide us all to stay away from such thoughts and actions.
This disdainful attitude is extremely unbecoming of a sincere believer, because God has Himself commanded Muslims in the Quran to carry out the ritual of sacrifice happily and enthusiastically, mentioning it directly after prayer in one of the earlier chapters:
{Source~ 'Qur'an'~ Therefore, to your Lord turn in Prayer and Sacrifice.
108 ~ A # 2}

'Salaams' and 'Eid Mubarak' to all ~
~Y a s m i n~



from all of us at New Trend Mag: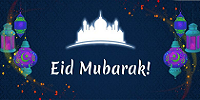 2019-08-12 Mon 11:36:00 ct

NewTrendMag.org