NewTrendMag.org News # 1813
[ Click on NEWS for back issues ][ OUR BOOKS ][ Contact ][ Previous Issue ]

28 Ramadan 1440 A.H. - June 2 2019 Issue # 22, Newsletter #1813

---


Hadith of the Week

Narrated by Ibn 'Umar
Some men amongst the companions of the Prophet were shown in their dreams that the night of Qadr was in the last seven nights of Ramadan. Allah's Apostle said, "It seems that all your dreams agree that (the Night of Qadr) is in the last seven nights, and whoever wants to search for it (i.e. the Night of Qadr) should search in the last seven (nights of Ramadan)."

Bukhari. Vol 3, Book 32, #232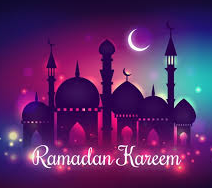 [With thanks to Sis. Kristi]



---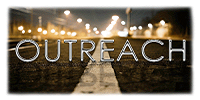 150 Reached. May 31
Washington DC Islamic Center.
Note on Saudi "Khutba"

Before an 8-page Jamaat al-Muslimeen document was distributed, a Saudi imam gave a Khutba which put the audience almost to sleep.

Here is Nadrat Siddique's comment on the Khutba:

Today I attended juma'ah (jumaat ul-wida) prayer at ICDC (Islamic Center on Embassy Row). Leave it to the Saudi imam to TOTALLY take the teeth out of Laila tul-Qadr ("The night of Power"). The entire khutbah centered around that topic. But- it was boring as all get out, with no mention of the fact that Laila tul-Qadr is important because it marks the revelation to Muhammad (PBUH) of most liberating, revolutionary, hard-hitting, earthshaking, justice-bringing, egalitarianism-instilling message, and that society (in the immediate: the ruling highly misogynistic, nihilistic, stratified, pagan regime) better look out! Instead, the khateeb focused on the fact that praying on Laila tul Qadr would ensure that any minor mistakes you made during Ramadan would be forgiven, blasé. blasé. There were sisters sleeping in that Saudi's khutbah, and not just from late Ramadan fatigue. SMH


---


Here is an outline of the Jamaat al-Muslimeen document which was given to 150 Muslims:

Japanese translation of al-Quran. [Hussain Khan].+Dr. Kaukab on Badr.

China's ban on fasting in Uighur Muslim areas.

Criteria for Paradise [Hadith]. Sis. Kristi.

Global terror against Islam.[Dr. Firoz Kamal]

Russian/Iranian massacre in Syria.

Guidance on fasting secrets.. [Sis. Yasmin.]

Ethiopia. [Sis. Ashira]

Three briefs: Hijab in Quebec+Palestinians shot by Israel+Pakistan:JI comment on I. Khan regime.


Political Prisoners :

AhmedAbdelSattar.org

FreeZiyadYaghi.info

FreeMasoudKhan.net

Civil Discord Show



---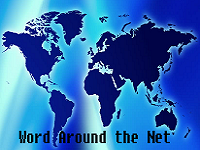 Word Around the Net

by Br Nazeer, Texas

Three explosions hit Kabul killing one and injuring 17
alJazeera.com/news/2019/06/explosions-hit-kabul-killing-injuring-17-190602093234782.html

Israeli police and Palestinians clash at al-Aqsa on Jerusalem Day
MiddleEastEye.net/news/israeli-police-and-palestinians-clash-al-aqsa-jerusalem-day

Sudan protests: Army fires at Khartoum rally, killing two
alJazeera.com/news/2019/06/sudan-forces-fired-gunshots-disperse-sit-witnesses-190601172719030.html

Police launch cross-border investigation into Belfast car bomb
TheGuardian.com/uk-news/2019/jun/02/police-launch-cross-border-investigation-belfast-car-bomb

Israeli strikes hit Iranian and Hezbollah positions near Damascus, kills 10
MiddleEastEye.net/news/israeli-strikes-near-damascus-kill-10

Immigrant Advocates Ask Court To Release Unaccompanied Minors Detained In Florida
NPR.org/2019/05/31/728822381/immigrant-advocates-ask-court-to-release-unaccompanied-minors-detained-in-florid

Climbers missing in Himalayas unlikely to be found
TheGuardian.com/world/2019/jun/02/climbers-missing-himalayas-unlikely-to-be-found-officials-say

Yemenis struggle to find politically palatable food to break the fast
MiddleEastEye.net/news/sanaa-yemenis-struggle-find-politically-palatable-food-break-fast



---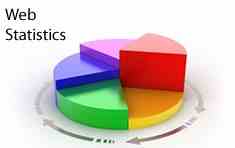 New Trend is doing quite well on facebook!
The May 19 issue reached 86916 people.

It included :

Letter to Boston Globe on Aafia Siddiqui by Sis. Nadrat Siddique.

128000 civilians have died in Syrian tyrant Assad's prisons. Of these 14000 died under torture. [Human Rights]

What makes Islam different from other religions +Ayesha's. r.a. anniversary [Br. Kaukab]

German critique of Dachau trials after World War 2. [CODOH]

Prophet Muhammad's, pbuh, khutba. [Sis. Yasmin.]

Military admits IS resurgence.
---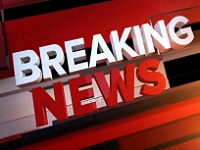 June 1
After a million barrels of Iran Oil reached Assad, US blew up next shipment: three oil tankers crossing river..
by Julianne Geiger
oilprices.com
[Thanks to sis. Kristi and Br. L.]

US-led forces have blown up three oil tankers in Syria as the United States increases its pressure on Syria by thwarting the oil trade between the PKK/YPG and the Assad regime, according to local sources quoted by several media sources.

The strike was carried about by coalition planes, which hit three oil tankers, leaving four dead. The coalition has not yet made a statement about the attack. In the area controlled by Assad, oil consumption stands at around 136,000 bpd. Production, meanwhile, is only 24,000 barrels per day. This means that the regime must import significant volumes of crude oil at an estimated expense of more than $2 billion per year.

The attack comes a couple weeks after the EU extended its sanctions on the Assad regime for one year after the Syrian regime upped the ante in repressing the Syrian people, bringing the Syrian crisis to a boiling point.

Reports surfaced weeks ago that Iran had resumed oil shipments to Syria in the wake of US sanctions on the former, with a million barrels arriving in Syria from Iran on May 5. Further illicit oil shipments may be coming, as a new border crossing between Iraq and Syria is currently under construction, Fox News reported last week, based on satellite imagery revealing that construction is underway.

In Syria, Arab residents of oil-rich Deir Ezzor area began protests in April against US-backed Kurdish forces that control the region to the East of the Euphrates. The protests disrupted the oil flows from nearby fields, most of which have been controlled by the US-backed Syrian Democratic Forces since the end of 2017.

The fuel and electricity shortages that are occurring now in Syria have soured previous supporters of Assad against his rule. Iran, who has poured billions into Syria to prop up the Assad regime in recent years, is now feeling US pressure on both fronts—one at home as its oil exports are restricted, and another in Syria.



---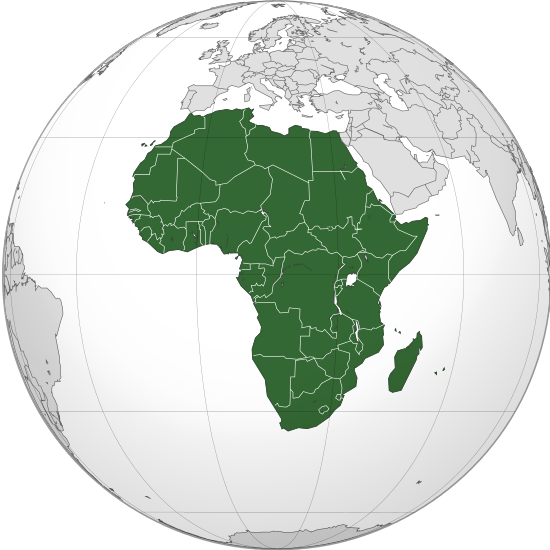 Sat, Jun 1, 2019

Defeated OBJ Seeks SYMPATHY THROUGH RELIGION
By Abdulkabir Oyemomi

A rather unchristian Obasanjo (obj, former president of Nigeria) has taken refuge under religion for his recent political defeat to stir up the polity of Nigeria by alleging that President Muhammadu Buhari's led government has what he called "Islamisation and Fulanisation agenda.

Daily post reported that former president Olusegun Obasanjo who spoke on the topic "mobilizing Nigeria's human & natural resources for national development and stability" accused Buhari and his Fulani herdsmen as best friends and greatest supporters of Boko Haram to Fulanise and Islamize Africa.

Following this unguided utterance from a supposed elder-stateman like Obasanjo, many groups and individual haters of Islam have jumped in through this window to spit fire and their usual anger on Islam:

Ayodele Fayose , a former Christian governor of Ekiti State and foremost critic of Muhammadu Buhari and Islam ,said on Saturday at international thanksgiving and victory celebration of Governor Nyesom Wike of Rivers State in Portharcourt that the recent trip of President Buhari to Saudi Arabia was part of his plans to turn Nigeria into an Islamic Country. Fayose had been referred to as 'unguided mad dog of Ekiti' by the wife of the president Aisha Buhari for his incessant unsupported allegations against President Muhammadu Buhari.

PM NEWS also reported that former Aviation Minister, Femi Fani Kayode on Sunday blasted former gov. of Jigawa State, Sule Lamido for criticizing Obasanjo over his comment, saying only those who support Islamization ideas would criticize the ex-president.

It is clear from the foregoing that non-Muslim haters of Islam always come together to oppose Islam even if they had been sworn enemies hitherto.

The writer , therefore, urges the Nigeria Muslim leaders to do away with appeasing enemies of Islam in its entirely as they will never get satisfied of Muslim conducts as long as Muslim agitate for protection of their rights.

Muslim leaders need to stand firm for the rights of Muslims as they do for other people without fear or favor.
Economic life of Nigerian Muslims , for instance, is tied to the mercy of frustrating western system of Ribah , which is capable of vitiating one's uprightness as a Muslim.
Please note that whenever you hear Islamization agenda in Nigeria, it is nothing but when Muslim clamour for their rights!A



---


Khutba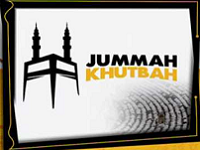 Repentance is Genuine only when it changes behavior. Muslim world is facing Serious Aggression. Masjid welcomes all Schools.

On May 31, Br. Kaukab Siddique gave the juma khutba at masjid Jamaat al-Muslimeen.
Here are the main points:


The Qur'an requires crescent sighting for our religious events. [Sura baqarah 189 and Sahih Bukhari]


Obligatory prayers come first. There is no point in extra prayers if obligations are not fulfilled.


All schools of Islamic Thought are welcome in this masjid if they accept finality of prophethood.


Remember that war is going on in the Muslim world. The media are pretending that there is no war.


Palestine, Syria, Iraq, Afghanistan, Libya, Somalia, Kashmir, Chechnia, northern Nigeria are all under attack.


Beware of Zionism and Imperialism, Chinese genocide, Hindu occupation. We must strive for self-determination for our people.


Allah is all forgiving but you cannot fool Allah through fake repentance which does not lead to change of behavior.

Allah can forgive again and again but if we persist in evil, serious punishment and hell fire are inevitable.


---


PAKISTAN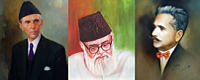 JI speaking out.
Regime working for IMF?
Betrayal of Kashmir.
Qadyanis & Finality of Prophethood..
by Qaiser Sharif.

LAHORE, June 02; Acting Ameer of the Jamaat e Islami, Pakistan, Liaqat Baloch, has termed Financial Advisor Hafeez Sheikh's statement regarding ending subsidies on electricity and gas, and levy of more taxes, as a drone attack on the masses.

In a statement here, he said that Hafeez Sheikh was more of an Advisor to the IMF than the Prime Minister as he had thrown to the winds Prime Minister Imran khan's assurances for the grant of facilities to the nation.

Liaqat Baloch said that the Prime Minister had been assuring the masses of good days ahead and giving different time periods in this regard. He said the PTI government was about to complete its one year in office but the Financial Advisor's announcement of ending subsidies and denying any facilities had proved that the PTI government had totally failed economically and had surrendered to the IMF.

The JI acting chief further said that Prime Minister Imran Khan had presented a very weak stance on Kashmir at the OIC moot. He said it was imperative to chalk out a national Kashmir policy and to present the Kashmiris case for the right of self determination at the international level with full strength,

Liaqat Baloch stressed upon the Prime Minister to seek OIC support for framing an international law for safeguarding the sanctity of the Holy Prophet. He also demanded of the Prime Minister to stop the patronage of the Qadyanis in the country.


---


War News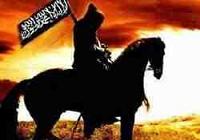 Afghanistan

Increasing IS & Taliban Attacks.
Muslims from India killed in US air strike.

June 2. ISIS exploded three IEDs killing 30 Shi'ites and security forces which came to help them. [Long War Journal.]

The Journal also reported clashes in Nangarhar province during which IS used 122 mm rockets.

May 30. IS attacked the military academy in Kabul killing 6.

June 2. A US air strike killed 3 Muslim men, two women and 4 children, Muslims fom Kerala, India. Their leader, Rashid Abdulla, who was killed, led a group of 21 Muslims from India to join the Islamic State in Nangarhar province. His wife Ayesha was probably among those killed. From June 2016 till now they had been spreading the message of the Islamic State. [TOI news]

Also on June 2, in Ghazni a Taliban human bomber detonated a Humvee packed with explosives inside a police compound killing 8 police personnel injuring 7. [Ariana News,]

May 29: In Faryab province, Taliban stormed Kabul regime troops in Kohistan district killing 13 and injuring 3. Local security chief complained that Taliban were using advanced weapons.


---


Syria

Chaos, bombing, slaughter, battles continue. Russia terrorizing the Population. IS expanding.

June 1. In Azaz, north central Syria, worshippers coming out of a mosque after taraweeh prayers were subjected to a bomb attack. Ar least 14 people were killed and many injured. Communist Kurds [YPG] are suspected.

May 27-June 2: The storm of Russian bombing and Assad's barrel bombs came to a temporary halt on June 2. In the last two days Russia launched another 135 air strikes and Assad's helicopters dropped another 12 barrels. The civilian death toll is steadily rising into the hundreds.
More than 200,000 people have fled towards Turkey from Idlib province and northern Hama province which are the main targets of the bombing. Mujaheddin forces in northeast Latakia province were hit but suffered little.

Assad's forces, Iranians and Shias, failed to advance owing to al-Nusra, "defenders of the faith" and other mujahideen groups which have delivered counterattacks.

Islamic State is trying to take back al-Raqqa which was destroyed by western air forces.
On June 2, IS hit SDF occupation forces in Raqqa with huge explosions. SDF says only 10 people of SDF were killed

.In the eastern Homs desert and Deir ez Zor desert connecting with it, Islamic State is carrying out guerrilla warfare, inflicting scores of casualties on Assadi and Iranian troops. The area of IS control is expanding beyond the 4000 sq km it had a month back to 8000km [according to Syrian Observatory]. Both Russian and American-European air strikes are proving ineffective, according to SOHR.

More threatening for Assad is the activity of Islamic State fighters in northeastern Suwaida province not far from Damascus. Hizbullah was sent to quell them but they eluded them.

Chaos has increased to such an extent that in the Bokamal area near Iraq, Assad's Intelligence branch forces are clashing with Iranian forces. Russia wants the Iranians to leave but they refuse.

The villages on the southern Euphrates are proving to be pro-IS and are protesting against the presence of SDF. The Kurds are committing atrocities against villagers which is increasing the hostility.



---


News Within the U.S.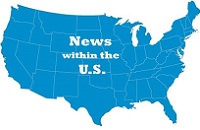 Pro and anti-abortion groups are clashing in USA.
This background report helps to explain the sitiation.

How America Has Weakened the Family Unit...Oh, let me count the ways!
by Sis. Aisha [Jamaat al-Muslimeen]

The industrial revolution took men out of the homes and had them work in factories for 16 hours or longer (this is before 20th century unions and labor laws).

Child Welfare Laws: Emergency room doctors and teachers turn snitch on parents who do not comply with some illogical demand, such as allowing doctors to perform an unsafe medical procedure on their child or arguing with a teacher over the mistreatment of their child. "Child Protection" laws have encouraged these people to file complaints with child services on the parent and cause a possible separation for sometime between good parents and their children!

Providing birth control to children in schools. Parents do not need to be notified.

A girl as young as 15 years old can get an abortion without her parents knowledge or consent!

Moral clauses no longer considered in divorce. Homosexual or adulterous parents have as much right to custody of children.

Providing sex education classes in the public schools. This gives the government the chance to push its own agenda, such as promosexuality.

Welfare. A single mother can receive more money than when she is living with her husband so, many fathers decide to leave the home.

Reality shows. People looking for 15 minutes of fame will look to embarrass family members with lawsuits or personal discussions rather than handle differences at home.

Prison industry. Needlessly imprisoning people, mainly children, for nonviolent offenses.

Gay adoption.

These are just some of the things that I thought of, for now. Individuals make up families and families make up society. I agree wholeheartedly that a strong family unit can be a great defense to some of the oppressive nonsense this society has been subjected to, up until now. Distance between family members will not break this strong bond.

Wealthy families, such as the Kennedys, Bushs', Du Ponts, etc, know the power of the family unit and have never allowed anyone to interfere with it! How?

By removing their children from the corrupting resources they help fund and/or create for the rest of us. They:

Preach family unity at the dinner table. They have an "it's us against the world" mentality.

Do not send their children to public schools to be miseducated or have teachers interfere with their teachings in the home.

Have a unified belief in God (or Satan, depending upon whom you ask).

Live in a society where the system favors the White and wealthy in America to the point where they have been given probation or gotten off scott-free for murder or rape!

Teach and instill leadership qualities in their children, particularly the sons, so that they can protect the family and its interests, when the time comes.

In-laws do not play a significant role. It is all about the bloodlines.

However, these are examples. Muslims should never look to the kuffar as examples for how to behave. We have the Qur'an and the authentic Hadith to guide us. There are preparations that we should make as a family. For instance, if a relative with a mental illness starts to act-out, there should be a family emergency plan in place to handle this matter. There have been instances where the police have been called and it resulted in the mentally-ill loved one being murdered.

It is important to promote leadership among our children, boys and girls. Many Muslim families engage in kuffar male chauvinist practices that devalue females and allow boys to shirk their responsibilities. In many Black-American non-Muslim families, the girls are allowed and encouraged to speak up and even physically fight for themselves. But, the boys are reigned in and disciplined for being vociferous and are scolded for fighting. The girls are given chores and responsibilities while the boys can lounge around the home and sleep all day. Boys are emasculated and told to go along to get along out of fear of being seen as too aggressive by their White counterparts. This produces a lopsided culture where the females are on the front lines, while the Male is in the back cowering behind them.

Please, do not think that this child-rearing concept is ONLY found in homes headed by single mothers, because it's not.

American society has brainwashed Black people and made it difficult to raise male Black warriors. Islamic teachings provide a balance in the home that a secular government cannot and is not intended to provide. Islam teaches that the male and female are to protect one another (Quran 9:73). Respect is the foundation of all relationships. Instilling these values in the home would be a very strong starting point, regardless how many hours the parent works. It is a matter of how strong the desire is to empower the family. A strong family bond, developed the right way, can overcome many obstacles.


---


Invitation to Think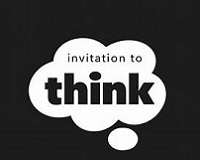 Egypt. May 28
Major War Crimes Against Muslims in Biggest Arab Country and it not News though Reported by American watch dog.
Israel Attacking ISIS INSIDE EGYPT!
[Excerpted]

Based on military statements and Egyptian media reports, Human Rights Watch concluded that military and police forces in North Sinai arrested more than 12,000 residents from July 2013 until December 2018. The military and the police have officially acknowledged over 7,300 arrests, but rarely released names or charges. Human Rights Watch found that many of those people were arbitrarily arrested and forcibly disappeared, and that some were extrajudicially killed. Thousands of people have probably left the governorate in recent years, either to escape the conflict or after being forcibly evicted by the military.

North Sinai is a sparsely populated governorate with fewer than 500,000 inhabitants that borders Israel and the Gaza Strip. Armed groups have long existed in North Sinai, but attacks against government installations, military forces, and Israeli troops began to rise after the 2011 uprising that led to the resignation of the longtime President Hosni Mubarak.

Violence escalated dramatically after July 2013, when the Egyptian military forced former President Mohamed Morsy out of office and arrested him. A local militant group, Ansar Bayt al-Maqdis, pledged allegiance to ISIS in late 2014, changing its name to Wilayat Sina' (Sinai Province). In response, the army has deployed over 40,000 troops, including naval, air, and infantry units. Egypt has coordinated these deployments with Israel and has apparently allowed Israel to conduct airstrikes inside Sinai on militants' targets, media reports said.

In this report, Human Rights Watch documented at least 50 arbitrary arrests, including 39 people who were probably forcibly disappeared by the military or police. Fourteen of them remain disappeared more than three years later.

The army held detainees in isolation and in abysmal conditions, far removed from any judicial oversight. The military and police have detained children as young as 12 alongside adults but have usually detained women separately. At any given time in the past several years, Human Rights Watch found, the army may have been holding up to 1,000 detainees in secret in al-Galaa Military Base, one of three main military detention sites detailed in the report.


---


Guidance by Sis. Yasmin.

*EIGHT (8) BASIC MISTAKES MUSLIMS MAKE WHEN PAYING 'ZAKAAT- AL-FITR'*

'Bismillah Walhamdulillah Was Salaatu Was Salaam 'ala Rasulillah'.
As Salaam Alaikum Wa Rahmatullah .

Ibn 'Umar (R.A) reported that... Prophet (Sal Allahu 'Alayhi wa Sallam), made Zakat al-Fitr compulsory on every slave, freeman, male, female, young and old among the Muslims; one Saa' (a measurement) of dried dates or one Saa' of barley.
[ Source: Sahih Bukhari - Arabic/English, vol. 2, p. 339, H # 579]


Mistake # 1~

Paying at Eid 'Salah'.
Some people go to Eid Prayers and drop money into the donation box thinking that they have paid their ' Zakat -Ul- Fitr'
No... ! Zakat al-Fitr, which is food, must be in the hands of the needy family BEFORE Eid Prayer...! If someone goes to Eid Prayer and pays then it is GUARANTEED that the money will NOT arrive on time !



Mistake # 2~

Snail Mailing the money overseas [basic principle as before]
The Zakat al-Fitr, food, MUST be in the hands of the needy BEFORE Eid prayer. One cannot mail the money overseas and have it arrive in the hands of the needy after Eid Prayer is over ...! However, if one is able to get the Zakat al-Fitr to the needy overseas BEFORE Eid prayer is conducted in their locality, then In Shaa Allah it's alright.



Mistake # 3~

Not Paying.
Yes, as simple as this error is, it is ... to skip the payment of Zakat Al-Fitr. EVERYONE must pay Zakat Al-Fitr, for each & every member of the household. So if you have 8 people in your house, 'Zakat Al-Fitr must be paid X 8, even if the youngest member is just a few days old...!



Mistake # 4~

Confusing Zakat Al-Fitr with Zakat ul-Maal.
We are talking about Zakat al-Fitr here (think "Iftar", i.e. Ramadan).
'Zakat Al-Maal' ('Maal' literally means wealth), is the Zakah due on ones money, etc... and that could be due any time during the year depending on when it was due.



Mistake # 5~

Giving money instead of food .
Although some scholars have allowed giving money instead of food, the spirit of Zakat Al-Fitr is to give food to the needy of the community, NOT money. ... one can give money to the local 'Masjid' in charge and they can give food with that money on time as specified.
The Companion of the Prophet [PEACE BE UPON HIM] Abu Sa'eed al- hudree, {Radi Allahu 'Anhu} said... "In the Prophet's time, we used to give it (Zakat Al-Fitr) as a Saa' of food, dried dates, barley, raisins or dried cheese". [Source: Bukhari - Arabic/English vol. 2, p. 340,~H # 582]



Mistake # 6~

Giving one's Zakah al-Fitr to a charitable building project.
Some people mistakenly give their Zakah Al-Fitr to a charitable building project: like the building of a 'Masjid', or Islamic school. There is a difference of opinion on this issue... but suffice it to say that the spirit of Zakah Al-Fitr is that the needy should have plentiful food on Eid.
{'In Shaa Allah'} All eight types of recipients of Zakah mentioned in the 'Qur'an' are HUMANS, not "building projects".



Mistake # 7~

Giving Zakat Al-Fitr to non-Muslims.
Charity is given to both Non-Muslims and Muslims. However, Zakah Al-Fitr charity is something exclusive to the MUSLIM poor and needy.
Hence, one could not give Zakah Al-Fitr to any needy person on the street."Regular" charity can be given to them, but not Zakah Al-Fitr.



Mistake # 8~

Delaying distribution.
Sometimes 'Masjids' might collect Zakah Al-Fitr money and then put it in a bank...! It doesn't reach the needy for months and months !
The correct method is to give Zakah Al-Fitr immediately when it is due.]


~ 'Salaams' to all ~
Y a s m i n


2019-06-03 Mon 13:23:54 ct

NewTrendMag.org