NewTrendMag.org News # 1799
[ Click on NEWS for back issues ][ OUR BOOKS ][ Contact ][ Previous Issue ]

20 Jamada al-Thani 1440 A.H. - February 24 2019 Issue # 8, Newsletter #1799

---


Hadith of the Week

Narrated by Aisha, r.a.,

I heard the Prophet (pbuh) saying, ''Souls are like recruited troops; those who are of like qualities are inclined to each other, but those who have dissimilar qualities differ.''

[Bukhari Vol 4. # 3336]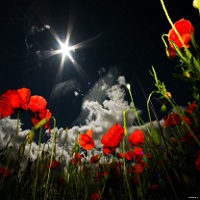 [With thanks to Sis. Kristi]



---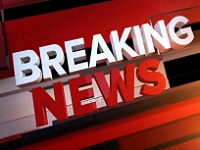 Pakistani move



Imran Khan government has placed a ban on Hafiz Saeed and on his charitable organization although he had pledged not to move without evidence. Looks like an attempt to please India.

by Br.Nazeer, Texas



---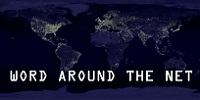 Israel Launches Spacecraft To The Moon
NPR.org/2019/02/21/696694642/israel-set-to-launch-spacecraft-to-the-moon

Saudi Arabia announces princess as US ambassador - the first woman ever to take on an envoy role for the kingdom.
BBC.com/news/world-middle-east-47346887

Brexit: Theresa May warned dozens of Tories could rebel over no-deal
BBC.com/news/uk-politics-47326675

A Week Late, Nigeria's Election Unfolds
NPR.org/2019/02/23/697315901/a-week-late-nigerias-election-unfolds

"Every Kind Of Norm Is Broken": U.N. Says Brutality In S. Sudan May Rise To War Crimes
NPR.org/2019/02/21/696581068/as-un-looks-into-war-crimes

Australian who drove into crowd, killed 6, sentenced to life FoxNews.com/world/australian-who-drove-into-crowd-killed-6-sentenced-to-life

Political Prisoners :

AhmedAbdelSattar.org

FreeZiyadYaghi.info

FreeMasoudKhan.net

Civil Discord Show


---


Editorial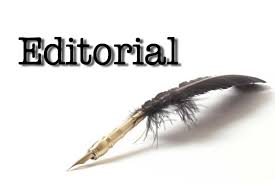 US Air Force Comes up Against a force which cannot be defeated:
The Faith of Islamic women.

One of the wonders of modern media is that the most powerful air force in the world, that of USA, can bomb civilian populations at will and produce no negative reactions in America and Europe. In the Muslim world too there is silence owing to systematic campaigns of vilification of ISIS by Russia, Iran and India

Entire Islamic cities were wiped out by the US and Iran in Iraq and by Russia and Iran around Aleppo and around Damascus. Agsin no serious condemnation from any government.

However on the eastern banks of the southern Euphrates in Syria, it has been different. The towns in this area are small and quite bdefenseless against air attacks. Even ordinary journalists could see that entire populations here support the Caliphate led by Abu Bakr al-Baghdadi even though they were not fighters. They were ordinary citizens.

Some of the new reporting indicates the attitudes of civilians being bombed by USA:

Here is some of the conversation picked up by Sky News on February 24: near the town of Bughuz
:
[However, there were many people on this windswept stretch who are devoted to IS. It may have lost the vast majority of its territory, but its fanatical ideology has not weakened.

As we filmed, we were scorned as intruders and infidels.
"Your face is like a shoe," said one women, firing the worst insult she could think of at me.

Another said I would never understand.

"Thanks be to God, [Islamic State] has laws that are God's laws, they only have God's law and when they help people it's for free. It was the perfect life of dignity and grace."]

Arab News, Reuters and AP also report defiant statements by the refugees bombed out of their homes by the US air force"

"...Many vehemently defended ISIS, arguing the group was down --but not out -- and aid they only left because of an order from the remaining leader in the area."

"some referred to to the Wali, the provincial leader, while others said the order was from the group's top leader, Abu Bakr al-Baghdadi."

"Baghouz may be the most difficult moments of all my life,' said 21 year old Um Youssef, a Tunisian-French woman who came to Syria at 17 with her mother. She sent her mother and two children out of Baghouz and stayed with her husband. She said she had no regrets and was at "peace,' describing the last few weeks as "the best" since she moved to Syria because they taught her life lessons. .]

["We weren't going to leave, but the Caliph said women should leave," said Um Abdul Aziz, a 33 year old Syrian mother of five... She was referring to ISIS leader. Abu Bakr al-Baghdadi. Her husband stayed behind to fight.]

The role of the US air force comes out in this quote from an Iraqi mother; "Many families died from air strikes. Many kids died from hunger."

The final quote is from a 14-year old Syrian girl who refused to give her name: "ISIS is over? Says so. Wherever you go, there is ISIS."

The term in Arabic for ISIS is Daesh as used in these quotes.


---


PAKISTAN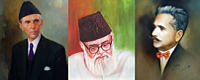 Indian Army in Kashmir: Biggest Occupation force in the World.
Jamaate Islami wants Peaceful Means to liberate Kashmir
by Qaiser Sharif

LAHORE, Feb.23; Ameer, Jamaat e Islami, Pakistan, Senator Sirajul Haq has strongly condemned the large scale arrests of the JI leadership in occupied Kashmir and has called upon the world community and the Amnesty International to check gross human rights violations by India and the unlawful detentions of the Kashmiri leaders.

In a statement here, he said that the Kashmiris were the target of Indian state terrorism. Eight hundred thousand Indian troops in Held Kashmir were perpetrating all types of inhuman activities and continuing the massacre of the Kashmiris in order to crush their freedom movement. The Huriat leadership had been detained and put into torture cells to force them to give up their demand for liberation, he added. He said the Indian troops were violating the sanctity of the house hold and trespassing the houses of the Kashmiris and torturing the women and children there.

Sirajul Haq said that the Kashmiris did not want to live with India and had been continuing their liberation movement for the last three decades. They were making the sacrifices of life, honour and property for their just cause.

He said that India wanted to link the Kashsmiris liberation movement with terrorism although this was purely liberation movement of the Kashmiris. He said that New Delhi had always been leveling false allegations against Pakistan in connection with the events in India without any basis.

Sirajul Haq also called upon the Pakistan government to convene an emergency meeting of the OIC and the Muslim states should jointly pressurize the UN Security Council to take immediate measures to stop the killings in Held Kashmir.


---


War News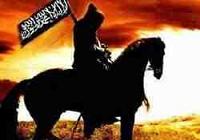 Syria
300 Islamics Defending Bughuz Against 3000 Kurds,

February 22-24 .
Heavy fightng continues at and in Bughuz town on the easter shores of the Euprates, Young Islamic State fighters are dug in and hiding in tunnels. Attempts to moisdirect US bombing strikes include setting up tents which are proving futile.

Several thousand civilians have been put in cattle trucks and moved to al-Hool camp in Hazakeh province. Including dozens of children, 69 died on the way. There has been a big fire in the refugee camp.

The bulk of the Islamic State fighters skirted the SDF forces and went to the ISIS stronghold east of Sokhna in eastern Homs.

In the north east of Syria, Assad forces are trying again to advance in southern Irbid province and in norhern Hama province.. Advances have now stopped as Islamic factions have counter attacked, in one instance with three grad missiles [from Turkey?]

Kurdish terrorist attack has caused casualties in Afrrin, north central Syria.

Finally Turkey has sent some reinforcements.



---


News Within the U.S.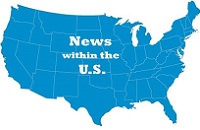 Nike stock market value plunges by $1.1bn after basketball star Zion Williamson's shoe breaks

Nike has had $1.1bn knocked off its stock market value as after what is being called one of the most expensive apparel failures in history.

The company's value tumbled by 1.7 per cent on Thursday as it was repeatedly blamed for a sprained knee to rising basketball star Zion Williamson, seen by millions live on TV.

Sports lovers across the US watched in horror as the teenager was crocked when his Nike trainer tore apart mid-shot during a high profile college match.

The freshman, who is in the draft for next season's NBA, had to sit out the rest of the game between his university team Duke Blue Devils and state rivals North Carolina Tar Heels.

Barack Obama, who had gone to watch the match live, could be seen in his court side seat apparently saying with disbelief: "His shoe broke".

The former president later took to Twitter to wish Williamson a "speedy recovery."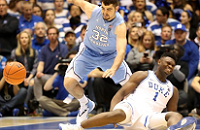 Nike's own rehabilitation was relatively rapid; the sportswear company's shares had erased much of their losses by Friday lunchtime as US stock markets rose on the back of more positive economic news.

Mario Natarelli, managing partner at the MBLM brand agency in New York told CBS News Williamson's injury was a "very visible shoe structure failure for a company committed to performance and technology of its products".

Analysts added the malfunction might hurt the firm's ability to sign Williamson once he goes pro - a deal that would potentially be worth millions.

In a statement, the company said: "We are obviously concerned and want to wish Zion a speedy recovery. While this is an isolated occurrence, we are working to identify the issue."

Companies like Nike pay millions of dollars for the exclusive right to kit out high-profile college teams like Duke, meaning their athletes are required to wear uniforms and trainers made by them.



---


Invitation to Think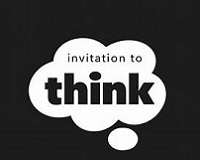 China's Muslims
Betrayal of Islam & Muslims by the Leaders

by Dr. Firoz Kamal

While in Beijing, the visiting Saudi Crown Prince Muhammad bin Salman announced his support for the Chinese policy of suppression and oppression against the Uighur Muslims. Like the Chinese government, he also blamed the Muslims as terrorists and gave the Chinese government the rights to crush them. The Chinese government has put about one million Muslims in prison camps in the name of cultural education which is nothing but a cultural engineering scheme for de-Islamisation.

While in India, he supported killer Modi. He kept his usual silence on Indian oppression against the Kashmiri Muslims. Saudi Arabia invests more than 4O US billion in Indian economy and invites more Hindus to Saudi Arabia. So, a devil always supports another devil.

It is very sad and frustrating that Prime Imran Khan of Pakistan also shows his intention to associate with the tyrannical devils' club of the Middle East. He gave the unprecedented welcome to this worst criminal of the Saudi monarchy: The common Muslims are also withdrawn to chase only their personal agenda. The situation looks very gloomy for the Ummah.


---


Guidance by Sis. Yasmin.

*PROPHET (Salallaahu 'Alaihi wa Sallam)~
*AL MU'MIN MIRAATUL MU'MIN*~{*THE BELIEVER IS A MIRROR*}
Courtesy ~ Sis Yasmin~
*Bismillahir- Rahmanir- Rahim*
'Alhamduli'Allahi Rabbil-'Aalameen'
wa-Salaatu wa-Salaamu 'Alaa Ashrafil-Anbiyaa-e-wal-Mursaleen~
'Amma Baa'd~
'Assalam Alaikum Wa Rehmath Ullahi Wa Barkatahu'.

Abu Hurairah (Radiyallaahu 'Anhu) related that...
*PROPHET*~ (Salallaahu 'Alaihi wa'Sallam) said...
The Believer is a Mirror for the Believer...{!} and .....
the Believer is the Brother of the Believer {!}

He safeguards his property for him and defends him from behind.
So the description of his being a 'Mirror' is very Precise and Profound !
showing the culmination of Brotherhood and Solidarity.

So your brother O servant of Allaah... is an image of you yourself {!}
So if he behaves badly it is as if you are the one who has behaved badly {!} and... if he makes a mistake... it is as if you have made a mistake {!}

So he is a Mirror for you and then an Image of you yourself {!}
So do not treat him except with mildness and gentleness !

If you do not behave with your brother in this manner~
then this will be something which weakens {!}
============================================
Allaah the Exalted said:
'And whoever takes other than Islam as a religion, it will never be accepted from him, and he will be in the Hereafter from the losers.'
Source~ 'Qur'an' ~Sooratul Aali 'Imraan 3: A # 85]

~MY 'SALAAMS' TO ALL~
~ Y a s m i n ~
"All that is on earth will Perish. But will abide {Forever} the Face of thy Lord, full of Majesty, Bounty and Honour"
{'Quran'- Surah Al-Rahman-55.26-27 }


---


{Source:of Hadith Reported by al-Bukharee in al-Adabul Mufrad # 239

Aboo Dawood (Eng. Trans. 3/1370/no.4900) and others. Its chain of narration is Hasan. }


2019-02-25 Mon 08:32:45 ct

NewTrendMag.org