NewTrendMag.org News # 1798
[ Click on NEWS for back issues ][ OUR BOOKS ][ Contact ][ Previous Issue ]

13 Jamada al-Thani 1440 A.H. - February 17 2019 Issue # 7, Newsletter #1798

---


Hadith of the Week

Narrated by Ibn 'Abbas, r.a.:

The Prophet, pbuh, sent Mu'adh to Yemen and said, "Invite the people to testify that none has the right to be worshipped but Allah and I am Allah's Messenger (ﷺ), and if they obey you to do so, then teach them that Allah has enjoined on them five prayers in every day and night (in twenty-four hours), and if they obey you to do so, then teach them that Allah has made it obligatory for them to pay the Zakat from their property and it is to be taken from the wealthy among them and given to the poor."

Sahih al-Bukhari 1395
Book 24, Hadith 1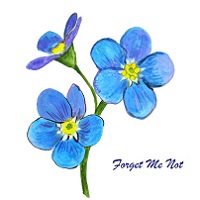 [With thanks to Sis. Kristi]



---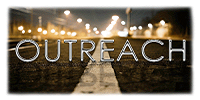 Newark, Delaware

About Maulana Rizvi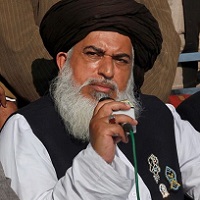 On February 17, a Jamaat al-Muslimeen document was given to 85 Muslims after juma' salat at the biggest masjid in this area which is on the outskirts of the University of Delaware.

The items distributed in the document were as follows:


Mobilization led by Maulana Khadim Hussain Rizvi against blasphemy.


Jamaate Islami's mobilization against blasphemy in the city of Karachi.


Acquittal of the blasphemer by the Pakistani Supreme Court was under foreign pressure.


Jamaate Islami says acquittal of the blasphemer was against Islam and the Constitution of Pakistan.


Comparison of the execution of Mumtaz Qadri and the acquittal of the blasphemer. Pakistan has been betrayed.


Information on the fighting in Syria and Afghanistan was also distributed.
---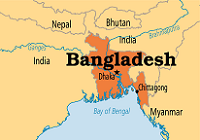 Masses Rally against anti-Islam "qadiani" [Ahmdediya"] Cult
February 12.

In the Panchagarh didtrict of Bangladesh, large crowds of Muslims descended on the renegade Qadiani cult which had set us a center . No one was killed but 50 Qadianis were injured.

The demonstrators issued a statemrnt in which they condemned the cult, reminding people of its origins in Bfritish imperialist support. They urged the Dhaka regime to proclaim the cult as non-Muslim or face consequences.

The rally is said to be from Hefazate Islam movement which is rural.

Hasina, the ruler supported by India is quietly encouraging anti-Islam groups to develop.

[Meds in India are callin on Hasina to move against Hefazate Islam movement.]


---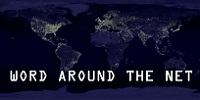 Iran warns neighbours after bombing kills Revolutionary Guards
BBC.com/news/world-middle-east-47238711

Dozens of bodies found in north-west Nigeria
BBC.com/news/world-africa-47259631

US military planes land near Venezuela border with aid
FoxNews.com/world/us-military-planes-land-near-venezuela-border-with-aid

Illinois Gunman Opened Fire When He Learned He'd Lose His Job, Police Say
NPR.org/2019/02/16/695448140/illinois-gunman-opened-fire-when-he-learned-hed-lose-his-job-police-say

More Than 300 Chemical Attacks Launched During Syrian Civil War, Study Says
NPR.org/2019/02/17/695545252/more-than-300-chemical-attacks-launched-during-syrian-civil-war-study-says

Vatican Defrocks Highest Ranking Church Official After Finding Him Guilty Of Sex Abuse
NPR.org/2019/02/16/695426603/vatican-defrocks-former-cardinal-mccarrick-finds-him-guilty-of-sex-abuse

Political Prisoners :

AhmedAbdelSattar.org

FreeZiyadYaghi.info

FreeMasoudKhan.net

Civil Discord Show


---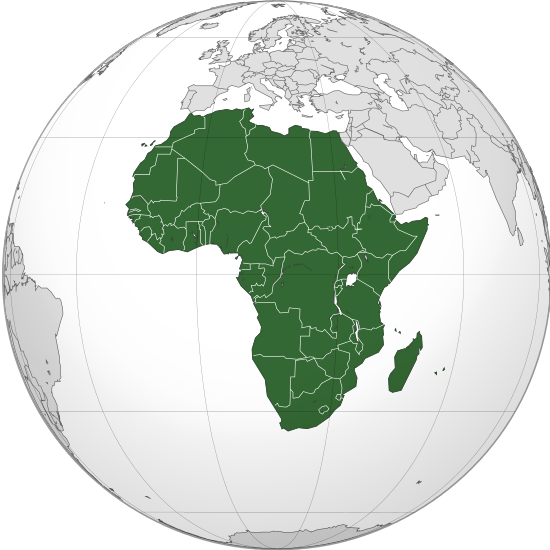 Nigeria

"DEMOCRACY NOT KUFRU", LEKKI IMAM
by Kabir Oyemomi

Nigerian situation seems to paint a much more complex scenario around democracy and its branches.

Some Nigerian Islamic Scholars are strongly of the view that democracy is a practice that is imposed by Western, foreign and secular origin, and has nothing to do with Islamic practices. Other scholars argue that democracy, voting and even the concept of sovereignty on which much of an entire edifice of democracy is built deny the fundamental Islamic affirmation of the sovereignty of Allah, and is therefore a form of idolatry.

For the later, the injunctions of Sharia and provisions of the Constitution or any other law are quite parallel,and at event of any conflict, the former prevails.

On Friday 15th of February (the supposed eve of general election), the writer went out of his Lagos Mainland to Lagos Island in quest of the view of other Imams. The chosen mosque was Lekki Central Mosque. The Imam, Sheik Ridwan Jamiu got the writer bewildered by unequivocally declaring voting halal and responsibility of Muslims!

The Imam hinged his argument on the premises that choosing a leader by democratic means is replicating Islamic shura system, which allows for consultation and consensus for a decision to be made.

He postulated that democracy is not Kufr and doesn't go against Islam as long as it conforms with the aims of Sharia, namely protection of Deen, protection of life, Protection of property, protection of honor and dignity .

The Imam therefore ,enjoyed the Muslims to go out in groups and vote for candidates whom they feel have all good characteristics and qualities of leadership without allowing any form of inducement.



---


Editorial

Saudi Crown Prince: Why does Pakistan honor him? Look at his ties with India. Look at his Crimes at home.
by Kaukab Siddique, PhD

The Saudi Crown Prince, MBS, received a huge welcome in Pakistan.

There were two aspect of this welcome:


Political and national. The Crown Prince is seen as a national ally.


The Saudi crown prince is seen as an Islamic leader, protector the two holiest cities of Islam, Makka and Madinah.


The first cause is dead wrong . The Crown Prince is a friend of India, Pakistan's deadly enemy.

India has $28 billion bilateral trade with Saudi Arabia,

20% of India's crude oil supply comes from Saudi Arabia.
Saudi ARAMCO with UAE's ADNOC has entered a $44 billion joint venture with India's Ratnagiri refinery and a petrochemical project. [Source NDTV of India]

in 2016 PM Modi visited Saudi Arabia.

Saudi Arabia has strongly condemned the attack in Kashmir on February 14 which killed at least 44 Indian troops.

Saudi Arabia said it stands firmly with India on this issue.

Do Pakistanis not know that MBS is going to be in India on February 19 and will discuss joint moves against "terrorism?"

About Islam, we know that KINGSHIP IS FORBIDDEN IN ISLAM. Only Caliphate is allowed.

Saudi Arabia's internal security, at several billion dollars, is in western hands.

The murder of Kashgoggi in the Saudi Consulate in Turkey indicates that in Saudi Arabia there is NO PLACE FOR DIFFERENCE OF OPINION.

The Saudis have admitted that the murder was committed by the Crown Prince's INNER circle though they deny that he himself ordered it/.

Wake up Pakistanis. Imran Khan is no friend of Islam. Even the blasphemer was acquitted and Maulana Rizvi was arrested.



---


PAKISTAN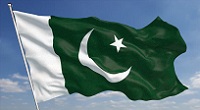 Islamic Leader Warns India:
Brutalities in Kashmir could lead to Deadly War
by Qaiser Sharif

LAHORE, Feb. 17; Ameer, Jamaat e Islami, Pakistan, Senator Sirajul Haq, has warned Indian Prime Minister Moodi and Indian ary chief that if their country dared to attack Pakistan, it would invite total destruction.

Every Pakistani is a live nuclear bomb against India and the nation is fully prepared to repeat the history of Sultan Mehmud Ghaznavi, Ahmed Shah Abdali, and Salahud Din Ayubi, he declared while addressing a workers convention at Jhang. JI chief for central Punjab, Amirul Azeem, also spoke on the occasion.

" Moodi has so far heard only the talk of friendship by the Pakistani rulers but he has not watched the fury of the Pakistani people because of the brutalities of the Indian troops in Held Kashmir", he added.

Sirajul Haq said it was high time that the world community took notice of the brutalities of the Indian troops in held Kashmir and the United Nations stepped forward to implement its resolutions ensuring plebiscite in Kashmir, he added.

The JI chief said the present government was also following the policies of the previous rulers and was least concerned about solve the peoples' problems. The present rulers and opposition were busy in a competition of abuses and falsehood.

Sirajul Haq said it was not fit for a Muslim ruler to go back on his word as the Quran and the Sunnah enjoined the faithful to honour their pledge. He said if the rulers wanted to take a U turn, they should withdraw the raise in the prices and provide some relief to the people.,

He said that the problems facing the country and the nation could be solved only with the enforcement of the Islamic system. He said the JI was striving for the Nizam e Mustafa and on coming to power, the JI would abolish the interest based economic system and ensure equitable distribution of the national resources. A uniform system of education and health would be introduced for the rich and the poor. The judiciary would decide cases in accordance with the Quranic teachings. The aged citizens and the unemployed youth would get special allowances.
Released by
Media Cell, JIP, Mansoora, Lahore.


---


SIRAJ/ Saudi
LAHORE, Feb. 17; Ameer, Jamaat e Islami, Pakistan, Senator Sirjaul Haq, has appealed to the visiting Saudi Crown Prince Muhammad Bin Salman that if the Saudi government had made any increase in the transport charges for the Hajjis , it should be withdrawn to facilitate the pilgrims, especially from this country. He was addressing a workers convention at Jhang on Sunday.

While welcoming the honoured guest from the holy land on his visit to the country, Sirajul Haq said the Pakistan government was taking the plea that increase of about one a half lakh rupees in the Hajj expenses was due to the increase of transport charges made by Saudi government. He said if this was true, the Saudi government should review its decision and facilitate the pilgrims.


---


War News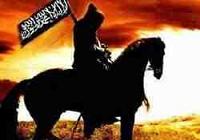 Occupied Kashmir
Deadly blow on Regime forces.

On February 14, a martyrdom operator hit a large convoy of Indian military poilce travelling on the central highway through Kashmir. The explosion was huge and was heard miles away.

44 Indian troops were killed and 13 wounded. The death toll may be higher.

India has imposed curfew in Kashmir and is raiding homes.

Jaishe Muhamma [the army of Muhammad, pbuh] has taken credit for the attack. India is looking for Mohammed Umair, the leader of the armed resistance in Kashmir. Indian PM Modi is blaming and threatening Pakistan.


---


Syria
Mujahideen dispersed from eastern Euphrates. A strong blocking force remains.
Iranian-Assadi Shelling of Muslim towns intensifies.

Feb. 11 to 19. After repeated assaults by SDF [Kurds] and bombing by the US air force, ISIS mujahideen have been forced to disperse from the eastern shore of the southern Euphrates.

The attacks by SDF and the US air coalition has decimated IS forces. Several hundred women and children as well as men are now captives of SDF and are being processed by US Special forces looking for leaders among them. President Trump is urging European powers to take responsibility for captives of European nationalities and put them on trial.

A blocking force of 300 IS mujahideen is still fighting back, thus providing an opportunity to their people to escape. Any movement on the ground attracts American air strikes..

However SOHR reports indicate that hundreds of Islamic State fighters evaded the troops of both SDF and Assad and successfully reached the El Sokhna desert in eastern Homs province.

In their first new clash with Assad's forces they killed 8 Assadi troops. forces.

Sleeper cells of IS are also attacking SDF troops at night.

Elements of ISIS [Jaysh Khalid ibn al-Waleed] have re-emerged in Tul al-Falah rugged desert south east of Damascus.

During this week , Iranian and "Hizbullah" Shia allies of the regime intensified artillery shelling of provinces in Islamic hands, including Irbid, northern Hama, northwestern Aleppo and north eastern Latakia. Sheling by the regime's Iranian artillery has done damage in the city of Khan Shakhoun.

On February 15, 5 women and 6 children were killed by the Iranian shelling in this city.

On February 16, 2 children, 4 women and 3 men were killed by the Iranian shelling in this city.

Tahrir al-Sham, an Islamic force also known as al-Nusra [formerly a part of al-Qaida] now has 9000 square miles of these 4 provinces under its control with the help of Turkistani fighters from China and several smaller groups.


---


Iran: Feb. 13
Heavy Losses in Islamic Strike.
A human bomb attack targeted a bus carrying members of the Iranian Islamic Revolutionary Guards Corps (IRGC) in southeastern Iran on Wednesday evening, killing and wounding 40 personnel, state media said.

IRNA reported that the incident occurred in the Chanali region of the Khash-Zahedan road where it killed 27 members of the IRGC, while another 13 were injured.

Jaish al-Adil, a Sunni insurgency group in Iran, has claimed responsibility for the bomb attack, and Tehran labeled the incident as a terrorist attack.


---


Pakistan

February 12: In Dera Ismail Khan area, alleged militants killed 4 police officers in a hit and run attack.
Feb. 13: In an unusual incident near Naudero [Larkana] gunmen killed three workers and fled. Perhaps a provocation to create conflict.

Feb. 12, In a a militant bomb attack in Mastung, [Baluchistan] several security people were injured. Actual losses are not known.


---


News Within the U.S.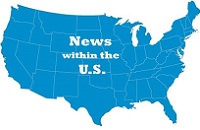 Dr. Siddique Visits Prison in Jessup, Maryland

February 18: Dr. Kaukab Siddique visited a prison institution in Jessup, Maryland. He was facilitating a marriage between a Muslimah from Baltimore with a Muslim in the Jessup prison system.

This prison system is holding 1100 male prisoners and 500 female prisoners.

It is well regulated, "sanitized' prison system, with a complex protocol process and intense security processes.

A large number of male prisoners have embraced Islam and under the religious rights of prisoners are holding prayers and juma' salat.

The bridegroom in this instance is the assistant imam of the Muslim community in the institution.


---


Guidance by Sis. Yasmin.

*WHATEVER PROPHET GIVES ACCEPT* [*QUR'AN*]~
*OBEY ALLAH AND THE MESSENGER*!
Courtesy ~Sis Yasmin~
'Alhamduliallaahi Rabbil-'Aalameen wa-Salaatu wa-Salaamu ' alaa Ashrafil- Anbiyaa-e-wal-Mursaleen...'Amma 'Baa'd.
Assalaamu 'Alaykum wa Rahmatullaahi wa Barakaatuhu.

'And whatever the PROPHET gives you, ACCEPT IT and whatever he forbids you, ABSTAIN from it '
{ Source~'Qur'an'~Surat Al 'Hashr~59 {The Exile} A # 7 }

'And Obey Allah and the Messenger that you may obtain Mercy'.3:132

Transliteration:
' WaateeAAoo Allaha warrasoolala AAallakum Turhamoon'.
Translation:
And obey Allah and the Messenger that you may obtain Mercy
[Source ~ 'Qur'an' ~Surat 'Āli 'Imrān (Family of Imran) 3 : A # 132]

In the Light of the Sahih Hadith... related Ibn 'Umar (Radhiallaahu Ánhu)
Prophet [Sallallaahu Álayhi Wasallam]...
wore a gold ring and then people followed him and they wore gold rings too...{!}
Then the Prophet [Sallallaahu Álayhi Wasallam] said... 'I had this golden ring made for myself.' he then threw it away and said..
'I shall never put it on.' Thereupon the people also threw their rings away.
[Source ~ Sahih Al-Bukhari~ Volume 9~ Book 92~ Hadith # 401]

***************************************************
On the authority of Ibn 'Umar (Radhiallaahu 'Ánhu) ...who said that Prophet~ (Sallallaahu Álayhi Wasallam) said ... 'Who so resembles a people in appearance, he is one of them'.
[Source...Abu Dawud and Imaam Ahmad Bin Hanbal ~]
(Allah have mercy on them) ]
Prophet Mohammad (Sallallaahu 'Álayhi Wasallam) said...
"Whoever gives life to one of my 'Sunnahs' which was eliminated after my time will receive the reward of all those who practice it without their reward being diminished"
[Source ~ Abu Dawud & Imaam Ahmad Bin Hanbal


2019-02-18 Mon 10:37:25 ct

NewTrendMag.org