NewTrendMag.org News # 1797
[ Click on NEWS for back issues ][ OUR BOOKS ][ Contact ][ Previous Issue ]

6 Jamada al-Thani 1440 A.H. - February 10 2019 Issue # 6, Newsletter #1797

---


Hadith of the Week

Abu Malik at-Ash'ari, r.a.: reported:

The Messenger of Allah (ﷺ) said: Cleanliness is half of faith and al-Hamdu Liliah (Praise be to Allah) fills the scale, and Subhan Allah (Glory be to Allah) and al-Hamdu Liliah (Praise be to Allah) fill upwhat is between the heavens and the earth, and prayer is a light, and charity is proof (of one's faith) and endurance is a brightness and the Holy Qur'an is a proof on your behalf or against you. All men go out early in the morning and sell themselves, thereby setting themselves free or destroying themselves.
[Sahih Muslim 223]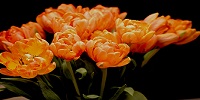 ---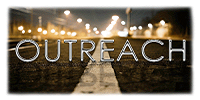 Washington DC's main Mosque.
February 8, 2019.
Massachusetts Ave.

150 Muslims were given a 7-page Islamic document produced by Jamaat al-Muslimeen.

A very international crowd comes to pray here.

Here is an outline of the contents of the 7-pager.


Jamaat al-Muslimeen shoora resolutions calling on Muslims"



To support Islamic political prisoners.


To support migrant caravans coming to the USA.


To support critics of Israel.


To support Africa particularly Ethiopia-Eritrea unity


To support children in Gambia, Ethiopia and other countries.


To oppose police shootings in USA.


to oppose Israel and Saudi atrocities, particularly Israeli attacks on Gaza and the murder of Kashhoggi.


To oppose all tyrants and occupiers, particularly in Syria, Iraq Afghanistan, Egypt and Somalia.


To condemn the destruction of Muslim cities, Aleppo, Raqqa and Mosul.


To condemn the slaughter of civilians in Deir ez Zor by US air force.




Report on the Jamaat Shoora meeting led by Dr. Kaukab Siddique with important presentatio0ns by Br. Kalem, Br. Abu Talib, Sis. Ayesha and Sis. Ashira.


Latest war news from Syria, Afghanistan, Somalia and Iraq.


Guidance on repentance [Sis. Yasmin]


Hadith presented by Sis. Kristi.

Political Prisoners :

AhmedAbdelSattar.org

FreeZiyadYaghi.info

FreeMasoudKhan.net

Civil Discord Show


---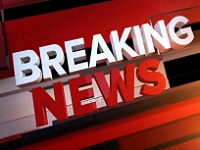 The Pope and Shaikh of al-Azhar in UAE. Egypt's President Forgotten.
by Dr. Firoz Kamal

The UAE government is trying to cover up its horrendous crimes and barbarity committed in Yemen in conjunction with the Saudi regime by holding a conference attended by Pope Francis and the Al Azhar Shaikh Ahmed and hundreds of Muslims, Christians and Jewish people of different countries.

The UAE is also trying to cover up its own crimes committed against the elected President of Egypt by financing the military and other autocratic forces to take over. As a result of their crime, Egypt is now under a brutal dictator. Now the same UAE regime is financing renegade Libyan General Khalifa to crash Islamic and democratic forces in Libya.

The whole Middle East is under the occupation of pure evil regimes. They are real enemy of democracy in the Middle East. Because of them, minimum human rights -like rights of free speech, free writing and free assembly of people are unthinkable in the Middle Eastern countries.

The USA and the EU condemn President Madura of Venezuela and talk about bringing democracy there; but don't show iota of morality to condemn these autocratic killer regimes.

It is a great shame that Pope Francis and Shaikh of Al Azhar landed in Abu Dhabi - a hub of the autocratic killer regimes of the Middle East to align with them. It is also shame that instead of condemning the pure criminals, they are abusing the name of religions to rub their shoulders with them.

The joint communique condemned the Muslims as extremist -as if they are responsible for the ongoing bloodshed in different parts of world-especially in the Middle East. The declaration didn't mention the crimes of the Western Coalition led by the USA for the horrendous destruction in Syria, Iraq, and Afghanistan. Neither they mention the crimes of the occupying regime of Israel against the Palestinians.



---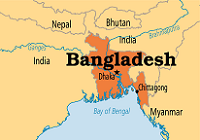 Bangladesh Elections.
Big Fraud


[Via Prof. Salim Mansur Khalid.]

03 January Daily New Nation
Kamal asks int'l community 'not to recognize new govt'

Deutsche Welle :

In an exclusive interview with DW, Kamal Hossain, the leader of Bangladesh's main opposition alliance, accused PM Sheikh Hasina's government of "manufacturing" the results of the latest general election.

Bangladesh's ruling Awami League party and its allies won virtually every parliamentary seat in the country's general election, according to official results released on Monday, giving Prime Minister Sheikh Hasina a third straight term.

While the ruling alliance won as many as 288 seats out of 300 parliamentary constituencies across the country, the main opposition secured only seven seats. The vote, however, was marred by deadly violence, and opposition parties disputed the outcome, criticizing it as "farcical" and rigged. Speaking to DW after the results were announced, 82-year-old Kamal Hossain (main picture), the leader of the principal opposition alliance Jatiya Oikya Front, urged the international community not to recognize the nation's new government.

Kamal Hossain: This election has been rejected by most, if not all, of the opposition parties. It's a result which doesn't reflect the will of the people. The outcome was manufactured by this government. After people suffered the shock of the government imposing this result, in a so-called election, they're now coming together to resist and correct it.

It's totally unacceptable for people to have this government in office for the next five years on the basis of this fraudulent vote.

While the opposition alleges massive vote-rigging and ballot-stuffing, PM Hasina rejects the accusations and says people had gone to the polls enthusiastically in a largely peaceful general election. In this context, what is the opposition's future course of action?

Premier minister in

PM Sheikh Hasina, who got a fourth term, rejected opposition's allegations of election fraud and intimidation

Opposition parties have already lodged their protest, and we will soon come up with a joint action plan to deal with the situation. The opposition has rejected the result, and called for a mass movement. Opposition parties are consulting each other on our future course of action. We will continue to work together and come up with a strategy to rescue the people from the current situation.

The chief election commissioner is the person who is actually responsible for creating this crisis. Despite the irregularities in Sunday's vote, the commissioner said it's a valid election and declared the results. Everyone has therefore lost confidence in the commissioner's ability to be an impartial official and hold free and fair elections.

What can be done to improve the independence and competence of Bangladesh's state institutions like the election commission? We need constant vigilance and activism on the part of citizens, political parties and civil society organizations. They must demand that the government and state institutions uphold constitutional guarantees. The constitutional principles and provisions must be respected by every institution, particularly the election commission.

We need a united movement of citizens, political parties and human rights organizations that are committed to the realization of human rights and the institutionalization of democracy in the country. I hope the international community will take note of the current situation in Bangladesh. And on the basis of the United Nations charter and resolutions, it shouldn't recognize any government which doesn't have the consent of the people.

Kamal Hossain is the founder and president of the Gano Forum political party and leader of the Jatiya Oikya Front opposition alliance.

The interview was conducted by Arafatul Islam in Dhaka. It has been edited for clarity.



---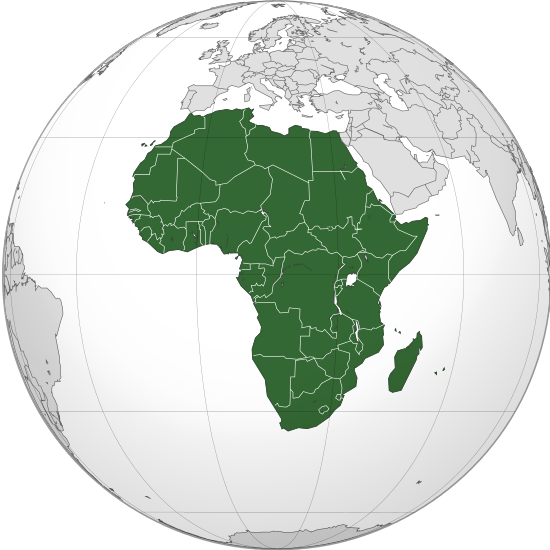 Role of the Christian Association.
One Billion Naira!

by Abdulkabir Oyemomi

The Christian Association of Nigeria has again shown its hatred for Muslims as well as penchant for harboring corrupt practices (if subtly),as long as the perpetrator aligns towards Christianity. Unfortunately this is coming from the topmost judicial person, Justice Walter Samuel Onnoghen.

Earlier, the Code of Conduct Tribunal (CCT) had preferred a six counts charge bordering on non- declaration of assets worth over one billion naira(above$3m) on the embattled Hon Justice Walter Onnoghen, the Chief Justice of Nigeria.

CAN pretends all is well by deliberately withholding comments on Onnoghen- gate but speaking through its members in Bar under the auspices of Christian Lawyers' Fellowship of Nigeria (CLASFON).

CLASFON, in a statement made on Monday Jan 14th,( through Vanguard paper ) by Arome Okwori and Olatunji Omole, its national president and national secretary respectively, described the attempt to try Onnoghen at the Code of Conduct Bureau (CCB) over undisclosed sum of over ONE BILLION NAIRA as politically motivated and 'clear disregard for law'!

The real reason behind CAN's fuss is that President Buhari had immediately appointed Justice Ibrahim Tanko Muhammad as the Acting Chief Justice of Nigeria.

Tanko being a Muslim and Northerner is a serious nightmare for many bigoted Christians in Nigeria.



---


Editorial





Sura al-Balad: The Islamic Message on Slavery.
Kingship, Dictatorship, Military Rule, Male Chauvinism, Zionism, Mass Culture are all forms of Modern Day Slavery.
by Kaukab Siddique, PhD

"And what will let you know the path that is steep? It is to free the slave or to feed in the day of hunger....."

[The Qur'an 90: 13-14]

"....one who believes, .... who gives his wealth .....to free the captives."
The Qur'an 2:177]

"There are three kinds of people whose prayers Allah does not accept: One who leads prayers though people do not like him, and one who prays when the time for prayers is almost running out, and one who enslaves a free person."
[Hadith of Muhammad, pbuh, in Sunan of Abu Dawood, kitabus salat.]

Chapter 90, sura Balad, is one of the earliest chapters revealed in the Qur'an. It indicates that the Islamic program and objective was clear right from the beginning.

We believe in the one God, Allah, and all His messengers culminating in Muhammad, pbuh. We pray, fast, give zakat. Why do Muslims forget the program the Qur'an brought right from the beginning. We have the means but we ignore the purpose.

Islam came to end all forms of slavery. Chapter 90 signals, when it seemed impossible, the final victory of the Prophet, pbuh, and his return to Makka in triumph many years later. It warns the wealthy arrogant ones.

Its central point is the comparison of Islam to an uphill, steep, path. It is a religion of struggle, no easy way.

The central aspect of this message is "to free the slave" and to feed those down in the dust.

Muslims in America can understand slavery better than anyone else because this country was built on the enslavement of people kidnaped from Africa.

The world today does not have that classical form of physical slavery but it has many other forms of slavery.

Not only was slavery condemned by Islam right from the beginning, but when the Islamic state emerged in Madinah, one of the causes for which Muslims were obliged to spend their wealth was to free captives.

Many Muslims think slavery was permitted in Islam but was mitigated and reformed. They are led astray owing to two facts:

Slavery in all spheres of life pre-existed the advent of Muhammad, pbuh. It was this pr-existing slavery which was gradually reformed out of Muslim society through various acts of piety and repentance. Zaid, r.a., for instance became part of the Prophet's family.

Captives. Prisoners of war. These were kept with Muslim families. If they accepted Islam, they became part of the Muslim community through marriage.

Muslims never treated prisoners of war as America has done at Guantanamo Bay. Tying them hand to foot, desecrating the Qur'an in front of them when they were helpless. It marks the savagery of this nation.

When we become "abd Allah" or "abd ar-Rahman," slaves of Allah, we are freed from all forms of human slavery.

There is conflict in the Muslim world owing to modern day forms of slavery:


Kingship.


Tyranny through dictatorship.


Zionism which has turned an entire country into a

concentration camp, calling Palestine "Israel."


Imperialism: The occupation of Muslim countries by powerful armies from the West, "Israel", Russia, China and India.


The exploitation and enslavement of women through objectification and random sex in the West.


Under Obamacare [health plan] girls as young as 13 could get "protection" to carry out random sex acts without their parents' permission.

Only Islam can save America. We must be united and compassionate towards each other.

Muslims are constantly bickering with each other over matters of fiqh, If they were to pay attention to the enemies of Islam among the Zionist Jews, the imperialists, the racists [Fox TV], the racist Brahmin type Hindus, they would have no time to fight each other.

Islamic schools of Thought agree with each other in all fundamentals: Hanafi, or Hanbali, or Shafaii, or Maliki or Jafari or Ahle Hadith, that is Tawheed, Risalat, Akhirat, Qur'an, qibla, hadith. The quarrels come from fiqh, the minute details of jurisprudence.

We must be creative in da'wah. A thoughtful friend of mine living in England used to say: Write the number 90 on the back of the hands of our children. Tell them it is sura 90, FREE the SLAVE. Or write 90:13 which is the sura and the verse.


---


PAKISTAN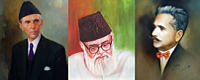 Steady Decline of the Imran Khan regime.
Journalist kidnaped.
by Qaiser Sharif

LAHORE, Feb. 9; Ameer, Sirajul Haq said the biggest issue for the masses of the country was price spiral while the youth were facing vast unemployment. He said the Prime Minister had not fulfilled any of his promises due to which the masses were getting disappointed.

The JI, he said, wanted the democratic system to grow strong but the rulers were trampling upon the democratic values. The present ruling party and the previous ruling parties had joined hands in the parliament on a serious Islamic issue.

He condemned the forced lifting of senior journalist Rizwan Razi from his home and filing a baseless case against him. He said that Prime Minister Imran Khan had been condemning forced lifting of citizens but his government was also doing the same. He demanded immediate release of Rizwan Razi.


---


War News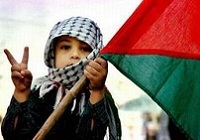 Occupied Palestine
One Year of Protests on Gaza border.

February 9-10. Israeli-Jewish troops
kidnaped 8 Palestinians from occupied Jerusalem and Bethlehem.

February 8: Israeli-Jewish troops repeatedly opened fire on unarmed Palestinian demonstrators. The Jewish troops killed two unarmed Palestinian teenagers, Shalabi, 14, and Ishtawi, 17, and injured 16 others as they participated with several thousand unarmed protestors on the Gaza border.The Friday protests calling for an end to Israeli-Egyptian blockade of Gaza have been going on for more than a year.

February 7. A Palestinian youth successfully infiltrated an illegal Jewish settlement built on stolen Palestinian land and killed a 19 year old Jewish woman occupier with a knife.


---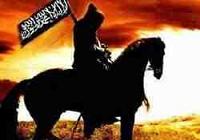 Syria

Islamic State fighters have re-figured their battle tactics or are they finished.?

Southeastern banks of the Euphrates.
February 7- 10: A small core group of IS is fighting back regardless of overwhelming odds against SDF supported by US air force's air strikes and long range artillery. SDF Kurds are advancing but at high cost. Heavy fighting is reported owing to IS counterattacks.

A counterattack by IS to take back the oil fields was thwarted by the US air force which killed 10 Islamic fighters.

The cover provided by the IS battle group has allowed the bulk of IS fighters and their families to slip into the vast desert and they have reportedly reached the IS stronghold [about 4000 square km] in the Sukhna area, eastern Homs desert.

The little towns along the Euphrates have been reduced to rubble by the US -British-Canadian-Belgian-French-UAE air forces. The population here was allowed to withdraw. Scores of IS supporters tried to escape by mingling with the fleeing population. After a while they were captured by SDF.

These refugees have ended up in al-Hool refugee camp in south eastern Hasakeh province. Conditions in al-Hool refugee camp are serious owing to lack of basic facilities. SOHR reports 28 children have died of cold and malnutrition..

France 24 reports: February 9: During the attack on Baghouz village controlled by IS, 100 US and 40 French troops are firing 155 mm howitzers into the village.

IS fighters in the Tul-al-Safa rugged desert [south east of Damascus] [known as Khalid ibn al-Waleed group] have re-emerged. They had retreated deep into the desert after repulsing attacks by the Lebanese Shia forces known as "hizbullah."

In the north central region of Syria, between al-Tabaqa and al-Raqqa, IS cells are reported as attacking YPG [Communist Kurds] in hit and run attacks.

In the northwest , Assad's Russian, Iranian and Hizb forces are bringing up large reinforcements. Numerous Islamic towns in Irbid, northwestern Aleppo, northern Hama and eastern Latakia were shelled again for 4 days straight by Assad allies.
On February 9, Assad forces fired 19 missiles at Shaikhoun town killing 4 civilians, two of them children.

Tahrir [al-Nusra, al-Qaida formerly] has tightened its grip in the northwestern provinces and are ruling a little more than 8900 kms.

In Deraa province, in several towns, civilians have written slogans calling for removal of Assad and abusive statements against Iranians and "Hizbullah" Shias.Pictures of Assad have been torn down.

On the south western banks of the ,Euphrates, Iranian troops are enrolling Syrians who are badly in need of food and clothing and giving them cleaning jobs. Iranians are also trying to convert people to Shiaism and have set up several Shia shrines and "Hussainiyya" in the Mayadein area.

German leader's comment:

The Islamic State (IS) group is far from defeated, and is morphing into an asymmetrical warfare force after the militant group lost almost all of the territory it once controlled in Syria, German Chancellor Angela Merkel warned on Friday. [Feb. 8]


---


[Courtesy Prof. Salim Mansour Khalid.]

AFGHANISTAN

Transcript of speech delivered by delegation of Islamic Emirate at Moscow Conference

In the name of Allah, most Gracious, most Merciful

Praise be to Allah, and may peace and blessings of Allah be upon his messenger, his family and all his companions. And thereafter:

First of all, I thank all participants, the ladies and gentlemen, who have gathered here for discussing and sharing their views regarding the solution of the problems of our beloved country, Afghanistan, and oppressed Afghan nation. I especially thank the Russian Federation for facilitating this important meeting in the country.

Now I would like to share information and position of the Islamic Emirate of Afghanistan, with the participants, regarding the current situation of my beloved country.

The causes of the ongoing miseries and conflicts in Afghanistan in the past four decades:

Our beloved country, Muslim and Mujahid nation have been burning in the flames of fire for the past four decades. Their spiritual and material assets have been robbed and looted; they have been prevented from progress and hundreds of thousands of people have been displaced. Poverty and destitution are another main misfortune that the Afghan people are faced with due to war. The fundamental cause of all these disasters is interferences and invasions of foreigners.

It is worth mentioning that throughout the history Afghan Mujahid Nation has resorted to its legitimate right of defense against each invasion, which is still going on under the leadership of the Islamic Emirate of Afghanistan against the current invasion for the last 17 years.

Unfortunately, when the United States of America invaded the Afghan oppressed nation by lame excuses to topple an Islamic system, this turned the peaceful life and security of the Afghans into disorder; occupied the country; martyred hundreds of thousands of Afghans; displaced similar number and destroyed their villages and houses. They fomented geographical, ethnical, racial, religious and linguistic prejudices among the nation.

By eliminating Islamic and National values, they paved the way for corruption of morality and other administrative, social and intellectual corruption. By using prohibited chemical weapons, they not only threatened the life of humans, but by polluting the environment they threatened the life of animals as well. They polluted the country's clean air and made its fertile land barren. They, once again, turned the country into the drug center, which unfortunately left more than 10 % of the population addicted to it, while the number of addicts during the reign of the Islamic Emirate of Afghanistan was only few thousands country wide.

Not only this, rather they changed the country into the nest of international intelligence agencies. They created mistrust and unreliability among the people. These are just a few examples, otherwise the problems and miseries that have resulted from the invasion which the Afghan nation is facing are many more.

Now we would come to see how to take out the oppressed people of Afghanistan from this disaster.

Peace:


Need for Peace:

Peace is the first need of every society; especially it is the most important demand of all oppressed Afghans. Without peace, restful life, economical, educational, cultural, social and political progress is impossible. Only in peace, countries and nations have developed. However, peace comes not only by words and slogans, as in the past 15 years it has been used as a project; rather it needs strong will and clear action. Wherever the right to freedom is taken from nations, it is obvious that peace will be eliminated there and replaced by conflicts and wars.

War has been imposed on the Islamic Emirate of Afghanistan and the Afghan nation, because their country has been occupied and the occupiers have removed an independent Islamic System. Thus, before everything, all those factors should be removed that have caused elimination of peace and continuation of war.


Preliminary steps for Peace:

Before the beginning of the peace talks, some preliminary steps must be taken that are essential for peace and are parts of confidence building measures. Such as:



Removal of Sanctions List:

Peace negotiations and sanctions list are two contradictory concepts and can't go side by side. It is therefore required that these baseless sanctions and reward lists, that are used as a pressure tool for their interests, should be finished; so that representatives of the Islamic Emirate are able to participate in peace talks in different places without any hurdle.

It is also necessary that both sides should, as is their natural right, and without any pressure and in free atmosphere take forward the peace process. Not that one side is in the sanctions list and other side has freedom. This imbalanced process can neither go forward nor can give desired outcome.


Release of Detainees:

Arrest and detention of Mujahidin and innocent Afghans are actions that are against peace. America and its protectorate regime have detained tens of thousands of Afghans and Mujahidin in their secret and open prisons and are ill treating them against all the laws. How is it possible that from one side one raises slogans of peace and from other side commits these malicious and illegal actions? This in itself is an obstacle to peace. For bringing real peace and reducing distance, other side must release all Mujahidin and ordinary innocent Afghans who are in prisons on mere accusations of having links with Mujahidin.


Formally opening of the Office:

Venue for negotiations and a communication site in the shape of an office is necessary for peace. At present, the Islamic Emirate of Afghanistan has no open and formal address as a venue for negotiations which is a preliminary requirement. It may be said that regular peace meetings could only be held in a state of availability of an office. The office is also required to issue peace related press releases, respond to questions of people as a responsible entity and remove national and international concerns. Likewise, anti peace elements could not use this pretext that the official address of the Islamic Emirate is not known.


Stopping poisonous propaganda against the Islamic Emirate of Afghanistan:

It is clear to all that with the support of the occupiers, wide poisonous propaganda is carried out against the Islamic Emirate of Afghanistan. Utterly unfounded accusations are leveled against Islamic Emirate which in itself becomes hurdle towards progress for peace. Some intelligence circles resort to some terrible incidents, such as: blowing bridges, spraying acid on school students, making explosions on road side civilian vehicles, abducting people and committing other crimes and then blindly use these incidents against the Islamic Emirate as raw material for propaganda, and then when investigated, the results of those investigations are also not disclosed. This proves that these abuses are not work of the Mujahidin of the Islamic Emirate but rather of intelligence circles. It is because they think that by doing this, they would isolate the Islamic Emirate of Afghanistan from its nation and the world. Thus, for the sake of peace, this poisonous and baseless propaganda should be stopped, because truth and peace both are sacrificed at the altar of this negative propaganda.


Obstacles to Peace:


Occupation:

For real peace, the will of the people should be adhered to; occupation should be ended, because history has proved that Afghan nation has never surrendered to occupation. Occupation is mother of all the miseries. Peace in Afghanistan and withdrawal of foreign troops are tied with each other, because withdrawal of foreign troops practically paves the way for peace. But unfortunately, until now, peace has been used as a tactic in Afghanistan, and this is tantamount to throwing dust in the eyes of the people.

We see that the United States and some of its friends, instead of real peace, try to compel the Islamic Emirate of Afghanistan to surrender. They think that at first they would weaken the Islamic Emirate in the battle field and then will compel them to peace by having upper hand. But this is self-deception which is not in conformity with ground realities. Afghan Mujahid nation firmly stand behind the Islamic Emirate of Afghanistan. The invaders and their friends should know that no aggressive power of the world can eliminate national power. Likewise, the problem could not be solved by irresponsible actions and unrealistic strategies. The main thing is that strong intention and strategy based on realities are needed for peace in which end of occupation is a crucial part.


Lack of an independent Islamic System:

For peace and stability in Afghanistan, there should be agreement on the establishment of an Afghan inclusive independent Islamic System that is acceptable to Afghans and reflects Islamic and Afghan values, as Islam is the religion of the Afghan people and guarantor of the country's economic prosperity, social justice and national unity.


Lack of guarantee for peace agreements:

Peace process needs guarantees, as without this, the provisions of the peace agreements could not be properly implemented. Therefore, the United Nations, major powers, members of the Islamic Conference and facilitating countries must guarantee implementations of the agreements.


The Current Constitution:

Constitution is a dire need for every state; since development of the country and the nation without it faces many problems and disorders. Through the constitution, personnel, civil, and political rights of every citizen of Afghanistan is organized. It explains the relationship between the government and the people; puts light on checks and balances among the three branches of the government; structures and determines the power and generally determines the strategy regarding Afghanistan's domestic and foreign politics.

The current constitution of Kabul Administration is not reliable, because it has been copied from the West and has been imposed on Afghanistan's Muslim society under the shadow of occupation. It can neither respond to the desires of the Afghans nor can be implemented, as its provisions are vague and contradictory with each other. It is constantly being violated by the high ranking officials of the Kabul Administration; rather the current administration itself is contrary to the constitution. So, the current constitution in its present version is a major obstacle to peace.

Therefore, for the development of the beloved country and honor-loving people, their prosperous life and welfare, Islamic Emirate of Afghanistan considers it necessary that constitution must be based on principles of Islamic religion, national interests, historical achievements and social justice. It should be committed to human dignity, national values and human rights, and could guarantee territorial integrity of the country and all rights of all the citizens. The draft of such constitution should be prepared by Afghan scholars and intellectuals in an atmosphere of freedom.


Continuation of War policy instead of Peace from the American side:

Peace talks and peace are those words that are repeated often by the occupiers. But practically, and constantly instead of peace negotiations hundreds of aerial and ground attacks are carried out. And for this, the latest policy of Americans is good and clear evidence. Instead of taking practical steps for peace, submitting to the will of the Afghan nation and ending the occupation, contrarily, they deployed more soldiers and gave them unrestricted abusive power of all kind of harassments and killings of the Afghan people. They resumed night raids on the houses of the people and increased airstrikes which resulted in the augmentation of civilian casualties. By creating and implementing other new projects, they further made the situation of Afghanistan and the region deteriorating and heightened the worries and concerns of regional and world countries. It all shows that they do not have intention for peace; rather they seek their interests in killing the Afghan people and destroying the country. Unfortunately, they do all these with the support of the Kabul Administration.


The Islamic Emirate has left the doors of understanding and negotiations open. the Political Office of the Islamic Emirate of Afghanistan is the only venue of the Emirate to reach peaceful settlement of the issue of Afghanistan.

Status of the Islamic Emirate of Afghanistan regarding some key issues:


Three days Ceasefire on the occasion of Eid ul Fitr of this year:

The three days ceasefire by the Islamic Emirate on the occasion of Eid ul Fitr revealed that there is a unified power in the shape of the Islamic Emirate against the invasion across Afghanistan, and there is complete discipline in its military and civil ranks. They are all under one command and strongly obey orders of their leaders. Existence of 20 groups in Afghanistan was a mere propaganda.

Likewise, it was also proved, against the claim of the enemies of peace, that the ongoing war is not a war between Afghans but is military resistance of Afghan nation against the invasion. Afghans do not have problem among themselves. Foreign occupation is the main problem. This war will continue until and unless foreign soldiers exist in Afghanistan. Hence, withdrawal of foreign soldiers is necessary for peace in Afghanistan.


No interference in the internal affairs of other countries:

Islamic Emirate of Afghanistan makes legitimate efforts for independence of its country which is natural and human right of Afghan Muslim nation. Seeking independence of one's country and establishing an Islamic system in conformity with the faith of its people cannot be considered terrorism. We would like to say that we don't have agenda of destructive actions in other countries. In the past 17 years we have practically proved that we have not interfered in any way in other countries. Similarly, we do not allow anyone to use the soil of Afghanistan against other countries including neighboring countries. Our priority is to resolve the issue of Afghanistan through peaceful means. The United States must end the occupation and submit to the legitimate rights of the Afghans, including forming their government in conformity with their faith. After independence, we want to have positive and constructive relations with other countries including neighbors, and we welcome their assistance in reconstruction and development of the country. Similarly, we want to have positive role in peace and stability of the region and the world.


Prevention of drug trafficking and cultivation:

During the overt reign of the Islamic Emirate, poppy cultivation had been reduced to zero and the number of heroin addicts among the Afghans was absolutely equal to none. However, after the US invasion in Afghanistan, poppy cultivated land area has reached 328 thousand hectares, and now under the shadow of 17 years of the occupation, the number of addicts has increased to three million people.

According to the UN Counter-Narcotics Organization report, the production of narcotics has increased by 87% and its cultivation by 63% in 2017, by which the scale of produced narcotics has reached 9000 metric tons. The policy of the Islamic Emirate of Afghanistan is to prevent poppy cultivation and drug trafficking. If the war ends in Afghanistan, then the Islamic Emirate is determined to reduce poppy cultivation and drug trafficking to zero throughout the country, and in this regard it is ready to provide support and to coordinate with the neighboring countries and international organizations.


Prevention of Civilian Casualties:

We see that the scale of civilian casualties is increasing lately due to the ongoing imposed war. This state of our people not only hurts us but every Afghan with free conscious feels the pain. Afghan nation is our own soul and body and by its damage our own self is harmed.

Even our Esteemed leader, Amir-ul-Momineen Sheikh Hibatullah Akhondzada (May Allah protect him) has made strong instructions in his Eid messages to the Mujahidin to refrain from operations in places where there is risk of civilian casualties. Moreover, the Islamic Emirate has embedded an independent Commission in its structure by the name of prevention of civilian casualties that works for the prevention of civilian casualties and has representatives in every province who closely and precisely investigates incidents. It publishes credible reports about civilian casualties several times throughout the year.

Often, the Islamic Emirate of Afghanistan has postponed its military operations due to the risk of civilian causalities, but the Americans and their friends carry out night raids on civilian houses, make blind bombardments and use heavy weapons in civilian places, even they arrest people from cities on the basis of suspicion and then kill them under punishment and torture. Now, with the new American policy, bombardment and night raids have further increased which in turn has increased the graph of civilian casualties as well; albeit most of the media do not publish these reports and these incidents remain nonregistered. Some media outlets and some directions attempt to hide the original perpetrators of civilian casualties which further embolden the perpetrators to continue their crimes.

The US Special Inspector General for Afghanistan Reconstruction or SIGAR says that their investigations have found that in 2018, American forces' bombardments in Afghanistan have exceptionally increased, and they have dropped 1200 bombs only in the first three months of this year. On the second day of April 2018, as a result of a brutal aerial attack on a Madrasa in Dasht-e-Archi district of Kunduz province, they martyred 100 young memorizers of the Holy Quran and injured another 100. It is an iceberg of gruesome incidents. During the past 17 years, hundreds of similar incidents have taken place in which houses and educational institutions have been targeted.

Islamic Emirate of Afghanistan has taken the following practical measures for the prevention of civilian casualties:



In order to prevent civilian casualties, Mujahidin are provided with guidelines by scholars on regular basis and independent seminars are held in this regard.


Delegations pay visit to Mujahidin circles from time to time in order to investigate incidents of civilian casualties and prosecute the perpetrators.

It must also be said that for the sake of the country and prosperous life of our people, the Islamic Emirate of Afghanistan considers building and maintaining of places of public utility as a dire need. It considers bridges, tunnels, dams, electric power stations, electric supply centers, mineral extraction and oil refining centers and its equipments, educational institutions, Madrasas, mosques, schools, universities, health centers, clinics, hospitals, and other public utility places as national asset and public property of the Afghan nation and considers their safety its responsibility. We consider religious and modern education necessary for the success of all Afghans and Afghan society.


Humanitarian Assistance:

On one hand, the Islamic Emirate of Afghanistan is engaged in fighting for the independence of the country; on the other hand has taken drastic steps for the security, safety and prosperity of the citizens in the areas under its control.

Women Rights:

The Islamic Emirate of Afghanistan considers woman as the builders of a Muslim society and is committed to all rights of women that have been given to them by the sacred religion of Islam.

Islam has given women all fundamental rights, such as business and ownership, inheritance, education, work, choosing one's husband, security, health, and right to good life. Likewise, the Holy prophet (peace be upon him) advised good attitude with women in the last moment of his life. These are all those instances that took the woman out of the horrific pits of traditions of ignorance to the highest levels of knowledge, morality and dignity.

There is no doubt that in Afghanistan, due to occupation, there are many challenges against women rights. Women are faced with a lot of disasters. The so called women rights activists stayed in Afghanistan for 17 years, in this period billions of dollars came to Afghanistan, but still Afghanistan is at the top of the countries where many women die during delivery due to lack of health facilities. Still deformed and disabled children are begotten in our country more than any other place (in the world) due to the use of chemical weapons. Afghanistan is still among the top countries of the world where the average life expectancy rate of women is only 45. It is among the top countries of the world where there are more than one million widows. Due to corruption, the expenses brought and spent under the title of women rights have gone to the pockets of those who raise slogans of women rights.

Under the name of women's rights, there has been work for immorality, indecency and circulation of non-Islamic cultures. Dissemination of western and non-Afghan and non-Islamic drama serials, paving way for immoral crimes, and encouraging women for violating Afghan customs are other instances that have been imposed on Afghan society under the name of women rights.

From the beginning, the Islamic Emirate of Afghanistan has a very comprehensive and clear approach towards the rights of women. As Islam and then Afghan tradition is two major values of the Afghan Mujahid nation, so Islamic Emirate is also committed to all rights of women within this framework. The policy of the Islamic Emirate is to protect the rights of women in a way that neither their legitimate rights are violated nor their human dignity and Afghan values are threatened. Similarly, the Islamic Emirate is committed to eliminate all those evil customs and traditions that violate women rights and do not comply with Islamic principles, and provide them safe environment.



---


News Within the U.S.

Nadrat Siddique at Lincoln University.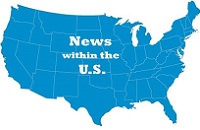 Analysis of Baltimore Uprisiing 2015.
Inside view of Injustice & Poverty.
[New Trend report.]

On February 7, 2019 social analyst and actvist Nadrat Siddique spoke at Lincoln Univesity on the topic of "2015 Baltimore Uprising and its Lasting Impact."

The focus was on class disparities in Baltimore, with extreme poverty in some areas and affluent gentrification in others.

The speaker provided details of the role of the new generation of school children in the inner city who do not accept oppressive situations. The context of Freddy Gray's tragic death within the context of police brutality was explaimed.

Nadrat Siddique encouraged students to find equivalent cause and effect in the cities they come from.

The Question-answer session indicated that the presentation was well understood and liked.

The author's book on the uprising was gifted to a number of students in the audience.

[Lincoln University has produced some of the most outstanding Black leaders of America and Africa, including the poet Langston Hughes, Chief Justice Thurgood Marshall and the presidents of Ghana and Nigeria, Nkrumah and Azikiwi. Women excel at Lincoln, including Dr. Allen, the current president of Lincoln and Dr. Niara Sudarkasa.
The famous wizard of mathematics, Dr. Abdul Alim Shabazz [ DrAAS.info ] studied and taught at Lincoln University.]



---


Turkey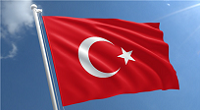 First Muslim Country Opposing China's
Horrific tyranny against Muslims
[courtesy al-Jazeera] Feb. 8

Turkey has condemned China's treatment of its Muslim ethnic Uighur people as "a great cause of shame for humanity" and asked it to close the "concentration camps".

In a statement on Saturday, Turkish foreign ministry spokesman Hami Aksoy said that China has arbitrarily detained more than a million Uighurs.

He said the Turkic Muslim population faced pressure and "systematic assimilation" in western China.

REPORTER'S NOTEBOOK
Exposed: China's surveillance of Muslim Uighurs

by Steve Chao
"It is no longer a secret that more than one million Uighur Turks, who are exposed to arbitrary arrests, are subjected to torture and political brainwashing in concentration centres and prisons," Aksoy said.

"We invite Chinese authorities to respect fundamental human rights of the Uighur Turks and shut down concentration camps," he said.

Turkish President Recep Tayyip Erdogan had once accused China of "genocide" but has since established closer diplomatic and economic relations with Beijing.

China's Xinjiang region is home to around 10 million Uighurs. The Turkic Muslim group, which makes up around 45 percent of Xinjiang's population, has long accused Chinese authorities of cultural, religious and economic discrimination.

Practising Islam is forbidden in some parts of China, with individuals caught praying, fasting, growing a beard or wearing a hijab, a headscarf worn by many Muslim women who feel it is part of their religion, facing the threat of arrest.


---


Guidance by Sis. Yasmin.

*WHAT REMAINS WHEN YOUR
BELOVED ONES ABANDON YOU* {?}~{QUR'AN} + ~

'All that is on earth will Perish. But will abide {Forever}
the Face of thy LORD, full of Majesty, Bounty and Honor'
{'Qur'aan'- Surat Al-Rahman-55.26-27 }

'Bismillaahir Rahmaanir Raheem'.
Courtesy Sis Yasmin.
*What Remains When Your Beloved Ones Abandon You'*?
Al-Haatim Al-Asam (Rahimahullaah):
Indeed, I have looked at all the creation and every person has a beloved one...! but when he reaches the grave ... his beloved one is separated from him...{!}
So...I took my beloved one to be My Good Deeds {!}
so they may remain with me in the Grave {!}
he (Rahimahullaah) also said...
I examined everyone who possesses something that he considers valuable and keeps safe So I looked to the saying of ALLAH {Azza wa Jall}...
*'Whatever is with you, will be Exhausted, and whatever is with Allaah {of good deeds} will Remain'* {!}
[Source~ 'Qur'an'~ Surat An-Naĥl~ (The Bee)~# 16 ~A # 96]
So whenever I had something of value, I would spend it in ALLAH'S Cause !
so that it may remain with HIM for me {!}
*{A L H A M D U L L I L A H}*
~ 'My ' Salaams ' to All~
... Y a s m i n ...

"Never Despair Of The Mercy Of Allah"

"All that is on earth will Perish. But will abide {Forever}
the Face of thy Lord, full of Majesty, Bounty and Honor"
{'Qur'an'- Surah Al-Rahman-55.26-27 }
I Want to Die With my Forehead on the Ground!
The Sunnah in my Heart, Allah on my Mind,
Qur'an on my Tongue, and Tears in my Eyes!
'In Shaa Allah'~ 'Aameen'.
' Son of Adam! You are nothing but a number of days, whenever each day passes then part of you has Gone.
{Al-Hasan Al-Basree (r) }



2019-02-11 Mon 09:02:12 ct


NewTrendMag.org