NewTrendMag.org News # 1795
[ Click on NEWS for back issues ][ OUR BOOKS ][ Contact ][ Previous Issue ]

21 Jamada al Awwal 1440 A.H. - January 27 2019 Issue # 4, Newsletter #1795

---


Hadith of the Week

Jundub r.a., reported:

The Messenger of Allah, peace and blessings be upon him, said:
A man said: By Allah, Allah will not forgive this person! Allah the Exalted said: Who is he who swore by me that I will not forgive someone? I have forgiven him and nullified your good deeds.

Source: Ṣaḥīḥ Muslim 2621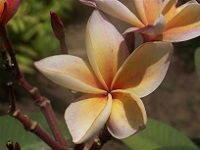 [With thanks to Sis. Kristi]



---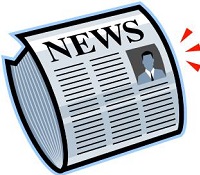 International Crowd Celebrates Cuban Revolution's 60th Anniversary

By Nadrat Siddique

January 18, 2019
Washington, DC

In St. Stephen's welcoming milieu, Cuba supporters, including Latinos, Blacks, Arabs, Pakistanis, and others, celebrated the anniversary of the Cuban Revolution. The event was organized by the DC Coalition in Solidarity with Cuba. The room was filled to capacity, and a large majority of the attendees had visited Cuba. The evening began with a vibrant performance by the Malcolm X Drummers and Dancers.

Speakers included Miguel Fraga, the First Secretary of the Embassy of Cuba; Patricio Zamorano, a supporter of the Cuban Revolution; Omari Musa, member, DC Coalition in Solidarity with Cuba, and Socialist Workers Party leader; and Detroit-based labor leader Cheryl LaBash.

Code Pink's Medea Benjamin (dressed, not surprisingly in pink!) was in the audience, as was jazz legend and anti-racism activist Luci Murphy (formerly of Sweet Honey in the Rock; and later of the Rock Creek Trio).

The event was moderated by WPFW radio host Mimi Machado. (WPFW is an independent radio station heard on 89.3 FM in the DC listening area.)

Patricio Zamorano spoke eloquently about the U.S. role in destabilizing much of Latin America. He gave the example of Honduras, where the U.S. supported the 2009 coup which forcibly removed the country's elected president, Jose Manuel Zelaya.

Honduras boasts one of the largest deployments of U.S. Special Forces outside of the Middle East, with the corresponding deleterious impact on human rights there.

Omari Musa had visited Cuba, among many other Latin American and African countries. He described life in Cuba, detailing the nation's many social welfare programs. These, he said, were available to all Cubans, and membership in the Communist Party was not a requirement [unlike in China, and some other self-described communist countries -editor]. He encouraged the audience, particularly youth, to visit Cuba.

During Q&A, a Caucasian audience member, sharply dressed in suit and tie, asked the panel whether or when Cuba would take steps to democratize, following models, e.g., of Scanandavian or other First World countries. Zamorano replied that the European model was not necessarily the most effective, or the best model for the rest of the world to follow.

A Palestinian audience member drew parallels between the struggles of Latin American peoples, and those of the Palestinians. Urging the audience to open their eyes to the similarities when faced with them, she said the struggles of the People of Latin America, and those of the Palestinian People were against a common oppressor.

Participants at the 60th Anniversary celebration were offered the opportunity to visit Cuba, with the May Day Brigade. Literature describing the Brigade differentiated it from a mere site-seeing or vacation trip to Cuba. Here, participants would be expected to volunteer their time to various projects delineated by their hosts.

Background

In December 1958, the Cuban people overthrew U.S.-supported Cuban dictator Fulgencio Batista. Under the leadership of Fidel Castro, they nationalized many industries, and drove out large U.S. corporations. The new government instated equal pay for everyone (so that doctors made as much as trash collectors!), racial discrimination was outlawed, milk was free for infants and babies, and high quality healthcare and education was free to all Cubans. The infant mortality rate fell, becoming on par with the United States.

The Cuban Medical School, free to all Cubans, enlarged its enrollment to those outside of Cuba, initially inviting only Blacks. Later on, enrollment was opened to all people. Doctors from the Cuban Medical School volunteered their services in Africa, and many other places, including New Orleans after Hurricane Katrina.

As a result of its egalitarian message uplifting the impoverished, driving out multinational corporations, and the consequent challenge to the World Order, the Cuban Revolution and Cuba itself, soon came under attack. In 1960, the U.S. imposed an embargo on the tiny island nation. That embargo was all-inclusive, except for food and medicine, and was in retaliation for Cuba's nationalization of American-owned Cuban oil refineries. In 1962, the embargo was extended to include nearly all imports to Cuba, including food and medicine. As a result, there was a significant deterioration in the quality of life of many Cubans, despite the Cuban government's efforts to counter this. Every year since 1992, the United Nations has passed a resolution condemning the embargo and its effects, and declaring it in violation of the Charter of the United Nations and of international law. In 2014, nearly the entire U.N. General Assembly voted for the resolution. Tellingly, only the U.S. and Israel voted against the resolution supporting Cuba against embargo.

But the U.S. efforts to destroy the Cuban Revolution did not stop at economic warfare. In 1961, the Bay of Pigs Invasion was launched, with the U.S. sending 1,500 Cuban exiles into Cuba. Thousands of assassination plans of Cuban leaders were instrumented by U.S. intelligence agencies, many of them targeting Castro, who miraculously survived.



---


Why such hatred and fear of a revolution, one might ask? It seemed to me that, very like the Haitian Revolution, it was not merely the actions—however heroic—taken by the Cuban people between 1953-1958, which posed a threat to the World Order. Rather, it was what the Cuban Revolution symbolized. Just as in Haiti, it was not merely the successful revolt by Black slaves and the killing of the slave masters which instilled fear and loathing among American planters. Rather, it was the example put into the public sphere by the Haitian Revolution. This is what you, too, can do, said the Haitian Revolution to Black slaves being raped, tortured, and treated like chattel by Whites in the Continental U.S. and elsewhere. And right away, Haiti was slapped with an embargo by France and the U.S., and forced to pay reparations to France, the country which had occupied it! The example of Cuba provides a similar model of liberation for Latin American countries. And- like Saul Landau said, The "Latin Americans never disobeyed the United States before the Cuban revolution."

© 2019 Nadrat Siddique



---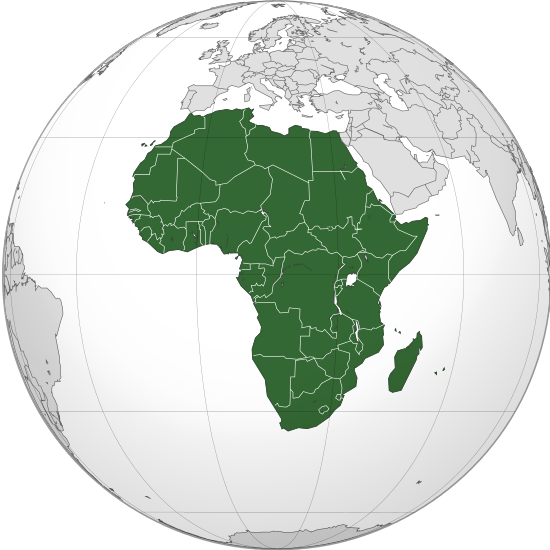 Obituary of Great Convert to Islam who helped Nigeria

by Kabir Oyemomi

Saturday, January the 5th, 2019 brought a sad news of the death of Hajia Aisha Lemu, whose demise many believe has come to create a new leadership vacuum for the Nigerian Muslim Womanhood.

Hajia Lemu, a Briton, became to Nigeria what Maryam Jemeelah ( Magret Macus) became to Pakistan in Islamic propagation even as one of them married Pakistani and the other married a Nigerian, each being a second wife.

Hajia Aisha Lemu was born in Poole, United kingdom as Brigett Honey on the 4th of October,1940. She attended Uplands School, Parkstone ,Dorset,Uk between 1950 and 1955. She proceeded to Oxford Technical College in 1955 to 1956; and the school of Oriental and Africa Studies, University of London, from 1961 to 1965, where she obtained B.A (Hons) degree. Hajia Lemu also earned a postgraduate certificate in Education from University of London in 1966.
Hajia Aisha Lemu taught at the School of Arabic Studies (SAS), Kano, between 1966 and 1968. She was principal at Government Girls College, Sokoto from 1968 to 1976; and later at Women Teacher's, College, Minna also as Principal between 1976 and 1978. She became Islamic Education Trust (IET)'s Director General in 1984.

Hajia Aisha Lemu was a prolific writer: she had written dozens of books mainly on Islamic moral themes and Education. Her single- author books include " Laxity, Moderation and Extremism in Islam" (1991); "Getting to know the Quran" (2004); "Animals in Islam"(1993); "Islam and Alcohol"(1979); " The Muslim Husband"(1979) to mention just a few.

Hajia Aisha Lemu singlehandedly formed Federation of Muslim Women Association of Nigeria ( FOMWAN)in 1985 and became its first Ameerah. She founded Association of Model Islamic Schools in Nigeria (AMIS) and became its first National President from 1998-2000. She received several awards including Member of the Order of Niger(MON) in year 2000.

Although Lemu was not a Muslim by birth, she made contributions to Islamic Education in Nigeria more than many Muslim by birth.

Hajia Aisha Lemu was married to the late renowned scholar Sheik Ahmed Lemu, who was Grand Qadi of Sharia Court of Appeal of the State of Nigeria in 1976.

President Muhammadu Buhari in his condolences to her family described her " as a repository of knowledge whose depth of Scholarship was overwhelming and enviable".
May Allah forgive Hajia Aisha Lemu.



---


Latest Khutba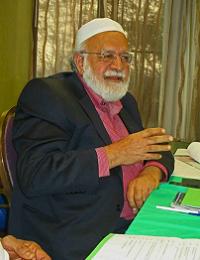 Iran and Saudi Arabia are Denying Shoora & Independence to USA's Muslims.

On January 25 Br. Kaukab Siddique gave the Juma' khutba at Masjid Jamaat al-Muslimeen in Baltimore.
The masjid is steadily improving in quality and quantity.
Two new, younger, brothers are also giving khutbas in addition to the original team.
As usual Br. Kaukab began the khutba with ayat al-Kursi [2:255] and blessings for the prophets and messengers, including Noah, Abraham, Moses, Jesus and Muhammad, the last of whom was Muhammad, pbuh. Also praise for his family, companions and wives, r.a.

Here is an outline of Br. Kaukab's khutba.

Text:

"Those who hearken to their Lord, and establish regular Prayer; who (conduct) their affairs by mutual Consultation; who spend out of what We bestow on them for Sustenance." [42:38]



"So pardon them and ask forgiveness for them and consult with them upon the conduct of affairs.." [3:159]
Shoora [mutual consultation and consent] are central to the organizational process of Islam,


Even the prophet,pbuh, was commanded by Allah to consult with the community in matters other than what was received by revelation [wahi].


We have pointed out frequently that many of the mosques in America are in financial and organizational connection with Saudi Arabia, the US government and mega rich men,


As a result there is no shoora in these MILLION DOLLAR mosques regarding the Muslim responses to anti-Islam policies of the government.

There are almost ZERO expressions against Israel and against the bombing and occupation of Muslim countries. Similarly there is silence about America's support for dictators, kings and generals who are ruling Muslim countries.


More recently Iran has activated its own network to control and influence Muslims in America. A major sect has activists linked to Iran who areso well funded that they fly back and forth between America and Iran very frequently, all expenses paid by Iran.


Only a few days back a woman working for an Iranian propaganda front was detained in the US to make sure she would talk to a grand jury. She had just arrived from Iran and was about to go back.


She was detained only for 10 days. In this short period of time, Shias all the way from the president of Iran to American supporters of Iran went on a spree of protests and challenges to American authorities. There were no charges against her and on the 10th day she was duly released.. The release was hailed as if Iran had scored a victory.


By contrast, Dr. Aafia Siddiqui has been sentenced to EIGHTY FIVE years on flimsy charges. Imam Jamil remains in prison all these years and has been moved all the way to Arizona to cut him off from his support base.


Part 2.


All the Muslim political prisoners in US prisons are non-Shias; hence the Shia network has been silent about them.


The funding by both Saudis and Iran has stifled the process of SHOORA among America's Muslims and as a result the big mosques have nothing to say about USA's atrocities against Muslims and Muslim countries. Shias have committed genocide in Syria and Iraq.



Iran does not mention the destruction of east Aleppo and cities around Damascus by its ally Russia and the destruction of Mosul and Raqqa by its ally America.


Iran and Shias in general use terms like "wahhabi," "takfiri" and "khawarij" for followers of Qur'an and hadith.




Jamaat al-Muslimeen is able to express itself because we have an independent Shoora and we do not accept funds from ANY government or indirect government agencies. USA guarantees freedom of expression. This is not China.


Transparency is required of Muslim rulers, as Umar, r.a., showed even in the matter of the clothes he wore.


I urge Muslims to inquire about the funding sources of million dollar mosques and roving supporters of Iran.


Du'a: Ya Allah give us success in this world and in the Hereafter and give us spouses and children who will stand with us for Islam.


---


PAKISTAN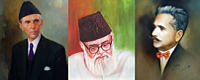 Mass prayer Gathering in Lahore.
"Secular & Parochial rulers have failed Pakistan."

by Qaiser Sharif

LAHORE, Jan. 25: Deputy Chief of the Jamaat e Islami, Hafiz Muhammad Idrees, has said that the party which secured voters on the promise of building g Pakistan on the model of the State of Madina had disappointed the people. He was addressing a big Friday congregation at the Mansoora mosque.,

Hafiz Muhammad idrees said that Pakistan was established in the name of Islam but all those who remained in power so far were not only ignorant of the basic Islamic teachings but had in fact, no contribution in the Pakistan movement. On the other hand, these people considered Islam as an obstacle in progress.

He said that in the olden time, when the rulers were true believers in Islam, the world powers were subservient to them. As the present rulers were averse to Islam, dignity and respect evaded them. He said that dignity and respect could be found through piety and God fearing and not through secular and parochial approach.

He said the rulers had simply ended the concept of a justice based system that had been established by the four righteous caliphs.

He said that it was the primary responsibility of the state to protect the life, honour and property of the people but if the law enforcement agencies started playing with the life and property of the masses, the people would feel helpless.

Hafiz Muhammad Idrees further said that the rulers were claiming that the economy would improve soon. However, he said, the people would believe them only when the basic necessities of life became cheaper.


---


War News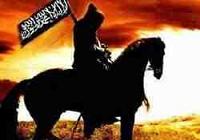 Biggest Taliban Attack near Kabul. More than 100 killed in Regime's Military Intelligence Services.

January 21. Taliban human bombers blew up the center for the regime's military intelligence located in Maidan Shahr, 19 miles southwest of Kabul.

After the human bombers blew up the front of the base, mujahideen gunmen went in and fought the troops inside the structure.

The regime first admitted 43 killed and 54 injured but the regime losses are more than 100. As BBC reports, 70 bodies were dragged out by January 23 and more are inside.

In the meantime, Taliban representatives are talking with Americans in Qatar.


---


Syria

IS towns Pulverized by US Air Force. Women stop SDF advance. Iranian Artillery in Action.

January 20-27. All the towns on the lower east bank of the Euphrates have been destroyed by the US air force and its British-French-Canadian-Belgian-UAE coalition. Islamic State casualties are running in the hundreds.

IS fighters launched counterattacks in the Bughaz area but were repelled by SDF [Kurds] and then bombed by US air force.

However the SDF advance was repelled by IS human bombers including 5 women martyrdom operators. [Numbers issued by SOHR[

More than 2000 Islamic women and their children who came out of the small towns and villages to survive the bombing were "captured" by SDF [Kurds] and interned. Two children of families from Trinidad have been sent home.

Numbers of fighters who tried to mix with fleeing civilians were captured.
However, the majority of Islamic State fighters have retreated into the vast desert of Homs presence where they have strongholds.

January 27: In the Jableh area of Latakia province, a drone presumably sent by the mujahideen attacked the Russian air base of Hmeimim. Loud explosions were heard as the Russians tried to shoot it down. Russian losses were not revealed.

January 21 to 27, Artillery from Assad's support forces intermittently fired at Islamic territories in northern and northwestern Hama province, north west Aleppo province, north east Latakia and parts of Idlib province. More Assad reinforcements have been arriving facing the Islamic areas.

Exchanges of gun fire between groups allied to Turkey and Iranian forces allied to Assad continued on and off all week in northwest
Aleppo province.

Daily Mail report on the play girl type wife of mass murderer Assad

al-Assad's London born wife Asma al-Assad (pictured), 43, revealing that she had undergone auccessful breast cancer operation.

DailyMail.co.uk/news/article-6637655/Syrian-presdent-Bashar-al-Assads-London-born-wife-successful-breast-caner-surgery.html



---


Iraq

Low Level Fighting Spreading as IS re-Emerges.
Also Turkey.

January 27: AFP reports that 4 regime police were killed and 11 wounded in two IS attacks at al-Sharqat, 150 miles north of Baghad.

A series of reports issued by the Baghdad regime indicate that fighting with the Islamic State fighters is
widespread in Iraq. However the regime does not provide details of its losses. Here are four report indicators:


Fighting is ongoing in northern Diyala province [near Iran] On January 26, the regime carried out an air strike in the area with the claim that three IS fighters were killed.


January 25. Fighting with IS fighters trying to enter Iraq from Syria is ongoing.


Bomb explosions are going on daily in Baghdad. The regime claims that an IS commander was captured in Baghdad but does not give his name.


A large American military convoy was spotted entering the Fallujah area [Sunni stronghold].


January 26. Kurdish protestors entered a Turkish military camp in Dohuk [northern Iraq] and set fire to two tanks and several other vehicles.

Reuters reports that one protestor was killed and 10 injured.
Turkey says PKK in disguise were in the crowd.

A Kurdish leader allied to Baghdad has expressed concern at the re-emergence of "daesh" [a name the regime uses for Islamic State].



---


Palestine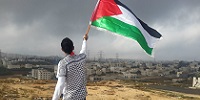 Israeli settlers kill Palestinian, injure nine others near Ramallah

RAMALLAH, Saturday, January 26, 2019 (WAFA) - Israeli settlers on Saturday shot dead a Palestinian youth and injured at least nine others, during clashes which erupted in the village of al-Mughayer, northeast of Ramallah, after a group of Jewish settlers attacked the village, according to the Ministry of Health.

Hamdi Taleb Na'san, 38, was announced dead by the Ministry shortly after he was critically injured by the Israeli settlers. Nine others were also injured, one of them seriously. The injured were moved to nearby hospitals for medical treatment.

Mayor of the village, Amin Abu-Elayya, said the clashes erupted after a group of armed Jewish settlers attacked the outskirts of the village, before local citizens attempted to fend them off.

An Israeli army force later arrived to protect the settlers and clashed with the defending locals who threw stones at the soldiers in response. The soldiers shot live ammunition, rubber-coated rounds and stun grenades to disperse the protesters.

Source: Palestinian News Agency


---


Palestinians protest 'apartheid road' in occupied West Bank
Activists temporarily block gates to road segregating Palestinian and Israeli traffic between West Bank and Jerusalem.

January 23, 2019: Palestinians and activists have attempted to block a newly opened road in the occupied West Bank dubbed "apartheid road".

Dozens of protesters on Wednesday temporarily sealed the gates to the first operational section of the eastern ring road around Jerusalem.

It has two separate lanes divided by an eight-metre-high concrete wall - one for Palestinians who reside in the West Bank, and the other for residents of illegal Jewish settlements in the West Bank.

Two protesters have been arrested, and four others suffered injuries as Israeli forces attempted to reopen the road, local media reported.

For Palestinians, who cannot access Jerusalem without hard-to-obtain permits from the Israeli military, the road is designed to lead them to an underpass that would eventually lead to the West Bank cities of Ramallah and Bethlehem - without having to drive through Jerusalem.

For Israeli settlers, the road has granted them quicker and easier access to and from the city.

The road runs northeast of Jerusalem past the Palestinian village of Khan al-Ahmar and the Maale Adumim settlement, in an area known as E-1.

Israel has planned to annex E-1 and develop the land for as part of the "Greater Jerusalem" plan to redraw the borders of the city. Expanding Jerusalem further east would create space for settlement expansion and would connect Maale Adumim to the city.

The annexation of E-1 would also displace thousands of Palestinians living in towns and villages in the area.

In a statement issued last week upon the road's opening, Hanan Ashrawi, a senior member of the Palestine Liberation Organisation (PLO), said its creation "affirms Israel's willful intent to entrench its racist colonial regime and superimpose 'Greater Israel' on all of historic Palestine."

"With the blanket support of the current US administration, including endorsement of Israel's egregious violations and total disdain for international law and the global consensus, Israel is successfully destroying the territorial contiguity and territorial integrity the West Bank [including East Jerusalem] to enhance its colonial settlement enterprise and facilitate the creation of Bantustans throughout occupied Palestine," she said.

Ashrawi called on the international community, including the European Union, "to confront these glaring manifestations of colonial racism and hold Israel accountable for its unlawful unilateralism and war crimes with effective concrete measures, including sanctions".

Israel occupied and annexed East Jerusalem in the aftermath of the June 1967 War, in a move that was never recognised by the international community.

Since then, Israel has built more than a dozen settlements for Jewish Israelis in the eastern half of the city, some in the middle of Palestinian neighbourhoods.

About 200,000 Israeli citizens live in East Jerusalem under army and police protection, with the largest single settlement complex housing 44,000 Israelis.

SOURCE: AL JAZEERA NEWS


---


News Within the U.S.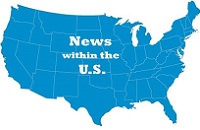 Mistreatment of Black Girls in Binghamton

Black girls aren't safe. This week it was revealed that a school nurse and vice principal at Binghamton East Middle School strip searched four Black girls because they were acting "hyper and giddy" at lunch. School authorities used the joy of these Black girls to claim they were under the influence of drugs. Normal behavior for 12 year olds was used to justify traumatizing four Black girls, three of whom were forced to strip down to their underwear in front of adults. The fourth girl refused a search and was served with an in-school suspension instead.

Black girls deserve to feel safe at school and not be violated for being joyful. There need to be immediate consequences for the school officials who stripped searched these four Black girls.

Binghamton City School District must end the criminalization of Black girls in their district.

We know that racist and sexist assumptions about Black girls lead to the perception that they are less innocent than white girls.2 These warped views play directly into the criminalization and rampant sexual abuse of Black girls; perpetrators aren't worried about suffering serious consequences because societal messages tell them Black girls are without protection. These assumptions play directly into the fact that Black girls are six times more likely to be suspended from school than their white counterparts and more likely to experience long-term, negative effects on their emotional and educational development.3 From the over-policing of Black girls' hair, to strip searching them for exhibiting normal pre-teen behavior, the criminalization of Black girls must stop.4

At Color Of Change, we're making the following demands of the Binghamton City School District:


Fire the nurse, assistant principal, and principal of the school and any other personnel who oversaw the strip searches



End all school strip searches district-wide



Pay for culturally competent counseling for the four students involved



Require all district employees to undergo ongoing cultural competency training


This week, over 200 members of the Binghamton community packed the school board meeting and demanded answers. The school district's statement offered a lukewarm apology, stating that the "actions have had the unintended consequences of making the students feel traumatized."5 The incident is up for review, with no answers for the community of who will lead the review or how long it will take. The four Black girls, and the larger Binghamton community, deserve transparency and accountability. They deserve to feel safe in their school and not worry about being strip searched because they expressed excitement during their lunch hour.

Black girls deserve protection. Demand Binghamton City School District fire the school employees who strip searched four Black girls.
Until justice is real,

--Brandi, Rashad, Arisha, Jade, Evan, Johnny, Future, Corina, Chad, Mary, Saréya, Angela, Eesha, Samantha, and the rest of the Color Of Change team

References:
"Strip Search Of Four Black Girls By Middle School Officials Draws Outrage From Parents, Community Members In Upstate New York", Blavity, 24 January 2019 https://act.colorofchange.org/go/120695?t=8&akid=22930%2E216399%2EpUhCg4
"#MeToo in Our Schools: Hearing Black Girls In The Sexual Abuse Backlash", Women's Leadership Project, 7 February 2018 https://act.colorofchange.org/go/77751?t=10&akid=22930%2E216399%2EpUhCg4
"From Preschool to Prison: The Criminalization of Black Girls", Center for American Progress, 8 December 2017 https://act.colorofchange.org/go/120696?t=12&akid=22930%2E216399%2EpUhCg4
"When Black Hair Violates The Dress Code", NPR, 17 July 2017 https://act.colorofchange.org/go/120697?t=14&akid=22930%2E216399%2EpUhCg4
"Binghamton residents protest alleged strip searches of four students at East Middle", PressConnects, 23 January 2019 https://act.colorofchange.org/go/120698?t=16&akid=22930%2E216399%2EpUhCg4


---


Invitation to Think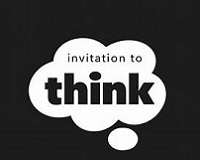 How the Biggest Hoax of Modern Times Began. [Courtesy CODOH]
Rudolf Höss, His Torture and His Forced Confessions
Carlo Mattogno

Abstract

From 1940 to 1943, Rudolf Höss was the commandant of the infamous Auschwitz Camp. Today's orthodox narrative has it that during this time, some 500,000 people were killed at Auschwitz in gas chambers. Yet when Höss was captured after the war, he confessed to having killed some 2,500,000 during that time. 40 years later, it was revealed that Höss had been severely tortured by his British interrogators. This is an excerpt of the upcoming study by Carlo Mattogno. It tells the gripping story of Höss's capture and mistreatments, and presents the texts of the various "confessions" which the British extorted from Höss while in their custody

Introduction

Cover art of Mattogno's new book, published in November 2017.

Read or download it free of charge, or find out where you can buy a hard copy here.

In the Preface to the complete English translation of Rudolf Höss's notes which he wrote while in Polish custody in Cracow, Steven Paskuly, editor of the work, writes that they "are perhaps the most important document attesting the Holocaust" (Paskuly, p.11). In his introduction, he adds (ibid., p. 21):

"There are fanatical groups in the United States, France, and even Australia who call themselves 'The Revisionist Historians.' They actually propose that Höss never wrote these documents - that they are a fraud. They also stated that even if the documents were written by Höss, they were obviously done under duress from the 'Communist authorities' in Poland. The 'research' and the conclusions of these 'historians' are absolute rubbish."

It is not worth responding to accusations apparently arising from crude ignorance, which extends even to basic notions of current orthodox Holocaust historiography, as I will show below. It is worthwhile, however, to highlight Paskuly's statement that the former commander of Auschwitz "fails to mention that the camp regulations and punishments were formulated by Höss himself" (ibid., p. 22), where he confounds Höss's Crakow writing titled "Lagerordnung für die Konzentrationslager"

[1] (translated by Paskuly as "Rules and Regulations for Concentration Camps"; ibid., pp. 209-218), which Höss had jotted down from memory (see Chapter III.1.), with the 1941 "Dienstvor­schrift für Konzentrationslager (Lagerordnung)" ("Service Regulations for Concentration Camps (Camp Regulations)"), of which only the title page and the table of contents are known.[2]

Already in 1987, I published a book dedicated to Höss's various post-war statements (Mattogno 1987). It listed 60 objections characterized by internal contradictions and insurmountable contradictions to the orthodox holocaust narrative of that time, thus showing that "the former commander of Auschwitz lied on all essential points of his 'eye-witness testimony,' which must therefore be rejected as a vulgar fraud." The tortures inflicted by the British on Höss at the time, which in 1987 had already been documented, were therefore not mentioned a priori in order to invalidate Höss's declarations, but a posteriori in order to explain the contradictions and absurdities found in his statements.

In the present study, for which I had access to an enormously larger documentation, I approach the topic from a different angle. The fundamental problem which no one has ever considered is whether the core of Höss's first statements mirrored reality, or whether it mirrored some preordained "truth" which the British questioning Höss forced him to comply with in order to "confirm" it. In other words: did those statements come from Höss or from his torturers? Hence, are they true or not? And what is the relationship between Höss's first statements and those he made later?

This study is a well-founded and documented answer to these questions.


---


Guidance by Sis. Yasmin.

Does the World Drive you or do you Drive the World?

The world is a Vehicle for you. If you drive it,
it will deliver you to your destination.
If it drives you... you will be Destroyed...{!}
{Source: Al-Hasan Al-Basree (r)}

***************************************************
Transliteration
Wal-akhiratu khayrun waabqa.

Translation :

While the Hereafter is better and more enduring.
{Source: 'Qur'an'~ Surat Al A'la~ 87~ A # 17}
'Whoever Loves This 'Dunya' And Is Pleased By It, Then He Should Know That The Love Of The 'Akhira' Is Leaving Their Heart...!
Because The Two Cannot Coexist In One Heart'...{!}
{Source: Al-Hasan Al-Basree (r)}

~SALAAMS TO ALL ~
~ Y a s m i n ~

Say, 'Indeed, my Prayer, my Rites of Sacrifice,
my Living and my Dying are for ALLAH, Lord of the Worlds'.
{'Quran'~Surat Al-'An'am -# 6-162.}


2019-01-28 Mon 09:43:57 ct

NewTrendMag.org