NewTrendMag.org News # 1794
[ Click on NEWS for back issues ][ OUR BOOKS ][ Contact ][ Previous Issue ]

14 Jumada Al-Awwal 1440 A.H. - January 20 2019 Issue # 3, Newsletter #1794

---


Hadith of the Week

Narrated by Aisha, r.a. (the wife of the Prophet):

I bought a cushion having on it pictures (of animals). When Allah's Apostle saw it, he stood at the door and did not enter. I noticed the sign of disapproval on his face and said, "O Allah's Apostle! I repent to Allah and His Apostle. What sin have I committed?' Allah's Apostle said. "What is this cushion?" I said, "I have bought it for you so that you may sit on it and recline on it." Allah's Apostle said, "The makers of these pictures will be punished on the Day of Resurrection, and it will be said to them, 'Give life to what you have created (i.e., these pictures).' " The Prophet added, "The Angels of (Mercy) do not enter a house in which there are pictures (of animals)."

Bukhari -Vol 7, Book 62, No.110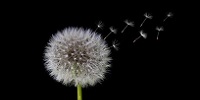 [With thanks to Sis. Kristi]



---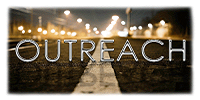 Outreach to African American Muslims


January 18, 2019

At Masjid al-Haqq, after juma' salat, a Jamaat al-Muslimeen document was given to 100 Muslims. This masjid is in the "inner city" of Baltimore and the congregation is mostly converts to Islam or children of converts. However the numbers of Arabs are also increasing.

The documents given to 100 Muslims contained the following items:


Hadith gives superior position to activist Muslims.


Women's group in Nigeria supports Palestine.


Br. Kaukab's khutba on 9:100:



Muhajerin.


Ansar


Those who followed them.


Three evils in USA:



Adultery


Intoxicants


Homosexuality.




Muslims running and walking for homeless people. [fund raising.]
---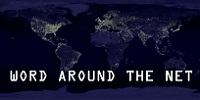 by Br. Nazeer, Texas

Can Anyone Own the Moon? Companies are looking at mining the surface of the Moon for precious materials.
BBC.com/news/science-environment-46877417

More Than 100 Migrants Feared Dead After Raft Sinks In Rough, Icy Mediterranean Sea
NPR.org/2019/01/20/687002432/more-than-100-migrants-feared-dead-after-raft-sinks-in-rough-icy-mediterranean-s

Trump says US 'will devastate Turkey economically' if they attack Kurds
FoxNews.com/politics/trump-tweets-long-overdue-pullout-from-syria-has-begun

More Than 70 Dead, Dozens Injured In Mexican Pipeline Explosion
NPR.org/2019/01/19/686841472/more-than-60-dead-dozens-injured-in-mexican-pipeline-explosion

A Super 'Blood Moon' this Sunday
NPR.org/2019/01/17/686227606/heads-up-for-sunday-a-super-blood-moon-is-on-the-way

Teens in "Make America Great Again Hats, Taunt Native American.
CNN.com/2019/01/19/us/teens-mock-native-elder-trnd

Political Prisoners :

AhmedAbdelSattar.org

FreeZiyadYaghi.info

FreeMasoudKhan.net

Civil Discord Show



---


Matrimonial

Asalaamu Alaikum, my name is Amirah. I'm 35 years old, I was born and raised in Philadelphia PA. I was raised in a Muslim family and have been blessed to have a good example of middle course deen, by way of my mother and father; may Allah be pleased with them both.

I currently work a 9-5 as a business systems analyst in IT at a healthcare company. My part time job is teaching gymnastics to young children.

I am intrigued by different cultures and love all kinds of food so I like to travel and see the world. I have been to about 12 countries, including making Ummrah a few times and performing Hajj.

In my spare time I volunteer in the community, take Islamic and arabic classes, I like to and do craft projects and of course hang out with my family and friends.

I'm pretty laid back but serious when it's needed. I don't have a long "tick list" of expectations, I am really just looking for a good Muslim brother however, I am not looking to settle down for the sake of being married but rather to share my life with a companion.

So here's what I'm looking for: my age preference is 30-42 years old, a practicing muslim (that prays 5+ times a day, fasts, Jummah, etc.) he must be kind, patient and is willing to continue learning more about Islam together as a family because there is always room for improvement and an opportunity to get closer to Allah.

He has to be able to provide for his family in all aspects (i.e. financially, mentally) and would like to have children (or more children, although my preference is a brother with no more than 2 children). He has to put Allah first, is understanding, lives a balanced life (in multiple aspects), a communicator, has short and long term goals and of course enjoys having fun. He should be supportive of my goals as I will support his goals. I have come to value new experiences rather than things so I'm ready to experience them together.

Overall, I just want someone to enjoy life with and have a mutual bond that will allow us to increase our faith and love because life is tough, and I heard marriage is hard but with faith, ambition and respect we should be good, InshaAllah!
Mahram:
Amin (my father) 215 908-9701
Matrimonial.htm


---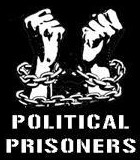 Haitian Muslim writes. He was trapped by an informant.

" I am a 26-year old Salafi Muslim of Haitian descent. Born Samuel Baptiste yet I am known by and prefer to be called Abdul Jalil Rashid. al-Imarah. I embraced Islam at the age of 17 after the death of a close friend and role model which caused me to embark on a quest for guidance on matters relating to Akhirah. "

Br. Abdul Jalil writes that he was striving for da'wa in the small Haitian Muslim community. from 2012 to 2016 when he helped poor Muslims devastated by hurricane Mathew in October 2016. He adds that : "The FBI admits to targeting me for surveillance due to my views since April 2014."

Informants were sent to follow him. One of them, a woman feigned Islam and was looking for marriage. She claimed to be escaping from Syria and was on the Internet, divulging information about "extremism."

Finally. a crime was manufactured against Abdul Jalil by having their undercover hide contraband in a shipping container containing relief supplies destined for Haiti. "Due to ineffective counsel, I plead guilty to lesse charges. Two years from my arrest i'm re-indicted on additional false charges dealing with 'shared' literature in the form of posts not authored by me, on the Internet."

He will be going to trial very soon. The brother needs help, by way of raising awareness of his plight, by social media campaign, by providing funds for legal services, or donations or, or letters to the judge or simply appearing in solidarity in court.

Please write for more information or support to:

Samuel Baptiste #09681-104
FDC Miami
P.O. Box 019120
Miami, FL 33101

You can email New Trend: butshikana@hotmail.com
or
mel@civilfreedoms.org
directed to Melvin Underbakke, Executive Director of CCF [Coalition for Civil Freedoms]
Their web site is: CivilFreedoms.org
May Allah bless you.



---


Editorial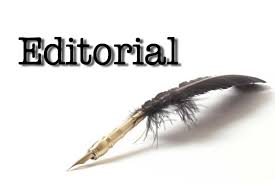 Marzieh Hashemi and Dr. Aafia Siddiqi: Iran's Double Standards.
New Trend research

On January 16, Marzieh Hashemi, from Press TV was reported arrested when she arrived to visit a relative in St. Louis.

Hashemi is an American by birth but has taken Iranian citizenship. She has been taken to Washington, DC and till today is being held without charge.

Within these four days, just about all Iranian media outlets and shias working on line have let loose a torrent of protests against this great injustice. Iranian leaders from top to bottom have chimed in.

Iran is holding four Americans without charge. There is a possibility that America may be considering a prisoner swap.

[New Trend is against all unjust imprisonment, regardless of religion or race.]

What is noticeable is the media role of Press TV . It is the most active Iranian outlet. In typical Iranian style, Press TV has ignored the suffering of Muslims in the prisons of the Syrian tyrant Assad and in Iraq. Human rights groups agree that 65000 opponents of Assad, mostly Islamic Sunni Muslims , have died of torture and neglect in Assad's prisons. Press TV has shown no concern for what is undoubtedly the greatest tragedy of our times.

In fact Iran in particular and Shias in general show no concern for or even interest in the suffering of Muslims who are not Shias.

Shias have consistently shown that they consider only Shias to be Muslims.

Shias have gone to the extent of claiming that the Prophet, pbuh, had only one daughter, though the Quran says daughters. They have gone to extremes to claim that their "hidden imam" will be returning soon [after 1400 years!] to fill the world with justice.

They have their own celebrations and have built Najaf in Iraq as more important than Makka and annually bring more than a million pilgrims, all expenses paid, from Iran to Najaf to claim its superiority to Makka.

In America and Pakistan, the case of Dr. Aafia Siddiqi has received high support from Muslims. As usual, Iranians have ignored her because she is not a Shia.

In Nigeria, they are supporting a tiny Shia group and ignoring atrocities against thousands of Muslims in northern Nigeria, perpetrated by the Nigerian military.

Muslims should realize that Shias have a powerful and rich state supporting them. There is no state supporting Muslim victims of oppression. Unless the Muslim masses wake up, Muslim victims will remain helpless. In Iran, Sunni dissidents have been executed after ONE MINUTE "trials."


---


PAKISTAN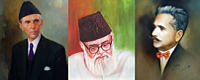 Police Atrocity near Sahiwal:
Regime Claims the Victims were "Terrorists."
by Qaiser Sharif

PIRACHA
LAHORE, Jan. 19; Deputy chief of the Jamaat e Islami, Dr Farid Ahmed Piracha, has termed the killing of innocent people in a fake police encounter near Sahiwal as clear terrorism and has demanded a judicial enquiry into the incident.

Commenting on the incident, he said that incompetence and cruelty of the police could not be condoned by terming it an encounter with terrorists. He said it would be grave wrong to give the CTDC a license to kill innocent citizens.

He said that even in the past, the governments had to face divine wrath due to such extra judicial activities.

PTI Lacks Education Strategy.

LIAQAT
LAHORE, Jan. 19; Secretary General, Jamaat e Islami, Liaqat Baloch, has said that so far, the PTI government had not given a strategy for the education of around 25 million children of school-going age who were still out of schools. He was speaking at a workshop for the training of teachers at Mansoora, organized by National Association for Education (NAFE).

The JI Secretary General said that the teachers must be given due respect in the society but it was also government's responsibility to ensure reasonable return for the teachers s labour. He said that the standard of education could be greatly improved by regularization of the services of ad=hoc and temporary teachers.

He said that bribery and extra judicial killings had increased under the PTI government and the masses were suffering on that account. He said that the PTI workers were avoiding contacts with the public because of the failings of their government. He said the PTI had failed to fulfill any of its election promises.

Imran Regime Sliding to Failure

SIRAJ/ Labour
LAHORE, Jan. 19; Ameer, Jamaat e Islami, Pakistan, Senator Sirajul Haq, has said that the PTI government was fast heading towards suicide because of its anti people policies. He was speaking at the oath-taking ceremony of the newly elected president of the National Labour Federation, (NLF) at Mansoora, on Saturday. He administered oath to Shamsud Din Swati as the new NLF chief. The NLF represents around 325 labour unions all over the country.

Sirajul Haq said the idea of mid=term elections had come from the Prime Minister Imran Khan and not from the opposition and it implied that the rulers did not have confidence in themselves.

Referring to the plight of the workers, the JI chief said that the labour laws of the country protected the interests of the capitalists and feudal lords instead of the industrial workers. He said the PTI had promised to create ten million jobs. So, by now, around one million jobs should have been created but not a single job had been created. He said that by the year 2020, there would be another six per cent increase in unemployment.

Sirajul Haq said the JI was fighting for the rights of 60 million workers. He said all development in the country was due to the hard work of the workers who were toiling hard day and night. He said that like the previous governments, the present rulers had not given any attention to the problems of the workers.

The JI chief demanded an audit of the Labour Welfare Fund meant for the welfare of the industrial workers. He said this fund amounting to billions of rupees, had been placed in the hands of a few Labour officers who were enjoying it. He said that more than ten million children were forced to work under odd circumstances and some of them were subjected to sexual abuse.

Sirajul Haq urged the government to frame effective laws to stop violence against the child labour. Besides, he said, the households which were engaging child labour should be bound to make special arrangements for the education and training of these children.

He termed the government's privatization policy as confusing and suggested that a labour representative should also be included in the Privatization commission.

He also demanded an amendment in the labour laws to grant the unregistered workers bodies the right of union making.

Replying to newsmen question, the JI chief said that the government was dependent on the support of the MQM and some other parties. He said the MQM had been a part of every government and its sole demand was to be given an opportunity to do every lawful and unlawful activity.



---


War News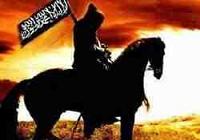 Syria

Damascus hit.
Deir ez Zor battles Continue.
Russian jets bombing again.


January 20:

In Damascus, Assad's capital, a human bomber hit Assad's intelligence headquarters resulting in heavy regime casualties. The explosion was heard far and wide. The regime cordoned off the al-Janoubi area where intelligence services, involved in torture and assassinations are located. Islamic State or al-Nusra probably carried out the operation.



January 19.

Russian jets bombed locations north and northeast of Jisr ash-Shagur in Idlib province.
Also, Assad's allies [Iranians, Hizbullah] shelled areas of northern Hama province, including Lataminah city.



January 18-20.

SDF continued to attack Islamic State enclaves on the eastern banks of the Euphrates river, particularly Bughuz al-Focani area and 6 small towns. Frequent bombing by the US air force killed 20 members of the Islamic State as well as 6 women and children. Iranian artillery on the west bank of the Euphrates and jets from Iraq are also hitting Islamic State positions.



January 16.

Manbig, north central Syria. A surprise attack by a Istamic State human bomber killed 15 and injured 30 people. The dead included 4 American and 3 wounded. The Americans killed included
two US troops, a defense contractor and an interpreter.



January 14-20.

Assad's allies shelled northern Aleppo province targets and parts of Idlib provinces. Also Assad's hit squads are busy in Idlib province killing Islamic fighters secretly.


Northwest Aleppo province: Tahrir [al-Nusra] and pro-Turkish groups have made arrangements not to fight each other and not to intrude in each others areas.


---


Nigeria
Heavy Fighting Reported in the north.

On January 18, Boko Haram fighters attacked Kamuya village in northeastern Borno state which is the home of the army chief of staff. The army repelled the attack after a three hour battle.

On January 16, the mujahideen overran a military base in the town of Rann near the border with Cameroon. The military admitted 14 killed.

The village of Buratai was also raided.



---


News Within the U.S.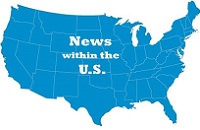 Massive March for Life Against Abortion.
Ignored by both CNN and MSNBC
January 18, 2019

(Gateway Pundit) - An estimated 100,000 people — including Vice President Mike Pence — gathered in DC on Friday for the annual March for Life.

The media, as always, is either outright ignoring the massive march or severely downplaying the impressive size of the crowd.

USA Today, the first result when you search for the march in Google News, began their story by saying, "more than a thousand anti-abortion activists, including many young people bundled up against the cold weather gripping the nation's capital, gathered at a stage on the National Mall Friday for their annual march in the long-contentious debate over abortion."



---


Africa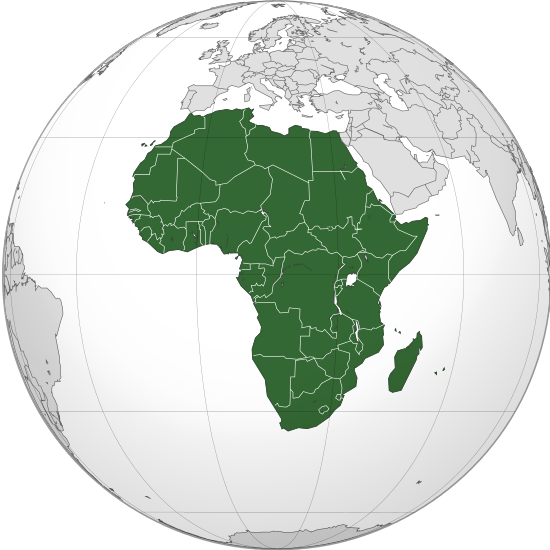 Religious Confusion in Western Nigeria
SYNCRETISM AMONGST YORUBA MUSLIMS
By Abdulkabir Oyemomi

One can arguably say that Muslims constitute the largest percentage amongst the people of Western Nigeria (Lagos,Oyo,Osun,Ogun,Ondo,and Ekiti States), which are predominantly states of Yoruba race.

Yoruba tribe, which is one of the three major tribes,(Yoruba,Hausa, Igbo) can be said to be the most cultured amongst the rest: in Nigeria, you will find the most well-behaved persons to be Yoruba, regardless of their faiths ! Although the scanty crooks and hoodlums may make one questions the above claim if you are not so lucky.

Muslims in Yorubaland are, however,far from being what Islam truly represents in the area of 'Tawhid'. This is so because of number of factors, chief amongst of which is syncretism!

According to a thesis submitted by Muhsin Adekunle Balogun to the University of Birmingham for his Degree of Doctor of Philosophy in 2011,Yoruba Muslims are still basking in the euphoria of believing in children having mystical powers called 'Abiku' which means the ability to come into the World and die shortly after birth.

Also, many Yoruba Muslims still repose belief in witchcraft as well as superstitious belief regarding some days of the week as some are classified prosperous and others adversities!

Balogun substantiated his claims further on traditional rights belief with the following popular song/poem amongst Yoruba folks:

Awa o sooro ile wa o
Awa o sooro ile wa o
Imale o pe ka wa ma sooro
Awa o sooro ile wa o

Meaning:
We shall observe the tradition of our family (2ce)
Islam does not debar us from observing our tradition
We shall (surely) observe the tradition of our family.

Majority of Yoruba Muslims expressly and impliedly disagree with stance of Islam on matters concerning the celebration of Christmas and New Year: not less than 50 per cent of Yoruba Muslims see Christmas as a worth celebrating festival. Ditto for New Year festival celebration.

Muslims that do not regard these festivals can be hardly 20 in percentage. Infact, many Yoruba Imams and group leaders organize special prayers in the nights and days of these days. Especially New Year that had its root from a clear idolatry (Janus).

One wonders what happens to our Tawhid ( the first characteristic of an upright Muslim) in this part of the World. Worse still, many Yoruba Imams and self acclaimed scholars of Islam place more premium on preaching against sin than they do against worshipping other than Allah.



---


Guidance from Sis.Yasmin

"...And the Life of the World Deceived them." 7:51

* THE 'DUNYAA' IS THE DEVIL'S INTOXICANT *{!}
Yahya Ibn Mu'aadh Ar-Raazee~(Allah be pleased with him) stated:
'This worldly life is the Devil's intoxicant 'Khamr' !
Whoever is intoxicated by it will not regain consciousness until they are in the ranks of the Dead...!
in a state of regret... among the losers.'
'The intoxicating effect of loving this world is far more potent than the intoxication that results from drinking alcohol by a long way {!}
The one who is intoxicated by this, will not gain his senses until he is in the darkness of his grave ! and, if he regains his senses, and the effects of this cease while he is living then, he will surely appreciate the extent of intoxication that this worldly life can cause and that it is more severe than Alcohol....!
the love of this world is the root of all sins and the source of them.
The love of this world and leadership is that which has filled the Hell fire with its inhabitants {!}
However... the practice of abstinence as it relates to the life of this world and leadership is that which has filled Paradise with its inhabitants.
By Allah, the scholars of Islam, or the doctors of the hearts, have spoken the truth; this is truly an Epidemic...{!}
Even some non-Muslims are now attesting to the fact that materialism has brought nothing but misery to the world, and they have defined this disease as 'Affluenza' !
However, they fail to understand that true happiness can only be achieved through belief in Allah and His Messenger.
'ALHAMDULLILAH'}
~My 'Salaams' To All~
Y a s m i n.
*Never Despair Of The Mercy Of Allah*


2019-01-21 Mon 09:15:40 ct

NewTrendMag.org