NewTrendMag.org News # 1789
[ Click on NEWS for back issues ][ OUR BOOKS ][ Contact ][ Previous Issue ]

1 Rabi' al Thani 1440 A.H. - December 16 2018 Issue # 50, Newsletter #1789

---


Hadith of the Week

Narrated by Anas bin Malik, r.a.:
Allah's Messenger (ﷺ) said:

"Do not hate one another, and do not be jealous of one another, and do not desert each other, and O, Allah's worshipers! Be brothers. Lo! It is not permissible for any Muslim to desert (not talk to) his brother (Muslim) for more than three days."

Sahih al-Bukhari 6065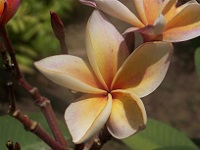 [With thanks to Sis. Kristi]


---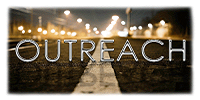 December 14
Newark, Delaware
after Juma':
6-page Jamaat al-Muslimeen document given to 51 Muslims after juma' salat.

Outline of Jamaat al-Muslimeen shoora.


Resolutions of Jamaat shoora.


Photos of Criminal Crown Prince of Saudi Arabia welcoming three biggest enemies of Islam: Modi of India, Putin of Russia, Xi of China.


US bombing civilans in Syria and Afghanistan.


IS advancing in eastern Syria.


Sincere repentance: Guidance from Sis. Yasmin.
---


Catonsville, Maryland
6-page Jamaat a-Muslimeen document given to 82 Muslims after salat:


Nur Barakeh [Gaza shaheed]


Shamim Siddiqi passes away.


Tariq Ramadan oppressed by France.


Pakistani surprise attack on Maulana Khadim Hussain & entire anti blasphemy movement.


Heavy fighting in Syria and Iraq.


Imam Ali Siddiqui recovering.

[There was an incident here. Two secularist Pakistanis condemned the report on Maulana Rizvi and tore up a copy of the report.]


---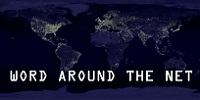 Report says Iran General Shot himself by Accident
WashingtonPost.com/world/middle_east/iranian-general-fatally-shoots-himself-by-accident/2018/12/16/e69fc182-0153-11e9-958c-0a601226ff6b_story.html

Trumps former dedicated attorney, Michael Cohen says about Trump: "The Man Doesn't Tell The Truth"
NPR.org/2018/12/14/676672787/cohen-on-trump-the-man-doesn-t-tell-the-truth

UN approves aid deliveries across borders to Syrians
FoxNews.com/world/un-approves-aid-deliveries-across-borders-to-syrians

Netanyahu says Israeli agents 'periodically visit' Iran to monitor nuke program
TimesOfIsrael.com/netanyahu-says-israeli-agents-periodically-visit-iran-to-monitor-nuke-program

In Pakistan, wounds from school attack reopen each winter.
alJazeera.com/news/2018/12/pakistan-wounds-peshawar-school-attack-reopen-winter-181216074137219.html

Remembering the Peshawar School Attack.
alJazeera.com/indepth/features/2015/12/remembering-peshawar-school-massacre-151215071631624.html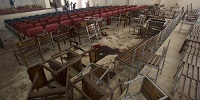 Political Prisoners :

AhmedAbdelSattar.org

FreeZiyadYaghi.info

FreeMasoudKhan.net

Civil Discord Show


---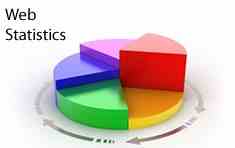 New Trend's Web Site:
newtrendmag.org
Statistics for November only:

18365 visitors
612 average daily visitors.
Thank you Br. Rich.


---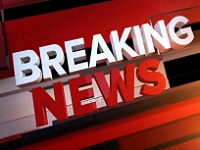 Abusive Attacks on the Prophet, pbuh.



Ilham Omar [Somali origin], who recently won elections to the U.S. Congress, has started criticizing Israel. In response, the Tea Party has published abusive and fabfricated attacks on the Prophet Muhammad, pbuh, and on Islam in general, and on Ilham in particular.


---


Meanwhile, in occupied Palestine, young men with handknives and other small weapons, are attacking Israeli soldiers and have killed two of them and wounded eleven. The attackers were also killed and their family homes blown up by the Israelis.

It is knives against machine guns and troups.


---


India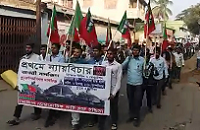 MuslimsRallyBabriMasjid.mp4
Muslims of India have not forgotten their Mosque. They want Babri Masjid to be rebuilt. There have been rallies across India; this video shows the rally in Coimbatore, in Tamil Nadu.

________
[Courtesy Prof. Koya]


---
Elections in India have drastically reduced the infuence of racist Prime Minister Modi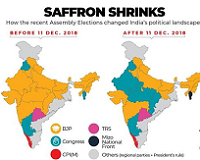 ---


Nigerian Women in Information & Communication Technology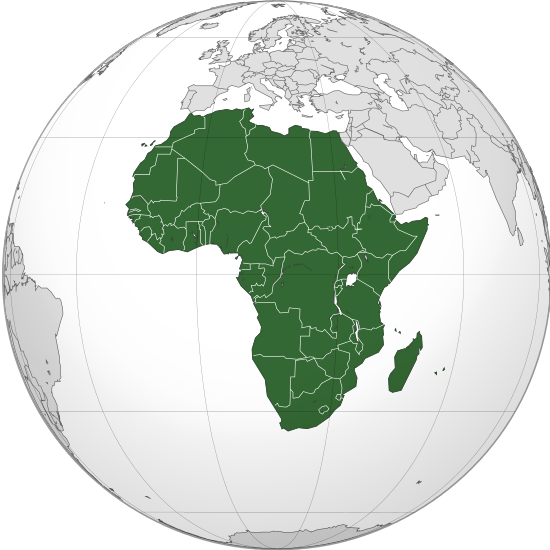 by: Kabir Oyemomi

The Federation of Muslim Women's Association in Nigeria (FOMWAN), Ogun State chapter, has trained 165 Muslim youths across the state on advantages and disadvantages of Information and Communication Technology (ICT) in the 21st century.

FOMWAN, which organized a five-day youth camp at Ijebu Muslim College, Ijebu-ode, with the theme "IMPACT OF ICT ON MUSLIM YOUTHS Of 21st CENTURY" , said the program was aimed at training Muslim undergraduates against the evils of fraudulent activities on the internet and other cybercrimes.

According to the Nigerian Tribune, the Ameerah of the organization in the state,Alhaja Kudirat Rabiu said that it became imperative for the Muslim body to educate Muslim undergraduates considering the high rate of cybercrimes in the country.

Rabiu implored all Muslim youths to improve the communities and shy away from crimes that could destroy their future. She was quoted to have said " the essence of the youth camp is to bring Muslim youths together and teach them the way of God. We are training them so that they can know the positive use of ICT and shun the negative way thereto.

" We know how youths now engage in cybercrimes and we did not want Muslim youths to do same. That is why it became imperative to organize such events to help educate them."

Nigerian youths have perpetrated unimaginable evils aided by opportunities of internet in the past years, ranging from internet fraud, money rituals of all sorts, hate speech etc. It is worth mentioning, if sadly, that majority of these crimes are committed by youths that go with Muslim names.

---


Invitation to Think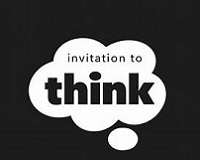 India and Bangla Hindus are the main Obstacle to Unity of Pakistan and Bangladesh.
Remembering Abdul Qadir [Shaheed.]

[Research by Dr. Kaukab Siddique who has visited Bangladesh several times in depth from Dhaka to Pabna to Comilla to Chittagong to Cox's Bazaar and has many friends in Bangladesh.]

Few people know that Prime Minister Modi of India admitted during his visit to Bangladesh last year that India played the key role in the break up of Pakistan.

The propaganda about Pakistani atrocities has been like a flood of lies. Hence few people know that the statistics about atrocities in Bangladesh came from a Jewish Zionist woman living in New York who had never been to East Pakistan, based on generalizations and rumors from Christian missionaries and Hindu propagandists.

The pro-India rulers in Dhaka had one serious problem: Bengalis who SUPPORTED Pakistan. Jamaate Islami was rising again, so suddenly, 40 YEARS after the break up, the Dhaka clique of pro-India rulers suddenly started show trials of Bengali Muslims who supported Pakistan.

[Readers may not know that the regime has even imprisoned the Bengali nationalist woman leader of the opposition, thus suppressing all viable opposition. ]

Here we look at one of the most pious and innocent Bengali Islamic leaders who was executed by the pro-India clique in Dhaka.
This is the anniversary of the execution of Bengali Islamic leader Abdul Qadir.

Abdul Qadir was a man of peace. Never picked up a weapon. Never taught violence.

His "crime" is that he supported a united Pakistan and being a Bengali he undermined the Hindu idea that Bangladesh should separate from Pakistan.

There was no Bangladesh at that time, so to claim that he committed crimes against Bangladesh is absurd.

The regime in Dhaka has been trumpeting stories of millions killed and hundreds of thousands of Bengali women raped. THERE HAS BEEN NO SURVEY which would make such figures legitimate.

The propaganda statistics have been borrowed by the
regime, WORD FOR WORD, from a book published by a Zionist Jewish woman from Brooklyn, New York, named Brownmiller.

The Dhaka regime is under direct Indian influence and is supported by the US which has signalled it to hold fake "elections."

Bangladesh is a Muslim country but most of the Muslims are conservative and non-political under the influence of Tablighi Jamaat. The Indian puppet Hasina Wajed supports Tablighi Jamaat which holds the biggest religious assemblies in Bangladesh. The pro-Hindu regime knows that by joining Tablighi Jamaat, Muslims become totally ineffective politically and are cut off from jihad concepts.

By contrast, the 10 million Hindus living in Bangladesh are well organized and have active links with Calcutta in India. The border of Bangladesh with India is kept open so that Bangla raw materials are openly smuggled to Calcutta, manufactured there into marketable products and then sold back in Bangladesh. It is classic capitalist exploitation.

Jamaate Islami and Hefajate Islam are peaceful organizations which preach against violence. Many young people have joined Jamaate Islami and they hold demonstration to oppose oppression of Abdul Qadir, Ghulam Azam and other Jamaate Islami leaders.

In turn the police shoots back and kills protestors. Several hundred young Islamic protestors have been killed. Way back several hundred unarmed Hefajate Islam members were killed in ONE NIGHT by security forces after they slept in a mosque after day long demonstrations in central Dhaka.

The Hindus and secularized Muslims have been aroused to fever pitch by the regime's daily propaganda that several million Bengalis were killed and hundreds of thousands of women were raped by the Pakistani army and its Bengali Jamaate Islami "collaborators." The propaganda touches the emotional masses and they are unable to counter it.

The state murder of Abdul Qadir could mean that Bengali Muslims will have to re-assess their situation under semi-Hindu rule. India, Israel and the US are the main gainers in this atrocious execution of Abdul Qadir, a man of God and a man of peace.


---


PAKISTAN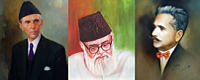 Answering Hamid Mir:
A scholar defending Khadim Hussain Rizvi has POINT by POINT
answered Hamid Mir's attack on Maulana Khadim Hussain Rizvi.
We hope to bring details in the next issue of New Trend.

Hamid Mir was shamelessly supporting the fabrications and attacks on Maulana Rizvi whom the government has arrested.

[Hamid Mir is a leading TV personality supporting secularist groups. His commentary on Osama bin Laden is also notorious.]


---


Pakistani Leaders Debunk US claim of Religious Intolerance.
by Qaiser Sharif

LAHORE, Dec. 12; Ameer, Jamaat e Islami, Pakistan, Senator Sirajul Haq, has condemned the US decision placing Pakistan on Black List on the charge of lack of religious freedom and has termed it the worst example of US bias and hostility towards this country.

Strongly reacting to the US move, the JI chief said that while the minorities in Pakistan enjoyed constitutional freedom to practice their religion, the Muslims in America and European counties were being denied religious rights and the US was patronizing anti Muslim activities all over the world.

Sirajul Haq said that the US had been the greatest hurdle in the solution of the Palestine and Kashmir issues although the Amnesty International and the Human Right bodies in their reports had admitted the genocide of the Muslims in these areas.

He said that even in the US, Muslim children and innocent women were being maltreated and tortured on the basis of religious bias. Muslims ladies were being publicly attacked and ridiculed and their veils and scarves were being removed by force but no action was taken against the offenders.
Meanwhile, the JI chief has condemned the attitude of the government and the opposition members in the National Assembly disallowing a Bill moved by a Hindu MNA for total ban on the consumption of liquor. He said the walk out by the MNAs except those of the MMA was tantamount to inviting Allah's wrath and proved ignorance of the Islamic teachings.

JI deputy chief Dr. Farid Ahmed Piracha, while condemning the US decision, said in his statement that Pakistan's constitution granted full protection to the minorities and allowed them freedom to practice their religion. He further said that the and the judiciary was strong and was protecting the minorities rights. On the other had, he said, in the US itself, basic human rights were being denied and the US had committed the greatest state terrorism in human history. He urged the Pakistan government to reject the US pressure on this score.


---


War News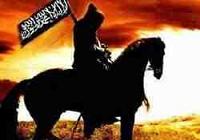 Pakistan
On the Iran border in the Kech area, 6 Pakistani security forces were killed and 14 wounded by unnamed gunmen. [Islamic militants fighting Iran are active in this area.]


---


Afghanistan

December 16. A US air strike in Kunar province killed 20 civilians including 12 children. [BBC and other sources.]

December 16. Taliban have enter Daikhundi province and are approaching the capital as heavy fighting continues.

December 12. Taliban captured the district of Shib Koh in Farah province. Kabul regime troops fled as the Taiban approached.

Earlier Taliban attacked Pashtun Kot district in the same province, killing 12 policemen wounding 8.

December 11. A Taliban human bomber attacked a security agency convoy in the Paghman area of Kabul killing 4 security operatives and 8 of their civilian supporters. [Reuters]



---


Iraq

Regime jet fighters [provided by the US] are attacking Islamic State fighters in the provinces of Mosul, Diyala and Nineveh.

Regime has announced that 4 IS fighters were killed.

Meanwhile, Turkey has launched air strikes against PKK in northern Iraq.

An Iranian general has been killed. Iran says he killed himself by mistake.



---


Syria

Hajin Town destroyed but fighting continues near the city. Death toll documented. 113 Children.

December 15: Heavy bombing by the US and its coalition air forces have flattened the entire town of Hajin on the banks of the Euphrates river. SDF ]Kurdish Communists] have entered Hajin and are consolidating their positions. Islamic State fighters have withdrawn to the east side of the town but are holding the SDF forces back.

LATEST.

December 16 [Syrian time] IS is counterattacking SDF and two ambulances full of SDF casualties were seen pulling away while American supply and armored vehicles were seen entering Hajin.

Syrian Observatory [SOHR] has documented that in three months of fighting in the Hajin area, from September 10 to December 10, the number of IS fighters killed is 932. SDF has lost 545 killed in the same time period.

Owing to daily US air strikes and long range artillery used by SDF, the IS losses are much higher.

In addition, the air strikes have killed 324 civilians, including 113 children and 72 women.

December 12 to December 15. Iranian positions in the Bokamal area near the Iraqi have come under serious ISIS attacks making the highway inoperable.

All the way from al-Raqqa in the north to Mayadein in the south, guerrilla warfare against SDF by supporters of IS is reported leading to a series of deaths and injuries.

In places along the Euphrates which Assad's forces have reached, exchanges of fire are continuing with Islamic State fighters.

In the north, Assad's Iranian and other Shia militias have been shelling Islamic positions and civilians in the provinces of Idlib, Aleppo, Latakia and Hama. At a few points, Tahrir [al-Nusra] fired back killing a number of Assad's shia troops.

In Daraa province, there have been attacks on people who had "reconciled " with Assad's regime in return for financial returns.


---


Guest Editorial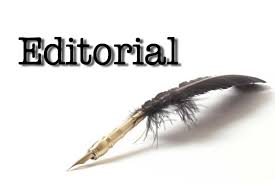 Fears of Population Explosion in Pakistan
By: Hussain Khan, Tokyo

Chief Justice of our country, honorable Mian Saqib Nisar has raised this question "Is the country capable of supporting seven children per family. The rate at which the population is growing in the country is [no less than] a bomb."

In a later symposium, unfortunately, our Prime Minister Imran Khan has also joined the chorus with the Chief Justice. He wants to teach children on the merits of family planning and birth control.

If the problem of population explosion has been overcome in any country, it was never due to family planning or birth control or contraceptives. Success came to them through their positive efforts to develop the country, not through the negative measures of population curtailment.

Let us have a look on the case study of England, where this call for population curtailment was raised for the first time in human history in early 19th century. All Western European countries have also passed through the same experience which England had gone through.

In early 19th century such fears were rampant not only in England but in all Western European countries as they are today in our country. They were all afraid of poverty due to uncontrollable population explosion.

Thomas Robert Malthus wrote his essay on "Principle of Population" in 1798 and modified some of his conclusions in the next edition in 1803. The rapidly increasing population of England encouraged by a misguided Poor Law distressed him very deeply.

He feared that England was heading for a disaster, as our Chief Justice and Prime Minster are also fearing the same for Pakistan, and Malthus considered it his solemn duty to warn his country-men of impending disaster.

In an article on the website, http://www.economicsdiscussion.net/, the author, Tushar Seth, has alleviated these fears of the possible negative effects of population explosion after briefly explaining the Malthus theory.

In fact, Malthus observed that population would tend to increase at a geometric rate (2, 4, 8, 16, 32, 64, etc.), but food supply would tend to increase at an arithmetic rate (2, 4, 6, 8, 10, 12). Thus, at the end of two hundred years "population would be to the means of subsistence as 259 to 9; in three centuries as 4,096 to 13, and in two thousand years the difference would be incalculable." Therefore, Malthus asserted that population would ultimately outstrip food supply.

But the Malthusian theory of population has been a subject of keen controversy. The following is the main ground on which it has been criticized:

⦁ It is pointed out that Malthus's pessimistic conclusions have not been borne out by the history of not only England but of all Western European countries as well. Gloomy forecast made by Malthus about the economic conditions of future generations of mankind has been falsified in the Western world. Population has not increased as rapidly as predicted by Malthus; on the other hand, production has increased tremendously because of the rapid advances in technology. As a result, living standards of the people have risen instead of falling as was predicted by Malthus.

It was the period just before the advent of Industrial revolution in England, which had slowly started since 1780 but culminated during the period 1820 to 1840, say, about 40 years later than Malthus theory.

Some unforeseen later developments that started 40 years after the Malthus theory dispelled the fears of poverty due to population explosion. These fears were not mitigated by reducing population through family planning or birth control or by the use of contraceptives. All these negative measures were adopted fervently and zealously, but the contribution of these measures was infinitesimal and negligible in alleviating poverty in Western European countries since 19th century.

Major factors responsible to defuse this population bomb since early 19th century were some unforeseen developments beyond human calculations or expectations.

This unforeseen big upheaval in the history of mankind that exploded all fears of population explosion 40 years after Malthus gloomy prophesies has been summarized in the following words:

"The Industrial Revolution began in Great Britain, and many of the technological innovations were of British origin.[2][3] By the mid-18th century Britain was the world's leading commercial nation,[4]controlling a global trading empire with colonies in North America and the Caribbean, and with some political influence on the Indian subcontinent, through the activities of the East India Company.[5] The development of trade and the rise of business were major causes of the Industrial Revolution.[1]:15"

"The Industrial Revolution marks a major turning point in history; almost every aspect of daily life was influenced in some way. In particular, average income and population began to exhibit unprecedented sustained growth. Some economists say that the major impact of the Industrial Revolution was that the standard of living for the general population began to increase consistently for the first time in history,"-----------------Encyclopedia Wikipedia

These factors can be categorized as some sort of Divine Blessing rewarding positive human efforts in the right direction. Divine help enabled these countries to overcome their problem of poverty due to population explosion. It was the role of God that brought about a great miraculous upheaval in the history of mankind that started the modern era through Industrial Revolution. Malthus could not foresee such an unexpected possibility.

Europeans are not Muslims. But how Allah has solved the population explosion of even Christian England and of all Christian European countries should be an eye-opener for Muslims. This history of Western European economic development should be a matter to strengthen our faith in the Quranic verdict:

"There is no moving creature on the earth whose sustenance does not depend on Allah" -------------(Surah Hud-6)

His responsibility is not confined to Muslims alone. He is guaranteeing sustenance to all living beings including all Non-Muslims as well. As this verse is valid for all living beings, Christians of Western Europe were also rewarded by God, Who helped them to succeed in their positive efforts for an Industrial Revolution.

However, there is a different example of a country which has become one of the richest countries in the world without any Industrial Revolution. They had no new knowledge nor any technology. They were simple desert Bedouins. Its leaders did not resort to reduce population through birth control and family planning. Their methodology to eradicate poverty was different.

As Muslims they believed in the exhortations of Quran and Hadith. Their ruler enforced Shariah in his country and prayed to Allah to make his country and population wealthy and prosperous, as Allah has promised in the holy Quran that if you enforce Shariah, He will pour out treasures of wealth and prosperity from below the earth and from over the heavens. He believed in it and got results as promised in the holy Quran to fulfill his dream of eradication of poverty. His country and people became prosperous by following the tenets of the holy Quran.

In Saudi Arabia there are people like the father of Osama Bin Laden, who had 22 children. Many Arab Muslims are like him. They do not have any concept of limiting the number of children. They never practice Birth Control. Neither they do any Family Planning, nor they ever use contraceptives. Neither the masses nor the government has ever raised fears of population explosion. Rather due to shortage of native population, they have granted immigrant visas to thousands of workers from Pakistan, Egypt, India, Nepal, Philippine and other countries.

They were also facing extreme poverty before the discovery of the Black Gold, Petroleum. During the days of poverty also they never thought of population control. Why? They had faith in the above Quranic verdict. Like Christian Europe of 19th century, they were also miraculously rescued by God.

King Abdul Aziz, the founder of Saudi dynasty, simply enforced Shariah in his country. He wept and wept for his country's welfare. While weeping, he prayed to Allah with Ghilaf-e-Kaaba in his hands that he has fulfilled his duty as a Muslim to enforce Shariah in the Muslim State under his control. He has done his duty. He then beseeched Allah to have His blessings to alleviate poverty from his Kingdom. Allah alleviated poverty without any Industrial Revolution or technology. Allah rescued his country in the form of discovery of Black Gold pouring out from beneath the sand dunes in this Kingdom of Desert in the form of Petroleum. President Roosevelt came from America to see him half way to meet this Bedouin King. They both met on a ship in the middle of a high sea. President Roosevelt assured him to explore Petroleum in his country with American technology and expertise.

This is how Allah miraculously helps those who have faith in his teachings and act on them. Alas, despite getting Pakistan as a gift of God in the name of Islam against all forceful Hindu and British opposition, we have thrown away Shariah implementation in cold storage and are struggling in darkness haphazardly and are gloomily moving towards negative measures against the tenets of Quran and Sunnah and even against the lessons of history of developed countries of today..

The story of Saudi wealth and prosperity and its eradication of poverty proves the truth of the earlier-quoted Quranic verse and also of another one which is specifically against birth control and family planning:
"Do not kill your offspring for fear of want: for it is We Who provide them and you as well. Indeed their killing is a heinous crime.31 -----------------(Surah Bani Israel-31).

Imran Khan has forgotten that he was boasting in his 100-day speech that we have big development potential as many foreign investors had approached him. He said that they are attracted to invest in Pakistan, thanks to the percentage of youth in our country. It is highest in the world, he said, as the ratio of youth in our population is 60%. Does he want to reduce that percentage from now onwards by birth control and family planning out of fear of poverty?

In several Ahadith our Prophet (PBUH) has said that it will be his Pride on the day of Qiyamah that he has the largest number of his followers and therefore he prohibited Muslims from marrying such women who cannot or do not bear children. It is a clear Hadith which says in unequivocal terms that we should have such a family planning that it results in increasing our children, not to decrease them. Our family planning should be in opposite direction of what our CJ and PM are pleading for.

"Narrated Ma'qil bin Yasar (ra) said that a man came to the Messenger of Allah and said: 'I have found a woman who is from a good family and of good status, but she does not bear children, should I marry her?' He told him not to. Then he came to him a second time and he told him not to (marry her). Then he came to him a third time and he told him not to (marry her), then he said: 'Marry the one who is fertile and loving, for I will boast of your great numbers.'" --------------------Grade: Hasan (Darussalam), Reference: Sunan an-Nasa'i: The Book of Marriage. Hadith: 3227

Our most beloved and great Prophet (PBUH) has always encouraged to have more and more children and regarded them as a Blessing from Allah, not a burden to increase poverty. See a Hadith below. He has not said to reduce them. He has prayed to increase children and have His Blessings for them, not to decrease them by birth control and family planning.

"Narrated By Anas : My mother said, "O Allah's Apostle! Please invoke Allah on behalf of your servant." He said, "O Allah! Increase his wealth and children, and bestow Your Blessing on whatever You give him." a time of distress---------(Al-Bukjari- Hadith No. 6346)

Thank God, our countrymen are Muslims and have faith in the admonitions in the holy Quran and Hadith. The sermons of CJ and PM against the clear injunctions of Quran and Hadith will not be heeded by our population, as in all Muslim countries such efforts have totally failed.


---


Sincerely with regards,
Hussain Khan, M. A. (Tokyo)
Skype ID: hkhanjp, Mobile: 81-8088366905
Business & Dawah Websites: http://www.dawahislamia.com


---


Guidance by Sis. Yasmin.

*THE PATIENCE OF PROPHET AYYUB*
['ALAYHIS SALAM]~
{A REMINDER FOR ALL MUSLIMS SUFFERING FROM AILMENTS}~

'Bismillahir Rahmanir Raheem'
'Assalamu Alaikum wa Rahmatullahi Wa Barkatuh'

Allah the Glorified and Exalted says.. "And remember Ayyub, when he cried to his Lord: Verily distress has seized me, and You are the Most Merciful of all those who show mercy. So We answered his call, and We removed the distress that was on him, and We restored his family to him and the like thereof along with them, as a mercy from Ourselves and a reminder for all who worship Us."
[Source~ 'Qur'aan'~Surat Al-Anbiyaa' 21~ A # 83-84]

Imaam 'Abdur-Rahman as-Sa'dee ~ [Rahimahullaah] said..
"Meaning, remember Our slave and Messenger Ayyub ['Alayhis Salaam], praising him and revering him, and raising his station, when (Allah) tested him with a severe test and thus found him remaining patient, being pleased with Him. What occurred is that Shaytaan had gained strength over his body as a trial and test from Allah. Shaytaan blew into his body so he became full of ulcers. he remained this way a long period, and his ailment worsened after which his family died and he lost his wealth.

So he cried out to his Lord.. "Verily, distress has seized me, and You are the Most Merciful of all those who show mercy."

So he sought a means of nearness to Allah with supplication by mentioning his condition, and that affliction has seized him greatly. And due to the expansive and vast mercy of his Lord Allah answered him and said.. "Strike the ground with your foot. This is a spring of water to wash in, cool and a refreshing drink."

[Source 'Qur'aan' Surat Saad~ 38A #42]

So he struck the ground with his foot and a cold spring gushed forth, so he washed therefrom and drank, so Allah cured him of his ailments. Allah [Azza Wa Jall] said.. "and We restored his family to him..." Meaning, We returned his family and his wealth to him. Allah [Azza Wa Jall] said. "...and the like thereof..." Meaning that Allah bestowed upon him well being, also an abundance of family and wealth. Allah [Azza Wa Jall] said.. "...as a mercy from Ourselves..." Meaning upon him due to him having patience and being pleased with what Allah had decreed, so Allah gave him an immediate reward before the reward of the Hereafter. Allah [Azza Wa Jall] said.. "...and a reminder for all who worship Us..." Meaning, We have made it an admonition for the worshipers who benefit from practicing patience. If they look to the distress that afflicted Ayyub ['Alayhis Salaam] how Allah [Azza Wa Jall] rewarded him after it left him, and if they look at the reason behind that, they will find that it was because of his patience. Due to this, Allah [Azza Wa Jall ]praised him because of it [his patience] in His statement.. "Truly, We found him patient. How excellent a slave ! Verily he was ever oft returning in repentance (to us)."
[Source~ 'Qur'aan'~ Surat Saad~ 38 ~A #44]

So He made Ayyub ['Alayhis Salaam] an example for the slaves when calamities befall them."
~ My 'Salaams' to All ~
~ Y a s m i n ~
"Never Despair Of The Mercy Of Allah"
'Say, 'Indeed, my Prayer, my Rites of Sacrifice, my Living and my Dying are for ALLAH, Lord of the Worlds'. {'Qur'an'~Surat Al-'An'am -# 6-162.}
{'In Shaa Allah'~'Aameen'}



2018-12-17 Mon 08:56:47 ct


NewTrendMag.org