NewTrendMag.org News # 1782
[ Click on NEWS for back issues ][ OUR BOOKS ][ Contact ][ Previous Issue ]

18 Safar 1440 A.H.- October 28 2018 Issue # 43, Newsletter #1782

---


Hadith of the Week

Thoughtless Acts can Hurt People.

The Prophet (ﷺ) forbade the throwing of stones (with the thumb and the index or middle finger), and said:
"It neither hunts a game nor kills (or hurts) an enemy, but it gouges out an eye or breaks a tooth."

Sahih al-Bukhari
Book 78, Hadith 244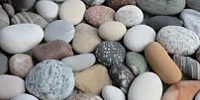 with thanks to Sis.Kristi

Political Prisoners :

AhmedAbdelSattar.org

FreeZiyadYaghi.info

FreeMasoudKhan.net

Civil Discord Show


---


News Within the U.S.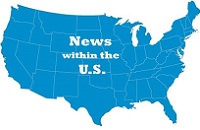 Khashoggi Murder.
Turkish Hijabi Sis. Khadija [Hatice in Turkish] Declines Trump's Invitation

The fiancée of murdered Saudi journalist Jamal Khashoggi says she has declined an invitation to the White House from US President Donald Trump, accusing him of not being sincere about investigating the killing.
Hatice Cengiz told Turkish TV she thought the invitation was aimed at influencing public opinion in the US.
BBC.com/news/world-us-canada-45989356


---


Horrific Attack on Synagogue. 11 killed 6 wouded.
Was it anti-Jewish or anti-Israel?
[Quotes from Associated Press] October 27

"Jonathan Greenblatt, chief executive officer of the Anti-Defamation League, said the group believes it is the deadliest attack on the Jewish community in U.S. history.

"Our hearts break for the families of those killed and injured at the Tree of Life Synagogue, and for the entire Jewish community of Pittsburgh," Greenblatt said.

Israeli Prime Minister Benjamin Netanyahu said he was "heartbroken and appalled" by the attack.

"The entire people of Israel grieve with the families of the dead," Netanyahu said. "We stand together with the Jewish community of Pittsburgh. We stand together with the American people in the face of this horrendous anti-Semitic brutality. And we all pray for the speedy recovery of the wounded."

World Jewish Congress President Ronald S. Lauder called the shooting "an attack not just on the Jewish community, but on America as a whole."

Trump called the shooting a "wicked act of mass murder" that "is pure evil, hard to believe and frankly something that is unimaginable."


---


The Decline and Fall of the Church: Homosexual is "laid to rest" in the National Cathedral in Washington DC.

"Rev. V. Gene Robinson, who became the first openly gay bishop in the Episcopal Church in 2003 but has since retired, gave the homily."
NYTimes.com/2018/10/26/us/matthew-shepard-burial-national-cathedral.html


---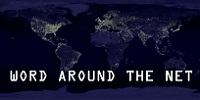 by Br. Nazeer, Texas

Sri Lanka president: PM was sacked over assassination plot
FoxNews.com/world/sri-lanka-president-pm-was-sacked-over-assassination-plot

US military deploying resources to border as caravan approaches
FoxNews.com/politics/us-military-deploying-resources-to-border-as-caravan-approaches-mattis-says

What's Known About Robert Bowers, The Suspect In The Pittsburgh Synagogue Shooting
NPR.org/2018/10/27/661409410/whats-known-about-robert-bowers-the-suspect-in-the-pittsburgh-synagogue-shooting

Who Is Cesar Sayoc? Bomb Suspect Has Criminal History, Attacked Democrats Online
NPR.org/2018/10/26/661183126/pipe-bomb-suspect-cesar-sayoc-had-criminal-history-regularly-attacked-dems-onlin

Soldiers wounded near Bagram Air Field identified as Czechs
Stripes.com/news/middle-east/soldiers-wounded-near-bagram-air-field-identified-as-czechs-1.552352


---



Rally for Dr. Aafia Siddiqui.
New York Muslims are asleep.

by Br. Abu Talib Fall

October 26: There was a rally yesterday which was held near the United Nations for Dr Aafia Siddiqui which was sponsored by the Peace and Justice Foundation headed by Brother Hajj Mauri Saalakhan.The main speaker was Imam Abdullah Faruq from Masjid Alhamdullilah in Roxbury Massachusetts. The other speakers were from the International action Center in New York [Sarah Flounder] and brother Mauri Saalakhan.

There were about sixteen people there at the rally. It is a surprise for me that In a place like New York city with masses of Muslims, there were no representatives from New York at the rally except Jamaat al -Muslimeen supporting sister Dr. Aafia Siddiqui.

They are very silent although they know about the case of the sister. The Muslim communities in New York here are asleep. They they need to wake up. One brother mentioned the problem he had in talking to the Community about the rally saying that they are under pressure because of the latest development with the bombs in the country.

That does not make sense because Muslims were not involved in that situation. So because of that we stay silent!

The struggle continues to educate the Muslims and the Non -Muslims to this case and other cases.


---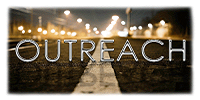 Jamaat al-Muslimeen Outreach in three states.

Delaware

Important document to 100 Muslims in Delaware Newark. Re: Saudi Crown Prince should face Sharia Court.

On October 26, Jamaat al-Muslimeen gave a 6-page document to 100 Muslims after Juma' salat. Most of them were Bangladeshi and Arab origin, Here is an outline of the six pages:


Jamaat al-Muslimeen Shoora coming up on December 1.


Helping children in Africa. Sis. Ashira and Br. Abu Talib. and Mosques in New York mistreating Muslim women. Sis. Aisha.


Gaza. 10, 000 rally against Israel.


Murder by Saudis in Turkey violates Islam. Saudi Crown Prince should be tried under Sharia Law. [Dr. kaukab]


Indian atrocities in Kashmir. US must withdraw from Afghanistan. [Jamaate Islami Pakistan]


Syria: US air force bombed mosque. "Hizbullah" could not advance against IS for 6 weeks. [SOHR] [Afghan top general killed. [Wire services]
---


Baltimore County, Maryland.

At Masjid Rahma 6 page document of Jamaat al-Muslimeen was given to 45 Muslims after juma.


&
&
Key role of Ibn Taymiyyah, Ibn Abdul Wahhab and Maulana Maudoodi in Islamic thought process. ]Dr. Kaukab]


Remembering Red Mosque tragedy in Pakistan. [archives]


&
Heavy fighting in Syrian desert. Assad's Hizb allies and SDF [US allies] repulsed by IS. [SOHR]
---


Brooklyn, New York

Jamaat document given to 25 people at Shia mosque. [Same as Baltimore county.]


---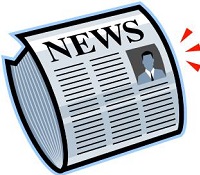 Is Kanye leading a new Black Narrative or are these young people lost souls?

[Courtesy the Guardian Oct. 26\|}

Donald Trump, hosting guests from the 2018 Young Black Leadership Summit, entered the East Room on Friday with a broad smile and to rapturous cheers, chants of "USA! USA!" and a forest of raised fists and phones. Once he got the arrest of a mail bombings suspect out of the way, the autocrat-cum-standup comedian routine could begin.

"Kanye's a great guy," he said of the eccentric rapper. "A little different, do we say? He's a little different. But he's a smart guy and a good guy."

TheGuardian.com/us-news/2018/oct/26/trump-young-lack-leadership-summit-white-house-east-room


---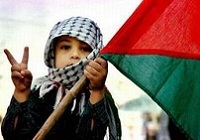 Pure Evil: Israel Killed 5, injured 177 Unarmed Palestinians this Friday.

[al Jazeerah statistics]

16,000 people from Gaza rallied inside their own territory. Israel fired on them. Israel is the epitome of evil and every Friday it fires on Palestinians who are within the territory of Gaza.

7 Months of Jewish terrorism against unarmed people who want their rights as human beings.

Israel also carried out 8 air strikes.
No response from Trump.


---


Editorial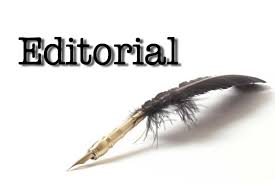 On re-Reading Maudoodi. Focus on Allah.

I am re-reading Maulana Maudoodi's 6-volume commentary on the Qur'an titled Tafheem al-Qur'an.

As one moves from his commentary on the earlier suras to the later ones in his scholarly life, the eloquence and nuances are impressively greater.

In commentary o sura Tahreem, Maudoodi meticulously docements the fact that the Qur'an and hadith do not present Muhammad, pbuh, as a human being who could never make a mistake and who was above human weaknesses. Allah corrected the Prophet, pbuh, at the slightest error, thus ensuring that we have an example of a comlplete human being who was not above humanity and yet was the best one can be.

Maudoodi's point is that we must focus on the ONE GOD Allah. Whatever we want, we must get from Him. There is no scope in Islam for spiritual leaders, "divine" teachers and "infallible" imams. Humility is the greatest wisdom humans must learn.

Maulana's grasp and understanding not only of the Qur'an but of the hadith is astoumding. I have been studying hadith for 35 years, yet I am learning anew from him

[My brother gifted me Maudoodi's complete tafseer in audio. Wonderful learning tool. It is in Urdu].


---


PAKISTAN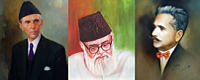 Large numbers of women Joined Impressive Rally for Kashmir
by Qaiser Sharif

Islamabad: Oct. 27; Ameer, Jamaat e Islami, Pakistan, Senator Sirjaul Haq, has called upon the government to immediately convene an international conference in Muzaffarabad ( Azad Kashmir) and give a road map for the liberation of Kashmir.

Addressing an impressive Kashmir march in Islamabad on Saturday, he said that the Muslim rulers and freedom loving leaders all over the world should be invited at the Kashmir moot which should decide effective measures to stop the bloodletting of the Kashmiris and India's plans to change the demography of Kashmir by settling Hindus. He said that Kashmir could not be liberated by observing one minute silence or Foreign Minister's address in the United Nations.

Thousands of people including large number of women and children joined the march. Chief of JI Azad Kashmir, Dr Khalid Mehmud, JI deputy chief Mian Muhammad Aslam, Senator Mushtaq Ahmed Khan, and Dr Tariq Saleem, also addressed the march. JI Secretary General, Liaqat Baloch, and JI Information Secretary Qaisar Sharif were also present.

Sirajul Haq said that India was killing innocent Kashmiris and disgracing their women folk. India had thrust three wars on this country and also played a leading role in the separation of East Pakistan. However, he said, the Pakistani rulers had been silent.

He said this was the time for Islamabad rulers to break their silence. He said that if the 75 year old Syed Ali Gilani, Yasin Malik,, Mir Waiz Umer Farooq and Aasia Andrabi were not ready to yield to Indian oppression, why should the Pakistani rulers be afraid.

He said that Pakistani rulers had been begging for dialogue with India and for trade of onions and potatoes with that Modi's India whose hands were drenched with Kashmiris's blood. He said the nation would never accept such talks with India.

The JI chief said the blood being shed in Kashmir was of the Pakistani nation and the Muslim Ummah. He said that India could not suppress the Kashmiris' liberation movement as the aged, women and children all joined the liberation struggle. He said the Kashmiri women were awaiting for a Muhammad bin Qasim, Mehmud Ghaznvi and Salahud Din Ayubi.

He said the Kashmir liberation movement was an ideological movement and the Pakistani nation would fight it till its last breath. He said that the love for the Kashmiris warranted that the nation stood by the Kashmiris. He said that the Azad Kashmir and Gilgit and Baltistan spread over an area of more than 35,000 KM was free only because of the sacrifices of the Kashmiris. The greenery in Pakistan was due to the rivers flowing from Kashmir.

The JI chief said that the United Nations was biased against the Muslims. The UN had quickly decided the issues of East Timor and Southern Sudan as these were areas of non Muslims. However, it was silent on the issues of Kashmir, Palestine and Burma where Muslims were being killed.

JI deputy chief Mian Muhammad Aslam, in his address, stressed that India should be removed as the head of the UN Human Rights Council because of its persistent human rights violations in Kashmir. JI chief from Khyber P. Senator Mushtaq Ahmed Khan, called for Indian Prime Minister Modi's trial for war crimes because of Indian troops repression in Held Kashmir.


---


Students of a college in Lahore supporting Kashmir, came out on October 26th. Their numbers indicate how widespread is the support for Kashmir within the student body.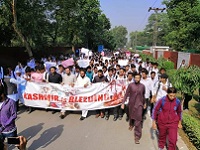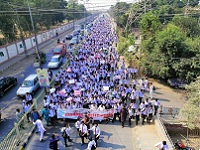 photos courtesy of: Shamsuddin Amjad


---


War News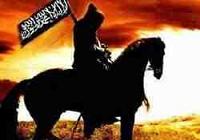 Syria

SDF Slaughtered. Female fighters.
Hizbullah Stalled In the Desert. Regime Hits areas around Aleppo.
Large Refugee Camp on Jordan Border.

October 22-28: A sand storm along the Euphrates river gave cover to Islamic State fighters to hit Kurdish [Communist] SDF forces around Hajin, Bughuz, Susa and other enclaves. The SDF death toll in one day alone, October 26, killed 41 but as they fled, more of them were killed. The SDF death for that one day alone is now 68.

In one area, women snipers of IS held down the SDF while the mujahideen advanced. In another battle, an Islamic woman walking in the open drew SDF out of its positios because the Kurds thought she needed help.

The SDF Kurds are complaining that in the main battle, the sand storm was blinding and IS knew the area and they did not.

However, the US air force is active again after the storm and reinforcements are being rushed to the area. US, French and Belgian Special forces are also involved.

October 27-28. Assad's "Hizbullah" supporters tried to advance again [7th week] towards Tlul al-Safa, the IS stronghold In the desert north of Suwaida province. After ferocious attacks and counterattacks, "Hizb" is at a stand still. IS is insisting that 60 Islamic women supporting IS in one of Assad's prisons must be released along with a cash amount for the release of Druze supporters [women] of the regime in much smaller numbers.

On the Jordanian border, at Rukben, a large refugee camp has emerged of people who fled the fighting. Health problems have emerged. Food is scarce.

In the northwest, Iranian and Shia militias supporting Assad are exchanging fire with Islamic groups around Aleppo. Iranian and Assad forces are also hitting towns in northern Hama province held by Islamic groups, [mostly FSA.]

Iran and "Hizb" are percolating into areas in south Deraa in the guise of religious centers and charities known as "Hussaineyye" . Russia had earlier made them leave. Large numbers of Iranian troops are being brought in behind the religious structures.

In al-Raqqa, destroyed a year back by the US air force, IS sleeper cells are attacking the Kurdish forces supported by the US in hit and run incidents,

On October 28, Turkish artillery shelled YPG [Communist Kurds] in Kobane, north central Syria, also known as Ayn al-Arab. Turkey told YPG to vacate a few months back but YPG is supported by the US

[Sources: Wire services and SOHR.]


---


Iraq

Growing Conflict. Attacks and small battles developing. Daily bomb explosions in Baghdad. General killed.

October 26. Baaj town, west of Mosul. Five persons who were "gathering information" about Isis were killed by the group. :

October 27. Harmin mountains, northeast of Diyala. Hussein Ebeid, a general in the regime's intelligence agency and a policeman with him were killed in an IS ambush.

In Riyadh area of Kirkuk province, IS fighters killed a police officer and "an untold number of his guards." The regime called In an air strike to drive away the assailants.

On October 28, the Baghdad regime received 6 more T-50 Jet fighters from South Korea, bringing the total to 18. Both South Korea and Baghdad are close allies of the US.

October 23. A bomb attack occurred in Qayyarah city, 60 miles south of Mosul, killing 6, injuring "dozens." Ibrahim Hussein, alleged supporter of IS, was arrested on Oct. 28 for the attack.

Oct. 28 Tens of thousands of security forces are guarding Karbala in anticipation of massive crowds of pilgrims from Iran arriving to remember, Hussain, r.a., , grandson of the Prophet, pbuh.


---


Thought....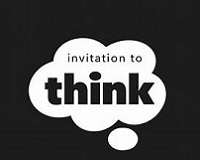 Israeli Role Behind Nobel Prize for Yazidi woman.
by Nadrat Siddique

Nadia Murad, an Iraqi Yazidi woman was selected to receive the Nobel Peace Prize earlier this month. It is instructive that:


Iraq has a population of 37,000,000 (37 million) people, all of whom have lived under U.S. occupation and war/ proxy-war since 2003. Off those millions, the Nobel committee selected a clear Islam-hater;


Of that population (37 million), 90% are Muslim. (Yazidis, by comparison, form 2% of the population.) Vast segments of the Muslim population have fought back against the U.S. occupation and war, often times in ways which demonstrated extraordinary courage and heroism. (Despite the pervasive labels and propaganda against fighters who oppose U.S. power, fighting a superpower with vastly great force of arms can only be described as heroic, and in any other era--e.g. the Warsaw Ghetto, the Algerian Civil War, etc.--would be viewed as an act of courage.)

Comparable to the Palestinian children throwing rocks at Israeli tanks, Iraqis (in the early days of the war) armed with only IEDs would launch themselves upon U.S. APCs and tanks--but only after the U.S. dropped 50,000 bombs and missiles on Baghdad in just over a month's period. And yet not one Muslim fighting occupation and oppression was deemed worthy of the Nobel committee's consideration;


Iraqi Muslim women suffered perhaps the most as a result of the U.S. occupation and war; and many of them have fought back against the terror enacted upon them by a Superpower terror. Again, not one of them was deemed worthy of the Nobel award.


Only Nadia Murad was deemed worthy. After she visited Israel (in a trip to witness the enacting of legislation protecting Yazidis, and incredibly irony in a state which practices apartheid against Palestinians), she returned to Germany where she currently resides. Shortly after that, she was notified by the Nobel Committee of her award. In response, she said, "I am incredibly honored and humbled by their support and I share this award with all Yazidis with all the Iraqis, Kurds and all the minorities and all survivors of sexual violence around the world." Oddly, she uttered not one word against those who had occupied and steadily destroyed and destabilized her country since 1991.

If it were up to me, Abeer an-Janabi, the 14-year old Iraqi girl raped and burned to death by U.S. troops in 2006 (all of her family were killed by U.S. troops in the same incidentj) would have received the Nobel. Posthumously, if there is such a thing as a posthumous Nobel. THAT would have restored the dignity of the Nobel.

© 2018 Nadrat Siddique


---


Nigeria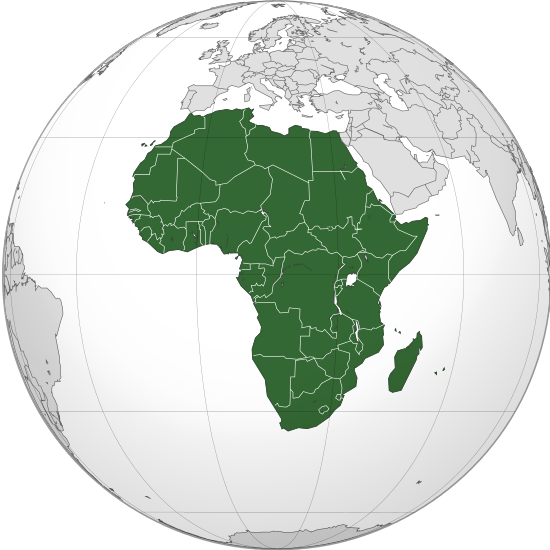 NAME, ARREST & PROSECUTE SPONSORS OF BEROM KILLERS
by Abdul Kabir Oyemomi

The Nigeria Army last week Wednesday 17th October, 2018, presented 13 suspects arrested in connection with missing Major General Idris Alkali (rtd) to newsmen in Jos. The suspects were subsequently handed over to the police for further investigation.

Commending the army for respecting the rule of law by handing over the suspects to the police, the Muslim Rights Concern (MURIC) on Monday charged the Inspector General of Police to ensure that justice is not only done but it must be seen to have been done.

According to the director of the human rights group, Professor Ishaq Akintola, "The police must speedily, diligently and meticulously prosecute the suspects. Not only that, the sponsors must be fished out, identified, arrested and prosecuted. Those thirteen suspects are mere pawns in the hands of powerful sponsors. They are the symptoms, not the disease. It is the sponsors who are behind the illegal smuggling of arms into Plateau State and the killing of Muslims and Fulanis.

"The blood-letting will continue even with the incarceration of these few men unless the sponsors are dealt with. There must be no sacred cows. The failure to apprehend sponsors behind the Plateau mayhem has been responsible for its continuity. Now is the time to be assertive. The investigation must be comprehensive.

"The government of Plateau State is advised to steer clear of the current investigations. We have no iota of doubt that the state government has vested interest. Many of the sponsors would have been in police net long ago but for official protection. In particular, both Jonah Jang and Joshua Dariye have demonstrated open bias. Dariye was once quoted as allegedly saying that he would make Plateau State the center of Christianity in Nigeria. This statement presupposes that Dariye turned Plateau into a Christian state and falls short of what is expected of a state governor in a multi-religious Nigeria.

"The massacre of Muslims in 2001 and the merciless killing, roasting and eating of the dead bodies of hundreds of Muslims at the Id (Salah ground) in 2011 could not have taken place without the connivance of government officials. The show of shame lasted the whole day and calls to security agents for intervention went unheeded. This proves that there was no approval for action from above.

"We strongly believe that apart from the involvement of the state government in 2011, ex-President Jonathan who was in power at that time provided illegal cover for the killers as all the security agencies failed to intervene when the killing, roasting and eating of the dead bodies continued throughout the day.

"This is why the Federal Government (FG) must show interest in the case. It is beyond the murder of an army general. The fact that other vehicles and corpses were found under the pool of death is enough to prove that the killing has been going on for years. It is time for FG to conjure the political will to deal with the situation.

"The fact that the state government may be hands in gloves with the killers or their sponsors makes it imperative for FG to intervene. Nigerian Muslims will only repose confidence in a neutral authority. FG may need to establish a judicial commission of inquiry into the Plateau imbroglio and all present and past heads of security agencies must testify.

"The implications are wider and more serious and Nigerian Muslims do not lack the intellectual capacity to fully comprehend it. By waylaying travelers and killing the Fulani and Muslims among them, Berom killers have declared war on all Nigerian Muslims. There is no doubt that Muslims of all tribes have fallen victims of this barbaric act.

"So it is beyond the murder of a Muslim army general. Everything points at premeditated murder of persons belonging to the Fulani extraction and Muslims of any tribe at all. The Beroms have murdered Hausa, Yoruba, Igbo, Kanuri, Edo Muslims, etc. No civilized nation will stomach such atrocity and no serious central government will abdicate its responsibility in this respect.

"We therefore appeal to FG to order the draining of other ponds withing the vicinity of the Dura-Du Pond of Death because there is every reason to believe that many vehicles, decomposing bodies and skeletons of murdered Muslim travelers will still be lying under Berom ponds. Until this is done, until the capacity of Berom Christian killers to block the road and kill Muslims at will is neutralized, Nigerian Muslims from the North and South are not safe. It is the responsibility of FG to ensure our safety.

"Nigerian Muslims are prepared to live in peace with their Christian neighbours but there must be assurance that Muslims are safe to traverse the length and breadth of this great country. FG must take every necessary action to protect Muslim travelers particularly from merciless killers, terrorists and cannibals in our midst. The starting point is ensuring that the sponsors of these killers are exposed and prosecuted. Those found guilty must face the full wrath of the law.

In our closing remarks, we charge the Nigerian Police to prosecute the 13 suspects handed over by the army. We also urge the police and other security agencies to dig deeper. The sponsors of the blood-thirsty killers must be identified, arrested and prosecuted. The case goes beyond a murdered army general. It is a case of massacre, ethnic cleansing and systematic elimination of Muslim travelers over a long period. The Plateau state government is suspected of active connivance. FG must therefore intervene and ensure the protection of Muslim travelers particularly in Berom territory."

Professor Ishaq Akintola,
Director,Muslim Rights Concern (MURIC).


---


Guidance by Sis. Yasmin

HIJAAB OF THE BODY PARTS~THE HEART~THE EYES~
THE HANDS ~THE TONGUE~
{ Courtesy ~ Sis Yasmin }

'Alhamduli'Allahi Rabbil-'Aalameen wa-Salaatu wa-Salaamu 'alaa
Ashrafil-Anbiyaa-e-wal-Mursaleen~ 'Amma 'Baa'd'.
'Assalaamu 'Alaykum wa Rahmatullaahi wa Barakaatuhu'

*HIJAAB OF THE BODY PARTS*

She asked me, "Do you wear Hijaab (Islamic covering)?"
I said, "What Hijaab ?" She said, "Hijaab of the body parts."
I asked, "What kind of Hijaab is that ?" She said, "It is the perfect Hijaab."
I said, "I thought my garment and head cover were my Hijaab."
She said, "This is the outward Hijaab. Everyone can wear it."
I said, "Then, who observes this Hijaab that you speak of ?"
She said, "It belongs to the beloved ones."

I said, "By whom are they beloved?"
She said, "They are beloved by Allaah The Merciful who accepts repentance." I said, "Only because of Hijaab ?"
She said, "This Hijaab has a story, and there is a beginning to each story." Adhere to Hijaab that protects all your body parts from committing misdeeds, so that you will be ever pleased.
Allaah The Almighty Says.... "O reassured soul, Return to your Lord, well-pleased and pleasing [to Him]".
{ Source~ Qur'an~ 89~ A# 27-28 }

'HIJAAB' OF THE EYES.
Adhere to it, sister, because by staring, your eyes commit Zina (fornication). Be aware that The Creator sees you, and lower your gaze.
Why should you lower your gaze ? Because looking at what is unlawful to you involves potential troubles and unrest.
By Allaah, the heart complains and the soul cries, but you, are oblivious and heedless. The arrogant soul is confused by desires.
What a loss ! Do you know that the world is a business, whose capital is obedience, and your profit is contentment ?

HIJAAB OF THE TONGUE.
Protect your tongue against harming others just like you protect yourself against harm. Do not speak ill of any one, claiming that you are speaking the truth, for they may speak ill of you, definitely saying the truth.
The truth is that none of you should insult each other.
Allaah The Almighty Says ..."And do not spy or backbite each other.

Would one of you like to eat the flesh of his brother when dead ?
You would detest it. And fear Allaah; indeed,
Allaah is accepting of repentance and Merciful."
[Source~ Qur'an 49: A # 12]
How many corpses have you consumed, under the pretext of "speaking the truth"? Why have you stooped to this ? When will you have enough ?

HIJAAB OF THE HANDS .
Do not let your hands do anyone injustice.
Do not take hold of unlawful money.
Read the punishment that is due in the world before you go to the Hereafter, if you deride my words. Do not shake hands with male friends or neighbors, your hands will speak and testify against you on a Day when your friends will not avail you, and when you will be either honored or disgraced.

HIJAAB OF THE HEART.
It is the pearl of the righteous soul and the lofty spirit, this is what makes you well-pleased and pleasing to your Lord. Are you sinful, but nevertheless do not seek forgiveness from Allaah The Almighty ?
Woe unto the heart that abides with a cruel soul !

Make your heart a place for loving the Merciful. Expel the whispers of 'Shaytan' from it...Say, "At this moment, I repent, O Merciful.
Please grant me an abode in Paradise." Light up your heart with remembering Allaah. The Almighty and reciting the Qur'an
Have mercy upon your eyes by shedding some tears.
Wipe away hardness from your heart. And renounce this transient world.
Elevate your spirit to the heavens. Praise be to Allaah The Almighty, my Lord; He guided me and honored me. What honor is superior to faith ?
What blessing is greater than Islam ?
Whom should I love other than the Merciful ?
He created the heavens, the earth, and Paradise for me.
He provided me with clothing, provision, and a home.
And should you count the favors of Allaah,
you could not enumerate them.

Thank Allaah I am His servant,And that my heart is full of love for Him.
Source~ 'Qur'an'~16~A #18 }~ My 'Salaams' to All ~
~ Y a s m i n ~

2018-10-28 Sun 23:19:32 ct

NewTrendMag.org