NewTrendMag.org News # 1771
[ Click on NEWS for back issues ][ OUR BOOKS ][ Contact ][ Previous Issue ]

29 Zulq'idah 1439 A.H.- August 12 2018 Issue # 32, Newsletter #1771

---


Hadith of the Week

Two Forces at Work on the Human.

Narrated 'Abdullah bin Mas'ud:that the Messenger of Allah (Peace be upon him) said:
"Indeed the Shaitan has an effect on the son of Adam, and the angel also has en effect. As for the Shaitan, it is by threatening evil repercussions and rejecting the truth. As for the effect of the angel, it is by his promise of a good end and believing in the truth. Whoever finds that, let him know that it is from Allah, and let him praise Allah for it. Whoever finds the other then let him seek refuge with Allah from the Shaitan (the outcast) then recite: Shaitan threatens you with poverty and orders you to commit Fahisha (2:268)."

al-Tirmidhi Book 44 Hadith 2988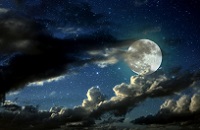 with Thanks to Sis.Kristi


---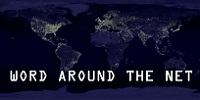 With thank to Br. Nazeer from Texas.


Saudis to probe air strikes that killed at least 29 children in Yemen.
BBC.com/news/world-middle-east-45148011

Hundreds Injured in Romania Protests
BBC.com/news/world-europe-45156598

Trumps new condition for ending Zimbabwe sanctions
BBC.com/news/live/world-africa-45081987

Death toll in Peru poisoning rises
BBC.com/news/world-latin-america-45096700

Airline employee who stole airplane and took it for a ride before crashing it was "suicidal" but it was "not an act of terrorism".
ABCNews.go.com/US/stolen-plane-crashes-unauthorized-takeoff-seattle-airport-source/story?id=57141064

Political Prisoners :

AhmedAbdelSattar.org

FreeZiyadYaghi.info

FreeMasoudKhan.net

Civil Discord Show



---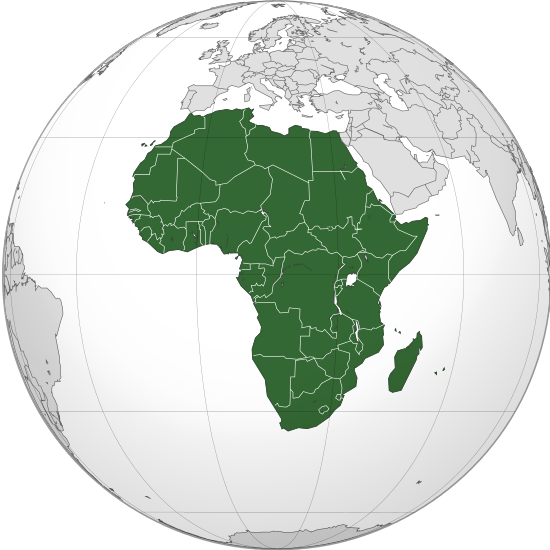 Big Attempt to Divide Muslims of Nigeria

SHIA GROUP IN NIGERIA
by Abdulkabir Oyemomi

Ibrahim Zakzaky was born in Zaria, Kaduna state. He has been the leader of Nigeria's shite population. His sermons and charismatic rhetoric drew followers, which prompted the formation of the Islamic Movement of Nigeria (IMN), supported by Iran. Zakzaky is reported to have drawn his inspiration from the Iranian revolutionist leader, the late Ayatollah Khomeini. He claimed that Nigeria must become wholly Islamic. This position of his attracted Muslims to him - they were tired of corruption and repression under the military rule at the time.

There are other claims that IMN was set up by and modeled on the Lebanese Hezbollah and that Iran provides the IMN with training. These claims raised some questions concerning the radicalization of the sect, and a researcher in Ahmadu Bello University in Zaria, Mr. Isa, in 2012 compared the group's movement to that of "a state within a state".

Shia and Sunni Fracas got escalated in 2007 when an anti-shiite Imam in Northern Nigeria, Imam Umaru Darimaishiyya, was murdered by unknown men suspected to be members of Shiite sect. The trouble that followed the death saw the headquarter of shia moved to Zakzaky's hometown in Zaria from Sokoto, the original base and home of the murdered Imam.

Some 3 weeks ago it was gathered that sources close to Hezbollah have confirmed that the Lebanese organization is currently providing ideological and military training to Nigeria shiites inside Lebanon. It is claimed that some men in traditional African garb specific to northern Nigeria are sometimes spotted in Dalieh, a predominantly shiite suburb south of beirut where Hezbollah runs a cultural centre.

The report has it that Iran has told Hezbollah that it needed to recruit and train Nigerians to establish a strong hold so that it could serve as an operational base for the rest of Africa, mainly to thwart Israel and western ambitions in the region (as reported by daily post).

The Nigerian army has also accused the shiite group of attempting to kill Nigeria's army chief of staff, a claim the movement denied even though their killing of a policeman was confirmed by all and sundry recently.

In June, 2018, a policeman was reportedly stoned to death in the clash between shiite member and the police in Kaduna few hours after their leader and wife, zeena were arrained before the Kaduna State High Court (4). A patrol van belonging to the Nigeria Police force was also set ablaze around Kano road of the Kaduna metropolis. The police public relations officer in the state, Mukhtar Aliya confirmed the incident.

Shiite violence is manifesting, even in what was supposed to be judgment in their favour where about 100 of them were discharged and acquitted. The accused shiite had spent two years and seven months in prison.

Shiite stressed that the state government should rather apologize to its members who have just been acquitted, and pay them commensurate compensation.

Mallam Sani Yakubu, who is the elder brother of El - Zakzaky has asserted shiite could have been worse than Boko Haram, if they were allowed to carry on their activities. Sani is one of many Nigerians who do not approve of shiite sect and religious teachings.

Speaking to daily trust, Yakubu Sani Says shiites are the first religious group that introduced the ideology of killing those against their ideologies.


---



New Trend report.

Islamic Viewpoint.

Siraj Wahhaj and the Charges against his Adult son and Son's family. Betrayal of Omar Abdel Rahman and now Child Abuse.

Many Muslims don't know the real Siraj Wahhaj. The damage he has done to Islam and Muslims is so deadly that even Zionists have not done so much in USA..


As a defense witness in the case of the Blind Shaikh Dr. Omar Abdel Rahman, Siraj Wahhaj bore false witness accusing Dr. Omar of providing fiqh support for illegal activities


The judge, Michael Mukasey, is a Zionist Jew. He sentenced Dr. Omar to life and 60 years. In his judgement against the Blind Shaikh, Mukasey mentioned that Siraj, an "imam" of the Muslim, testified that Dr. Omar supported illegal activities.




In all these years of captivity, the Blind Shaikh suffered tremendously in solitary confinement. Nobody was allowed gto contact him for years. He could not speak English and the prison guards could not speak Arabic. So when he was very unwell from the ailments he suffered, he had a hard time telling his captors that he needed medicine. Repeatedly he came near to death before he was treated. Banging on the bars was his way of calling for help.


Modesty is part of the Islamic faith. DR. Omar was stripped of his clothes and subjected to rectal and other body searches. This would happen even on the very occasions when he was allowed to meet close relatives or his attorney who was working pro bono.


In all these years of pain and humiliation, Siraj Wahhaj did not have a word of sympathy [let alone support] for Dr. Omar.


New Trend repeatedly urged Siraj to repent and we opened our pages to his repentance. Instead of responding, he sent those close to him to attack us, accusing us of "back biting" though his betrayal of the Blind Shaikh is available in court records.


He was interviewed at length by the Wall Street Journal. It was a favorable interview in which he boasted of his ties to Medelieine Albright who was supporting the sanctions on Iraq which led to slow death for half a million Iraqi civilians including children.


The Case

Siraj Wahhaj's son [also named Siraj Wahhaj] has been arrested for child abuse of 11 children in a far away compound in New Mexico. His three adult daughters have also been arrested. The body of a 3-year old child has also been found in the compound. He is alleged to have abducted the child, his very unwell son. If that body turns out to be that of his son, the charges could become very serous.

Siraj Wahhaj [the "imam"] claims that he did not know what his adult son was doing and was informed indirectly by an unknown person and that he became alarmed and told the police. [CNN gave him the opportunity to have his say though CNN has not done this for Imam Jamil or Dr. Afia or any other Muslim.]

Political Implications

Siraj Wahhaj has for decades been the star of pro-government Muslim groups in USA known as CAIR, ISNA and ICNA. Their documents and publications contain numerous photos of Siraj Wahhaj as a great Islamic leader and imam. These groups have admitted that they were in bed with the FBI for decades. They supported USA's foreign policy and completely silenced criticism of the legitimacy of Israel among mosques and communities in America.

Thus the nexus between "Imam" Siraj Wahhaj and the policies regarding Israel and the bombing and occupation of Muslim countries is quite natural.

In the era of Trump, some of these individuals banked on the Democratic Party to be able to continue their self-aggrandizement. One such is Linda Sarsour who has a direct link with "imam" Siraj Wahhaj . She went to the extent of claiming that Siraj Wahhaj comes in her dreams to motivate her.

It would appear that Allah is punishing Siraj Wahhaj for the tremendous pain he helped to inflict on Dr. Omar Abdel Rahman. We urge Siraj to repent so that he may not be punished in the Hereafter too where the punishment would be much greater.

For the family members arrested in New Mexico, the government must not violate their rights. Due process of law should be followed. The right wing wants to bring an issue of "terrorism." with the guns found in the compound. This is where the Muslim community should come in and stop the conflation of the charges.


---


Editorial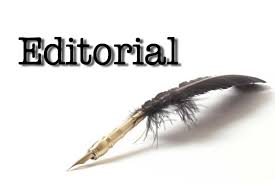 What should Muslims do in these Tumultuous Times?

Seek guidance from the Qur'an and the authentic hadith.
Help those who want to be helped. We don't have the resources or the numbers to clean up the morals of this country.

Take it instance by instance. Be specific. Look for evidence. Do not generalize.

Look at the issues on both sides which we cannot endorse.


America wants to support Israel. It wants to sanction, control, colonize, bomb and occupy Muslim countries. It wants to label opponents as terrorists, fundamentalists and extremists.


The right wing wants racial dominance, bigotry, religious intolerance, support for Israel, leading to war, bombing and occupation.


The left wing wants homo sex, abortion on demand, adultery, fornication, support for Israel, bombing and occupation.


In each case apply Qur'an and hadith.
The best teachers of Qur'an and hadith are:


Ayesha, r.a., Asma, r.a. and all the Sahaba.


Ibn Taymiyyah, Ibn Kathir, Muhammad ibn Abdel Wahhab, Imam Ghazzali, Abdul Qadir Jilani, Usman Dan Fodio, Allama Iqbal, Abul Ala Maudoodi, Syed Qutb, Shaykh Nursi.


Teachers in America: Malcolm X [al-Hajj Malik Shabazz], Imam Jamil Abdullah al-Amin, Dr. Omar Abdel Rahman, Anwar al-Awlaki.
---


PAKISTAN





Twenty Billion Dollar Elections.
Jamaate Islami Notices International hand behind July 25 elections. Heavy Rigging Alleged
by Qaiser Sharif.

LAHORE, Aug. 8: Ameer, Jamat e Islami, Pakistan, Senator Sirajul Haq, has said that the JI would provide full opportunity to the PTI to fulfill promises made to the people.

Talking to different delegations at Mansoora on Wednesday, he said the JI was keenly awaiting the steps Imran Khan had in mind for building Pakistan an Islamic state on the model of the Madina State and liberate the country's economy from the IMF hold.

Sirajul Haq said it was the JI that had suggested to the other parties to join the parliament and the other parties accepted the idea. Besides, he said, some people were in favour of a strong protest but the JI tried to save the country from the 1977 situation to prevent the martial law.

He said that the country could be put on the path of development only through the real supremacy of the parliament and the rule of the law. " We want the decisions to be taken in the broad day light and not in the darkness of night", he added. He said if we trust the collective wisdom of the masses, the country would march forward.

The JI chief said that even after spending twenty billion rupees on the elections, the Election Commission failed to hold fair, transparent and reliable election. He said even the Chief Justice of Pakistan had made an adverse comment about the Chief Election Commissioner. He said that when the state institutions interfered in politics, their own image suffered.

Sirajul Haq said that Pakistan's politics was not free and it was the slave of the international establishment while international colonialism could not see the advance of Islam in any country.

That was why the Islamic forces of Egypt, Palestine and many other states securing public support through democratic process were not accepted by the world establishment, he added.

He said the JI was striving its best to unite the religious forces in the country. He said the religious parties had secured 5.5 million votes and added that if these votes had been united, the religious parties would have much larger representatives in the parliament.

Sirajul Haq said the JI did not accept the west's view of restricting Islam to the mosque.

Instead, it wanted to see Islam active and dominant in every part of human life. He said the time would soon come when Pakistan would become a true Islamic state I which the Shariah would be supreme. .

LAHORE, Aug. 8; Secretary General, Jamaat e Islami and the MMA, Liaqat Baloch, has said that the 25th July elections were the worst exercise of rigging.

Addressing the office bearers of the MMA Punjab here, he said that at the beginning, the state institutions made their efforts for the desired results. However, when they were not sure about that, they overtook the powers of the Election Commission and did their game.

Liaqat Baloch said that the religious parties had secured 5.5 million votes which could be a foundation for the unity of the religious forces in the future. He said that only the religious parties could free the Punjab politics from the hold of feudal lords, so called electables and corrupt politicians.

He said that rigging in the election was a glaring fact and PTI chairman Imran Khan was adopting every tactic to form his government that was called status quo in the past. He said even if the status quo forces were able to form a government, no major change could be expected.
He said that the US would bring forth hard conditions for IMF loan as would reduce economic growth and cause price spiral. The job opportunities would be reduced. The POL prices and the electricity tariff would have to be raised. He therefore, urged the incoming government to adopt a prudent economic policy after taking into account all the factors.


---


BREAKING NEWS:
August 11.
There is a report that Pakistan might exchange Dr. Aafia Siddiqui held by the US with Dr. Shakil Afridi held by Pakistan [helped the US search for Shaykh Osama bin Laden.]


---


August 8

Masoud Khan has been released after 14 years in US prison. The judge simply tossed the sentence. It had no basis.
He is home but the government is appealing.


---


War News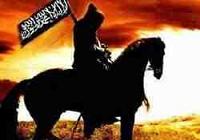 Syria

Assad ready to attack Idlib province.
Sarmada building blows up.
Drones attack Russian base again.
ISIS Fighting in the desert and by river. Chinese....


August 10-12.

Fifty five air strikes by Assad and Russia on areas of Idlib province show attack on Idlib coming. This could be a catastrophe for Syria's Muslims who have fled from cities re-captured by Assad. Two million refugees are estimated.



August 10-12.

Battles are raging in the desert near Suwaida province between ISIS and regime forces [Hizb and Iran]. Regime has captured Suwaida province.



August 12.

At Sarmada near the Turkish border regime successfully hit a building with ammunition storage in it, killing 45, including 9 children and 5 women.



August 10-12.

Drones sent probably by al-Nusra repeatedly attacked the Russian air base at Hemeiem in Lattakia province. Reports indicate this time Russia sustained losses but are not giving out information.



August 7.

Uighur Muslims from China [Uighurs] fought an Assad force near al-Sarrap in Lattakia , driving back the Assadis and killing 8 including an officer.



August 7-12.

In south eastern Deir ez Zor, ISIS has fought SDF
Communist Kurds to a standstill and remain entrenched near the Euphrates river.



August 5-12.

Iranian and Hizb shelling of northern Hama province continued all week with long range artillery. Most of Hama province remains in Islamic control, including some ISIS elements.
---


Iraq

Scattered Fighting, air strikes and Sanctions

August 8-12.

Scattered attacks by Islamic State fighters killed 9 regime soldiers and 5 pro-Iran militia.

An explosion near Mosul killed and 10 injured regime elements including a commander.

US air force continues to search for and strike IS killing several.

Iran is surprised that the Baghdad regime decided to support
the US sanctions on Iran.

Public protests continue in south.



---


Afghanistan

August 10:
A human bomber from the Taliban killed 3 NATO troops [Czechs] and wounded 3.

August 10-12. Taliban captured the city of Ghazni on August 10 but fighting continues as the regime is flying in reinforcements and US air strikes.


---


Pakistan

Several policemen have been killed in attacks by "militants" in the extreme northern Baltistan area.

Several schools set up by the government have been set on fire.


---


News Within the U.S.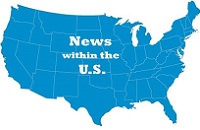 Imam in Ohio Prison on Hunger Strike.

CONTACT: Ben Turk
PHONE: 614 704 4699

FOR IMMEDIATE RELEASE: OSP Hunger Strike reaches 2nd week.

Youngstown, OH- Imam Siddique Abdullah Hasan has been refusing food since the morning of Saturday July 28 in protest to a conduct report and new restrictions on his confinement.

The charges include rioting or participating in a riot, though no riot occurred. Hasan has been held in solitary confinement for decades at the supermax prison in Youngstown Ohio.

The conduct report will be handled by a Serious Miscondut Panel later this week, who will make recommendations to the Chief of the Bureau of Classification, Brian Wittrup. Brian Wittrup is also the author of the conduct report.

"This is the equivalent of a prosecutor first arguing a case, and then putting on judges robes to determine the sentence," said Ben Turk, a supporter who was named in the conduct report and will testify before the panel, "there can be no justice in such an arrangement."

The conduct report primarily stems from Turk attempting to send publicly available documents about the upcoming prison strike to Hasan. The mailrooms intercepted the paper copy of these documents, but not the copy sent through the JPay email system.

Hasan believes the matter cannot be won within the ODRC, he regards it as an infringement on his, and his supporters' First Amendment rights and intends to pursue remedy through the courts.

A determined human rights advocate, Hasan has engaged in many hunger strikes over his years at the supermax. His commitment to justice and the assertion of his rights in this matter is strong.

Outside supporters are engaged in a pressure campaign against the ODRC, encouraging people to call, send emails, and letters to Director Gary Mohr, at his office and home address.

View the call to action by clicking here: FaceBook.com/events/1845174578902495

A copy of the conduct report is available online by clicking here: share.riseup.net/#0fTFl9yer_QKIt5h0nURDw

A copy of the offending material sent to Hasan is available online here: FireInside.noblogs.org/2018prisonstrikes


---


Thought....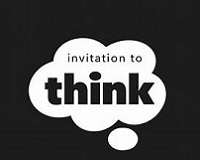 America Going Backwards Fast.

The Dangers of a Personalized Presidency
By Dr. Wilmer J. Leon, III

[The writer is a top level African American
intellectual and long time friend of Dr. Siddique.]

"We must never underestimate the blindness that attends arrogance. We don't see with our eyes; we see with a combination of the heart and the mind. Arrogance poisons our ability to assess properly reality...Pride goeth before destruction and a haughty spirit before a fall." Minister Louis Farrakhan, April 1990

An unbiased and purely academic study of American history teaches us that America has always been a racist nation. The American social, political and economic systems were set up in such a manner as to ensure that the chances of success for Africans in America and subsequently African Americans would be virtually non-existent, or require a herculean effort at best. Still today, for too many African Americans social and economic security seem to be out of reach.

Starting with the Constitution of the United States, government sanctioned inequality was written into the founding legal document of this nation. Article 1, Section 2 of the US Constitution, also known as the Three Fifths Compromise; Article IV, Section 2, Clause 3, also known as the Fugitive Slave Clause and Article 1, Section 9 which allowed for the importation of enslaved Africans until 1808.

Go back a little further to the Commonwealth of Virginia, that addressed the questions - what was the status of children "got by Englishmen upon a Negro woman", is the child slave or free? Or what about the casual killing of slaves?

Per the Laws of Virginia, Act XII, 1662 - "Be it therefore enacted...all children borne in this country shall be held bond or free only according to the condition of the mother."

Act I 1669, "Be it enacted...if any slave resist his master...and by the extremity of the correction should chance to die, that his death shall not be acompted felony, but the master...be acquit from molestation, since it cannot be presumed that prepense malice...should induce any man to destroy his owne estate." In a nutshell, a slave master could not have formed the mens rea, the intention or knowledge of wrongdoing that constitutes part of a crime, because no one in their right mind would intentionally damage their own property.

This is where enslaved Africans became codified in law as things, chattel - personal possessions; items of property. This is ground zero for today's African American. This is from whence we've come.

DuBois said, "many people have suffered but none of them were real estate." Amiri Baraka said, "oh, slavery in America is not even about getting your butt beat; it's about them transforming you into a thing which they can dispatch the way they want to. No matter what you do, even today, it's that thingness that's maintained."

If you are Native American you can factor in the Trail of Tears and the Indian Massacre.

The Supreme Court, the ultimate arbiter of the Constitution validated this oppression, persecution and genocide with decisions such as Dred Scott v. Sandford, 60 U.S. 393 (1857) and Plessy v. Ferguson, 163 U.S. 537 (1896).

In spite of these sobering truths, the hopeful reality about America up to this point lies in the progress that has been made. Over time and with a cost of blood, death, sweat, sacrifice and tears America stubbornly, slowly moves forward. There has been the historical ebb and flow of progress, but as Dr. King wrote, "The arc of the moral universe is long, but it bends toward justice". The Emancipation Proclamation; the 13th,14th and 15th Amendments (the Civil War Amendments); the Brown decision, the War on Poverty and the Great Society programs, the Voting Rights Act of 1965 and the Civil Rights Act of 1968 are all proof of this "moral bend".

But don't get it twisted...legal and judicial progress has done very little if anything to change the hearts and minds of racists in America. That progress has given the historically oppressed a little space in which to operate and establish a better way forward for themselves and their loved ones. In some instances, the interpersonal interaction with whites that comes as a result of increased mobility has changed hearts and minds, but the racist infrastructure remains intact.

America now finds itself at a crossroads. Since the election of Richard Nixon in 1968, the racist, neo-liberal and reactionary forces in America have been working to undermine, overturn and eliminate the judicial and legislative progress that America has made. There has been more ebb than flow. The election of Donald Trump as the 45th President of the United States is the culmination of the effort to turn back the clock. Trump is taking America backwards and making overt racism, bigotry and hatred fashionable again. The tide has definitely gone out to sea.

Trump's predecessors had the reverence and historical understanding that the office of the president was greater than the man in it. They understood the Constitution and the legislative process. For as patrician as some may have been when running for office; they understood the need to negotiate with their adversaries and try to expand the base in order to govern once they were in office. Trump cares nothing about responsibility that comes with the office. I doubt he even understands it.

Trump has personalized the presidency. It has become all about his narcissistic, warped perspective of himself. He has set out to deconstruct the administrative state and is appealing to the most racist and base elements of America to accomplish this. We cannot underestimate the blindness that is attending his arrogance.

Trump's record is fraught with examples of him inserting his personal bigotry and lack of understanding of geopolitical dynamics into domestic and foreign policy. Trump fostered the birther movement (which was supported by Newt Gingrich and Dinesh D'Souza), characterized Mexicans as rapists and gang members, campaigned on a Muslim ban, bullied women (see Angela Merkel and Carly Fiorina), questioned the IQ's of Rep. Maxine Waters and LeBron James, denies climate science and encourages attacks on the media. Conversely, Trump finds moral equivalency between the violent actions of Neo-Nazis and White Nationalists and those who rightfully oppose them. Trump is also doing everything in his power move the SCOTUS to the extreme right in an effort to undermine women's reproductive rights, as well as to repeal social safety nets. His personal vendetta against Obama has led him to try to erase the legislative legacy of the former president from the historical record.

This is a very dangerous time for "the United States as a Grand Experiment in democracy". As Dr. Bandi Lee from Yale and others have described, "It is Trump in the office of the presidency that poses a danger. Why? Past violence is the best predictor of future violence. Trump has personally demonstrated verbal aggressiveness towards anyone that dares disagree with him, boasted about sexual assaults, incited violence during his rallies, displayed total disregard for America's allies and has totally dismissed the advice of career professionals as he taunts hostile nations with nuclear power.

" Arrogance poisons one's ability to assess properly reality...Pride goeth before destruction and a haughty spirit before a fall.

As America has made progress in overcoming its racist roots, we now have a president who is doing everything in his power to fan the flames of racism, hatred and xenophobia in order to further his personal agenda. An agenda that will only leave America in peril. This is the danger of a personalized presidency.


---


Dr. Wilmer Leon is the Producer/ Host of the nationally broadcast call-in talk radio program "Inside the Issues with Leon," on SiriusXM Satellite radio channel 126. Go to www.wilmerleon.com or email: wjl3us@yahoo.com. www.twitter.com/drwleon and Dr. Leon's Prescription at Facebook.com
© 2018 InfoWave Communications, LLC


---


Unusual Method of Teaching

by Sis. Yasmin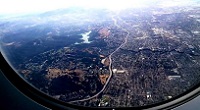 *FLY AIR JANAZA*~TRANSIT AL-BARZAKH~*

ALWAYS PUNCTUAL~DESTINATION... ~{POTENT REMINDER}*~{!}~
Bismillah Walhamdulillah Was Salaatu Was Salaam 'ala Rasulillah As-Salaam Alaikum Wa-Rahmatullahi Wa-Barakatuhu
The Messenger of Allaah (Sallallaahu 'alaihi wa Sallam) said:
" Verily the grave is the first stopping place for the Hereafter; so if he is saved therein, then what comes after is easier than it. And if he is not saved therefrom, then that which comes after is harder."
[ Source ~ Hasan: At-Tirmidhee, Ibn Maajah, al-Haakim: from 'Uthmaan (RA) ]

*Welcome aboard Fly Air Janazah*!
When we are leaving this world for the next one, it shall be like a trip to another country. Where details of that country will not be found in glamorous travel brochures but in the Holy Qur'aan and the Hadiths. Where our plane won't be Indian Air Lines, British Airways, Gulf Air or Emirates but *Air Janazah* !

Where our luggage won't be the allowed X # Kilos.... but our deeds {no matter how much they weigh} You don't pay for excess luggage?
They are carried free of charge, with your Creator's compliments. Where our dress won't be a Pierre Cardin suit or the like but the white cotton shroud. Where our perfume won't be Channel, Paco Rabane, but the camphor and attar... ! Where our passports won't be Indian, British, French or American but 'Al Islam'...!
Where our visa won't be the 6 months leave to stay or else but ...
'La Illaha Illallah' !

Where the air hostess won't be a gorgeous female but Israfil and the like... Where the in-flight services won't be 1st class or economy but a piece of beautifully scented or foul smelling cloth...!
Where our place of destination won't be Heathrow Terminal 1 or Jeddah International Terminal but the last Terminal Graveyard !
Where our waiting lounge won't be nice carpeted and air-conditioned rooms but the 6 feet deep gloomy 'Qabar' !

Where the Immigration Officer won't be His Majesty's officers but Munkar and Nakeer... ! They only check out whether you deserve the place that you yearn to go to....
Where there is no need for Customs Officers or detectors. Where the transit airport will be 'Al Barzakh'. Where our final place of destination will be either the Garden under which rivers flow or the Hell fire. This trip does not come with a price tag. It is free of charge...! so your savings would not come handy. This flight can never be hijacked so do not worry about terrorists.
Food won't be served on this flight so do not worry about your allergies or whether the food is 'Halal'. Do not worry about leg room; you won't need it, as our legs will become things of the past.

Do not worry about delays ! This flight is always punctual. It arrives and leaves on time. Do not worry about the in-flight entertainment program because you would have lost all your sense of joy. Do not worry about booking this trip, it has already been booked (return) the day you became a fetus in your mother's womb...!
Ah! At last good news! Do not worry about who will be sitting next to you. You will have the luxury of being the only passenger...!
So enjoy it while you can... If only you can ! One small snag though, this trip comes with no Warning...! {'Subhan Allah'}

Are you Prepared ???

My ' Salaams ' To All-
Y a s m i n.
"All that is on earth will Perish. But will abide {Forever} the Face of thy Lord, full of Majesty, Bounty and Honour"
{'Quran'- Surah Al-Rahman-55.26-27 }
The Messenger of Allah (sal Allahu alaihi wa sallam) said, "When Allah wishes good for someone, He bestows upon him the understanding of the Deen." [Bukhari]



2018-08-13 Mon 21:24:48 ct


NewTrendMag.org