NewTrendMag.org News # 1770
[ Click on NEWS for back issues ][ OUR BOOKS ][ Contact ][ Previous Issue ]

20 Zulq'idah 1439 A.H.- August 3 2018 Issue # 31, Newsletter #1770

---


Hadith of the Week

Don't Forget Your Family and Worldly duties!.

Hanzala Usayyidi, r.a., who was amongst the scribes of Allah's Messenger (may peace be upon him). reported: I met Abu Bakr, r.a.. He said: Who are you? He (Hanzala) said: Hanzala has turned to be a hypocrite. He (Abu Bakr) said: Hallowed be Allah, what are you saying? Thereupon he said: I say that when we are in the company of Allah's Messenger (may peace be upon him) we ponder over Hell-Fire and Paradise as if we are seeing them with our very eyes and when we are away from Allah's Messenger (may peace be upon him) we attend to our wives, our children, our business; most of these things (pertaining to After-life) slip out of our minds. Abu Bakr said: By Allah, I also experience the same. So I and Abu Bakr went to Allah's Messenger (may peace be upon him) and said to him : Allah's Messenger, Hanzala has turned to be a hypocrite. Thereupon Allah's Messenger (may peace be upon him) said: What has happened to you? I said: Allah's Messenger, when we are in your company, we are reminded of Hell-Fire and Paradise as if we are seeing them with our own eyes, but whenever we go away from you and attend to our wives, children and business, much of these things go out of our minds. Thereupon Allah's Messenger (may peace be upon him) said: By Him in Whose Hand is my life, if your state of mind remains the same as it is in my presence and you are always busy in remembrance (of Allah), the Angels will shake hands with you in your beds and in your paths but, Hanzala, time should be devoted (to the worldly affairs) and time (should be devoted to prayer and meditation). He (the Holy Prophet) said this thrice.

Sahih Muslim
Book 37, Number 6623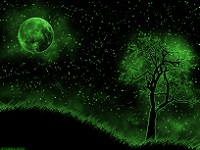 with Thanks to Sis.Kristi


---



Turkey

President Trump has clamped sanctions on Turkey basically at the Minister of Justice and the Minister of Interior.

Turkey has ridiculed the sanctions.

Turkey says it will go to International Court to get the Jet Fighters for which it paid the US and which the US is withholding.

The conflict arises from the arrest of an American pastor in Turkey whom Turkey says was working with rebel Kurdish groups and supported Gulem who lives in Pennsylvania. Turkey considers Gulen the initiator of terrorisy plots in Turkey.


---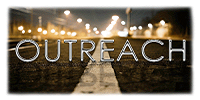 New Trend Web Site

In July there were 18164 visits.
Check out newtrendmag.org
Thank you Br. Rich.


---


BANGLADESH
Biggest outreach on Facebook.
Through Jamaat al-Muslimeen's page, we reached 17088 people with our article on "The Agony of Bangladesh" by Dr. Firoz Kamal. This is the bigget article on Bangladesh published in English till now.
Most of the readers were in Bangladesh.

Political Prisoners :

AhmedAbdelSattar.org

FreeZiyadYaghi.info

FreeMasoudKhan.net

Civil Discord Show


---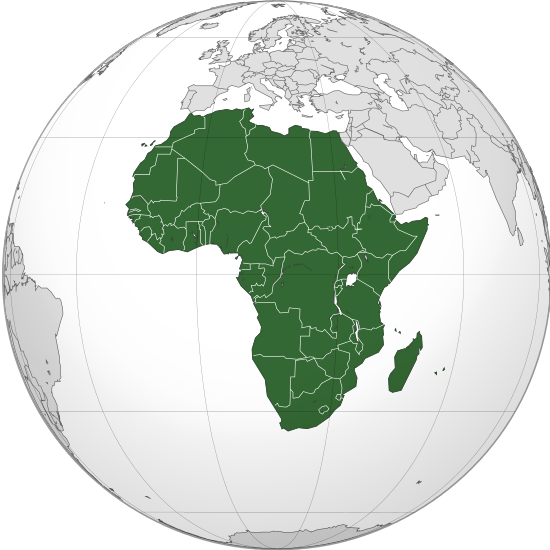 Cameroon

[On the border with Nigeria.]
Widespread clashes are reported from western Cameroon where French speaking military forces of Cameroon are attacking English speaking Cameroon villages. Entire villages have been set on fire.

Both sides are Christians. Details are awaited.


---



Boycott Pro-Israeli Businesses.

Jamaat al-Muslimeen is again urging Muslims and concerned non-Muslims to boycott businesses which support Israel.
Please check list of such businesses on:
NewTrendMag.org/boycott.htm


---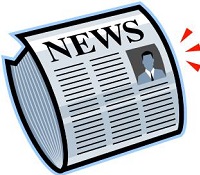 Soft Targets. Bombing them in Iraq or stabbing them in Tajikistan is not right [nor in Central African Republic or Kabul]

While IS is being bombed in Iraq, on July 29, four westerners biking in Tajikistan were killed in Danghra. south-east of the capitsl Dushanbe. Two of them were Americans, one Dutch and one Swiss. Two others were injured. IS has issued a video on the attack vowing supporti for Abu Bakr al-Baghdadi. [BBC]

On July 30, three Russian journalists were killed near the town of Sibut in Central African Republic [CAR].

A Russian militia group named Wagner has been active in Syria bombing Islamic State populations.

Now Wagner, for some hidden reason, has become active in CAR and the three Russian journalists were publicizing Wagner.

Muslim groups have been fighting Christian lynch mobs in CAR.

August 1. The latest is that three people have been killed in Kabul, one Indian, one Macedonian and one Malaysian, probably for helping the regime. No details given.



---


Editorial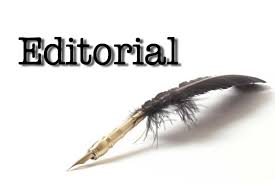 Dear readers
Asalamu alaikum
We are going away on a family vacation to Wisconsin.
So, this issue of New Trend is two days early and the next one may be a day late.
Your messages are always welcome
Please deal with the issues presented in New Trend. We do not publish words of praise nor of abuse.
Write to us but be specific. Provide evidence and do not generalize.


---


PAKISTAN





Jamaate Islami Leader says Islamic parties got 5.5 Million votes but US agenda is working because of Disunity.
by Qaiser Sharif

LAHORE, Aug. 1; Secretary General of the Jamaat e Islami, Liaqat Baloch, has said that the massive rigging in the elections to achieve the desired results preceded by the dumping together of the so-called electables into a single party and the ongoing trading of the independent assembly members was nothing short of spreading thorns in the path of Imran Khan's government. He was talking to the media after a meeting of the local JI leaders and workers.

Liaqat Baloch said that in spite of every effort for PTI victory, the party had not been able to secure majority and the early days of late Muhammad Khan Junejo and Mir Zafrullah Jamali seemed to be back again.

He further said that the religious parties had secured 5.5 million votes which proved that if the religious parties and leaders stood united, the patriotic and Islam loving voters who had supported the secular parties, would revert to the religious block.

He said that the US was happy over the split in the religious forces of the country and now it was a challenge for the religious leadership whether they should continue to serve the agenda of the enemy or endeavour to foil their designs.

The JI Secretary General was happy that the opposition would be strong. However, he said that the opposition parties should refrain from taking any action against the constitution and the democratic norms. He said that protest against rigging was going on in the constituencies and it would continue.

He urged the government to refrain from approaching the IMF and instead find out other way and means to meet the resources constraint.


---


War News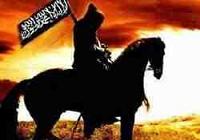 Syria
ISIS and regime Swap prisoners after heavy fighting. Jordan & Israel Unitedly hit IS.

Air base attacked.

August 3. A surprise attack by Islamic State fighters on Assad's Khalkhala air base in Suwaidaa province [east] destroyed two warplanes and 6 drones. The regime has arrested 120 people in the desert in efforts to find the fighters. Air strike on IS positions in the desert are ongoing.

August 1-2. Israeli and Jordanian militaries fired on Islamic State fighters retreating along the cease fire line of Golan Heights. Seven were killed. Assad's forces massacred 54 familiy members of IS, including 8 women, as they were leaving Yarmouk basin.

July 31. Constant air strikes and long range artillery failed to defeat the Islamic State fighters [Jaysh Khalid bin Waleed]. Constantly increasing casualties on both sides, with no victory, induced the regime to swap hostages taken by IS in he Suwaida attack [Druze area] with 100 IS prisoners in the regime's prisons. Also, several hundreds IS fighters [with weapons] and their families moved into Suwaida province's eastern area through Russian negotiations. Thus the regime can say it re-captured western Deraa province though it could not militarily defeat IS..

Al-Nusra struck regime area in western part of Aleppo city.

Russian air strikes and Iranian artillery are hitting mujahideen positions in Lattakia north and northern countryside of Hama province.

Israeli defense minister Lieberman has expressed satisfaction that Assad fregime has prevailed in Deraa province.

Idlib province is packed with refugees [about two million]. Kurds [SDF] have expressed cooperation with Assad to attack Idlib.


---


Iraq
Mujahideen re-grouping. New Protests in Basra at oil wells.

August 2. Latest report is that widespread demonstrations have started again in Basra, particularly at the oil wells. Troops opened fire to keep the protestors away but could not disperse them.

Basra's representatives are calling for turning Basra into an autonomous region.

Saudi offer of solar energy has been rejected by Baghdad under Iranian pressure.

July 31. A police colonel and his brother [rank not given] were killed by gunmen on the Dujail to Baghdad road, Three local shaikhs were killed by shia militia. Clashes followed between Shia militia and local tribes men. Dujail has been placed under curfew.

Growing IS attacks have led to air strikes on IS by US and regime air force.

According to al- Jazeerah, there are two million people made homeless by the war. Refugees from Fallujah and Anbar province report lack of basic necessities.

[Al Jazeerah did not report that the entire city of Mosul was destroyed by the Shia regime forces, Iran and the US air force combined. It's entire population of one million is homeless. [Mosul did not invite Shias regime to "liberate" it. The Islamic State fought back, outnumbered 1 to 100 for 9 months.]

In July, 55 Shia regime forces were killed in the fighting and 384 wounded [according to antiwar.com] The regime claims to have killed hundred od ISIS but provides no evidenvce.


---


Syria [Important Background]
How the Russian Genocide of Syrians "saved" Assad.
Note the kinds of bombs used.

About 18000 people have been killed by Russia in 34 consecutive months of operations, including more than 7900 civilians including about 3100 children and women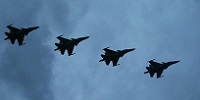 After it devoured the present existence of the Syrians and their future, and after it obliterated their past beneath the rubble caused by their missile and air strikes, Russia continues to devour the flesh of the Syrian people, to saturate its greed and silence the hunger of the blood sucker of the Syrian people and its killers, to achieve its personal interests in this country, taking over the reins of most of what in it, where the Russian hand -which had the biggest role in the displacement of the Syrian people and changed their population map- did not succeeded in appearing as a hand of peace, but rather as a lethal one that does what it desires, sometimes its raises the pace of murder and other time reduces it, but the victims are always the Syrian people, causing thousands of casualties and wounded in 34 months of its participation in the direct military operations on the Syrian territory, since the start of its strikes on the 30th of September 2015, until the 30th of June 2018, in which the Syrian Observatory for Human Rights was able to document the death of 17997 civilians and fighters of the rebel and Islamic Factions, Hayyaat Tahrir al-Sham (al-Nusra Front formerly) and the "Islamic state" organization, who were killed by thousands of airstrikes which targeted several provinces of Syria.

The Syrian Observatory for Human Rights documented the death of 75 civilians including 19 children and 22 women, they were killed in Russian raids since the 30th of April 2018 until the 30th of July 2018.

The casualties of 34 months of the Russian bombardment were:

1904 children under the age of eighteen, 1187 citizen women over the age of eighteen and 4837 males and young men.


5201 members of the "Islamic state" organization.


4868 fighters of the rebel and Islamic factions, Fath al-Sham Front, the Islamic Turkestan Party, and fighters of Arab and foreign nationalities.


It is worth mentioning that Russia recently used the "Thermite" substance in their airstrikes, which is composed of aluminum powder and iron oxide, and causes burns because it continues to ignite for about 180 seconds, and it is inside the bombs used by Russian warplanes in recent weeks of bombing the Syrian territory, it is a cluster incendiary bombs, its type is "RBK-500 ZAB 2.5 SM" which weighs about 500 kg (about 1100 pounds) dropped by the military aircrafts, and carry small sized bombs anti-individuals and anti-vehicles of the type ((AO 2.5 RTM)), between 50 -110 small sized bombs stuffed with "Thermite", which outpour out of it when they explode, the range of this anti-individuals and anti-vehicles bombs is between 20-30 meters.

On the other hand, the regime's warplanes and Helicopters have finished their 9th months of the 4th consecutive year of escalating their shelling on the Syrian territory from east to west and from north to south, targeting the Syrian cities, towns, villages and farms, by tens of thousands of explosive barrels and raids, which cause great destruction in the infrastructure and the public facilities and material damage to the property of the citizens, leaving human losses in every time, in which the Syrian Observatory for Human Rights has documented since the 20th October 2014 until the 30th of July 2018, more than 139183 raids at least, carried out by the warplanes and helicopter of Bashar al-Assad's regime, where the helicopters bombed the Syrian Territory by more than 68879 barrel bombs, while the warplanes carried out 70304 raids at least.

This violent bombardment during the 45 months, has killed thousands and injured tens of thousands, in tens of massacres witnessed in the Syrian cities and areas, where the Syrian Observatory for Human Rights has documented since the 20th of October 2014 until the 30th of July 2018, the death of 13001 civilian citizens, they are 2974 children under the age of eighteen, 1970 citizen women over the age of eighteen and 8057 men, all were killed the bombardment by warplanes and helicopters, in addition to the killing, they have also injured more than 78 thousands other civilians, during 44 months, thousands of them have amputated limbs and permanent disabilities.

The raids, airstrikes and bombing also resulted in to the death of at least 7516 fighters from the rebel and Islamic factions, Fath al-Sham Front, the "Islamic state", the Islamic Turkestan Party and several other factions. The raids, airstrikes and bombing also injured thousands of others.

We in the Syrian Observatory for Human Rights, although the Russian side is continuing to declare allegations and lies which assert that its warplanes and rocket strikes did never kill citizens, still see that the Russian Federation - the permanent member of the United Nations Security Council (UNSC), is still continuing to kill Syrian citizens, amid the continuation of the International Community's silence and ignorance about these massacres and crimes committed against the Syrian people, by Russia, which it carries out under the pretext of fighting "terrorism", while the International Community did nothing except media condemnations through it and through its United Nations special envoy to Syria about the ongoing crimes committed against the Syrian people, and we, through publishing the documented statistics of human losses, which the civilian Syrians are their main victims due to the military operations in Syria, seeking to send a message to the international community, carried through the cries and pain of the Syrian people, perhaps these shocking statistics, cries and pain may move the conscience of this community to act for the immediate sopping of the ongoing murders against the Syrian citizens, and we renew our strong condemnation against killing citizens in Syrian, and call on the UNSC and the UN to work harder to stop the daily killing against the Syrian citizens who seek to reach a state of liberty, democracy, justice and equality, and to bring the criminals to the specialized international courts, so they get their punishment.

[Syrian Observatory for Human Rights.]


---


Thought....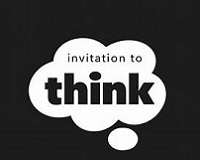 Inmates Lives Matter (too)
By Dennis S. Boatwright II

The brutal murder of scores of unarmed African American males by mostly White police officers spurred the founding of the Black Lives Matter movement.

Although the majority of confined African Americans wholeheartedly cheer the growing international recognition of the Black Lives Matter movement, many are asking: What about us?

They point out that the same racially motivated attacks on African American men by armed White law enforcement in society is more intense, brutal, and occurs with greater frequency inside the U.S. prison system. The difference, they assert, is that the attacks on prisoners are impossible to be recorded on cell phones as some police brutality incidents are in society. It is very difficult to dismiss these accusations as baseless. Recall that the ringleaders in the most notorious prisoner-abuse scandal in modern history was orchestrated and carried out by former prison guards that were deployed to aid in the second invasion of Iraq in 2003. In that scandal, ex-prison guard Charles Graner and other personnel of the U.S. Army were photographed inside Iraq's infamous Abu Ghraib prison committing the most despicable human rights violations that included sexual abuse, torture and murder.




When one reads the graphic accounts of inmate abuse and murder published in Prison Legal News and other human rights publications, or listen to the harrowing personal accounts of prisoners, something like an Inmate Lives Matter movement is long overdue.

In one instance, five white supremacist California prison guards blacked both eyes and broke the arm of a prisoner, then placed the unconscious 19-year-old inmate in solitary confinement because they were offended by a drawing of Nelson Mandela he hung inside his cell wall. In another incident, a Michigan inmate told an audience of concerned citizens during a telephone interview that he got transferred to a supermax prison because he was overheard complaining to other prisoners about how they are forced to eat molded bread and rotten apples and bananas in order to save the Michigan Department of Corrections money.

In order to stop this form of oppression, the mistreatment and physical abuse of prisoners should be treated as human rights violations that fall under the protections of the Eighth Amendment of the U.S. Constitution that explicitly forbids cruel and unusual punishment of anyone. In spite of 8th Amendment protections, prison officials will fight tooth and nail to maintain the status quo to protect their $80 billion annual budget. That is, they will continue to violate the rights of prisoners because in the overall scheme of things, prison officials and some U.S. corporations profit from how prisons are ran.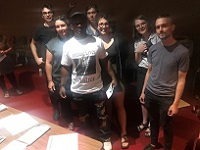 Concerned citizens also must contact elected officials, religious and community leaders, and prison employees to voice disapproval of prisoner abuse. But expressing outrage is not enough. Concerned citizens must roll up their sleeves and get serious about this issue and form organizations to effectively put and end to human rights abuses in U.S. prisons.

(Dennis Boatwright II was himself incarcerated 24 years. His confinement gave him first-hand knowledge of the mistreatment and abuse of prisoners he writes about. He is currently writing The Struggle Behind the Walls, a book that highlights and explains prisoner-led resistance movements in U.S. prisons that most in society are unaware of. On August 23, 2018 Dennis will be protesting in Lansing, Michigan to show solidarity for a nationwide prisoner strike beginning August 21st till September 9th.)

* First caption shows Dennis wearing Inmate Lives Matter shirt.
* Second caption shows Dennis standing with a group of organizers and attendees of a Lansing, Michigan event who wanted to ask him questions regarding the thoughts he shared with the audience.

Dennis can be reached at 313 397-7744, or dsboatwright43@gmail.com



---


VIEWPOINT





Advice to Jamaate Islami Pakistan on Election Failure.

Failure of Sirajul Haq's policy. Joined hands with a person of bad reputation like Maulana Fazlur Rahman.
by Hussain Khan in Japan.

[The writer is a scholar of repute, much respected in Islamic circles.]

[On August 2, after reading this, JI leader Sirajul Haq did not go to united opposition meeting. Looks like his conscience is hurting him.[

I feel very sorry and shocked on the 100% failure of respected Sirajul Haq policy because he joined hands with a person of bad reputation. He lost his home-town seat of Dir for the first time in his life. He used to be always elected from there. I tried to telephone him in Mansoorah Markaz Jamaat, Lahore 2 months ago . But unfortunately he was not available and I left a message with the Secretary of Jamaat. I tried to advise him to follow previous Amir Munawwar Hasan's policy to remain away from the notorious Maulana Fazlur Rahman.

Not only he, another Jamaat-e-Islami member of National Assembly Mr. Qudratullah was also defeated in elections. Jamaat-e-Islami lost its position what it had before the elections. Success or failure of a policy is to be judged from its results. Allah will reward him for the hard work he did day and night visiting all over Pakistan and addressing rallies. But results show that he and his colleagues have lost their position what they had earlier. Instead of moving forward, Jamaat-e-Islami has gone backward despite his sincere efforts. It was because all his hard work and sincere efforts were in totally wrong direction. Previous Amir, Munawwar Hasan had the foresight to remain away from Maulana Fazlur Rahman. But unfortunately respected Sirajul Haq was trapped by the cunning Maulana.

I felt very shocked seeing him standing with a low head and sullen face on the right side of MFR and Mr. Liaquat Baloch on his left. MFR, who failed to win elections in Halqa 38 and Halqa 39 by PTI candidates, was taking the revenge of his ignominious defeat in both elections by declaring that MMA, rather All Parties led by him including ML (N) reject national elections 2018 held in Pakistan. What a shameful scene to see Jamaat-e-Islami leaders opposing a person who says he wants to make Pakistan a welfare state on the pattern of what our Prophet (PBUH) had set example in Medinah!

Fortunately, this time he was available in Lahore to take my phone from Japan. At the very outset I told him to resign from the post of Ameer, Jamaat-e-Islami. I explained why I am asking for it. I had left for him a telephonic message 2 months ago requesting him to kindly not to join hands with MFR. But unfortunately he acted otherwise. I elaborated to him that this policy has led to disaster for Jamaat-e-Islami. Hundreds and thousands of Jamaat voters have shifted to PTI. Not only he was himself defeated for the first time in his life in his own home town, but other Jamaat MNAs like Mr. Qudratullah were also defeated. Politically it was a big blunder to try to swim against the tide of support foe PTI. Not only a political blunder, it is wrong ideologically as well. It is also against the fundamental policy of JI. It was not established to oppose those who claim to establish an Islamic state like Medinah.

He kept quiet on my request for resignation. I then quoted to him a Maulana Maududi principle. It says that we are not Power-crazy for ourselves. If someone else take up the job of establishing an Islamic State, we will be supporting such people. He then agreed to support Imran Khan if he does anything good for Pakistan and also for any measure he takes towards the direction of establishing a Medina-like welfare Islamic state in Pakistan. he quoted that JI supported PTI in its KPK provincial government but came out due to some sad and bitter experiences. Even then, I insisted that he should give a chance to IK to try for it. But his standing together with MFR in APC meeting to oppose and boycott elections is not a step in right direction. He also agreed that he will disassociate with that policy of APC or MFR and announce it after a meeting of Executive Council net day.

But I saw on television screen next day that JI Executive Council ended without any decision. Then next day I came to know that a Shura Council meeting has been called on August 11 and 12. But I was happy to find that despite the failure of Jamaat Executive council meeting and even before Shura meeting, he fulfilled the promise he had made with me. He announced next day what he had assured me to do. he declared that he will not boycott the elections. While remaining on the Opposition seats, HE WILL SUPPORT IMRAN KHAN FOR ALL HIS RIGHTFUL MEASURES. He specifically mentioned his support for IK, if he makes any move towards the establishment of any Medina-like welfare state.

I am happy that the purpose of my phone has been achieved. But the question arises why Executive meeting failed and why a call is being made to call Shura so hurriedly. I pray Shura meeting will decide to disassociate JI from MMA and direct it to be coalition Partner of PTI despite all human shortcomings of IK and his colleagues. We are not supposed to judge them on the standards of JI.

It is a political and a pure political Party and not a religious or religious-cum-political Party like JI.
PART II

Why I called it shameful? My readers will get reply to it, if your read my following paragraphs which I had written in the mail below 2 months ago.

"Maulana Maududi has emphasized it on several occasions that we are not hungry for power. If someone is doing our job, we will support him. Imran Khan is talking more of Islamic Welfare State of Madinah than Jamaat-e-Islami itself. Sirajul Haq is gradually separating himself from any such continued support.

The Jamaat has forgotten its basic mission by involving itself too much in day-to-day politics. Jamaat has not forgotten but has overlooked and has become unmindful of its basic mission of trying to work for implementation and enforcement of Shariah in our country and for its Islamization.

Now Imran Khan is teaching to the masses what Jamaat should have done. He is preaching to the masses that we became and remained Super Power of the world for 700 years until Mongols overpowered us and Halaku Khan captured Baghdad during about 1200 AD. He reminds to our people that as long as we follow the principles of Islamic Welfare State of Medinah, as taught by our Prophet (PBUH), we can again become a great power. This lesson was given by Maududi to Jamaal. Instead of trying to support such persons, who have their ideal what Maududi had preached to Jamaat, Mr. Sirajul Haq has become partner of someone who is rather a bitter enemy of such a preacher in PTI.

This is also another contradiction of Mr. Sirajul Haq. On the one hand, he had formed a coalition government with PTI in KPK and had 3 Jamaat Ministers, on the other, he is also a partner, rather working under the leadership of an enemy of PTI like Maulana Fazlur Rahman. May Allah bless him, endow him with Firasat-e-Momin and guide him to correct his wrong policies and accept his all-out efforts in the way of Allah. Ameen."

Commenting on Imran Khan victory speech New York Times has commented that Imran Khan wants to implement 'welfare state which Muhammad had established centuries ago.' Washington Post has commented that he wants to establish 'an Islamic Welfare State'.

Will it not be shameful for an Amir of Jamaat-e-Islami who has decided to oppose a person and reject his (IK) being elected, who is declaring to establish an Islamic Welfare State which Muhammad (PBUH) had established centuries ago. Imran Khan also declared to his listeners all over the world, as his Victory speech was being broadcast LIVE all over the world by the international media like BBC, CNN and others that his ideal of ruling the country will be the same as the saying of Hazrat Umar (RAT) that as a ruler he will be responsible if a dog dies out of hunger on the banks of river Fara. Had Maulana Maududi started Jamaat-e-Islami to oppose such a ruler in Pakistan and become just a puppet of a revengeful, defeated, notorious, cunning MFR. Have the members of JI elected respectful Sirajul Haq to perform such duties which are against the purpose and mission of JI?
Kind Regards,
Hussain Khan, Tokyo


---


Guidance

by Sis. Yasmin




How Should a Grave be Marked?
Based on Hadith from Ali, r.a.
'Bismillah Walhamdulillah Was Salaatu Was Salaam
'ala Rasulillah'.

'As-Salaam Alaikum Wa-Rahmatullahi Wa-Barakatuhu'.

QUESTION:

Is it permissible to put a Marker on a Grave so that it will be known whose grave it is ?

The custom in some countries is to put a stone, concrete or a peg at the head and foot of the grave, or sometimes just at the head.

What is the Islamic ruling on that ?.
Praise be to Allaah.

Islam forbids erecting structures over graves, and commands that any such structures should be knocked down. But it is permitted to put a marker on the grave so that the family and friends of the deceased will know where it is. However, this marker should not be a structure or anything else that is not allowed in 'Sharee'ah'.

1 - With regard to the prohibition on erecting structures over graves, the evidence for that is as follows....
It was narrated that Jaabir said:
The Messenger of Allaah (Peace be upon him) forbade plastering over graves, sitting on them and erecting structures over them.
[Source~Narrated by Muslim ~ 970]

Al-Shawkaani said:
The phrase "erecting structures over them: indicates that it is haraam to build anything over a grave.
Al-Shaafa'i and his companions made the following distinction:
if the structure is built on the property of the person who builds it, it is makrooh, and if it is in a public graveyard, it is haraam.
But there is no evidence for making this distinction.
Al-Shaafa'i said: I saw the imams in Makkah ordering that what had been built (over graves) was to be knocked down.

The 'Hadeeth' of 'Ali (r.a.) also indicates that such structures should be destroyed.
Nayl al-Awtaar, 4/132; the view of al-Shaafa'i is mentioned in al-Umm, 1/277
The 'Hadeeth' of 'Ali (r.a) referred as quoted below.
With regard to the command to knock down structures that have been built over graves, that is proven in the Sunnah.
It was narrated that Abu'l-Hayaaj al-Asadi said:
'Ali ibn Abi Taalib said to me: "Shall I not send you on the same mission as the Messenger of Allaah (Peace be upon him) sent me ?
Do not leave any statue without erasing it, and do not leave any raised grave without leveling it."
(Narrated by Muslim # 969).
Al-Shawkaani said:
The words "do not leave any raised grave without leveling it" means that the Sunnah is that a grave should not be made very high, and there should be no differentiation between those who were virtuous and those who were not virtuous.
It seems that making a grave higher than the amount that is permitted is haraam. This was clearly stated by the companions of Ahmad and a group of the companions of al-Shaafa'i and Maalik.
The view that it is not 'Haraam' because the earlier and later generations did that without anyone denouncing that action, as Imam Yahya and al-Mahdi said in al-Ghayth, is not correct, because the most that can be said is that they kept quiet about it, and keeping quiet does not count as evidence if it has to do with matters which are not definitive, and the prohibition of making graves high is not definitive.
The making graves high that is mentioned in the 'Hadeeth' especially includes the domes and shrines that are built over graves, and the taking of graves as places of worship.
The Prophet (Peace be upon him) cursed those who do that.
(Nayl al-Awtaar, 4/130).
With regard to it being permissible to mark a grave with something permissible, there is evidence in the 'Sunnah' which explains that....
It was narrated from Katheer ibn Zayd al-Madani that al-Muttalib said....
When 'Uthmaan ibn Maz'oon died, his bier was brought out and he was buried, then the Prophet (Peace be upon him) ordered a man to bring a rock but he was not able to carry it. So the Messenger of Allaah (Peace and be upon him) stood up and rolled up his sleeves.
Katheer said: al-Muttalib said: the one who narrated that to me from the Messenger of Allaah (Peace be upon him) said:
It is as if I can see the whiteness of the arms of the Messenger of Allaah (Peace be upon him) when he rolled up his sleeves. Then he carried it and placed it at the head (of the grave), and said....
"From this I will recognize the grave of my brother, and I can bury those among my family who die near him."
(Narrated by Abu Dawood~ # 3206)
[Source~The Isnaad of this Hadeeth was classed as hasan by al-Haafiz ibn Hajar in al-Talkhees al-Habeer, 2/133).]

Ibn Qudaamah said:
There is nothing wrong with marking a grave with a stone of a piece of wood. There is nothing wrong with a man marking a grave so that he will know where it is.
The Prophet (Peace be upon him) marked the grave of 'Uthmaan ibn Maz'oon. Al-Mughni, 2/191.

And Allaah knows best.
Courtesy ~ Sis Yasmin.

~My 'Salaams' to All~

~ Y a s m i n ~

~*Never Despair Of The Mercy Of Allah*~

~Say, 'Indeed, my Prayer, my Rites of Sacrifice, my Living and my Dying are for ALLAH, Lord of the Worlds'~
{'Quran'~Surat Al-'An'am - A# 6-162.}

{'In Shaa Allah'~'Aameen'}



2018-08-03 Fri 22:05:50 ct


NewTrendMag.org