NewTrendMag.org News # 1767
[ Click on NEWS for back issues ][ OUR BOOKS ][ Contact ][ Previous Issue ]

1 Zulqi'dah 1439 A.H.- July 15 2018 Issue # 28, Newsletter #1767

---


Hadith of the Week

Allah Forgives Sins. All you have to do is Sincere repentance.

Abu Hurairah (May Allah be pleased with him) said:
The Messenger of
Allah (ﷺ) said,
"By the One in Whose Hand is my soul ! If you do not commit sins, Allah would replace you with a people who would commit sins and seek forgiveness from Allah; and Allah will certainly forgive them."
Muslim, Book 20, Hadith 3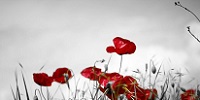 with thanks to Sis.Kristi


---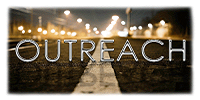 Important Jamaat al-Muslimeen Document Given to 84 Muslims.

On July 13, at the Islamic Center Ibraheem in Newark, Delaware, a 7-page Jamaat document was given to 84 Muslims ater Juma Salat.

Here is an outline of the contents of the 7-pager.


&
Attack on Red Mosque changed Pakistan's history.


900 Russian air strikes and 1700 Iranian artillery shells terrorize Deraa province, Syria,


Message to African American converts.


Advice against Stress & Anxiety.


Christians taking refuge in Islamic Sudan.


Pakistani courts judgement on "Ahmediyya: [Qadiani] cult.


Political Prisoners :

AhmedAbdelSattar.org

FreeZiyadYaghi.info

FreeMasoudKhan.net

Civil Discord Show


---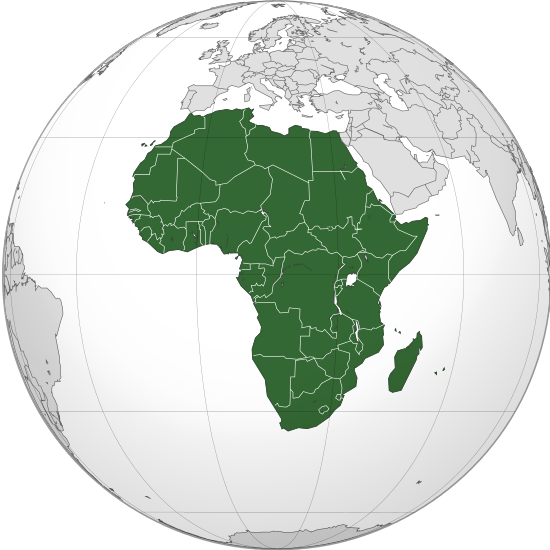 Ethiopia & Eritrea
Africans making history.


On July 9, Ethiopia's newly elected president Abiy Ahmed flew to the Eritreal capital, Asmara, and embraced the Eritreal leader who has been at war with Ethiopia for 20 years. Cheering crowds greeted Ahmed.

Ahmed is from the Oromo tribe which has been protesting for years for its political rights and was crushed by the Marxist regime.

Then on July 14, the Eritrean president Isaias Afwerki arrived in Ethiopia on a three day visit to huge expressions of joy by the Ethiopian people.

Ahmed has released political prisoners and restored basic rights.

Peace is a blessing for Eritrea too from where thousands have fled to Europe to avoid being conscripted to fight the war.


---



Iraq

A Week of Turmoil. Widespread Protests in Basra, Kerbala, Najaf. Curfew imposed. ISIS openly active in Kirkuk, Diyala, Salahuddin Provinces.

Abadi Rushed back from NATO headquarters in Brussels

July 15. The regime has clamped curfew in the provinces of Basra, Kerbala and Najaf. Social media has been blocked. Flights into Basra and Najaf have been suspended.

In Najaf, hundreds of protestors stormed the headquarters of the so-called Iraqi Hizbullah and set it on fire. They also ransacked the headquarters of the governor. Latest is that protestors have taken over Najaf airport.

Hashad al-Shaabi, Iran-backed militia, fired on protestors killing one and injuring several.

The protests which started in Basra a week ago over corruption and economic disasters have spread all over the Iraqi south which has the oil fields as well as the Shia holy places.

The regime is urging the security forces not to be violent but there have been shootings by the security forces which have left four protestors dead and 33 wounded in Basra alone. ,

Abadi, the Prime Minister, is rushing back from Brussels where he was in a NATO conference.

In the northwest, the regime is using air strikes which have killed 7 IS infiltrators but steady in flow of mujahideen from Syria into Iraq is continuing. In the provinces of Kirkuk, Diyala and Salahudeen, Islamic State fighters have come out openly.

Turkish air raids on PKK in the extreme north are continuing.


---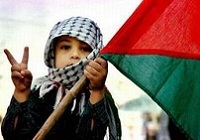 Israeli Air Strikes vs Minor Gaza "rockets" and kites.

On July 14, Israel bombed several structures in Gaza associated with Hamas.

The structures were empty but 2 passersby were killed and 20 injured.

Only one of the many "rockets" fired from Gaza hit an Israeli building injuring 3 Israelis.


---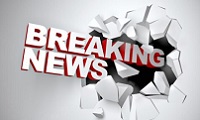 Safar al-Hawali, Leading Islamic Scholar Arrested in Saudi Arabia.

On July 11, Saudi security forces arrested top scholar Safar al-Hawali despite his poor health. His three sons were also arrested.

Worst was the brutal way in which his brother Saadullah was arrested.

Apparently the regime was responding to al-Hawali's just published book MUSLIMS and WESTERN CULTURE in which he criticized Saudi relations with Amerca, General Sissi of Egypt and the regime of UAE. He also criticized the Saudi boycott of Qatar.


---


Saudi Arabia vs ISIS

July 12. Reuters reports that Islamic State fighters attacked a Saudi Arabian checkpoint in the city of Buraidah. Heavy Saudi losses were downplayed by the Saudi Press Agency which said only one security member and a "foreigner" were killed. IS on its al-Naba media reported that three of its fighters were killed.


---


Egypt
Massive Explosion.
31 sentenced to death.

July 12. A petrochemical plant caught fire on the out skirts of Cairo's International airport. According to the Express [UK} "the blast could be heard across large parts of the city." A huge plume of fire was photographed by many in social media.

Flights were suspended but regime media tried to minimize the blast and said "flights resumed."

Regime said 12 people were injured, none killed.

[IS has been fighting the regime in the Sinai, across the canal.]

The same day as the explosion, the regime sentenced 31 Islamic men to death, 18 in Zagazig and 15 in Ismailiya [7 in absentia]


---


South Africa: Israeli leader K...

July 6. Top Jewish Zionist advocate of Israel, Sergio Kowensky, was killed by gunmen in Johannesburg who did not take his car, wallet and cellular phone.

He was Chairman of Netanyahoo's Likud Party in South Africa.

Last, week a German flag and Swastika were painted on a wall in Johannesburg.

Last month, a Jewish South African, Jeffrey Zetler, was stabbed to death near Cape Town.


---


Editorial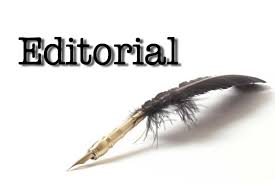 Iran's Blunder
Hijab is Blessed but is not to be Imposed by Power.
by Kaukab Siddique

Women in Iran have made a number of symbolic gestures of defiance of the hijab. Repressive imposition by the regime has led to a serious backlash. Numerous women are involved. One of them has been dancing at home and sending out copies of her dances to social media which have gone viral.

Another woman took off her veil and hung it in the public square resulting in countless photos taken by the public.. She was arrested.

: Forceful imposition of hijab is not Islamic. It is the woman's choice and the prophet, pbuh, never forced it on women]


---


PAKISTAN





Regime Arrests Nawaz Sharif and Maryam. Thousands protest.
Why is a popular leader being demonized?
from New Trend's Pak Observer.

July 13. Large crowds had gathered in Lahore, Islamabad and other cities in Punjab to welcome back Nawaz Sharif, the ousted Prime Minister, and his daughter Maryam returning from London.. Massed police forces blocked the movement of the crowds. The people could not reach the airport. Nearly 400 activists were arrested. The regime picked up both Nawaz and Maryam and took them to jail. They are appealing the sentences against them.

Pakistani politicians are known to be self-centered and have accumulated tremendous wealth which contrasts horribly with the poverty of vast numbers of Pakistanis.

The military lives comfortably in cantonments distanced from the tangled mess of Pakistani society. With the help of a well organized intelligence service allied to a boisterous propaganda machine, the military can ease in or ease out any of the country's political leaders.

Nawaz Sharif survived the moves of General Musharraf and became the elected leader of Pakistan. His weakness in public opinion was that he had amassed tremendous wealth, some of which was visible in his foreign acquisitions.
Slowly but steadily, owing to public support, he became a problem for the military.
He was accused of corruption and finally disqualified on technical grounds, which could easily be applicable to most other politicians.

Nawaz Sharif was also blamed for the unhappy military confrontsation in Kargil with India. It was General Musharraf's blunder and it was quietly carried out behind the back of the elected leader, Nawaz Sharif.

The military is a sly supporter of Imran Khan. The removal of Nawaz Sharif has cleared the way for Imran Khan to be Pakistan's apparent leader.

Nawaz Sharif has a stronghold in Lahore which is so strong that many in Punjab, particularly in Lahore, are not convinced that Nawaz Sharif is corrupt. His daughter Maryam has become a popular activist and though she she too has been disqualified, her popularilty is burgeoning owing to the typical Punjabi sense of chivalry which at one time brought support for Benazir Bhutto.

In his personal character Nawaz Sharif is seen as a religious person, decent and conservative, but certainly not radical. . So the military brought two elements to cut down his religious support: Khadim Hussain Rizvi, the right wing of Islam, and Hafiz Saeed. , the "radical."

America has declared that Hafiz Saeed is a terrorist or a promoter of terrorism. However, the military likes him and he can hold large prayer gatherings without being stopped by the regime.

[He strongly opposes the mujahideen groups which have been fighting the military.]

Both are cutting off some of Nawaz Sharif's support in Lahore.

Most people don't know that the military showed its skill in manipulating the internal election process of Jamaate Islami as a result of which Munawar Hasan could not be re-elected as Ameer of Jamaate Islami. He had openly opposed the military operations against the mujahideen and had dared to say that those killed in US drone strikes are shaheed.

Imran Khan has brought a large number of traditional wheeling-dealing politicians into his party who will use all their wiles to get themselves elected as his supporters. He calls them "electables." So the chances that Imran khan will change Pakistan are dim.

---
---


War News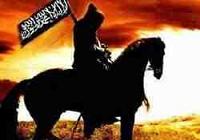 Pakistan . Ugly Attacks on Supporters of Army.

July 13. A big explosion said to be from an ISIS human bomber in Mastung [Baluchistan] killed 128 people and injured more than 150. The explosion took place among supporters of the military gathering for election campaign. Their leader, a prominent feudal lord, Nawabzada Raisani, was killed in the explosion.

[There have been numerous smaller explosions too.]

Its is shocking for Pakistanis because the army had assured them that "militants" had been wiped out.

ANP Gathering hit.
On July 10, in Peshawar, a gethering of the secular ANP was hit by a bomb explosion which killed 20 people and injured 30. Among those killed was Haroon Bilour, top leader of ANP.

According to the secular daily Dawn,Pak Taliban had threatened to hit ANP because of its support for military action against the Taliban.


---


Iran
Sunni Preacher killed.

July 10. In Khash city, in Sistan province,
gunment suspected to be agents of the Iranian government killed Sunni scholar Abdul Shakoor Kurd. He had been converting shias to Sunni Islam and had received warnings from the government.


---


On the border of Iranian Kurdistan with Iraq, a clash occurred between Islamic fighters and Iranian militia. There were casualties on both sides but details are not available yet.


---


Syria

Deraa Province Surrenders to Avoid Russian Bombing. Fighting Erupts in Quneitra area. IS Enters Eastern Idlib and Fights regime in Western Deraa.

July 9-15. Defenders of towns in eastern Deraa province following last weeks storm of bombing and shelling are surrendering. These defenders are people's committees who took the name "Free Senior Army, FSA" who evicted Assad's regime from their communities. Faced with Russia and Iran and the ruthless bombing of civilians by the regime's allies, FSA decided to accept the Russian "plan." Russia will protect them, they think, even though the Assad regime will be re-installed, Those who don't accept the Russian plan will be transported peacefully to Idlib and Afrin areas.

The first group of buses carrying 1600 of these "rejectors" left for the north on July 15.

The people of Deraa rejected Assad's regime by fleeing as the regime's allies advanced. More than 350,000 people left their homes but Jordan closed its border and they had nowhere to go. Under Russian promises of protection they are returning home.

What will they find? SOHR reports that regime troops are looting the 8 towns which accepted the Russian plan.
[On the sidelines, the village of Heet on the Jordan border which had been evacuated by FSA was captured by ISIS in a quick move which also got them the weapons abandoned by FSA volunteers.]

On July 14-15, Russian air force and Iranian artillery began the attack on towns in Quneitra province. The opposition there, mostly FSA, have been hit by 850 shells fired by Iran and the Lebanese Hizb plus some bombing by Russia. In the first clashes between Iran and Hizb versus local Syrian fighters, 18 of the regime supporters and 13 of the Islamic opposition were killed..

Bombing of the enclave held by ISIS in western Deraa has begun.

In eastern Idlib, following clashes between Tahrir [al-Nusra] and ISIS, the latter has taken over some areas.. Tahrir earlier captured the local commander of IS and beheaded him along with several others. In turn ISIS is assassinating Tahrir members. The result is growing chaos in eastern Idlib.

The province of Idlib is packed with refugees. If Russia and the Shias attack, there will be a human rights cataclysm.

American bombing of Civilians.

On July 13, American air force bombed the town of al-Soussa in the ISIS enclave on the Euphrates. At least 54 people were killed, including 28 civilians and 34 ISIS members were killed.

American missiles again hit the town of Hajin. Casualties are not clear yet.

In an interesting development, al-Rahman fighters who left the Douma area [Damascus suburb] after Russian bombing are re=constituting themselves and buying weapons [In the Afrin region nominally under Turkish control in north central Syria]

Fighting between regime troops and Islamic groups is also reported from northern Latakkia and western Aleppo province.

Russian and Iranian forces have reached so far into Syria that Abu Bakr Baghdadi's son is reported killed in a commando action against the in eastern Homs province.

Son Killed.

July 4. The 18 year old son of top IS leader Abu Bakr al-Baghdadi was killed in Homs province while leading a combat mission against Assad regime and Russian troops. The 18 year old Hudhayfah al-Badri was reported killed by several outlets including IS media as well as several western media including BBC.


---


News Within the U.S.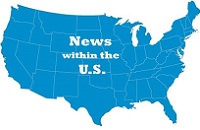 Abdul Kadir
Political Prisoner from Guyana died in US Prison on June 29.
by Br. Abu Talib [Jamaat al-Muslimeen.]

Abdul Kadir was one of the innocents from the Caribbean who were trapped in the conspiracy theories which the government launched after 9.11,

He was convicted on the words of a drugee informant who was the key witness in the trial. Throughout the trial Br. Abdul Kadir maintained his innocence. Three others with him were also sentenced in 2010.

Owing to his work at the JFK airport in New York, the government claimed that he was part of a plot to blow up the entire airport.! It was a ridiculous claim with no evidence.

No one knows what was done to him in prison and he died on June 29. He has been buried in his home country.

He will be missed by the Islamic Community in the Caribbean for his stand for the rights of others there, especially the shia Community.

It a lesson for all of us who are involved in peaceful struggle.


---


Police Clash with Protestors in Chicago after Shooting.

July 14. Several hundred protestors clashed with police in south Chicago after police shot and killed a Black youth whom they suspected of having a gun.

The clashes continued for several hours.

Killing of Black men by police has become common in major American cities.


---


Thought....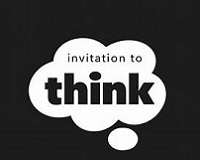 Massive Protests in London against Trump.
Why are Muslim Countries Silent?
Sufiism?
by New Trend Observer

Hundreds of thousands of people protested in London, England, on the arrival Of US President Trump. Smaller protests in other cities followed.

The Muslim mayor of London supported the floating of a big balloon over London depicting Trump as a baby in diapers. The balloon has become extremely popular. in various sizes,.

Trump's rude and thoughtless behavor towards the Queen was also noted and ridiculed.

Why are Muslim countries silent about Trump although he is openly opposing Muslims, supporting Israel and making a blasphemous declaration on Jerusalem.

The Muslim world has deviated from Islam in many aspects. Too much sufiism has made it non-political and unable to express itself.


---


Guidance




[What does Islam say about Extra
Terrestrial Beings? Can they be Harmful to us? Are they like humans?]

The World of Jinn.
by Sis. Yasmin

The infamous 'spirit beings' that are found in so many sources about Islam:What are they? Do they possess people? Are they Muslims?

Maybe there is a Jinn sitting in the corner of your room right now, or even one behind you. If so, then how will you deal with this creation of Allah?

Learn Islam properly and you will be able to deal with all of Allah's creation -and not just the Jinn.

Throughout history man has always had a deep attraction for the supernatural and the unseen. The existence of a world parallel to our own has always fascinated people. This world is commonly referred to as the spirit world, and almost every set of people have some concept of one. With some people, these spirits are no more than the souls of dead people- or ghosts. With others, spirits are either the forces of good or the forces of evil - both battling against one another to gain influence over humanity. However, both of these explanations are more in tune with folk tales and fantasy. The true explanation of such a world comes from Islam.

Like every other way, Islam also claims to explain this realm of the unseen. It is from this realm that Islam explains to us about the world of the Jinn. The Islamic explanation of the Jinn provides us with so many answers to modem day mysteries. Without the knowledge of this world, the Muslims would become like the non-Muslims and be running around looking for any old answer to come their way.

So, who or what are the Jinn?

Existence

The Jinn are beings created with free will, living on earth in a world parallel to mankind. The Arabic word Jinn is from the verb 'Janna' which means to hide or conceal.

Thus, they are physically invisible from man as their description suggests.

This invisibility is one of the reasons why some people have denied their existence. However, (as will be seen) the affect which the world of the Jinn has upon our world, is enough to refute this modem denial of one of Allah's creation.

The origins of the Jinn can be traced from the Qur'an and the Sunnah.

Allaah says:

"Indeed We created man from dried clay of black smooth mud. And We created the Jinn before that from the smokeless flame of fire" [Quran 15:26-27]

Thus the Jinn were created before man. As for their physical origin, then the Prophet (peace and blessings be upon him) has confirmed the above verse when he said:
"The Angels were created from light and the Jinn from smokeless fire" [1].

It is this description of the Jinn which tells us so much about them.

Because they were created from fire, their nature has generally been fiery and thus their relationship with man has been built upon this.

Like humans, they too are required to worship Allah and follow Islam.

Their purpose in life is exactly the same as ours, as Allaah says:

"I did not create the Jinn and mankind except to worship Me" [Quran 51:56]

Jinn can thus be Muslims or non-Muslims. However, due to their fiery nature the majority of them are non-Muslims. All these non-Muslim Jinn form a part of the army of the most famous Jinn, Iblees- the Shaytaan [2].

Consequently, these disbelieving Jinns are also called Shayateen (devils).

As for the Jinn who become Muslims, then the first of them did so in the time of the Prophet (peace and blessings be upon him) when a group of them were amazed by the recitation of the Qur'an.

Allaah orders the Prophet (peace and blessings be upon him) to tell the people of this event:

"Say (O' Muhammed): It has been revealed to me that a group of Jinn listened and said; 'Indeed we have heard a marvelous Qur'an. It guides unto righteousness so we have believed in it, and we will never make partners with our lord." [Quran 72:1-2]

In many aspects of their world, the Jinn are very similar to us. They eat and drink, they marry, have children and they die. The life span however, is far greater than ours. Like us, they will also be subject to a Final Reckoning by Allaah the Most High. They will be present with mankind on the Day of Judgment and will either go to Paradise or Hell.

Abilities

That which clearly distinguishes the Jinn from mankind, are their powers and abilities. Allaah has given them these powers as a test for them. If they oppress others with them, then they will be held accountable. By knowing of their powers, we can often make sense of much of the mysteries which go on around us. One of the powers of the Jinn, is that they are able to take on any physical form they like. Thus, they can appear as humans, animals trees and anything else. Over the last few years the interest in the subject of aliens and UFO's has become heightened.

Programs such as the X-files and the Outer limits have increased the popularity of the theory that aliens exist. Thousands of people have sighted strange looking creatures all over the world. These sightings however, have still not proven substantially that aliens exist. Rather - and it seems more plausible all the sightings of such creatures were just Jinn parading in different forms.

So the next time you see something that looks like E.T, it's most probably just a wicked Jinn trying to scare and confuse you!

The ability to possess and take over the minds and bodies of other creatures is also a power which the Jinn have utilized greatly over the centuries. This however, is something which has been prohibited to them as it is a great oppression to possess another being. Human possession is something which has always brought about great attention. But the true knowledge of this subject is rare amongst the people. Over the last 3 decades the subject of possession has become very commercialized. During the 70's films such as The Exorcist and Rosemary's Baby were used to educate people about possession. However, because such institutions (the film industry) were heavily influenced by Christianity, knowledge of the subject was non-existent.

Rather than educate people about Jinn possession, films such as The Exorcist just tended to scare the living daylights out of us![3]

Only through Islam can we understand such a phenomena.

We know as Muslims, that Jinn possess people for many reasons.

Sometimes it is because the Jinn or its family has been hurt accidentally.

It could be because the Jinn has fallen in love with the person.

However, most of the time possession occurs because the Jinn is simply malicious and wicked. For this reason we have been told by the Prophet (peace and blessings be upon him) not to loiter in those places where the Jinn reside, e.g. graveyards, ruins, deserts, market places etc. We have also been commanded to recite the Qur'an frequently in our houses as the Prophet (peace and blessings be upon him) said:

'Indeed, the Shaytaan flees from the house in which Surah AI-Baqarah

(the 2nd chapter of the Qur'an) is recited" [4].

If a person does become possessed, then the name of Allaah has to be used in expelling the Jinn. If we look at the practice of the Prophet and his companions, we find many dua (supplications) to exorcise the Jinn. All these dua invoke Allaah to help the possessed person. How contrary this is to many modern-day exorcists.

Many exorcists, Muslim and non-Muslim, often invoke the names of others besides Allaah to exorcise the Jinn [5]. When the Jinn does leave, these people believe that their way was successful. However, this is a ploy of the Jinn, as it knows that if it obeys the exorcist, then it has succeeded in making him worship others besides Allaah i.e. commit shirk (blasphemy).

The Jinn often returns when the exorcist leaves, as it knows that nothing except the words of Allaah can stop it from oppressing others.

It is not only humans which are possessed, but also animals, trees and other objects. By doing this, the evil Jinn hope to make people worship others besides Allaah. The possession of idols is one way to do this. Not so long ago the world-wide phenomenon of Hindu idols drinking milk, shocked the world. From Bombay to London, Delhi to California, countless idols were lapping up milk. Ganesh [6] the elephant god, Hanuman the monkey god and even Shiva lingam, the male private organ(!), all seemed to guzzle down the milk as if there was no tomorrow! Unfortunately people were taken in by this (including Muslims) and many flocked to feed (?) the Hindu gods. Anyone who knows about Jinn possession, will undoubtedly know that this is a classic attempt to make people commit shirk. And it worked, as many people started to worship these lifeless pieces of wood and marble. Anyone with half a brain would say to themselves, 'why on earth does a god need to be fed?!! Surely if Ganesh, Hanuman or Shiva were divine then they wouldn't need feeding?' However, such common sense seemed to be lacking as the Jinn played havoc with these gullible people.

The Occult

Through their powers of flying and invisibility, the Jinn are the chief component in occult activities. Voodoo, Black magic, Poltergeists, Witchcraft and Mediums can all be explained through the world of the Jinn. Likewise, so can the illusions and feats of magicians. Because the Jinn can traverse huge distances over a matter of seconds, their value to magicians is great.. In return for helping them in their magic, the Jinn often ask for the magicians to sell their souls to them and even to Iblees.
Thus the magicians take the Jinn and Iblees as lords besides Allaah. In our day, some of the feats performed by magicians and entertainers are without doubt from the assistance of the Jinn.

Making the Statue of Liberty disappear, flying across the Grand Canyon and retrieving a ship from the Bermuda Triangle [7], have all been done by the Jewish magician David Copperfield. There is NO way that a man could do such things without the assistance of the Jinn. It would not be surprising therefore, if David Copperfield had sold his soul to Iblees himself. Because of their involvement with the Jinn, and its result in shirk, the Prophet (peace and blessings be upon him) said:

"The prescribed punishment for the magician is that he be executed by the sword" [8]. Some may argue that this is barbaric, but if, the likes of David Copperfield truly had powers, then they could just put their heads back on again!!

One of the most frequent activities associated with the Jinn, is fortune telling.

Before the advent of Prophet (peace and blessings be upon him) fortune-tellers and soothsayers were wide spread. These people would use their associates from the Jinn to find out about the future.

The Jinn would go to the lowest heaven and listen to the Angels conversing amongst themselves about events of the Future which they heard from Allaah.. The Jinn would then inform the fortune-tellers. This is why before the time of the Prophet (peace and blessings be upon him) many fortune-tellers were very accurate in their predictions. However, upon the Prophet's arrival the heavens were guarded intensely by the Angels, and any Jinn who tried to listen was attacked by meteors (shooting stars):

"And We have guarded it (the heavens) from every accursed devil, except one who is able to snatch a hearing and he is pursued by a brightly burning flame" [Quran 15:18]

The Prophet (peace and blessings be upon him) also said:
"They (the Jinn) would pass the information back down until it reaches the lips of a magician or fortune-teller Sometimes a meteor would overtake them before they could pass it on. If they passed it on before being struck, they would add to it a hundred lies"[9].

Thus, it is clear from this as to how fortune-tellers get predictions of the future right. It is also evident as to why they get so many wrong.

Men like Nostradamus[10] are an example, as some of his predictions of the future were correct whilst many were completely wrong. Unfortunately, the amount of fortune telling which occurs amongst the Muslims is also increasing.

By visiting Muslim lands such as Morocco, one is able to see as to how much inter Jinn-fortune-teller activity there really is. If you look up at the sky on a clear night in Morocco, you will see the heavens ablaze with shooting stars! A clear display of the devils being chased away from the heavens.

Fortune-tellers also operate through the Qareen. The Qareen is the Jinn companion which is assigned to every human being. It is this Jinn which whispers to our base desires and constantly tries to divert us from righteousness.

The Prophet (peace and blessings be upon him) said:
"Everyone of you has been assigned a companion from the Jinn. The companions asked: Even you O' Messenger of Allaah? And the Prophet replied: Even me, except that Allaah has helped me against him and he has submitted. Now he only tells me to do good"' [11].

Because the Qareen is with a person all his life, it knows all that has happened to the person from the cradle to the grave. By making contact with the Qareen, the fortune-teller is thus able to make out that it is he who knows about the person. He looks in his crystal ball or the palm of a person and proceeds to amaze him with knowledge which no one else knows[12].

The severity of going to a fortune-teller is such that the Prophet (peace and blessings be upon him) said:

"The prayer of one who approaches a fortune-teller and asks him about anything, will not be accepted for forty days or nights" [13] and: "Whosoever approaches a fortune-teller and believes in what he says, has disbelieved in what was revealed to Muhammad" [14].

The effects of the Jinn are not just limited to fortune-tellers.
Other activities such as oujia boards and seances, which are used to contact the dead, are manipulated by the Jinn. 'Are you there Charlie? Speak to us Charlie!!' are the sort of words spoken by anxious relatives (names are obviously different!) seeking to make contact with their loved ones. And it is when the Jinn starts to talk and communicate as 'Charlie', that the people are truly fooled [15].

One of the biggest manipulations of the Jinn is through visions. Through these visions the Jinn are more likely to lead people away from the worship of Allah than any other way. When a person sees a vision in front of his eyes it is something which is very hard to explain away. Only by having knowledge of the world of the Jinn and conviction in Allah, can a person fight such a trial. The countless numbers of visions of Jesus Christ and the Virgin Mary over the centuries has been a popular choice for the devils. It almost seems as if leading Christians astray is the most easiest trick for the Jinn! Not only are Christians fooled by these visions, but often the Jinn possess and begin to talk from their voices. To the Christians this is known as the tongues of the Angels and thus a proof for their faith. However, the amount of unintelligible nonsense and rubbish which is heard is a clear proof that this is in fact the tongues of the devils! For other people, visions of their parents or relatives are commonplace. By taking on the form of people's parents, the Jinn can convince people that the souls of dead people still mix with the people of the earth. This is why so many people believe in ghosts.

The onslaught of satanic visions has also hit the Muslims. Many Muslims claim to have seen visions of the Prophet Muhammed (peace and blessings be upon him) and even Allaah! By doing this, Shaytaan is able to lead astray the weak Muslims.

Through such visions, Muslims are often told that the commands of Islam are not applicable to them. The Jinn tell them that Prayer, Fasting, Hajj etc. are not obligatory for them. It is a great deception and unfortunately one which has been very effective. The extent of satanic visions still continues to this day. The death of Diana Princess of Wales sparked off great love and adoration for this woman. In fact the grief of the British people was such, that it was as if Diana was something divine. No sooner had the mourning of Diana reached its peak, that visions of her were already being seen at Hampton Court Palace! If these visions did occur, the desire of Iblees and his army of Jinn to capitalize on this event, was evident. Such visions are clear attempts by Iblees to lead mankind away from the path of Allaah [16].

The world of the Jinn is one which is both sinister and intriguing. By knowing of this world we can explain many of the mysteries and issues which bother us. By doing this we can avoid the extremes which the people have gone to; nothing being more extreme then worshipping others besides Allaah. By learning the Tawheed of Allaah, we defend ourselves from these hidden allies of Iblees:

"Indeed he (Iblees) and his tribe watch you from a position where you cannot see them" [Quran 7:27]

Maybe there is a Jinn sitting in the corner of your room right now, or even one behind you. If so, then how will you deal with this creation of Allaah? Learn Islam properly and you will be able to deal with all of Allah's creation - and not just the Jinn. By becoming true Muslims and followers of Islam, the fear of Iblees, Jinn and anything else will leave us - nothing will touch the Believer unless Allah wills.

Footnotes


Reported by Muslim - Eng. Trans. Vol. 4, p.1540, No.7134

It must be remembered that Iblees is a Jinn and not an Angel. The concept of the Devil being a fallen Angel is from Christianity and not Islam.

In fact when The Exorcist was first shown on cinema, it was so scary that many people fainted and one even died!

Authentic - Reported by Tirmidhee

Whilst Christians invoke the name of Jesus, many Muslims invoke the name of pious Muslim saints! The rituals which are conducted by many Muslims are more akin to voodoo then the exorcism practiced by the Prophet and his companions!!

Ganesh, the elephant headed deity, seemed to be the biggest drinker! In fact it didn't just stop at milk. At the time of these occurrences, a woman in India decided to see if Ganesh would drink anything else - so she offered him whiskey!! And Lo and behold Ganesh drank the Whiskey!!! Suffice to say, the woman was kicked out of India.

The ship which was recovered was more than 50 years old. It subsequently caught alight and was conveniently destroyed.

Authentic - Reported by Tirmidhee

Reported by Bukhari - Eng. Trans. Vol.7, p.439, No.657

Michel de Nostradamus was a famous French soothsayer of the 16th century.

Reported by Muslim - Eng. Trans. Vol.4, p.1472, No.6757

The classic example of how fortune tellers can be wrong is the case of Diana, Princess of Wales and Dodi Fayed. Both went to see a fortune teller who told Diana that she would live a long and happy life. A few weeks later, on August 31st 1997, Diana and Dodi Fayed were dead. After this the fortune tellers flew for cover, as their evil art showed its decadence.

Reported by Muslim - Eng. Trans. Vol.4, p.1211, No.5540

Authentic - Reported by Ahmed

Ouija boards are so misleading, that people have even managed to get in touch with the spirit of Jack the Ripper!!

An informative book on the world of the Jinn is 'Ibn Taymeeyah's Essay on the Jinn'.

__._,_.___

~Salaams to all~

Sister in Faith~ (Yasmin)

~*Never Despair Of The Mercy Of Allah*~

~Say, 'Indeed, my Prayer, my Rites of Sacrifice,
my Living and my Dying are for ALLAH, Lord of the Worlds'~
{'Quran'~Surat Al-'An'am - A# 6-162.}


---


Contribution from a Reader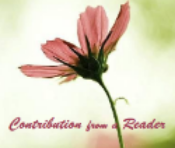 The Emperor has no Clothes.
Assad, the Tyrant of Syria Using Foreign Armies to Crush Syrians.
[Thoughts from Sis. Karina Friedemann.]

O Assad: you can bring the Iranians, you can bring the Iraqis, you can bring the Lebanese, you can bring the Afghanis, you can bring the Pakistanis to fight your battles on the ground (because you are a failure that cannot find enough Syrians to fight for you - whilst hilariously claiming that you are defending "Syrian self-determination."

But you'll never break this people. A people who, for all their suffering, know just how much of a vacuous, insecure and pathetic coward you are. A people who know how you invited invaders into your country to protect your unearned throne.



2018-07-15 Sun 20:38:59 ct


NewTrendMag.org