NewTrendMag.org News # 1751
[ Click on NEWS for back issues ][ OUR BOOKS ][ Contact ][ Previous Issue ]

7 Rajab 1439 A.H.- March 25 2018 Issue # 12, Newsletter #1751

---


Hadith of the Week

Ibn Umar reported: The Prophet, peace and blessings be upon him, said:

A believer will be brought to his Lord Almighty on the Day of Resurrection. He will place his veil over him and make him admit to his sins, saying: Do you recognize your sins? The believer will say: My Lord, I do recognize them. Allah will say: I concealed them for you in the world and today I forgive them. Then he will be given the book containing the record of his good deeds. As for the unbelievers and hypocrites, there will be a general announcement before all creation saying that these people had lied about Allah.

Ṣaḥīḥ Muslim 2768

[With thanks to Sis. Kristi]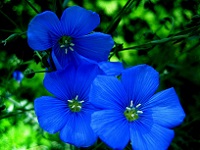 ---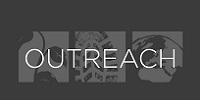 Jericho Movement

Prominent Activists Supporting Political Prisoners Meet in New York City.

by Br. Abu Talib [Jamaat al-Muslimeen Brooklyn]

On March 24, the 20th anniversary of the Jericho movement was held in a progressive church at 750 West 79th street in New York City. Jericho Movement supports political prisoners, mostly non-Muslims, but it has numbers of M.uslim supporters.

More than a 100 activists were in this church known as Holy Rood Episcopalian church.

The keynote speech was by Br. Jihad Abdul Mumit [from Richmond, Virginia] who is their leader. The Palestinian flag was up and a Puerto Rican spokesman was there.

I gave out New Trend, with Jamaat al-Muslimeen info in it, to all the activists and invited some of them to our shoora scheduled for April 22.


---



Jamaat al-Muslimeen's Facebook page
Reached 10876 people.

The March 18 issue of New Trend reached 10876 people in Pakistan, Bangladesh, UK and USA.

It carried the story of the US Muslim police officer who gave his life to save a woman.

Also report on the great Turkish victory in Afrin, Syria, and other items.

Political Prisoners :

AhmedAbdelSattar.org

FreeZiyadYaghi.info

FreeMasoudKhan.net

Civil Discord Show


---



Reposting from Pakistan. Marathon in Support of Aafia Siddiqui by Nadrat Siddique

Nadrat Siddique is an American Muslimah of Pakistani origin.

She has been running marathons with outstanding success and amazing timing.

What makes her outstanding even among marathoners is that she supports the causes of oppressed people by wearing shirts in the races with their name on her shirt.

Her marathon participation in recent months has focused on the case of Dr. Aafia Siddiqui who is Pakistan's most distinguished political prisoner held in a US prison in Fort Worth, Texas.

A report on a recent marathon by Nadrat in support of Aafia was sent on line to Pakistan.

Amazingly, it received 150 re-postings from Pakistanis.

It appears that Pakistani readers have become aware that Muslims in America are aware and do support good Pakistani causes.


---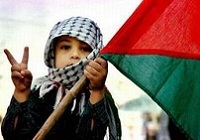 Shaikh Yassin

[Courtesy Ahmed Sajjad from Pakistan in facebook.]

March 22, 2004, Shaikh Ahmad Yassin, founder of the Hamas Islamic movement in Gaza, was killed by an Israeli Apache helicopter using a hellfire missile. He was killed coming out of a mosque after Fajr prayers in a wheel chair as he was quadripalegic. The Israelis flew jet fighters to drown out the sound of the helicopter. Those helping him were also killed.

Shaikh Yassin projected that Israel which was establishref by military force would go out the same way over 40 years.

He believed that faith is stronger that weaponry.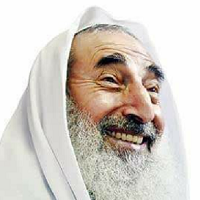 ---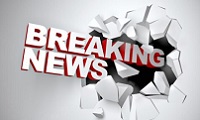 Pakistan Arrests senior Police officer trying to escape

March 20. Rao Anwar, an officer who carried out extra judicial killings in Karachi was arrested just as he was about to flee the country.

His arrest had been ordered but he disappeared for a month and was on the point of taking a plane out when an officer recognized him.

He killed a member of the Mehsud tribe who had no connection with any militants. The tribe protested and it became a major cause.

Late reports indicate that he killed hundreds of people in extra judicial killings [fake encounters].

It is feared that Pakistani intelligence services were supporting him.

MQM leader Altaf Hussain has issued a blistering attack on the entire police/military establishment as reports of extra judicial killings are coming out.


---


Latest Khutba




Latest Revolutionary Khutba

The Decline and Fall of America? Corruption Rampant from top to bottom.
People cannot be Changed by Making laws. Belief in Accountability in the Hereafter is essential.

On March 23 Br. Kaukab Siddique gave the juma khutba at Masjid Jamaat al-Muslimeen in Baltimore. Here is an outline of the khutba.


Text:


والَّذِي¦َ يُؤْمِنُ¨نَ بِمَا أُنزِلَ إِلَيْكَ وَمَا أُنزِلَ مِن قَبْلِكَ وَبِالآخ¦رَةِ هُمْ يُوقِنُو¦َ

And who believe in that which is revealed unto thee (Muhammad) and that which was revealed before thee, and are certain of the Hereafter. [The Qur'an 2:3]



Text #2:



"Each one of you is a ruler and each of you is responsible for those you rule..." [Sahih Bukhari, Book 13. Hadith # 18.]
Without faith in Allah and the Hereafter, nothing can change. Making laws is not the answer.


Racism is against the law. Has racism ended? No! In fact it is at a higher level than ever before.


Crime is widespread. Of course we have laws against crime. Result: Prisons are full but crime continues.

People coming out of prisons become hardened [unless they accept Islam].


We are killing our own people. School shootings are widespread and police shootings are common,


This evil has been years in the making. Dr. King wanted to link up with White people. He was shot down by a White man.

Malcolm X wanted to move out of his cult to see Whites as human. He was shot down by his own people in broad daylight [through a conspiracy]


Conventional religion cannot change the situation. Look at the churches across the city. Can they stop people from getting on drugs? Not at all. In fact drug use is widespread and increasing exponentially.


:Part 2


The idea that if you kill your opponents, you win, is widespread. The air force drops bombs on Iraq and we think we are winning, but groups more militant than before appear. Resistance has emerged globally in the Muslim world.. We have been waging war in Afghanistan for 16 years. Result: Most of Afghanistan has joined our enemies.


Sexual corruption has become so widespread that women across the country are complaining of sexual molestation and abuse. The President of USA is being charged by woman after woman with random sex. America has become like pre-Islamic Arabia when sexual gossip was part of the evening entertainment.


The only way out is belief in the ONE God, Allah, faith in the truth brought by Abraham, Moses, Jesus and Muhammad, peace be on them, and SPECIFICALLY belief in accountability in the Hereafter.


Be united, compassionate towards the oppressed, strong against the oppressors and alert against infiltration by agents and enemies.

O Allah! give us success in this world and in the Hereafter. Help us to study and understand the Qur'an and the Hadith and to implement them in our lives. Help us to follow the Sunnah of Muhammad, pbuh.


---


PAKISTAN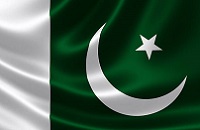 Large Public Gathering in Sialkot addressed by JI Chief Sirajul Haq
Mourning Mumtaz Qadri, Dr. Aafia, Kashmiri Martyrs
by Qaiser Sharif

LAHORE, Mar. 25; Ameer, Jamaat e Islami, Pakistan, Senator Sirajul Haq, has said that both the Muslim League and the PPP were responsible for the problems being faced by the people and also the fall of Dhaka in 1971.

Addressing a large public meeting at Sambrial ( Sialkot) on Sunday, he said that despite coming into power again and again , these parties neither implemented their election manifestoes nor fulfilled their promises made to the masses as they believed in the status quo.

Sirajul Haq said that Pakistan was the legacy of the hundreds of thousands of martyrs of the Pakistan movement and whoever was disloyal to the country, would be our worst enemy.

JI district chief Awais Ghumman, also addressed the meeting.

The JI chief said both the PPP and the Muslim League had not been sincere with the country's ideology and this had resulted in the East Pakistan debacle. He said the feudal lords, vaderas and capitalists in both these parties belonged to a handful of families and they had close family relations with one another. These people had thrust an oppressive system upon the masses.

Sirajul Haq said that the elections had become a symbol of corruption and during the Senate elections, stables full of horses [corrupt people] had been sold out. He said the political elite cared only of its selfish interests and had not made any sacrifice for the cause of the county and the nation. He said the nation knew these people fully and wanted all of them to be in Odyala jail.

He said it was time to revolt against this politics of oppression and exploitation. He said the masses wanted the justice based Khilafat system of government.

He said that next elections were be a contest between the slaves of Trump and the slaves of the Holy Prophet, and insha Allah, the latter would be victorious.

He said that the rulers had been a failure on all fronts. Due to the policies of the finance managers, Pak rupee had become a worthless piece of paper against dollar. He said that a great lover of the Holy Prophet (pbuh) Muhammad, Mumtaz Qadri, was executed in the darkness of night in haste. A respectable daughter of the country, Dr Aa'fia Siddiqui, was handed over to the enemy power. The rulers did not have the courage even to write a letter to the US President for Dr Aafia's release. The governments had also betrayed the Kashmiri martyrs. The Kashmir Jehad was maligned and the Islamic government in Kabul was pulled down with the connivance of the US.

He said that so far, the mental slaves of the west thought it was difficult for the Ulema to unite. But now, with the revival of the MMA, they were saying that the Ulema had joined hands only for political ends. He said that the religious parties had united only for the enforcement of the Nizame Mustafa.


---


War News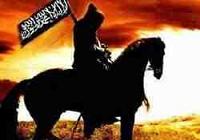 Syria
Entire Population of Damascus suburbs being forced to leave through Constant Bombing.
ISIS advances further into Damascus and counter attacks in Deir ez Zor.
FSA-Turkey Advance further in Afrin area, accepting Refugees from South

March 18-25. Around the clock bombing by the Russian air force, Hizb-Iranian artillery and Assad's helicopters
lead to the mass withdrawal of populations from the towns in the Damascus suburbs [known collectively as Ghouta.]

Under cover of relentless bombing, pro-Assad forces went into Ghouta and divided the area into three: One defended by al-Rahman corp, a second one defended by Ahrar al-Sham and the third by Jaysh al-Islam.

The bombing was horrific with more than 8000 civilian casualties including 1675 dead [hundreds of them children and women]. Many of the dead were burned alive as the regime forces used incendiary bombs. Those taking refuge underground were killed by the new 500 kg bombs Russia is using which can penetrate way underground.

After this massacre from the air, Russia offered to stop bombing if the population, including the fighters, left the area under Russian guarantees of peaceful departure.

Only the bombing could bring about this result because the ground fighting produced heavy casualties on both sides and the mujahideen could not be defeated and would not surrender. Syrian Observatory has documented these losses in the fighting on the ground:

485 regime forces killed including 90 officers [56 of the dead are Hizb from Lebanon.]

310 fighters of at-Rahman Corp.

During a pause in the fighting, civilians started fleeing from the east side of Ghouta. [See previous issue of New Trend: 50000 had already fled before this final week] . As the fighters accepted the deal for the sake of the civilian population, about 120,000 are on the way out along with 3000 fighters [who kept their weapons.]

Some fighters tried to deter the bombing by firing mortar shells into Assad's stronghold of Damascus city. One successful firing killed 33 Alawites [including 9 police] but it was no match for the 24/7 bombing and long range artillery.

At-Rahman Corp and Ahrar al-Sham have accepted the deal and many of them and civilians with them have already reached the Islamic province of Idlib and many are moving to join FSA and Turkey in the Afrin area.

Jaysh al-Islam, the third component of Ghouta, is still negotiating with the Russians. The regime tried to penetrate their lines but retreated.

Moves by the Islamic State Group [ISIS]

The ISIS fighters who have entered Damascus from the south, advanced further on March 24 and captured al-Kadam neighborhood in Assad's capital. In the heavy fighting which ensued, regime forces were badly beaten and have left behind 62 bodies of their soldiers. SOHR says that the regime is negotiating for the return of those bodies because the relatives of the dead are clamoring for their return.

In the other side of Syria, in the Mayadeine desert in south east Deir ez Zor province, ISIS has launched a new attack on Assad's forces and is advancing steadily.

In the north Russia and the regime are bombing Islamic groups in Idlib and north of Hama.

FSA and Turkey are expanding out of the Afrin area and are moving towards Manbig [central north Syria] which Erdogan has indicated will be captured.


---


Iraq
Turkey Launches Offensive in Sinjar area.
ISIS increasingly Brazen in attacks.

On March 24, Turkey's leader Erdogan announced that it had launched a military operation in the Sinjar area of Iraq. Details are not yet available.

ISIS groups in various parts of Iraq have become bold enough to openly attack regime forces.

In an attack near Kirkuk, IS ambushed and killed 9 police officers.

In another attack near Hawija 5 members of the heavily armed Hashd al-Shabi shia force were killed by IS.

A million people from the city of Mosul which was destroyed by the combined action of American, British, French, Canadian, Belgian, Australian and UAE air forces are still sitting in the desert with nowhere to go. [About 40,000 people were reported killed in 9 months of bombing.]


---


France
ISIS Attacker kills 4. Police officer saved a hostage.

On March 23, a 25-year old Moroccan man killed 4 people before police killed him. A police officer offered himself as hostage in exchange for a woman the attacker was holding. He died and is being hailed as a hdero.

French media tried to explain this attack by mentioning that ISIS cities in Iraq were bombed by the French air force.
[France became a target of Muslims after it supported the making of cartoons of the Prophet, pbuh, seen as blasphemy by Muslims.]


---
---


News Within the U.S.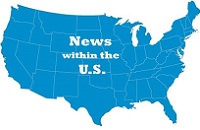 All 50 states had March for Our Lives protests

Hundreds of thousands of energized protesters rallied in all 50 states and in Washington, D.C., in the March for Our Lives demanding action toward ending gun violence in the U.S.

The marches Saturday came a little more than a month after the Valentine's Day school rampage in Parkland, Florida, that killed 17 students and teachers.

The largest turnout was in the nation's capital, but solidarity was shown nationwide with protesters from toddlers to grandparents joining to echo the call of Parkland's high school students that "enough is enough."

From bullseyes printed on kids' T-shirts in Alaska to "fists in the air!" rallying cries in Alabama, protests in every state.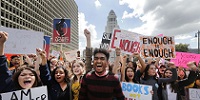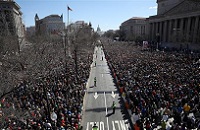 ---


Guidance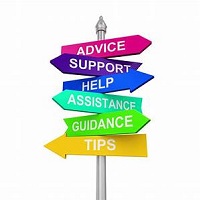 The Human Ego is a Major Problem if not Tamed!
by Sis. Yasmin

'The Soul { Nafs نَفْس } Is Like A Wild Horse'...{!} And by the soul and He who proportioned it~ Transliteration...Faalhamaha fujooraha wataqwaha
Translation:
And inspired it [with discernment of] its wickedness and its righteousness~
Transliteration...Qad aflaha man zakkaha.
Translation:
He has succeeded who purifies it~
Transliteration...
Waqad khaba man dassaha.
Translation:
And he has failed who instills it [with corruption].
{Source...{'QURAN'~Surat Ash-Shams 91 ... Ayah #'s 7-8-9 & 10 }

When someone possesses a horse, on which they depend for their livelihood and transportation, it becomes imperative that the horse be tamed so as to display the utmost obedience.

If this horse is, at first, wild then its owner would try to control it through any means ,by jumping on it, pulling its reins, tying it, etc.

If this person is successful in gaining control of the horse, then the horse will obey their every command. However, if this person leaves their horse untamed it will remain wild and Disobedient...!

Such is the parable of the Soul~{ Nafs }~
The 'Nafs' [soul] must be trained regarding its inclinations. The internal struggle that every Muslim faces is when one has a conflicting goal with their Nafs...!

In other words~ your 'Nafs' wants one thing and your 'Iman' (Faith) causes you to want another thing. Overcoming the inclinations of your 'Nafs' isa difficult and sometimes painful process. Like the person who tames his horse, one must endure through the difficulty and struggles in order to gain control. It is important to remain steadfast in the process; for, if one was to give up after receiving the slightest resistance, this trains the horse that...all it needs to do is remain stubborn in order to get what it wants...{!}

Thus...giving in to the demands of the 'Nafs' makes the process of taming your 'Nafs' even harder {!} Instead, one must abide by the principle of delayed gratification.

Delayed Gratification ...
Putting off some pleasure in order to have greater gratification at a later point. {Alhamdullilah} For example... you struggle against your 'Nafs' {which may want to sleep or rest} in order to pray 'Qiyaam' {the night prayer} At first this is difficult, but in time a routine is built. Eventually... the reward you receive from Allah {Azza Wa Jall } outweighs any discomfort you may have faced{!}

And the Mercy of Allah is that He continues to make this process easier as time goes on, and as your reward increases even further {!}

A Lil word of Caution: The longer we wait to tame our soul, the harder the process will be.Purification of the soul is like a bitter pill...{!}

At first you hate it- because it causes you pain, tastes bad, etc etc ~but you tolerate it. Then, as its positive effects begin to show you begin to like it...then you begin to love it. Until finally...you cannot live without it.{'Subhan Allah'{!!!}}

- My 'Salaams' To All ~
Y a s m i n.



2018-03-25 Sun 22:31:50 ct


NewTrendMag.org