NewTrendMag.org News # 1750
[ Click on NEWS for back issues ][ OUR BOOKS ][ Contact ][ Previous Issue ]

29 Jamada al-Thani 1439 A.H.- March 18 2018 Issue # 11, Newsletter #1750

---


Hadith of the Week

Abu Musa Al-Ashari reported: The Messenger of Allah, pbuh, said:

When the child of a servant dies, Allah says to the angels: Have you taken the life of my servant's child? They say yes. Allah says: Have you taken the fruit of his heart? They say yes. Allah says: What has my servant said? They say: He has praised you and said to Allah we belong and to Allah we return. Allah says: Build a house for my servant in Paradise and name it the House of Praise.

Source: Sunan al-Tirmidhī 1021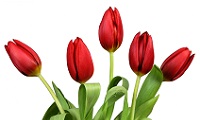 [From Sis. Kristi]


---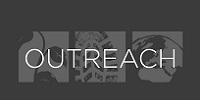 Newark, Delaware

Jamaat al-Muslimeen
On March 16, despite surging cold wind, a 6-page Jamaat al-Muslimeen document was given to 50 Muslims after juma' salat.

Here is the outline of the 6 ;pages:


India's poisonous caste system and the Islamic solution. [Dr. Waheeduddin]


&
Khutba on Sura Hajj. Muslim unity based on the name of "Muslim." Labels other than "Muslim" are unacceptable. [Br. Kauksab Siddique.]


Syria: Muslims fighting back against Russian-Iranian-Shia attacks without heavy weapons. [SOHR]


Pakistan has been fighting America's war. [Imran Khan.]


Countering Trump's attack on "sh.t hole" states.[Dr. Wilmer Leon]

Political Prisoners :

AhmedAbdelSattar.org

FreeZiyadYaghi.info

FreeMasoudKhan.net

Civil Discord Show


---



Why should a pollice officer be honored in New Trend?

Here is why:
He was a Muslim [African American] who gave his life defending a helpless woman although he was not on duty.
His funeral was on February 23 at the Turkish Islamic Center in Lanham, Maryland. The prayers were led by the Turkish Imam. Islamic da'wah was given to large numbers of police officers who turned up as they usually do at police funerals. We thank a very young sister from Jamaat family who informed us and a Muslim sister who took off from her job to attend the funeral.

Here is the report as it emerged on WTOP, Washington's major broadcast station:

Racism & Islamophobia US
Muslim police officer's funeral held at Diyanet Center
By Global Daily News On Feb 23, 2018

Mourners gathered at the Diyanet Center of America in Lanham for Friday prayers and to pay their respects to Cpl. Mujahid Ramzziddin's, a 14-year veteran of the police department who was fatally shot earlier this week.

Outside the mosque, Imams paid tribute to Ramzziddin.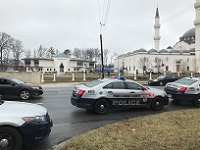 "This is a time to reflect on his life, to reflect on it and say farewell," said Imam Ali Tos.

Tos said Ramzziddin spent his last moments protecting and serving the public and gave his life dying to protect a member of the community. He also spoke of Ramzziddin as an only son, devoted husband and father of four, adding that those who die protecting others are considered martyrs.

Prince George's County Police Chief Hank Stawinski spoke at the service, addressing the family of Ramzziddin.

"I share your profound grief," Stawinski said. He spoke about Ramzziddin's "selfless act in a time of selfish violence."

Ramzziddin's eldest son, Eric, thanked Prince George's County police for their help and support. He told those gathered how he had fulfilled his father's wish that his son wash his body when he died.

"I told my father I loved him for the last time," Ramzziddin's son said. "Today my dad's a hero."

A number of dignitaries were in attendance to honor Ramzziddin including Maryland Gov. Larry Hogan and Prince George's County State's Attorney Angela Alsobrooks.

A procession, including the hearse, made it's way to Fort Lincoln Cemetery in Brentwood, Maryland.

Along that route members of the public and fellow first responders paid their respects to Ramzziddin before his burial.

Police investigators are still putting together a timeline for Wednesday's shooting, when Ramzziddin was shot dead, but police know he was off-duty and responding to a domestic situation near his home on Chadds Ford Drive in Brandywine, Maryland.

It's believed the suspect, Glenn Tyndell from Maryland, showed up at the Brandywine home of his estranged wife and gunned down Ramzziddin, who had gone to help Tyndell's estranged wife after she expressed some concerns about going inside her home.

After a short police chase, Tyndell, was also shot and killed by police.

Source: Wtop


---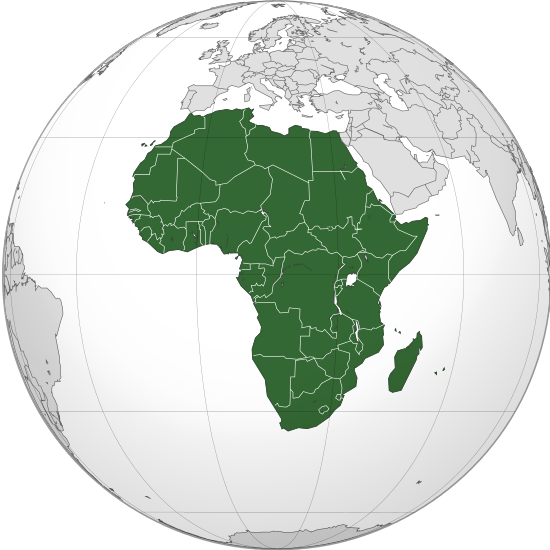 MALI

200 Canadian troops with helicopters are on the way to quell the Islamic uprising.

Earlier Islamic insurgents laid an IED which killed 4 Bangladeshi troops and injured 4 who were working for UN.


---


Editorial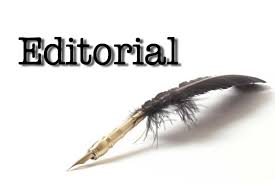 National Shoora of Jamaat al-Muslimeen [April 22]

How to tell Americans the truth about Africa, Palestine, Syria and the Ongoing Tragedy of the Muslim world?

Peaceful means within the limits of the law does not mean compromising on principles or selling out.

In all matters we try to follow the Qur'an and authentic hadith. For instance, the solution for women's rights does not mean Saudi or Iranian conservatism, nor does it mean westernization and irresponsible liberalism.

Due process of law is essential. If someone has broken the law, there must be evidence that the law has been broken.

Opposition to Israel is not extremism. We are not against Jews. We are against the occupation of Palestine by the Jews. Muslims and Jews were friends for centuries but then with the help of the military might of the victors of World War II, they occupied Palestine and expelled the people of Palestine.

Send us your advice. If you are part of the solution, help us to deal with the issues of oppression which American masses are facing today.

Sincerely
Kaukab Siddique
ameer


---


A Personal Note on the first Anniversary of my Step Son.

Kris was my beloved step son. A youth with a brilliant mind, he was usually ahead of his teachers. He visited Pakistan with me and immediately accepted Pakistani ways of life and clothing. He went to my favorite Iranian restaurant and loved it.

Back in America, owing to an incident in his life, he could not get a job. What a cruel country this is that people do not get a second chance even for starting level, poorly paid jobs.

This country is extremely corrupt but the ones who get punished are the weakest and the poorest. He was lost in the epidemic of drugs and died suddenly without a sound at 1 AM.

Every job he got, he lost when the employers went back to his "record." No chance in this country for the downtrodden and the oppressed.
They commit genocidal crimes around the world but for one who does does not have an expensive lawyer, they have no mercy.

He was steadily coming towards Islam but the kufr background destroyed him. Allah is most Gracious, Most Merciful. He knows what is in the hearts and souls. "Actions shall be judged by intentions." [Sahih Bukhari]

Kris' people, Native Americans, accepted him and buried him in their soil. I mix my tears with the tears of the Native American ["Red Indian"] people, particularly the tears of my wife.

Kris, we love you. May Allah forgive you and accept you.

Your "Step" Father
Kaukab


---


PAKISTAN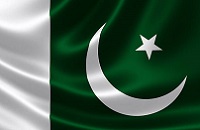 How far are Pakistanis from Islam?

Rights of women.
Recently Imran Khan, a top Pakistani political leader, married a woman who had taken khula from her husband. There was a storm of gossip and slander against Imran Khan. Critics behaved as if it is a violation of culture to marry a woman who is a mother or a grandmother. It appeared that Pakistanis have not studied Islamic law which gives the woman the right of divorce on the basis of incompatibility. She does not need the husband's permission or public scrutiny and exposure of private life.

America Dictating punishment for Pakistani opponent?
The regime is following claims from America that Hafiz Saeed is a supporter of terrorism. His organization has been closed down. His group's charitable activities have been banned. Even his mosques have been closed and handed over to governmental administration.

Hafiz Saeed has appealed to the highest court that he is not a supporter of terrorism. The lower court could not find any evidence to support American allegations but the regime still moved against him. [India is behind America's move.]

Leader of Red Mosque offers Detailed study on how to implement Islamic law in all aspects of society,
Offer rejected without publicity.

Recently Maulana Abdul Aziz, the leader of the rejuvenated Red Mosque issued an extensively detailed study on the practical ways to implement Sharia in every aspect of society. Maulana Abdul Aziz wrote that Pakistan was founded on the basis of Islam and here are practical ways of implementing Islam.

Not only was his study not accepted, the Pakistani media would not discuss it. [Its like the Zionist media in America.]

Readers might remember that the Red Mosque was attacked by the military and destroyed . Large numbers of women in the adjoining Jamia Hafsa were also killed. The instigator of the attack General Musharraf is now facing criminal charges. All the allegations against the Red Mosque turned out to be false when the charges went to court. The militancy of women in burqas turned the usual claimants of women's rights against them.


---


War News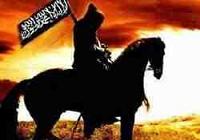 Syria

ISIS Enters Damascus. Regime forces repulsed in Ghouta suburbs. Mujahideen with Turkey in Impressive advance. Civilians Leaving in Large numbers as Russian bombing continues.

March 18: Latest : Turkish led FSA Islamic forces captured the city of Arfin. Almost entire YPG Communist force of 1500 troops wiped out. Syrian Islamics are re-taking property which Kurds had seized. [Earlier fighting reported below].

Russian bombing has forced population of Damascus suburbs, eastern sections, to flee. Russians are now offering to stop bombing if ar-Rahman forces leave for the north.

March 12 to 17: Islamic State [IS] fighters entered Assad's stronghold, Damascus, from the south after heavy fighting. IS advanced slowly on Monday, Tuesday and Wednesday but was stopped for one full day by Russian bombing and Hizb-Iran artillery. On Friday, March 16 IS advanced again and heavy clashes with Assad's forces forces are continuing.

IS has captured all of Yarmuk camp [which abuts into Damascus], all of Tadamoun housing estate and all of Hajr Aswad [south Damascus] Fighting is going on outside these three areas in Damascus. Russian air strikes and Assad's helicopter barrel bombs are continuing but have not forced IS to retreat. [Source SOHR].

As we last reported, Assad's forces, mostly Hizb and Iranian, advanced into the Ghouta area [suburbs of Damascus] and separated the areas controlled by Jaysh al-Islam and at-Rahman Corp. However on March 16, at-Rahman Corp supported by Tahrir [formerly al-Nusra] counterattacked and drove the regime forces from Hamouryeh city with heavy regime casualties, including hundreds of shia troops killed and wounded. [The regime took the bodies of its killed with it but 14 bodies were left behind]. Regime reinforcements have arrived and heavy fighting is continuing.

The regime retreat gave civilians a chance to flee from the eastern side of Ghouta area towards Islamic held areas of Idlib. Some are trying to reach Turkish forces in the north. The numbers of civilians who were able to leave are estimated between 20,000 to 50,000.

The population is terrorized owing to indiscriminate bombing by Russia and shia regime helicopters. Russia is using 500 kg bombs which can reach underground safety areas. The civilian death toll documented by SOHR is as follows:

1364 civilians killed including 252 children and 171 women,

5120 civilians injured including several hundred children.

FSA Syrian Mujahideen and Turkey in extensive advances.

Syrian fighters allied to Turkey have captured 87% of the Afrin area [150 villages]. A 1300 sqr mile border area is now controlled by Turkey. Turkish tanks are now trying to enter Afrin city itself [March 18]

Kurdish Communists [YPG] put up a strong resistance after receiving reinforcements from SDF forces in Deir ez Zor province which were armed by USA.

There have been serious casualties on both sides:

385 Syrian FSA fighters and 71 Turkish soldiers killed.
441 Kurdish Communists [YPG and SDF] killed.

Assad sent his Shia militias known as NDF to help the Kurdish communists. They were caught in the open by Turkish artillery and slaughtered. Latest death toll of NDF is 91. [All figures from SOHR.]

In eastern Deir ez Zor, shia forces devoid of Russian air support are under IS attack. Heavy fighting is going on as IS is making some advances.



---


Iraq

Serious Setback for Baghdad Regime. Hundreds of Villages in Mountain areas are in IS Control.
Series of Clashes reported. US Helicopter down.

March 12 to 18. Baghdad regime has reported 58 IS attacks which caused 153 casualties, killed or wounded.

Iraqi police chief has reported that "hundreds of villages around Harmin mountains" are in IS control and there is nothing the Baghdad regime can do about it because forces enough to recover them are not available.

On March 15 US reported that its helicopter crashed near al-Qaim killing all 7 American troops on board. Like Russia, US claims that it was a technical problem. This explanation is not probable because it was a clear calm day. Although al-Qaim was captured by the regime troops but other reports indicate that fighting not far from there is going on as several villages are not far. Shooting from the Syrian border is quite easy.

The US military report states that the US air force has carried out strikes against IS in the last few days both in Iraq and across the border in Syria. Dozens of IS positions have been hit in these strikes.

The Baghdad regime has reported an IS attack in al-Qaim itself in which 4 regime troops were killed and 4 wounded.

A little further, an IS ambush killed 7 of the regime's elite troops and wounded 7 in southeast Rutba.

On the other side of Iraq, the regime admitted that in an IS attack 2 regime troops were killed and 3 woundedin Tal al-Zahab south of Balad.

Iraqi News is also reporting that in an IS raid in eastern Baquba [near Iran] 5 Shia border police, including two officers were killed. 7 were killed in clashes in Salahuddin province.



---


Afghanistan

US trying to Nip IS in the bud. Report says more than 10,000 Afghans have joined IS.

March 15. In a US air strike 4 Islamic State fighters were killed in Kunar province.

In their typical efforts to terrorize the regime, IS has released a video showing the execution of 2 regime troops and a regime "spy" being shot by IS "children."

In its latest report, Panjwock news says that 5 Afghans who had very recently gone to "defend" Assad's regime have been killed on the battlefield there.

Support for IS is spreading probably coming from Taliban elements who are dissatisfied. At least 10,000 have joined. Russian media say it is more than that but Russians are not reliable.


---


Pakistan

Totally Unexpected Attack

On March 14, a human bomber, a young man, attacked a police group at Raiwind near Lahore. Five police officers and 4 civilians were killed and 4 civilians were injured.

Its not clear if the target was the nearby Tablighi Jamaat gathering.

Also in Karachi, police shot dead 4 "militants" who threw a grenade at them killing one police and injuring 4.


---


Guidance

As Little Worldly Accumulation as Possible
"Hadith" Qudsi # 26 ~ 'Guidance' ~ Courtesy : Sis Yasmin.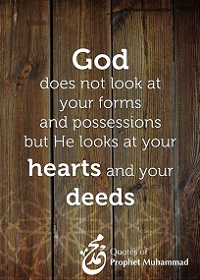 On the authority of Abu Umamah ( Allah be pleased with him)...
who said that the Messenger of Allah (ﷺ) [ Peace be upon him ] said that ---

Allah (mighty and sublime be He) said:

Truly of those devoted to Me the one I most favor is a Believer who is of meager means and much given to Prayer,

who has been particular in the worship of his Lord and has obeyed Him inwardly.

( i.e. he has not been ostentatious in his obedience.) who was obscure among people and not pointed out, and whose sustenance was just sufficient to provide for him yet he bore this patiently.

Then the Prophet (ﷺ) [ Peace be upon him ] shook his hand and said:
Death will have come early to him, his mourners will have been few, his estate scant.

[Source:Hadith Qudsi # 26:

Note: 'Hadith Qudsi' are the sayings of the Prophet~
[ Peace be upon him ] divinely communicated to him.
[ It was related by at-Tirmidhi (also by Ahmad ibn Hanbal and Ibn Majah). Its chain of authorities is sound.]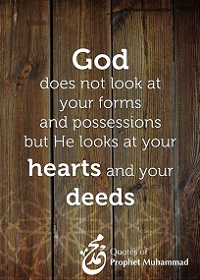 'Salaams' To All~

~Say, 'Indeed, my Prayer, my Rites of Sacrifice, my Living and my Dying are for ALLAH, Lord of the Worlds'~

{'Quran'~Surat Al-'An`am -# 6-162.}


---


VIEWPOINT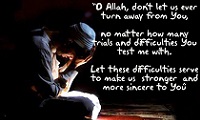 2018-03-19 Mon 22:55:41 ct

NewTrendMag.org