NewTrendMag.org News # 1749
[ Click on NEWS for back issues ][ OUR BOOKS ][ Contact ][ Previous Issue ]

22 Jamada al-Thani 1439 A.H.- March 11 2018 Issue # 10, Newsletter #1749

---


Hadith of the Week

Two-Faced People

Narrated Abu Huraira:The Prophet (ﷺ) said:
"The worst people in the Sight of Allah on the Day of Resurrection will be the double faced people who appear to some people with one face and to other people with another face."

Sahih al-Bukhari 6058
Book 78, Hadith 88
[With thanks to Sis. Kristi]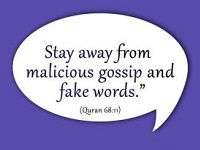 Political Prisoners :

AhmedAbdelSattar.org

FreeZiyadYaghi.info

FreeMasoudKhan.net

Civil Discord Show


---


War News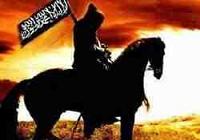 Afghanistan
Deadly Taliban Raids. US air strikes on IS.

Farah province. On March 10, in a Taliban ambush, the number of Kabul regime commandoes killed has risen to 30 killed.

The regime has admitted that two of their tanks were destroyed in the fighting and the Taliban drove away one of the tanks and took several tons of ammunition in addition to the 30 killed.

In a second attack in Kunduz, Taliban killed 6 regime troops and wounded 5.

In a human bomber attack in Kabul at a memorial service for one of the heroes of the regime, ten people were killed. The US air force has directed several air strikes at fighting groups, particularly ISIS.

In Kunar province a US air strike killed the son of Mullah Fazlullah, the famous leader of Pakistani Taliban [TTP] and two of his commanders who had taken refuge in Afghanistan. [Long War Journal]


---


Libya
US Air Strike after ISIS AttackAccordig to western sources,Islamic State has reorganized its network in the eastern desert of Libya. This led to an IS attack on a regime military check point and a US air strike. [March 10]
A small US military force is now in Libya.


---


Iraq
Steady Increase in Fighting

March 5-11

ISIS attacks are reported from Mosul and Kirkuk areas.
IS bomb attacks are reported from Baghdad.

Turkish jets bombed 18 Kurdish Communist Peshmarga positions in extreme northern Iraq.

The regime has sentenced to death the wife of Abu Omar, former al-Qaida leader, for supplying resources to IS.

One million people who were forced to leave Mosul during the 9-month long campaign to destroy IS are still sitting in the desert with no signs of return to their homes.


---


Syria
[6 items]
Regime Advances into Damascus Suburbs.
Turkey and FSA reach Afrin in a big advance. IS gains.
After severe bombings, missile attacks, and artillery shelling, Assad's forces with Russian and Iranian support advanced into the suburbs of Damascus.

They have almost cut off the two sides of the Islamic resistance groups in the area, of which some are led by Jaysh al-Islam and and others by Rahman Corp. Heavy fighting is continuing on March 11.

SOHR reports that in one day bombing by the Shias and the Russians killed 62 civilians including 8 children and 8 women, raising the total for the month above 1,100.


---


Russia
March 6. A Russian Antonov AN26 was shot down near Hmeimim Airbase in the Lattakia area. All 33 troups and 6 crew members in it were killed. The Russians, as is their practice, immediately said it was a "technical problem; however the fact that the plane was trying to reach the airbase and missed it by only 1,600 feet shows that it had already been hit by the mujahadeen.

Tortured Women Released

10 Muslim women and 1 male fighter were released by the Shia regime on March 6. The women had been kidnapped by the Shia troups at random from their homes two years ago. There were reports of them being raped and tortured in the Shia prisons. There was no way of releasing them until a mujahideen group captured 9 of the regimes troops and exchanged them for the women and the 1 fighter. The exchange took place at el-Bab in central Syria.
(source: Middle East Monitor).

Shelling, Bombing, and Fighting Continues Across Syria.

The regime has been shelling opposition fighters west of Allepo.

In Homs province, there have been clashes between the regime and the fighters.

In Northern Hama, Muslim groups were shelled by the Iranian artillery.

In Idlib province, Muslim communities were bombed by barrel bombs dropped from helicopters.

In northern Lattakia, in a clash in the mountains, 8 regime troops were killed including a Colonel as well as 14 resistance fighters.
Conclusion: Kurdish communist forces from southeast Deir ez Zor province who had been fighting IS with American help are rushing to Afrin to stop the Turkish advance. These large reinforcements mean that now IS fighters are free to reorganize themselves.

In Western Daraa province, the IS group has advanced again.

Important Note: Human Rights Watch after a year of research has concluded that the U.S. Airforce bombed civilians in al-Raqqa although (of course) the U.S. disclaimed ever having bombed any civilians. The Human Rights Watch found that only in one incident, U.S. airstrikes killed 150 civilians, mostly women and children in a school. The U.S. says the school was an "intelligence center for IS" - that statement has turned out to be false. (The same kind of bombing went on all over al-Raqqa until the entire City was destroyed).


---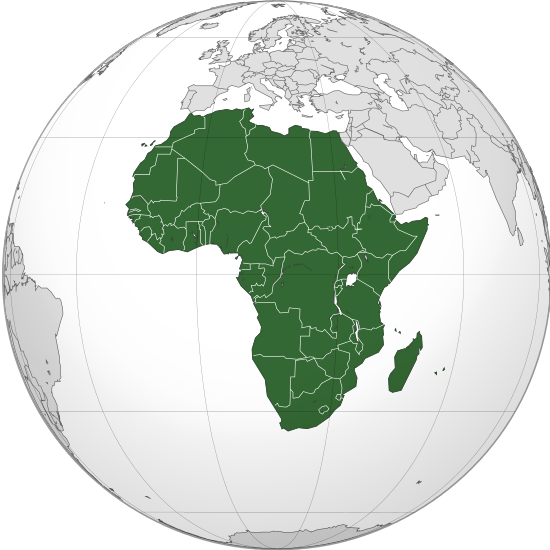 Nigeria

News across Nigerian Muslim Ummah (09/03/2018) by Abdulkabir Oyemomi


158 Christian embrace Islam in Ile- Ife, Osun State:
Exactly One hundred and fifty eight Christian embraced Islam in ile- ife, osun State, Western Nigeria through a popular comparative religion specialist, Yusuf Adepoju. This is after numbers of Christian apologists, evangelists,and Bible thumpers were ignonimously refuted by Yusuf on Saturday, 3rd of February, 2018.


NPMCN to pull down mosque
A fresh religious crisis is brewing in the National Postgraduate Medical College of Nigeria (NPMCN), Ijanikin, Lagos as the college management is allegedly warming up to pull down the only mosque within the college.


Missing 110 dapchi (yobe state)muslim girls The Federal government has set up a probe panel into the matter of school girls allegedly kidnapped by Boko Haram insurgents. The government had earlier released the names and other details of the missing girls. It will be recalled that the poor Muslims girls of Government Girls Science and Technical college, Dapchi in yobe state were kidnapped on the 19th of February, 2017.


Taraba government militia Killing Fulani Herdsmen:
Herdsmen are being killed and their money looted by the taraba state government militia following the feud between them and farmers in some parts of northern Nigeria. Unfortunately, Nigerian Media reports only the retaliatory action of the Herdsmen who are predominantly Muslims.


Saudi imposes levy on Nigerian hujaj(renewal):
Authority of Kingdom of Saudi Arabia has imposed a compulsory levy of SR2000 on each prospective Nigerian pilgrim , who has performed Hajj or Umrah in last two years
---


Guest Editorial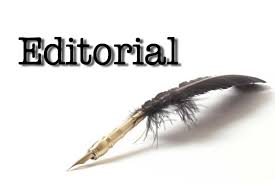 Southern Poverty Law Center adds Jamaat al-Muslimeen to its list of "hate groups" in the category of "general hate" - whatever that means??

The Southern Poverty Law Center based in Mongomery, Alabama annually lists certain groups throughout the country as Hate Groups - some groups have been correctly labled as a "hate group" such as "The Royal White Knights" which is a KKK organization who SPLC correctly classified as a "white supremicist" organization.

They've listed The Nation of Islam as a Black Nationalist Hate Group, and have listed Jamaat al-Muslimeen as a "General Hate" group...whatever that means? Maybe you have to be from Alabama to know what that category means?

The largest paper in Baltimore, MD - the Baltimore Sun, contacted Jamaat al-Muslimeen's Ameer and New Trend's Editor, Dr Kaukab Siddique for comment prior to them publishing a story in the Sun on Feb 23. The Sun's reporter specifically questioned Dr Siddique about Jamaat al-Muslimeen's belief about Jews. Dr Siddique explained that JAM is NOT against Jews - Jews are the people of the book. However, Jamaat al-Muslimeen steadfastly opposes Israel due to it's oppression and occupation of Palestine - as do countless other organizations across the globe who care about human rights. Dr SIddique also noted that no one from the Southern Poverty Law Center ever contacted Jamaat al-Muslimeen prior to adding them to their list of 'hate groups'. Of course, Dr. Siddique's response to the Sun's reporter was not included in it's entirety within the story.

BaltimoreSun.com/news/maryland/bs-md-hate-groups-20180222-story.html


---


PAKISTAN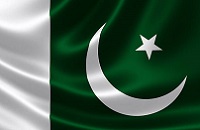 How the secularists demonize Pakistan using Zionist media.

On March 9, NPR [National Public Radio], the biggest lineup of Zionist Jews in the US media interviewed a Pakistani who has published a book and moved to USA. He claimed that he was motivated to move because "militants" have taken over Pakistan and there have been "beheadings" in his home town of Lahore.

Pakistanis know that Lahore is not a little village somewhere in Pakistan which no one knows about. As far as we know, there has been no beheading in Lahore.

If any of our readers know of a beheading in Lahore [or many beheadings as this secularist would have it.]As the interview continued, the deeper cause of the Pakistani author's discontent surfaced.

He is a supporter and was a family friend of the Governor of Punjab, Taseer. This high official was trying to erase or de-activate the laws which are aimed at persons who insult the Prophet Muhammad, pbuh, and his family.
Taseer was killed by a member of his own bodyguard detail. The killer was a devotee of the Prophet, pbuh. He was executed despite months of rallies countrywide in his support.The Pakistani writer did not tell NPR that the very existence of Pakistan is based on Islam and the respect and honor of the Prophet, pbuh, which permeates all of society.

Blasphemy is an act of war against the very existence of Pakistan.





New Trend Reached a Record number of people on Facebook.

The March 4 issue of NewTrend reached 11,663 people through Jamaat al-Muslimeen's facebook account.
It included analysis of CONSPIRACY THEORIES, plus the bombing of civilians by Russis-Iran-Hizb-Shias on the outskirts of Damascus. It also answered questions about: was Ali,r.a., a Shia, and Guidance from Sis. Yasmin.


---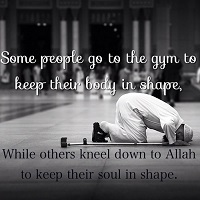 ---


News Within the U.S.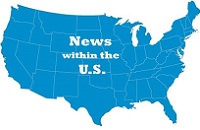 Competing Mosques in Harlem, New York.
by Sis. Aisha [Jamaat al-Muslimeen]

New York City - At Harlem's Masjid Malcolm Shabazz, the Imam mentioned the fact that a new mosque, just two doors down, had been established. He said that it is highly unusual to see mosques located side by side. I don't believe I have ever seen that, either. I did not see that many people coming out of it, after Jummah.There are many Africans pouring into Harlem and they are setting up their own mosques but, according to the Imam, they are set up by nationality. There are no nationalities in Islam and the Imam stated that mosques should be set up by demand or based on the population in that community.

At these African mosques I do see mostly Africans. They do not intermingle with Black-American Muslims, too much, except to attend Jummah and then leave. Many different nationalities (from African, Arab & European, Asian-descent, ) attend Jummah at Masjid Malcolm Shabazz.

However, there are issues with it: They close after Maghrib Prayer - There is no one there at all.

Except for Jummah Prayer, no one is allowed to pray in the musallah - When I was younger anyone could go up there to read, pray, even nap.

(Unfortunately, the Pledge of Allegiance to the American flag was also done by the Muslim students there. I am not sure if it still is).

For security reasons, you are not allowed to bring any book bags inside the mosque.

- I was prevented from entering and had to go back home and come back. Fortunately, I live nearby but, what an inconvenience!

One of the Imams, personally, criticizes people while they are making Sunnah prayer during his khutba! I cringe when he does this.

They do not help other fellow Muslims all the time. - This mosque refused to sign a porcine vaccination exemption form but, the Imam at Baltimore's Jamaat al-Muslimeen graciously did so!

The Imams there are very Pro-American government - This is in spite of America's pride in its kuffar history and help in establishing/supporting the Welfare State of Israel!

The focus is more on Interfaith relationships and not so much building a strong, self-sufficient Muslim community.Maybe this new mosque was established because of some of these aforementioned issues. The Imam made it clear that this is not some type of rivalry or anything petty like that. He said he even knows the Imam at this new mosque and has no issues with him.In general, the mosque is the staple of the Muslim community, an Islamic school is another. Having ineffective mosques on every corner in Harlem is going the way of the church. Most of these Harlem churches are chained up, except on Sunday. If mosques are being established based on nationalism then, the best way to distinguish your mosque from it is to provide services to the entire community (Muslim & Non-Muslim).It is not about being THE mosque in a particular square area. A mosque's greatness is based on its effectiveness rather than which great speakers or celebrities spoke there, in the past. Only time will tell but, maybe this new mosque will push the old one to become more community-friendly. Perhaps, they can work together, insha'allah.


---


Contribution from a Reader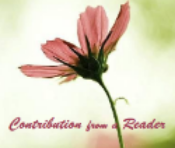 [With thanks to Muhammad Sajjad in Pakistan.]
Mashal of Mardan, Pakistan, was a Blasphemer.

March 7. A reader has sent us the writings of Mashal, a student at a university in Khyber Pakhtunkhwah province. Mashal had been blaspheming on his blog against the prophets of Islam, peace be on them, and many other aspects of Islam. Many students opposed his activity, advising him that Muslims in Pakistan consider the sacred personalities more precious than their own father and mother.

Its like someone blurts out obscenities on your mother and does not stop and continues day after day.

The authorities were repeatedly informed but did nothing.
Students started writing advice to him on the walls of the university dorms, trying to bring him back to decency. How long can one tolerate abuse about one's mother and father publically touted.

One day the entire student body went to him, caught him and one student killed him.

The killer did not hide what he had, deeming it a deed of redemption before God.

The killer has been sentenced to death and many of the students who went with him have been sentenced.

After all this happened, some members of the secularist party PPP started claiming on line that Mashal was innocent and was definitely not a blasphemer.

Hence New Trend appealed to readers in Khyber P. to send us the texts of what Mashal wrote, We have received print screens and photos of what Mashal was writing. There can be no doubt that Mashal was blaspheming and had gone beyond all limits of decency.

In the West, notorious Islam hater Taslima Nasrin is supporting the blasphemer Mashal. His father too is reported to have travelled to America to seek support and to join hands with Malala. The students have publishrd the crime sheet of Mashal's father which he committed against a minor.

[Secularists in Pakistan often forget that it is not America where anything can be said. They have to respect what is sacred to the entire population. Millions of Muslims gave their lives to have a land where Islam is sacred and Muhammad, pbuh, is more important than ones father and mother.]




[A section of the huge crowd which turned up in Mardan to demand that the government drop its charges against students accused of killing Mashal.]


---


Guidance

Abu Hurairah [Allah be pleased with him] who quotes the PROPHET ~(sal-allahu-alleihi-wasallam) as saying...
"A Charity is due for every joint in each person on everyday that the sun comes up "!

To act justly between two people is a charity;


To help a man with his mount, lifting him onto it or hoisting up his belongings onto it is Charity.


A good word is a charity; and

Removing a harmful thing from the road is a charity."

[Source~ Related by Al _Bukhari & Muslim].

Hadith # 2 on 'Sadaqah'...Sayyiduna Abu Dhar (RadhiAllaho Anho) narrates... PROPHET ~ (Sallallahu 'Alaihi Wasallam) said...Each morning for every person a 'Sadaqah' is due for each joint .. Every utterance of 'Subhan Allah' (Glory be to Allah Who is above all faults) is an act of 'Sadaqah'. Every utterance of 'Alhamdulillah '

(Praise be to Allah) is an act of 'Sadaqah'. Every utterance of 'La ilaha Illallah'.

(None is worthy of worship but Allah) is an act of 'Sadaqah'. Every utterance of 'Allahu Akbar'(Allah is the Greatest)... is an act of 'Sadaqah'... Enjoining Good... is an act of 'Sadaqah'. Forbiding from Evil... is an act of 'Sadaqah' 'Amar Bil Maroof...Nahi Anil Munkar' (Enjoining the right...Forbidding the wrong)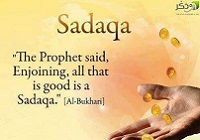 Commentary: "Charity is due from every joint bone" means that when a person gets up in the morning, it is obligatory for him to thank Allah for having every joint of his intact. Therefore, one must praise and glorify Allah. Since a single invocation of the words mentioned in this Hadith is equivalent to one Sadaqah, one must say these words for 360 times - ! a number which equals the number of joints in man's body. Moreover, to enjoin someone to do what is good and dissuade somebody from vice constitutes 'Sadaqah'.

However, if one performs two Rak'ah of Duha prayer, it will serve for Sadaqah for all the joints of the body. We also learn from this Hadith that 'Sadaqah' is not restricted to spending money alone but also has a vast meaning and covers all forms of virtues mentioned here.

[Source for commentary~ Riyadh ul Saleheen]

~ My 'Salaams' to All ~
~ Y a s m i n ~



2018-03-16 Fri 20:42:43 ct


NewTrendMag.org