NewTrendMag.org News # 1748
[ Click on NEWS for back issues ][ OUR BOOKS ][ Contact ][ Previous Issue ]

15 Jamada al-Thani 1439 A.H.- March 4 2018 Issue # 9, Newsletter #1748

---


Hadith of the Week

Do we Recognize the Path to Paradise and the Path to Hellfire?
Are we Willing & Able to Walk Through the Adversity that Surrounds Paradise?

Abu Huraira reported:
The Messenger of Allah,
peace and blessings be upon him, said:

"When Allah created Paradise and Hellfire, he sent Gabriel to Paradise saying: Behold it and what I have prepared therein for its people. Gabriel came and looked at it and what Allah had prepared therein for its people. He returned to Allah and he said: By your might, no one will hear of it but that he will enter it. Allah ordered that it be surrounded by adversity and he said: Return to it and behold what I have prepared therein for its people. Gabriel returned and found that it was surrounded by hardship. He returned to Allah and he said: By your might, I fear that no one will enter it. Allah said: Go to the Hellfire and behold it and what I have prepared therein for its people. Gabriel found that it was in layers, one above another. He returned to Allah and he said: By your might, no one who hears of it will enter it. Allah ordered that it be surrounded by desires and he said: Return to it. Gabriel returned and he said: By your might, I fear that no one will escape it."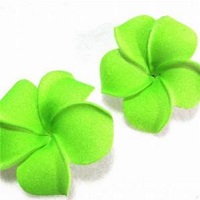 Source: Sunan al-Tirmidhī 2560
[Courtesy Sis. Kristi]


---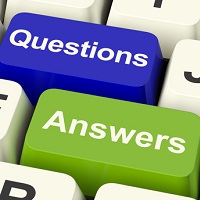 Q. Ali ibn Abi Talib, r.a., was a Shia. True or false?
Ans: False

Q. Hasan & Hussain ibn Ali, r.a., were Shias? True or false?
Ans: False.

Q. Hussain, r.a., would have supported the regime of Bashar al-Assad in Syria. True or false?
Ans: False

Q. Ali, r.a., hated Umar, r.a., True or false?
Ans. False.

Shiaism has nothing to do with Ali, Hasan or Hussain, may Allah be pleased with them. They were all good Muslims and great admirers of Abu Bakr, r.a., Umar, r.a., Usman, r.a.

Brothers can differ but that does not mean they hate or oppose each other.

Umar, r.a., was so close to Ali, r.a., that he married Ali',s r.a., daughter.

The Shia support for Syria's tyrant Bashar al-Assad is unthinkable for any Muslim. It is downright kufr for anyone to support the mass murderer of innocent Muslim children.

[Response to questions by Dr. Kaukab Siddique, based on the unananimous opinion of all classical histories of Islam.]


---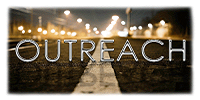 Outreach in Newark, Delaware:

6-page document to 50 Muslims.

March 2 was a bitter cold day, with light snow and rain being driven by powerful gusts of wind.

The crowd at the local mosque was down to about half its usual number.

However the ones who were there were receptive.

Here is an outline of the 6-page Jamaat al-Muslimeen document given to 50 Muslims:


&
&
Rebuttal of Ghamidi's attack on Maulana Maudoodi. [ Dr. Kaukab Siddique]


Syrian fighters join Turkish move against Kurdish Communists + ISIS+Damascus.


Wave of Taliban attacks+Baby Zainab's murder & Pakistani agitation.


Br. Kaukab's khutba on non-Muslim mothers.


Political Prisoners :

AhmedAbdelSattar.org

FreeZiyadYaghi.info

FreeMasoudKhan.net

Civil Discord Show


---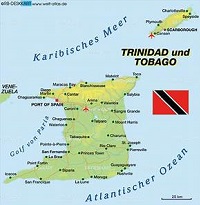 Fake Threat Spreads Fear and Hate

According to the Middle East Eye of March 1 and 2, the major cultural event of the island known as the Carnival, was under a threat of attack by ISIS. This was nothing more than a rumor. Strict security measures were taken based on specific fact that ISIS is very popular among the young people, and nearly 100 of them have left to join ISIS.

However, the rumor was made into a "fact" by CNN when it claimed that an actual attempted attack by ISIS was thwarted by 'the brave soldiers with the US Army in alliance with the local forces" and the major plotters had been arrested.

However, the story turned out to be fake. And all those arrested on suspicion have been released. This release is seen as "egg in the face" of the government for spreading fear of a major threat that was fake.

[with thanks to our Brooklyn contact, Br. Abu Talib]


---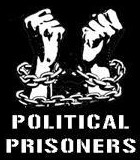 Imam Jamil Abdullah al-Amin

The Right To Free Speech Denied Another Year ?
by Br. Luqman

It is now 2018 and our brother is still being held. Another President has gone without lifting a hand to review, repeal and free our Imam, Brother, Father and friend. More so is the fact that he Imam Jamil Al-Amin (H.Rap Brown) is to this day still under an inforced gag order preventing interviews, media, and reporters those who seek to report his words and views. What and who are they afraid of? Why not allow the people to hear from this man one of the last true reformers and activist for truth, equality, and human rights. Why is his first amendment right to speech denied?


---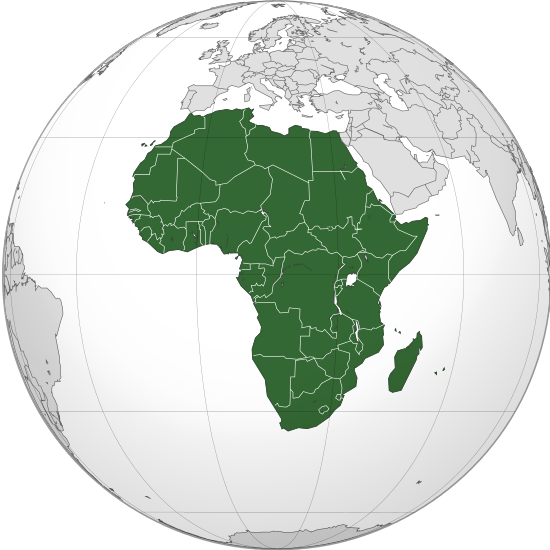 Africa

Burkina Faso.
audacious Mujahideen Attack.

On March 2, mujahideen attacked the military headquarters in Ougadougou the capital. They also attacked the French embassy. The regime suffered heavy casualties but has admitted only 8 officers killed.
AQIM [al-Qaida in the Islamic Maghrib] is suspected.
A force of 5,000 elite troops lead by France is in the area but could not stop the attack.

[Source New York Times.]


---


Jamaat al-Muslimeen's National Shoora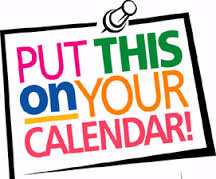 Dear sisters and brothers,
asalamu alaikum

It is time for shoora again.
Inshallah we will meet on:
April 21 [Saturday] coming in on April 20.
Remember we stand for


JUSTICE

EQUALITY

FREEDOM

Brotherhood/sisterhood

Black Power [within Islam]

Mexican/immigrant rights [within Islam]

Against Domestic Violence

Against liquor, drugs, gambling and fornication

For Islamic Palestine, Islamic Syria, Islamic Pakistan

Africa UNITED on Islamic basis

ONE UMMAH, ONE QUR'AN, ONE LEADER [Muhammad, pbuh]



Your brother in faith
Kaukab Siddique [ameer]


---


Invitation to Think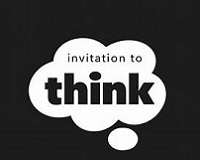 Conspiracy Theories Break Muslim Unity.
How to defeat the Theorists?
By New Trend's Media Monitor

When you hear a news report, look for evidence.
Does the report give date, place and specific numbers. Who is reporting it and can it be verified.

Remember that the world's most powerful forces are working in coordination against Islam and Muslims.

Among the leading propagandists are:

Russia

USA

Israel

Iran

India

France

UK



All of them have propaganda outlets and affiliants.

How can you spot propaganda against Mjuslims?
It will be least intense against Muslims who are not fighting against any of the 7 countries listed above.
For instance, you won't find propaganda against Tablighi Jamaat

A little more against Jamaate Islami.

Much stronger against mujahideen groups like al-Nusra, al-Shabab, Boko Haram, mujahideen groups in Kashmir.

Most intense against those who grab land and power and want to retaliate against the West: ISIS.

Notice that the slaughter of thousands of civilians by the Shi'ites in towns around Damascus and in Aleppo have not brought any serious attempt to stop the atrocities. Entire cities supporting ISIS like Mosul and al-Raqqa have been destroyed by the Americans.

India has the LARGEST occupation army in Kashmir. No stirrings of conscience in the West.

Afghanistan has been bombed for 16 years by NATO. Any outcry to stop it? Very limited.

Boko Haram are presented as brutal monsters though human rights organizations have repeatedly pointed out that they are the victims of extreme atrocities by army supported by the West.

Al-Shabab have repeatedly captured most of Somalia but each time surrogates of the West like Kenya, Ethiopia and Uganda militarily intervene to stop the establishment of an Islamic State.

The media and intelligence agencies of these 7 powers make it almost impossible for the Muslim ummah to unite.

Photo shop and technology are used to demonize Muslim leaders.

Let us study the Qur;an and hadith and figure out how we can determine what is going on and how to change it.


---


PAKISTAN





Government should seek the cooperation of Saudi Arabia and Turkey for ending the bloodletting in Syria.

LAHORE, Mar. 2: Ameer, Jamaat e Islami, Pakistan, Senator Sirajul Haq, has called upon the government to seek the cooperation of Saudi Arabia and Turkey for ending the bloodletting in Syria.

Addressing a huge Friday congregation at Mansoora mosque, he said there were reports that people from Pakistan were also involved in the killing of the Syrians. He said it was the responsibility of the government to investigate the matter and if the reports were correct, ban their going abroad.

Sirajul Haq said that Russia , with the support of Basharal Asad, had massacred hundreds of thousands of Syrians. He said that hell had been let loose on the Syrians but there was silence of the graveyard in the Muslim world while some Muslim rulers stood with the US. He said that the enemies within the Muslims were a far bigger threat to the Ummah.

The JI chief said that Pakistan's foreign policy was a complete failure as the country's was being listed grey for allegedly supporting the terrorists. Even the country's old friends, Saudi Arabia and China were not supporting us.

He said that the differences among the Muslim rulers and the political leaders were not for the cause of the Ummah but only for selfish interests. Had these rulers been sincere for the Ummah, the bloodshed of the Muslims in Kashmir, Palestine, Syria and Burma would not have been going on.

The JI chief slated the Foreign Minister's statement regarding the listing of the country among grey countries and termed it as highly irresponsible.

Sirajul Haq condemned the fresh raise in the POL prices, and said it was totally unjustified as the country was not a facing a war situation and there had not been any increase in the POL prices in the world market. He said, during the last six months, the POL prices had been raised by Rs. 20 per liter due to which the prices of the day to day commodities had increased considerably.

He said that the rulers were taking planeload of their friends and cronies on foreign visits and purchasing costly gifts there. He said the system of exploitation must come to an end.

He said that the situation in the field of education was worst as He said that on the average, the country was spending Rs. 55 thousand on each child but the quality of education remained too low due to which the future of the youth was at stake.



---


War News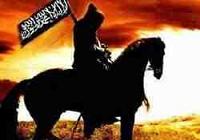 Syria
Massive Massacres of Civilians but Shia Advance repulsed+Turkey & FSA Advancing hit Regime Troops.

Damascus
Regime troops try to advance under cover of intense bombing and missile attacks on six towns held by the Islamic opposition on the outskirts of Damascus. However, the advance was repulsed by fighters of Jaysh al-Islam and other mujahadeen groups after heavy fighting in the forests surrounding the towns.

SOHR reports that between Feb 25 and March 4, the bombing by the regime, the Russians, the Iranians, and other Shia groups, has killed 662 civilians, including 154 children and 95 women.

However, a United Nations supported cease fire to allow citizens to leave failed because none of the civilians wanted to leave. In addition to the dead, more than 3,600 civilians including hundreds of children and women have been injurred, some with permanent disabilities. The bodies of many others are still under the rubble.

Hama and Idlib.
Various areas in these two provinces held by Islamic groups are being bombed by the Russian Airforce.

In the Northeast of Syria, in Deir ez Zor province, American planes killed 22 civilians in the area where ISIS has support. The dead include 9 children and 7 women.

Fighting is also reported in Northern Latakia province, between Shia regime forces and mujahadeen of Tahrir (formerly Al-Qaeda). A Palestinian commander supporting Tahrir was killed in the bombing.

Turkish Role in Syria
Turkish troups supporting the Syrian mujahadeen (FSA) have advanced into 25 more villages around Afrin in northern Syria. Regime (Shia) forces which came in to support the Kurdish communists (YPG) were bombed by Turkish war planes, killing 36 of the Shia troops.

The Turkish advance is continuing with local support. The losses on both sides are heavy, including 281 communist Kurds (YPG) on one side and 250 FSA on the other side. The death of Turkish soldiers involved in the fighting is also steadily increasing, as is the death toll of citizens in the Afrin area.


---


Iraq
ISIS Attacks Reported from Three Provinces

Kurdish sources are warning of IS advance on Kirkuk which could lead to an attack on the oil center.
Iranian sources are noting ISIS attacks in the provinces of Diyala, Kirkuk and Anbar.

West of Ramadi a human bomber from IS attacked regime troops killing 11.

Another 15 Turkish Islamic women who were fighting for ISIS and were captured by regime have been sentenced to death.. Some of them came to court with their children.


---


Afghanistan
Russia Worries

Russian foreign minister Lavrov has warned that USA is hiding the spread of ISIS in Afghanistan. Lavrov said that there are about 10,000 ISIS fighters in Afghjanistan, many of them in the north from where they could enter Russia through central Asia.

[Another 3,000 US troops are going to Afghanistan to join the 11000 already there.]
On March 4, in its latest air strikes, US air force killed 13 IS fighters,]


---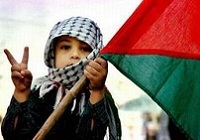 Children in Florida and Children in Palestine.

#Free Ahed.
by Imam Ali Siddiqui

As we mourn 17 young men and women, killed by Gun Violence. As we stand in Solidarity with our youth from Marjory Stoneman Douglas High School to organize "March for our lives." We should also #Remember the Palestinian youth and their parents who have been subjected to #Invasion, #Occupation, #IncarcerationCamps with high walls and complete survailence by #Drones, #GunShips, Fifth Largest Army, whose #Schools have been blown up by #IsraeliOccupationForces, facing total #Bl ockade, blown up Infrastructure of #Gaza, facing #Genocide, and #ExistentialThreat. It is all supported by US Taxpayers. Lets speak up and stand up in Solidarity with #PalestinianYouth and ask for freedom of #FreeAhed, a 16-year old leader of the Resistance like your self.
Viva Liberation!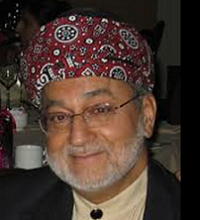 Imam Ali Siddiqui


---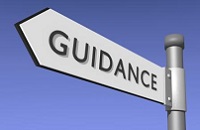 Guidance

Our Relationship with Allah

On the authority of Abu Hurayrah~
(may Allah be pleased with him)~ who said that the Messenger of Allah (peace and blessings of Allah be upon him) said:
'ALLAH Almighty has said... 'The son of Adam Denied ME and he had no right to do so. And he Reviled ME and he had no right to do so. As for his Denying ME- it is his saying... 'HE will not remake me as HE made me at first ' {i.e.~ bring me back to life after death...} and the initial creation of his... is no easier for ME than remaking him {!} As for his Reviling ME, it is his saying... 'ALLAH has taken to Himself a son,' while I am the One, the Everlasting Refuge...{!} ' I Begot not nor was I Begotten, and there is None Comparable to ME !'
[Source : S. Bukhari (also by an-Nasa'i). Hadith Qudsi # 2]
Note: 'Hadith Qudsi' are the sayings of the Prophet [Peace be upon him] divinely communicated to him.

Dua from the Quran (Surah 112 - Al-Ikhlas/Qulhu)
'Say, He is Allah, the One and Only ! Allah, the Eternal, Absolute; He Begets not nor is He Begotten. And there is none like unto Him.' {Source : 'Qur'an'~Surat Al-'Ikhlāş (The Sincerity ) 112~ 1-4 }


---


~My 'Salaams' to All ~
~ Y a s m i n ~
Say, 'Indeed, my Prayer, my Rites of Sacrifice, my Living and my Dying are for ALLAH, Lord of the Worlds'.
{'Quran'~Surat Al-'An'am -# 6-162.}


---


Please Note : Hadith Qudsi (or Sacred Hadith) are so named because, unlike the majority of Hadith which are Prophetic Hadith, their authority [Sanad] is traced back not to the Prophet (peace and blessings of Allah be upon him) ~ but to the ALMIGHTY {!} [Alhamdullilah !]



2018-03-04 Sun 21:43:23 ct


NewTrendMag.org