NewTrendMag.org News # 1742
[ Click on NEWS for back issues ][ OUR BOOKS ][ Contact ][ Previous Issue ]

3 Jamada al-Awwal 1439 A.H.- January 21 2018 Issue # 3, Newsletter # 1742

---


Hadith of the Week

Three Characteristics of a Hypocrite

From Abu Huraira, r.a.,: The Messenger of Allah, peace be on him, said:

There are three characteristics of a hypocrite:

When he speaks, he lies.

when he promises, he is treacherous

when he is trusted, he betrays.

[Then he added: even if he prays, fasts and asserts that he is a Muslim.]
[Sahih Muslim, kitab al-Iman, #113, 114]


---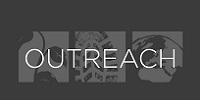 Newark, Delaware

Jamaat al-Muslimeen Document Distributed.

On January 19, owing to the intense cold weather, the Friday prayer crowd had thinned out to less than half, though today was much warmer.

A 4-page Jamaat al-Muslimeen document was given to 38 Muslims, most from Pakistan, Bangladesh and Egypt.

Here is an outline of the 4 pages


New Face of Sunni Islamic Pakistan. Khadim Hussain Rizvi. [You tube]


Ahed Tamimi, 16-year old Palestinian heroine of peaceful resistance. [Imam Ali Siddiqui]


Kashmir: Countrywide rallies at funeral of youthful martyrs Fardeen Khandey and Manzoor Baba [Hurriyet Conference]


Iran: Peaceful uprising by thousands crushed by regime. [Kurdish media]


Political Prisoners :

AhmedAbdelSattar.org

FreeZiyadYaghi.info

FreeMasoudKhan.net

Civil Discord Show


---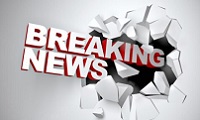 Afghanistan

Most of Farah province captured. international Hotel attacked in Kabul.

The Kabul-appointed governor of Farah province [north western Afghanistan] fled to Kabul . He is calling for urgent reinforcement of regime forces in Farah. He said that Taliban had captured most of Farah province and had now advanced into parts of Farah city. Fifty members of the regime troops have been killed.

On January 20, three fighters infiltrated the Intercontinental hotel in Kabul where a technology conference was being held. They held off Special Forces for 12 hours before all 3 were killed. Five hotel guests were killed and 25 injured in the fighting. The 4th floor where fancy restaurants are located was set on fire.



---


Nigeria

Two Videos Released by Boko Haram.

January 18. BBC reported on two videos just released by the Boko Haram mujahideen. One video shows a Nigerian military aircraft shot down by Boko Haram.


The second video shows the girls who were allegedly abducted by Boko Haram. They are saying in the video that they are happily married to mujahideen, are not coming back and are actively spreading the message of Islam.



---


Somalia

US and Regime Cooperating against al-Shabab. Rebellion spreading to Kenya and Tanzania.

US air strikes reportedly killed 4 Al-Shabab fighters north of Kismayo.

A regime operation is underway with US military working as advisers.

Kenyan media are complaining that al-Shabab are trying to reach Kenyan masses instead of attacking high publicity targets.

Recently Al-Shabab speakers gave an hour long Khutba to a crowd on the southern coast of Kenya

There are also signs of al-Shabab activity in Tanzania. Eight police officers have been killed in recent attacks. Reports indicate low publicity da'wa by al-Shabab. The regime is worried.


---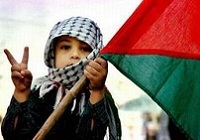 Palestine

Israeli Terror

On January 10, an Israeli military unit entered the town of Jenin. They opened machine gun and mortar fire on the home of Ahmed Jaser, 22, killing him on the spot.

Then they dynamited and blew up his home as well as the home of his uncle.

It was all on the basis of suspicion that the Israelis decided that he is a "terrorist."There was no trial or process of law.

The Jewish army has the power to enter any Palestinian home and kill "suspects."

Sixteen years back they killed Ahmed's father. Ahmed was 6 years old and the murder impelled him to join the resistance.


---


No more US Connection

Palestine Authority president Mahmoud Abbas said that there will be no further contacts or cooperation with the US after Trump's decision to recognize Jerusalem as the capital of "Israel

Trump decided to cut by half the US' charity aid to homeless Palestinians via the US


---


Editorial

Has Something like this happened in your Islamic Community?

Why is Javed Ahmed Ghamidi rapidly gaining fame and support after leaving Pakistan?

Inside report on Ghamidi's attempts to Undermine Islamic movement from within.

by Kaukab Siddique

From Pakistan, Samiullah Butt has written an investigative report on Javed Ghamidi. It has been transmitted to us by Salim Mansur Khalid who has decades of Islamic activism and scholarship to his credit.


The report is titled "Javed Ahmed Ghamidi ki 'Dastan Goi' Maulana Maudoodi, Jamaate Islami awr Mawlana Amin Ahsan Islahi. [Published January 19, 2018]. It's in Urdu and quite lengthy. We can publish only a summary in English, The title in English would be "Javed Ahmed Ghamidi's 'story telling': Maulana Maudoodi, Jamaate Islami and Mawlana Amin Ahsan Islahi," Mawlana Maudoodi is well known but Mawlana Islahi too is a great scholar very well received in Urdu reading Islamic circles for his scholarly tafseer of the Qur'an, Tadabbur-e-Qur'an [in Urdu].

Ghamidi was known in his youth as an up and coming writer on Islamic topics. Maudoodi recognized his talent and as was his usual thinking decided to give him a big boost. He gave Ghamidi a home in his famous estate known as "5-A Zaidar Park" in Ichraa, a part of Lahore,

As time passed, Ghamidi seems to have realized that living inside Maudoodi's house gave him a rare opportunity to defame and destroy the leader and his party Jamaate Islami from within. Slowly but steadily he started writing against the ideology and teachings of Jamaate Islami. It's important to remember that Pakistan's entire power structure and even the religious groups hated Maudoodi owing to his relentless, scholarly opposition to the established way of thinking. It was a unique opportunity for Ghamidi to undermine the "enemy of the State.'

Maudoodi was known for his gentle attitude towards young people and he kept ignoring Ghamidi's process of trivializing Maudoodi.

After a while Ghamidi went further and started talking to students from Islami Jamiate Talaba who came to the Center to discuss Islamic issues. This was serious fitna because these young people are the future of Jamaate Islami.

In a big move, Ghamidi tried to inflame the differences between Maudoodi and Mawlana Islahi into a raging fire. Islahi was highly respected in scholarly circles and the technique used by Ghamidi shows a devilish methodology engineered to succeed.

Keen Jamaate Islamic sleuths discovered what had been done. It was too late but Ghamidi was exposed. However no serious steps were taken against him and he was allowed to leave quietly.

[That was a summary of Samiullah Butt's report.]

New Trend has noticed Ghamidi's tours around the world and the reception he got from supporters of "moderate Islam" also known as American Islam. If I were to make a comparison to the mission of the Prophet, pbuh, I would see Ghamidi as one of the munafiqueen who would pray in the Prophet's, pbuh, mosque and whisper to the newcomers- to- Islam: There is no armed struggle in Islam. Jihad is only against one's own nafs."

I hope to write a critique of Ghamidi's writings and teachings which are being spread far and wide.
This is only an introduction.Latest Revolutionary Khutba


---


Pakistan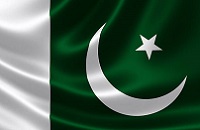 Islamic Response to Crimes against Children.
Evil is rising along with Corruption.
Social Services Network known as al-Khidmat
by Qaiser Sharif

LAHORE, Jan. 21; While condemning the molestation of minor girls at Kasur and Mardan, the central Shoora of the Jamaat e Islami has called for immediate arrest of the culprits, comprehensive police reforms besides special arrangement for Islamic education at the school level.

A resolution adopted by the Shoora demanded that the police especially at Kasur and Mardan should go through a process of cleansing and given special training for public security. The use of the police force for political motives of the government should be stopped to increase its performance. It also stressed upon the federal and the provincial government to adopt adequate measures for the security of the children.

Through another resolution, the Shoora condemned the continuous violation of human rights in Held Kashmir by the Indian occupation forces, the razing of the Kashmiris habitations and gardens and sources of earning besides inhuman treatment to the women and children. It also condemned the cross border firing by India resulting in the martyrdom of soldiers and civilians. It demanded payment of compensation to the bereaved families for their losses.
The Shoora also slated Indian army chief's threats to this country and termed it an open declaration of war. It said that Israel Prime Minister's visit to India at this time would add to the gravity of the situation. The Shoora urged the nation to express its complete solidarity with the Kashmiris on February five in order to send a positive message to the Kashmiris of our support.

In another resolution, the Shoora called for immediate abolition of the FCR in tribal areas and merger of tribal areas to with Khyber P. It stressed that the tribes should be given representation in the KPK assembly. It demanded a special financial package for the tribal areas to bring them at par with other parts of the country. It also called for prompt return of the IDPs and adequate compensation to them.

Released by
Media Cell, JIP, Mansoora, Lahore.


---


LIAQAT
LAHORE, Jan. 21; Secretary General, Jamaat e Islami, Liaqat Baloch, has said that the alarming increase in crimes against the children reflected the evil growing in the society and the solution lay in reverting to the Islamic values and laws.

Addressing the central advisory body of the JI at Mansoora, he said that unfortunately, the link of the society with Islamic social and cultural norms had weakened giving rise to rise in crimes especially sex crimes.
He said that the colonial era rules and regulations had proved to be destructive and added that the introduction of Shariah laws and the supremacy of the Quran and the Sunnah could guarantee protection of the life, honour and property of the citizens.

Deploring the police failure to arrest the killers of minor girls at Kasur, Liaqat Baloch said it was a big tragedy.

Meanwhile, the JI Secretary General visited the house of renowned writer Munno Bhai and expressed his condolences with the members of the bereaved family.


---


War News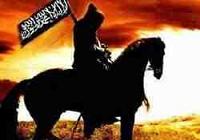 Syria
Turkey Begins Bombing Campaign.

Victories across Syria for IS
Regime Captures air base but Tahrir Counterattack Pushes it out. Bombing around Damascus Continues.

January 20
Turkish jets bombed the city of Afrin and its environs near the Turkish border. The bombing is systematic and widespread. Numerous YPG Kurdish Communist positions were destroyed in the bombing. [Russian troops stationed in the area withdrew]

Idlib province border: Regime forces captured the aj-Duhur military air base and severe clashes are going on with Tahrir [al-Nusra] in the areaf the air base.

January 21. [Latest report]: Mujahideen from Tahrir [al-Nusra] and Turkistan [Chinese Uighur] counterattacked regime forces which had captured al-Duhur air base. They drove the regime forces back and have advanced into the air base. Heavy casualties on both sides as Russian air force tries to stop the mujahideen.

Regime forces are bombing and shelling towns in the suburbs of Damascus, including Douma, Zamilka city and Hamouriyah. . The regime attacks are indiscriminate and the number of civilian deaths are steadily rising.

ISIS Victories
In the first three weeks of January 2018, Islamic State [IS] fighters have expanded their control to 110 villages and towns in Syria. According to the Syrian Observatory, this has come about as follows:

The SDF [Kurdish Communist] forces advancing along the Euphrates river south have been counterattacked and repulsed by the Islamic State [IS]. Five towns are now in IS control and 3 towns are divided where SDF with US air cover is fighting IS.

Regime forces [Lebanese Hizb, Shia militias, Iranians, Russians, Alawites] advancing through Deir ez Zor province towards Bukamsal [Abu Kamal] on the Iraqi border have been repulsed and rolled back 20 miles by IS mujahideen counterattacks.

In the Damascus suburbs, IS controls Hajr Aswad, Tadamoun neighborhoood and Yarmouk Palestinian camp abutting into Damascus city.Regime attacks have failed.

In the province of Deraa [West], Jaysh Khalid ibn al-Waleed has joined the Islamic State and is in strong control of 250 square kilometers. Pro west opposition groups tried to dislodge the jaysh but failed.

In north east Syria, going towards al-Hasakah, 22 villages are under IS control'

In Homs province, towards al-Sukhnah in the desert 14 communities are under IS control.

In the Idlib and Hama countryside, IS fighters emerged from the deserts of Deir ez Zohr and captured 63 villages. This was possible because the regime was busy fighting Tahrir [al-Nusra]. Only now the regime has started fighting the newly emerging Islamic State fighters.

Summary: All over Syria there are IS enclaves though they cannot hold major cities owing to bombing by the Russian and US [NATO] air forces.TT

[SOHR has never been wrong about Syrian news though it detests IS for its executions of regime troops, homos and rapists.]



---


Iraq
Baghdad Regime Reports Battles with IS south of Qayyarah and Southwest of Hawija

January 9-14
The Baghdad regime has reported two battles this week with Islamic State fighters:

In two villages south of al-Qayyarah which is south of Mosul.

At a village southwest of Hawija.

In both cases the regime was silent about its losses but claimed to have killed 12 IS in the first battle and 4 in the second.

The bomb attacks on Baghdad are continuing every. This time 8 people have been killed and 6 wounded. Looks like the attackers got away.

The regime air force, the US air force and columns of regime tanks are combing the vast desert of Anbar province but seemingly the IS fighters successfully evaded them.

There is speculation Abu Bakr al-Baghdadi is taking cover in the desert but no precise information is available.


---


ANALYSIS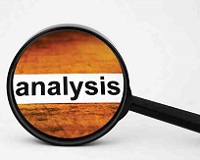 Demolition of the Biggest Idol of our Times.

Commandant of Auschwitz by Carlo Mattogno and Rudolf Hoss. 394 pages. Translated by Germar Rudolf. Castle Hill Publishers, P.O. Box 243, Uckfield, TN22 9AW, Great Britain. November 2017. [Contains copies of original confessions and documents.]

It's a very systematic book and step by step it destroys the biggest idol of Zionism. The globally distributed story of millions gassed at Auschwitz is based on the stories told by the Commandant of this notorious concentration camp, Rudolf Hoss.

The Commandant was traced and captured by the British after the defeat of Germany. The British subjected him to ongoing torture starting with taking all his clothes off in bitter winter weather. His wife and children were also arrested and threatened with deportation to Siberia. The Russians and the British were working together. The Russians had been issuing smear propaganda about Auschwitz even before Hoss was captured.

Once Hoss realized that he had no future and he had to cooperate with his captors if he wanted at least to save his family. Confessions were written for him and he had no choice but to sign them. He signed all kinds of confessions, including some in English which he could not understand. Some he was forced to write himself.

The book produces all of Hoss's confessions without comments. The confessions themselves are enough for any intelligent reader to see that they are bogus. Hoss repeatedly took blame for all that had supposedly happened at Auschwitz. He ended up with taking the blame for the deaths of more than TWO MILLION people.

Once his captors saw that he would "confess" to anything they wanted, they fed him more and more atrocity propaganda, all of which he regurgitated as part of his own knowledge.

Emboldened by their success in terrorizing the Commandant, his captors kept adding to what he "knew". They even claimed that he had met Germany's top leaders including Eichmann and even Himmler who plotted the destruction of the entire Jewish population [though these meetings never happened[.

As if not satisfied with this success, the captors brought him into the post-war trials of some other German leaders who were to be punished by the guilt of association with him.

The author has done a great job of presenting Hoss's entire book of crimes in his own words. The numbers are big enough to destroy any conventional rational response.

The author then carries out a scientific study which shows that Hoss's entire book of confessions was nothing but fabrication. One of the most enlightening scenes is the document in which the gardener at Auschwitz is brought in to confront Hoss and is shocked to hear Hoss proclaiming his guilt and complete responsibility for the deaths of more than two million people plus 700 Russian POWs.

After a while Hoss took off on his own and no more had to be tutored. He was handed over to the Polish authorities and there he simply accepted responsibility for the entire German criminality known as the :"holocaust."

The process of demolition of the entire idol of the Israeli theory of victimhood is very detailed. Unless there is someone on the Israeli side who can answer this blockbuster critique of established stories of horror, this is the beginning of the end of the myths which have been perpetuated worldwide.

Despite all his cooperation in the service of his oppressors, he was hanged after he had been drained of all his stories.

[After this translation, Germar Rudolf has published a huge critique of the myth which is even more scientific and detailed than this one. Unless this is answered, Israel's mythology is on the way to its demise.]


---


Interesting

*'AZAAN' A MIRACLE*

'Azaan' a Miracle ?... Yes !
by Sis. Yasmin

Amazing as it sounds, but fortunately, for the Muslims
of the world, it is an established fact...{!}





Please look at a map of the world and read the facts below: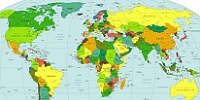 You will find Indonesia on the eastern side of the earth. The major cities of Indonesia are Java, Sumatra, Borneo and Saibil.

As soon as dawn breaks on the eastern side of Saibil, at approximately 5:30 a.m local time, Fajar Azaan begins.

Thousands of Muazzins in Indonesia begin reciting the Azaan. The process advances towards West Indonesia . One and a half hours after the 'Azaan' has been completed in Saibil, it echoes in Jakarta ... Sumatra then follows suit and before this auspicious process of calling Azaan ends in Indonesia, it has already begun in Malaysia ... {!}

Burma is next in line, and within an hour of its beginning in Jakarta, it reaches Dacca, the capital city of Bangladesh .

After Bangladesh , it has already prevailed in western India , from Calcutta to Srinagar .
It then advances towards Bombay and the environment of entire India resounds with this proclamation.

Srinagar and Sialkot (a northern city in Pakistan ) have the same timing for Azaan. The time difference between Sialkot , Quetta , and Karachi is forty minutes, and within this time, Fajar Aazaan is heard throughout Pakistan ... {!}

Before it ends there, it has already begun in Afghanistan and Muscat ...{!}

The time difference between Muscat and Baghdad is one hour. Azaan resounds during this one hour in the environments of Hijaaz-e-Muqaddas !
(Holy cities of Makkah and Madinah), Yemen , United Arab Emirates , Kuwait and Iraq .

The time difference between Baghdad and Alexandria in Egypt is again one hour.

Azaan continues to resound in Syria, Egypt, Somalia and Sudan during this hour.
The time difference between eastern and western Turkey is one and a half hours, and during this Alexandria and Tripoli
(capital of Libya ) are located at one hour's difference.
The process of calling 'Azaan' thus continues throughout the whole of Africa ...{!}

Therefore, the proclamation of the "Tawheed" and "Risaalat" that had begun in Indonesia reaches the Eastern Shore of the Atlantic Ocean after nine and half hours {!}

Prior to the 'Azaan' reaching the shores of the Atlantic, the process of "Zohar Azaan" has already started in east Indonesia , and before it reaches Dacca , "Asr Azaan" has started.

This has hardly reached Jakarta one and half hours later, the time of "Maghrib" Salat becomes due, and no sooner has "Maghrib" time reached Sumatra , the time for calling "Isha Azaan" has commenced in Saibil...{!}

When the Muazzins of Indonesia are calling out "Fajar Azaan", the African Muazzins are calling the 'Azaan' for Isha Salat.

If we were to ponder over this phenomenon thoughtfully, we would conclude the amazing fact that there is not even a single moment when hundreds of thousands of Muazzins around the world are not reciting the 'Azaan' on the surface of this earth.

Even as you read this material right now, you can be sure there is 'Azaan' somewhere !!!

{Subhaan Allah !}

Azaan

~MY 'SALAAMS' TO YOU ALL ~

Y a s m i n.



2018-01-21 Sun 21:45:23 ct


NewTrendMag.org