NewTrendMag.org News # 1724
[ Click on NEWS for back issues ][ OUR BOOKS ][ Contact ][ Previous Issue ]

26 Zulhijja, 1438 A.H.- Sept. 17, 2017 Issue # 38, Newsletter # 1724

---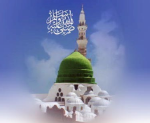 Hadith of the Week

Mercy is Essential to Islam

Jarir, r.a., narrates, the Prophet, pbuh, said:
One who does not have mercy on mankind, Allah Almighty does not have mercy on him.

[Sahih Bukhari #6013, Sahih Muslim, #2319, Musnad Ahmad ibn Hanbal #19383.]

Political Prisoners :

AhmedAbdelSattar.org

FreeZiyadYaghi.info

FreeMasoudKhan.net

Civil Discord Show


---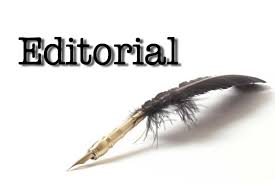 Did the Horrific Suffering of German women in 1945-46 Impact White Women's Self-Image in the West.

by Kaukab Siddique

In 1945, vast Russian armies swamped German defenses and entered Germany itself.

The fate of German women under the Russian invasion was so horrific that it boggles the mind. However it was totally censored by the western media who wanted to present the victory against Germany as "glorious" and a real liberation. [Compare with the destruction of Mosul and Aleppo in Iraq and Syria which too are being hailed as "liberation."] The details are available in research works and in the diaries of some of the victimized women.

As a western historian has put it, EVERY German woman was raped, from the 80 year old grandmother to the 8 year old female child. [The author tries to justify the mass rapes.]

It might shock readers if we say that rape was the least of it. The way the women were humiliated, cut up, deprived of any recovery effort and slaughtered like animals went beyond rape. After the killings, the bodies of the women were thrown away as if they were garbage.

Many of the women were able to beg for mercy before being ripped up but no appeal in the name of humanity worked. They were subjected to mass rape by entire battalions of Russia's "best" even in churches.

The British, American and French troops committed much violence against German women but in the long range their strategy for rape was much cleverer. They simply destroyed all German resources for food, housing and medical supplies. The conditions of the women became so dire that many of them who were starving to death offered themselves to the western troops for rape, sometimes in exchange for only a chocolate.

The atrocities against German women were not actions of out-of-control victorious soldiers but had government protection and support. It is noticeable that most western media did not report these crimes against humanity. A few who did watered down the reports and even justified them.

The Russian armies were ordered to commit mass rape and mass murder. [Bashar Assad's Syrian death squads come to mind.]

I want to study the impact of the destruction of German womanhood on Anglo-American women in general.

In America, for instance, there is no death sentence for rape or for rape with mutilation and murder. Women's lives don't matter?

Are women being subjected to the male idea that they should make themselves sexually available to men? Why has fornication become so widespread that it is hardly news in the western world? Why is adultery glorified in American media although Christianity is the religion of most White people in America?

Why is pornography so widespread that it has become a multi billion dollar industry, with women being projected as mere objects of male lust?

What is the impact of the transmission of pornography from the West to India and from India to Pakistan and other Muslim countries? Sounds like cultural imperialism to me.


---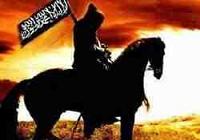 War News

Pakistan

US Drone Strike followed by Quick Retaliation.

September 15: A US drone strike in Kurram Agency killed 3 Islamic "militants" and wounded 2. [The regime is suspected because it identified one of those killed immediately after the attack.]

September 17: A home made bomb [IED] killed 5 Pakistani militia in the Bajaur agency.


---


Philippines
Marawi:

Ferocious Gun Battle

On September 16, there was a 5-hour gun battle between IS-affiliated Maute and Abu Sayyaf mujahideen and government troops.

The regime troops advanced and captured a mosque. However among the regime troops killed was a captain known as the "hero" of the army. [Source Filipino Inquirer.]

The commercial area remains in control of IS after about 4 months of fighting.


---


Syria

Heavy Fighting. Regime Enters Deir ez Zor but is stuck. City bombed by three air forces. Raqqa Stalemate. Civilian Deaths Rising.

Jet Shot down. Damascus Dilemma.

During the week of September 11 to 17, regime troops finally broke into the city of Deir ez Zor after severe clashes between IS mujahideen on one side and Russian, Iranian and Lebanese Hizbullah on the other. Syrian Observatory and wire services indicate that THREE air forces are bombing Deir ez Zor : Russia, the regime and USA. Civilian deaths are terrorizing the population and people are fleeing to the interior of the province.

The regime is facing the problem that if its Russian-Iranian-Hizb supporters are unable to achieve a quick victory, street fighting in which mujahideeen excel could inflict heavy losses.

A jet fighter of the Assad regime was shot down by IS east of Deir ez Zor. The fate of the pilot is unknown.

The Russian-Iranian forces which were beaten back east of Hama are nursing their wounds after ISIS won the fighting in this area.

Inside al-Raqqa, the SDF [ Communist Kurds] were able to make minor advances but stiff IS resistance has created a stalemate WITHIN the city.

The US air force is pounding away at al-Raqqa and IS-related village populations in Raqqa countryside. SOHR says civilian deaths owing to US "coalition" bombing are rising steeply including scores of children.

In the towns around DAMASCUS, the drama of the absurd is happening. The groups of Jaysh al-Islam, At-Rahman Corp, Tahrir [al-Nusra] fought well against Assad's attempts to enter the suburbs, but now they are fighting each other. Surprisingly the losses are not high.

An SDF column supported by the US is trying to outflank ISIS going south to al-Mayadeine [south east Syria] which is deep ISIS territory where the US air force killed large numbers of families of IS fighters.

Fighting between regime and al-Nusra is also reported just south of Aleppo.


---


Iraq

Bombs
According to the Business Insider [as reported by NewsMax, the US Air Force dropped 5057 bombs on ISIS in the month of August alone. [September 13, 2017]
[Another 500 were dropped on Afghanistan in the same month.]


---


Deadly IS attack in Nasriyah. Iranians Killed

September 14" ISIS carried out a coordinated attack near Nasriyah in the province of Dhiqar in the deep south of Iraq which is a Shia stronghold. The attack beginning with a truck bomb followed by gunfire killed 83 and wounded 93. The Chinese news agency Xinhua quoted Jasim al Khaledi head of the provincial health department as saying that "Many Iranian people" were among the killed and wounded. AFP also reported the Iranian casualties.

Iran sends large militia forces to fight the Islamic State in the guise of pilgrims.

On September 15-17 there have been IS raids on Shia forces near Mosul. Turkish news reports 23 Shia militia killed 25 wounded. Attacks also on tribal militia supporting Baghdad.


---


Afghanistan

Cultural Error lead to Attack.

On September 11, an Afghan youth carried out a martyrdom attack on a column of US armored troops at Bagram air base.. The death toll has not been announced but a spokesman said 5 US troops and a Georgian soldier were injured.

This follows a propaganda leaflet distributed by US troops in which the kalima of Islam was written on a dog supposedly representing the Taliban.

The US quickly realized that this would be seen as an insult on Islam because dogs are not liked in Afghanistan. The US officially apologized but the apology did not reach everyone quickly: hence the attack on Bagram base,


---


Egypt

18 Killed, 7 wounded in Mujahideen attack west of Al-Arish

On September 11, an Islamic State affiliate surprised a regime security unit 30 miles west of Al-Arish killing 18 troops, including 2 officers and wounding 7 including a Brigadier General.

Three armored vehicles were set on fire.

The fighters left before the Egyptian air force could intervene.

The Egyptian regime protects the frontline with Israel and also ensures that Palestinians do not come in and out of Gaza.


---



On September 15 after Juma at Masjid Fatima in Catonsville, Maryland, a 6-page Jamaat al-Muslimeen document was given to 90 Muslims, mostly Pakistani Americans. It was well received.

Here is an outline of the 6-page document"


Appeal to help families of Hurricane Harvey victims, particularly Muslims, in Texas. [Br. Solano.]


&
Rebuttal of those who try to discredit Pakistan's existence [compared to fate of Muslims in India]. [by Mantaqi.]


&
Don't Support Trump or his opponents + Founder of Makka was an African woman. [Br. Kaukab]


Imam must ensure that khutba reaches women. [Hadith]
---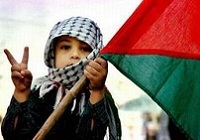 Palestine

On September 16, a 5k Walk was held in Washington DC for children in Gaza.

Jamaat al-Muslimeen was well represented. We hope to publish a report in the next issue of New Trend, inshaAllah.


---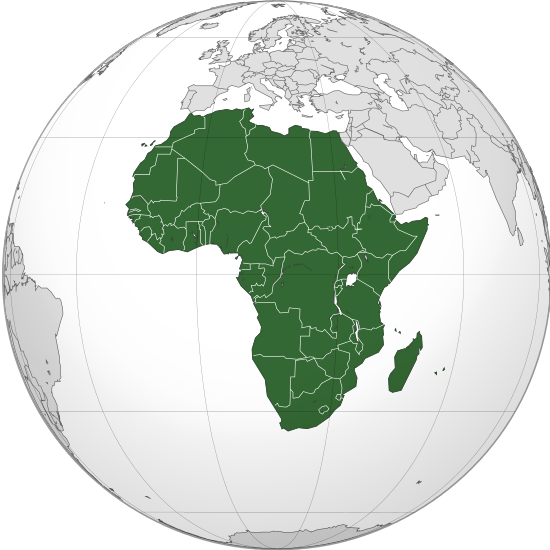 Africa

Gifts for orphans and poor families with children can be sent to
Ethiopia
Uganda
Ghana
Gambia

Are you aware that most of the population of Africa is Muslim?
Help your ummah!


---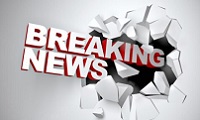 Third Day of Protests against Police.

Protests resumed in St. Louis on Sunday in the wake of the acquittal of a white former policeman in the fatal shooting of a black man, after a second night of sporadic violence between a small group of demonstrators and riot police.

Protesters held a rally outside police headquarters at 3 p.m. CDT (2000 GMT) and delivered a single demand, one of the organizers, Tory Russell, said without giving details.

"We are going to disrupt and be very innovative. The world will see," Russell, who is with the International Black Freedom Alliance, said in an interview.

After peaceful marches through the Missouri city wound down Saturday night, violence flared between about 100 protesters, some holding bats or hammers, and police in riot gear.

Store and restaurant windows along a commercial strip in west St. Louis were smashed, and police said they arrested at least nine people.

Rock band U2 canceled a Saturday concert in St. Louis. Singer Ed Sheeran did the same for his show on Sunday. Both cited security concerns.

Demonstrations began peacefully on Friday after Circuit Judge Timothy Wilson acquitted former St. Louis police officer Jason Stockley, 36, of first-degree murder in the 2011 shooting death of Anthony Lamar Smith, 24.


---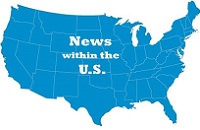 West Sacramento, California

Sep 16th 2017 1:14PM

Woman Choked. Children Suffocated.

WEST SACRAMENTO, Calif. ( KTXL) - Three children were found dead inside an apartment in West Sacramento Wednesday night.

West Sacramento police received a domestic violence call just after 9:20 p.m. at the Timber Apartments off Jefferson Boulevard, according to Sgt. Roger Kinney.

When police responded to the apartment they discovered the three children and immediately began to perform life-saving measures. However, a short time later the three children were pronounced dead.

When police arrived on scene the suspect had already fled.

KTXL spoke with several neighbors who witnessed the incident.

One neighbor, who does not want to be identified, says she was sitting on her apartment stairs when she saw the mother run out in distress. The mother had been choked and Hodges was not far behind her.

The neighbor called 911 and tried to help the mother.

She says she went into the home to check on the children and found all three of them dead. The woman believes the children were suffocated.

[The suspect has been arrested]


---



Pakistan

After Massive Demonstrations in Karachi, Convention of Religious leaders calls for expulsion of Burma Envoy.
Saudi Arabia Should be helping Rohingya Muslims, not victims of Texas floods.
by Ameer al-Azeem & Qaiser Sharif

LAHORE, Sep.17: Representatives of different political and religious parties attending the Ittehade Ummah Convention in Karachi on Sunday called upon the government to expel the Burmese envoy over the atrocities being perpetrated on the Myanmar Muslims and raise the issue before the OIC and the United Nations.

The convention also demanded the deployment of the UN Peace force in Myanmar and withdrawal of Noble Peace award to the Myanmar leader for her silence over the bloodshed of the Rohingyas. It also called for sending diplomatic missions to different countries to raise the issue and seek their support for stopping the oppression on the Rohingyas.

The convention was organized by the Jamait e Ittheadul Ulema, Karachi and was

Ameer, Jamaat e islami, Pakistan, Senator Sirajul Haq, while addressing the moot, said in Myanmar, Christians and Muslims had been subjected to brutalities. He noted that while the European Union issued a warning to the Burmese government upon which he brutalities on the Christians came to an end. However, he said the Muslim rulers had been indifferent to the repression on the Rohingyas and were proving themselves as tools of the US and colonial powers.

He deplored that while Saudi Arabia had offered financial help the typhoon affected people in the US but it had not extended any help to the Rohingyas,

The moot exhorted the Pakistan government to seek approach to the Rohingyas camps in Bangladesh and Malaysia and provide them every possible help.

Through a resolution, the convention called upon the government to stop the campaign against the Islamic provisions of the constitution including articles 62 and 63 and stop the promotion of Hindu culture through the media, It also demanded restoration of Friday as weekly holiday and abandon all efforts to secularize the education syllabus and courses.

The speakers at the moot lauded the expression of solidarity by the Karachi people the oppressed on the Muslims in all parts of the world especially in Burma.

Sirajul Haq said that the Nizam e Mustafa was the sole solution for all the problems facing the country and the nation.

He said that Nawaz Sharif had not been ousted by the Supreme Court. In fact, he said, it was the blood of Mumtaz Qadri Shaheed that had led to his downfall.

President, Jamiat e Ittehadul Ulema, Pakistan, Maulana Abdul Malik, in his presidential address, said that the future of the humanity lay with Islam and secularism , liberalism and other man made systems were destined to fail.


---


LIAQAT

LAHORE, Sep. 17; Secretary General, Jamaat e Islami, Liaqat Baloch, has expressed deep concern over the statement of Interior Minister Ahsan Iqbal in regard to the NAB reference concernign the Hudaibia Paper Mills and has demanded a probe into the matter by a five member bench of the Supreme Court.

Addressing a Corruption Free Pakistan Committee here on Sunday, he said that electoral corruption was at its peak in the by election in NA. 120. He said the Code of conduct for elections had been grossly violated and the Election Commission had remained a silent spectator.

Liaqat Baloch called for prompt implementation of the FATA reforms and the merger of FATA into the Khyber P. and for placing the FATA areas in the jurisdiction of the Peshawar High Court instead of the Islamabad High Court.


---



Muslims and the Internet
by
Waheeduddin Ahmed [Milwaukee, Wisconsin]

One of the greatest blessings for mankind in modern times is the internet technology. Information of any kind and on any subject is at one's fingertips. A semiliterate person can write without making sp

elling mistakes and even comply with grammar. Both, the erudite and the imbecile can propagate their thoughts and find audience, often captive and coerced.

On the flip side however, there are great dangers lurking in the shadows in cyberspace which, if not taken care of, can destroy humanity. The biggest danger comes from the potential of spreading hatred. Never before has humanity been so vulnerable and at the disposal of destructive forces.

Muslims are on the centerpiece, open and exposed and true to their nature, either unaware or unwittinglyinstrumental in the ritual of their own destruction. Antagonism to Islam extends to every segment of the word's population: Christian's, Hindus, Buddhists and Atheists. Never before have the Muslims faced such tremendous odds arrayed against them. The enemy has done his homework, working out the strategy and tactics and to his own exhilaration finds Muslims utterly unprepared. Stones are being cast at them from within and without and they are running heads down hither and thither trying to find shelter.

If we look around we find that we cannot meet this challenge any time soon. We have no defensive strategy and tactics, let alone any offense. Sometimes knee jerk reaction comes from some random individuals, who are neither trained nor skillful in such engagements with the adversaries. We are losing the propaganda war all over the globe. Look at our national leaders standing dazed and dumbfounded in the face of attacks.

This is not to say that we are completely lacking in articulation. Our "scholars" are ever so ready to tear each other apart in sectarian and doctrinal discussions. Our best brains are busy researching the matters of dress and menstruation. They have never heard of Genghis Khan and contemporary Muslim mores which had brought his grandson to Baghdad, to deal a fatal blow to a flourishing civilization. The only Muslims who are thoroughly prepared for battles are the dons of sectarian divisions, who have done their homework and have sharpened their teeth and nails to devour their opponents. These are scholars, scholars of internal contradictions and conflicts. What does it take to attain that position? Ask any irate antisocial Muslim individual. He will tell you that intellectualism is un-Islamic; education is what is contained in the confines of his brain where it stagnates and freezes. He will also tell you that everyone except he or she is going to hell.

So, all an outside enemy has to do to prevail is to create the avenues of divisive discourses, directly or indirectly and then watch our "scholars"reach for each other's throats. To this effect the internet is a heavenly gift to them, which is proving to be useful beyond their wildest dreams. It is like throwing bones to the watchdogs to distract them from their watch.

I am thoroughly disgusted with the verbosity I encounter on the internet, irrespective of where it is coming from:Shia, Sunni, Barelvi, Devbandi or any other mouth. My advice to them:STOP! Your children are watching you and are disgusted with you. The future generations of Muslims may even want to get out of religion altogether because of you. Then they will lose the spiritual canopy and the moral shelter which are essential for solace and which humans have needed from day one.

My advice to our cyber socialites is: don't respond to the religious hate mongers and turn a deaf ear to the sectarian hooligans.Those who are attacking Islam are doing so under the protective shield of atheism so that they don't have to defend their own religious and cultural abnormalities. The genuine atheists do not attack people or selected religions. They just propound the unlikelihood of the existence of God. Many discussion groups have been created apparently by people with Muslim names for the convenience and the benefit of Islamophobes to defame and desecrate Islam.

We ourselves should not attack other religions such as Hinduism and Christianity, although it may be very tempting. We are forbidden to do so. Besides, it may be counterproductive. Be unilateral when you discuss Islam

Be rational; use logic (our philosophers used it to the full extent), without being pedant.

If the most able among us do nothing, the less able will make the stand to make the outcome unfavorable.


---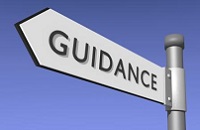 Guidance in Treating Afflictions in these Troubled Times.
[From Sis. Yasmin]

"And certainly, We shall test you with something of fear, hunger, loss of wealth, lives and fruits, but give glad tiding to 'As-Sabirin [the Patient ones] who whrn afflicted with calamity say 'Inna lillahe wa inna ilahyi Raji'oo', Truly! to Allah we belong and truly, to Him we shall return.'

They are those on whom are the salawat [blessings] from their lord, and they are those who receive His Mercy, and it is they who are the guided ones.'

[Al-Quran, surat al-Baqarah, verses 153-157,]

Then Ibn al-Qayyim, Allah be pleased with him, mentioned the hadith of al-Istirjaand said:

'This expression is one of the most effective and most beneficial treatments for one who is afflicted by calamities, because it contains

Two Fundamental Principles

which if they are realized, the slave [believer] will be consoled from his calamity !

The first of the them is that

The Slave [of Allah] and his wealth belong to Allah and He has given it to him as a loan!

The second of them is that.....

The return is to Allah and it is inevitable that he will leave the life of this world behind.

treatment is that he knows that .....[?]

... what was ordained to afflict him cannot miss him and what was ordained to miss him cannot afflict him!

And a part of it is that his Lord has set aside for him the like of that which he missed or better, and He has stored up for him that which is many times better than the calamity and that if He willed, He could have made the calamity greater than it was.

subhan Allah alhamdullilah!

"All that is on earth will perish, but will abide forever the face of thy Lord, full of Majesty, Bounty and Honor. [The Qur'an sura al-Rahman 26-27



2017-09-18 Mon 23:28:46 ct


NewTrendMag.org