NewTrendMag.org News # 1717
[ Click on NEWS for back issues ][ OUR BOOKS ][ Contact ][ Previous Issue ]

7 Zulqi'dah 1438 A.H.- July 30, 2017 Issue # 31, Newsletter # 1717

---


Hadith of the Week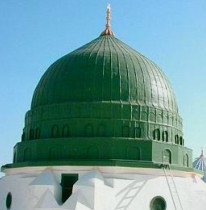 Standing on Guard

Narrated Usman ibn Affan, r.a. "I heard the messenger of Allah, pbuh, saying that standing on guard in the way of Allah is superior to a thousand late night prayers and extra fasting."

[Musnad Ahmed ibn Hanbal # 433, Sunan of Ibn Maja # 2766]


---


Hidden U.S. History

100th Anniversary of SIlent March
by Sis. Aisha
[Jamaat al-Muslimeen]

On July, 28, 1917, over 10,000 people of African-descent participated in a silent march beginning on 57th street and 5th Avenue in New York City. It consisted mostly of people from the Harlem area and it was in response to the 1917 East St. Louis Riots that occurred in May and July. It is estimated that up to 200 Black people were killed while law enforcement made absolutely no effort to quell the violence against these defenseless victims.

Many of these massacres were the result of cheap Black laborers taking the jobs of Whites. Oftentimes, there were labor disputes between striking White workers and their bosses while Blacks were brought in as replacements (Scabs).

Marcus Garvey, who created the Pan-African Back to Africa Movement, was incensed and encouraged Blacks to raise their voice against these attacks: "This is no time for fine words, but a time to lift one's voice against the savagery of a people who claim to be the dispensers of democracy." Garvey's Back to Africa Movement was countered with the creation of the National Association for the Advancement of Colored People (NAACP), an organization focused on assimilating Blacks, not empowering them. The organization had only two Black people (W.E.B. Du Bois & Ida B. Wells) out of the 57 people who founded it.

Anytime in history when there has been a strong leader encouraging the oppressed to empower themselves, rather than beseech legislators to create yet, another series of laws to validate and protect them, the oppressor counters that move. Of course, J. Edgar Hoover, said to be a gay man of African-descent, was another government tool used to destroy Marcus Garvey and his Pan-African Movement.

Black Americans, unlike their Caribbean and African counterparts, have emotionally abandoned their communities and continue attempt to assimilate into White society and seek relief from the government. However, the younger generation seems to understand the importance of networking within the community and helping empower each other, especially in the entertainment industry. Now, we need to expand this to the news media and other businesses.

(Source: Wikipedia: The Silent March 1917)

Black Female Judge's Death Ruled A Suicide

Judge Sheila Abdus-Salaam's body was found in the Hudson River, in late April 2017. Her death was ruled a suicide and the police closed her case by May 3rd. Her husband, Rev. Canon Gregory Jacobs, believes that the ruling is based on unsubstantiated evidence. He said, "Those of us who loved (the judge) and knew her well do not believe that these unfounded conclusions have any basis in reality."

It has been reported that she was depressed and had been on new depression medication a few weeks before her death. But, so many, who have been following her case, find her death suspicious and now, the NYPD has backtracked and ruled her death suspicious. It is believed that the police closed the case rather quickly.

Judge Abdus-Salaam was the first Black woman appointed to New York State's highest court and had a reputation for being tough on corruption and police criminality. According to initial police and autopsy reports, she did not have any marks or bruises on her body hence, the ruling of suicide. Black woman do get depressed and medications fighting depression, ironically, can create suicidal thoughts. For now, only Allah knows if Judge Abdus-Salaam took her own life or if someone else did.

Insha'allah, we will find out exactly what happened and her family can get closure and, if necessary, justice.

(Source: BlackAmericaWeb.com)



---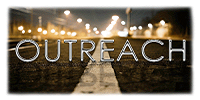 v
Jamaat al-Muslimeen literature given to 100 Muslims in Midtown Mosque

Highlighting the Oppression of Muslims in Cameroon [West Africa]+ Heavy Fighting in Muslim World+Turkey

On July 28, a multi-colored 4-page document was given to 100 Muslims at Masjid al-Haqq in Baltimore after juma'. Most of the people were African Americans with a few Pakistanis and Arabs.
Here is an outline of the 4 pages:


Amnesty documents torture of Muslims in Cameroon and US military helping regime suppress Boko Haram.


Fethullah Gulen has been subverting Turkey for years+ Turkey uncovers US bases in Syria.


Heavy fighting in Iraq [week 40], Syria, Egypt [Sinai] and Philippines.


Most Americans are friendly and supportive towards Muslims. [Editorial by Br. Kaukab.]


Political Prisoners :

AhmedAbdelSattar.org

FreeZiyadYaghi.info

FreeMasoudKhan.net


---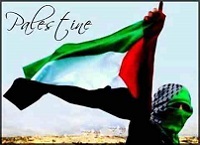 Turkey and Palestine. Widespread Rallies for al-Aqsa
by Prof. S. Kurter,
Milwaukee, Wisconsin

Muslim Turks demonstrated in front of synagogues and Jewish centers in every major city in Turkey. The big demonstrations have worried the Turkish Government. In the meantime, Turkey is urging all Muslim countries to unite and develop a unified stand against Israeliaggression.

It shows the intention of Israel to not make peace, and any chance of grabbing land is being implemented by Israel. Israel tries to control the third holy site of Islam, Insha'Allah this attempted seizure will be defeated by Muslims. The Turkish Prime Minister, Binali Yildirim, said that "Masjid Al - Aqsa is our honor."

The Turkish Government is defending Islam; it is very odd that in spite of this the Gulen Group (FETO) is working against the Turkish government and Islam. It is collecting money and sending to Israel. Several Palestinian "Islamic" organizations are praising Gulen activities. Another organization in the area are saying they are following the correct path, but they aresupporting Gulen's place located on College Avenue in Milwaukee, Wisconsin.

This reminds me of Sultan Abdulhamid's story. The Sultan refused to sell any land in Palestine to Theodor Herzl and Zionists in the late 19th century, yet some Arab leaders at that time welcomed the Zionists as "cousins" and then claimed that the Sultan sold Palestine This is one of the main reasons we lost Palestine. Today, we are seeing how history is repeating itself. Do not be surprised if we lose Al-Aqsa Mosque and the remaining areas of Palestine. As long as we ignore the warning signs of disunity or Muslims continue to betray their values for money, we will see more of Allah's calamity on us.


---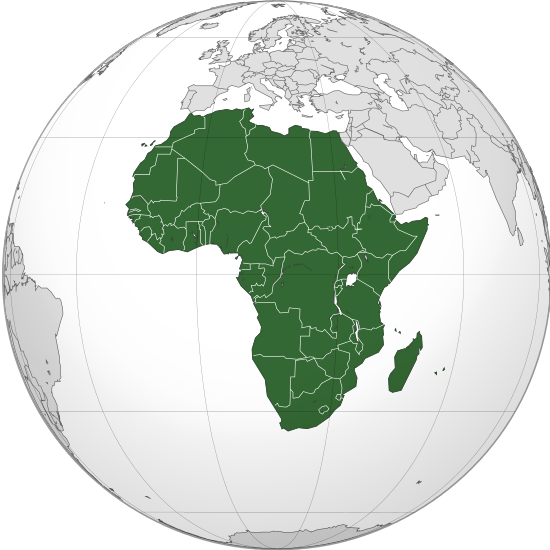 Africa

Nigeria Blood Bath

News International reported on July 27 that a Boko Haram attack on an oil exploration NNPC team killed 50 people in the Megumeri area, north east of Maiduguri. The team was heavily guarded but the Boko Haram attack was very sudden. 18 Nigerian soldiers, 15 armed militia, 4 academics and 13 civilians connected with the NNPC team were killed.


---


Another report, much older coming out of a rural area in Kaduna, depicts fighting and killing between Christian farmers and Muslim herders with scores of deaths on each side


---


Somalia

On July 30, Al-Shabab mujahideen attacked a contingent of Ugandan troops in deep southern Somalia killing 39 of them. The Ugandan commander is in a state of shock at the news.

Also on July 30, a bomb attack near Mogadishu's upscale mall killed 10 and wounded 18 of the city's elites.

Ugandan and other non-Muslim troops are in Somalia to support the western installed regime in Mogadishu.


---


Editorial: Aleppo and Mosul vs. Nuremburg and Aachen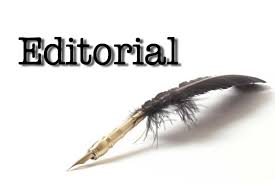 The Destruction of Entire German Cities in World War II projected the idea of Mass Terrorism. Holocaust of Civilians was meant to turn People against their rulers and lead to the collapse of Armed Resistance. It Failed
by Kaukab Siddique, PhD

David Irving wrote an entire book documenting the incineration of the south German city of Dresden. It was a holocaust

What is not known is that ALL German cities were similarly destroyed, especially after the German air force became ineffective.

Why do the western powers try to destroy civilian populations?

Eastern Aleppo in Syria was destroyed in 2016. Mosul in Iraq was destroyed in 2017.

The Islamic defenders of Aleppo successfully resisted years of assault by the Shiite-Alawite regime in Damascus. The Lebanese Hizbullah and Iranian Revolutionary Guards joined Damascus regime's forces and assaulted Aleppo repeatedly. The Islamic resistance grouped in FSA volunteer forces fought back successfully. In fact the resistance, helped by al-Nusra from outside Aleppo, launched successful counterattacks which drove Assad's allies way back from Aleppo.

In the third segment of the assault on Aleppo, the Russian air force joined Assad's regime and started the systematic destruction of East Aleppo block by block, street by street. Eastern Aleppo became a pile of rubble. Thousands of civilians were buried in the rubble.

This was the Russian resuscitation of the World War II doctrine of assault on civilian populations.

A similar process occurred in Mosul, Iraq. The Islamic Caliphate established in Mosul was militarily able to resist the Shia armies supported by the American air force. When the Baghdad regime attacked East Mosul, conventional battles went on for months. The regime won but paid a heavy price. UN figures showed 2,000 Shia troops killed. The regime protested to the UN and stopped announcing casualty figures.

The attack on West Mosul was much more difficult. A large civilian population was supporting the Islamic State. A determined force of hard core mujahideen, about 1600, were intent on fighting back.

Here the Americans and Shia Iraqi forces followed the World War II doctrine of terrorism aimed at the entire population. There was a steady stream of regime propaganda claiming that the fighters were hiding behind the civilians. [Almost a duplicate of the Israeli propaganda during Israel's bombing of Gaza and, before that, Lebanon.]

No one had invited the Shia military to "liberate" Mosul. Now it has come out that heavy artillery and tank fire was aimed by the Shia military at the general population of Mosul. The American air force, with its coalition of French, Australian, Belgian and Canadian air forces, became the air force of the regime. The AIR WARS group has counted 5118 civilians killed in the air attacks with another 2000 feared lying dead in the rubble. However, with the Shia regime's general use of heavy artillery and Apache helicopter attacks on Mosul, the civilian death toll has spiraled into genocide. The British paper, The Independent, and now other sources too, are estimating the civilian death toll at 40,000 and about 900, 000 made homeless. The regime itself says that if there were an IS sniper on a roof top, a US air strike would be called in, destroying the house and everything around the house: 500 pound bombs were used.

This destruction of entire cities, block by block, house by house, has its genesis in the destruction of German cities in World War II.

Symbols of German culture were destroyed by the British and US air forces. Historic sites, churches, schools, theatres were bombed again and again till they were wiped out.

In Syria, we see mosques and seminaries being bombed. Thousands of mosques have been damaged or completely demolished.

In Mosul, the air strikes not only destroyed the historic El-Nuri mosque but the US and the Shias claimed it was destroyed by the Islamic State itself! It was the rallying point of the Islamic resistance and the IS flag had been flying from the top for a couple of years. The worldwide Zionist media were used by the Shias to proclaim that the Islamic State itself destroyed its most important mosque from where the Caliphate had been proclaimed. Is it surprising that the Shias and the US have not called for any impartial inquiry.

The idea was TERRORIZE and HUMILIATE THE POPULATION and as a result:


People will turn against their rulers.


Production of weapons and ammunition will cease or be cut down drastically.


The fighters would surrender.


The unexpected happened both in Germany and now in Syria and Iraq.

Here is an extract about the bombing of Nuremburg which was the rallying point of Hitler's movement. The cultural aspects of the city had to be destroyed to humiliate the German people.

Nuremburg: " The U.S. Eighth Air Force appeared midday on October 3, 1944 with 454 Flying Fortresses. They hit the choir of St. Sebald's Church, the castle, the Durer House and landed a direct hit on the Peller House behind it, which had been among Germany's most beautiful patrician residences. The bombs plowed through the four-hundred-year-old St. Rochus Cemetery, slinging around the sarcophagus-like sandstone monuments, uncovering the resting bones. .... "

"Tucher Castle, the Hans Sachs, and Veit Stoss Houses, the Holy Ghost, Saint Ageidius's and Mastersingers' churches, the entire castle grounds, and a total of two thousand medieval homes were crushed in a vandalistic fit of raving madness.... which had all remained intact throughout much of the war as they were militarily irrelevant.... were not these cities the great symbols, demonstrating to the German people their background?" [The Fire by Jorge Friedrich, page 277]

Here is an example of a city which fought back. Aachen, on the border of west Germany. "The city was of no military use, it had been radically destroyed by bombing raids on the nights of April 11 and May 24, 1944. The former was the most severe preinvasion raid, killing 1,525 residents including 212 children. Six hospitals were hit, making them needed all the more. Eighty patients and eleven nurses were killed.... on May 24, when Bomber Command sent 442 planes that leveled more than just the two train stations. In addition to the 15,000 left homeless and 207 dead, the raid destroyed several villages....(including) the old district of Aachen...with hot springs and the Imperial Abbey dating back to the early middle ages...razed on April 12." [page 117]

"...the old town of Bonn died in a fire of eighty thousand incendiary sticks, two hundred high-explosive bombs, and fifty block busters... the Minster church of 1070...suffered heavy damage... 486 civilians lost their lives." [page 127]

Neither Aachen nor Bonn had any military significance. But after the bombing, the German people [mostly civilians] fought back bitterly and held Aachen for a long time.

It's interesting to note that after Aleppo and Mosul, the Islamic people are still fighting back.

Similarly the German people kept fighting even after their cities were pulverized by the allied air forces.

Terrorizing the civilian populations does not lead to the surrender of fighting forces if they are highly committed to their cause.

None of the Germans turned against Hitler. None of the civilians in Mosul turned on IS. In fact the women came out to give their lives against the Shia assault.
The slaughter of civilians is not strategically helpful.


---


PAKISTAN





Prime Minister Nawaz Sharif Removed by Supreme Court on Corruption Charges.

Jamaate Islami Extends its Campaign Against Corruption.
by Qaiser Sharif & Ameer al-Azeem

LAHORE, July 29; "Yaume Azam" was observed all over the country on the appeal of the Ameer, Jamaat Islami, Pakistan, Senator Sirajul Haq, indicating the nation's resolve to continue its struggle against corruption till Pakistan becomes corruption free.

Rallies in this respect were organized in the big cities including Rawalpindi, Quetta, Karachi and Faisalabad. The JI chief addressed the rally at Rawalpindi. Speaking on the occasion, Sirajul Haq said it was a matter of shame that the Prime Minister of Pakistan should be working as an employee of a company in a small country. Such an act was tantamount to putting the country's honour at stake only for a petty gain, he added.

The JI chief said that one could only pity the wisdom of those who considered the JIT investigations and the unanimous judgment of the Supreme Court as unjust.

He said that in fact, Nawaz Sharif was facing Allah's wrath for his failure to abolish interest despite his pledge in this regard. Besides, he said, the blood of Shaheed Mumtaz Qadri who was executed for the murder of former Punjab Governor Salman Taseer for committing blasphemy could not have gone waste.

He deplored that the Pakistanis could not become a nation during the last seventy years as the rulers had divided the people on the basis of communities and regions.

He said the rulers claimed to have put the country on the path of progress. He said the ground situation was that about half of the country's population could not get clean drinking water. Each bed in the government hospitals in big cities had three patients on the average. Educated youth were roaming about in search of jobs but in vain.

He said the JI was striving for the Rule of Allah in the country and for the supremacy of the law and the constitution. He said the rulers were feeling sorry for not abolishing articles 62 and 63 of the constitution and were terming these as transgression. He however, warned that no one would be allowed to abolish these articles. He said that even in the western countries, a liar was not allowed to contest elections.


---


War News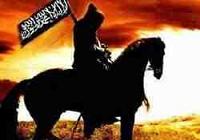 Philippines
IS-affiliates Holding Military at Bay.

July 23-30. The air force has destroyed most of the city in its attempts to wipe out the small Islamic groups holding the central commercial areas of Marawi.

The fighters are fierce and each time there is a clash, the regime troops suffer and retreat.

Here is a description of the Islamic groups which have taken over Marawi with Islamic State [IS] support. This appeared on non-Muslim wire services:

The Marawi assault was planned and executed by a relatively new group, Dawla Islamiya, better known as the Maute Group, which wants recognition from Islamic State as its regional affiliate.

Led by two brothers, the Maute Group want a "Wilayah", or province of Islamic State, in Lanao del Sur province, where it has engaged in fierce, days-long battles with the military since 2016, each time suffering heavy losses before regrouping months later.
.
The brothers, Abdullah and Omarkhayam Maute, have been joined by Isnilon Hapilon, the anointed Southeast Asian "Emir" of Islamic State and leader of a faction of another Mindanao group, Abu Sayyaf.

The Marawi fighting has been much publicised across militant networks and experts say it could attract more fighters to the region.
.
"It has inspired young extremists from around the region to want to join," the Institute for Policy Analysis of Conflict said in a report on Friday, adding the fighting had "lifted the prestige of the Philippine fighters in the eyes of ISIS Central".


---


Syria

US and Russian Air Forces Wreaking Havoc.
Serious Assad-Hizb Losses east of Homs.
SDF-IS Battling In al-Raqqa.
Russian Troops Arrive in Deraa to "keep the peace."
al-Nusra Takes over all Idlib Province amid Protests.
[Sources: Reuters, the Guardian, SOHR and regime "news."]

Bombing Campaign: July 24-July 30.

The Russian air force bombed ISIS in the desert east of Homs resulting in more than a hundred IS fighters killed over the week. IS withdrew most of its fighters from Al-Sukhnah, its last city in Homs province [only a few fighters are waiting in the city].

However when the Assad-Hizbullah Lebanese advanced towards al-Sukhnah, they were ambushed by Islamic State fighters and lost 139 killed [including 23 officers] [SOHR and Reuters report.]

The Assad and Russian air force continued to bomb the suburbs of Damascus where Jaysh al-Islam, Rahman Corp and IS are holding on in three different areas. This bombing in breach of truce called by Russia,.

The Russians are also bombing the countryside east of Hama which is under IS control but here the Assad regime could not advance.

The Russian bombing campaign has also led Lebanese Hiszbullah, Iranian Guards and Alawite troops into IS's Raqqa province from the west and south.

The US air force is bombing the IS capital of al-Raqqa. Any IS movement, civilian or armed, in or out of Raqqa is targeted by the US air force [along with French, Belgian and British]

In the latest US bombing raid on IS capital of al-Raqqa, on July 30, 21 civilians, including 8 children, were killed.

Daily US bombing of al-Raqqa has helped the Kurdish Communist forces, SDF, to enter al-Raqqa. Segments of al-Raqqa are now in SDF hands although it is facing stiff resistance.

[SOHR is documenting the death toll in al-Raqqa over the two months siege in air strikes. It is running into hundreds of civilians and scores of IS.]

The US and Russia are also continuing to bomb al-Mayadeed, deep south in Islamic State territory. The targets are the families of Islamic State fighters, women and children, who had left al-Raqqa to escape the daily bombing there by the US air force. The death toll is mounting.

On the Lebanese-Syrian border, known as western Qalamoun mountains, Lebanese Hizbullah and Iranian Revolutionary Guards are moving against three Islamic enclaves, held by IS, al-Nusra and FSA. No significant success yet.

In north central Syria, FSA fighters supported by Turkey have advanced in the Azaz-Afrin areas.

After the inter-Muslim battles in Idlib province, al-Nusra is now in complete control of the province and the major opposition group, Ahrar al-Sham, has withdrawn. In various cities across Idlib province, there were demonstrations against al-Nusra as it is seen as too strict.

Deir ez-Zor province [almost all of it] is in IS control although Assad's forces under Russian air cover are advancing towards it.

The US has decided to stop supporting several small groups if they keep opposing Assad. They have been ordered to fight IS.


---


Iraq

Mosul Week 41. Trump Week 27
IS Fighting Groups Changed Tactics.
Massive Regime Crimes against Civilians Emerging.
Tal Afar Bracing for Shia Assault.
Canada?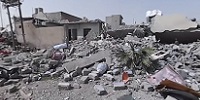 July 27. "Kill everything or anyone that moves" were the orders given to regime troops" say Baghdad military officers. As a result, the military gunned down hundreds of civilians in Mosul.

Another officer put it in these words: "We killed them all, ISIS men, women and children. We killed everyone." [Middle East Eye quoted by the Daily Mail.]

Another interesting disclosure is that 850 Canadian troops, including 200 Canadian special forces, are in Mosul, according to their commander. The Canadian troops are also ready to go attack Tal Afar or whichever area the regime attacks. [Toronto Star July 29]

Iraqi regime military is admitting that IS fighters are still hiding in the rubble of West Mosul and are launching daily attacks on the regime troops. Some of the fighters have crossed over to eastern Mosul and are launching sniper attacks on regime troops there.

A "Scroll.In" video has verified that this kind of fighting is continuing in Mosul . [July 27.]

In Tal Afar, 60 miles south west of Mosul, Islamic State [IS] fighters are bracing for a massive Shia military assault. Hard core shia militias aligned to Iran have fire fights with IS defenders every day.

The rule of Sharia is continuing in Tal Afar. Women are also prepared to fight. A German woman convert to Islam, known as Umm Hajar, is now the commander of the women's Khansa Brigade in Tal Afar.

The US air force has killed 20 IS fighters who were trying to link up with IS forces in Hawija. Any movement by IS reinforcements attracts the attention of the US air force. Three men crossing the Tigris to go to eastern Mosul were killed by jet fighters.

Guerrilla fighters from IS attack regime troops and Shia groups in Baghdad and in cities across Iraq, all the way to Diyala.


---


News Within the U.S. & Canada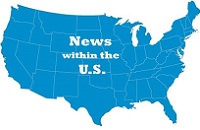 Baton Rouge, Louisiana
Typical of Many Cities in America
by Felicia Livingstone [Writer and Editor]

For many years, Florida Blvd. has been considered the racial dividing line in Baton Rouge. I drove through neighborhoods surrounding Cortana Mall and beyond recently. Houses are empty. Graffiti is becoming more noticeable. Businesses are closing at a high rate. Properties are abandoned and overtaken by weeds. Trash in abundance on the sides of roads in certain places. As a child, this was an area of pride and community togetherness.

By the Mall of Louisiana, there's constant new construction, streets are well paved. Cameras at every traffic light. Manicured lawns. Businesses can't open fast enough. It's like two totally different cities. What the heck happened and do you think it can be fixed?


---


A Central Aspect of American Culture: Stoop and scoop!
by Abida Rahmani


After spending few days in this part of the world, I realized that dog is not a dog here. Dog is a buddy, a kid, a girl or a boy , a very intimate and adorable person of the family.

At first when I saw this sign while walking on a trail "Stoop and Scoop, pick up after your pet", with the picture of a dog, I wondered what it meant? The next day, while walking on a trail, came across a couple with a kid in stroller and waiting for the dog to get relieved from his poop. The man was holding a plastic bag; he covered his hand with the bag, quickly stooped, scooped the dog's poop and put it securely in his jacket's pocket. What a civilized nation! I was about to vomit my freshly eaten dinner. "Isn't it a very dirty job?" I just could not keep silent. "Yeah, he is just like our kid and we do this for our kid too." Though it was just a wilderness around but he did not throw it, rather he waited for the litter box.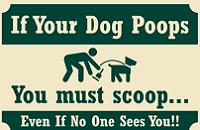 It is a common phrase here two kids and a dog is a perfect American family. Here when two people meet each other with their dogs, both of them will first appreciate each other's dog, its beauty, appearance, looks and then they will describe about their family tree and ancestors. His father was so and so and his mother was of such and such breed. In a way dogs are far luckier than the human beings here, keeping their family strings , traits and DNAs. Kissing, hugging and luring dogs are a common practice.Dogs sleep with you , sits with you on a couch or chair even take shower with you. While walking on paths, you come across a lot many dogs; some leashed some unleashed, big, small, black, brown, white, tan, fat, thin and skinny. Crossing through the path one day, noticing a very thin dog, I tried to be courteous, "is this dog suffering from some disease?" "No, it's a miniature of Alsatian and..........and to show me its vitality, she pulled up the urinating dog. My goodness, it was still dripping. Once when I felt like running from an unleashed one, the owner at once reacted "She is such a friendly girl; she is not going to harm you." Though there are signs every where that say "put your dogs on leash." But here they show more kindness to their dogs. Once in a park surrounded by unleashed dogs, terrified!! The owners explained, the dogs are frightened because of your head gear. The point was to my scarf or hijab. I just politely ignored that discriminatory remark. After that incident I adopted a stern attitude. No more courtesy for dogs and their owners. So now coming across a dog I switch my way down and try to avoid it. It saves me in many ways, "sorry I have a canine allergy."" Oh yeah you should be careful then."

The poodles are very cuddly and cute but the big dogs are real frightening. Instead of the all care and precaution many dog mulling cases are reported too in media. Some times they are life threatening. Most of the dogs live here inside the homes, the poodles in cozy beds inside the bedrooms or living rooms. Big dogs have real nice dog houses. In the chilly, freezing temperatures all the dogs are kept inside, even in small condos or apartments.

There are humane societies which take care of these animals. They are better than humans with an E. There are Dog clubs, Canine Societies, Kennels, dog shelters , dog rescuers and many websites about dogs. Dogs are pretty expensive here; the cheapest one would be about six to seven hundred dollars and then to keep them is more expensive. At first there is a license for keeping a dog, then it goes through all the medical check ups, anti rabies vaccines regularly and lots are paid to veterinarians. So being a vet here is a great rewarding job.

You have to buy real nice ready to serve dried or other food, dried bones and toys for them at Petsmartand other stores.

Dogs trainers earnes a handsome amount for training and discplining a dog with wild and unruely behavior. There are so many TV program and a lot on the internet how to train your pet?

For small dogs which are called Chihuahua, they hold them inside their jackets in cold, zipping them up a little bit peeping out.

Dogs here live in such a great luxury for which even lots of people back home could not imagine. Every grocery store and big stores have isles and shelves for dog's foods, toys, clothing, shampoos, body wash, beddings and pillows. So much research is done for making their food healthier & tastier.

There are Pets day cares with catchy names, pet's parlors, grooming centers, dogs' swimming pools, dog sitters like baby sitters and dog walkers.

A friend of mine used to walk 10 dogs and earned a handsome living.

I wish they could develop some proper toilet system for dogs or some thing like cats. In heaps of heavy snow, rain and freezing weather, dogs are taken out for walk and to get them relieved. The most important task after work or before, is to take the dog out for walk around and to get him or her relieved . For population control their are some other surgical methods applied.

A smelly stench comes from the inside of a dog owner's home, which an outsider could obviously feel.

I can not forget herds of stray dogs roaming in our streets in Pakistan and frequent cases of dog biting. When they outnumbered then there was a dog killing spree from the Municipality (kutta maar muhim). It is still a common fashion there.

The bourgeois class in sub continent will name their dog with an English name and talk to it in English. With dogs many kids practiced their English skills.

A dog would really wonder what a status it has got in this society?

The reason a dog has so many friends is that he wags his tail instead of
his tongue.
-Anonymous
There is no psychiatrist in the world like a puppy licking your face.
-Ben Williams


---


GUIDANCE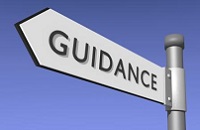 How is it possible for us to gain 'Al-Khushoo' (Humility) in and outside of the prayer and during recitation of the 'Quran' ?
by Sis. Yasmin

Allah {Aza Wa Jall}~ says... The Believers will prosper:
those who have 'Khushoo' within their prayers.
[Source~ 'Quran'~ Surat Al Mu'minoon 23: A # 1-2]

'Al-Khushoo' is the essence and core of the prayer..!

And it means the presence and attendance of the Heart!

And that the heart of the person who is praying does not wander left and right.

However ...if the person senses something that will divert him away from (this) Al-Khushoo' ~ then he must seek refuge with Allah from the Outcast Shaytaan just as the *Prophet*...[ sallahu 'Alayhi wasallam] instructed us to do!

And there is no doubt that the 'Shaytaan' is extremely assiduous upon spoiling all acts of worship especially the 'Salah' which is the most superior act of worship after the two Testimonies.

Thus, the 'Shaytaan' comes to the 'Musalli' (Praying individual) and says ...or whispers Remember this and that... {!}

And he causes him to indulge in thoughts and ideas that are of

no benefit and which leave his head soon as he concludes from the prayer...{!}

Therefore it is upon a person that he strives with the...utmost ambition to devote himself towards Allaah the Mighty and Majestic {!} and if he feels anything from these misgivings and devilish insinuations to seek refuge with Allaah from the Outcast 'Shaytaan' whether he is Raki' (bowing), in the 'Tashahhud', sitting, or standing or in any position from his prayer...!

Lastly from the greatest means that will aid one in attaining Al-Khushoo' in the prayer is ...{?} ~that he Visualizes himself standing in front of Allaah and that he is confiding in his Lord ALLAAH {Aza Wa Jall}
{'In Shaa Allah'}

[Source: Footnotes:*Muslim( 2203).*Bukhari #608 and *Muslim #291]

'Salaams' to All
Sister in Faith ~Y a s m i n ~



2017-07-31 Mon 23:02:16 ct


NewTrendMag.org