NewTrendMag.org News # 1713
[ Click on NEWS for back issues ][ OUR BOOKS ][ Contact ][ Previous Issue ]

8 Shawwal, 1438 A.H.- July 2, 2017 Issue # 27, Newsletter # 1713

---


Hadith of the Week

Self-Sufficiency Encouraged. Begging Discouraged.

Zubair bin al-'Awwam, r.a., narrates:

The messenger of Allah, pbuh, said: Instead of begging people, whether they give him or not, it is better for a person to take a rope, collect wood, tie it with the rope, take it to the market, sell it, and gain self respect as well as the resources he needs,

{hadith in Sahih Bukhari, number 1371. in Musnad Ahmad ibn Hanbal, number 1407}


---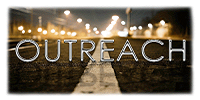 Silver Spring, Maryland
6-Page Document given to 100 Muslims after Juma'

Masjid ISWA is about 33 miles south of Baltimore, right on the north eastern edge of Washington, DC

On June 30, a 6-page Jamaat al-Muslimeen document was given to 100 Muslims after Juma' salat. Most of them were Africans, African Americans and Guyanese [South America]. Very nice people but the masjid is totally non-political and never comments on the suffering of Muslims worldwide. A very "Hereafter" oriented khutba was given by the Senegalese imam, emphasizing getting up for fajr.
Here is an outline of the 6 pages: distributed:

Shoora planning meeting of Jamaat al-Muslimeen.

13 Jamaat shoora resolutions calling for release of Muslim political prisoners, condoling death of Sekou Kambui & the Blind Shaykh and condemnation of bombing of Mosul, Raqqa and Syrian cities.

Introduction of Br. Shamim Siddiqi's new book.

Br. Solano's critique of attack on Republican Congressman.

Mosul 's 35th week of resistance, huge massacres by US air in Syria.

Women being sold in Nebraska +hate group rallies failed.

Palestine, Philippines, Afghanistan
---


Inside ReportI

Some Innocent Prisoners Being Quietly Released. Have they been "Broken?"
Dirty Role of Wikipedia.

Two individuals have been quietly released. Ismail Royer has been finally released and is with his children.

Another person was "quietly" released last week who was incarcerated for a long time - Kifah Jayyousi. He is being sent to a half-way house but at least his family can now see him.

Ali Chandia will be released in 2019 and deported to Pakistan. He has lost his wife and son. It appears upon his arrival in Pakistan, he might face another incarceration unless his family can change that. Poor Ali did nothing more than drive a person to the airport when requested as a small favor.

Sabri Benkala was released early in 2017.

These people may have been "broken". But Masoud Khan, who is innocent, remains in his prison box, as he calls it. His faith sustains him and Allah is his guide.

In fact Wikipedia keeps rewriting Masoud's information and calls him the "leader" of the group. Wikipedia allows anyone to edit and so it is filled with untruths and evil.

Family members meet yearly at the NCPF conference. This organization was unable to accomplish anything positive in the past 5 years; however, it is good to interact with the mothers even though one may not need the social contact they are seeking. It is a fact that all the mothers and children have been abandoned by their former "friends" and by the Muslim community.

The yearly meetings should include the daily prayers and speakers on Islam. They might be changing that this year.


---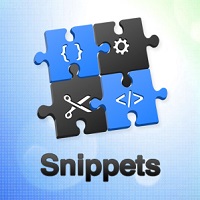 The best photo essay on Muslim political prisoners' families.

[By Sharmin Sadequee, a distinguished activist of Bangladeshi origin.]

https://ummahwide.com/families-of-muslim-political-prisonersin-the-united-states-war-on-terror-87e3d60faa9b


---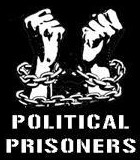 by Ayesha Jones

&
Justce for Shifa Support Group.

Political Prisoner
Br. John WalkerLindh

Please write to this Muslim prisoner to show humanitarian support. Do not discuss his case.
This is his prison address. Write it carefully:

John Phillip Walker Lindh
#45426-083
P.O. Box 33
Terre Haute, IN 47808

Political Prisoners :

AhmedAbdelSattar.org

FreeZiyadYaghi.info

FreeMasoudKhan.net

---
---


Guest Editorial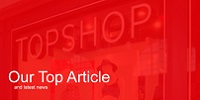 What Obama did to Palestine for Israel:
A Legacy Which Trump will Embrace
By Sis. Carolyn [Our Christian friend in Florida.

I got an e-mail from Campaigns@dailykos requesting that I send them a note of appreciation for the work Obama did to move our country forward. Below is my response.

To: campaigns@dailykos.com

Subject: Re: Thank Barak and Michelle for their service

I voted for Obama twice, but he was a disappointment, and I'll tell you why, although I believe his hands were tied by those really pulling the strings in Washington. (He was a brilliant man, but character seems to be lacking in our government officials now a days. The name of the game is to accept PAC money to get elected and then do as one is told. It works. The American people are the losers.)

Obama's legacy in my estimation:


Escalated wars with 7 countries that had nothing to do with our freedoms taking the National Debt from $12 trillion to $22 trillion.


Continued paying for the illegal 500 mile Apartheid Wall around every Palestinian village


Continued paying for the illegal settlements in Israel on Palestinian land


Sent white phosphorus to Israel to use on the Palestinians in 2009


Increase foreign aid to Israel from $3.5 billion to $5 billion. Promised them $35 billion for weapons and military equipment

over the next 10 years.


Sent Israel an iron dome and F35's...all of this coming out of our precious tax dollars


Stuck up for the Palestinians 12 days before he left office. John Kerry went on t.v. and spoke out about the horrible conditions/atrocities that Palestinians live under and that it should cease. Donald Trump replied to Netanyahu," just wait 12 days and things will be in your" (Israel's favor). Obama knew the truth, but waited 8 years to "atone" for his foreign policy.


Had Saddam Hussein, Ben Laden and Ghadaffi murdered. Why not let them stand trial to see what they had against the U.S. Even Adolph Eichman had a trial.


Was President Obama a good president...sorry, the answer is no, although I do believe he had no choice in his decisions. After all, war is good for business and the economy. This will continue under Trump. God help this nation.


---


PAKISTAN





A Serious Threat Emerging for Pakistan: The Modi-Trump Hug Could have Consequences.
Plus the Syrian overflow in Parachinar.
New Trend Special Report

India's Modi and America's Trump like to hug but for Pakistan this could have serious consequences.

With the peaceful movement of the Kashmiri people being crushed by the vast Indian occupation army, now comes American support for the Indian oppression. The top commander of the Kashmiri freedom fighters, Salahuddin, has been declared a terrorist. The daily atrocities by India against the unarmed Kashmiri people were ignored.

The arms deals between India and the US were bigtime during the Obama era but now they have gone into over drive with obvious intent to hunt the very small numbers of Kashmiris who have picked up arms:

"Indian government has decided recently to augment and modernize its ageing helicopter fleet through a deal of $2.5 billion for the US made Boeing CH-47 Chinook and Boeing AH-64 Apache helicopters. There are further plans to buy 16 Sikorsky S-70B Sea Hawk helicopters."

Pakistan should urgently work for national unity. The signs are not good with the military sticking to its "made-in-America" policy of military operations against Islamic groups in the frontier with Afghanistan.

Iran too became bold enough to enter Pakistani air space. About a month back, the Pakistani air force shot down an Iranian drone which was surveilling Islamic groups in Baluchistan which are supporting the oppressed Sunnis in Iran.

People are asking why do US drones get away with killing hundreds of Pakistanis?

Then came the bombing by IS elements of Shias in Parachinar with a high death toll [about 75] with several hundred injured. The Shias blamed the government for lack of security. The top commander of the Pakistani army went to Parachinar to placate the shias and to grant compensation in millions to families of the dead and the injured.

In the meantime, an oil tanker flipped near Bahawalpur. People were collecting the oil when it caught fire. Hundreds were injured and the number killed is said to be above 150. The most horrible part of this tragedy was that the government has neglected this area so much that it lacks medical facilities to treat burns. The victims had to be taken big distances to be treated.

Again millions of Rupees were offered in compensation.

The Shias in Parachinar complained that they were offered fewer millions than the burn victims. So the military chief intervened and upped the amounts being given to the Shias.

The problem with this situation is that the army has been bombing Islamic fighting groups for years and has not compensated their families. The entire population of North Waziristan was evicted in Ramadan and forced to live in camps for more than a year in intense heat and then the severe cold.[Some of them are still in camps.]

The same was the fate earlier of the ENTIRE population of Swat. Their fault was that they wanted to govern themselves by Sharia [which hurt America's feelings]

The military surely knows that the Shias of Parachinar have been sending men to Iran to be trained there and then used in Syria in the Shia genocide against the Muslims of Syria. The series of attacks in Parachinar look hideous but the cause should be investigated.

[Why is the embassy of the genocidal Assad regime flourishing in Islamabad when its government has killed hundreds of thousands of Muslims in Syria who also wanted Sharia?]

With the Trump-Modi embrace, Pakistan is in grave danger and Kashmiris face total subjugation. It is time for Pakistan to wake up. Stop fighting people who want Islam. Without Islam, there cannot be any Pakistan in any meaningful sense.]

Raymond Davis' book has revealed that treachery in Pakistan is at the highest levels including the then general in charge of intelligence and the Pakistani ambassador in Washington, DC


---


War News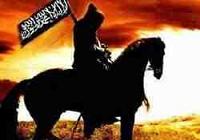 Iraq

Mosul week 37. Trump week 23

Biggest Defense Victory of Modern Times:
IS in Mosul after 8 and Half Months of Intense Fighting.

On July 2, the US-installed regime in Baghdad had to take of dose of reality about the situation in Mosul. The regime admitted that 4 districts of Mosul are still under IS control, and in a 5th, the strategic Shifa district north of Mosul's old city, battles are going on since a whole week.

Baghdad only two days back announced that the Caliphate is finished and the Baghdad regime leader will hold a victory celebration in Mosul. The Shiites are issuing grotesque propaganda stories against ISIS, now that they know the worldwide Zionist media network will believe whatever they say.

July 2. In its report on the bombing of Mosul, BBC quotes Airwars research group that 4118 civilians have been killed.

The British Royal Air Force has carried out 1000 air strikes against the Islamic State since the caliphate was established in 2014. The RAF has dropped 3000 bombs.

The battle of Mosul has been a huge defensive victory for IS. Consider the facts:


IS has no air force, long range artillery, tanks or anti aircraft defenses.


Mosul was attacked by 100,000 shia troops and 10,000 kurdish troops


The attack army had its own air force and had daily support of the US, British, French, Australian, Belgian, Canadian and UAR air forces.


Governments around the world have targeted Muslims volunteering to go out and join IS.


The Shias installed in Baghdad have open ended reinforcements of Shias coming in from Iran.


The Mosul defenders started with 1000 mujahideen and got a reinforcement of 600 before bridges and roadways came under American and "coalition" bombing. Over the 8-month long battle, the defense force has been whittled down to approximately 200

but

THEY ARE STILL FIGHTING house to house, street to street.

They were able to do this because the people are with them. The terror bombing by the Shias and the "coalition" have led to hundreds of thousands leaving the traumatized city, particularly after food, water and electricity became scarce.


In Stalingrad, the German army could not withstand snow and ice and lack of food and ammunition. It surrendered. Here the mujahideen are faced with INTENSE heat, they have been isolated for 8 months [longer than Stalingrad], food and water are very scarce, yet they did not surrender.

The rallying point of IS, the Nuri mosque with the IS flag on it, was destroyed in a US air strike. The Shia regime, the US and Zionist media around the world claimed that IS destroyed its own stronghold. Without impartial inquiry, this has to be treated as disinformation.

Two days back, IS counterattacked in two districts OUTSIDE the old inner city. Now BBC is reporting that many of the civilians in eastern Mosul, which was captured by the Shias in January, are strong supporters of IS and have carried out surprise attacks.

The Shias, supported by the US, have carried out large scale executions along with torture and random arrests of the people of Mosul. Analysts say that before long the people will rise against the regime.
In Hawija district, 5 towns are under IS control, as are three towns on the Anbar border area. Tal Afar has been under Shia military attack as long as Mosul and is strongly in the hands of IS. Raiders from IS have also hit Diyala province.


---


Philippines

One Month 9 days later, IS-related Fighters Holding on to Marawi City Center.

Military losses now near 100 killed plus 44 associated civilians. Bombing kills "many" IS fighters.

On July 2, groups known as Maute, Abu Sayyaf and others who have joined the Islamic State repulsed another attack by the army. The military says, bombing by jets has inflicted heavy casualties on the fighters but there is no way of confirming these claims.

The army's losses are rising. The Filipino president cried on TV that his troops are getting killed. He is now calling on USA to help. Australian and US support is already there in targeting.

On the other side, a number of Malaysians, Indonesians, Chechens and Yemenis are "advising" the mujahideen.

Australia is worried because it has been helping in the bombing of Mosul in Iraq.



---


Syria

Islamic Cities and Villages being bombed by Assad's aircraft & Hizbullah Artillery. Assault on Raqqa Repulsed Again.

June 26 to July 2: Bombing by the Assad
aircraft, Hizbullah artillety and US bombers are now the news every day. For every fighter they kill, these forces kill 10 civilians.

Assad with Iranian-Hizbullah help is assaulting the suburbs of Damascus. The bombing, shelling and "missiling" is heavy. All the civic facilities are going up in flames. Assad's policy is to destroy all the civic facilities and then "offer" the population to move to Islamic towns in the north west.

Assad's troops with Hizbullah artillery are hammering away like last week at the southern city of Daraa and the villages around it. These are the strongholds of the Syrian people who formed the FSA after Assad started massacring unarmed demonstrators.

The Iranian-Hizbullah forces have been advancing in Aleppo province. Islamic State fighters have retreated from the last villages in eastern Aleppo province. Before retreating IS struck at top Assad officers killing a brigadier, a retired general and 5 other officers.

Ongoing battles are continuing as the Assad-Iranian forces try to relieve the Alawite garrison stuck in an enclave of Deir ez Zor [most of the area is in IS control]. On July 2 an Assad regime helicopter was shot down west of Deor ez Zor by IS machine gun fire.

Also on July 2, a human bomber successfully entered Assad's capital city. He was surrounded by Assad security. When he detonated 21 of Assad's men were killed. This was at the center of Damascus misnamed Tahrir Square.

Smaller resistance groups attacked Assad's military airport in al-Suwaida.[south east of Damascus] . They used a lot of rockets, inflicting serious losses on the Alawite troops.

The SDF with US air support is having some problems after it successfully entered the undefended part of al-Raqqa. A counter attack by the Islamic State drove them out and now they have to try again.

The SDF force [Communist Kurds] is very large and is encircling al-Raqqa. Attempts by families of IS fighters trying to leave al-Raqqa have had tragic results owing to bombing by the US air force.

Assadi-Iranian troops with Russian air support are advancing in the Palmyra desert against IS fighters but with little success.


---


ANALYSIS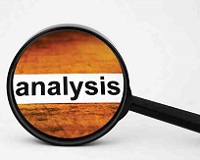 Iran winning owing to Coordination with both America and Russia.
[New Trend Monitor]

I wonder if shias have any respect for Ramadan and Eid. The President of Philippines, a non-Muslim, stopped bombing the mujahideen in Marawi so that Eid prayers could be held. Shias bombed Mosul throughout Ramadan and kept claiming that they would destroy the Islamic resistance during Ramadan. No Shame there. They couldn't do it. Then they kept bombing on Eid and again did not succeed. People of Mosul never asked the Shias to come and "liberate" them with the help of the US air force. Can shias be considered Muslims? They behaved just like US military did in Fallujah years back. Bombing Fallujah on Lailatul qadr and now Shias bombing Mosul all Ramadan including lailatul qadr and Eid. Kuffar both. And neither the people of Fallujah nor the people of Mosul invited them.

Iran's coordination with both USA and Russia is proving deadly for Muslims. In Iraq, in close coordination with the US, the Iran-backed Shia regime in Baghdad has destroyed a major Islamic city: Mosul. The Shias kept attacking with US air support and Iranian funds all through Ramadan. Such is the combined effect of Shia-US propaganda that an entire city has been destroyed and the Muslim world did not bat an eyelash.

In Syria, Iran has worked hard in coordination with Russia to save Assad, the mass murderer of the Syrian people. Assad was about to collapse twice and was saved first by Hizbullah and then by united Russian-Iranian intervention. Millions of Syrians have fled owing to ruthless genocidal actions by Assad, Hizbulah, Iran and shias hired from Iraq, Pakistan and Afghanistan.

Mujahideen are fighting against overwhelming odds. The Muslim world seems petrified by propaganda from Zionism and Shiism.

[Heavy fighting continues in Mosul despite 10 to 1 odd against mujahideen. June 29.]


---


VIEWPOINT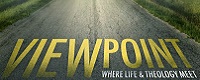 David Irving, top Scholar of World War II in full retreat re: the Holocaust after he was Imprisoned.

Here are a few of my comments about his top-of-the-line books.
by Kaukab Siddique, PhD

On June 19 I was honored to meet David Irving in a "by invitation only" meeting when he visited Baltimore.

The old lion still roars but he has become very circumspect about his understanding of the Jewish Holocaust story.

He still insists that the Auschwitz narrative is fake but now he adds that Jews were killed in large numbers in Russia when Hitler's armies invaded the Soviet Union.

Mr. Irving is looking back at his life and the tremendous struggles he has won although he was hailed initially for his thousand-page book HITLER'S WAR.

The book did not contain anything about the Holocaust. His publisher questioned him and he stated very honestly that he had not found any documentable evidence on it.

A blow against the victors of the war was Irving's devastating research on the destruction of the south German city of Dresden by the British and American air forces [not unlike what is happening today in Syria and Iraq.]

His book on the attempt by Hitler's Deputy Hess to make peace with the British empire is simply brilliant.

The more Mr. Irving wrote, the more he was furtively isolated by international Jewry. He presented primary research on the life of Goebbels, Hitler's propaganda minister. There was no pro-Hitler or pro-Goebbels propaganda in it, nothing but hard core documentation written in superb English. To his chagrin Mr. Irving found that his publisher refuse to publish his book on Goebbels though he had a signed contract. International Jewry had struck hard. The publisher didn't care about breaking the contract.

Mr. Irving tried to break out of the isolation imposed on him by his tormentors by taking one of them, a professor at Emory University, Georgia, to court for defamation. He faced an entire army of Jewish lawyers. Israel got involved to make sure he would lose. The British judge found against him although his point about lack of evidence on the Auschwitz story could not be refuted.

The pro-Israel groups have made it physically impossible for him to hold public meetings in America. His meetings in Berkeley and Chicago were physically attacked. So now he has to hold meetings with private announcements a couple of days before they take place. He faces a vicious enemy. He was in a state of shock when his daughter died and he received a wreath from his enemies, implying that she deserved it!

Mr. Irving continues to move on owing to his vast circle of friends in many parts of the world.

He is very popular in Hungary owing to his block buster of a book about the Hungarian uprising against Communist/Russian occupation. His meticulous research shows that the Hungarian Communists who supported Russian intervention against the working class uprising were Jews.[Simply a fact, not anti-Semitism.]

He was imprisoned in Austria owing to ONE sentence he expressed critical of the Holocaust. Censorship and self-hatred is the rule in Germany and Austria.

However, his attempts to back pedal by saying that Jews were slaughtered but that was in Russia by the SS against Hitler's orders may now get him into trouble with critics of the Holocaust.

I think Irving will be remembered more for his research on Winston Churchill rather than for his views on Auschwitz. It will be a while before people will read his inimitable Churchill books.

People who hate Irving have not read his books. A move against my job was made by the Zionist lobby in America when some of their agents targeted me as an Irving supporter. CBS invited me to discuss Irving on air. I asked the host: Have you read any of his books? He said : no! but I have other stuff. My answer: I have read his books and there is no point in discussing Irving with someone who has not read even one of his books. I can't educate you in half an hour when your prejudice is your main point.



2017-07-03 Mon 21:56:33 ct


NewTrendMag.org