NewTrendMag.org News # 1710
[ Click on NEWS for back issues ][ OUR BOOKS ][ Contact ][ Previous Issue ]

16 Ramadan 1438 A.H.- June 11, 2017 Issue # 24, Newsletter # 1710

---


Hadith of the Week

Integrate the oppressed into the Community.

"Abu Bakr Siddiq, r.a., narrated: The messenger of Allah, pbuh, said: No misbehaved person of bad manners will enter paradise. A person asked: O messenger of Allah, you yourself have told us that most freed slaves and orphans will be part of this ummah [and such people will misbehave]. The Prophet, pbuh, said: Of course. but you should respect them as you respect your own children, and feed them from what you eat. People asked: How will that benefit us, o messenger of Allah.? He, pbuh, said: When you have a good horse, does it not help you to fight in the Way of Allah and the freed slave can suffice you to stand by you. If he prays to Allah, he is your brother. [He said this twice.]

Hadith in the Sunan of Nasai, # 3691, Musnad of Ahmad ibn Hanbal # 75]


---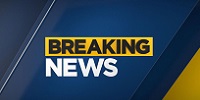 Hate Groups Failing.

June 10.
Hard core anti-Muslim hate groups demonstrated in 28 cities supporting Trump. Their numbers were small and the pro-Muslim anti-Trump groups were much larger.

In Seattle the two groups fought bitterly with fists and wrestling. Looks like the Trump people lost.

In New York the hate groups could bring out only a couple dozen people while 200 people turned out to support Muslims and Mexicans.


---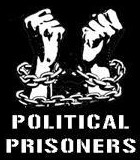 With thanks to "Justice for Shifa" and Sis. Ayesha.

[Prisoners of the week. Please send them Ramadan greetings.]

Zachary Adam Chesser
# 76715-083
USP Florence ADMAX
U.S. PENITENTIARY
PO BOX 8500
FLORENCE, CO 81226


---



Ehsanul Sadequee
#1524-0006
FCI YAZOO CITY
FEDEERAL CORRECTIONAL
INSTITUTION
P.O. BOX 5000
YAZOO CITY, MS 39194

Political Prisoners :

AhmedAbdelSattar.org

FreeZiyadYaghi.info

FreeMasoudKhan.net


---


News Within the U.S.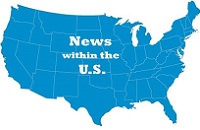 Washington, DC
Trump cuts $3 million from Holocaust Memorial Fund. $54 million retained.
Why the Destruction of German cities is not mentioned?
[New Trend report.]

June 9
President Trump's budget shows a $3 million cut in the funding for the Holocaust Memorial in Washingon, DC. That still leaves the memorial with $54 million.

There is already a storm of protest from the Jewish lobby including 64 Congressmen, and loudest of all is the so-called Anti-Defamation League [ADL]

Most Americans don't know that holocaust stories are distributed across America with their funds to the tune of $54 million.

The memorial with the support of major media does not recognize or even mention the scholarship of distinguished writers who have criticized the Jewish version of the homolocaust.

Germar Rudolf and many others have documented the impossibility of the holocaust story.

Hardly anyone knows that the real holocaust was the destruction of ALL the major cities of Germany by the air forces of UK and USA. Hundreds of thousands of German civilians were burned alive in these attacks.

Read David Irving's book on the destruction of Dresden. That is only one example. All other cities of Germany suffered the same fate.


---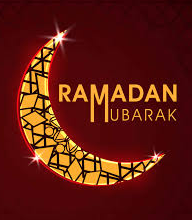 ---


Editorial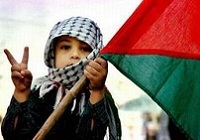 What Years of Israeli occupation mean for Children.

Jamaat al-Muslimeen representative and New Trend staff attended a congressional briefing on June 8 at 9:30 am examining what 50 years of Israeli military occupation means for Palestinian children.

Here are briefing details:
Title: 50 Years of Israeli Military Occupation & Life for Palestinian Children
When: June 8 at 9:30 am
Where: Cannon House Office Building, Room 122

Confirmed speakers included:

Omar Shakir, Israel and Palestine Director, Human Rights Watch

Brad Parker, Staff Attorney and International Advocacy Officer, Defense for Children International - Palestine

Nadia Ben-Youssef, Director, Adalah Justice Project

Yazan Meqbil, Leonard Education Organization scholar and student at Goshen College


The briefing marked 50 years since Israeli forces occupied the West Bank, including East Jerusalem, and the Gaza Strip. Children under 18 years old currently represent 46 percent of the 4.68 million Palestinians living in the Occupied Palestinian Territory. This current generation has grown up in the shadow of failed negotiations and with futures stifled by systemic discrimination, persistent settlement expansion, blockade, and repeated military offensives.

Panelists examined how persistent human rights violations, systemic impunity, discrimination, and a hyper-militarized environment affect the lives of the Palestinian children growing up under a military occupation with no end in sight.

The briefing was sponsored by Defense for Children International - Palestine and American Friends Service Committee as part of their No Way to Treat a Child campaign.

I hope those who attended learned what it means to be a Palestinian child living under military occupation. Until we demand Israeli authorities comply with international law, we are simply enabling abuse and perpetuating injustice against Palestinian children.


---


PAKISTAN





Charity gets extra reward during Ramadan. Help brighten the future of deprived Children in Pakistan.

It is Sadqa-e-Jaria & May Reduce USA Tax Liability

"The likeness of those who spend their wealth in the Way of Allah, is as the likeness of a grain (of corn); it grows seven ears, and each ear has a hundred grains. Allah gives manifold increase to whom He wills. And Allah is All-Sufficient for His creatures' needs, All-Knower."
The Quran 2:261

Help brighten the years to come of deprived Children in Pakistan.

Better and More Education is the Only Solution of All our Problems.

SHAFFE is helping in Education in Pakistan.

Contribute to Sadqa-e-Jaria and to future of Pakistan.
It is charity and USA Tax-Exempt.

Donate online Shaffe.org or mail the check to:

SHAFFE 2011 4th Street Sacramento, CA 95818

SHAFFE is a 100% tax-deductible and Zakat-eligible nonprofit organization.

In Pakistan mail check to:
Shah-e-Hamdan Academy Bilawal via Chakri, District Rawalpindi (Pak)

or send directly to:
Shah-e-Hamdan Academy Bilawal Account No. 2505-3 NBP Chakri (Branch No. 0932) NBP Main Branch Rawalpindi (swift code NBPAPKKA02R)



---


Jamaate Islami
Two Important Khutbas

Saudi-Qatar Conflict Could be a Disaster for Muslims.
Serious Situation of Women.

LAHORE, June 9: Ameer, Jamaat e Islami, Pakistan, Senator Sirajul Haq, has said that the conflict between Saud Arabia and Qatar had created an alarming situation in the Muslim world and the enemy alone would benefit from the game.

Addressing Friday congregation at Mansoora mosque, he urged Turkey and Pakistan to try to resolve the conflict as it would be harmful for the Muslim world.

Sirajul Haq said that the US was happy over the tension between Muslim states as every Muslim state was buying US arms and ammunition to fight other Muslims. He said that definitely there was Zionist brain behind the heinous game which actually aimed at the security of Israel. He said if the Muslim world did not show unity, it would be difficult to escape disaster.

The JI chief said that the forces hostile to Islam had been playing the game of dividing the Muslim world and to shatter the unity of the Muslim Ummah. In this situation, the US arms business was flourishing.

He said the US was pushing the Muslim states towards a destructive war in order to occupy its vast resources of oil, gold and other precious minerals. Iraq had already been divided into three parts and conspiracies were afoot to involve other Muslim states in war with one another and divide them further.

Sirajul Haq said that in the hour of trial, the people used to look towards the heavens but the Pakistani rulers looked towards Washington.

He said the US had set up military bases in Gulf states. The society in these states looked western and western culture was being promoted there under a plan. In these states, the Americans treated the locals like slaves.

Sirajul Haq said that to pull the Ummah out of this situation, it was imperative that the leaders of the Ummah sat together and devised a common strategy to foil the enemy conspiracies.

He said that Pakistan, as the only nuclear power of the Muslim world, and a country of two hundred million people, was the centre of hope of the Muslims. Therefore, it was Pakistan's responsibility to try to resolve the Saudi Arabia-Qatar conflict with the cooperation of Turkey.

The JI chief pointed out that the Iraq-Iran war and Iraq's attack on Kuwait on US bidding were US conspiracies. Later, he said, the US invaded Iraq and massacred around one million people there and also occupied oil wells in Iraq. However, he said, the Gulf states had not learnt a lesson. As a result, the US was once again dragging the Gulf states into war to sell its arms and to occupy the resources, of the Muslim world.


---


Rulers violating women's rights

LAHORE, June 9; Ameer, Jamaat e Islami, Pakistan, Senator Sirajul Haq, has said that the corrupt ruling elite who had destroyed all institutions, were also violating women's rights with impunity.

Addressing the women participants of the Tafseer e Quran class going on at Mansoroa, he said that the women neither had security of service nor proper representation in different walks of life including education and health. He said that there were no separate waiting rooms for the women in railway, PIA and other transport. The women were not provided bank loans to run businesses.

Sirajul Haq said that the west had burdened the women with the responsibility to earn her living. On the other hand, Islam had accorded a respectable status to the women in the form of mothers, sisters and daughters and they were not required to earn their living.

As such, he said, the young women in the society should not be overawed by the false western culture but should try to promote the culture of Haya and modesty.

He said that the model for the Muslim women were Syeda Aisha, Syeda Fatima and other daughters of the Holy Prophet.


---


2nd Khutba on Divide and Rule by USA

LAHORE, June 9; Secretary General, Jamaat e Islami, Liaqat Baloch, has said that the diplomatic tension between the Gulf states would create opportunities for the colonial powers and the enemies of Islam to hatch fresh conspiracies.

Addressing Friday congregation at Jamia Masjid Rizwar in the city, he urged the leadership of Turkey and Pakistan to try to resolve the crisis and restore the ties between the Muslim countries.

Liaqat Baloch further said that the atrocities of the Indian occupation forces in Held Kashmir had crossed all limits and an undeclared war was going on at the LoC. He said that India was busy in genocide of Kashmiris only due to the indifference of the world community and the Muslim rulers and the situation could lead to a big human tragedy and a nuclear war.

The JI Secretary General said that wiping out corruption and the corrupt mafia was essential for putting the country on the path of progress and prosperity. He said the corrupt mafia was raising hue and cry only to escape accountability, but the JI was determined to carry the drive against corruption to its logical end and bring the plunderers to the doc.


---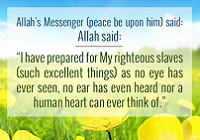 With thanks to Sis. Kristi.


---


War News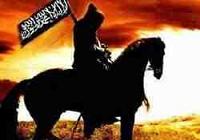 Philippines
Elite Regime Force Beaten. USA joins the Fray

After three and a half weeks of fighting, Marawi city remains in the hands of Maute and other Islamic State [IS] related mujahideen groups.

On June 8, elite marine units of the Manila regime entered Marawi but were beaten back in house-to-house fighting.

The marines lost 13 killed and 40 wounded, bringing their total dead to 58.

On hearing of this defeat, USA decided to support the regime forces. American Special forces are not in the battle yet but AP reports an American surveillance plane above the regime helicopters which were firing missiles lnto the Islamic positions.



---


Syria
Large Kurdish-US forces reach al-Raqqa. IS moving Capital to Deir ez Zor. Heavy Regime Losses east of Hama.

June 5-June 11. A massive Kurdish force estimated at 50,000 supported by the US air force and US Special reached the Islamic State capital of al-Raqqa. Elements of the invasion force have broken into the suburbs of al-Raqqa. IS is rapidly moving its forces to Deir ez-Zor and even further south to Mayadin. The US air force makes movement difficult and there are increasing losses in the transition.

A small IS force is defending al-Raqqa.

In the latest US air strikes on al-Raqqa, 13 civilians were killed. The US coalition is reportedly dropping white phosphorous on the city.

In the center of Syria, on June 7, east of Salamiya, in the Hama region, Islamic State hit a regime military column, forcing it to retreat In panic. According to SOHR, 46 of Assad's troops and Shi'ite militia were killed including 20 officers.

The Assad regime is hammering Daraa city with air strikes and Iranian artillery but is not able to advance yet.

Lebanese Hizbullah suffered losses when they set up headquarters in Daraa and mujahedeen hit them with rockets killing 14

East of Aleppo, IS has captured a strategic village and the regime is trying to get it back.

Intense fighting continues between IS forces and Assad's Iranian support east of and around Palmyra.

On the Iraq-Syria-Jordan border, Syrian secular factions supported by the US air force and Assad's forces supported by the Russian air force are clashing.



---


Iraq

Mosul Week 34. Trump week 20

Mosul Defending itself to the end. IS hit Shirqat area. Tal Afar surrounded but in Mujahedeen hands.

June 3 to June 11.

US air attacks have killed another 80 civilians in the Zanjil district of Mosul.

Terrified civilians are streaming out of Mosul. Food, clean water and electricity are very seriously diminished.

The US and its Shia allies are no longer hiding the fact that civilians are being killed in their attacks.

However, every attempt by regime forces to advance into the old city has been beaten back. Eleven regime troops were killed and 15 injured when a regime column entered the inner city and was hit by several human bombers.

On June 10, the regime got a big surprise when mujahideen from Mosul attacked the regime troops in the Shirqat area about 70 miles south of Mosul. Some 30 regime troops were killed and 40 injured. The regime says it also killed the 12 attackers.

Tal Afar, 50 miles south west of Mosul with its small but hard core Islamic defenders has beaten back about a 100 attacks in six months by the most fanatical Shia assault groups backed by Iran.

IS is also trying diversionary attacks in Diyala provinces and by bombings in Baghdad but not with much success.



---


Afghanistan
Taliban Infiltrator. June 8.

An Afghan fighter who was working with American Special forces turned around and killed three American army rangers and wounded one. He was killed in the return fire.

Taliban spokesman Zabihullah Mujaddadi has taken credit for the attack. He told international media that attacker was one of the Taliban.


---


Somalia
Ferocious attack.

June 7. Al-Shabab fighters overwhelmed an army base of the regime backed by western powers. The base is in Puntland, an autonomous region of northern Somalia. More than 70 regime troops were killed. It's not clear if they were from Uganda or Burundi who have forces in Somalia.

It is reported that the attackers beheaded 6 civilians working for the regime army.

[Al-Shabab are aligned with al-Qaida but relatively independent.]

Troops Cheating on Civilian rations kill 14.
June 9
In Baodoa, some regime troops who were stealing rations meant for refugees were confronted by other troops.

In the firefight which ensued, 14 civilians were killed who were not on either side.


---


GUIDANCE

by Muneer Ahmed Khalili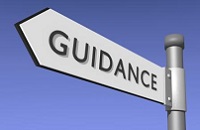 United Arab Emirates
[distinguished scholar of the life of the Prophet, pbuh.]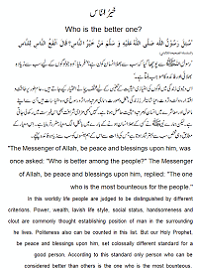 2017-06-11 Sun 19:58:19 ct

NewTrendMag.org