NewTrendMag.org News # 1709
[ Click on NEWS for back issues ][ OUR BOOKS ][ Contact ][ Previous Issue ]

9 Ramadan 1438 A.H.- June 4, 2017 Issue # 23, Newsletter # 1709

---


Hadith of the Week

Eloquent Hypocrite is Dangerous

Abu Usman Nahdi narrates: I was sitting below the pulpit of the mosque when Umar, r.a., was giving the khutba. He [Umar] said: I heard the messenger of Allah, pbuh, saying: I see the greatest danger to the Ummah of Islam from the hypocrite who is eloquent.

[Hadith in Musnad of Ahmad ibn Hanbal, #310]


---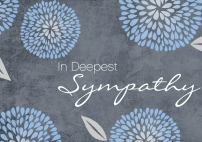 Please Sign the Sympathy Card for:

the Families of the Portland Heroes and the Oregon Community

Please join our community in sharing our deepest condolences to the families of the Portland heroes who died because they stood up to hate.

Causes.com/actions/1788666-sign-the-petition-to-families-of-the-portland-heroes-and-the-oregon-community


---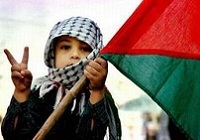 PALESTINE

250,000 prayed the first Juma of Ramadan at al-Aqsa.

MaanNews.net/Content.aspx?id=910019
(Story is in Arabic, but photos say it all)

with Thanks to Br.Ameyrah in Jerusalem


---


Final Reminder
National Shoora of Jamaat al-Muslimeen
June 17

Breaking with convention, we will meet in Ramadan. Muslims should fremember that some of the greatest achievements of the Prophet, pbuh, were in Ramadan including the battle of Badr and the Conquest of Makka,.

Muslims are not supposed to go into spiritual hibernation in Ramadan.

How should Muslims respond to the Trump era with guidance from the Qur'an and authentic hadith?

Remember we are not on the side of the Republicans or the Democrats. We are on the side of Islam. We are not on the side of Abu Jahal or Abu Lahab or even Abu Sufian.

After the Prophet, pbuh, we are on the side of Abu Bakr, Umar, Usman, Ali, Ayesha, Asma, Ruqayya, Fatima, Umm Ammara and all the sahaba, Allah be pleased with them all.

So how should the Muslims of America move forward peacefully and effectively.

Discussions will be lead by :
Br. Solano
Br. Abu Talib
Sis. Nadrat
Imam Ali
Br. Salahuddin
Sis. Ayesha
Br. Kaukab

With resources from :
Br. Ali Randall
Br. Abdul Rahmam

Observers:
The Sennar Family
Br. Kalem
and others.

Political Prisoners :

AhmedAbdelSattar.org

FreeZiyadYaghi.info

FreeMasoudKhan.net


---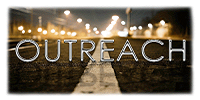 African American Muslims very Strong in an area of Baltimore City.

Jamaat message Given to 101 Mjuslims after Juma' salat

June 2. The street itself is called Islamic Way. At least 75% of the Muslims here are converts [reverts] to Islam. Women come in good numbers and wear hijab in a variety of colors. After juma' vendors sell fragrant oils, prayer mats, prayer caps and a variety of CDs on Islam.

Here is an outline of the 6 pages"


Remembering Malcolm X. Activities in New York. [By Br. Abu Talib.]


Jamaat al-Muslimeen's National Shoora coming up on June 17.


America's prisons are hell holes: Islam is saving people+Male Female Unity can make Islam a force. [Br. Kaukab Siddique]


Trump's visit to Saudi Arabia: two pros, two cons. [media monitor]


Mosul: Week 31. Tiny Islamic force holding off huge Shia armada backed by USA. [research]


Syria: Battles on three fronts as Alawites try to advance with Russian-Iranian support. [SOHR]
---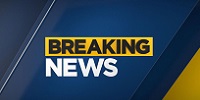 Bangladesh: Dhaka Regime's Latest Crime against Humanity.

Chittagong district Jamaat e Islami leader died in police custody. Jamaat Ameer demands judicial investigation

1 June 2017, Thu, 11:01

Bangladesh Jamaat-e-Islami's Ameer Maqbul Ahmad has issued the following statement on 1st June, 2017 protesting and condemning the custodial death of Chittagong district's Satkania Upazila's Dhemsha Union Jamaat President Ahmad Safa.

"Police has arrested Ahmad Safa on 31st May and then carried out inhuman and brutal torture upon him in the name of police remand. He became severely sick due to police's brutal torture. But police took no measures to provide him due medical treatment. Resultantly, he died in police custody. I am urging the concerned authorities to conduct judicial investigation into the incident of custodial death .


---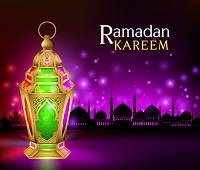 ---


Major Media Outreach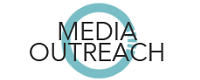 Extensive TV interview on "Civil Discord"

War on Christians & Jews?
Blasphemy? Cartoons? Jihad? ISIS? Shiaism?
Soft targets? Muslim Right to Fight Back?
Slavery? Why are Muslims Winning? Muslim vs Muslim?

Dr. Kaukab Siddique interviewed by Ken Meyercord
Interspersed with provocative clips from warlike Muslim groups.

You can see the extensive interview on YouTube (YouTube, Search "Civil Discord Show Islam" The producer interspersed the show with very hostile TV clips but civilly allowed Dr, Siddique to have his say.

If you are in Fairfax, Virginia or other parts of northern Virginia, it can be seen from June 1 to 30 and on DCTV in July,

In Fairax and northern Virginia:
06/05/2017 2:00am Channel 10 and 06/05/2017 11:00am Channel 10

CIVIL DISCORD airs on Fairfax Public Access (cable channel 10 in Fairfax and neighboring counties in northern Virginia) and on DCTV (cable channel Comcast 95/RCN & Verizon 10 in Washington, DC). Check the stations' websites (www.fcac.org, www.dctv.org) for dates/times. Episodes can also be viewed on YouTube (search for "Civil Discord Show").


---


Invitation to Think from Br.Robert Solano

Americans and Brits Ask:
"Why do they hate us?; What have we done to them?"

This video might answer their question:
FaceBook.com/kaukab.siddique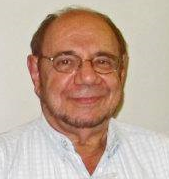 - Br. Robert Solano lives in Texas and is a member of the Jamaat al-Muslimeen leadership team. He's conducted da'wa over the past several decades to the Hispanic community and given the Spanish translation of the Qur'an to more than 500 people.


---


PAKISTAN





Corruption not only in Ruling Family but many Smaller Fish too.
by Ameer al-Azeem & Qaiser Sharif

LAHORE, June 4; Ameer, Jamaat e Islami, Pakistan, Senator Sirajul Haq, has stressed that all those named in the Panama leaks must be exposed and brought to accountability.

Speaking at an Iftar party at Mansoora on Sunday, he said that hundreds of people besides the ruling family had been named in the Panama leaks. These people had transferred billions of dollars of the country abroad and they all must be tried alongside the ruling family and the plundered wealth brought back to the country.

He said that after the trial of the ruling family, the accountability of the small fish would be easy but it was essential to begin the process and those who had fled from the country must also be brought back. Sirajul Haq said the government earnestly desired the accountability institutions to be toothless but this would not do now.

The JI chief condemned the price hike during the month of Ramazan which had broken all records. He said it was difficult for the people to manage Sehr and Iftar and they were praying for deliverance from the rulers.
At the same time, he said, load shedding [electrical outages] had crossed all limits and made the life of the people in rural as well as urban areas difficult.

He said the people deserved some relief during the holy month but the performance of the rulers was highly disappointing.

LIAQAT
LAHORE, June 4; Secretary General, Jamaat e Islami, Liaqat Baloch, has said that as Prime Minister, Mian Nawaz Sharif should be more mindful of the image and prestige of the country and the future of democracy than the prestige of his person, his children or his family.

Speaking at an Iftar dinner in the city on Sunday, he wondered if the dignity of high office of the Prime Minister could be maintained in spite of so many reservations, doubts and misgivings and the investigation about corruption. He said that the cabinet ministers and advisors and the elements who were more loyal than the king, were polluting the already muddy atmosphere.

The JI Secretary General fully justified the Pak army response to the unprovoked firing from Indian side at the LoC causing killings every day, and said it had become unavoidable to reply to Indian aggression. He said that India could not close the Kashmir issue through brute force. He said the proper course for the Indian leadership was to stop repression in Held Kashmir and find out a respectable way to resolve the Kashmir issue which alone could usher in peace in the region and prevent the interference by colonial powers interference in the area.

JI deputy chief Hafiz Muhammad Idrees, in a statement here, said that the Pak army's response to the persistent violations of the LoC from Indian side was the need of the hour in order. He said that Indian bunya did not understand the language of peace.

He said that the officers and Jawans of the Pak army were facing a cunning enemy with courage and the entire nation was praying for them. He said that every Pakistani stood by the armed forces for the cause of the country's defense and security of the motherland.


---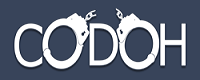 CODOH

(Committee for Open Debate on the Holocaust) airs a Must See interview.

German Historian Ursula Haverbeck is interviewed here CODOH.com/library/document/4676 and talks about the Holocaust, the hoax behind it and the free speech issues that prevent Germans among other historians to publicly express their views and findings on this matter. At age 87, she got convicted to 10 months in prison for this interview.


---


War News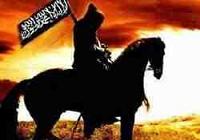 Philippines
Manila's Biggest Casino hit.
Marawi City comes under Air Strikes.
Mujahideen holding back large Army force .
[From New Trend's media monitor.]

On June 1-2 night, Manila's biggest casino was hit by an Islamic State [IS[ operative. The assailant used a high powered rifle to shoot out the TVs and threw gasoline on the game tables to set them alight. There was complete chaos in the casino. The smoke was so heavy that people died or were trampled by others trying to escape. The regime says 36 were killed and 42 injured. The assailant made a human fire out of himself by wrapping himself in a blanket and setting it on fire.

Manila is insisting it was a robbery. [Trying to stop pannic?]

The police said right away that it was a robbery because he swept the gaming chips worth millions off the tables. However the Islamic State took credit for the attack and named the assailant, a Muslim. The US says it was a terrorist attack [not a robbery]

[Gambling is forbidden in Islam and in the Philippines it is spreading the drug culture on which the Filipino President, Duterte, is cracking down and has executed several thousand people.]

June 4 was the 13th day of control over Marawi by an affiliate of the Islamic State [IS] known as Maute. The army after being repulsed twice brought in air strikes which have killed scores of fighters. One jet missed its mark and killed 10 Filipino troops.

The fighters are basically a guerrilla group and are gradually retreating into the countryside. The regime is concerned that the mujahideen are now extimated to number 500.


---


Afghanistan
Afghan MOAB vs American MOAB. 90 killed.
Protests in Kabul lead to Violence,
[from New Trend's media monitor.]

On May 31, the biggest truck bomb in the history of Kabul hit an upscale area where embassies of countries which have recognized the Kabul regime are located.

This is a very busy area owing to the business which goes on between Kabul Afghans and foreign governments.

The blast killed 90 people and injured more than 400.

Iranian Connection
Among the embassies which received some damage was the embassy Iran. This is important information as it indicates that Iran has recognized a regime installed by the US which has close relations with Washington and houses the US military and the CIA.

An Ugly Comparison
Some observers notice that the US dropped its biggest bomb, described by US media as MOAB, the Mother of Akk Bombs. The media claimed that 96 people were killed in the province of Nangarhar where ISIS has established itself.

By comparison, this truck bomb was a response to MOAB. Perhaps it could be called the Afghan version of MOAB. The casualty figures are close: 90 killed.

Propaganda Chaos
India, Afghanistan regime and US media claimed that the Kabul blast came from a group [Haqqani Network] allegedly supported by Pakistan. In return Pakistani media claimed that the attack was carried out by India. [Pakistani media claim that all attacks within Pakistan, and now outside Pakistan, are carried out by India.]

Protests
On June 2, there were public rallies in Kabul protesting the regime's inability to stop bomb attacks. When the protestors approached the presidential palace, police opened fire killing 7, including the son of a "Senator" in the regime's "parliament."

More explosions.
On June 3. at the funeral of the senator's son, three bombs went off killing 18 people and wounding 30. The Chief Executive Abdullah Abdullah was there but survived.
[These events indicate the rifts within the regime.]

Taliban have stated that they were not involved in any of the bomb attacks.


---


Syria: Analysis & News.
Russian Missiles Hit Palmyra. Open Ended Shia Reinforcements. US-backed forces Near Raqqa. IS Advancing on two fronts. Daraa under severe bombing Attacks.

May 29-June 4
Reinforcements are coming in steadily for the Shia brigades fighting on behalf of the Bashar Assad regime. Here is a break down of the regime forces:

Hizbullah of Lebanon.

Iranian revolutionary guards.

Shia brigades from Iraq.

Shia militias from Afghanistan

Shia volunteers from Pakistan and India.

Russian troops and air force.

Alawite & Shia troops and Sunni mercenaries working for jobs in the Assad military machine plus Assad's air force coming in from Latakia.


In eastern Syria,

YPG Kurdish Communists.

Syrian Arab secularists.

American Special Forces with constant cover from the American, British, French, Australian, Belgian, Canadian, Jordanian and UAE air forces.


On the Islamic side, more than 4,000,000 unarmed Syrians who opposed Assad have fled the country owing to Assad's brutal policies of torture and slaughter. Thousands of prisoners have been tortured and executed by the regime.

Opposition towns have been bombed steadily till they became unlivable for ordinary citizens who oppose Assad. They are choosing to be moved to provinces under Islamic control in the west and north west of Syria.

Islamic forces received volunteers from all over the Muslim world for about 4 years and could buy and smuggle in weapons via Turkey. Western and Zionist media and governments raised a hue and cry about young Muslims joining ISIS and al-Nusra and other groups. The mujahedeen were branded as terrorists and no government wanted to be seen as supporters of terrorism. So now the international Muslim support for the mujahideen has dried up and become hazardous. Turkey's coordination with Russia, Israel and America has damaged the channels of support for the Islamic groups.

The mujahideen both under al-Nusra and ISIS have no long range artillery, tanks or air support. They do well in close up fighting in which they have to sacrifice many fighters. They are helpless against air strikes. Syria has become happy hunting grounds for the air forces of the West, particularly Russia and America.

The Islamic groups are volunteers and want to be martyrs but are not united and have little central command [other than ISIS]

Key Factor
Shia and pro-American forces can move their columns around the country without fear of air strikes. Movements by Islamic forces are becoming almost impossible as the air forces of invading forces are constantly looking for targets.

In these circumstances the existence of Islamic resistance is miraculous and heroic.

NO MUSLIM COUNTRY HAS TROOPS IN SYRIA SUPPORTING THE MUJAHIDEEN while Iran, Russia and America have openly joined the war with their regular forces in uniform.

Latest Fighting


Regime forces have surrounded the Islamic State city of Maskaneh on the eastern edge of Aleppo province. Severe bombing campaign by Russian & shelling by Iran.


A Russian frigate and a submarine in the Mediterranean fired 4 of Russia's most sophisticated missiles and successfully hit Islamic State forces in Palmyra.


Islamic State [IS] launched an offensive against Assad's forces which were trying to relieve an Alawite garrison in Deir ez Zor. The offensive successfully gained ground but is being bombed by Russia.


Kurdish SDF forces are only a few kilometers away from the northern approaches of al-Raqqa and are backed by American air strikes.


YPG [SDF] Kurdish forces advancing from the south towards al-Raqqa. had reached al-Baath Dam but have been brought to a standstill by a strong IS counterattack.


US air attacks on al-Mayadin south east of Deir Ezzor which killed a record number of women and children [see previous New Trend] are continuing and have killed scores more of women and children. These are families of Islamic State fighters who left al-Raqqa owing to daily bombing by the US air force. [It is reported that Meeshal, the head of IS's news agency Aamaq, and his daughter, were killed in one of these air strikes but this could not be confirmed.]


At Hajr al-Aswad and Yarmuk enclaves abutting Damascus, clashes are going on between Islamic State fighters [Palestinians] and Assad's elite troops.


Assad's Hizbullah and Iranian forces are trying to destroy the FSA mujahedeen opposition in Daraa city and its environs. At least 31 ground to ground missiles and 38 barrel bombs plus 37 air strikes have been launched at the Muslim resistance [June 6]. Also Hizbullah is clashing with IS's local group known as Khalid bin Waleed brigade in another area of Daraa province.


Heavy fighting is reported from central Syria where north of Hama al-Nusra is trying to advance and further north IS is trying to advance, both against Hizbullah of Lebanon and Shia militias. Minor advances owing to Russian bombing.
---


Iraq
Mosul Week 33. Trump week 19.

Muslim Stalingrad. A City which refuses to surrender. Attacks on Inner City Foiled. US-Backed Regime Used White Phosphorous.

Attempts by the Shia forces to enter the enter the inner city of Mosul were foiled by stiff Islamic State resistance May 29-June 4.

Tanks and jet bombers cannot operate in the inner city which requires man to man combat. After suffering heavy losses throughout the week the US-backed armada backed off. The Islamic flag is flying on the Nuri mosque.

Owing to lack of food, water and electricity, the people of Mosul are streaming out of the city looking for survival. The Zionist propaganda machine is blaming IS. There is the ongoing bombing campaign by the US air force and the regime air force. More than a thousand civilians have been killed. The people are terrified.

The claim that the regime cares for civilians was suddenly falsified by this event:

On June 3, the regime forces became desperate and used white phosphorous on Mosul. It is a weapon outlawed under international law and is considered a crime against humanity.

It was last used by Israel in Gaza.

The white phosphorous attack would have remained unpublicized but a TV channel which was streaming video at the time of the attack caught it. The regime is threatening to take legal action against the TV outlet Kurdistan 24. It has still been ignored by the BBC and American media.

Al Jazeera is the rare exception and this is how it reported the attack on June 3


---


Iraq to probe use of white phosphorus in Mosul
Video images from Saturday's battles show highly incendiary munitions used against ISIL in western Mosul.

Iraqi officials have said they will investigate allegations that their forces used white phosphorus against areas held by the Islamic State of Iraq and the Levant (ISIL, also known as ISIS) group in western Mosul.

"[We] cannot deny nor confirm - we are investigating into this news and will come up with a statement to clear things up for the public," a spokesman for Iraqi Ministry of Defence Brigadier General Yahiya Rasoul told Al Jazeera.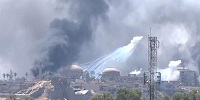 A Kurdish TV crew was streaming live on Saturday when Iraqi forces used

what look to be highly incendiary munitions.

Shortly after clips of the alleged attack were aired, Iraqi military media issued a statement threating to take legal action against media outlets publishing pictures or video of the event.

Mark Hiznay, the Associate Arms Director of Human Rights Watch, told Al Jazeera: "The pictures show artillery-delivered WP (white phosphorus) being air-burst. The video is more difficult to assess because of the angle it was shot at."


---


GUIDANCE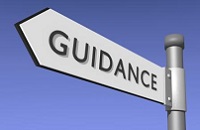 RIYADU-SWALEHEEN: - Chapter: 2. on Repentance AHADITH 13 TO 15
[with thanks to Br. Zaheer Bawany in Pakistan.]

Scholars say that it is a duty to repent of every wrong action. If it is disobedience which occurs between a person and Allah and does not involve the right of another human being, repentance has three preconditions. The first is that one divest himself of disobedience. The second is that he regret doing it. The third is that he resolve not to ever return to it. If one of the three is lacking, then his repentance is not sound.

If it involves another human being, repentance has four preconditions: these three and that he discharges his duty to the other person. If it is money or the like, he pays it to him. If it is a hadd-punishment because of slander and the like it, he give him power over himself or seeks his pardon. If it is slander, he undoes it, He must repent of all wrong actions. If he repents of some of them, the people of truth say that his repentance of them is sound, but he still has the rest. There is much evidence in the Book, the Sunna and the consensus of the Community about the obligation to repent.

Allah Almighty says, "Turn towards Allah, O believers, every one of you, so that perhaps you will have success," (24:31)
and the Almighty says, "Ask your Lord for forgiveness and then turn in repentance to Him," (11:3)
and the Almighty says, "O you who believe! Turn in sincere repentance to Allah." (66:8)


Abu Hurayra said, "I heard the Messenger of Allah, may Allah bless him and grant him peace, say, 'By Allah, I ask Allah's forgiveness and turn towards Him in repentance more than seventy times a day."


Al-Agharr ibn Yasar al-Muzani said that the Messenger of Allah, may Allah bless him and grant him peace, said, "O people! Turn in repentance towards Allah and ask His forgiveness. I turn towards Him a hundred times a day."[Muslim]

Abu Hamza Anas ibn Malik al-Ansari, the servant of the Messenger of Allah reported that the Messenger of Allah, may Allah bless him and grant him peace, said, "Allah is happier about the repentance of one His slaves than one of you would be about finding your camel which had strayed away from you in the middle of the desert."[Agreed upon]

In the variant of Muslim, "Allah has greater joy at the repentance of one His slaves when he turns towards him.



2017-06-04 Sun 21:27:02 ct


NewTrendMag.org