NewTrendMag.org News # 1708
[ Click on NEWS for back issues ][ OUR BOOKS ][ Contact ][ Previous Issue ]

2 Ramadan 1438 A.H.- May 28, 2017 Issue # 22, Newsletter # 1708

---


Hadith of the Week

All Muslims call themselves Believers but Islam differentiates between them in a very interesting way.

Narrated by Umru bin Taghlib, r.a.:

Once some goods] came to the Prophet, pbuh. He distributed them, giving to some people and not to the others. Later he heard that those who were not given anything were unhappy and were grumbling. So the Prophet, pbuh, went to the pulpit, praised Allah and said: I give to some people and leave out others, though I love those I leave out more than those to whom I give. I give to those of whom I know that they are impatient and their is stinginess in there hearts, and I give not to those in whom there is goodness and reliance on Allah and among them is Umru bin Taghlib. I was sitting right in front of him, pbuh, when he said this. I would not want anything in exchange for his words even if they were red camels.

[Hadith in Sahih Bukhari, # 923, old numbering, and Musnad of Ahmad ibn Hanbal, # 20948.]

Note: In those days, red camels were the most valuable things you could have


---



Most Mistreated Muslim Prisoner in Canada.

Please write to him, or send him a postcard:

Mohammad Momin Khawaja
Millhaven Institution
Correctional Service of
Canada
P.O. Box 280
Bath, Ontario K0H IG0
Canada

Political Prisoners :

AhmedAbdelSattar.org

FreeZiyadYaghi.info

FreeMasoudKhan.net


---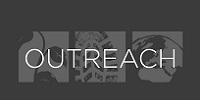 Pre-Ramadan Message from Jamaat al-Muslimeen at Baltimore's Fanciest Mosque.

A Masjid which Ignores the Muslim World's opposition to Western Aggression.

On May 26, after Juma' at Masjid Rahma [also known as ISB] a 6-page Jamaat al-Muslimeen message was given to 100 Muslims. Precautions had to be taken as now the masjid administration has introduced "in house police" to stop the distribution of messages critical of government policies.

A policeman was told by the administration to stop the distribution because page one noted that the concept of monarchy is opposed by Islam.

People largely from the upper middle class of the Muslim community gather here in big numbers but the masjid leadership has nothing to say to them about the tragic suffering of the Muslim ummah because it is "political.".

Here is an outline of the 6- page document given to 100 Muslims who were mostly Arab, Indo-Pakistani and African:


Trump in Saudi Arabia. Pros & cons. [Photo]


Remembering Malcolm X. [Br. Abu Talib].


&
Khutba on America's prison system & Condemnation of Violence against women, [Br. Kaukab Siddique].


Syria. Heavy clashes between Assad-Iran-Russia vs Islamic State on three fronts.


Mosul. Week 31. Dwindling defense force battling huge US-backed Shia armada.


The people were open minded and appreciated the Jamaat message but masjid police prevented the info from reaching many others. .


---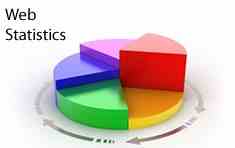 New Trend's humble web site is still doing well.

NewTrendMag.org

April 2017 had:
353,438 Hits
18,746 Visitors

Thank you Br. Rich


---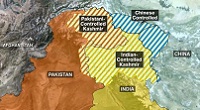 Complete shutdown being observed in occupied Kashmir


In occupied Kashmir, a complete shutdown, marked by curfew and other restrictions, is being observed on Sunday against the killing of top commander of Hizbul Mujahideen, Sabzar Ahmed Butt and 11 other youth by Indian troops.

All shops and other business establishments are closed while traffic is off the road. A two-day strike is being observed across the Valley from today on the call of joint resistance leadership comprising Syed Ali Gilani, Mirwaiz Umar Farooq and Mohammad Yasin Malik against the killings and use of brute force on civilians by troops. The leaders also called for a march to Tral on Tuesday to pay tributes to Sabzar Ahmad Butt and other youth, martyred by troops in Pulwama and Baramulla areas, yesterday.

Meanwhile, curfew and other restrictions have been imposed in Srinagar, Pulwama, Shopian, Islamabad, Gandarbal and other districts of the territory. Deputy Commissioner, Srinagar, ordered strict curfew especially in Kralkhud, Khanyar, Rainawari, Safa Kadal, Maharaj Gunj, Maisuma, Batamaloo and Nowhatta areas of the city.

The authorities also ordered closure of schools and colleges in Srinagar and other parts of the territory on Monday in view of protests against the killing of Sabzar Ahmad Butt and 11 other youth. Mobile and internet services were suspended on Saturday afternoon, a day after authorities lifted a month-long ban on the social media. This is the third time this year that authorities suspended internet services.

On the other hand, the authorities have placed almost all Hurriyet leaders under house arrest. Syed Ali Gilani continued to remain under house arrest at his Hyderpora residence, while Mirwaiz Umar Farooq has been placed under house detention at his Nigeen residence. Other detained leaders include Shabbir Ahmad Shah, Advocate Shahid-ul-Islam, Muhammad Ashraf Sehrai, Ayaz Akbar, Altaf Ahmed Shah, Muhammad Ashraf Laya and Hilal Ahmed War


---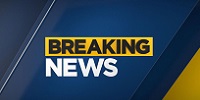 Mosul

USA and allies providing AROUND THE CLOCK air cover to Shia Armada.
Air Force Lt. Gen. Jeffrey L. Harrigian, briefing reporters from Baghdad via teleconference, said supporting the Iraqi security forces in the fight to liberate the key city of Mosul from the Islamic State of Iraq and Syria remains the priority and the United States has maintained an around-the-clock presence of aircraft to protect and support its partner forces on the ground.

"These aircraft provide myriad missions, including close air support, situational awareness, command and control, refueling and kinetic strikes," he said.


---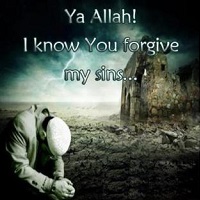 ---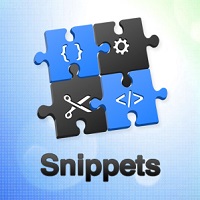 May 28: In an area of Mississippi, 65 miles south of Jackson, a gunman killed 8 people, including 3 women. He has been captured.

May 26. In Portland, Oregon, a man stabbed to death two men who were trying to stop him from shouting at and abusing a Muslim woman and a Black woman. He injured a third person too.

He was arrested.

[Both incidents were by crazed White men.]


---


Bangladesh
Violation of Basic Human Rights

Jamaat e Islami Bangladesh ameer calls to bring missing Aman Azmi and Arman back to their families before Ramadan

[Courtesy Shah Abdul Hannan]

Bangladesh Jamaat-e-Islami's Ameer Maqbul Ahmad has issued the following statement on 25th May, 2017 urging to bring Ex-Brigadier General Abdullahil Aman Al Azmi, the son of former Ameer of Jamaat-e-Islami Professor Ghulam Azam and also Barrister Mir Ahmad Bin Quasem Arman, the son of Jamaat's central executive committee's former member Shaheed Mir Quasem Ali, back to their families before the holy month of Ramadan.

"The mothers and the entire families of Ex-Brigadier General Abdullahil Aman Al Azmi and Barrister Mir Ahmad Bin Quasem Arman are severely mournful and passing days with deep sorrow. They are waiting for the safe return of their missing sons.

A group of plain cloth peoples, claiming themselves as the law enforcers entered into the house of Ex-Brigadier General Abdullahil Aman Al Azmi unlawfully and arrested him on 22nd August of 2016. Earlier, apparently the similar people had unjustifiably arrested Barrister Mir Ahmad Bin Quasem on 9th August of 2016 from his house in Mirpur DOHS area. But since then, the law enforcers have been denying their arrest claim. 10 months have been elapsed so far, still they are traceless.

Their families and relatives are passing days amid severe tension and worries. The constitution and prevailing law have been violated through the incident of their abduction. Shaheed Mir Quasem Ali, the father of Barrister Arman also had been executed unjustifiably. Before his execution, he wanted to see his son but his desire was not fulfilled. The old aged mother of Ex-Brigadier General Aman Azmi is also passing terrible days with acute tensions for her missing son. What could be more painful than this harsh reality? I am urging all the international human rights platforms and lawyers communities to raise voice against such unlawful and inhuman activities of the government.

Finally, I am calling upon the authorities concerned to disclose the whereabouts of Ex-Brigadier General Abdullahil Aman Al Azmi and Barrister Arman and also to bring them back to their families before the holy month of Ramadan."


---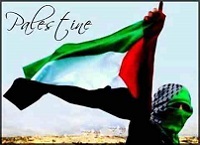 "Israel" is not a Democracy and both USA & "Israel" Support Dictators.

by Sis. Karen English
[California]

Isn't it funny how most politicians give a lockstep response to any mention of Israel? They always manage to slip in the assertion of Israel being the only democracy in the Middle East and tout Israel and the United State's shared values. The latter isn't anything that should be touted proudly.

Israel being the only democracy in the Middle East can be easily debunked in short order. Approximately 4.5m Palestinians in the West Bank and Gaza have no say in the laws that govern very aspect of their lives. Arabs who happen to be actual Israeli citizens continue to face official discriminatory laws and widespread racism that makes them second-class citizens similar to African Americans in the Jim Crow South. Further, the last thing Israel would really want is a true democracy. Its greatest fear is one day being outnumbered by Arabs. They are a younger population and have a higher birthrate. Looking ahead Israel can see one person- one vote would surely threaten its domination.

At present the so-called "democracy" is under threat for Jews and Palestinians. Loyalty oaths are being introduced and one could face an investigation if critical of government policies. Israel -a democracy? Those two words shouldn't be said in the same sentence.

Onto the notion of shared values. This comparison is true. Both countries participated in a brutal land grab that discounted and persecuted the indigenous populations. In the case of the United States, the Native American population was nearly decimated. I'm sure Israel would like to follow more closely The United States' example but unfortunately for Israel's sake the world is watching—more now than ever before. And, alhamdullilah—we now have social media ready to shine its light on the doings of Israel. To some degree this has added a tiny complication to Israel's agenda.

Another shared value involves the arms selling business. Trump's main goal in swinging by Saudia Arabia during his foray into the outside world is to sell them $110 billion dollars in arms. That's been downplayed by the media. What does Saudi Arabia get out of the deal? The United States, in exchange, supports the dictatorship of the royal monarchy and keeps it in place. We barely hear about the civilian deaths resulting from Saudi air strikes in Yemen hitting homes, markets, hospitals, schools, and mosques—nor the repression of pro-reform activists and peaceful dissidents.

Israel does its part in that value-sharing. In the past it supplied weapons to some of the worst human rights violators imaginable: Augusto Pinochet, the government of South Africa during apartheid, for example. There is evidence that it sold weapons to the Hutu government as it was carrying out genocide against the Tutsi population of Rwanda. Presently it sells to Southern Sudan, and other dictatorships, that kill, plunder and oppress their citizens. Israel also trains units guarding presidential regimes in other African states. According to reports, this is happening in Cameroon, Togo and Equatorial Guinea - nondemocratic states, some of them dictatorships, that kill, plunder and oppress their citizens.

Not to be left out, the United States has supported and sold arms to some of those same countries. Presently, though Egypt is now ruled by a military junta and despite Egyptian President (and former Army general) Abdul Fattah al-Sisi's oppressive policies, the United States sells Egypt arms and gives them approximately $1.3 billion in military aid.
Nothing gives these two countries pause. Why? Because these activities are an expression of their values. Which, as the politicians are always reminding us—are one and the same.


---


Editorial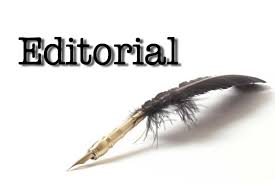 Do you think of this while fasting?

Ramadan Renewal Should include the Fact that Islam is a complete way of life.
by Kaukab Siddique

Muslims often forget the message of renewal given by Maulana Maudoodi, Syed Qutb, Dr.Israr Ahmed and Syed Munawwar Hasan: that Islam is a complete way of life.

Worship should not exclude explicit rejection of false gods. Our kalima begins with LA [no to false ideas].

American upper class masjids are ignoring central facts of Islam


Muslims are ONE UMMAH, from Nigeria to Kashmir to the Philippines.
Our Book is one, the Qur'an. Our leader is one: Muhammad, pbuh. Our future is one: the Hereafter.


We cannot ignore the bombing and occupation of Muslim countries and still claim to be followers of Islam.


We cannot ignore the poverty, hunger, disenfranchisement, exploitation and oppression of the global ummah and still claim to be following Islam because we are fasting.


We cannot ignore the rights of HALF of the global ummah, WOMEN, keep treating them as second class citizens, and still claim to be following Islam.


We cannot ignore the occupation of Palestine, the establishment of puppet regimes in Africa, Iraq, Syria and Kashmir and still claim to be Muslims because we are fasting.


Islam is a complete way of life. Fasting is a blessing if it makes us aware of Allah, the messages of the Qur'an, and of the Sunnah of Muhammad, pbuh.


---


Invitation to Think from Br.Robert Solano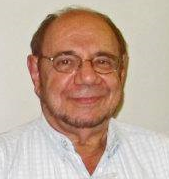 Good Advice for President Trump.
America won't be Going back to White Supremacy.

Many Americans love the statements that Donald Trump has made regarding the need to make America great again. But in reality, he is just trying to fix something that is not broken.

America is Great and will be even greater once it gives up its Zionist influenced polities of carrying out wars in predominantly Muslim countries. The cost of wounded, killed and economic waste are too great.

It is sad that many Anglo-Americans (whites) feel that America is no longer great and that it needs some type of corrective action. I feel that for the last twenty-five years America has been at its peak in greatness. True, whites must save seats in the Universities for Blacks and Hispanic and they can't make a worthwhile movie where the only heroes are white Anglo-Saxon. If this is what they want to go back to, rest assured that it is not "American Great Again" but instead only white people great again. Sorry, it's over, White American need to get used to it. We now have a nation where the number of Latinos and the number of Blacks and Asian will exceed the number of "whites" in the 21st century. And by 2030 the Muslim American will double. We will not go back to the abuses and humiliations that minorities suffered in the past.What we have to stop is the Zionist doctrine Israeli racial/ethnic/religious superiority and its apartheid practices. Yes, Superman, all comidians, Santa Claus and Spiderman will no longer be the only heroes on TV or the movies. Non-Muslim America need to get used to it. They should just thank Allah that the land that was stolen from the Indians and where Africans had to work free is something of the past; no, we are not going back.

American is great and will continue to be great and President Trump or his kind will not be the ones to do it. Let's continue to practice Respect for others regardless of their station in life. As our Holy Prophet reminded us, an Arab has no superiority over a non-Arab; also a white has no superiority over a black nor a black has any superiority over a white.

HE added, that except by piety and good action. American need to find another foreign policy that does not involved its soldiers coming back home in a coffin or totally handicap. No hospitals, nor Mosques should be "accidentally" bombed. We need to end these Zionist inspired wars.

I say again, that what we have to do is stop the Middle East wars that are causing nothing but death and wounded among ours and of others and which is causing trillions of dollars. Furthermore, to make everyone happy we should allow the Palestinians to enjoy Palestine without Zionist racist Apartheid. It will bring peace to all to do so.

- Br. Robert Solano lives in Texas and is a member of the Jamaat al-Muslimeen leadership team. He's conducted da'wa over the past several decades to the Hispanic community and given the Spanish translation of the Qur'an to more than 500 people.


---



Manchester or Mosul?

by Kaukab Siddique

This is a Facebook post that reached 5850 people via the Jamaat al-Muslimeen Facebook page, and has received 1301 "Likes" since 5/23.

ISIS has taken responsibility for the Manchester attack of May 22. The attack killed 22 and wounded 59. The human bomber who carried out the attack has been identified as Salman Abedi . Nine persons have been arrested. The scene of panic near the attack point was played by all TV cable channels on and on for 12 hours, making it seem as if the attack was going on and on.

I am against attacks on civilians. I am against war. I oppose violence. Communication and understanding based on self-determination for all nations is my belief.

Information from the international media indicates that more than 1000 civilians have been killed in Mosul by US, British, French, Australian, Belgian and Canadian air strikes. Among those killed are several hundred children.

Same sources, particularly Syrian Observatory, indicate that more than 3500 civilians have been killed in Syria in air strikes by western air forces. Again these victims include almost a thousand children. Raqqa, El Bab, Idlib, Aleppo and civilians in these and many smaller towns have been hit. [Numbers are for about one year only, not including atrocities by the Assad regime.]

First military raid after Trump came in was carried out in Yemen and caused civilian deaths including children.

NATO has been bombing Afghanistan for years. Every now and then civilians are killed. Records are not easily available.

British PM ms. Mays says the human bomber who destroyed himself was a coward. What should we then say about the British and allied jet bombers which are invisible to their Muslim victims? Then we have to consider the British and allied pilots "heroes" who are in no danger themselves and simply note their victims as shadows on radar and press a couple of buttons which let loose deadly bombs and missiles which incinerate entire Muslim families and sometimes entire neighborhoods.

The 59 who were injured in Manchester are getting top level medical treatment in the best hospitals

More than half a million terrorized people of Mosul, including thousands of children fleeing from the bombing campaign are sitting under the scorching sun, with little food and water, with no hope for he future except their faith, ISLAM.


---


War News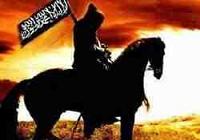 Philippines

IS affiliate Captures Marawi city. Air Strikes and Military Counter Attack.

In the southern tip of Mindanao, an affiliate of the Islamic State known as Maute captured the city of Marawi and has held it for six days. Surprisingly the fighters were able to repel an army attempt to regain the city. This was on May 26 and 11 army troops and 4 police were killed and 39 army wounded.

As of May 28 the Philippines air force is carrying out strikes which have been criticized by a local representative. The army has brought in reinforcements and is counterattacking.

The conflict began when the regime tried to arrest Isnilon Hapilon, the leader of the Islamic group. Some fighters from Malaysia and Indonesia have joined the group.

People are fleeing the city, government buildings and police offices are on fire. The central government has declared an emergency.

[Strategically, according to observers, IS is trying to set up a base in the Philippines from which it could deter Australia from carrying out bombing raids and troop movements in Iraq and Afghanistan.]



---


Iraq

Mosul Week 32. Trump week 18
Three Pronged Attack on Inner City. Heavy Fighting. Dwindling Defense force. Iraqi & Iranian Generals killed.

On May 27 regime forces backed by US and British air strikes entered the last three districts of Mosul still under control of the Islamic State [IS]. Heavy fighting followed and the massive Shia attack was stopped by six human bombers.

In the Zanjil sector of the city, 15 Shia troops and two senior officers, a colonel and a lieutenant colonel were killed as well as 24 Islamic State fighters.

After 7 and a half months of fighting, outnumbered ten to one, there are few defenders left.

There is little food and clean water in the city. People are streaming out of the city, mostly women and children, looking for survival.

Human rights organizations are reporting torture and murder of civilians by Shia forces at a rate which is causing concern in the Baghdad regime itself.

US, British and other European air forces are busy striking Islamic targets which lack anti-aircraft weapons.

Islamic State is changing its tactics. It has set up headquarters in Hawija and controls a large part of Kirkuk region.

In Diyala province on the Iranian border, IS captured three strategic villages north of Baquba . Two Brigadier Generals of the regime were killed in the fighting.

Iranian Move:
On May 27, an Iranian military force reached Baij, a desert area on the western border of Iraq. In the clash which followed with a very small Islamic state group, the Iranians suffered heavily. Among the dead is their commander Nasiri, the founder of the so-called Badr brigade who has been coordinating Shia forces from Iraq, Iran, Lebanon and Syria.

On May 26, raiders from the Islamic State [IS] attacked regime check posts near the oil fields of Basra killing 33 of the security forces.

The next day IS fighters attacked the regime military position in southwest Baghdad killing 19 and injuring 31 troops. The four fighters were also killed.


---


Syria

Massacre of Women & Children in US air strikes.
IS Holding on to eastern Hama.
Assad & Russia Hitting Daraa. Damascus conflict.

May 22-May 28 the war map of Syria is like this:


Idlib province. Islamic with coalition of al-Nusra and other groups. Parts of Aleppo province under Islamic factions and IS.


Raqqa province, Palmyra, Deir ez Zor [except a regime garrison], eastern Hama province, parts of Hasakeh, under strict Islamic rule by IS.


Daraa province. Moderately Islamic, under FSA.


Qamishli to Hasakeh to extensive Turkish border. Moving towards al-Raqqa. Kurdish Communists with US-British support.


Damascus [with fighting in suburbs], Homs, fighting in the desert, , Hama, Aleppo, fighting all around it, under regime control.


Latakia mostly under regime but north east under al-Nusra and other groups.


North central corridor from Turkish border to El Bab. Turkish control.
BIGGEST MASSACRE of CIVILIANS.
On May 25 and 26,

American-British-French etc jets hit the civilian population of al-Mayadin. A total of 106 civilians, including 42 children were killed. [Syrian Observatory for Human Rights]. These were families of Islamic State fighters who had migrated from al-Raqqa to avoid the daily bombing by the US coalition.

In the latest US coalition bombing on May 28, 18 civilians were killed in the al-Raqqa area.

Raqqa was also bombed by the US on May 26 [northern areas].


Latest fighting:


May 27:

Lebanese shia Hizb forces fighting IS in Aleppo province reached 4 km from al-Maskaneh which is the last IS town in eastern Aleppo province. This advance by Hizb was preceded by a blizzard of bombing by the Russian air force, documented as 110 air strikes.



May 28.

East of Hama, Islamic State is holding its ground after capturing the Salamiya area.



May 24-28.

FSA forces in Daraa province and city came under severe and continuing bombing and shelling by Assad's air force and Iranian artillery.



May 25-28.

Alawite suburb of al-Assad just outside Damascus came under FSA mortar attack. Assad's Shia militias clashed with al-Nusra in Yarmouk, the Palestinian camp abutting Damascus.



May 26-28.

The SDF [Kurdish communist] advance with American Special Forces towards Al Raqqa has stopped around al-Tabqa and the Baath dam with the arrival of Islamic State reinforcements
---


PAKISTAN





Why is Pakistan Moving Steadily Towards Instability with all its borders "Active?"
Compiled by New Trend Research.

Problems which touch the daily lives of people are quite obvious in Pakistan.

Daily outages of electricity in the extreme summer heat are affecting people across the country. People are actually dying of the heat they cannot deal with.

Couple that lack of comfort with the increasing lack of security and the steady erosion of law and order.

The courts are unable to provide justice and cases go on forever.

Extreme poverty in some areas of Pakistan is leading people to rise up against the rulers. Groups with guns are attracting recruits in large numbers.

The mobility of the middle and upper classes show to the messes what they do not have. The class structure is cruel and the disdain with which servants and employees are treated are creating trauma in the minds of the "have nots."

In the core of society is the sense of inferiority under which the women of Pakistan live. Great numbers of them will no longer accept the "second class" role. Fortunately some Islamic groups have started accepting women into their activist formations though not yet in their decision making processes.

Often women who want to choose whom they will marry are seen as corrupt and are victimized if they persist. The result is a steady flow of alienated women into secular west-oriented groups. Many women do not know that they have property rights in Islam and have no way of knowing if men are usurping their property rights. Cousin marriages which have some benefits are being used to stop women from marriages of their choice.

[Women are told that the marriage of Ali, r.a. and Fatima, r.a. a "cousin marriage" was ideal. They have no way of knowing that the Prophet, pbuh, did not teach that cousin marriages should be carried out. The successful cousin marriages in early Islam were successful because those getting married were intense in their devotion to the ideals of Islam. In our times, with religion a part of convention, cousin marriages are a tool to control and oppress women.]

The Problem at the Center
In 1965, the Pakistani armed forces fought with heroism and fortitude against Indian aggression. However in the last 50 years, the Pakistani military has been repeatedly used against its own people. The most tragic episode was the behavior of the army as an occupation force in East Pakistan where it violated the norms of Islam and treated the Bengali speaking people as non-Muslims. India intervened and the army surrendered to India: a tragedy which has never happened in Muslim history: A Muslim army surrendering to Hindus.

Then there was the army attack on the Red Mosque and the Women's Seminary, Jamia Hafsa, right in the heart of Islamabad.

American influence has entered the military to such an extent that America can move Pakistani armed forces against Pakistanis. The growth of the movement for Sharia rule became so strong in Swat and in the frontier areas that America saw it as a threat. At the behest of America, the army removed the ENTIRE population of Swat and turned it into a free fire zone. The Islamic fighters resisted every inch of the way under the leadership of mujahid leader Maulvi Fazlullah. The army lost several thousand of its troops but also inflicted heavy casualties and forced Fazlullah to retreat across the border into Afghanistan.

The army and air force moved through the entire frontier disrupting Islamic communities and suppressing Islamic resistance. These frontier people are great supporters of Pakistan but they also have a sense of honor which will not allow them to accept being bullied and controlled by a military working for an overseas kafir power.

Finally the army invaded North Waziristan , again displaced the ENTIRE population and went on a rampage from village to village. The mujahideen resisted all the way but had to retreat under air strikes and tank columns and long range artillery used by the Pakistanis.

Baluchistan
Bugti, one of the top leaders of the Baluch was murdered by the army [according to the Baluchi rebels]. Gradually the province has risen in rebellion owing to serious atrocities committed by the army, including the "disappearance" of scores of Baluch opponents . INDIA has seized the opportunity to fuel the rebellion in Baluchistan. An Indian spy has been captured in the troubled area which adds to the suspicion that India is actively creating problems in Baluchistan

Iran
Small Islamic groups have arisen across Pakistan who see the regime as unIslamic. One of these has been trying to help the persecuted Sunnis of Iranian Baluchistan. The border raids by this group are seen as a threat by Iran and Tehran sees Pakistan's weakness and has threatened to enter Pakistan to put an end to this and other mujahideen groups.

India
Within that context, India has started attacking villages on the line of control shared by Pakistan and India in Kashmir. India is using heavy artillery and Pakistan is answering with heavy artillery. These sporadic clashes are increasing in intensity and could set off a bigger conflict, even a war. India is trying to crush a peaceful uprising in Kashmir. The Kashmiri people are telling India to get out of Kashmir. The Indian attacks on the Pakistani villages are a way of creating Indian disinformation that the Kashmiri uprising is not indigenous and is being ignited by Pakistan.

Advice to Pakistan
New Trend would urge Pakistan to create internal peace. The people of Swat, Waziristan and other frontier areas should be allowed to govern themselves under Sharia. Troops should be withdrawn, prisoners released and journalists allowed into Islamic villages occupied by the army. The army should stop encouraging Shias and Qadianis and remove them from persecuting the Islamic opposition. Secularists should not be allowed to belittle Islam through various kinds of media. Blasphemy via blogs used by the seculars should be eliminated.

In the interior of the country, hospitals, clinics, alternate medicine, clean water, primary and secondary education should be provided to all families. Respected Islamic scholars should teach the rights of women.

In the final analysis, Pakistan will have to fight for its existence. Remember that India is now united with USA and Israel on the one hand and has good relations with Iran and Kabul on the other.

The mosques are the foundation of Pakistan. Let the voices of unity and struggle rise up.


---


News Within the U.S.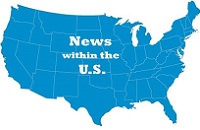 Denver
May 25 [Courtesy AOL.com ]

1.5 Million Victims of Human trafficking.

According to law enforcement, there are more than 1.5 million victims of human trafficking in the United States alone -- and a method the sinister criminals use to sell children has been revealed.

Child sex traffickers are using previously harmless emoji symbols to lure their young victims, KDVR reports.

Investigators found that the symbols are found all over websites like Backpage.com, where pimps are known to sell teen and pre-teen girls and boys for sex.

According to KDVR, pimps can't use the actual ages of the children or call them "young" online or the website would flag them. Some started using "fresh" or "sweet," but police easily figured out that code.

Masters student Jessica Whitney found a way to crack the disturbing emoji code.

"They're a lot harder to detect in a system because you can't just search the keyword," she said.

She and her professor, Murray Jenney, shared a few of the code words.

They told KDVR that cherry means virgin, airplane means new in town and the number of rose emojis in a post symbolizes the price.


---


Kashmiris carry out demonstrations in front of the White House

Washington, D.C. May 24, 2017. Hundreds of Kashmiri Americans - men, women and children - from various states in the United States staged their huge rally in front of the White House. They were demanding United Nations - assured right of self-determination.

Raising slogans of: "Kashmiri Lives Matter Too" "Kashmir in Pain: India in Shame" "Indian Forces: Out of Kashmir" "Demilitarize Kashmir" "U.N. Implement Resolutions on Kashmir" "Stop Forced Disappearances and Torture in Kashmir," the marchers held candle light vigil on the sidewalk of the White House.

Syed Ali Geelani, 'the Keynote Speaker' called on the world leaders to persuade India and Pakistan to initiate a meaningful dialogue with the Kashmiri leadership to settle the Kashmir dispute once and for all. He suggested that it is better for Indian authorities to shun its stubborn approach and resolve this long pending issue. "The Indian army is unleashing a new wave of terror, killing dozens and maiming hundreds of unarmed protesters, utilizing bullets and lethal pellet-guns aimed to kill and maim" emphasized Mr. Geelani. He hoped that a new dawn of prosperity, peace and stability will be guaranteed when the Kashmir dispute is resolved to the satisfaction of the people of Kashmir.

Mohammad Yasin Malik, 'Guest of Honor' thanked the audience for expressing their solidarity with the people of Kashmir. He said that Kashmir is facing worst kind of oppression unleashed by Indian army. Innocent people are being killed, maimed, blinded, incarcerated, tortured and humiliated by the occupational forces. India is using its military might to crush the peaceful resistance movement of Kashmir. And this all is being done with impunity. Mr. Malik expressed his sadness that no civilized nation, not even the United States seems to be concerned with the human rights atrocities being committed in this unfortunate land. Not a single word has been uttered by them against human rights violations taking place in Kashmir.

Barrister Sultan Mehmood Choudhary, 'Special Guest' warned that the Kashmiri youth, who had laid down their arms to pursue their struggle by peaceful means, were again becoming restive and the prevailing tensions in occupied Kashmir might explode and lead to a conflict. He therefore urged the international community to resolve the Kashmir dispute for the sake of peace and stability in South Asia. Barrister highlighted that Indian army is conducting a campaign of slaughter in Kashmir. Each day they shoot and kill civilians; detain and brutally torture innocent Kashmiri men, women and children.

Dr. Ghulam Nabi Fai, 'Main Organizer' said that it is one thing to deny a people their right to freedom of speech and the freedom to vote. It is another thing to deny them the right to live. Fai added that there is no freedom in Kashmir. Only death, destruction and oppression. He reiterated that the United States paved the way for freedom around the world. The United States can help the people of Kashmir achieve peace, freedom and self-determination.

Dr. Imtiaz Khan, President, Kashmiri American council supported dialogue process between India and Pakistan to settle the Kashmir dispute, but emphasized that the leadership of the people of Kashmir must be made integral part of the process. He urged President Trump to listen to Mr. P. Chidambaram, former Home Minister of India who said on February 25, 2017 that India has lost Kashmir. Dr. Khan said that Yashwant Sinha, former foreign minister of India said on January 27, 2017 that India has failed Kashmiris and Kashmiris claim that they have lost faith in India.

Sardar Zulfikhar Khan moderated the event and Sardar Zarif Khan and Sardar Zubair Khan thanked the attendees for their participation.

Others who spoke included: Dr. M.A.Dhar, Javaid Rathore, Sardar Taj Khan, Sardar Imtiaz Khan Garalavi, Choudhry Shaban, Gulfaraz Inqilabi, Sardar Sajid Sawar.Raja Liaqat kayani, Malik Hamid, Zeeshan Haider, Choudhry Zahoor Akhtar, Sardar zahid khan, Asgher khan, Prof. Abdul Rashid, Raja Mukhtar, Wajid Ali shah, Sardar Afzal khan, Sabar khan, Sardar Tahir, Ghulam, Syed mukhtar shah, Ms. Amana Habib, Ms. Farah Sawar, Ms. Mumtaz kosar, Ms. Khalida Perveen.

Dr. Fai is the Secretary General of 'World Kashmir Awareness Forum' and can be reached at: 1-202-607-6435 and gnfai2003@yahoo.com


---


Guantanamo Bay: Unjust Institutionalization




Guantanamo Bay: Unjust Institutionalization
by Maitha Ali [Greensboro,NC]

The Land of the Free, the Land of Justice and Liberty: The United States of America - the Land home to one of the most notorious and appalling detention facilities in the world. Located in the southeastern region of Cuba, the United States Naval Base at Guantanamo Bay, also known as GTMO, is commonly known for the unjustified withholdings of over 700 detainees. A majority of these detainees follow the religion of Islam and reportedly come from 48 different countries. And a remarkable 92% are not affiliated with any organizations such as al-Qaeda. [1] Although this detention facility continues to be an ongoing, controversy, I believe that this prison deserves to be shut down as it continuously violates, obliterates, and denounces the basic legal and human rights of detainees.

Guantanamo Bay was reestablished as a detention facility, in the aftermaths of the tragic events following September 11, 2001. In January 2002, GTMO's new mission was acknowledged with so-called "good intentions" to improve safety and protection from radical criminals, in addition to facilitating optimal interrogation. Today, over 50 prisoners continue to remain in this facility, regardless of past attempts made by former President Barack Obama to shut it down.

In 2014, the documentary, Guantanamo: Blacked Out Bay, was released and led by news reporter, Gianna Toboni who was given the opportunity to tour the facility. Although there were many restrictions, (for example, not being able to film certain areas nor expose any faces of guards), the documentary only scratched the surface of the harsh living conditions of the detainees. One of these conditions consisted of detainees living in outdoor cells with concrete floors and exposed pipes for toilets. [2] Toboni was able to interview former Guantanamo prisoner, Mustafa Ait Idir, who was incarcerated for seven years due to suspicion of conspiracy. In his short interview, he described his brutal treatment when he initially arrival to the facility. When asked about the treatment by the prison guards, he replied, "They treated us worse than animals. If we were animals, people wouldn't treat us that way." [3]

Before ending the documentary, Toboni was also able to interview a former Guantanamo guard, Terry Holdbrook, who interestingly converted as a Muslim, attending the beliefs of Islam. Holdbrook commented, "I said to myself, 'If I've got all the freedom in the world and I'm miserable, and these guys are going to die in a cage and they believe that God cares about them... maybe I should learn about Islam.'" [3]

Referring to Holdbrook's traumatic experience, he revealed a lot about the training received in order to officially become a guard at the Naval Base at Guantanamo Bay, he responded:

"We were shown videos of 11 September and all we kept being told was
that the detainees were the worst of the worst - they were Bin Laden's drivers, Bin Laden's cooks, and these people will kill you the first chance they get. We were taught nothing about Islam". [4]

Guantanamo Bay prison stands in absolute defiance of both national and international law, depriving the rights of many individuals who are wrongfully placed within this facility. Of course, this is not to say that all detainees are innocent, but it highlights the statistic that 92% of detainees were illegally abducted from their homes and unhesitatingly labelled as a "terrorist" or "terrorist-affiliated."

The torture methods used are disgraceful and absolutely degrading to not only civil liberties, but human nature. Methods of torture that are utilized include sleep deprivation, forced nudity and sexual acts, wall standing, walling, water dousing, boxed and solitary confinement, rectal feeding and rehydration, waterboarding - the list goes on and on. And we as Americans, have the audacity to label these acts as "enhanced interrogation techniques," while the only aspect these deplorable and oppressive methods enhance, is complete negligence and dereliction of humanity. There is no moral justification for implementing senseless harm on another individual.

Every human being is entitled to their rights. This means we should be allowed to have the free will to practice our own religion and express our individualistic thoughts and feelings, all within socially and lawfully acceptable limitations. The practices that occur within the Guantanamo Bay detention facility, however, deprive the basic legal rights of personal integrity and liberty. This includes the right of protection from irrational and arbitrary arrest, the right to humane treatment, the right to personal security and most importantly, the right to being tried by a court. These are all in violation of the Third Geneva Convention, which is a treaty that was originally in place to protect prisoners. These GTMO detainees also have the right to legal representation including, attorney-client privilege, and access to other consular assistance.

The GTMO situation is an amplified example of illegal detention and this atrocity is in genuine need of a resolution. What has the facility of Guantanamo Bay accomplished successfully other than tormenting and humiliating individuals? Other than heightening the tension between those who do belong to radical groups? What has the facility of Guantanamo Bay accomplished successfully other than becoming its own form of terrorism, as it completely obliterates the significance of human existence? As it completely obliterates the images of Liberty, Justice, and Freedom that America advertises and claims to be? We claim to be a democracy with rights, yet we allow detention guards with training in hatred to be justified in their horrendous acts of mortification and degradation. We allow these same detention guards to be the Judge, Jury, and Executioner for these individuals - whether they are guilty or innocent.



---
ACLU, Guantánamo by the Numbers, https://www.aclu.org/infographic/guantanamo-numbers.

Vicenews, YouTube, August 23, 2014, https://www.youtube.com/watch?v=tVrmwFtoFjM,

Vicenews, YouTube, August 23, 2014

Sarfraz Manzoor. After six months as a guard at Guantánamo The Guardian, (2009) https://www.theguardian.com/world/2009/oct/07/guantanamo-bayislam

References:

ACLU. "Guantánamo by the Numbers." American Civil Liberties Union. Accessed May 02, 2017. https://www.aclu.org/infographic/guantanamo-numbers.

Dixon, Martin, Robert McCorquodale, and Sarah Williams. Cases and materials on international law. Oxford: Oxford University Press, 2011.

IRJC, "IACHR REPORT HIGHLIGHTS HUMAN RIGHTS VIOLATIONS AT GUANTANAMO AND URGES CLOSURE." August 17, 2015.

Pugliese, Joseph. "Transcendence in the Animal: Guantanamo's Regime of Indefinite Detention and the Open in the Cage." Vill. L. Rev. 60 (2015): 573.

Rothman, Lily. "Why the United States Controls Guantanamo Bay." TIME Magazine, January 22, 2015. Time.com/3672066/guantanamo-bay-history .

Vicenews. YouTube. August 23, 2014. YouTube.com/watch?v=tVrmwFtoFjM
---


ANALYSIS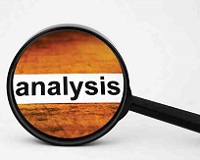 Prophet's, pbuh, great Wisdom in not appointing Ali, r.a., as Leader of Muslims.
by Kaukab Siddique, PhD

Dear Muslims, it was the great wisdom of the Prophet, pbuh, that he did not appoint Ali, r.a., to any important position, nor did he, pbuh, appoint any of the Banu Hashim, his own tribe to any important position.

As we know, the Prophet, pbuh, loved Ali, r.a., as well as Ali's father Abu Talib. However, in Islam, appointment of one's own relatives is considered the root of many serious problems which would undercut the principle of shoora which is central to the Islamic way of life.

Love is not a consideration for appointment because it leads to nepotism and family rule as we can see in Saudi Arabia today.

The Prophet, pbuh, being very close to Ali,r.a., knew that Ali, r.a., though pious and brave did not have leadership qualities. The Prophet, pbuh, knew this right in the beginning of his mission. When he offered Islam to Abu Bakr, r.a., it was accepted right away by Abu Bakr, r.a., on the basis of his own intellectual ability.

When he offered Islam to Ali, r.a., instead of accepting it, Ali, r.a., wanted to ask his father, Abu Talib and the Prophet, pbuh, told Ali not to go to Abu Talib.

Remember that Abu Talib, though a good man and very helpful, never accepted Islam and stuck to his tribal code of honor. In fact the Prophet, pbuh, kept trying to get Abu Talib to accept, even at the point when Abu Talib was dying. Abu Talib still refused. He was a good man but a tribal man, not an Islamic man.

Ali, r.a., wanting to go to Abu Talib, a kafir, to seek advice on faith, showed that he was not an independent thinker, but Allah blessed Ali to accept faith later that night. [Seerat Rasul Allah by Ibn Ishaq.]

In the years of his mission, the Prophet, pbuh, made it clear that anyone seeking a position because of being a member of the Banu Hashim was going the wrong way.

If Ali had been made viceroy or automatic successor to the Prophet, pbuh, there would have been no golden example for Muslims to follow other than the example of kings and autocrats.

Even then the Shia sect has put in all its resources into projecting Ali, Fatima, Hasan and Hussain as the guarantee holders of the path to paradise.

Once Ali, r.a., came to be in charge of a squadron of 300 fighters. He mismanaged the situation so badly by his pious but harsh treatment that they turned against him and complained to the Prophet, pbuh, who urged them not to treat Ali harshly. This advice was given by the Prophet, pbuh, at a place called Ghadeer Khum, out in the hot desert on the way to Makka.

About 200 years later, the Shia cult fabricated stories to add to the Ghadeer Khum advice to make it seem that acceptance of Ali's leadership is part of the faith of Islam. Ghadeer Khum is projected by the Shias as a gathering even bigger than the Farewell Pilgrimage in Makka.
Imagine if the Qur'an or the Prophet, pbuh, had given any importance to Ali, how powerful the cult of Ali would have become. In our times Najaf and Karbala are presented by Shias as places of pilgrimage which outdo Makka, Madina and al-Aqsa as holy places for pilgrimage. [The Prophet, pbuh, forbade pilgrimage to any places other thn Makka, Madina and al-Aqsa.]

The Qur'an has taught that Allah chooses whom He wills and does not choose on the basis of whom the Prophet, pbuh, loved. Hence we see Allah choosing Abu Bakr, r.a., Umar, r.a. Usman, r.a., , Khalid, r.a., Bilal, r.a., Muawiyyah, r.a., and almost all the Sahabah, not on the basis of whether the Prophet, pbuh, loved them but by Allah's Will

""Lo! you (O Muhammad) guide not whom you love, but Allah guides whom He will. And He is Best Aware of those who walk aright." [28:56.]

Notice that Abu Bakr, r.a., Umar, r.a., Usman, r.a., did not appoint their sons as Caliphs to succeed . Hence forever a pure example of Islam is available which is opposed to kingship and family rule. Alhamdulillah!



2017-05-28 Sun 21:42:03 ct


NewTrendMag.org