NewTrendMag.org News # 1707
[ Click on NEWS for back issues ][ OUR BOOKS ][ Contact ][ Previous Issue ]

24 Sha'aban, 1438 A.H.- May 21, 2017 Issue # 21, Newsletter # 1707

---


Hadith of the Week

Self-Check your Faith.

"Abu Musa al-Ash'ari, r.a., narrates: I heard the Prophet, pbuh, sayng: When a person does good and is happy and is sorrowful when he sins, that is a true believer."
[Musnad of Ahmad ibn Hanbal. Hadith # 19794.]


---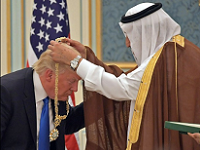 Trump in Saudi Arabia.
by New Trend news Monitor

After that 110 Billion dollar deal, Trump may not be too vocal against Muslims. That may benefit American Muslims and Muslims in general.

The President does not realize that one can't be friends with Muslims and Israel at the same time.

Israel is known as a terrorist entity by Muslims globally.

Also, the concept of monarchy is opposed by Islam, and Muslims often want to overthrow the Saudis, a process initiated by Osama bin Laden.

Saudis do not recognize the rights of women which again undermines the Saudi self-image as strong Muslims.

The 110 billion dollar deal is probably the biggest in US history and will help the US economy and stabilize the Trump government.

Claims that Saudis were behind 9.11, stories which were planted during the Obama regime, will have a difficult time now.



---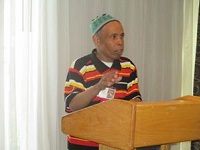 Br. Abu Talib
Remembering Malcolm X [al-Hajj Malik Shabazz]
by Abu Talib

There were numerous celebrations in the city of New York on May 19 in various locations by different organizations.

Some went to the grave site of Malcolm X, Other had marches in Harlem where some of the businesses closed out of respect for Malcolm X Day which was his birthday.

In the evening there was a celebration at the Malcolm X and Betty Shabazz Center in Harlem where there were testimonials which mentioned what Malcolm X means to them. There were various cultural performances.

About two hundred People came out to the event. The best was when one of Malcolm x's daughters was there.. Also a woman from Congress, Yvette Clark from Brooklyn spoke, as did others like Les Payne who is writing an autobiography of Malcolm X.

To my surprise there were lots of Muslims there also. Malcolm X is relevant to these times that we are living. He taught us to organize and to be with the people and stand up for right and against injustice. whereever we see . That is the duty of the Muslims here in America and around the world.

Political Prisoners :

AhmedAbdelSattar.org

FreeZiyadYaghi.info

FreeMasoudKhan.net


---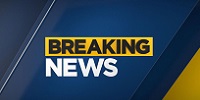 Qaide Azam University, Islamabad, Pakistan

May 20

Without Islam, this would be Pakistan:

Pashtun and Baluch nationalist groups of students attacked Sindhi nationalist students. In the long drawn out battle with sticks and stones, the two sides ended up opening up with guns on reach other.

The gun fire was so intense that the police were too scared to interfere.

At least 35 students were seriously injured.

it's a serious setback for Dr. Hoodbhoy whose pet project was this university which he nurtured to keep out all Islamic influences.

Th university is now indefinitely closed.


---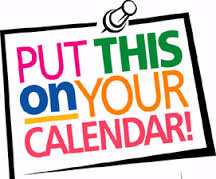 Shoora of Jamaat al-Muslimeen to Discuss Unprecedented Situation facing Muslims of America

The central planning committee [Shoora] of Jamaat al-Muslimeen will meet on June 17,2017

The following activists will lead the discussion:
Br. Robert Solano [TX]
Br. Abu Talib [NY]
Sis. Ayesha Jones [VA]
Br. Kaukab Siddique, [PA]

Organization
Sis. Kristi

Resources
Br. Abdur Rahman
Br. Ali Randall


---


Briefing on Minority Rights Violations in India

FOR IMMEDIATE RELEASE

May 20, 2017

The worsening situation in India with respect to violations of human rights and religious freedom has alarmed Indians and people of conscience across the world. The three year anniversary of the NDA government in India marks a grim milestone in India's seemingly relentless drift away from secularism and pluralism.

The Alliance for Justice and Accountability will hold a briefing on "Minority Rights Violations in India," covering the violation of human rights of minorities in India, over the course of the last three years, at the Rayburn Building near Capitol Hill, Washington, DC on May 23, 2017.

The coalition will release a report at the event on the same subject. Coalition members, Rep. Trent Franks (R-AZ), office bearers of the Advocates for Human Rights (AHR), staffers of various Congresspersons and media personnel are expected to attend.

What:
Briefing on "Minority Rights Violations in India"

When:

Tuesday, May 23, 2017 at 3:00 PM

Where:

2255, Rayburn House Office Building,

50 Independence Ave SW

Washington, DC 20515

Who:

Rep. Trent Franks (R-AZ)

Ajit Sahi (Advocacy Director, Indian American Muslim Council)

Jennifer Presthold (Executive Director, The Advocates for Human Rights)

For more information, contact Ajit Sahi at (571) 325 7997

Alliance for Justice and Accountability,
6321 W. Dempster St., Suite# 295, Morton Grove, IL 60053-2848


---


Latest Khutba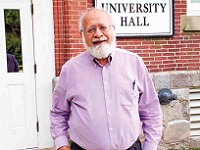 Focus on Male-Female Unity under Guidance of Taqwa and Sharia. Support the Rights of Prisoners, Particularly Islamic Political Prisoners.

On May 19, Br. Kaukab Siddique gave the Juma; khutba and led prayers at Masjid Jamaat al-Muslimeen in Baltimore. Owing to the sudden onset of 90 degree weather, the air conditioner was ineffective. Brother in charge says it will be better next time.

Here is an outline of the khutba for distribution on line:


America is a nation of laws. It is also a nation which has more than 2 million prisoners. If we include the affected families, the people on parole and people waiting to go tp court, the people in the grip of the justice system are between 5 to 10 million.


People entering a federal prison and many other prisons are subjected to stripping and body cavity searches, some of which amount to a form of legalized rape.


People lose their identity as humans and are turned into mere numbers. They can't wear their own clothes. Family visits are limited. Even when released, they are marked people and find it difficult to get a job or return to normal life.


Increasingly people in prison are embracing Islam. Most of them are sincere but some do so to avoid the evils which are rampant in the prison system.


More dire is the condition of Islamic political prisoners. They are put in prison because the government thinks their thoughts are dangerous or they tried to contact a mujahideen group. Often even their children cannot embrace them and they have to talk to their loved ones from behind a plastic partition.


It's very important for the prisoners to receive letters and support from outside. Each time a letter, even a postcard, comes in, it makes their day.


Next time I will bring postcards, paper and envelopes to write letters to prisoners.


Part 2


Islam does not say that men are superior to women, Nor does it say that Arabs are superior to non-Arabs.


Islam negates race, class and gender as categories of superiority or inferiority. Islam bases nobility on character and Allah-oriented behavior.


Islam recognizes race and gender and provides guidance in the context of each group and individual but does not support evil based on "my nation" or "my situation."


Our sisters are still not getting their rights owing to male-oriented thinking of leaders and cultural background of national groups.


Much evil has seeped into Muslim communities. Many of them are blatantly violating the norms of Islam. Under Sharia they should be punished for violence against women [execution for rape] and for misappropriation of funds. Unfortunately we don't have sharia law in America but we should be aware of the condition of the evil doers.


Unity cannot be achieved without the unity of Muslim men and women under the rules of Sharia and direction of Taqwa.


The Ummah concept is central to Islam. Propaganda against groups which are fighting America in the Muslim world comes out every day from US media. Most of what is being said against Islamic groups are fabrications and war-time propaganda. The Qur'an commands us to check out news coming from corrupt ;people.


Du'a: O Allah help us to seek Guidance from the Qur'an every day. Help us to seek the Sunnah of Muhammad, pbuh, every day. O Allah give us vitality and health, jobs which are beneficial, halal and healthful food. O Allah give us spouses and children who will stand with us against the oppressors.


---


Invitation to Think
from Br.Robert Solano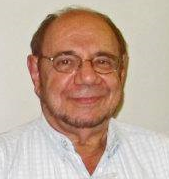 Americans Want Slaves.
(Article published this week in the Brownsville Herald)

The letter written by Mr. and Mrs. Birdwell and published May 16 had a beautiful poem and it woke me up to the reality as to why there is a Senate Bill 4 in Texas ans why President Trump is so much against immigrants living in America becoming legal residents.

President Reagan gave amnesty to more than 5 million illegal aliens more than 20 years ago. Next thing you know they went ahead and got decent, good-paying jobs, purchased homes, bought new cars and became Americans. We had to bring in more illegals to do the jobs they left behind. We had to get people to pick up the crops, babysit, do construction work without union wages and, most of all, not get lazy.

The reason people want SB 4 and keep arguing about legal status, without doing anything to really end it, is because America is in dire need of slaves. It needs really cheap labor so it can maintain its wasteful consumer culture. We need not only to go to other lands to kill, but also to take their natural resources.

We also need people here who can be treated as what are generally called "illegal workers", with no rights to Social Security benefits, workmen's compensation law, driver's license, etc.

We call ourselves followers of our respective religions, but in reality we are not any better than the slave owners of the 18th century or those who abused the Inquisition to steal property from the heretics.

Repent for there will be a Final Judgement Day.

- Br. Robert Solano lives in Texas and is a member of the Jamaat al-Muslimeen leadership team. He's conducted da'wa over the past several decades to the Hispanic community and given the Spanish translation of the Qur'an to more than 500 people.

Here's the poem Br. Solono refers to in his article:

"I am the woman who takes care of your children; I am the fellow that picks the crops; I cook and serve the food you eat in restaurants; I am your gardener; your home improvement contractor hires me Without me the cost of your food doubles;crops rot in the fields.

Maid service is unaffordable; I do work that you cannot or will not do.

A lot of people look down on me and call me illegal; I am among those who contribute 12 billion dollars a year into Social Security, even when I do not expect to receive any benefits when I am old or disabled.

I am here because you have been displacing people with your military invasions and economic penetration. I have been here 500 years and I will remain, claiming my right to this land that was taken from me.

I will resist because I am a human being just like you."


---


PAKISTAN





Pakistan Rejects International Court's Order on Indian Spy. People are Dying of Heat in Karachi. JI Supports Rights of Teachers.
by Ameer al-Azim & Qaiser Sharif

LAHORE, May 19; Ameer, Jamaat e Islami, Pakistan, Senator Sirajul Haq, has said that the Pakistani nation rejected the International Court of Justice's interim order regarding Indian spy Kulboshan Jadhav, and India's stance on the issue.

Addressing the Karachi Bar Association on Friday, he said that Pakistan was an independent and sovereign country and it was not bound by the IJC decision.

Sirajul Haq said that the main problem of the country was absence of rule of law. He said that more than fifty people were gunned down in Karachi during the visit of former Chief Justice of Pakistan Iftikhar Muhammad Chaudhry, but the culprits had not been brought to the book. Similarly, he said, more than two hundred workers were burnt alive in the Baldia Town factory fire Karachi but justice had not been done in that case either.

The JI chief reiterated his stance that all those who had plundered the public wealth must be brought to accountability. He said that in the Panama leaks case decision, there was not a single line that favoured Prime Minister Nawaz Sharif. He said that the JI had approached the Supreme Court and the judges of the apex court were answerable in the court of Allah Almighty. He said that the entire nation should demand the Prime Minister to step down till the investigations in the case were over.

Sirajul Haq announced that the JI would stage another sit in against K. Electric on May 24. He said that abound five thousand people had died due to heat stroke in Karachi. He said this was not an issue of Karachi alone and the JI could not remain silent on it. He asked the Sindh government why it was not attending to the problems of Karachi.

The JI chief said that four years ago, Prime Minister Nawaz Sharif had promised to bring Dr Aafia back within one hundred days but the Prime Minister did not have the courage to write a letter to the US President on the issue.

The JI chief said that if Iran and Saudi Arabia fought against each other, both would be destroyed. He said he had counseled Pakistan government to strive for a rapprochement between the two countries.
___________________________________________________
Rights Of Teachers.

LAHORE, May 19; Secretary General, Jamaat e Islami, Liaqat Baloch, has said that the interim order of the International Court of Justice was partial, going beyond its jurisdiction, manifestation of its enmity towards Islam, and a favor tour the US and India.

In a statement here on Friday, he however, said that the Prime Minister Nawaz Sharif's government and the Foreign Ministry too had been plagued with mismanagement and indecision in the case of Indian spy Kulboshan from the very first day and all state institutions had not been on the same page . Therefore, he said, the government itself was responsible for the set back in this issue of national security.

The JI Secretary General condemned the lathi charge and the arrests of the clerks and the school teachers in Islamabad. He said that the clerks and primary school teachers all over the country were facing numerous problems.

He said the government attitude towards the primary education seemed to be hostile. He urged the government to abandon its efforts to impose a destructive education system at primary level under foreign pressure.


---


with Thanks to Sis Kristi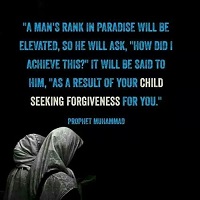 Narrated by Ibn Maajah, 3660;
al-Albaani in Saheeh al-Jaami', no.1617
---


War News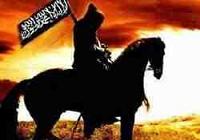 Syria
Battles East of Aleppo, Near Palmyra and east of Hama as IS mujahideen try to advance on three fronts. Kurdish Advances against al-Raqqa continue in Slow Motion. Civilians bombed out of Damascus and Homs Suburbs Opt to leave for Islamic Rule in Idlib Islamic Province

May 15-21. Mujahideen forces led by the Islamic State [IS} are locked in battle with Shiites=Alawites led by Lebanese Shia Hizb, Iranians and Russians supporting the mass murderer Assad.

East of Aleppo, the regime forces are trying to stop the IS advance into Aleppo and have made minor advances with Russian air support.

Around Palmyra. Assad's forces [Hizb, Shia militias and a mix of Russians and Iranians] are involved in heavy clashes with Islamic state forces. This area is important owing to oilfields.

In the Salamiyah area 33 km southeast of Hama, Islamic State launched a major offensive and captured the entire area with heavy Shi'ite-Alawite losses. This was a stronghold of Assad owing to the Ismailis who live here. The Russian air force is busy trying to stop the mujahideen advance on Hama.

In the Barzeh suburb of Damascus and the al-Wair suburb of Homs, the population has opted to leave for the province of Idlib which is under Islamic rule.. The regime uses air force and artillery to destroy all civilian facilities. It can't win militarily owing to the resistance of the population. Then the regime agrees to let the civilians go and thus gets a "victory" in a destroyed city.

In the north central corridor of Syria which Turkey has captured, people are protesting in the city of El Bab after Turkish artillery and air destroyed the infrastructure of a popular suburb.

On the Iraq border, a regime Iran-related military column received a US air strike after it refused to move back from the US army facility on the border. Eight regime related troops were killed.

Raqqa is being bombed by the American coalition as the Communist Kurds advance on the city from north and south.

American reports say that Islamic State leaders are now in the new IS stronghold of Deir ez Zor and America is marshalling forces to squeeze the area where IS has surrounded an Assadi garrison after it captured the area.


---


Iraq

Mosul Week 31. Trump week 17

Inner City Defense remains Intact Despite Heavy attacks. IS hits Basra and Baghdad.

With US air support, Regime captured districts to the West and Northwest of the Inner city. IS Flag flies on Landmark Mosque.

On May 20 the US-installed regime declared victory in Mosul and the end of its operation to capture West Mosul.

However, Associated Press reported on May 20 that 8 square kilometers of Mosul, including the old city, are still in the hands of the Islamic State, which is the same situation as it was two months back.

AFP, ABC, the Independent and Guardian have the same reporting: Fighting continues around Mosul.

The Bagdad regime made it a habit to report victories when in the districts around West Mosul it would prevail without fighting. The districts were wide open to US air strikes and the Shi'ite tank columns which the fighters could not stop. They would withdraw without losses and Baghdad would announce another victory.

The citizens of Mosul are fleeing at the rate more than a hundred a day owing to the terrifying sound of US and Shia air strikes. Al Jazeera is reporting that citizens of Mosul have been deliberately bombed in many cases, ostensibly with the consent of USA. The original suspected figure of 200 civilians killed in one US air strike has risen to more than a thousand.

The Islamic State is holding on to Tal Afar and several towns to the west of it.

Hawija, areas of Kirkuk and parts of Diyala are also with IS.

On May 20 IS carried out an attack in Basra, killing 8 and injuring 41 [AFP]. Basra is 350 miles south east of Baghdad.

An area of Baghdad too was attacked by IS the same day, killing 19 and injuring 33.



---


News Within the U.S.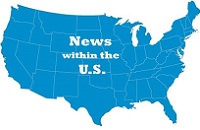 Palm Beach, Florida
Fox TV's Roger Ailes Left a Permanent Negative Impact on the American Way of Thinking.
He thought women were his slaves.

New Trend Special Report

Roger Ailes died of a fall in his bathroom on May 17. He was 77.

His career as the power behind Fox TV had an unhappy ending after Gretchen Carlson, an important personality in Fox, accused him of attempts to sabotage her career because she refused to have sex with him. He did not oppose her contention and made a $20 million settlement with her.

Similar allegations came from Magyn Kelly, the star of Fox broadcasting though she is the mother of several children. She left FOX. There were probably other women too who had similar experiences with Ailes.

It appears that under Ailes, women workers were treated like highly paid sex slaves. On the surface Fox presented itself as a conservative TV outlet with claims to being Christian.

Ailes protégé was O'Reilly who specialized in finessing ridicule of minorities, be they Black or Mexican. One trick was to pick out a minority person who had been indicted for a serious crime and then impute that such criminality is common among minorities.

Muslims were targeted by Fox during the Ailes era. This was an ongoing process of clever abuse. A university professor was presented as a terrorist and cornered so badly that the government moved against him.

Ailes hero O'Reilly supported the war in Afghanistan and Iraq in the most blatant way possible. O'Reilly defended the entry of US troops ingto a mosque in Iraq where they executed seriously injured Iraqis who had taken refuge in the mosque.

Conspiracy theories were the staple of Fox TV under Ailes. A female judge would appear on Fox and claim that America was in great danger from terrorists and even the ENTIRE electricity of America may be cut off.

White supremacist ideas came out of Fox but were properly camouflaged and subtly defended.

Trump is a great admirer of Fox and got many votes from the Fox theory that America is in bad shape owing to Mexicans and Blacks and is in great danger from Muslims who ate ALL potential terrorists.

CNN as Fox's competition absorbed some of Fox's conspiracy theories.

Today Ailes is dead and being honored by Fox as a true patriot.


---


Tulsa, Oklahoma
Another police officer has been acquitted of outright cold-blooded murder...CAUGHT ON TAPE!
by Sis. Aisha [Jamaat al-Muslimeen] [May 17]

In Tulsa, Oklahoma, officer Betty Shelby was acquitted of manslaughter in the killing of Terence Crutcher, who was stopped for a traffic infraction.

Recently, I read an opinion written by Josmar Trujillo, an activist with the Coalition to End Broken Windows. Josmar stated that the idea of adding body cameras to officer uniforms is a ploy to trick the public into believing that the politicians and top cops are serious about ending misconduct by police. However, according to Josmar, we do not have an issue with acquiring evidence in police criminality cases. The issue is political corruption. District Attorneys are politicians who are voted into office and for some reason find it difficult to get convictions in police criminality cases.

That has been my stance all along!

The police have the protection of these politicians and can get away with things that the average civilian cannot. Police officers have been videotaped and photographed assaulting and murdering unarmed or armed but nonthreatening civilians and, although the prosecutors have stated that these police officers were at fault, they have been acquitted or a grand jury failed to indict!

In the case of Terence Crutcher's killing, none other than Benjamin Crump (an Al Sharpton associate) is representing the family. It is devilish and tragic but, there are Jewish and Black attorneys who see opportunity to gain wealth with these wrongful death cases. On 5/18/2017, a day after Officer Shelby's acquittal, Terence Crutcher's family announced they will sue the city of Tulsa, Oklahoma for his death.

These ambulance-chasing attorneys actually work with the police-protecting prosecutors and have no intention of challenging how they mishandle the prosecution of these rogue cops. The only thing these ambulance-chasers do is make money from these wrongful death lawsuits, which the taxpayer pays. They are not interested in helping the family seek justice, which would mean officers serving jail time for their misconduct.

At some point, families will need to decide if they want justice while staying poor or should the cop escape justice while these families line their pockets. I hate to suggest that families are looking for a payday because it is such a sensitive issue but, these victims' families are being misguided and steered in the wrong direction, more than likely by the Al Sharpton's and Benjamin Crumps. There has been a pattern with these guys, which is why Sharpton, after 30 years, has lost his "go-to" spot among a lot of Black people. We now need to start avoiding Benjamin Crump, too.

Then again, why would the family need to hire Benjamin Crump as their attorney when the prosecutor was voted into office to represent the families in these types of cases?

The prosecutor is the people's attorney. When prosecutors decide that they will not bring rape charges against the police commissioner's son or allows a grand jury proceeding to drag out over eight months when it normally takes one week, all of society should be in an uproar!

Unfortunately, many Americans do not understand the jobs of politicians in this country. Maybe they found Civics class too boring and they either skipped it or fell asleep while the teacher was talking. It is this lack of knowledge that led to so many protests after Trump was selected by the electoral college. Many protesters felt robbed but, that is how voting for U.S. Presidents work.

We need to hold prosecutors and the State Attorneys General (their bosses) accountable for possible prosecutorial misconduct and even demand disbarment from the Bar Association in these matters. These questions need to be asked even when the victims' families become disinterested while focusing on the wrongful death cases.


---


VIEWPOINT




Libya's unending civil war: When weapons trump politics
from AMEC, Briefing No. 3/2017
[Published from South Africa]

Three years have elapsed since Libya's current power struggle began, with no end in sight. For a solution to be found it would need to be inclusive, focused more on governance, and clear consequences for military disruptions need to be stipulated. The increasing regional and international interference, especially militarily, is worrying in this regard.

Almost three years have elapsed since the reconvening of Libya's General National Congress (GNC) in July 2014 and subsequent division of the country into two, now three, centres of power, with no conclusion forthcoming. The April meeting between the Government of National Accord's (GNA) Fayez al-Sarraj and General Khalifa Haftar initially engendered some optimism. However, their differing understandings of the balance of forces, and views on ways out of the current impasse meant they were unable to agree on a unified statement. Continuing clashes in Sabha, in the south, mainly at the hands of forces aligned to Haftar, suggest that the Libyan National Army still believes in a military solution. This is despite attempts by global and regional powers to foster compromise. The 2014 Algeria plan and subsequent 2015 Skhirat (Morocco) agreement have had only limited success. Key in accounting for these failures has been the interference of foreign powers, and a lack of inclusiveness. Russia's intensified support for the Libyan National Army (LNA), commanded by Haftar, has also been worrying.

With the Islamic State group (IS) largely ejected from its Libyan strongholds, a renewal of the 2015 Libyan political agreement (LPA) is required. However, for it to succeed it must be more inclusive, and expand its focus on governance. Moreover, clear consequences for outside interference need to be stipulated. A fresh election is a likely eventuality, as a means of finally solving the impasse. However, this will only succeed if it is seen as fair and representative, and if it is coupled with security reform.

Roots of the current divide

Former president Muammar Gaddafi's personalised and extended authoritarian rule meant that governance institutions were severely deficient. Following the NATO-led ouster of the regime in 2011, the new National Transitional Council was not very successful in dealing with governance challenges. Social service provision was non-existent and armed militia flourished. A May 2013 political isolation law, passed under pressure from various militia, resulted in the removal of a small number of technocrats and politicians who had had minimal ties to the Gadhdhafi regime. This was aggravated by the limited support provided to Libya by international institutions, which incorrectly calculated that the removal of the regime would ensure a consolidation of democratic governance.

Disillusionment amongst the population increased, and by February 2014, remnants of the old regime under Haftar's command began agitating for a revolt against the governing GNC. Initially prompting widespread opposition from Libya's political and military elite, by May 2014 Haftar launched 'Operation Dignity' in an attempt to provide a Libyan version of the regional backlash against Islamists willing to participate in electoral politics. Successfully appealing to perceived marginalisation amongst eastern federalists, tribes and separatists, Haftar's forces greatly increased their capacity, garnering support from the country's naval and special forces.

The May 2014 parliamentary election exacerbated the situation. The emergent Council of Deputies (now called the House of Representatives (HoR)) was comprised of a limited number of Islamists, elected with a 20 per cent voter turnout. Fears of this 'new' marginalisation were greatly influenced by the 2013 Egyptian coup, which overthrew the Muslim Brotherhood's (MB) Mohamed Morsi, and the declaration of the MB as a terrorist organisation by Gulf Arab heavyweights in March 2014; thus, Libyan Islamists sought to reconstitute the GNC. Under the Libya Dawn banner, sympathetic militia began supporting the GNC, and by July clashes intensified around Tripoli airport. As a result, the country experienced a de facto division between eastern and western Libya; the HoR relocated to Tobruk and intensified its support for Haftar's dignity campaign, which now overtly sought to confront Islamist-leaning politicians and militia. Haftar garnered support from Egypt and the United Arab Emirates, which are both fearful of participatory Islamists and had led the regional campaign against them. Financial, intelligence and military support from the two states meant that Haftar's Libyan National Army (LNA) has been able to consolidate control of much of the country's east.

The situation has been aggravated by the growth of IS, which consolidated control of the Libyan city Sirte in May 2015. Western countries' exaggerated perception of IS's military strength, and their wariness over migration to Europe from Libya had seen countries such as Britain and France coordinate with Operation Dignity, unintentionally increasing suspicion amongst Islamist-leaning politicians and militias. This myopic focus saw these states push through the Libyan political agreement (LPA) in December 2015, in an attempt to create a 'unified' government, which would sanction direct intervention. The imposition of the LPA, which resulted in the formation of the Government of National Accord (GNA), stalled what was then a domestic process between local actors. The GNA, under the leadership of Fayez Sarraj, has thus received limited support from the GNC and HoR; and the Sarraj administration exercises limited territorial and administrative control. The HoR has voted against endorsing it, while parts of the GNC have formed the National Salvation government out of Tripoli.

Present situation

Currently there are three centres of power in the country: the GNA, GNC (Salvation government) and the HoR. The HoR remains based in Tobruk and has consolidated control over eastern Libya. Haftar's forces have pushed GNC-supported militia, under the banner of the Benghazi Defence Brigades, out of most of Benghazi, and encircled Derna. Moreover, in September 2016 Haftar's forces successfully captured Libya's oil crescent, allowing it to control most of Libya's oil, and enabling Haftar to increase his influence in the HoR. Through staffing local councils with military allies, Haftar is now more influential than the prime minister recognised by the HoR, Abdullah al Thinni, and HoR speaker Ageela Saleh.

Conversely, the GNA controls parts of western and southern Libya, including the influential city of Misrata. Misratan forces support the Sarraj regime, which is regarded by the international community as the legitimate government. Parts of Libya Dawn are allied to the GNA; however, more hard-line groups have resolved to back the GNC and its head Khalifa al-Ghwell. Prior to March 2016 Sarraj operated out of Tunis; he has since managed to consolidate control in parts of Tripoli. Ghwell had attempted a coup in Tripoli in September 2016, but GNA-supported militia rapidly quelled this effort. Notably, many GNC-aligned militia have frequently interchanged support between the GNC and GNA, although most would support the GNA in a confrontation with Haftar. In March 2017, for example, the GNC-allied Benghazi Defence Brigades briefly gained control over the oil refineries of Ras Lanuf and Sidra, most likely with support from Misratan militia. Moreover, in April, GNC-aligned forces supported the thus far successful effort by Misrata's Third Force to repel LNA troops from capturing the Tamnihint airbase in Sabha.

Conflict among the three parties is currently centred in the south and centre between the HoR and GNA, and in Tripoli between the GNA and GNC. At present, although Haftar's forces have the best training and equipment, a military victory is unlikely. This is especially since the federalist and separatist elements that support Haftar in the east are not present in the west, because the Misratan militia are reasonably well trained and possess aerial capabilities, and because many western tribes still support the GNA. Recent clashes, between Misrata's Third Force and Haftar, over aerial bases in the southern city of Sabha and over the strategic central city of Jufra will shape the military side of the conflict in the immediate term.

IS in Libya has been largely defeated, and only a few hundred fighters remain in the country's south. This is mainly the result of actions of the Misratan militia under the al-Bunyan al-Marsoos operation, and because of support from US airstrikes. Sirte was regained in September, and IS is unlikely to regroup. Significantly, Sirte's recapture weakened the Misratan militia, allowing Haftar's forces to move west into Jufra. IS's relatively rapid routing from Sirte does point to the group's comparative weakness in the country and the often-exaggerated perception of its influence.

Politically, all three governments possess only nominal control over areas they claim to govern. Social services such as electricity and health care are often irregular and intermittent. Inflation has increased and the Libyan dinar has weakened. Oil production, the country's main source of revenue, has increased to around 700 000 barrels daily. However, in recent months, the GNA and HoR have disputed the sharing of such revenue.

Efforts to form a unified government incorporating the HoR into the LPA have faltered. In December 2016 it was agreed that the LPA would be amended to include Haftar's command of the Libyan army and to provide a greater role to the HoR in shaping policy, the two main factors impeding HoR endorsement. The subsequent meeting between Haftar and Sarraj reinforced this, especially as the two reportedly concurred on the need to reform the GNA's presidential council to allow for HoR representation, and that Haftar would head a unified national army. However, it is unlikely that Sarraj would allow Haftar a voice on a reformed presidential council, and it is implausible that militia aligned to both the GNC and GNA would sanction the LNA being incorporated into the GNC's presidential guard if it meant that their influence would be subsumed.

The March 2018 date for presidential and parliamentary elections, agreed upon by Haftar and Sarraj, provides a means out of the current impasse. However, for this to be successful, the election would need to be seen as fair and representative. Turnout would need to be greater than the 20 per cent seen in the 2014 poll, and stipulations for regional seat allocation would need to be enacted, especially since federalism and secession have previously had much appeal. Moreover, a formula for military unification would need to be concluded and implemented in the interceding period, failing which militia groupings would continue to hold sway.

Increasing role of foreign actors

Since its inception, the Libyan conflict has been greatly influenced by outside powers. Gadhdhafi's overthrow can largely be attributed to international support for rebel groups and the NATO-enforced no-fly zone. Haftar's forces had subsequently received vast amounts of military backing from Egypt and the UAE, which deployed ground and aerial forces into eastern Libya. Haftar's recapture of Sidra and Ras Lanuf in March 2017 was planned in Egypt and executed with the assistance of UAE aircraft, based out of a UAE-controlled airbase in eastern Libya. The Misratan militia and those allied to the GNC receive support from Turkey and Qatar; however, this is limited when compared to foreign support for Haftar. The IS threat has meant that France, Britain and Algeria have also deployed special forces to the country. These have usually been in support of different militia groupings, including Haftar's LNA, aggravating the conflict and often impeding efforts to engender political compromise.

Worryingly, Russia has intensified its focus on the country. Over the past year, both Sarraj and Haftar visited Moscow, and in January 2017 Haftar was hosted on the Russian Admiral Kuznetsov aircraft carrier. Comparable to its renewed focus on Egypt and support for the Asad regime in Syria, Moscow does not distinguish between militant extremist and participatory Islamists. It has thus militarily supported Haftar's Operation Dignity and is likely to provide over two billion dollars of arms to the LNA. Haftar reportedly participated in a video conference with Russia's defence minister, Sergei Shoigu, while on the Admiral Kuznetsov, and methods of circumventing the arms embargo were discussed. Haftar has thus been emboldened and has intensified his intentions to militarily confront Tripoli. Notably, prior to Gadhdhafi's ouster, Moscow concluded over ten billion dollars in arms and trade deals with Libya, and is seeking to reactivate those agreements. In addition, agreements over Russian use of Libyan aerial and naval bases have also been concluded with the HoR in the east.

Thus, regional and international diplomatic and political manoeuvres have had only limited success. The Algeria initiative of September 2014 was impeded by Egyptian support for Haftar and a subsequent parallel Egyptian initiative. Conversely, the LPA has been hampered by the willingness of international actors to work with Haftar to combat militancy. Recently, Algeria, Egypt and Tunisia collaborated in an attempt to formulate a more localised solution to the Libyan crisis, which would involve all actors. This culminated in the Tunis Declaration of February 2017, which calls for the protection of Libya's territorial integrity, involvement of all actors in finding a political solution, and desisting from the use of force by regional and international actors. It is difficult to see this being implemented, especially since neighbouring countries are already involved in the conflict, and because they believe their interests can better be guaranteed by Haftar prevailing. Egypt continues to support the LNA, while there are reliable reports that Russia seeks to work through Algeria to circumvent the Libyan arms embargo. Further, the UAE, through its organising and hosting of the meeting between Haftar and Sarraj, seeks to initiate its own negotiations. These will likely undermine those held by the Algeria-Tunisia-Egypt troika, which have African Union support.

Conclusion
While most international and regional actors concur that a political solution is the only means of solving Libya's conflict, they maintain support for different parties. This support, military and financial, has emboldened these groups, which continue to seek a military victory. The consolidation of governance structures has thus not occurred as different groups divert resources to military efforts, and negotiations aimed at amending the LPA have stalled, owing to disagreements over who will be in command of the military. Though it was a possibility in 2014, secession is no longer on the cards, mainly because international actors are not in favour; however, polarisation between eastern and western Libya is calcifying, and secessionist sentiments occasionally arise in the south. In the immediate term, the confrontations in Jufra and Sabha will greatly influence which faction possesses the upper hand, but the outright military victory of a single faction is unlikely. International and regional powers need to ensure that good-faith negotiations are expedited. Key in this regard is facilitating the maintenance of a ceasefire and ensuring that military support from outside powers results in clear consequences. Building governance institutions, which was an aim of the Skhirat agreement, must be emphasised and pursued, and an agreement over the sharing of oil resources formulated. The LPA needs to be revised; however, caution must be exercised to ensure that the agreement represents the balance of forces and is not seen as favouring certain factions.



2017-05-21 Sun 21:47:47 ct


NewTrendMag.org