NewTrendMag.org News # 1706
[ Click on NEWS for back issues ][ OUR BOOKS ][ Contact ][ Previous Issue ]

17 Sha'aban, 1438 A.H.- May 14, 2017 Issue # 20, Newsletter # 1706

---


Hadith of the Week

Answer the Oppressors in Rhetoric and Creative Speech.

" Ayesha, r.a., narrates: I heard the messenger of Allah, peace be on him, saying to Hisan: as long as you keep answering the oppressors in rhetoric on behalf of Allah and His messenger, the holy spirit will keep helping you."

[Sahih Muslim, 4- 1936, Ibn Jarir and Abu Nayeem].

Comment by Kaukab Siddique: When the unbelievers attack Islam and Muslims in abusive and insulting ways, Muslims are obliged to answer them. This creative response is known in Arabic as Hajw. It is a form of rhetoric and poetry in which a companion of the Prophet, pbuh, named Hisan ibn Thabit, r.a., excelled. A number of poets supported the Prophet, pbuh, with their poetic skills, but Hisan, r.a., was the best. The silence of American Muslims when they are attacked almost every day on TV, radio and in newspapers is abhorrent to Islam. Muslims should learn he skills of rhetoric, poetry and effective prose. Sarcasm, irony and nuances of criticism are part of this Islamic rhetoric.

---


Political Prisoners :

AhmedAbdelSattar.org

FreeZiyadYaghi.info

FreeMasoudKhan.net



---


How do you connect with nature?

Maybe it's while you're on a long walk under sunny skies...or sharing an outdoor adventure with your kids and grandkids...or simply marveling at the birds in your backyard...

There are so many ways to bring nature into your life every day!

At this critical time for our natural world, we need passionate people like you to get out and spread the word about why nature is so important. You can do your - no matter where you are - even if you have less than an hour to spare.

Sign the pledge right now to put your love of nature into action this month.

By pledging your support, you're committing to doing one simple thing to bring nature into your life, like:

Taking a nature walk


Volunteering for nature for one hour


Exploring nature with your family


Or any adventure that fits your lifestyle!

As a member, you know better than anyone how important it is to connect with the natural world that connects us all.

Whatever you choose, I hope you take a moment to spend a little extra time connecting with the natural world we all love. I know I can count on supporters like you to lead the way and show the world how nature can bring so much joy to our lives.

Pledge to connect with nature today.

Thank you for being a dedicated supporter.

Sincerely,

Dave Strauss
Director of Membership
The Nature Conservancy

Take the time to connect with nature this month.

Copyright © 2017 |

The Nature Conservancy
4245 North Fairfax Drive, Suite 100,
Arlington, Virginia 22203-1606


---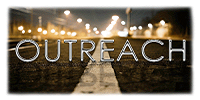 Newark, Delaware

Jamaat al-Muslimeen's 6-Page
Document Given to 90 Muslims. Good khutba+ Children's Da'wa

On May 12 after Juma' Salat at Masjid Ibraheem, a 6-page document was given to 90 Muslims, most of them Arab Americans, a few Africans and a very few Pakistanis and Bangladeshis.

The khutba was powerful, urging Muslims to repent for their sins big and small. The imam quoted hadith showing that in the later part of each night, Allah Almighty "approaches" the believers and accepts their sincere repentance and thus they are prepared for Ramadan .

[The imam seemed to be rejecting the popular belief that only on one night of Sh'aban Allah "approaches" the believers.

The children at this Islamic Center did some creative "Da'awa." They chanted at the policemen who were helping Muslims to cross the extremely busy street with fast moving traffic. The kids were chanting:

"We love you."

The policemen were surprised and happy.

The items in the 6 Jamaat pages were:


Br. Solano's journney to Islam at age 50.


Sis. Ashira's charitable activity in Ethiopia.


Imams should give message EQUALLY to men amd women.
[hadith]


Seven month long defensive victory of Mosul against huge Shia armada.


Syria: Islamic fighters trying to enter Damascus while Russian-Alawite bombing continues.


Biggest bomb dropped on Afghanistan failed to crush fighters.
---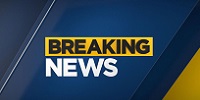 Occupied Kashmir

"Muslim" Indian Army Officer Killed.
May 9

Protests against the Indian army of occupation are a daily occurrence in this beautiful country.

Also common are atrocities by the Indian army and police against the Muslim population.

Most hurtful for the oppressed people is the secular attitude of some "Muslims" who have joined the Indian installed "government and even the Indian armhy.

The public is increasingly turning against people with Muslim names who are working for the Indian occupation army.

On May 9, a "Muslim" who had joined the Indian army and been promoted in the Rajputana Rifles was kidnaped and killedd by fighters in his own village and his body was left in the center of the village square.


---


Indian army troops Rape Hindu Women and then get their victims forever!

[Daily Mail. April 14]

Two junior officers in the Indian army have had rape charges against them dropped after agreeing to marry their victim and her sister.

Sachin Gupta, 27, and Saurabh Chopra, 25, were accused of luring a 21-year-old woman to a hotel where they raped her and filmed the attack on their mobile phones.

The families of the two alleged rapists offered money to have the charges dropped.


---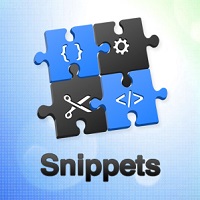 Western Syria:

The United States has announced a bounty of $1,000, 000 on the head of al-Jawlani, the leader of the armed Islamic group known as al-Nusra. [Fox News. May 10]

Eastern Syria:
A Russian intelligence officer who was helping the Russian air force to spot and kill Russian Muslims fighting for ISIS was executed by ISIS in public and a video was released showing his execution and the message of the Islamic State. [SOHR. May 9]


---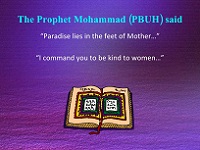 Mothers and Mourning

by Kaukab Siddique

"Paradise lies at the feet of the mother." Prophet Muhammad, pbuh.

For Muslims, every day is Mother's Day. Sura Nisa [chapter 4 of the Qur'an] puts the mother second only to Allah.

Islam gives great love to orphans who lose their mother.

Fatima, r.a., the daughter of the Prophet. pbuh, , mother of Hasan, r.a., and Hussain, r.a., beloved grand children of the Prophet, pbuh, is described in hadith as the leader of the women who will enter paradise.

We mourn Hussain, r.a., the grandson of the prophet, pbuh, and Abdullah ibn Zubair, r.a., the adopted son of Ayesha. r.a.

Our souls hurt in our innermost being for the mothers of Syria whose children have been brutalized and murdered by the tyrant Bashar Assad, and for the mothers of Kashmiri children who have been killed by the indian army, and for the mothers of Palestinian children murdered en masse by the terrorist entity known as Israel, and for the mothers of the children being bombdd to death by the armada attacking Mosul, and for the mothers of children of Afghanistan who are abused by the regime installed in Kabul and the mothers of children bombed and killed in US and NATO air strikes, and for the mothers of our children globally. We mourn them because being the mothers of Islamic children, the media in the West will not mourn them.

However mourning in Islam is very limited in time. If we keep on mourning and do not take steps to defeat the enemies of Islam, our mourning is not only counter productive but prohibitd by our faith.


---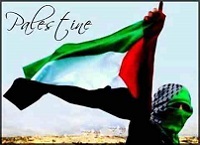 The Newly Elected Leader of Gaza

WHO IS ISMAIL HANIYA?

Ismail Haniya was born in Gaza in 1962 to parents who fled when Israel was created in 1948.

He was jailed several times by Israel during the first Intifada, or uprising, in the late 1980s - and later deported to Lebanon.

Haniya rose to prominence in 2006, when he led Hamas to a shock election victory over Mahmoud Abbas, the head of the Palestinian Authority.

He stood down in 2014, after a reconciliation deal between Fatah in the West Bank and Hamas in Gaza.


---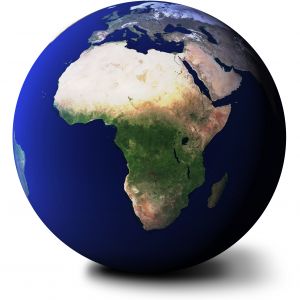 Africa

South Sudan
Tribal War Among Christians
[Source AFP. May 13]

Sacked South Sudanese army chief Paul Malong, returned to the capital Juba on Saturday claiming he had been asked to return by the authorities and insisting that he'd never had any intention of rebelling.

"If I want to rebel I can rebel here (in Juba)... If I was about to fight I would fight here," he told reporters upon his arrival in the capital.

South Sudan President Salva Kiir sacked his powerful, hardline army chief Malong on Tuesday.

Malong, long regarded as an ethnic nationalist of Kiir's majority Dinka tribe, was replaced by General James Ajongo Mawut, a career soldier.

The move was described at the time as "routine" but has raised fears of fighting between troops loyal to him and those loyal to the president.

In February several senior army officers resigned, accusing Malong of conducting an ethnic war against non-Dinkas and ruling with an "unqualified clique of friends and relatives".

Among those who quit was Lieutenant-General Thomas Cirillo who has since announced plans to launch his own rebellion.

Malong is widely regarded as being the mastermind of fighting that erupted in the capital, Juba, last July killing hundreds and dashing hopes of a power-sharing government between Kiir and his former deputy turned rebel leader Riek Machar, a member of the Nuer tribe.

The Dinka and the Nuer are the two largest ethnic groups in South Sudan and have a history of bloody rivalry.

Malong said he had refused to return to Juba until he had received assurances of his safety.

There was tight security at the airport as he arrived back.

"I want to go and stay home... I want to live with my (family) if I am not asked to do anything for the nation," he said upon arrival.

However he added that he remains a "revolutionary", a reference to the 1983-2005 war of independence against Khartoum.

South Sudan has been at war since December 2013 when Kiir fell out with Machar, accusing him of plotting a coup.
The conflict -- characterised by brutality and human rights violations -- has triggered famine in parts of the country, forced millions from their homes and killed tens of thousands so far.


---


NIGERIA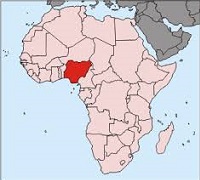 Behind the Nigerian Army's Propagand
Boko Haram: Time to Reveal the Hidden Facts now that the Chibok Girls are Coming out Safe and Sound.
[New Trend Special Report.]

[On May 11, a Nigerian military commander whose daughter had been kidnaped by Boko Haram stated on BBC that his daughter and the other 82 girls who have been exchanged are safe and healthy and were not forced to marry the fighters.]

In Nigeria, its been difficult to report the real news because right from the beginning the military controlled, managed and reported the news on the Boko Haram. I was suspicious of the reporting but had no way of verifying my suspicions. The Nigerians I know are from the elites and very much opposed to Boko Haram. I lost a good Nigerian Muslim friend because he was outraged about my skepticism about the "atrocities" committed by Boko Haram.

I will restrict myself to what the researchers in the book titled BOKO HARAM say, and not include my opinion. . They are from various backgrounds. They definitely do not support Boko Haram. Their methodology is to provide context and verifiable information to the extent it is possible to obtain. The book is packed with properly referenced information and statistics. The book is difficult to summarize but I will try to provide an outline of its main points:
[The last two points are from recent news reports.]


Northern Nigeria is influenced by Sufistic versions of Islam. The Tijaniyya and other Sufi orders are deeply entrenched. The Sufis are not supporters of social change. Under their influence, the Emirs are venerated and these in turn are connected to British and other foreign powers. For the masses of people, Sufism is a dead end. The deeply exploitative system has remained unchallenged by the Sufis for decades.


The rising middle class wanted a share in the governmental structure of the country. This class was willing to compromise with the established system but wanted a share of it. It challenged the Sufi order by sending its sons to study Islam in Saudi Arabia, Sudan and Arab countries. These religious groupings are known as the Izala who want to reform society and to benefit from it. They are often scholarly but cannot openly challenge the established order which is supported by the army which is backed by America and more recently Israel.


From within the Izala came a leader known as Yusuf. He realized that unless the established system is challenged and overthrown, nothing will ever change for millions of poverty stricken and disenfranchised Muslims. He organized a group now known as Boko Haram and labelled as opposed to education. Boko Haram are not against education but against westernizing education. In fact Boko Haram are adept at modern technology.


Yusuf's supporters clashed with the police and established their own enclaves That the despised poor masses should stand up to the police was seen as an insult and a challenge by the military. The military would arrest and execute entire groups of the supporters of Yusuf. Finally the military got hold of Yusuf himself and several hundreds of his supporters and executed ALL of them. The military also smashed into the mosques and Islamic schools of the Islamic people with tanks and destroyed them.


For a while Boko Haram seemed to be crushed but they emerged with new strength and organization. This time they fought well and drove the army out of entire areas in the northeast.


As the army became more and more brutal, Boko Haram lashed out and started attacking anything and anyone connected with the government and the military. The new leader, Sheikhau, is much more aggressive than Yusuf.


The book also studies Christian organizations and their varying attitudes towards the Muslims, from friendly to neutral to hostile and extremely bigoted. Sometimes Christians attack other churches and then attribute the attack to Boko Haram. In fact, the media in Nigeria, mostly located in the South readily attribute any act of violence to Boko Haram.


The army destroys entire villages suspected of being supporters of Boko Haram. There are huge body counts of Muslim civilians and supporters of Boko Haram and the book gives some of the statistics.


In turn, Boko Haram, unable to face the army's fire power,often attack any Muslim who is seen as supporting the military or the government. A Muslim supporting kuffar is a kafir, according to the Boko Haram.


The government has captured hundreds of women from the families of Islamic supporters. In turn Boko Haram captured the women in government related enclaves to exchange them with their women. [The US media only mention the women captured by Boko Haram.]


Nigerian regime is coordinating with three countries, Chad, Cameroon and Niger. In turn, Boko Haram linked up with al-Qaida and then the Islamic State. and has support now in various parts of West Africa.
---


Invitation to Think
from Br.Robert Solano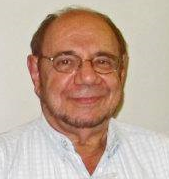 "Why do Muslims Shoot women in the legs?"
The strange thoughts of a woman in US army.

[Readers should remember that Br. Solano has an unusual sense of humor...Editor]

Sometimes it's an interesting being a Muslim in America. Many Americans forget that there are over a billion Muslims in the world and instead they think that everyone has a war against the Infidels. But the truth of the matter is that almost all Muslims simply are involved with their families, their relationship with Allah and their loved ones. American Muslims have very little, if any, interest in the concept of Jihad or to force anyone into Islam. Yet we find some State governments trying to pass laws making Sharia Law illegal.

I bring this issue up because last week I had a friendly discussion with a Veteran woman who lost both legs in Iraq. The young woman was at the VA Medical Clinic and she had her six year old son with her. She is missing both legs as a result of enemy fire but with metal ones, that she got from the Veteran Administration, she is able to get around with no difficulty.

She had noticed me before, and felt comfortable chatting with me. I'm a Vietnam Era veteran also with a Service Connected disability who also gets treatment and medicine refills every other month there. We started talking about Mother's Day in Mexico which is held every year on May 10th, while in the US it is the second Sunday in May. This year in the US it will fall on May 14th. She wanted to know if Muslims celebrated Mother's Day and I told her that we did - every day of the year. I explained that the Holy Prophet stated that a mother came first, second and last to any other relationship.

Then she asked me "why then do Muslims always shoot women on the legs?" She added that she had seen many American women come back from the war zone with one or two legs missing. I didn't know that. Yet I stated that instead of shooting to kill they tried to follow the teachings that it is forbidden to kill children, madmen, women, priests, impotent old men, the infirm, the blind, the weak-minded, unless they have taken part in the combat. I fell for the trap of explaining what "all Muslims were doing" instead of saying that we had over one billion Muslims that do not shoot women.

I then started talking about here in the US how dairy cows never get to see or nurture their babies. That the newborn calves are torn from their mothers at birth and turned into veal cutlets, so the dairy industry can sell their milk. I added that the distraught cow mothers bellow for days, hoping in vain for their babies' return. But instead they are chained on a concrete warehouse floor, milked by machines, then impregnated artificially to renew the pregnancy and keep the milk flowing.

I wanted to take the conversation away from "Muslims shooting women on the legs." But since I was not prepared for the subject matter I felt unease discussing it; I did not even know there was such a practice in Iraq as well as in Afghanistan.

- Br. Robert Solano lives in Texas and is a member of the Jamaat al-Muslimeen leadership team. He's conducted da'wa over the past several decades to the Hispanic community and given the Spanish translation of the Qur'an to more than 500 people.


---


PAKISTAN





This is the Way Ramadan Should be in a Muslim Country but it Isn't ...
by Qaiser Sharif & Ameer al-Azeem

LAHORE, May 14; The Jamaat e Islami has called upon the government to take necessary measures to provide a truly Islamic welfare environment during the holy month of Ramazan besides preserving its sanctity.

It has demanded a thirty per cent cut in the prices of food items during the holy month and their smooth supply to facilitate the fasting citizens. The JI also suggested relief for the workers in their duty hours during the sacred month.

JI Secretary General, Liaqat Baloch, while suggesting a relief package for the holy month, through the media, also called for a code of conduct for the federal and the provincial governments and all concerned departments.

He demanded total ban on immoral and vulgar programmes including Talk shows and so called morning shows, through the electronic and print and closure of the shops dealing in immoral audio and video films and obscene materials.

He stressed that the TV channels and the F.M. Radio be directed to allocate maximum time for programmes related to the holy Quran and the Sunnah.

He suggested opening of two Utility Stores in each Union council and Rs. 7 billion as subsidy on the items sold there during the month. Besides, he said, the prices of POL and gas should not be raised during the month.

He also called for strict security arrangements for mosques, imam bargrhs and madrissahs during the holy month.

He suggested that the small venders selling dates, eatables, vegetables, and fruit should not be penalized and their stocks be not confiscated, and instead they be given a warning for small lapses.

The JI secretary General also stressed that necessary arrangements should also be made and the Roet e Hilal Committee should be facilitated through scientific devices in such a manner that month of Ramazan started on the same day all over the country and the Eidul Fitr was held on the same day throughout the country.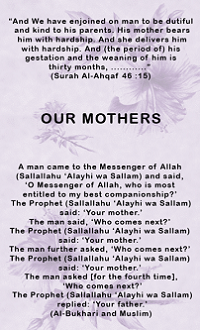 ---


War News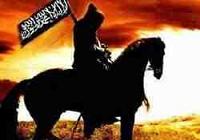 Iraq

Mosul Week 30. Trump Week 16

Heavy Clashes around West Mosul. Embattled City's Resources almost at end. ISIS Flag Flies over Biggest Mosque.

May 8-14. The regime forces which attacked Mosul from the north west have managed to just about encircle the city. Two districts in the path of the regime advance are now are now control of the attack force. The city is almost surrounded but the regime admits that violent clashes are continuing.

Clean water, food and electricity have reached a new low. The terrified population is streaming out of the city at the rate of more than a hundred a day.

However the Islamic resistance though unable to bring in reinforcements is by all accounts quite intact.

On May 13, Isis shot down a regime helicopter near Sinjar It also hit an F-16 provided to the regime by the US but the regime says it landed without crashing .

Regime troops were hit in Diyala area by an ISIS roadside bomb.

In addition to West Mosul, the Islamic State is still in complete control of Tal Afar [south west of Mosul], Hawija to the south, parts of Diyala on Iranian border and parts of areas near Kirkuk.

The regime is indulging in daily propaganda imputing that victory is at hand and West Mosul will be captured by the beginning of Ramadan.

US air strikes continue to support the Shia armada and ensure that ISIS forces do not re-supply Mosul.

The Kurdish forces in Erbil have stopped their operations after being hit hard by ISIS.

On May 12, Kurdish peshmarga were hit again by Turkish air strikes.


---


Syria

Battles at Damascus, Palmyria, Aleppo. US-Kurds Advancing on Al-Raqqa. Russian Officer Executed. Widespread Civilian deaths in US Bombing.

May 8-14. The Russian-Turkish de-escalation plan seems to have failed. The Assad regime, Hizbullah of Lebanon and Iranian artillery are trying to smash the FSA [volunteer forces] in their strongholds around Damascus.

Heavy fighting is also reported east of Aleppo with the regime trying to push back the IS advance,

The Kurdish Communists, SDF, are slowly but steadily advancing on al-Raqqa, the capital of the Islamic State, with support from US special forces.

In the al-Tabaqa area, IS is back fighting the Kurdish advance from the south..

Assad's forces are locked in battle with IS east of Palmyra.

Islamic State publically executed a Russian intelligence officer who was helping the Russian air force to kill Russian and Chechen mujahideen who are part of the IS forces.

SOHR is reporting that American "Coalition" bombing of al-Raqqa, al-Hasakeh and Deir ez-Zor held by the Islamic State has turned into a massacre of civilians. SOHR has documented 85 civilians killed in the US bombing over three weeks. The dead include 37 children.


---


News Within the U.S.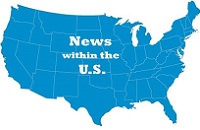 73,000 have Signed this Petition to Investigate Trump's Russian Connection.
by Rashad Robinson

First, Donald Trump fired Acting Attorney General, Sally Yates. Now, Trump just fired Director of the FBI, James Comey, who was leading the investigation into his ties to Russia. The writing's on the wall. Michael Flynn resigned because he had close ties with Russian contacts. We cannot forget Jeff Sessions lied under oath about his involvement with Russian Ambassadors -- and still got confirmed as Attorney General. This administration can't keep getting away with its lies. But Trump is putting up a dangerous fight anyway. It's clear that Donald Trump is running over anyone who stands in the way of his authoritarian governance, and now he has the opportunity to appoint an FBI Director who will do help him do his dirty work. So far over 73,000 Color of Change members have demanded Trump be investigated, Kaukab, will you sign the petition too?

Our democracy is at risk. Already, people are demanding James Comey be called in to testify. We need a transparent, fair and honest investigation run by an independent investigator now more than ever.

Demand Congress appoint an independent investigator now.

Thanks for standing with us against corruption.

- Rashad and the rest of the Color Of Change team

The original email is below:



---


Trump is undermining U.S. democracy

Demand Congress to start an independent commission to investigate Trump's, Pence's and all senior aides' ties to Russia.

Take Action!

Trump's National Security Advisor Michael Flynn just resigned after he was caught in a lie about communication with Russia.1

But here's the scary, yet unsurprising, part: Trump's administration knew Flynn lied about Russia an entire MONTH ago. And leaks from Trump aides say the only reason Trump pushed him out was because of news stories about the incident.2 Things were so bad, that Flynn was under threat of being BLACKMAILED by the Russian government.3 Trump is putting our country's safety and democracy at risk. Now isn't the time to let him and his fascist administration's lies go unchecked.

It's past time for Congress to investigate Trump's administration--and they need to do it NOW before it's too late.

Tell Congress: Start an independent commission to investigate Trump's ties to Russia.

This is first and foremost about democracy. While Trump is lying about millions of voter fraud cases, the real threat to our democracy is Putin's involvement in our election and Russia's illicit ties to Trump and his administration. But even more threatening is Congress' refusal to do anything about it. Black people have fought to make our democracy real and we won't stand for any threats, foreign or domestic, to our ability to participate in free and fair elections.

There's too much evidence pointing to a cover-up of what could be acts of treason by Trump's administration. Let alone the terrifying reality that Trump and the Russian government might have rigged the 2016 presidential election. During the 2016 presidential campaign, phone records indicate that members from Trump's campaign team had repeated contact with senior Russian officials a year before the election.4 Even Trump said at a campaign rally that "he hoped Russian intelligence services had stolen Hillary Clinton's emails and would make them public."5 More disturbing, a report released publicly in January by U.S. intelligence agencies revealed that the Russian government intervened in the presidential election.6 And now Attorney General Jeff Sessions, who campaigned aggressively for Trump, is refusing to remove himself from any role that would involve an investigation.7 But Congress has a unique opportunity to once and for all stand up to Trump and his illegitimate presidency.

Demand Congress investigate Trump and restore the integrity of democracy back into the hands of the people.

We certainly cannot rely on Senate Republicans to do any investigation. A transparent, fair and honest investigation should be:

run by an independent commission that can formulate a much broader and deeper investigation than the Senate Republicans on the Intelligence Committee.

contain public hearings that require testimony from President Trump, Vice President Pence, Attorney General Sessions and other top aides in the Trump administration.

and should force the administration to release all relevant tapes, documents, and records.


What the Trump Administration is doing is more than an insult -- it's an injustice. For every battle to dismantle Jim Crow and abolish "separate but equal" laws, to make sure a person has the right to vote, to earn a fair wage, to gain access to quality education, to hold police and prosecutors accountability, to live and love freely, Black people have been on the frontlines. Too many people will suffer from Trump's attack on our democracy -- we can't let that happen.

Congress can no longer pretend there's a real leader in the White House. This has gone on long enough.

Sign the petition.

Until justice is real,

Rashad, Arisha, Scott, Anay, Clarise, and the rest of the Color Of Change team

References:


"GOP Senate Intel Member: Exhaustive investigation into Trump-Russia connections needed following Flynn resignation, " CNN, 02.14.2017. http://act.colorofchange.org/go/7476?t=9&akid=7432.2166399.Cfnwu


"Flynn's Downfall Sprang From 'Eroding Level of Trust'," The New York Times, 02.14.2017 https://act.colorofchange.org/go/7477?t=12&akid=7432.2166399CTfnwu


"White House was warned Flynn could be blackmailed by Russia, " CNN, 02.14.2017 http://act.colorofchange.org/go/7478?t=14&akid=7432.2166399.Tfnwu


"Trump Campaign Aides Had Repeated Contacts With Russian Intelligence, New York Times, 02.14.2017 https://act.colorofchange.org/go/7479?t=16&akid=7432.2166399CTfnwu


"Trump Campaign Aides Had Repeated Contacts With Russian Intelligence, New York Times, 02.14.2017 https://act.colorofchange.org/go/7479?t=18&akid=7432.2166399CTfnwu


"Trump Campaign Aides Had Repeated Contacts With Russian Intelligence, New York Times, 02.14.2017 https://act.colorofchange.org/go/7479?t=20&akid=7432.2166399CTfnwu

"Jeff Sessions Resists Pressure to Remove Himself in Russia Inquiries, New York Times, 02.14.2017 https://act.colorofchange.org/go/7480?t=22&akid=7432.2166399CTfnwu
---


GUIDANCE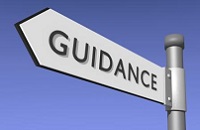 The Teachings of Imam Ghazali
450-505 hijri.
[Considered the greatest scholar of Islam after sahaba - editor NT]
[From Sis. Yasmin.]

Assalaamu 'Alayku m wa Rahmatullaahi wa Barakaatuhu.

Imam Al Ghazali [May Allah have mercy on him] said...
"You should not neglect your time or use it haphazardly{!}

on the contrary, you should bring yourself to account... structure your litanies and other practices during each day and night,

and assign to each period a fixed and specific function.

This is how to bring out the spiritual blessing ('Baraka')

in each period.

But... if you leave yourself adrift,

aimlessly wandering as cattle do,

not knowing how to occupy yourself at every moment,

your time will be lost...{!}

It is nothing other than your life,

and your life is the capital that you make use of to

reach perpetual felicity in the proximity of

Allah the Exalted {!}

Each of your breaths is a priceless jewel,

since each of them is irreplaceable and once gone, can never be retrieved...{!}

Do not be like the deceived fools who are joyous because each day their wealth increases while their life shortens {!}

What good is an increase in wealth when life grows ever shorter ?

Therefore be joyous only for an increase in Knowledge or in good works {!}

~for they are your Two{ 2} companions who will accompany you in your grave when your family, wealth, children and friends stay behind."

{'Subhan Allah'}

~ My 'Salaams' To You All ~
Y a s m i n.



2017-05-14 Sun 20:14:24 ct


NewTrendMag.org