NewTrendMag.org News # 1689
[ Click on NEWS for back issues ][ OUR BOOKS ][ Contact ][ Previous Issue ]

16 Rabi Al-Thani, 1438 A.H.- January 15, 2017 Issue # 3, Newsletter #1689

---


Hadith of the Week

Our World in a Nutshell.
[With thanks to Sis. Kristi.]

The prophet, pbuh, said "People will suffer years of deception in which lies will be deemed the truth and truth lies, and in which a traitor will come and faithful people will betray, and the foolish will speak." "And who are the foolish?" the Prophet said: "The stupid man who discusses public matters."
Musnad of Imam Ahmad ibn Hanbal.
vol 6, book 1, no 7571

Comment by Kaukab Siddique:

What a powerful prediction! It applies to almost every ruler in the world today, be it Assad, Sissi, the Saudis, the Iranians, the Pakistanis, the Indians and in particular the Americans.

The Prophet, pbuh, had a greater understanding of political issues than any leader in world history.


---



New Trend is busy on Facebook too!

New Trend's January1, 2017 issue reached 13542 people and got more than 3200 likes.

New Trend's December 25 issue reached 9265 people with more than 2100 likes.

This is on the Jamaat al-Muslimeen's page with the picture of Dr. Aafia Siddiqui in great torment.


---


Our New Trend web site is doing much more. Please see below.


---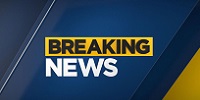 Afghanistan:
Taliban's First Message to Trump.

AP. January 11.An American and an Australian professor who were kidnapped in Kabul five months ago have pleaded with US president-elect Donald Trump to help secure their release in a video released by the Taliban.

The video, uploaded to YouTube on Wednesday and apparently filmed on 1 January, is the first public sign of life of the two teachers since their abduction.

Kevin King, 60, an American, and Timothy John Weeks, 48, an Australian, were violently kidnapped on 7 August outside the campus of the American University of Afghanistan where they both taught.

In the 13-minute video, the pair - who are are visibly distraught and occasionally break into sobs - beg the American government to negotiate with their captors. The Taliban appear to have demanded the release of several "soldiers" in exchange for the professors.

"If we stay here for much longer, we will be killed. I don't want to die here," Weeks says in the video.

There was no indication of where the video had been filmed but it seemed timed to coincide with the current US presidential transition.

"Donald Trump, sir, I ask you, please. This is in your hands. I ask you please to negotiate with the Taliban. If you do not negotiate with them, we will be killed," Weeks said, adding that he feared he would not see his gravely ill mother again.

The abduction of the two was part of a recent string of kidnappings of foreigners in Kabul, which included two other Australians. In August, an Australian aid worker, Kerry Jane Wilson, was released after four months in captivity. In November, another Australian woman was abducted. Her whereabouts are not publicly known.

Afghanistan hostage couple make video plea for 'Kafkaesque nightmare' to end

Joshua Boyle and Caitlan Coleman appear with two young sons and urge US and Canadian governments to negotiate end to four-year ordeal

The footage released on Wednesday is reminiscent of another proof-of-life video released in late December, which showed a Canadian-American couple asking their government to negotiate their release.

American Caitlan Coleman and Canadian Joshua Boyle appeared in the video with their two children who were born during their four-year captivity, which they described as a "Kafkaesque nightmare".

The couple were abducted in 2012 while backpacking through Wardak province and are believed to be held by the Taliban-aligned Haqqani group.

Last year, the Afghan government sentenced to death Anas Haqqani, the brother of the Taliban's deputy leader. Some officials believe the group is trying to amass enough foreign hostages to swap for their captured commander.

The US government has previously acquiesced to Taliban demands of a prisoner swap. In 2014, the Haqqani group released Bowe Bergdahl, a US soldier, in exchange for five Taliban prisoners.

In a surprising statement last week, an American woman, Jane Larson, revealed that her 74-year-old husband, Paul Overby, had been abducted over two years ago while crossing into the eastern Afghan province of Khost from Pakistan, apparently in a bid to interview the Haqqani leader, Sirajuddin Haqqani, for a book.

US authorities have said they have no idea where he is being held.


---



Author breaks all stereotypes of Bosnian war

Xlibris Marketing Services
Tel: 888-795-4274
Fax: 812-355-4079
Email: MaketingServices@xlibris.com

BOSTON - The Bosnian War was the first war in Europe after World War II, considered as a big test of the international order. Muhamed Borogovac poses this interesting question: How did Serbia got away with aggression, genocide and recognized territorial gains in Bosnia?

Borogovac's "The War in Bosnia" (published by Xlibris) explains how it was possible that Bosnians, who were unarmed in the beginning, started winning the war and how that victory was stolen from them. The book also shows a very positive role of President George H. Bush, and somewhat negative role of President Bill Clinton regarding international law.

"The war in Bosnia was a big challenge for the international law and international politics where the world learned very important lessons about international relations," Borogovac discusses about his book. "I would like people to learn that every nation, no matter how big, or how rich, or of what race and religion are its citizens, should be equal with respect to international law."

An excerpt from this book:

The question arose: was this just a coincidence, or did the Serbian secret police help those three men Alija Izetbegovic in Bosnia, Franjo Tudman in Croatia, and Ibrahim Rugova in Kosova, to become national leaders in the states that would be targeted for Serbian expansion? Thanks to those three men, the victims of the Serbian aggression were never unified; hence, the Serbs were able to attack them one at a time. Is this also a coincidence?

"The War in Bosnia: How to Succeed at Genocide"
By Muhamed Borogovac
Hardcover | 6 x 9in | 208 pages | ISBN 9781524560119
Softcover | 6 x 9in | 208 pages | ISBN 9781524560102
E-Book | 208 pages | ISBN 9781524560096
Available at Amazon and Barnes & Noble

About the Author

Muhamed Borogovac was born in 1951, in Belgrade, the former Yugoslavia, and lived in Bosnia. Borogovac joined the League of Patriots (Patriotska liga), along with other citizens, determined to defend Bosnia from Serbian aggression, and became the spokesman of the group. Borogovac immigrated to the U.S. in 1993 and became one of the founders of Bosnian Congress USA, which is still active in 2016 because the Dayton Peace Deal that was signed 20 years ago began the process of destruction of the Bosnian state, which is still ongoing. Upon settling his family in Boston, Borogovac taught math as an instructor at Suffolk University, Northeastern University, Emerson College and Emmanuel College. Starting in 1998, he has made a career in the U.S. as an actuary, working in life insurance. He is a former member of the Bosnian Mathematical Society, and a current member of the American Mathematical Society, the Society of Actuaries and the American Academy of Actuaries. For more information about the political work of the author, readers may check: Republic-Bosnia-Herzegovina.com .


---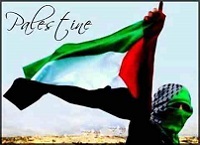 Israel has occupied Palestine.

It is foolish to squabble over "settlements." All of "Israel" is a settlement.

The Two-State theory is an Israeli-American plan. No Islamic thinker who is independent can accept the occupation of Palestine by Israel. Militarily Israel is strong today because of American support. It is a matter of time that Israel will have to go and Palestine swill remain, inshaAllah.


---


Jamaat al-Muslimeen


---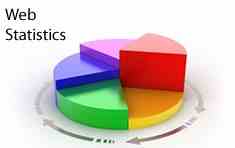 Progress on New Trend's Web Site NewTrendMag.org

In 2016 we had almost 2 million hits (43% more than last year!)

In 2016, it averaged more than 600 Visitors per day (37% more than last year!)

A little bit of progress!!

In December 2016 we had 112327 hits with 18655 visitors.

Thank you Br. Rich.
God bless!

Political Prisoners :

AhmedAbdelSattar.org

FreeZiyadYaghi.info

FreeMasoudKhan.net


---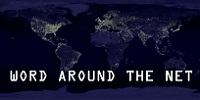 Work Around the Net

from Br.Kris

More than 100 asylum seekers drowned after boat sinks in the Mediterranean Sea.
Independent.co.uk/news/world/europe/refugee-crisis-migrants-asylum-seekers-mediterranean-sea-disaster-boat-sinking-100-rescue-latest-a7527596.html

Russia Ambassador invites Trump Administration to Syria peace talks.
ABCNews.go.com/Politics/trump-advisor-michael-flynn-contact-russian-ambassador/story?id=44763052

Mystery Wall that no one know about in India
HindustanTimes.com/art-and-culture/a-mystery-in-middle-india-an-ancient-80-km-wall-no-one-knew-about/story-V5nn9bUMIhTUbfH5cbtiGO.html


---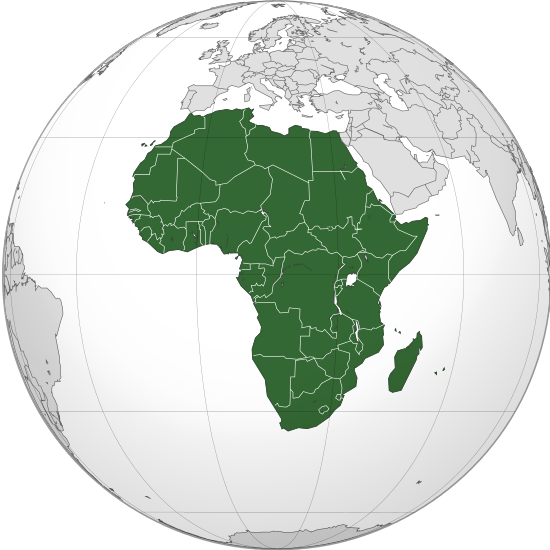 Africa

Sanctions Lifted from Sudan.

January 12, 2017. The United States has decided to lift sanctions from Sudan. The Khartoum government has been cooperative in the war against terrorism; hence it was seen fitr to remove the sanctions.

A lot of propaganda, mostly fake, was directed at Sudan on claims of suppression of the people of Darfur. Stories of slavery were floated on a big scale which tirned out to be fabricated.

Sudan was weakened by its western enemies to such an extent that it agreed to give independence to its southern provinces [where much of its oil was located].

Now the Christians in the South of Sudan are involved in fratricidal warfare against each other. The scale of casualties is massive, thousands killed and rape and arson on a huge level
[New Trend Monitor]


---


Nigerian Pastor's Daughter Embraces Islam in Christian Enclave. Stirs Row.
[Anon reader sent it.

LAGOS - The conversion of a pastor's daughter in Nigeria's mainly Christian South-eastern region has ignited a row between Nigeria's umbrella Christian and Muslim groups, raising questions about freedom of religion in the volatile tribal region.

"I joined Islam purelyn my own terms. I love the character of Muslims that I have related with, particularly the way they behave. You know Muslims believe in God," Charity Uzoechina, a 25-year-old daughter of a pastor, whose conversion has attracted nationwide debate, told AboutIslam.net.

"I have Muslim friends and I watched what they do, that enticed me to join Islam."

The conversion of Charity, the daughter of Pastor Raymond Uzoechina of the Redeemed Christian Church of God (RCCG), has stirred a controversy about Islam acceptance in Nigeria's mainly Christian South-eastern.

When she decided to revert to Islam, she faced accusations that she was abducted and converted by force.

Feeling that her life is under threat, Charity sought refuge away from her family for fear of possible backlashes.

A former student at the Federal Polytechnic Bida, she asl stopped going to school for fear of being harmed by her relatives.

Approaching the court for protection from her parent, Charity's custody was entrusted by the Shari'ah Court to the Etsu of Nupe, a Muslim emir with dominion over the ancient city of Bida in the Nigeria's North-central Niger state.

Nevertheless, her father, Pastor Raymond Uzoechina, and the Christian Association of Nigeria (CAN) sought to take back the lady, accusing the Etsu Nupe, Alhaji Yahaya Abubakar, of abducting and forcibly converting her to Islam.

The Etsu Nupe and the Nigerian Supreme Council for Islamic Affairs (NSCIA) have, however, insisted that she converted voluntarily and sought refuge in the Etsu Nupe's Bida palace in Niger State out of fear of her father.

Charity also rejected suggestions by her father and said her conversion was "strictly personal, gradual and well thought-out."

The new Muslim said with the advice of her friends and new tutor, she has chosen the name Aisha.

"I love what I read about Aishah, the wife of the prophet," she added.

"I dream to be like her in terms of spreading the message of Islam and being pious."

The Uzoechinas are from Nigeria's Southeast, a region with extremely low population of Muslims and where conversion to Islam is rare and deemed 'abnormal'.

A monarch who is Vice Chairman of the Council of Village Heads in Nigeria's Southeastern Imo State, Chief Sylvester Dimunah, converted to Islam early this year. A few others had also done so in the past.

Moderate Islam

The repeated accusations from Pastor Raymond Uzoechina and CAN were rejected by Muslim leaders as unfounded.

"Islam being a religion of moderation, peace and truth will continue to spread to every corners of the world," Disu Kamor, executive director at Muslim Public Affairs Centre, told AboutIslam.

"Once any non-Muslim approaches the message of Islam with open mind, with guidance of Allah, they will accept its message. This is what has happened to Miss Uzoechina," Kamor said.

"We welcome her into the fold of Islam. She has our support in this trying time. We pray Allah to stand by her and others like her."

Kamor condemned suggestions that the lady was coerced or hypnotized into joining Islam.

"That is a wild suggestion," he said.

"The earth and the heaven belong to Allah who can open the heart of the worst of unbeliever to come into His deen."

Sheikh Abdurrahman Ahmad, a Nigerian Muslim intellectual, prayed "Allah to stand by Miss Uzoechina and others in her shoes. Having guided her into the light of Islam, we beseech Him to continue to be with her.

"And we pray for her family too. It is cheery enough that Islam is spreading to everywhere even at a time some people have made demonizing Islam a major campaign."

Nigeria, one of the world's most religiously committed nations, is divided between a Muslim north and a Christian south.

Muslims and Christians, who constitute 55 and 40 percent of Nigeria's 140 million population respectively, have lived in peace for the most part.

But ethnic and religious tensions have bubbled for years, fuelled by decades of resentment between indigenous groups, mostly Christian or animist, who are vying for control of fertile farmlands with migrants and settlers from the Hausa-speaking Muslim north.


---


Latest Khutba





Latest Khutba

We Follow Islam and do not Fight other Religions but no Need to Pretend That all Religions are the same.

Start with Physical Separation but Interfaith Mixing Must be Rejected too. Honor and Respect Women. Also Remember our Essential Connection with Africa.

On January 13, Br. Kaukab Siddique gave Juma' Khutba and led prayers at Masjid Jamaat al-Muslimeen in Central Baltimore. Here is an outline of his khutba for distribution on line.


Text #1:



قُلْ يَا أَيُّهَا الْكَافِ›ُونَ

لَا أَعْبُدُ مَا تَعْبُدُ¨نَ

وَلَا أَنتُمْ عَابِدُو¦َ مَا أَعْبُدُ

وَلَا أَنَا عَابِدٌ مَّا عَبَدتُّ¥ْ

وَلَا أَنتُمْ عَابِدُو¦َ مَا أَعْبُدُ

لَكُمْ دِينُكُم¨ وَلِيَ دِينِ


"Say: O you disbelievers,"

"1 worship not what you worship,"

"Nor do you worship Whom I worship,"

"Neither shall I worship what you worship,"

"Nor will you worship Whom I worship,"

"To you be your religion, and to me my religion."


[The Qur'an sura 109.]



Text #2:



"Umm Ayyub, r.a., narrated: The messenger of Allah, pbuh, said: The Qur'an was revealed in seven styles of recitation. Whichever style you recite it in, you will be rewarded."

[Musnad of Ahmad ibn Hanbal, hadith # 27989]



We accept all the Prophets, peace be on them, including Abraham, Moses and Jesus. Islam has not taught us to fight Christians, Jews or people of other religions. We can discuss and debate peacefully and with rational arguments. We stand against all oppressors even if they claim to be Muslims.


Within the law of Islam, Sharia, we automatically separate ourselves from the dehumanizing ways of life among which we live. We reject alcohol, pork, gambling, drugs, sexual promiscuity, pornography and homosexuality.


Sometimes we forget that some forms of mental corruption are more insidious than physical evils which we can spot right away.


In America, which is dominating the world today, we face attempts to fragment and dissect and denigrate and trivialize our religion. It is this subtle form of takeover of our souls which we are often seduced into accepting.


We respect other religions but that does not mean that we will allow others to start teaching us our religion! Islam and Christianity are separate religions. We do not go to Allah through Jesus, pbuh, and not even through Muhammad, pbuh. We go directly to Allah. We learn about Allah through the Qur'an.


Interfaith contacts are very damaging to our communities. These are ways of controlling Islamic thought in America. We must not allow any non-Muslims to come into our mosques to lecture us about our religion. They are welcome to visit and to learn. I would not go to a church and teach Christianity to the Christians.



Funding American universities and colleges to teach Islam is a subtle way of controlling Islam. [Understand why Zaytuna and IIIT cannot teach the truth.]




Islam is a religion of peace? Yes, it is, but it is also a religion of resistance. If our countries are invaded, occupied or colonized, our people have the right to resist, fight back and drive out the invaders, occupiers and colonizers. Israel is occupying our land.


Attempts to "normalize" homosexuality are attacks on our faith and mentality. We won't harm anyone or take away anyone's rights but we will not claim that such attempts to undermine religion are okay with us.


We are polite, well behaved, trustworthy and decent people but that does nor mean that we are pushovers.


The worst internal takeover of our communities happens when the oppressors use people who apparently pray and fast and then tell us not to oppose Israel or the bombing and occupation of our countries. Most shameful are those women who wear hijab and then go to the White House and pay homage to the policies of the oppressors and are used to teach us that we become good Americans by supporting the enemies of Islam





Part 2.





No Muslim community can come anywhere near our Islamic ideals if our sisters do not have equal rights in our communities. The Qur'an teaches us that the standard of goodness is TAQWA, God-conscious behavior, not gender.


Last khutba I talked about Umm Hisham, r.a.,a seemingly ordinary woman who learned Sura Qaf while she was cooking, a sura which ordains the five daily prayers. Fourteen hundred years later we study the hadith she narrated and we honor her.


Today I have brought a hadith narrated by Umm Ayyub, r.a., who narrated a deep message of the Prophet, pbuh, that the Qur'an has been revealed in seven ways of recitation, and all 7 are equally authentic and full of blessing from Allah.


Umm Ayyub, r.a., brought this hadith which was extremely important because Islam was going to spread among people of many backgrounds. The words of the Qur'an are protected by Allah, but they can be pronounced with slight variations in style which do not change the meaning.


Listen to the words of the Qur'an coming out of Africa, many parts of Africa, Indonesia, Arabia, Pakistan, Bangladesh. They are the same but very slightly different in style.


So may Allah bless Umm Ayyub, r.a., and all the female companions of the Prophet, pbuh.


When the Muslims, including Ruqayya, r.a., the daughter of the Prophet, pbuh, took refuge in Ethiopia, the oppressors urged the Negus, the ruler of Ethiopia, to expel them. Being a fair minded person, he asked the Muslims to explain their beliefs. Famously, Jafar, r.a., recited sura Maryam, pbuh, about the mother of Jesus, pbuh, whereupon the Negus, the King, started crying as he sensed the truth of the Qur'an.


The Negus not only gave refuge to the Muslims but later he accepted Islam. When he died, the Prophet, pbuh, did funeral prayers for him in absentia and that's from where we get the proof of the validity of the funeral prayer in absentia.


Du'a: O Allah help us to study the Qur'an every day and to study the hadith every day. Give us spouses and children who will stand with us for Islam
Ameen!.


---


PAKISTAN





Corruption of Pakistan's Top Leadership is like the Elephant in the Room.
Message from Jamaate Islami's leader.
by Qaiser Sharif

LAHORE, Jan. 14; Ameer, Jamaat e Islami, Pakistan Senator Sirajul Haq has said that the position of the country's ruling family regarding the off shore companies was crustal clear after the BBC report and the arguments advanced by the JI counsel before the Supreme Court.

Talking to the media at Mansoora Saturday evening, he said that the" elephant of corruption stood before the court but if the court wanted more proof, the same could be obtained through the Ultrasound and CT Scan of the elephant".

Sirajul Haq said that the Prime Minister's family members had admitted their off shore companies but had not divulged the sources of their wealth. He said that the burden of proof in regard to this wealth was with the Prime Minister and if the Prime Minister's family failed to produce documents about their wealth, it would be presumed that their wealth had been amassed through loot and plunder.

Sirajul Haq said it was also a test of the court whether it was able to recover the plundered wealth from the ruling family thus coming up to the expectations of the nation.

The JI chief reaffirmed his confidence in the court and said he was sure that the court would play a historic role in ending corruption in the country and would not let the corrupt escape.

To a question, he said, the court remarks about the JI leadership's honesty had further increased the responsibility of the JI leaders and its workers and they should try to keep their record neat and clean. .


---


RESEARCH




Devastating Expose of the Special Forces Which Killed Osama bin Laden.
[From Citizens for Legitimate Government, CLG, Bristol, Connecticut.]

Beheadings and mutilations: How SEAL Team 6 'committed war crimes across Iraq and Afghanistan' and 'fought over the book rights to the bin Laden mission BEFORE they'd even killed him' --Bombshell expose quotes SEAL Team 6 members and military officials as saying that the celebrated unit tolerated culture of lawlessness

--SEAL Team 6 operators were said to have mutilated the corpses of dead insurgents and were not punished by their superiors --SEAL officers had allegedly disregarded rules of engagement, resulting in the deaths of civilians

-- SEAL Team 6, the US Navy's special forces team that gained worldwide fame for [allegedly] killing Osama bin Laden, have been accused of a litany of war crimes and depraved battlefield behavior, according to a damning new expose. The explosive claims made against the group, officially named the Naval Special Warfare Development Group, include allegations of revenge killings, the mutilations of enemy fighters, 'criminal violence', and a department that 'went rogue'. The allegations have been reported in a new story by The Intercept, which it claims are based off more than two years of research and 'interviews with 18 current and former members, including four former senior leaders of the command'.


---


War News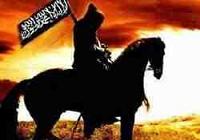 Syria

Heavy Fighting as IS Advances Around Deir Ez Zour. Damascus Water Supply cut. Turkey Stuck at El Bab. SDF Counterattacked but Still Advancing. Palestinian Group Joins IS.

January 9-15.. Sources: SOHR, Reuters, AP, the Guardiam, ABC.

Hizbullah is trying to enter the Barada valley area west of Damascus [hilly area] to restore water supply to Damascus. An agreement to put water under joint control was broken when Alawite air force and Hizbullah tried to take the area by force. Heavy fighting is going on as opposition volunteers, some faction of FSA, are fighting stubbornly to stop Assad's advance into Barada.

In the Palestinian camp area just outside Damascus, a Palestinian faction calling itself Jaysh Khalid ibn al-Waleed has joined the Islamic State [IS].

IS is fiercely trying to cut off Deir Ez Zor [south east Syria] from Assad's garrison and airport and Hizbullah. Intense fighting has been going on all week as Russian air force tried to help Assad's troops with supplies and by bombing IS.

In North Central Syria, IS is putting up a ferocious defense of El Bab, north east of Aleppo. Turkish troops and its Syrian militia are still unable to break through. Turkish air force is trying to smash El Bab with daily civilian casualties. [Al- Baghdadi, the Caliph, sent reinforcements to El Bab.] Erdogan has vowed to destroy ISIS.

In the northeast the Kurdish SDF was counterattacked by IS on January 14 as it advanced towards al Raqqa. US air strikes continue in the al Raqqa area, helping SDF to advance.

The IS advance towards Homs has been stalled by Russian air attacks but it is still in the offensive mode.

US air force again hit al-Nusra associates in Idlib province. The death toll has reached 51. US air force seems to have good intelligence to spot al-Nusra. The Russians too have hit Idlib again.

In the fashionable center of Damascus, an IS martyrdom operator hit the officers club killing 8 including a colonel in Assad's army

Assad's helicopters are continuing to hit the suburbs of Damascus, targeting civilian facilities, to motivate the population to agree to leave, thus emptying the hostile opposition towns around Damascus.



---


Iraq
Mosul: Week 13

US-Backed Armada advances, then retreats. University was captured but IS counterattacked.
Heavy Fighting continues. IS cannot force Shia armada out of Eastern Mosul, changes tactics.

There was good news for western media on January 13 when heavily armed Shia military advanced into Mosul university in the northeastern edge of Mosul. A small IS group in the university was wiped out in a US air strike. Also, Baghdad troops reached two of Mosul's five bridges only to find that IS has demolished a chunk of the bridges thus stopping the advance.

IS has developed new tactics to hit the shia armada which outnumbers the mujahedeen of IS 100 to one. IS has been sending out tiny drones to drop small bombs on the Baghdad troops, striking fear and panic in the attacking forces.

Kurdish advance from the north is completely stopped after suffering heavy losses.

Also IS snipers are proving deadly. Western media report that the snipers pop out of buildings, kill and leave rapidly before artillery hits the building. Car bombers are still attacking but snipers are hitting hard.

Air strikes are terrorizing the population and there are now tens of thousands of people in camps outside Mosul. Western sources worry that after 13 weeks all of eastern Mosul is still not fully conquered, what will happen in western Mosul, across the river, which is solidly pro-IS.


---


News Within the U.S.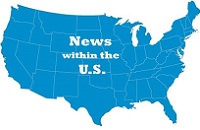 Long Island, New York
He Gave up all his Islamic Aspirations, Still got 13 Years: No Mercy for Thought Crime.

Associated Press: January 10, 2017

CENTRAL ISLIP, N.Y. — A man who as a teenager was seen on surveillance video proclaiming his commitment to jihad was sentenced on Tuesday to 13 years in prison despite his tearful pleas to a judge that he was a disillusioned and immature high school student at the time he plotted to join al Qaeda.

"I am not the monster that the government says I am," Justin Kaliebe told U.S. District Court Judge Denis Hurley before being sentenced. "I never intended to hurt anyone. That's not who I am."

Kaliebe, now 22 years old, also faces 20 years of post-release supervision.

The judge said Kaliebe's offense "is very serious."

"He was radicalized to the nth degree," the judge said. "He was a very dangerous individual. People who engage in this type of activity ... must recognize that serious consequences will follow."

Kaliebe was a 16-year-old high school student who had recently converted to Islam from Roman Catholicism when he landed on the radar of undercover agents on the hunt for would-be radicals on suburban Long Island.

FBI agents and New York City police officers watched him for 18 months before arresting him four years ago after he went to John F. Kennedy International Airport intending to fly to Yemen, where he would join the militant group al Qaeda.

Kaliebe pleaded guilty within a month of his arrest. His sentencing was delayed for four years while the court held hearings into whether he understood the gravity of his crime. He said Tuesday that he has renounced Islam, received his high school diploma while in prison and teaches fellow inmates to read.

Kaliebe's attorney argued he has Asperger's syndrome, which is on the autism spectrum, and had developmental and psychological issues and a troubled home life.

"He may have committed himself to a violent cause, but he's not a violent man," said the attorney, Anthony La Pinta, who pleaded with the judge to "temper justice with mercy."

The judge, who noted that Kaliebe appeared to be "basically a nice young man," could have sentenced him to 30 years.

Federal prosecutors asked for a 24-year sentence, conceding that Kaliebe had psychological, physical and emotional issues but arguing that a stiff sentence needed to serve as a deterrent to society.

They said the undercover agents interacting with Kaliebe made video recordings of him talking admiringly about Anwar al-Awlaki and Osama bin Laden as leaders who "bore witness to the truth with their blood."

Just days before Kaliebe's arrest, he pledged in one of those secretly recorded conversations that he would rather go to prison than abandon his plan to join Islamic militants.

"One of my highest goals in life is to fight with the mujahedeen," he said. "And I define victory as martyrdom ... or victory on the ground."

Frank Eltman is an Associated Press writer


---


ANALYSIS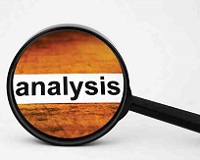 Global Muslim lack of Resistance to Occupation. Why?

Dr Firoz Mahboob Kamal
[The most distinguished scholar from Bangladesh.]

The evil of kuffar occupation

Every occupation has its terrible calamities. It is much worse than the effect of a disease on physical health. A disease affects only the body. It doesn't damage the spiritual entity; neither does harm the infinite life in the hereafter. But the kuffar occupation of a country damages the moral, the spiritual and the intellectual wellbeing of the common man and woman. Oppression, political subjugation and economic exploitation are not the only evils of these occupiers; their crimes are much nastier and much more disastrous. Finding the Divine Truth and following the Divine straight path are made almost impossible. In order to escape the calamities of Kuffar occupation, the great people like Prophet Ibrahim (peace be upon him), Prophet Musa (peace be upon him) and Prophet Muhammad (peace be upon him) and many other Truth-seeking people had to leave their own birth places. Along with obstructing the Divine straight path, the occupiers construct massive educational, cultural and administrative infrastructure of derailment towards the hellfire. Such projects of derailment are not hidden, rather robustly and seductively displayed all over the Muslim World. Hence, even in the Muslim majority countries, those who oppose Islam's fundamental basics like sharia, khelafa, hudud, shura, jihad and establishment of a fully Islamic state are not exclusively the foreign or native kuffars; the most formidable enemies of Islam appeared to be those who are the ideological cum cultural converts raised by educational institutions built by the kuffar occupiers. With such massive ideological cum cultural conversion to non-Islam, can any people deserve any blessing from the Almighty Lord? It can only bring down the Divine punishment. Losing to the invading infidels thus proved to be no less catastrophic than losing directly to the Devil. In fact, the Muslims now suffer the consequences of such evil occupation all over the Muslim World. It has added new momentum to the Muslims' downfall. Even in the Muslim countries, the Muslims now face restriction not only in practising full Islam, but also face the terrible danger of being drawn towards the hellfire. The state with its manoeuvring law, politics, education, administration, culture and other institutions, in fact, does the heinous job of the Devil.

Hence, fighting such enemy occupation is a crucial issue in Islam. It is crucial not only to save Muslim lands from foreign exploitation, but to save the premise of Islamic faith, ideology and culture from Devilish corruption. There exists no doubt in the Islamic purity and sanctity of such jihad. Taking part in such a war is not an option, but an obligation on every physically fit believer. In fact, it is the indispensable part of the Muslims' faith that asks every believer to be ever-ready to encounter any kuffar invasion. So, the direct command of Allah Sub'han wa Ta'la comes to every believer: "Hence, make ready against them (the enemy of Islam) whatever force and horses of war you are able to muster, so that you terrify the enemy of Allah and also your own enemy and others besides them of whom you do not know, but Allah knows. And whatever (wealth, efforts and life) you spend in the cause of Allah will be repaid to you in full; and you will not be wronged."-(Sura Anfal, verse 60).

Cowardice surrender and the destruction: the new normal

In Islam, it is haram to welcome any enemy on the frontier. It is haram to stand non-combative in front of any kuffar invasion. Iman of a true believer shows its instant expression through resistance in all possible means. In the early days of Islam, embracing Islam always meant to have full readiness for war against any enemy attack. Hence, calling people to Islamic faith and prayers wasn't the only duty of the last prophet (peace be upon him) of Islam; rather, encouraging the believers to take part in a full war against the enemies was also an important part of his mission. The prophet (peace be upon him) was commanded to do so by his Almighty Lord; as it is revealed, "O prophet! Urge the believers to war." -(Sura Anfal, verse 65). Therefore, calling people to Islam and asking them to perform prayers are not the only issues in Islam. How to fight the enemies also stands as a part of the Qur'anic guidance. Amidst war-mongering enemies, acquiring military skills, collecting weapons and engaging in war are not any luxury, rather important parts of the survival strategies. The prophet of Islam (peace be upon him) himself acquired such skills. He played the role of the Commander in Chief in the war front. Which is why, he made the distinctive difference from other great people of the human history; unlike them, he could implement what he preached. Today, such Qur'anic decree on jihad and the prophetic (peace be upon him) tradition of war engagement receive little importance in the Muslims' life. Rather, welcoming and supporting occupation by the internal and external enemies of Islam has been a new normal in the Muslim World. Even the so-called ulama are not any exception from such cowardly practice. As a result, the enemies of Islam -both external and internal, faced little resistance in continuing their most corruptive and coercive occupation; moreover, got emboldened to dismantle sharia, hudud, khilafa, Islamic judiciary and many other fundamental teachings of Islam even in predominantly Muslim lands. So the downfall of the Muslims continues.

The Muslims have increased only in number, but not in honour, strength and dignity. They are now being defeated, subjugated, raped and slaughtered in many parts of the Muslim World. Their cities and villages are being bombed to rubbles one after another. The sufferings have been so much unbearable that the Syrians Muslims are dying in the Mediterranean and the Rohinga Muslims are dying in the Bay of Bengal in their desperate move to flee from their ancestral homes. This is the most disgraceful shame for 1.5 billion Muslims now living in the world. Their collective conscience shows little sign that they still possess any moral sense to feel the most despicable shame as shame. The number of Muslims now live only in one district of Bangladesh, Caliph Omar didn't have such a population in his whole state. But he could defeat the two contemporary World Powers.

The prophet of Islam (peace be upon him) predicted about such an awful state of the ummah about 14 hundred years ago. He also told about the causes of such a catastrophic fate: it is the love for this worldly life ( hubbud duniah) and the dislike for the death ( kerahatul maut) in the way of Allah Sub'han wa Ta'la. Addictive love for this transient worldly life has caused them to forget the infinite life in the hereafter. Hence, martyrdom in His way that opens the door of paradise is hateful to them. Amidst such overwhelming cowardice and surrender to enemies, those who pursue the path of martyrdom to fight the kuffar occupation don't receive even the recognition for their deep faith and self-sacrificing sincerity. Like the kuffars, they also label them as fanatic, extremist and even deviant from true Islam. As if, there is no place of war against kuffar occupation in Islam! As if, there is no martyrdom or shahada in Islam! As if, those early Muslims who fought and became shaheed to eradicate the kuffar occupation over the vast land of Asia and Africa were also fanatic or extremist! Such a conceptual perversion is the legacy of colonial as well as secularist occupation of the Muslim World. Now it is the common agenda of the USA and Russia-led enemies of Islam that the Muslims must survive with such perversion; and they shouldn't be given any chance to return to the original Islam that was preached by Prophet Muhammad (peace be upon him). Most of the secularist, monarchist, nationalist and despotic rulers of the Muslim world have already aligned with such an enemy agenda. As a result, the Muslims are given no choice apart from continuing with the downhill course.

The calamity of disconnection

The Muslims get dignity, honour and victory as the blessing from Allah Sub'hana wa Ta'la. Such blessing comes only as a gift for full integration with His agenda. In this regard, the early Muslims made history. They are known for active alignment with the wish and strategy of Allah Sub'hana wa Ta'la. But today, the Muslims made another history; this is the history of total disconnection from the early heroes and their road map. They are connected only with their personal, national, racial or tribal agenda. Such disconnection from its roots has its own calamity. As a result, they are making a history completely different from the early Muslims. It is the history of moving far away from the Qur'anic straight path and bringing defeat, deaths and disgrace for the Muslim ummah. A servant receives the highest appreciation from his master and he becomes his closest friend if he invests all of his abilities, time and even life to fulfil his master's dearest desire. That was indeed the exact strategy of the early Muslims. As a result, they got Allah Sub'hana wa Ta'la as their closest wali (friend); and also received a promise for a place in paradise. Even against the strongest enemy, they were given the crushing victory; thousands of angels came down in their rank to fight alongside them. The commitment of these early Muslims was so deep that the majority of them died in the war fields. They were passionate not only in prayers, but also in wars. A Muslim household in those days, used to possess not only prayer mats, robes and rosaries, but also the best weapons and logistics appropriate for a war. The per capita weapons was the highest in the Muslim land. As a result, Islam could quickly prevail over a large part of the world. Their faith, patience and sacrifices pleased Allah Sub'hana wa Ta'la and His prophet (peace be upon him) so much that they were described as the best people on earth.

Since the early Muslims were mentored by the greatest prophet (peace be upon him), they worked as the perfect model of a true believer for all ages to come. They showed, how a Muslim needs to be fully aligned with the revealed wish, objectives and strategies of Allah Sub'hana wa Ta'la. In fact, this is the only way to get nearer to Him. On the contrary, by aligning with colonialists, imperialists, secularists, nationalists, fascists, monarchists, and other enemies of Islam, one achieves exactly the opposite. He gets nearer to the Devil and receives wrath of the Almighty Lord. Such political, ideological and cultural alignment with the kuffar take people only to hellfire through the same route of deviation that their non-Muslim comrades follow. The whole Muslim World is rife with such Devilish alignment. This is a clear marker of their deviation from the straight path. Five times prayer, month-long fasting, haj and charity may give false hope and deceitful self-satisfaction on their religiosity; but their alignment with the kuffars and deviation from prophet's Islam will not help them receive the forgiveness from Allah Sub'hana wa Ta'la. The Almighty Lord never likes that a Muslim should be aligned with His enemies who oppose practice of sharia, hudud, khilafa, jihad and other basics of Islam in His Own land. But the Muslims' problem is not confined within such alignment with the enemies; , it has gone far beyond. The enemies who declared Crusade against Islam -as announced by the US President George W. Brush while invading Iraq in 2003, are invited inside the Muslim lands to establish their military bases. This is the case with Saudi Arabia, Iraq, Kuwait, Bahrain, Qatar, Turkey and Afghanistan. These bases are used as launching pads for further mission of killing and occupation inside the Muslim World. With such capitulation to the enemy, how the Muslims can expect any blessings from their Almighty Lord?

For full alignment with the wish of Allah Sub'hana wa Ta'la -the most important issue in Muslim life, it is crucial to have the Qur'anic knowledge. It is the only source to know the Almighty Lord's expressed wish, expectation and strategies. Hence, the desires congruence with His mission is impossible to develop with inadequacies of Quranic knowledge. So, learning Qur'an was made obligatory on day one of Islam. Five times prayer, month-long fasting in Ramadan and haj were made obligatory more than a decade later. In those days, the countries like Egypt, Sudan, Iraq, Libya, Tunisia, Algeria, Morocco, Mauritania and many others didn't have the Arabic language as their mother tongue. Only for knowing the Supreme Lord's message and to align with His mission, they ignored their mother tongue and took the language of Qur'an as their beloved language. So, the Muslims of those formerly non-Arab countries could merge with the great civilizational march of Islam. This could only happen because of their intense desire to be fully congruent and merged with the mission of Allah Su'hana wa Ta'la. But today's Muslims are known for deeper incongruence with the fundamentals of Islam. It owes mostly to their gross inadequacies of Qur'anic knowledge. They can take part in 5 time prayers, fasting, haj and other rituals, but can't align with the prophet's (peace be upon him) mission.

Even an ignorant man can keep fasting, do prayers and give charity. But to develop the level of motivation for taking part in a life-long jihad in the way of Allah Sub'hana wa Ta'la and to receive the honour of a martyr in His way needs much deeper enlightenment with the Qur'anic knowledge. It is a massive prophetic job. Islam could generate such people in significant numbers only after the full Islamisation of the state and its institution. Living in an enemy-led corruptive educational, cultural and ideological environment, it is extremely difficult to attain such a depth of enlightenment. The kuffar occupation thus commits the most catastrophic crime against the mankind. Hence, what else could be the best rewarding deed (amalus saleh) than releasing the people from such shackles of this evil occupation? It amounts to opening the road to haven and obstructing the way towards hellfire. The early Muslims realised its importance fully; therefore left their homes and crossed mountains, rivers, seas and extremely harsh deserts and become shaheed in the distant warfronts to end such occupation. But, today's Muslims are failing to end the enemy occupation even in the own homeland! This is indeed the difference between the two distinctive brands of the Muslims.

Punishing the kuffar: the Divine strategy

Allah Sub'hana wa Ta'la has His own revealed strategy vis-à-vis giving prize cum victory to the believers and punishing those who stand against Islam. Almighty Allah could crush the power of Arab kuffars by sending some angels or earthquakes; but that was not His strategy. He asked Prophet Muhamad (peace be upon him) to raise an army of the believers to do the job. Hence, the believers are ordered, "Fight them; (as it is the strategy that) Allah will punish them by your hands and will disgrace them and give you victory over them and (this way He will) satisfy the hearts of the believing people." -(Sura Taubah, verse 14). So, victory doesn't come by mere supplication or prayers; the believers must engage in war and present sacrifices to achieve that. Hence, if there exists no fighting Army for Islam, there is no victory of Islam either. Then, the Muslims stand defeated and humiliated -as is the case of the Muslims today. Only with serious engagement in war against the enemies, the believers qualify for a genuine help from Allah Sub'hana wa Ta'la. Such a strategy has been repeatedly revealed in the holy Qur'an. So it comes, "Allah intends to establish the Truth by His words and to cut off the roots of the unbelievers. That He should establish the Truth and abolish the falsehood, even if the criminals disliked it." -(Sura Anfal, verse 7-8). So, Allah Sub'hana wa Ta'la loves to cut off the roots of the wicked unbelievers; but it should happen by the hand of the believers. The angels are only to play a supportive role -if needs arise in the battle field. And whoever does the job that Allah Sub'hana wa Ta'la likes the most, gets His love, too. And whoever gets His love, he definitely gets a place in paradise. Such a solemn principle of Almighty Lord still operates to punish His enemies; but today's Muslims utterly failed to be the part of that. Instead, many of them live in the fantasy world that their supplication will do the job.

Intoxication and the missing tool of purification

People need an effective tool for the purification of their souls and the community. For Muslims, it is jihad. It works as a filter to keep the garbage out of the Muslim body polity. If the tool of purification stops working, the people get impregnated with the toxic waste. A man can't survive an obstructive gut that stop eliminating the excreta out of the body. The same is true with the Muslim ummah. The downfall of the Muslims indeed owes largely to absence of such a purifying tool. Even in prophet's (peace be upon him) time, the dischargeable waste in the ummah was huge. At the time of Ohud expedition, it was about 30 per cent of the Muslim community. The rough estimate comes from the figure of 300 who departed from an army of 1000 at the starting point of the war rally. They are called munafiq -the worse and most damaging elements than the kuffars. Thus, jihad at Ohud helped the Muslim ummah to eliminate these harmful waste out of their body. As a result, the ummah stayed healthy. Now the ummah stands huge -mostly because of accumulation of the harmful waste. The great number hasn't increased the real strength, rather caused more weakness.

Jihad as a tool of purification has been emphasised by the All-knowing Almighty. It is revealed, "And that He may purify (through jihad) those who believe and deprive the unbelievers of the blessings," -Sura Al-Imran, verse 141). Such a Divine tool of purification stopped working for many centuries in the Muslim ummah, hence the most harmful waste still stay inside. They even control the ummah's destiny. As a consequence, the moral, the political, and the cultural entity of the Ummah show symptoms of sever ideological cum conceptual intoxication. Amidst such toxicity, the true Islam of prophet's (peace be upon him) time has died long ago. Islam with its indispensable components like sharia, hudud, khilafa, shura, judiciary, jihad and Islamic state can be found only in the history books, not in any part of the Muslim World.

An intoxicated man can't behave or work normally. He can't be a true Muslim either. They lose the common sense. Under the spell of such intoxication, even the perfect jihad looks terrorism; a genuine war of liberation against the occupation looks crime. Such intoxicated men even embrace the worst enemies as friends and kill the best mujahid as enemy. This is the reason that those who occupied Palestine, Afghanistan and Iraq and killed millions of men, women and children and bombed many cities to rubbles, get friends who celebrate their occupation in the Muslim lands -as was seen in Baghdad in 2003. With more occupation, the intoxication gets more intense. The intoxicated Arabs thus invest trillions of petrodollars to enrich the enemy banks and the enemy companies in the west. The enemies want that the Muslims must live with the current level of intoxication; because, they know it is easy to rob and rule the intoxicated people. With the same objective, the British colonialists spread opium freely among the Chinese. But the ideological intoxication is more lasting and more incapacitating than opium. Moreover, opium can't make people friendly or mercenary, but the corruptive ideologies do. Jihad is the sole and the most powerful antidote to fight against such intoxication. This is why they are deadly against jihad. Hence, it is their key policy that jihad must not be allowed to work in any of Muslim countries.

Test, strength and the failure

Islam didn't reach its golden days by mere 5 times prayer, fasting, haj and other rituals. Hundred times more people perform such rituals now. To emerge as the number one World Power, it indeed needed huge strength to eradicate the deep-rooted kuffar occupation from a vast area of Asia, Africa and Europe. What is the source of such strength? It is true that every victory comes as a blessing from Allah Sub'hana wa Ta'la. But such blessing doesn't come to a people until they fulfil the precondition. The precondition is nothing else but the believers' best investment in His cause. Almighty Lord never helps those who do not help themselves. Hence, it is the believers' investment in jihad that brings down the promised blessing from Allah Sub'hana wa Ta'la. In fact, it is an embedded test in Islam that comes to every Muslim's life. A long-term lack of victory and the continued downfall are the indicators that the Muslims are continuously failing the test. Thus, they are continuously failing to qualify for the blessing, too.

A test always initiates a value-adding process that adds strengths and perfection to the participants. As a result, more tests bring more perfection. This is why, no school or institution can achieve any progress without tests. Likewise, the Muslim ummah can't attain any moral progress without an inbuilt process of continuous testing either. In fact, in its absence, the ummah quickly degenerates and turns weaker. The current state of the Muslims is a testimony to that. In the early days of Islam, jihad -the continuous test in Muslims' life, did the most remarkable job to add enormous moral strength to the Muslim ummah. They lost large number of their best men in jihad; but that didn't make them weaker. In fact, the weakness and the downfall started when they withdrew from jihad. Such cowardice withdrawal could save them from dying in warfronts; but brought destruction and genocidal massacres in their cities and villages -as happened in Spain, Palestine, Balkans, Chechnya, Iraq, Kashmir, Syria and now Arakan.

The paradise doesn't give any entry to those who failk the test that happens in the field of jihad. In jihad, the Almighty Lord testifies the level of true belief and picks up the true martyrs. The fake ones get filtered out from the body of true believers. War in the way of Allah Sub'hana wa Ta'la thus plays a crucial role to purify the community of the believers. It can't happen in an assembly in a mosque or in the congregation of Arafat. Jihad comes with a huge life and death issue; it shakes people's heart like earthquakes. The early believers were shaken, too. Those who withstand such terrible shakes and trembles in the way of Allah Sub'hana wa Ta'la and challenge the enemies get the pass mark for the paradise. So, it is revealed, "A calamity has afflicted you (at Ohud), similar calamity like it already afflicted the unbelieving people; We bring these days to men by turns, and (so that) Allah may know those who believe and may select from you the martyrs; and Allah doesn't like the wrongdoers. And (so that), Allah may purify the believers (through such trials) and destroy the disbelievers." It is also revealed, "Or do you think that you will enter paradise while Allah hasn't made it evident those of you who fight in His cause and made evident those who are steadfast." -(Sura al-Imran, verse 142). In any exam, one needs to know the pass mark; and needs to be focused to achieve that. Likewise, a believer must know the pass mark for getting an entry to the paradise. It is not a hidden issue in Islam. In the above verse and also in many other verses of the holy Qur'an, Allah Sub'hana wa Ta'la made it clear about the required pass mark. Performing the rituals like 5 times prayers, fasting, haj and giving charity are very important, but not mentioned here. The key issue goes much deeper. It is indeed the full alignment with His revealed agenda. It is the ever-readiness to stand as His soldier to fulfil the agenda. But where is the Muslims' success to meet this criteria?

(To be continued



2017-01-15 Sun 19:33:08 ct


NewTrendMag.org