NewTrendMag.org News # 1675
[ Click on NEWS for back issues ][ OUR BOOKS ][ Contact ][ Previous Issue ]

8 Muharram, 1438 A.H.- October 9, 2016 Issue # 41, Newsletter #1675

---


Hadith of the Week

Putting an End to prejudices against Menstruating Women

Safiya narrates from Ayesha, r.a., : the Prophet, pbuh, would lie down in my lap even though I would be menstruating, and would recite the Qur'an.

[Sahih of Bukhari, kitab ul haid.]

Comment by Kaukab Siddique: : One of the most evil prejudices against women has been that they are impure in a visceral way when they are mensruating.. While Islam forbids intercourse during menses, it teaches Muslims to continue to show love, respect and compassionate behavior with menstruating women. The Jews would consider her impure while others would want sex even while she was bleeding. Islam takes the path of modesty and love wih complete respect and honor.


---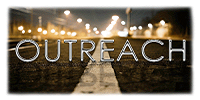 Jamaat al-Muslimeen Activity in Philadelphia.

Khutba and handout on Women's Rights.
Imam Badi on Shimon Peres.

On October 7, at Masjid Jamea in Philadelphia, behind the University of Pennsylvania, a Jamaat al-Muslimeen document was given to 100 Muslims after Juma' salat.

The congregation at this masjid is changing with increasing numbers of Bangladeshis and well dressed North Africans from Mali and Niger plus the usual numbers of African Americans, Malaysians and Pakistanis.

The khateeb gave a beautiful khutba on the rights of the wife. He pointed out that Allah will be displeased and punish you if you hurt your wife in any way, be it physically or psychologically. He used hadith to strongly oppose domestic violence against the wife. His khutba was in tune with the first item in the articles we gave out.

These were the items.

Asma bint Abu Bakr r.a. as role model for Muslim women. [Sis. Yasmin.]


Jamaat statement condemning honors for Shimon Peres.


Imam Badi's analysis on the treachery and stupidity of Arab rulers.


Taliban advancing.


Benefits of Figs.


Bangladesh.


US air strikes on ISIS.
---


National Islamic Shoora of Jamaat al-Muslimeen: November 19

Host: Imam Badi Ali

Secretary General: Sis. Ashira

Hispanics: Br. Robert Solano

New York Grassroots:
Br. Abu Talib

Political Prisoners:
Br. Ali Randall & Sis. Ayesha

We express what American Muslims want to say but are too intimidated to say.


---


Helping Muslims in Prison.

Every month jamaat al-Muslimeen helps Muslim prisoners. Some of them are poltical prisoners and some are those who embraced Islam in prison.

Would you like to help?

Can you write letters, send post cards, pay small amounts for prisoners personal hygiene and cleanliness?

If you are a high level activist, can you write to high visibility prisoners like Imam Jamil, Dr. Omar Abdel Rahman, Shifa, Nosair and others? It's legal as long as you are showing support and care without getting involved in their legal issues.

A sister named Marie who is the only Muslim prisoner in a prison in Louisiana will be released in April and will return to Pennsylvania where her family does not like her having become Muslim. Would you be willing to donate for her re-location?

Write to: newtrendmag@yahoo.com

Political Prisoners :

AhmedAbdelSattar.org

FreeZiyadYaghi.info

FreeMasoudKhan.net


---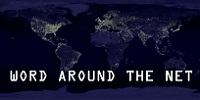 Word Around the Net
by Br Kris

India to close all borders with Pakistan by 2018.
IBTimes.co.in/india-pakistan-border-be-entirely-sealed-by-december-2018-home-minister-rajnath-singh-698679

Train bombing in Pakistan kills at least six people and sends 19 to the hospital.
alJazeera.com/news/2016/10/pakistan-deaths-balochistan-train-bombing-161007081221198.html

Russia considering installing military bases in Cuba and Vietnam amid growing tensions with the United States.
mobile.Reuters.com/article/idUSKCN1270PN

Pakistan passes legislation against 'honor killings' in a step forward for women's rights in the country.
CNN.com/2016/10/06/asia/pakistan-anti-honor-killing-law/index.html


---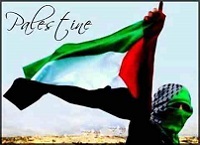 Kidnapped:
The Women's Boat to Gaza in International Waters.
[via Sis. Kristi]

The night before last, the Woman's Boat to Gaza was hijacked in international waters by the Israeli military.

All 13 of the women on the Women's Boat to Gaza are currently in the process of deportation after being kidnapped by Israeli Defense Forces (IDF) and detained in a prison at Ashdod. Wendy Goldsmith, a member of the land team working to secure the release of the women stated that, "the deportation was much quicker than in prior flotillas. While we had a great legal team assisting the women, we suspect that the reason for the quick release was because of all the negative media attention Israel has been receiving for its illegal interception."

According to early reports from the women released, the Zaytouna-Oliva was surrounded by two warships along with four to five smaller naval boats. The IDF gave warning to the Zaytouna-Oliva to stop their course towards Gaza. When the warning was refused, at least 7 IDF members, both male and female, boarded the Zaytouna-Oliva and commandeered the sailboat.

In the course of their capture, the women persisted in telling the IDF that Israel's interception of their boat was illegal and that they were being taken against their will to Israel.

The Women's Boat to Gaza campaign asserts that while the captivity of the women on board Zaytouna-Oliva is over, the captivity of 1. 9 million Palestinians in Gaza remains. The Campaign also asserts that the term "peaceful" which has been used in some media to describe the capture is incorrect. Peace is more than merely the absence of physical violence. Oppression, occupation, denial of human rights and taking a boat filled with nonviolent women against their will are not peaceful activities. The Women's Boat to Gaza and the Freedom Flotilla Coalition will continue to sail until Palestine is free.

Here is Ann Wright's plea on something you can do.

YouTube.com/watch?v=h9ddqsYxvPg


---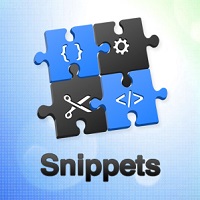 Syria

At the Atmeg crossing, an ISIS Bomb attack killed 20 troops supported by Turkey and wounded 29 as they were advancing into ISIS held areas. (October 6]

Ethiopia

On October 9, the government declared a state of emergency after extensive damage to government related properties by protestors.

An American woman was killed when protestors threw rocks on traffic on a highway.

Internet has been blocked by the American backed regime to stop protestors from mobilizing.

Qatar

Looks like Qatar has too much money. It has decided to buy 100 Boeing aircraft for 10.8 billion dollars.

Egypt

October 9. A new movement for justice known as the Hasam movement killed a police officer in the northern Beheira province of Egypt. He was known for kidnapping and torture of children protesting against the regime.

Occupied Kashmir

October 7-8. Mass protests broke out after Indian police shot and killed a 12 year old. He was one of the 50 injured by police on Friday. He died on Saturday.

The occupation forces imposed curfew in the entire city. More than 90 people have been killed by India to suppress ongoing protests over two months.
The people want India to get out of Kashmir.

Libya

October 9. After 4 monthys of fighting, Sirte's key areas are still in the hands of ISIS mujahideen. America has carried out 177 air strikes but to no avail.

In the latest fighting 8 pro-west militia were killed by ISIS and 20 wounded. New ISIS fighters emerged from the desert.

A photographer from Holland was killed by an ISIS sniper.


---


Editorial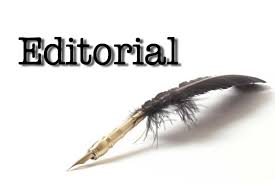 What can we learn from the Shahadat of Imam Hussain, r.a.

"O soul, in complete rest and satisfaction, come back to your Lord, well pleased and well pleasing unto Him!. Enter then among my devotees! Yes, enter My Heaven." [al-Quran 89: 27-30]

by Kaukab Siddique, PhD

it would have been enough to know that Hussain, r.a., was the beloved grandson of the Prophet Muhammad, pbuh, and that he was the son of one of the bravest Muslims, Ali ibn Abi Talib, r.a. and an extremely pious woman, Fatima, r.a., the daughter of the Prophet, pbuh. Even within that great family life, he went beyond ordinary greatness owing to his stand at Karbala.


He refused to accept tyranny and kingship.


He was surrouded and faced overwhelming odds but did not surrender.


Sword in hand, he fought to the bitter end.


His immediate family supported him and sacrificed themselves with him.. This means his immediate family ties were strong.


A tyrant may claim to be a Muslim but we stand against him if he is an oppressor.


Many people are Muslims in name but when it comes to the drive for power, their tribal habits and brutal personalities easily re-appear.


These savages who killed Hussain, r.a., not only killed him, they stripped his body, cut off his head and looted his possessions.


The murderers even insulted the women in his camp, snatched their goods, and came to near molestation when a commander who had some sense of shame, stopped them.


So, many who are Muslims in name may be as bad as or worse than pagans. Today we can see Bashar Assad, General Sissi, the cliques installed in Baghdad, Kabul, Dhaka and the rulers of Riyadh behaving in the same way.


Many people are fooled when they hear that the tyyrant has a Muslim name and even prays and fasts. In America itself we see people with Muslim names, with beards, women in hijab, fasting and praying but cooperating with the oppressors in the White House.


Imam Hussain has taught us not to be fooled by people who look and talk like Muslims but support and cooperate with the oppressors. In our times, even without war or dictatorship, people with Muslim names, with prayer marks on their foreheads are not only cooperating with the kuffar but are urging Muslims to vote and make the oppressors our leaders!.


True Muslims did not forget the great crime and shameful attack on Imam Hussain and his family. Abdullah ibn Zubair, r.a., rose up as did many others till all trhose coonected with the terrible tragedy of Karabala were killed.
May Allah inspire us to walk in the path of Hussain, r.a.


[Here I broke down and started weeping all by myself when once again I remembered how much the Prophet, pbuh, loved his grandson and how brutally the savage tribals treated him.]


---


SPOTLIGHTS from Br. Badi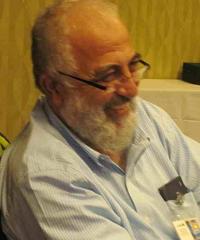 Hillary Clinton's Plans For Supporting Israel and war are being cleverly hidden in a well planned release of Trump's Unguarded Comments. Dont be Fooled.
I become deeply discouraged when someone exposes another's mistakes in public - especially ones of the past, for profit or gain.


Look at the Middle East now: wars, genocide and corruption in the majority of the Middle Eastern countries. This is the fruit of Hilary's deals and wheels of foreign policy while she was Secretary of the State. Imagine the outcome if she becomes President.


Secretary of the State, Hillary, accepts gifts, money and other donations from foreign countries. Hillary did so in the Middle East when dealing with the rich Middle eastern countries.


Hillary Clinton's words and actions: Israel is first, coming before the American people and their interests. Anything is for Israel and anything to protect the Israeli's interests.


Hillary's boss gave Israel $38 billion. Just imagine how much she will give to Israel if she becomes President.


Would you trust Hillary Clinton to become the CEO of Walmart? Would you trust Hillary to babysit your children? Would you trust Hillary to sell you a used car, given the fact that she has deceived the American public innumerable amount of times?


After all of these years in public service, please point out to me something significant that Hillary has accomplished that has been positively beneficial to the American people.


Hillary "defends" the Muslims, yet voted for the Patriot Act. Five years later, she voted to reinstate it.


Hillary is sophisticated when it comes to debates and presentations. She knows how to talk, but behind closed doors her actions are contradictory.. For example, when she once served as a board member at Walmart, she advocated for low pay for workers.



I do not understand what type of standards are being used by those who claim leadership for the Muslim-Americans, that further drive their endorsements for Hillary Clinton knowing that she will only bring more wars and mischief to the Middle East.


-Imam Badi Ali leads a large Muslim community in Greensboro,NC


---


PAKISTAN





JI asks Government servants to refuse to obey unlawful orders.
Calls for Peace on Ashura.

by Qaiser Sharif

LAHORE, Oct. 8: A delegation of the All Pakistan Clerks Association (APCA) comprising representatives from the Punjab, Sindh and Khyber P. called on the Ameer, Jamaat e Islami, Pakistan, Senator Sirajul Haq, at Mansoora, on Saturday and apprised him of the problems of the clerks and lower grade government employees.

The JI chief assured the delegation that the JI members of the parliament would take up their problems and demands in the both houses of the parliament .

Sirajul Haq said it was the responsibility of the state to provide the facilities of health, education, employment and housing to the citizens. However, he said that the rulers were spending most of the budget on non-development schemes whereas the government employees were deprived of the basic facilities of life.

He said that education and health were most important sectors of life but only three per cent of the budget was being spent on these. On the other hand, he said, a colossal sum of Rs. Seven billion was being spent on the security of the rulers.

Sirajul Haq impressed upon the APCA delegation that they were employees of the state and not any individual. He said if any government representative pressurized them for unconstitutional and unlawful acts or for any activity harmful to the state, they should flatly refuse to obey, and keep the national interest supreme.

He said that the forces of the status quo had taken the state institutions and democratic system as hostages and the elite class was exploiting the masses, including the farmers and worker.

He said the JI was committed to evolving a system in which the tillers of land and industrial workers were the shareholders of the farm produce and industrial production. The JI on coming into power, would raise the minimum wages of workers to Rs. 30,000. It would provide five basic necessities of life to the people on subsidized rates besides free medical cover to the patients of five major diseases.

JI greets Justice Party of Morocco on winning majority

LAHORE, Oct. 8; Ameer, Jamaat e Islami, Pakistan Senator Sirajul Haq, has greeted the Justice and Development Party of Morocco on securing a clear majority in the national elections.

According to reports, the Justice and Development Party had secured 125 seats out of total 395 seats whereas its opponent liberal party Hizbul Asalah', enjoying the support of the King, had won 102 seats.

In a letter to the Islamic minded Justice Party chief, the JI Ameer has urged the majority party of Morocco to form a government and face the challenges before the country and the nation.

JI criticizes furor in parliament

LAHORE, Oct. 8; Secretary General, Jamaat e Islami, Liaqat Baloch, has said that the furor in the Joint session of the parliament convened to discuss the situation in Held Kashmir in the wake of the unparalleled struggle of the valiant Kashmiris had demonstrated dissent instead of national unity.

In a statement here on Saturday, he said that the derogatory remarks passed by the parliamentarians against one another were highly tragic and must be avoided as these created an opportunity for an ambush against democracy.

Liaqat Baloch, who is also Chairman of the Steering Committee of the Defai e Pakistan Council (DPC) strongly condemned the remarks by the ruling party members against a highly respected patriotic leader and a true Mujahid, Hafiz Muhammad Saeed. He said that the PML(N) was terming PTI's boycott of the joint session as a support to the Indian stance, whereas government party's remarks against Hafiz Muhammad Saeed only supported Indian Prime Minister Modi's stance. He said that the unbridled behavior of the leaders and members of the political parties was creating anarchy and chaos.

Liaqat Baloch said that the DPC's Steering Committee would meet at Islamabad tomorrow to forge national unity against enemy conspiracies and to create awareness among the masses in the wake of Indian aggression. He said that all the believers belonging to all the sects and schools of Islamic thought had deep love and great respect for the Holy Prophet and the Ahle Bait. He said it was the joint responsibility of the masses, the Ulema and religious scholars to maintain peace on the occasion of the Ashura.

Liaqat Baloch expressed deep grief over the sad demise of the Jamaat e Ahle Sunnah chief Allama Turabul Haq and prayed for his salvation.


---


War News

Syria

Mujahedeen Stop Shiite Advance on Aleppo despite Russian Bombing.

[SOHR, Independent, Reuters, etc]

The Iranian brigade with supporting Shia militias from Lebanon and Iraq have been brought to a dead stop after they approached Aleppo from the north. FSA factions with al-Nusra support put up superb resistance despite Russian bombing. For four days, October 5-9, the Shiites have not been able to do anything.

The Iranian advance from the south of Aleppo is also stalled.

In the approaches to Turkey, ISIS has inflicted serious casualties on the Communist Kurds [YPG] although Turkish tanks were supporting them.

The Russaian and the regime jets are busy bombing various Islamically held towns creating suffering and misery.

Mujahideen are on the offensive now to cut off Hama from Damascus, Assad will be in a serious situation if the Islamic thrust works.


---


Iraq

ISIS Counterng Regime Forces. US bombing hits Jihad radio.

On October 7, a US air strike destroyed ISIS' radio station known as al-Bayan, in Mosul, which was attracting new recruits for ISIS by broadcasting Quran verses about jihad.

[American sources estimate that ISIS is still getting 200 new recruits from overseas every month in spite of bombing by US air force which has killed hundreds.]

On October 8 and 9, ISIS countered the bombing by hitting Shiite processions in Baghdad which killed 15 and injured 26.

October 8. In the Sherqat area south of Mosul, an ISIS counterattack forced regime forces to withdraw from a key village in the area.


---


News Within the U.S.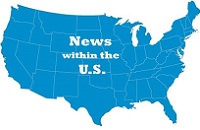 Our America:West Virginia

A horrific, brutal, savage crime was perpetrated against 9 month old Emmaleigh Barringer.
Bringing Boyfriend into Home can be a disaster.
by Sis. Aisha [Jamaat al-Muslimeen]

A man her mother, Amanda Adkins, only knew for a brief period raped her and as a result she was declared brain dead from the injuries inflicted upon her!

There has been an outpouring of support for the mother on Facebook. The boyfriend, Benjamin Taylor, has been charged with rape and first-degree murder and is being held on $2 million bond. This crime happened in the mother's family's home while everyone was sound asleep.

The backstory is that Amanda Adkins, a single mother, moved herself and her four children out of unsafe Baltimore, MD to live with family in West Virginia, over this past Summer 2016. It did not take her long to meet 32 year old Benjamin Taylor and move him in her family's home! There are a few comments, by mostly women, who do not understand how this "mother" could be so irresponsible in moving a guy in her family's home so soon. How could her family allow it, too?!

Many women in Western society are still taught that they are nothing without a male companion. You don't even need to be married anymore. You can have boyfriend, too. Also, many women are not viewed as human beings but either female genitalia or a uterus. So, a woman's value rests on what men in her society think of her and in America a woman's importance is rooted in how she satisfies her man sexually and her ability to carry his children. A woman's place has been reduced to two places: the kitchen and the bedroom.

Unfortunately, women have learned to put each other down based on this bass-ackwards thinking. Alhumdulillah for Islam!

Ayesha Siddiqa (ra) was the youngest wife of Prophet Muhammad (saw). She did not lead the life, of course, of a typical wife. She became one of the greatest leaders in Islamic history! Although she never had children of her own, she is still known as Mother of All the Believers. She is recognized for her leadership, militaristic prowess, knowledge of Allah and everything else, which people traveled far and wide to seek! How could anyone put limitations on someone so great?

Perhaps, more young girls would aspire to be as great as Ayesha Siddiqa (ra) if limitations or restrictions were not put on them! Interestingly enough, in American society, women who hold the same type of leadership roles as Ayesha Siddiqa (ra) are seen as mannish or less feminine. Being the general in the military is reserved for men, not women, no matter how intelligent they may be, even today. It is estimated that a whopping 1 out of 3 women are raped in the military (Note: Most victims of sexual assault are still men).

There is a Hadith that says: "Paradise rests at the mother's feet." This is not meant to diminish the other important things woman do, however. Just as discussing the greatness of fatherhood does not diminish the other things men do to contribute to society. It certainly does not diminish a man's self-worth because there are so many different things to promote it.

There needs to be more done to help females to increase their self-worth through self-reliance. The way it is now, a woman just needs a man to validate her as a person. He does not have to be great person or even employed. He just has to be present, at times. Amanda Adkins actually looks more mature than Benjamin Taylor, who enjoyed posting half naked pictures of himself Online, as well as bragging about being a "sex freak." There were also other postings of his that were very sexual nature. But, in spite of all of this, Amanda Adkins chose him to validate her existence.

Who would have guessed that the devil Amanda Adkins was trying to protect her children from was invited right into her family's home by HER! I do not believe it is any mother's intention to invite harm on to her children but, this is what a woman's mindset in America has been reduced to and the repercussions families like this one have to suffer through as a result of it.

(Source: Hollywoodlife.com)


---


Our America : Kentucky

Oppression of Women in America
[Source: Yahoo News]

Man Apologizes in Facebook Post Before Killing Ex-Girlfriend in Front of Their Baby: Cops
Joshua Gardner
October 5, 2016

A Kentucky man has been charged with murder after cops say he posted an apology to Facebook moments before fatally shooting his ex-girlfriend.

According to the Allen County Sheriff's Office, 23-year-old Ethan Reid shot the mother of his 7-month-old daughter, Kayla Hodges, early Monday evening in Scottsville.

Read: Grieving Girlfriend Stole Wallet From EMT Attempting to Revive Dead Boyfriend: Cops

Hodges, 20, and Reid reportedly dated for five years before their relationship ended last week.

A witness told police that Hodges tried to run but Reid allegedly shot her in the back as she fled with their child.

Minutes before the alleged murder, cops say Reid posted what appeared to be an apology to Facebook.

"I've been pushed to this point over time," he wrote, according to WSMV. "It's so sad. I'm a terrible person overall."

Allen County EMS responded and found Hodges on the porch of the home with a gunshot wound. She was transported to a hospital, where she later died, according to a statement from the Allen County Sheriff's Office.

Scottsville Police Department Detective John Rose told InsideEdition.com that Reid told his mother he intended to kill himself following the murder. However, that attempt was interrupted, Rose said.

Read: Babysitter Charged in Death of Infant She Allegedly Shook in Effort to Keep Him Quiet

Rose was arrested and charged with first-degree murder-domestic violence and booked at the Allen County Detention Center, where he remains.

An arraignment is scheduled for October 12.
Reid and Hodges' infant daughter was placed in the care of her maternal grandparents


---


RESEARCH




Syrian Army Outsourced: Assad Not in Control of Country. Iranians and Russians in Charge.
by Karin Friedemann [Boston]

The Syrian army has almost completely defected, even though certain death awaits anyone who is caught trying to leave the regime forces. But if they can manage to sneak away, it's only an hour's walk to freedom. Those Syrians who remain in the Syrian army are treated as incompetent losers by their new commanders, who are all Iranian.

"One important thing to realise is that there is no Syrian Army anymore, it is just militias, mostly Iranians and Lebanese," reported a man who negotiated his defection with soldiers from Saif Al Sham, a group in the Free Syrian Army's Southern Front. He relied on a friend to distract the guards while he slipped away, then traveled on to Jordan.

"The Iranians and Hezbollah are not under the control of the Syrian Army, the exact opposite."

The difference in pay between the groups is stark: $60 a month is what a regular Syrian soldier earns, while the Allawite shabiha is paid three times as much at $180 a month. Lebanese Hezbollah are paid around $400.

"Ten high-ranking Iranian officers control the division, they plan the operations. Only Iranian or Hezbollah forces can access operations rooms, no Syrian soldiers are allowed in." Within battles the hierarchy is clear: the commander is an Iranian IRGC officer and his deputy will be a Hezbollah officer.

As of 2015, Assad's tank division is now all made up of non-Syrians. Only two to three percent are regular Syrian soldiers.

Major Abu Osama al-Jolani, a Free Syrian Army (FSA) commander and defected officer reports: "The Shia militias are leading military action to support the regime in all battles for the last year ... Everyone we are fighting now are foreigners."

Even the regime's Alawi support base has "exhibited growing signs of dissatisfaction with the Syrian regime".

A Syrian military officer an officer in Assad's forces described how Syrians are now isolated from military activities: "We are in the fifth class," he said. "Even the civilian Lebanese militia have the power to tell a Syrian general what to do, to send him back to his office. They have better food than us, better weapons and more respect. The militia are running the show nowadays. These militia believe they are there to defend Syria when the regular army has failed, so they treat us as failures with no respect."

In a sermon two days ago, the first leader of Hezbollah, Imam Subhi al-Tufayli repudiated the Lebanese group, Hezbollah, for its role in keeping Assad in power. He condemned his own party for its "aggression" in Syria.

YouTube.com/watch?v=zVJL0nTv8Rw

"Today Aleppo is being destroyed like Berlin. Warplanes never leave its skies. Its children are bombed night and day. American and Russian warplanes are conspiring against the children of Muslims. This is the truth. If there is anyone honorable among you [Hezbollah], remember there is no god but Allah. Do not be pawns serving the US and Russia. Do not be traitors to your people. Do not be enemies to the children of Muslims. Do not be enemies to the Quran and the Prophet. Whoever allies with these people, American or Russian, I seek refuge in Allah. He is an enemy."


---


VIEWPOINT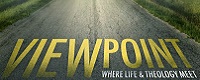 Canada

Did Momin Khawaja commit any acts of Violence or Terrorism against anybody in Canada?

via New Trend research

M. Momin Khawaja had no previous criminal record. There was no evidence to indicate that Momin Khawaja in any way was involved in any acts of violence against the Canadian society. The charges covered several events and heresy inputs which took place overseas without any impact on Canada. This included a charity donation of $859. to displaced Afghan Women and Children fund for foods, clothes and medicine; making of a cell phone jammer worth $25. available in the market; e-mail messages to his girl friend and visit to London. It is hard to imagine how logically these events could be defined as "terrorism" in Canada. Likewise, there is no valid legal definition available of "terrorism", as it is highly a questionable post 9/11 political perspective. Ironically, he was given harsh sentence because of the political factors and not based on the legal justice.

The trial Judge Rutherford sentenced Momin Khawaja to 10.5 (ten and half year) and 5 years for parole based on the presented evidence. To his Defence Lawyer Mr. Greenspon, this was unexpected and unfair as he had already spent 5 years in detention and this fact was ignored, not credited to him for the time spent in incarceration. In December 2012, the appeal process at the Supreme Court, the judges increased the 10.5 year sentence to a Life and 24 years - 10 for parole. This was not based on facts but entirely to the individual discretion of the higher court judges, not necessary embodied in the legal stipulation of the Canadian Anti Terrorist Legislation. In reality, the judges sent Momin Khawaja to a slow death, although he was not charged with any such crime to deserve this. To the Legal Defence Team, this was truly unthinkable harsh punishment. This was most unfair that such a person should be punished for a crime that he did not commit. The need is urgent in Canada for a balancing act to fulfill the requisite of equal justice to all.

Subsequent to this travesty of justice, M. Momin Khawaja was kept in solitary confinement for continuously three (3) years at the federal security prison in Quebec. Is it not against the international law and Canadian justice system to put a prisoner into three years of solitary confinement? In 2012, Momin Khawaja was attacked by another inmate with boiling water at the Security Prison causing life-threatening injuries and burns to all his body. He continues to feel pains and psychological anguish in need of medical treatment. There was no official investigation. But Momin Khawaja forgave the attacker inmate. Thus, he deserves the same compassion and consideration from the Canadian system of justice.



2016-10-10 Mon 18:26:38 ct


NewTrendMag.org