NewTrendMag.org News # 1671
[ Click on NEWS for back issues ][ OUR BOOKS ][ Contact ][ Previous Issue ]

9 Dhul-Hijjah 1437 A.H.- September 11, 2016 Issue # 37, Newsletter #1671

---


Hadith of the Week

Do not affirm or rebut the teachings of others' Scriptures.

Abu Huraira, r.a., narrates: The People of the Book used to read the Torah in Hebrew and explained it to Muslims in Arabic. The Messenger of Allah, pbuh, said: Do not affirm or rebut the People of the Book . Only say to them: We believe in Allah and in that which has been revealed for us [sura Baqarah].
[Hadith in Sahih Bukhari 16-88.]

Comment by Kaukab Siddique: Many Muslims debate the Christians and Jews and get entangled in debates with them, or try to show friendship by affirming what is in their scriptures. These activities either create bad blood between religions or lead Muslims to assimilate with non-Muslims. Focus on the Oneness of Allah and on that which was revealed to the Prophet, pbuh.


---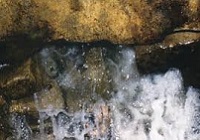 Oldest Miracle

Given by Allah Almighty to Hajira, r.a., the founder of Makka, in the middle of the Arabian desert

Zam Zam Water Coming Out From its Main Rock under the Earth!

[Courtesy Sis. Yasmin]


---


PAKISTAN





Jamaate Islami Inaugurates Eye Hospital in Deep Countryside.
Leader Condemns burden of World Bank & IMF
by Qaisher Sharif

LAHORE, Sep. 9; Ameer, Jamaat e Islami, Pakitsan, Senator Sirajul Haq, has said that the wrong policies of the government had ruined the country's economy and burdened her under IMF and World Bank debts. He was talking to the media after inaugurating the Dr Zahoor Eye hospital at Pabbi, on Friday.

The JI chief said that the government had secured nine billion dollars loan from the IMF and the World bank during one year and every child in the country was under debt of Rs. one lakh seven thousand.

He announced that the JI would hold a big rally in Faisalabad on September 29, against corruption, lawlessness and the Panama leaks scandal.

He said that the interest system was expanding and trade was shrinking in the country mainly due to lawlessness and corruption. He said that interest based banking, the British law in the courts and co-education system could not end without the setting up of an Islamic government. The Islamic system was essential for the provision of justice to the masses, he added.

Sirajul Haq said that the JI drive against corruption had been started almost a year ago and it had gained vast public support. He said the JI was the only political party in the country whose cadres were free from the charges of corruption, and that was why its "Corruption Free Pakistan drive had gained massive public support and the general public too was demanding action against the corrupt.

Replying to a question, he said that it was PTI's own decision to march to Raiwind for the "gherao" of the Sharif Brothers. He said that the opposition was united in the parliament and had jointly framed the ToRs on the Panama leaks issue. However, outside the parliament, all the parties were free in their decisions.

Sirajul Haq said that the private educational and health institutions in the country were a ray of hope for the poor. He was sure that the Dr Zahoor Eye hospital would provide best medical facilities to the patients in the area.

Earlier, the JI chief took a round of the hospital and was briefed about the facilities made available to the patients. He was informed that the hospital had been established in memory of Shaheed Dr Zahurul Islam and it would benefit large number of people from the area.

The ceremony was presided over by the district chief of the PML(N), Haji Noor Muhammad. The speakers on the occasion included JI provincial chief Mushtaq Ahmed Khan, Asif Luqman Qazi, Dr Abdul Ma'lik, and JI district chief Haji Anwarul Islam.


---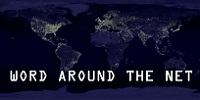 Word Around the Net
by Br Kris


1 month after the release of 15 inmates to UAE, Camp 5 (a maximum security wing) at Guantanamo Bay Shuts down. It will be made into a psychiatric wing.
MSN.com/en-us/news/world/us-military-closes-a-prison-camp-at-guantanamo-bay/ar-AAiESsW

Report says over 90,000 multinational migrants were killed at Mecca over the last 14 years, people criticize the government for not keeping everyone safe.
alMasdarNews.com/article/90000-pilgrims-killed-mecca-14-years-al-akhbar

Egyptian Court rules that marriage to an Israeli is ground for stripping of citizenship.
Algemeiner.com/2016/09/09/egyptian-court-rules-marriage-to-israeli-grounds-for-stripping-of-citizenship

Political Prisoners :

AhmedAbdelSattar.org

FreeZiyadYaghi.info

FreeMasoudKhan.net


---


KASHMIR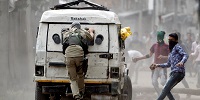 Death toll rises to 78 in anti-India protests as lock down of disputed region continues for 64th day.

Two protesters have been killed and at least 100 others injured when anti-India demonstrators clashed with government forces in Indian-administered Kashmir as the region remains locked down for the 64th day, officials have said.

One young man was killed in southern Shopian district on Saturday when his head was hit with a tear gas canister fired by police, a medical officer in the local hospital said.

Another protester died of pellet injuries as government forces fired pump action shotguns to break up a public rally against Indian rule attended by thousands in Botengoo village in southern Kashmir valley, a police officer said.

The officer spoke on condition of anonymity as he was not authorised to speak to media.

Kashmir has been divided between India and Pakistan since the two gained independence from British rule.

"We have reports of more than 100 injured in today's protests. Around 25 of them have bullet wounds," the police officer said.

The protests and clashes broke out in at least half a dozen places across the southern and central parts of the Himalayan valley.

Thousands of people in Indian-administered Kashmir have been protesting against Indian rule almost daily since the killing of a popular rebel leader in a gun battle with soldiers on July 8, staging "freedom rallies".

With Saturday's killings, the death toll in the unrest, which has entered its third month, climbed to 78.

The government has been coming under growing pressure over the use of pellet guns and the level of casualties in Kashmir during the anti-India protests.

The metal pellets or birdshot fired from the pump-action shotguns rarely result in deaths, but can often blind victims if the fragments hit them in the eye.

Authorities lifted a curfew in most parts of the territory late last month, but schools, shops and many banks remain closed while residents struggle with a communications blackout.

Kashmir has been divided between India and Pakistan since the two gained independence from British rule in 1947. Both claim the territory in full.

Several rebel groups have for decades fought Indian soldiers - currently numbering around 500,000 -deployed in the territory, demanding independence for the region or its merger with Pakistan.

Tens of thousands of people, mostly civilians, have died in the fighting.


---


LATEST KHUTBA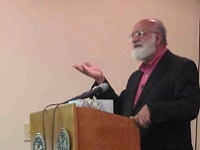 The Ummah Concept in Hajj & the Spirit of Sacrifice in Eid al-Adha. US Muslims could have tried to help Avoid 9.11. Why Have US Muslims Failed so Miserably?

On September 9, Br. Kaukab Siddique gave the juma khutba at masjid Jamaat al-Muslimeen in Baltimore. The masjid was packed with people of various nationalities but it is a small mosque, so this outline on the Internet should reach many more people.

That evening a peace rally was held near the masjid owing to the violent crime which had taken place in the non-Muslim community the previous week.

Text:
"O my son! I have seen in a dream that I offer you in sacrifice. Now see what is your view? [The son] said 'O my father! Do as you are commanded. You will find me , if Allah so Wills, one of the steadfast.' [The Qur'an 37;102]

Ibn Umar, r.a., narrates: The messenger of Allah lived in Madinah for ten years and sacrificed animals every year. [Hadith. Sunan of Tirmidhi.]


As the pilgrims in their pilgrims move towards the completion of the Hajj, the basic message of Islam is: We are ONE Ummah, with ONE Allah, One qiblah, ONE leader Muhammad, pbuh, One Book the Qur'an. All races, all ethnicities, all nationalities, all languages, both genders are EQUAL in Islam.


Even with the greatest human organizer with all the money at his disposal could not have brought about this attraction towards one focal point, with everyone using his/her own resources.


The Hajj is a message to all Muslims to prepare for the Hereafter to be judged for their deeds. Standing there in their shrouds [kafan like] garment, the pilgrims assert that Allah is their Lord and they are at His service.


If this unity moves to reality instead of being only a ritual, the TWO BILLION Muslims of the world could just walk over "Israel" and liberate PALESTINE with a minimum of sacrifice. Unity is the essence of Hajj.


For those not in the Hajj, the sacrifice on Eid al-Adha is central. Ibrahim [Abraham] was given this final test of his acceptance of Allah's Will. Most people do not notice the CENTRAL part of the verse. He asked his son, Ismail, what he thought of it. The son was as accepting of Allah's Will as was the father. At the last moment, Allah stopped the two from carrying it out and gave them the symbolic sacrifice of the animal which Prophet Muhammad, pbuh, taught us to carry out to perfection.


The message to us is: Are we willing to sacrifice anything in our lives for the sake of Islam? Can we sacrifice time, money, our abilities, place in society, our ego or our arrogance, our enmities, rivalries, personality clashes?


We can get out of our comfort zone by speaking out for justice and honesty. Speaking out is not only our duty [as in the hadith narrated by Abu Saeed al-Khudri, r.a, ] but its also our right under the US Constitution.


What is our role to bring an end to the war which is being waged against Islam globally? As you know, US Muslims are among the richest, educationally most qualified, most communicative Muslims in the world. Can we make even a small sacrifice to stop the war against our Ummah?


The Muslim elites in America are in alliance with the American power structure and have castrated the power and ability of the 7 to 9 million Muslims of America to give the honest message of Islam. Look at what has happened.


Gaza was invaded three times. Our self-imposed leaders didn't say a word to condemn Israel.


Africa has been re-colonized and looted of its wealth. We did not say anything although some Black organizations did.


Our countries have been bombed, invaded, occupied. Millions of Muslims have been killed or wounded by the western powers. America and Europe have been and are in league with the tyrants, the dictators, the kings, the traitors who are often, if not always, installed by the West in Muslim countries.


The attacks on 9.11 are being mourned by America. The amazing part of this mourning is that it is being conducted as if it had no cause. That our country is totally innocent and our high value targets were hit without any reason by crazy fanatics.


That's where US Muslims have failed miserably. We should have exercised our constitutional right to speak to tell the American people that:



ONE MILLION IRAQIS died a slow death owing to US sanctions. Of these 500,000 approximately were children..

Palestine belongs to the Palestinians, not to the Jews. Israel attacked Gaza again and again and again on flimsy pretexts and we did not speak out. We should have screamed. The most horrendous crimes against humanity were committed by the Israeli Jews including the murder of more a thousand children in air strikes.

The holy cities of Islam, Makka and Madinah, came under the umbrella of the US military. Al-Aqsa was already occupied and desecrated.




We should have used our skills in communication to inform the American people that these are acts of war not against Muslims but Islam itself. Don't do this otherwise someone from over there might strike back at you. Osama had already stated that he would strike at American soft targets.


Nothing touched our souls. While the Iraqi children were dying of malnutrition and disease owing to the sanctions, our elites were having iftar with the perpetrators in the White House.


Even when homosexuality is legitimized, our self-styled leaders dare not speak out. Is anyone threatening them? No. They were silent before 9.11 and they have been groveling at the feet of the oppressors ever since.


See how the African American communities worked with the people of America to end Apartheid in South Africa? Why cant we work for Palestine, Afghanistan, Iraq?


Our silence has emboldened the government so much that it never seeks the viewpoint of any Muslim who might be critical of its policies. Remember, that groveling does not get you anywhere in America. Dr. Martin Luther King left his comfortable home to march in the streets against racism.


Sacrifice your ego. Take a little risk. Speak out against the bombing which America carries out EVERY DAY against Islamic groups. The Zionist media demonize the Islamic fighters and then the air force goes and bombs them. Imagine B-52s and B1s being used against people who have NO air defenses.


Never break the law. Never become violent. Speak out. Communicate with Muslims and non-Muslims. Even our children are top of the line with computers. Even if one million Muslims tell the White House that the bombing is a crime against humanity, things will change. The ummah is not dead. We US Muslims are "dead." If our country keeps blowing up the ummah, sooner or later someone will hit our country. Cause and effect.


Work for peace by opposing the war against Muslims. Keeping quiet will only encourage the Zionists who are always calling for attacks on the Muslim world.


Du'a: O Allah help us to study the Quran and the authentic hadith every day. Give us success in this world and in the Hereafter.


---


SPOTLIGHTS by Br. Badi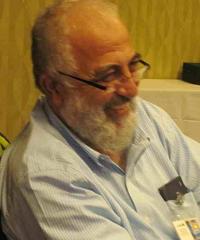 The Refugees are Here. Help them in an Organized, Compassionate way.

As we set up our projects to help the refugees pouring into our communities, remember these are Muslims mostly from Syria and Iraq but also from African countries and Burma.
One should be aware of these guidelines when working with the refugees:


Check your intention. You are working for the sake of Allah (SWT).


Treat them like your guests. There is nothing wrong with calling them immigrants and refugees. Prophet Muhammad (S) and the Sahabah migrated to Medina, so be like the ansar.


Use Islamic Manners and common sense


Be patient. Don't give up, be positive, don't be judgmental.


Ability to motivate the refugees to achieving goals.


Establish clear sense of boundaries.


Confidentiality is important


Ability to work in a variety of settings with culturally-diverse families and be culturally sensitive.


Always remember that the refugees came from a harsh environment, variety of difficult backgrounds warzones, conflicts, etc.


Discuss with them realistic expectations as well as what to expect from the American government, resettlement agencies, community masjids and other resources.


Absorb them within your community by partnering and matching them with other able families.


Establish your own community's Refugees Committee.


The following are suggested Case Management duties and responsibilities


Help with goal setting, case plan development and provide progress monitoring.


Advocate and refer as necessary.


Access, teach and Connect Refugees with needed and available community resources.


Coordinate services, arrange resources, including transportation and escort.


Meet with your client bi-weekly or monthly for up to 8 months. Contact must be held in-person or over the phone.


Follow-up.


Input accurate and complete data in their file.


Be a team player.


Adhere to your Refugees Committee policies, procedures and the professional code of ethics.


Conduct orientations and provide educational, learning and training opportunities.


Other duties as assigned by appointed Refugees Committee Officer.


If you need further assistance with this, contact Sheikh Badi Ali at (336) 988-0818 or email at: badi323@aol.com

-Imam Badi Ali leads a large Muslim community in Greensboro, NC


---


War News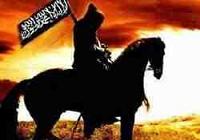 Breaking News: Russian and Assad's jet bombers committed two more massacres of civilians: 58 civilians killed in Idlib city, including 13 children & 13 women, and 30 civilians killed in Aleppo including 9 children and 8 women. So near Eid.

Syria: Islamic State fighters hit Tartous in Assad's heartland, in retaliation for bombing of civilians, and advance in Deir ez Zor.

On September 10, IS fighters advanced in the brigade 37 area of Deir ez Zor which has a Damascus regime Alawite garrison. The fighters exploded a truck bomb and advanced in the clouds of the explosion. Heavy regime casualties reported. Ez Zor is In southeast Syria.

On September 7, Assad's heartland city of Tartous was hit by two martyrdom operators from IS. Twenty three Assad troops and 20 of their civilian associates were killed. Russian forces are stationed in Tartous and it is the heart of Alawite cult supporting Assad.

Syria: Turkish Tanks in Syria. As Turkish tanks continued their advance against the Islamic State outposts near the Turkish border, IS is now hitting them.

On September 9, IS hit a Turkish tank killing 3 troops and wounding 1.

On September 6, two Turkish tanks were hit by IS which killed 3 Turkish troops and wounded 4.

Other News on Syria:
Joint Russian -American military action against Islamic Groups
BBC.com/news/world-middle-east-37324872

Al-Nusra mujahideen Commander killed in US air strike.
alJazeera.com/news/2016/09/air-raid-kills-syrian-rebel-commander-rebels-160909040202201.html

UN secretly working in support of Tyrant Assad in relief goods distribution.
alJazeera.com/news/2016/09/syria-war-aid-agencies-suspend-cooperation-160908164810695.html


---


Iraq

US Air Raids Continue. IS Hits Eastern Baghdad.
More US troops arrive. About 4500 US troops Working with Shia Forces. Saddam Anniversary. Both Groups issue Statements on 9.11

September 11. US air force bombed areas around Mosul killing 18 supporters of IS. [Who they were is not clear.]

US also bombed areas west of Ramadi to prepare the ground by another advance by Shia regime forces.

US surveillance to try and find IS leaders, in particular the caliph Abu Bakr al-Baghdadi.

Baghdad sources say that IS hit a Shi'ite upscale mall in eastern Baghdad killing 37

Kurdish forces were not able to advance against IS for another week but large forces are being prepared.

Eid al-Adha is the anniversary of the martyrdom of Saddam Hussain. He resisted the American invasion personally and after being captured went through a farcical trial in which he was seeking guidance from the Qur'an which he always carried. He went to his death reciting the kalima, very calm and unafraid.

On the Day of Arafah, both IS and al-Qaida issued statements on numerous internet outlets hailing the 9.11 attacks. In the incomplete translation issued by US monitors, both groups praised Osama bin Laden as a martyr and their spiritual leader.


---


News Within the U.S.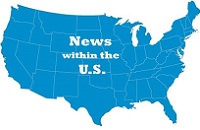 New York

Israel - based Rabbi arrested in $60000 kidnap murder case.
Yahoo.com/news/rabbi-arrested-york-divorce-scheme-involving-kidnapping-murder-004713969.html
(What a religion in which a woman cannot get divorce without the man's written permission ...NT editor )


---


Houston

Women being bought and sold in Houston. Slavery In our times.
Yahoo.com/news/sex-trafficking-victims-found-illicit-texas-social-sites-081445337.html

North Dakota

Historic Gathering of Native Americans protests Oil Pipeline
Yahoo.com/news/north-dakota-pipeline-fight-gives-spark-native-american-032652480--finance.html


---


New York

Good News! Charges dropped against African Muslim who killed wife's attempted Rapist.
By Sis. Aisha (Jamaat al-Muslimeen )

New York City - Al-humdulillah! Manslaughter charges have been dropped against Mamadou Diallo, a Muslim husband charged in the killing of his wife's would-be rapist, Earl Nash. Even Nash's family members asked that the charges be dropped against the 61 year old cab driver. The charges were dropped on Tuesday, September 6th. His license was suspended after his May 31st arrest but, it was due to be reinstated Wednesday, September 7th.

On May 31st, Earl Nash kicked his way into The Diallo apartment, exposed himself to Mrs. Diallo and proceeded to tear her clothes off. Diallo's wife was able to make a frantic call to her husband, who was not home at the time, while one of her cousins fought Nash off. Mamadou met his wife's attacker outside as he tried to escape by taking the elevator. However, his wife pointed Nash out to him.

The video shows Nash shirtless and with his pants hanging off his buttocks. At one point, during the skirmish on the elevator, Nash beat Mamadou Diallo with a belt and this is when Mamadou struck back hitting Nash multiple times in the head with a tire iron. An autopsy revealed that Earl Nash had cocaine in his system.

The fact that Mamadou Diallo was charged at all shows how uncivilized American society has become, in the new millennium. In some states, in order to claim self-defense, you have to have tried to escape your attacker until you could not run anymore. How illogical and absurd!

You should not have to be afraid of your attacker! Some laws will refer to self-defense as vigilantism. Technically, the prosecutor could argue that once Nash left the scene that Mamadou's wife was no longer being threatened and that he had no legal cause to go after him. What???!!!

But, people are convicted everyday based on such absurd, sociopathic arguments. It is no wonder that women and children in this society are left so exposed to these types of crimes without any chance of justice from the legal system.

Self-defense laws have been scrambled because of the prison industrial complex. Crimes that once warranted a ticket, trying to ride for free on a New York City subway, now require jail time! Corporations are making money off of this and the police, prosecutors, and judges are working together to do their part.

In Tirnidhi's Hadith, the penalty for rape is death. Not only did Earl Nash try to rape another man's wife but, he also assaulted the husband, as well. Mamadou Diallo was only trying to protect himself and his family, which is what a Muslim husband is supposed to do. I am wondering if Diallo would have been arrested and charged with anything if he had been a Hasidim husband defending his wife.

Initially, when he was arrested, Diallo was released without bail, which was probably a good sign. Al-humdulillah, he gets to be at home with his family!

(Source: NBCNewYork.com)



2016-09-11 Sun 16:09:47 ct


NewTrendMag.org