NewTrendMag.org News # 1664
[ Click on NEWS for back issues ][ OUR BOOKS ][ Contact ][ Previous Issue ]

19 Shawwal 1437 A.H.- July 24, 2016 Issue # 30, Newsletter #1664

---


Hadith of the Week

Muslims Must Change the Conditions of Women in this World
[Hadith from Sunan of Abu Dawood with compliments of Dawatul Quran,Bangalore,India]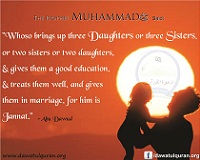 Comment by Kaukab Siddique: Half of all humanity globally is in most cases being oppressed by the other half. We must examine our behavior and create the opportunities for women to be the best they can be. Crimes against women are commonplace in America because the family system has crumbled and they are commonplace in Pakistan and other Muslim countries because the family system is so tight that it is suffocating their humanity.


---


TURKEY

CONTENT:

Bloody coup


Info for Muslims in general Muslim Arabs in particular
---


Bloody coup attempt on July 15 not first move by Gülen to topple Erdoğan
YUNUS PAKSOY, ISTANBUL / DAILY SABAH

The bloody coup attempt on July 15 was the latest move by the U.S.-based Gülenist Terror Organization (FETÖ) leader Fethullah Gülen to seize power in Turkey and attempt to topple President Recep Tayyip Erdoğan as well as the government. The first sign that Gülen was planning an ill-intentioned takeover in Turkey came to surface after Gülenist prosecutor Sadrettin Sarıkaya summoned National Intelligence Organization (MİT) head Hakan Fidan on Feb. 7, 2012 for questioning. Sarıkaya wanted to bring Fidan in to challenge him about speaking with terrorists. Fidan's phone call with then-Prime Minister Erdoğan turned this around, as Erdoğan strictly prevented Fidan from testifying before Sarıkaya. Many in Turkey have speculated that Sarıkaya intended to summon Erdoğan after the MİT head was questioned.In the wake of the Feb. 7 summons, many started to suspect the Gülen Movement was trying to challenge the government. Erdoğan said that this was his first signal of what was to follow.

Having waged a fierce political battle against Erdoğan, who is determined to shut down private Gülenist cram schools, FETÖ took a second step on Dec. 17, 2013 and started a wide-ranging wave of detentions and investigations into some government ministers as well as businessmen close to the government, on charges of corruption.

Through illegal wiretaps and falsified evidence, Gülenist prosecutors aimed to undermine the legitimacy of the government.

After the government weathered this first storm, a third step was taken by FETÖ on Dec. 25, when the investigation was expanded and Gülenists attempted to detain then-Prime Minister Erdoğan's son Bilal Erdoğan.

Many saw the events of Dec. 17 and Dec. 25 as an attempted coup that directly targeted Erdoğan and his government.

Since then, the government has expelled many Gülenists from the judiciary, military, police department and numerous state institutions. Tens of thousands of Gülenists, who disguise their intentions and dissimulate thier actions, managed to retain their posts.

The latest move by FETÖ to topple Erdoğan and overthrow the democratically elected government came on July 15, less than a month before thousands of military officers were expected to be dismissed from duty following the scheduled annual meeting of the Supreme Military Council (YAŞ) in early August.

On July 15, Turkey witnessed a horrific night, with assaults on democracy and the national will, when Gülenist soldiers and military officers staged an attempted coup. Fighter jets flying over Ankara and Istanbul all night, opened fire on civilians and bombed Parliament, deepening the shame for the Gülenists.

Despite the attempt by Gülenist military officers to drag the country into chaos, the will of the Turkish people, their resolution to defend democracy as well as the democratically-elected president and government, helped to repel the coup attempt. Pleas from President Erdoğan and Prime Minister Yıldırım for citizens to take to the streets and stand up for democracy led to a country-wide resistance against the coup attempt.

Gülen was quick to deny responsibility, but confessions of military officers involved in the putschist junta and several other remarkable incidents indicate that Gülenists were directly responsible for the attempted coup, which killed 246 police officers, soldiers and civilians.

Confessions of many putschists reveal that they acted on behalf of FETÖ.

Brigadier General Fatih Celaleddin Sağır, commander of an infantry brigade in the central city of Sivas, was on a list of people who the coup plotters planned to assign as martial law commanders had the coup been successful. Sağır confessed his connection to FETÖ during interrogation by prosecutors. According to statements published by İhlas News Agency, Sağır said he often attended meetings of Gülen followers, especially during the 1980s and 1990s, and had served "the movement" for 10 years.

Lieutenant Colonel Levent Türkkan, the aide of the Chief of General Staff, Hulusi Akar, who was detained after the coup attempt, has also confessed membership in the Gülenist Terror Organization (FETÖ), which he said was behind the deadly attempted coup on July 15.

Mithat Aynacı was a police chief in Istanbul until 2013, when he was dismissed for his role in the two Gülenist-linked investigations against the government, under the guise of a police probe into allegations of graft, targeting politicians. He managed to return to duty after he won a lawsuit against his dismissal. When tanks were heading to Istanbul police headquarters, Aynacı donned was found in one of the tanks. A video recording shows Aynacı, wearing a military officer uniform, entering the tank, and another one shows him forcefully pulled from the tank



---


IMPORTANT NOTICE:
TO ARABIC SPEAKING MUSLIMS IN PARTICULAR, MUSLIMS IN GENERAL

Turkey launched TRT AL-Arabiya, an Arabic language TV. To scan your TV box most of the TV's from Arab Courtiers, Iran, Russia and Pakistan broadcast on the address below:

TV INFORMATION
Galaxy 4R
99 W
11821 MHz Hor

Shortly, Turkey will broadcast in English to counter Iranian Press TV and Russian RT. Both presses give a spin on Middle East Issues, especially on Syria and Iraq. Iran supports the PKK, a communist Kurdish terrorist group, and PYD of Syria in order to give support along with Russia to Nusayri Assad. Imam Khomeini declared that the Assad Family is non-Muslim. However, Iran no longer sides with issues according to Islam rather they follow their nationalistic interests and Shia sectarianism.

Iranian non-Islamic policy has diminished Sunni support for Iran and provided strong support on a silver platter to the Saudi Kingdom. In Syria so many people including women and children have been killed by Tekfiri Assad and his Nusayri army. Half of the Syrian population has left the country and many Sunni cities were leveled to the ground with the help of Iran, Hezbollah and Russia. An estimated; only 10-20% of Syria, is Nusayri.

Many people mislabeled them as Allawi. Most Allawi pray and fast and they have mosques. Nusayris do not pray, fast and in their villages and cities do not have a single mosque. How do I know that? I am from the same Turkish region, Antakya.

Iranian Press TV is outright lying that all these killings and destruction is being inflicted by the opposition group and not mentioning a single line about Assad's forces killing and destruction.

Turkish Arabic TV and English News TV will start exposing their lies to the Muslim World. In the mean time, the Turkish American Bulletin will try bringing the Syrian and Palestinian Muslims struggles to you.

Communists, Leftist, European and American press have been attacking President Erdogan. Mr. Erdogan's party, AKP is reviving mutual and equal relation with the West, rather than a subservient relation as practiced by previous Turkish leaders. Because of this political awakening of Turkish Muslims, it is making Israel and Western countries uncomfortable.

Israel's strong and America's tacit support of Fethullah Gulen (parallel or deep government) is to reduce Mr. Erdogan's power. Gulen's Secret Police force and judges in the Turkish government were wire tapping top government officials including Mr. Erdogan and Mr. Davutoglu and transferring this information to Israel, foreign newspapers and governments. Any group or individuals that took a position against the Gulen group, the Gulen Police Force fabricated crimes against such groups or individuals were sentenced to jail by Gulen judges.

Gulen was openly used against the Turkish Government, for example when Turkish humanitarian aid was taken with Mavi Marmara to Gaza; the Israeli Army attacked the ship and killed 9 Turkish Muslims on International waters. Gulen criticized the Mavi Marmara and told the Wall Street Journal that aid organizers should have asked permission from Israel.

Gulen has over than 139 charter schools in the USA and making millions. However, recently the American people realized that the Gülenist are violating US laws. In fact, the FBI and Congress are investigating this group's activities.

Bekir Aksoy (Gulen's aid) claims that the Hizmet (service) deals with the cultural aspects of Islam and Gulen is a moderate Muslim. Mr. Aksoy has no shame since he knows that the Gulen Group stole university exams and gave to Gulenist students so that his students could pass the exam with high marks. As a result, Gulenist students infiltrated government services, police forces, judicial system and the military. He knows that the Hizmet serves Gulen's political power and the interest of Israel. Who is the Hizmet serving? For a fact, it is not to Turkey.

The group is realizing that the school ventures are losing their credibility, some schools are being closed and this time we find individuals, subservient to Gulen, are establishing businesses. For example a person in Milwaukee bought a YMCA building for one and a half million dollars. The sufficiency of this individual's income is questionable.

In the past, the Gulen Group told their followers to stay away from Arab Muslims. Now that they are going into business, they are trying to use Muslims for their business ventures. In fact they have begun to purchase some Arab Muslim organizations and Muslim outfits. The Gulen Group uses the logic that they will not hesitate to give an egg if they are expecting a goose in return. There is no question that this group is trying to use Mosques and Muslim organizations.

Historically, Lawrence of Arabia used some Arab Muslims against Sultan Abdul Hamid who did not sell Palestine to the Zionist. Today some Turks compare Gulen to Lawrence of Arabia who is trying to use Arabs and make money and use this money against Mr. Erdogan. A few years ago this group used an excuse of a forest fire in Israel, raised money in the US and they sent that money to Israel.

Arab Muslims should know Gulen. During the Gulf War when Iraqi scud missiles fell in Israel, Gulen gave a lengthy speech indicating his eyes got watery for Israeli Children. Yet, not a single Israeli child died. On the other hand because of the embargo against Iraq a half million Muslim children died, yet not a single tear came from Gulen. Israel decimated Gaza and their treatment of Palestinians resembles Nazi Germany's treatment of Jews, however not a single statement was made by Gulen about the Israeli bombardment.of Palestine.

During the Iraq War, Gulen without shame stated in his lengthy speech, he fabricated a lie that the people of Iraq deserved this punishment because their ancestors fought against the Ottoman. He has little historical knowledge, the Iraqi people were the last people forced by the British to separate from the Ottoman Khalifa. Gulen's motive to make such a lie was to instigate nationalist Turks against Arab Muslims.

In particular Arab Muslims and Muslims in general must be careful, we have lost Palestine and destroyed Khalifa Osmania because of our ignorance. In fact, Netanyahu openly made a statement and declared that the West Bank, naturally Al-Aqsa, will be part of Israel. The Middle East Issues will not be resolved without Turkey. Many people admit that Turkey is emerging as an economic and military power and urging alliances among Muslim countries. Western countries, particularly Israel, are underhandedly trying to stop the emergence of Turkey as a power. They will use any means necessary, whether a Gulen type, internal traitors or another Muslim power against Turkey. Even Iran does not like Turkey emerging as a sunni power. The Revolutionary Guards of Iran were having a joyful time at the early part of the Coup attempt in Turkey. Please click on the link below.

İran Devrim Muhafızları'ndan darbe kutlaması - Timeturk: Haber, Timeturk Haber, HABER, Günün haberleri, yorum, spor, ekonomi, politika, sanat, sinema

I am confident that Muslims will no longer be hoodwinked and they will stand solidly against any volatile situation. If they take a united position and support Turkey, Muslims will emerge as a world power and will be dealt with equally not as subservient with foreign powers. We should not be gullible to Zionist and Western propaganda.

It is ironic that when Turkey placed the country in a state of emergency, western journalists and Gülenist lackeys claimed that President Erdogan is like Stalin. However these same people were silent over the repeated states of emergencies in France (3 times in the last year and currently under a State of Emergency), Belgium and Germany. One example is ex-CIA officer Graham Fuller who compared Erdogan to Stalin and Joe McCarthy, Graham Fuller wrote a supportive letter for Gülen's green (permanent residency) card as published in the Wall Street Journal.

These westerners who criticize are at a high point of hypocrisy in claiming democratic ideals. Turkey is an emerging power in the most volatile and resource rich area of the world. The old western powers wish to maintain their stranglehold on the region and are not interested in the people's choices. Whether it was President Erdogan in Turkey or President Morsi in Egypt, the long hand of western interference in the internal affairs of foreign nations is a long and sordid history. The state of emergency in Turkey is only natural in order to defeat the domestic and international threats the July 15th attempted coup revealed.

Alhamdullilah, 99% of Muslims of Turkey courageously came on to the streets and confronted the coup participants. With their bare hands they struggled with the coup plotters and put their shirts in the exhaust pipes of the tanks so the tanks could not go forward and the exhaust fumes drew the soldiers out of their tanks. Over 240 people died and close to 2,000 men and women were injured. Even three women got into trucks, blocked the streets with the trucks and stopped the advancement of the tanks. Some women shielded young protesters to protect them from the soldier's bullets and the women lost their legs and arms. While these heroic sisters were interviewed in the hospital, they said they would not mind giving another leg or arm for the cause.

Not only Turkish but the Syrian Muslims who are refugees came on to the streets in protest of the coup. They shouted that they do not want Turkey to become like Syria. Overwhelmingly, Muslims supported Erdogan. Somalian, Azerbaijan, Kosovo, Albanian, Jamaat Islam in Pakistan and the Macedonian people went on the streets in their homelands and prayed for the success of Erdogan. In Palestine and in particular Palestinians in Milwaukee supported Erdogan.

Some people say that in the beginning Erdogan and Gulen worked together. At that time Erdogan did not know Gulen's intention to use this friendship to infiltrate in the government for power. In fact, it is coming to the surface from the coup plotters testimonies that they were used by Gulen. Many top supporters and right hand people have separated from Gulen. There are very clear testimonies that Gulen ordered his supporters in the Army to make the coup. With the help of Allah SWT, they were not successful.

Note: The latest info is that President Erdogan clearly stated that if the United States does not return Gulen, Turkey will not return any person that escapes to Turkey that the US has labeled as a terrorist. I believe this strained relation may push Turkey to the Russian block or at least follow a balanced foreign policy with Russia. Americans should pressure the Obama administration to return Gulen, by not returning Gulen the US will make a great historical mistake. I urge all Muslims to write their senators and congresspersons to place pressure to return Gulen to Turkey. USA should not believe Zionist propaganda that Erdogan is a dictator. If Erdogan would have been a dictator 99 percent of the Turkish population would not have responded to a cell call from President Erdogan and combat with coup soldiers, officers and die for what they believed in. Furthermore, Erdogan called for the people to be vigilant and in every city people are willingly standing vigilant and they are indicating that they will not return to their homes until they receive a directive from President Erdogan. This is the tenth day that people are guarding the streets in every city in Turkey.

Copyright © 2016 RISALE USA, All rights reserved.
Turkish American News
Our mailing address is:
RISALE USA
N2632 County Road AY
Milwaukee, WI 53006


---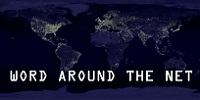 Word Around the Net
by Br. Kris


Pakistan parliament unanimously passes bill that cracks down on rape related crimes, and honor killings in step forward for women's rights in the country.
Dawn.com/news/1272264

Burka ban is constitutional Australian Supreme Court rules.
Independent.co.uk/news/world/europe/muslim-face-veil-niqab-burka-burqa-hijab-ban-workers-is-not-discriminatory-austrian-court-rules-a7131311.html

NATO tells Donald Trump, that if the USA wants protection Donald Trump must honor agreements, if (and God forbid this happens) Trump gets elected.
BuzzFeed.com/albertonardelli/nato-chief-hits-back-after-trump-says-he-wouldnt-automatical

In a win for the citizens of America, Congress shot down the fearmongering proposal to expand the Patriot Act.
PrivateInternetAccess.com/blog/2016/07/fourth-amendment-caucus-defeats-patriot-act-expansion-in-congress

Academics banned from traveling abroad in Turkey.
RT.com/news/352218-turkey-academics-ban-travel


---


Jamaat al-Muslimeen
National Islamic Shoora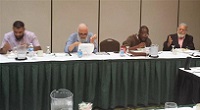 Jamaat al-Muslimeen's National Islamic Shoora: Greensboro, North Carolina. July 23, 2016

Once in a while Muslims get the opportunity to openly discuss and evaluate the situation in America .Seldom do they get an opportunity to outline what authentic Islam, based on the Qur'an and the hadith, says about America's issues. This cenrtral committee meeting in Greensboro was one of these instances.

The host was Imam Badi Ali, a soft spoken but dynamic organizer of Muslim communities particularly good with young people. The shoora committee members felt comfortable with such a caring host. Prayers were held and delicious food with Arabic delicacies was supplied by the local Muslim community.

The shoora leaders who made presentations on key issues were:


Kaukab Siddique


Badi Ali


Ashira Naim.


Ali Randall


Ayesha Jones.


Abu Talib


Robert Solano
Guest speakers were:
Laila Yaghi


Benjamin Harris


A local charitable group known as Al-Shurah Community Resources also presented.

A number of local youth activists arrived to help in various ways.



---


Photos:

Top right: Br. Kaukab presiding over the shoora with Br. Ali Randall to his right followed by Imam Badi Ali.

Photo below:

Sis. Laila's agony and sense of injustice can be seen in her face as she holds a picture of her beloved son Ziyad Yaghi.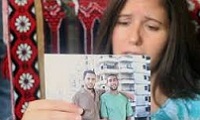 Photo: Sis. Laila Yaghi spoke to the shoora about her son Ziyad.

Br. Benjamin Harris is a teacher and uses creative methods to compare the suffering of Palestinians at the hands of Israel with the oppression of Black people by the police in America.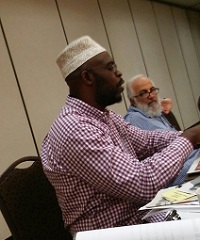 Br. Robert Solano is now the elder of the community and uses his unusual brand of humor to bind together the perspectives of various presenters. [The photo is not really representative of him and could be part of the humor.] He is very successful in the Hispanic community.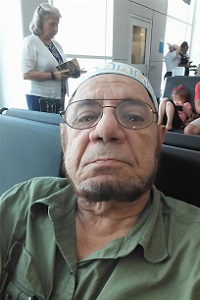 Political Prisoners :

AhmedAbdelSattar.org

FreeZiyadYaghi.info

FreeMasoudKhan.net


---


War News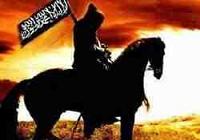 Afghanistan

Fighting rages as Taliban attacks Afghanistan's Kunduz. Taliban attack police checkpoints in Afghanistan's northern Kunduz province in a bid to take control of district.

Hundreds of Taliban fighters have largely taken over a district in Afghanistan's northern Kunduz province as intense fighting with the Afghan security forces continues.

After three days of clashes, Taliban fighters took over up to "65-70 percent" of the Qala-e-Zal district, Afghan officials said on Wednesday, as a part of an intensifying wave of attacks across the country.

"Parts of the district have fallen into the hands of the Taliban, but our security forces are fighting them back," Mahmoud Danish, a spokesman for the provincial governor, told Al Jazeera.

In a statement to Al Jazeera, the Taliban claimed the entire district had been fallen into their hands. Nabi Ghichi, the local police commander, told Al Jazeera that the Taliban attack began in the early hours of Monday, warning that he had little logistical support to push the armed group's fighters back.

District governor Mahbubullah Saeedi told the DPA news agency that 15 Taliban fighters, one Afghan security force member and one civilian have so far been killed in the fighting. Another 23 Taliban fighters and seven security force members have been wounded.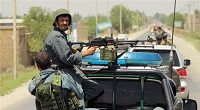 Scores of families have fled the district after the fight erupted.

"Most of the houses are empty as many fled the ongoing conflict in the district," Ajmal, a local journalist based in Kunduz, told Al Jazeera.

"It looks like the fight will continue for the next few days."

Kunduz is one of the most volatile provinces in the country's north. The capital of the province fell to the Taliban briefly last year, before being recaptured by government forces, and most districts have a heavy Taliban presence.

Kunduz was threatened again in April, when the attacks were repelled by Afghan troops working with US forces. US President Barack Obama announced earlier this month that he planned to leave 8,400 American troops in Afghanistan at the end of his term - an increase from his previous plan, reflecting the difficulty of drawing down the US presence in the country.

In response to Obama's announcement, Taliban spokesperson Zabihullah Mujahid told Al Jazeera: "Whether the US decides to keep [its] troops in Afghanistan or not, whether the numbers are more or less, we will continue to fight them. The Afghan Taliban on Tuesday rejected claims that the movement had been weakened after its leadership transition, saying the recent lull in operations was due to the holy fasting month of Ramadan.


---


July 23: A big march by Shias, known as Hazaras, in Kabul was hit by IS human bombers. Casualties are very high, said to be at least 80 killed. Three days of mourning have been declared.


---


War News: Syria

ISIS Advancing on Three Fronts: Kurds Enter Manbig but are hit Hard+ Jet bomber Shot Down

[Source: SOHR and wire services]

The Islamic State is advancing on three fronts in Syria:


Hama


Homs


Damascus


But IS faces difficulties in Manbig.

Damascus city, the last refuge of Bashar al-Assad, was hit by heavy mortar fire on July 24. At first reports 8 people were killed in the city and 25 wounded.

In the Hajar al-Aswad suburb just outside Damascus, IS seems to be in complete control and has set up a Sharia court.

In Hama province, east of the city, in the Salamiyah area, Islamic State fighters and Hizbullah and other shias supporting the regime are locked in bitter fighting as IS continues to advance. 15 of the regime supporting troops were killed on July 23 and 4 captured. Islamic fighters also suffered heavily and lost 12 killed.

Also on July 23, the slow Islamic State advance past the oil fields towards Homs city continues with serious clashes between Shia fighters and Islamic state mujahiedeen. A regime jet bomber was shot down by IS machine gunners killings its crew of two including a senior colonel.

The regime has been bombing the FSA mujahedeen in suburbs of Ghouta abutting Damascas but its troops were not able to advance.

In the city of Manbig, known as the corridor to Turkey, the US air force bombed a way open to help the Communist Kurds to advance. The Kurds entered the city but were immediately counterattacked by Islamic State fighters. The Kurds have lost 24 killed, considered a heavy loss, and their funerals were being held in the villages of Ras -el-ein.

Bombing by the US air force and the Assad air force is causing a steady loss of civilian lives and destruction of resources.


---


Iraq:

Intense Heat Wave Stops Military Operations but ISIS attacks Baghdad Police

From July 21 to 24, an intense heat wave gripped Iraq with temperatures going up to 52 degrees Celsius. Schools were closed.

The regime and US air force suspended operations but on....

July 23, Islamic State fighters attacked Baghdad police in the northern tip of the city killing 12 officers.


---


PAKISTAN





Rulers attitude on Kashmir disappointing
People of Muhammad, pbuh, vs. slaves of the West
by Qaiser Sharif

LAHORE, July 23; Ameer, Jamaat e Islami, Pakistan, Senator Sirajul Haq, has said that Kashmir was destined to be a part of Pakistan but this appeared to be something difficult under the present rulers.

Addressing the JI central workshop at Mansoora on Saturday, he said that Kashmir issue was not the priority of the rulers who were actually rubbing salt on the Kashmiris wounds through the exchange of gifts of Saris and mangoes with Modi.

Sirajul Haq said the rulers' attitude showed that Kashmir was an issue not of the rulers but of the Pakistani nation and the Kashmiris, and they were simply trying to befool the masses through their catchy statements.

He said, had the past and the present rulers of the country made serious efforts to resolve the Kashmir issue, some kind of result would have been there by now. He said the Kashmiris had been struggling for accession to Pakistan for the last seventy years and their unparalleled struggle and sacrifices had inflicted a big blow on the face of India. The Kashmiris were waving the Pakistani flag on every occasion and burying their martyrs in the same. They had been celebrating Pakistan independence Day on 14th of August in a big way and observing India's independence day as Black Day.

He said if the Pakistani rulers had backed the Kashmiris freedom struggle, India would never had the courage to play with the lives of the Kashmiris.

Sirajul Haq assured Kashmir's Hurriat leadership that the Pakistani nation did not endorse the policies of their cowardly rulers and that the liberation of Kashmir was at hand.

The JI chief further said that the plunderers of public wealth would not escape accountability as the nation was determined to bring them to the dock. He said the passports and the properties of the plunderers would be confiscated and they would not be allowed to flee the country.

Sirajul Haq said it was a golden opportunity for the Prime Minister to present himself and his family for Ehtisab so that the big guys looting national wealth did not get an opportunity to get off.

He said the corrupt elite had been coming to power again and again and transferring national wealth to foreign countries. This coterie was responsible for all the socio-economic ills in the country and the huge foreign debt. He said the class based education system was the root cause of the growing poverty. A qualified son of a poor man would only become a peon or a clerk while an incompetent and undeserving son of a rich person was appointed head of a department.

He said that the war between the slaves of the west and the followers of Muhammad (pbuh) was in the final stage and the success would embrace the honest and God fearing, with active public support.


---


News Within the U.S.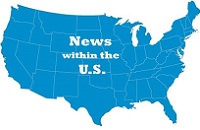 Our America: Boston, Massachusetts

Large Protest Against Police Brutality Ignored by the Media

by Sis. Karin Friedemann [Boston]

On July 13, 2016 a very large demonstration organized by Mass Action Against Police Brutality took place at the police headquarters, then walking 3 ½ miles through Boston. In the beginning speeches, much mention was made (that was omitted by all media) by his sister of the June 2015 killing of Usaama Rahim by Joint Terrorism Task Force along with FBI and Boston police.

As the demonstration proceeded along through the projects of Roxbury, the crowd swelled to several thousands. You could not see the end of the demonstration, the street was completely filled. Protesters eventually shut down all traffic at the Dudley T station while giving short speeches and then more speeches at Dudley Square filling every inch of space. The crowd was very ethnically diverse and in a very loving supportive energetic mood. When the mother or sister of a police victim began to cry, the crowd would shout out words of love and encouragement. One speaker wondered where all these supportive people were before, when she really needed them, at the time police committed these acts.

Recently, Boston Mayor Walsh made statements supporting police officers without also stating clear support for the lives of Bostonian civilians. There is a corrupt "Irish cop" mafia culture in Boston. However, Boston is also known for being reserved and not instigating police riots and
Police lined the crowd on bicycles but did not interfere with the crowd. In one instance, a white bigot rushed into the crowd and punched a Franciscan monk. A supporter of the march chased the attacker off. The police did nothing. The crowd was such that the police had to step aside. It was a historic day. Bostonians don't usually have large protests.


---


Our America: New York

It's Kumbuya Time, Again "Black Lives Matter" Selling Out!

Do you Remember the Lone Ranger and Tonto!

by Sis. Aisha [Jamaat al-Muslimeen]

New York City - "An attack against law enforcement is an attack against all of us," is the quote that came right out of Pres. Barack Obama's mouth after the killing of police officers in Baton Rouge, Louisiana by a Black Marine. There is an old joke where White comic book hero the Lone Ranger and his Native American side-kick Tonto, which is Spanish for idiot, are surrounded by angry Native Americans. The Lome Ranger turns to Tonto and says, "It looks like we're in a lot of trouble, old friend" and Tonto turns to the Lone Ranger and says, "What do you mean 'we'' Paleface?" I asked a similar question when Pres. Obama made the statement, "...an attack against all of us." I asked, what do you mean "us?" He has never made such statements when Black fathers have been assaulted or murdered by police in front of their children.

Many people believe that the house slave was always responsible for foiling slave revolutions. It was the mulatto (biracial) slave, too. They were a threat because they identified with their oppressive, powerful, slave-owning White parent, not the weakened Black enslaved one. This can be said of biracial people, today. This has not and will not always be the case, it simply takes a high level of awareness and a large dose of humanity for one to come to hate oppression, whether he is being subjected to it or it's someone else. Pres. Obama sounds like a brainwashed snake. He is the example of the emasculated mulatto Black male, who goes along to get along rather than raise his voice for fear of retribution from his White family members and constituents.

Remember, Pres. Obama's security forces executed a mentally ill Black woman, on White House grounds, in a her car while her baby daughter was in the back seat, in October 2013. Strange how other people can jump the White House fence with or without weapons and be arrested, peacefully? Of course, Pres. Obama is not going to join ranks with Black people against police criminality. He sees himself as a powerful, oppressive European leader! Of course, being an oppressive Black leader does not help him either, nor anyone else!

A telling sign of Pres. Obama's weakness is how he behaved after receiving backlash for saying to police as having acted "stupidly" in the illegal arrest of his friend, Historian Henry Louis Gates, Jr. in his own home. Pres. Obama's response to the criticism from the nation's police force? Invite the White racist arresting officer for a beer. It was kumbuya time!

Now, it is kumbuya time for Black Lives Matter! Last week, members of Black Lives Matter were having a barbecue with police officers in an apparent photo opportunity. I guess, because many police officers want the FBI to put Black Lives Matter on its terrorist organization list. So, it is kumbuya time. If this were an effort for both groups to recognize each other's pain of loss then, fine. But this is never the case, Many police officers only know their pain of loss and do not recognize anyone else's. So, I do not support this barbecue.

Let's not forget that the main goal of Black gay groups, such as Black Lives Matter, Color of Change, etc is to gain prominence among Black folk by replacing the NAACP or Urban League. Then, they can promote their gay agenda in the Black community. The Black gays do not have the same leverage as the White gays do and that is exactly what it is because homosexuality is not favored among many Americans, in general. They feel it is being forced on them.

WNBA Fines Players

The WNBA (Women's National Basketball Association) issued $5000 fines to its New York, Indiana, and Phoenix teams and $500 per player for the use of protest shirts worn during pre-game warm ups. The warm ups had messages that were in support of slain officers and murder victims of police. Adidas is the sponsor of these athletic warm ups and although the Adidas logo was visible, the league found it necessary to fine the teams for violating team uniform rules. WNBA President (and female figure-head, HNIC, etc) Lisa Borders stated the typical double talk about supporting players rights to free speech but also having to enforce league rules.

Many players were outraged!

Phoenix Mercury's Mistie Bass (Rock 'n' Roll Legend Chubby Checker's daughter) responded: Don't say we have a voice and then fine us because we use it. #notpuppets #cutthestrings. Many other notable players, such as New York Liberty's Tina Charles and Indiana Fever's Tamika Catchings, were very quick to point out how the league backed the players wearing rainbow colors on their warm ups in support of the victims of the Orlando gay club shooting. Why is supporting Black victims of police shootings so incredibly controversial? Now, the uniform code needs to be imposed? Is this league, with majority players of African-descent, only for the promotion of its gay pride nights while discouraging any concerns regarding police murdering unarmed citizens across America?

Owing to protests from WNBA players, some NBA players, and activists, the WNBA announced, on 7/23/2016, that it would rescind the fines and work with the WNBA Player's Union during the Olympic break. The outcry against the league was overwhelming. Players protested by not taking any questions about basketball but, only on other issues. Lisa Borders takes her orders from Zionist ring leader and NBA Commissioner Adam Silver. I find it refreshing that players did not acquiesce to league demands and actually questioned the leagues hypocrisy in supporting the gays and not Blacks, who make up most of the leagues players. Kudos. Not all of these players support homosexuality.

(Source: FoxNews.com)


---


Viewpoint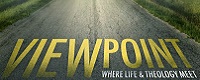 Zionist Jews Claim they have the Right to Make Cartoons of the Prophet, pbuh, because they Believe in Freedom of Expression. CODOH reminds them how far that is from the truth.
New trend Editor


Letter to PEN
By David Merlin
Published: 2016-07-15

Dear PEN-

Greetings from the Committee for Open Debate on the Holocaust. We are reaching out to progressive organizations to encourage defense of free speech and open discussion. We are asking people to Speak Up for Free Speech.

Few people know (especially outside Europe) that asking questions or expressing doubt of "Official History" has been made a felony in many Western Countries. These laws are generally directed at what is called "Holocaust Denial."

The penalties in France can be up to five years in jail. In Austria the maximum sentence is 20 years. The numbers are low but there is a constant persecution of artists, comedians, and scholars under these laws.

There are many reasons why laws which criminalize discussion and debate are wrong. CODOH is collecting people's comments regarding these laws. We invite you to participate with a short video for us to post. See our video on YouTube here
YouTube.com/watch?v=5OAlBWA2Jvc

Respectfully,
David Merlin,
Committee for Open Debate on the Holocaust
PO Box 20774
York, PA 17402
feedback@codoh.com

The enemies of tolerance are not always the same. Nor are their targets. However, one certain sign of bigotry is an unwillingness to allow others to speak.



2016-07-25 Mon 20:14:07 ct


NewTrendMag.org