NewTrendMag.org News # 1641
[ Click on NEWS for back issues ][ OUR BOOKS ][ Contact ][ Previous Issue ]

5 Jumaada al-awal 1437 A.H.- February 14, 2016 Issue # 7, Newsletter #1641

---


Hadith of the Week

Women in the Islamic Struggle
Narrated Anas bin Malik, r.a. [Excerpted from a long hadith.]

Um Haram, r.a. said,
"What makes you smile,
O Allah's messenger?"
He said, "Some people of
my followers were
presented before me
(in a dream) as fighters in Allah's Cause."
He said the same as
he had said before.
I said, "O Allah's messenger! Invoke Allah to make
me from them."
He said, "You are among
the first ones."
[Sahih Bukhari 9.87.130]

Comment by Br. Kaukab Siddique:
In Islam, participation is based on ability, not on gender. During the Caliphate of Usman, r.a., Um Haram, r.a., joined the Islamic naval force led by Muawiyya, r,a. She died during the campaign owing to an accident..


---


Our America

Greensboro, North Carolina
Hail the New Generation of Muslims.
by Imam Badi Ali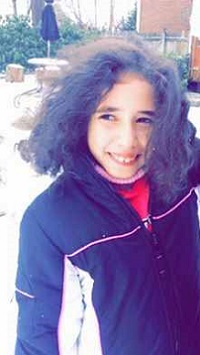 All praise to Allah (swt). My daughter, Ramma, is now officially the President of 3rd Grade at Triad Math and Science Academy (TMSA). She's following the footsteps of her sister, Maitha, who is also the President of the student body. I am so proud of all of my children, Alhamdoillah.


---


San Francisco
Open Air Urinals in the U.S.A.: Nasty Situation for Women and Children
by Sis. Aisha [Jamaat al-Muslimeen]

San Francisco, some would say it is one of the sister cities of the Sodom & Gomorrah legend, New York being the other one. There is a fight that has begun there against open-air urinals or pissoirs, as they are referred to in Europe. These are located in England and France and make it readily available for men to use whenever they need to do so. Of course, as usual, in these male-centered societies, women and children are not even given any consideration when it comes to relieving themselves.

These public urinals have been showcased on shows highlighting the weird provisions in countries around the world. Well, somehow the public urinal has made its way to San Francisco's popular Dolores Park, which, recently, underwent a $20 million dollar renovation that includes increasing the number of public bathrooms from a meager three to twenty seven.

Six civic organizations have sent a letter to the city of San Francisco threatening a lawsuit if the public urinals are not removed within twenty days. They claim that the open-air urinals are a "flagrant violation of the law and basic public policy", is unsanitary and discriminatory towards women and children because it is only designed for adult male use. The open-air urinal is a circular cement structure with a shielded gate on-top for "privacy." There is a drain located in the center for the urine to flow down into it.

This issue and the negative feelings towards it is no different than what the Muslims in Tunisia are going through with the European tourists flocking to the beaches and displaying their nudity there. The problem in Tunisia is that you have the staunch defenders of Islam being countered by more mainstream Muslims. Now, it becomes Muslim vs Muslim, rather than Muslim vs kuffar. Then again, once Muslims have left the Islamic fold they are to be counted as kuffar, anyway. There are efforts there to curb Muslim sentiment toward "fanaticism," which is a dirty word for the Shariah. Of course, the Western nations applaud this effort to curb Islamic practice. However, the fight in Tunisia, although more involved, is less complicated with the Qur'an as a point of reference.

The San Francisco fight could be a little more daunting. What is the point of reference for those fighting against the indecency of public urinals? Scripture? LOL! Surprisingly, Americans can be pretty conservative and family oriented but, in America it is not the majority that wins. It is big business. The feelings of Americans have never been considered. After all, look at the courts and how they have betrayed the American people by "legalizing" homosexuality and forcing businesses to cater to this sinful lifestyle. Without God or his Law a factor, the arguments against immorality in this society would need to be compelling
(Source Kron4.com)


---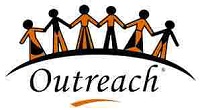 Jamaat al-Muslimeen Activity in 16 degree weather in Newark, Delaware.


Feb 12, 2016. A 4-page document was given to 41 people after Juma' salat.

It was 16 degrees in the sun, so people were rushing to get to their cars. The 4-pager could only be given to 41.

The khutba was above average. The imam, Arab brother, gave the example of a Sahabi [Companion of the Prophet, pbuh] who embraced Islam after meeting the Prophet, pbuh, JUST ONCE. The imam challenged the audience, mostly immigrants, to ask themselves why no one has accepted Islam at their hands although they have been here for 8 years or more.

The Jamaat al-Muslimeen 4-pager consisted of the following:

&
Br. Kaukab's scathing Islamic analysis of President Obama's opportunistic visit to Masjid Rahma [ISB] in Baltimore.


Mujahideen in Syria blocked Russian-Hizbullah advance towards Aleppo. Indiscriminate bombing by Russia and Shiites-Alawites of populations which have no anti-aircraft defenses.


Tribute to Br. Rich for his work with the New Trend web site, newtrendmag.org, which received 20171 visitors in January. Also highlighted web sites linked to New Trend of three Muslim political prisoners : Ahmed Abdel Sattar, Ziyad Yaghi and Masoud Khan. [Egyptian, Palestinian and Pakistani]


Political Prisoners :

AhmedAbdelSattar.org

FreeZiyadYaghi.info

FreeMasoudKhan.net


---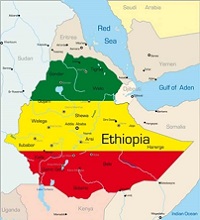 Jamaat al-Muslimeen's Humanitarian Program in Ethiopia. Arrival & First two Weeks.
by Sis. Ashira Naim.


I Arrived in Ethiopia on January 7th, and am getting rest and recovery from 12 straight hours flight, with 2 and a half hours stay in Dubai airport, followed by about 4 more hours to finally enter Bole Airport in Addis Ababa. And now, after 10 days in Addis, followed by an hour's ride to the bus station and a one and a half hours bus ride (taxi) to Adama/Nazareth, we find that we are not quite settled yet.

Nevertheless, after 3 previous visits to continue our program here, this is all too familiar. Peering out my window or from the balcony, I feel comforted by the beauty of the mountains against the skyline and by the peaceful "march" of the sellers and buyers throughout the streets. This is Addis Ababa, the Capital city. Joining the flow I realize how much I have neglected daily walking exercise as my knees remind me with each step. So, after exchanging dollars for birrs, I make my way back through the streets and to my balcony. Oh yes, visitors came today--a wonderful Christian lady who sat next to me on the plane from Dubai had come to visit me at the hotel along with her husband and 17 year old daughter. In the hotel restaurant it soon became clear why she had brought all of them along. I was to be the object of their dawah. Afterall, it was Sunday.

Fortunately, these were intelligently sincere Christians and we were able to exchange ideas in peaceful discussion. My appeal to them was my "Islam in a nutshell" as seen on the masjid webpage. (See www.Masjid JAM).

The news of the freezing weather on the East Coast of the US was met by an astonishing change in the weather here in Ethiopia also. Though not as drastic as the snow and cold there in Baltimore, MD where I and my family live, the temperature throughout the Ethiopia also fell and was accompanied by forceful winds blowing blinding dust in some parts. We thank Allah for His Mercy.

The uprising of farmers and students in the Oromia region made for a delay in my departure from Addis to Adama (Oromia region). Reports since the latter part of December, 2015 revealed that police had shot and killed some of the demonstrators. I thought to myself "how small the world has truly become" same problems of police killing citizens, oppression, corrupt government, lamenting people worldwide.

18th January, I stood at the receptionist desk to pay for my room in Adama. It was one day before the yearly Christian celebration, Epiphany. Now, it appeared things were back to normal as the people marched and chanted full breast across the entire road in both directions, carrying crosses, wearing crosses, robes and full traditional dress. People from all over the world come to Ethiopia (primarily Addis Ababa, the capital city) to participate in this celebration.

It didn't take long to realize that the cost of living has also risen in this country and the poor people (that's an overwhelming majority) --their lamentations fall only on the ears of their fellows in suffering, for the leaders are DEAF. Talks with young men over coffee and tea always revealed the same: "We are hungry; we have lst degrees and some have 2nd degree, and there are no jobs here, and we are punished if we say anything!" Though it sound simple, it was the simple truth to tell them that it is the same way all over the world--US, France, etc. watch the world news stations and keep up with what is going on all over the world.

Since then, for over a week now I have moved to another side of town--right near a masjid so that I can hear the call to prayer, Alhamdullilah. Soon we will begin the program of feeding the hungry/needy and report to you, inshallah. With All Praise and Thanks to Allah for keeping us safe through this journey. And May Allah's bountiful blessings be bestowed on all who contributed to this effort. Amen.

This I told the young men one day and now it rings in my ears, but I don't remember where I got it from: "This is God's Work. No man can do it, and no man can stop it


---


SPOTLIGHTS from Imam Badi Ali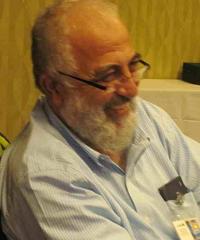 I think that using the electronic tools of today such as the iPod, iPad, and iPhone is not smart, but it contributes to the ignorance of the new generation. They are not depending on their brains or memory anymore. They are online Googling the answers and that's that. They do not memorize anything anymore.


Those who use their digital tools all the time are becoming antisocial. They do not know how to interact with other humans.


These digital tools are taking over our lives. They're becoming an alternative for TV's, movies, other sources of entertainment, and our educational resources.


Let us hope they don't become an alternative for our friends and family.


Another form of addiction - you can call the new electronic tools Digital Drugs. They make us look like walking zombies. People are walking and driving around and they're all hooked to these small screens in their hands - a new form of addiction.


We are paying a heavy price for this new technology. Look at the new statistics about car accidents, educational performances, and loss of memory, new social diseases, stress and anxiety.


Nowadays, it doesn't matter whether people can pay their bills. What's important to them is pursuing the brand name of the iPhone.


iPod, iPhone, iPad, or ice cream. The Arabs did not invent any. They only invented, "I scream!"


-Imam Badi Ali leads a large Muslim community in Greensboro, NC


---


RESEARCH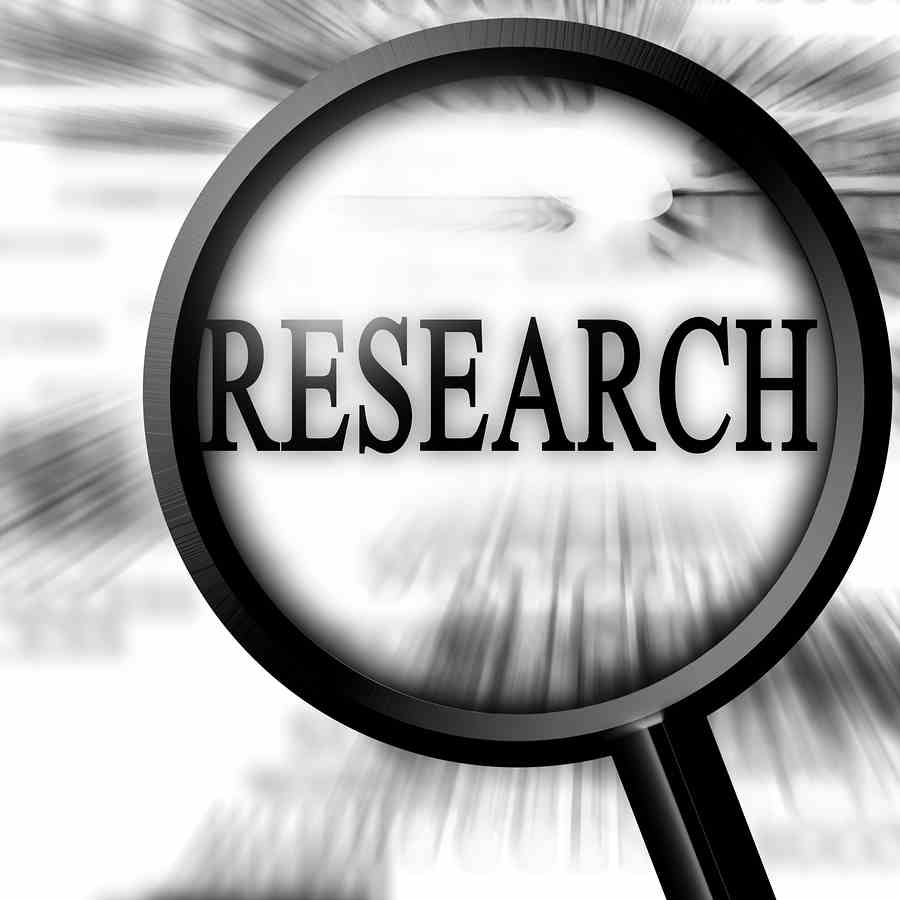 Hunt's mind-blowing documentary on holocaust claims.

Muslims Should Study the Jewish Holocaust story, the main source of sympathy for Israel and the control of media by International Jewry. New Trend and Kaukab Siddique do not have expertise in holocaust studies, so we are indebted to Bradley Smith and others who have been critical researchers in this field.

The Majdanek Gas Chamber Myth (DVD)
by Eric Hunt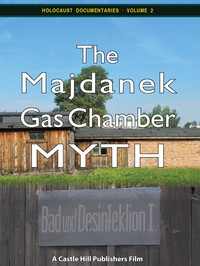 The Majdanek Gas Chamber Myth debunks the "Gas Chambers Disguised as Shower Rooms" propaganda coup. Majdanek was the first major concentration camp liberated by the victorious Allies. Upon capture by the Soviet Union, original propaganda claimed that 2 million were murdered in a "factory of death" which included seven homicidal gas chambers.

However, Majdanek was captured largely intact and a large amount of documentation and physical evidence helps to acquit the Germans of the "Gas Chambers disguised as shower rooms" blood libel.

The original, outrageously inflated propaganda death toll has precipitously dropped, and 5 of the 7 originally alleged "homicidal gas chambers" have been admitted to never have served as homicidal gas chambers.

Hunt's mind-blowing documentary on The Majdanek Gas Chamber Myth is now available on DVD! CODOH offers it at a low price $9.95: With thanks to: Bradley Smith, CODOH, P.O. Box 439016, San Ysidro, CA 92143


---


War News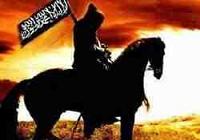 Syria

Hizbullah with Russian air support Approaching Aleppo. People fleeing towards Turkey.

Kurds took advantage of situation to capture border areas.
Turkey Responds.
Assad's Shiite- Alawite Troops run into Deadly Ambush near Damascus [From wire services.]

February 14: Intense Russian bombing continues across Syria, mostly on the "moderate" FSA controlled areas, but also against al-Nusra in Latakia and ISIS in DEr ez Zor and Palmyra.

The bombing triggered outflow of the civilian population. A wave of fear has spread owing to Russian bombing which is around the clock and hitting many civilian areas. The second fear is that if Aleppo comes under siege by Hizbullah, food supplies will be cut off to break the population's support of the Islamic fighters.

Hizbullah has now captured the village of Tamoura after its defenders were wiped out by the Russian bombing campaign. If Hizbullah captures 4 more villages, Aleppo will be encircled.

Mujahideen groups from near the Turkish border withdrew to defend Aleppo. YPG Communist Kurds took advantage of the fluid situation to capture several northern villages.

Assad's exultation over the Russian bombing evaporated when his forces fell into a well coordinated by Jaysh al-Islam [the army of Islam] near Damascus. First reports indicated 45 of the Shiite-Alawite troops were killed but latest figures from the Associated Press are 75 Alawite troops killed. There are reports of grief in the ranks of the regime.


---


TURKEY

For once a Muslim country supports mujahideen [somewhat].

On February 12, Turkish tanks on the border with Syria opened fire on the YPG Kurds who have occupied border villages.

On February 13, Turkish tanks and artillery continued to shell the YPG Turks inside the Syrian border. Turkey is saying YPG must withdraw from the border villages. Turkey says, the Kurdish move, which Assad's forces have now joined, is a way of ethnic cleansing to force the population of Aleppo to run away from their homes.

The YPG Communists are refusing to withdraw and the US air force supports them. A strange situation because USA is an ally of Turkey.


---


Afghanistan

Afghan Taliban use captured Humvees

February 13. [From Reuters]

LASHKAR GAH: Taliban insurgents in captured military Humvee vehicles launched martyrdom attacks in the southern Afghan province of Helmand on Saturday, killing several members of the security forces in the district center of Sangin, a senior official said.

The incident came amid bitter fighting in Helmand, a traditional Taliban heartland where insurgents have overrun many areas, leaving government forces in some district centers including Sangin and Marjah barely clinging on.


---


Iraq

Serious Clashes between Baghdad troops and ISIL

February 14. Fighting continues between IS groups who have withdrawn from Ramadi under US air strikes. The fighters are mounting counterattacks outside Ramadi.

An attack just outside northern Baghdad left numerous police officers dead and wounded.

Fallujah remains under IS control.

Shiite atrocities against Sunnis have been reported from Diyala province.

More than 500 US special forces are now in al-Asad air base north west of Ramadi.

The northern areas of Iraq, Kurdish majority, remain under IS control with ongoing skirmishes with westernized Kurdish forces and US air strikes.


---


Mali [West Africa].

Ansar Deen attack on UN force after Germany Announced Troops going to Mali. [From Reuters.]

On February 12, an African Islamic human bomber attacked United Nations troops at Kidal in northern Mali. Six UN troops from Guinea were killed. Ansar Deen has accepted responsibility. It has announced the bomber's name: Muhammad Abdullah bin Hudhayfa al-Hosni from Mauritania.

Ansar's leader is a Taurag named Iyad Ag Ghali.

The attack came immediately after Germany announced that it was sending 650 troops to Mali to fight the Islamic uprising following the German president's visit to Mali.

Ansar issued this statement after the attack:

"The (Kidal) operation is a message to the Crusader invaders and all those who support them and promise to send their soldiers to us, like the German President said in his current visit to Bamako."


---


Libya

ISIS Shoots Down Two Jet Planes of the West-backed Regime

February 13 [Quoted from Al-Jazeera.]

Looks like they are using Gaddafi's weapons... Editor New Trend.

A Soviet-made MIG-23 fighter seen during the Libyan Army Officers 5th Forum in 2015 [Mahmud Turkia/AFP/Getty Images]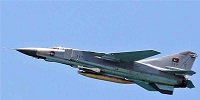 A MiG-23 fighter jet flown by Libya's internationally recognized government was shot down as it carried out air strikes on opposition positions in the coastal city of Benghazi.

Nasser el-Hassi, spokesman for the government's forces, told AFP news agency the plane was shot down in Qaryunes, northwest Benghazi, as it bombed targets on Friday.

A military source said the pilot survived having parachuted to safety, but his whereabouts were not immediately clear. It was the second military air crash this week.

Brigade General Saqr al-Jaroushi, a Libyan military official, also confirmed the incident to the Associated Press.

On Monday, another MiG-23 operated by forces loyal to Libya's recognised government crashed near the eastern city of Derna after attacking fighter positions.

The LANA news agency, which is close to the recognised government, blamed "technical problems" for the downing.
Before crashing, the fighter had carried out raids on Islamic State of Iraq and the Levant (ISIL) positions about 15km from Derna.


---


PAKISTAN





Red Mosque Leader, Maulana Abdul Aziz, Under Pressure from Sectarian Interests and his own "Daughters"
[From New Trend's Pakistan monitor.]

Pakistan is effectively under military control. General Sharif carried out a sophisticated takeover without declaring a coup. The country now is in a situation where anyone sympathetic even in expression to the mujahideen can be arrested. The Islamic fighters can now only be called "terrorists" while military personnel killed in operations against the Muslims are described as "martyrs."

The only person defying the military mind set of the Pakistani system is the leader of the Red Mosque in Islamabad, Maulana Abdul Aziz. Secularist and Shia elements have become very bold . They have heavy infiltration in the media and the military and are loudly calling for the arrest of Maulana Abdul Aziz. The Maulana has big support in Islamabad's Islamic seminaries and mosques and among the ordinary workers and artisans, the masses. Still, the pressure on him is intense both from his own constituency and externally from the Shias in the governmemt.

Military action against him would turn multitudes of ordinary Pakistanis against the military who often see the military as a positive force. General Musharraf was brutal enough to attack the original Red Mosque. It took the country by surprise and led to Islamic uprisings in the tribal areas from where many of the female students had come to study at Jamia Hafsa, the female wing of the Red Mosque.

The pressure on the Maulana also comes from his own people. The young women in the seminary attached to the Red Mosque think that in a Muslim country they should have the right to express support for mujahideen. They issued a statement supporting the Islamic State, IS, and the caliphate of Abu Bakr al-Baghdadi al-Qureshi al Hussaini. This was too much even for Maulana Abdul Aziz. He disassociated himself from the statement.

A further problem for him is that a part of the Red Mosque school system is dedicated to Shaykh Osama bin Laden. This was done before the current General Raheel Sharif cleverly clamped down on all fighters against America.

Now if Maulana Abdul Aziz removes the dedication to Osama, his own community will turn against him.

The Maulana has found an interesting way out of his dilemma. He says he wants to pardon General Musharraf for his brutal assault on the Red Mosque and Jamia Hafsa. Again the several thousand women studying there find this "solution" repulsive and unacceptable.


---


Strategic Studies: Controversial but Thoughtful

Muslim World: The Leaders Who Could Not Lead
By Mahboob A Khawaja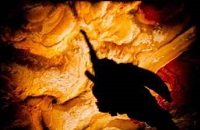 Synoptic View of the Contemporary Muslim World

The entire Muslim world is engaged in self-destructive conflicts. Unwarranted wars and sectarian bloodbaths are the order of the day, so unparalleled in contemporary history. You wonder, what are they fighting for? While the 21st century stands at the verge of knowledge-based global transformation, ignorant and arrogant leaders are perpetuating individualistic political absolutism and tyranny to divide the Muslims.Who are the real warriors fighting for human freedom and justice, and who are the hired culprits to prolong proxy wars for other hegemonic powers? Both the US and Russia are competing for hegemonic strategic influence, increased sales of weaponry and to acquire direct control over the natural resources of Arab Middle East. Western Europeans - the former lords of colonialism - prefer their own strategic priorities wherever they could find a gap between the two competing superpowers.

People are not the target of mind control, but victims of the interventionist policies and raging wars. Believe it or not, people are little more than numbers in police-run states as they could not challenge the Arab authoritarianism for decades. It was unthinkable that ideological adversaries like the US and Russia would some day collaborate to bomb the Arab people, their culture and habitats. The Middle East is not a fertile place for ideological contrasts as the Arab culture and civilization overwhelms the entire landscape. At issue are political change and the aspirations of younger generations for an effective role in shaping the present and their future. Yet they are denied opportunities by the authoritarian rulers to have any say in the political change. Arab Spring articulated a vision that became an illusion as it was rapidly replaced by the foreign powers with tyranny and militarization.

The Muslim world as a whole is a quagmire of ethnic cliques, linguistic identities and individualistic political diversions. Islam professed a universal message of brotherhood amongst the divided people of Arabia and unity of faith to become One Ummah- One People, all equal in rights and obligations before God. The essence and spirit of this message has been neglected and its imperatives betrayed in the political governance and official policies and practices. No authoritarian Arab ruler will ever admit being part of the problem. Should humans not be moral in our political and intellectual endeavors? Do we have the rudimentary imagination to cure the incurable ignorance, sectarian resentment and nationalistic bloody rampage - the malice and perfidy out of the sadistic human plans and priorities across the Arabian Peninsula? Can we critically look at ourselves and ask why Muslims have become so stagnated in moral, spiritual and intellectual values that we are on the verge of destroying any hope of freedom, equality and justice for the future? Can Muslims see the mirror with a collective consciousness?

Arab Authoritarianism is a Chronic Problem

The authoritarian puppet Arab-Muslim leaders, propelled by self-serving Western leaders, are engaged in a desperate struggle for survival with unknown disastrous consequences for the entire world. None of the self-made kings and dictators will ever surrender to the will of the people and make way for a peaceful transfer of power to the next generation. Deliberate killings of the innocents go unabated across Syria, Iraq, Yemen, Libya, and Egypt as if there were no human conscience, knowledge, or rational thinking on the part of earth's inhabitants. The unending conflicts have become a war syndrome representing human madness, the guilt of having plunged the whole of the mankind into cruel abyss. It seems that no one can imagine a way out of the sadistic messy plan for the future of humanity. Individual self interest has replaced the collective goodness of a besieged mankind. For sure, wickedness and righteousness cannot be combined in one policy statement, and in a decision maker's mind. All those possessing absolute political power appear to be cruelly indifference towards their fellow human beings.

Americans and Europeans have divided the Arab-Muslim world into sectarian identities, cliques all antagonistic towards each other. The cruelty of unwanted wars is raging across the Arab- Muslim societies -Shiite-Sunnis fighting daily bloodbaths happening as if it is the normal sacrifices of the religious festival. None seem to have any sense of accountability. The leaders are comfortable and unmoved to see their people benumbed by killing and madness. Who is going undue the irretrievable historical mistakes in these leader's judgment? History shall see people and the leaders by their actions, not by their claims. When difficult problems erupt, intelligent and competent leaders are always conscious and open to the voices of reason, change, and remedial action. This helps all to navigate change and to solve the problems. Borrowed weapons and corrupt and failed rulers do not have the capacity to extend moral or intellectual security to the Arab masses. Most oil pumping Arab countries are merely satellites of the US Empire. Those who plan and wage wars are not innocent belligerents, or acting without knowledge. They know well what they are engaged in and its consequences. Those warriors who go to Iraq, Afghanistan, Syria and elsewhere to kill innocent people, massacring men, women and children, fully understand what they are doing.

Do the Authoritarian Leaders Listen to Voices of Reason?

Tyranny complements transgression and corruption. The contemporary Muslim world is a living picture of this political stigma. To replace Bashr al-Assad, self acclaimed Arab kings and Princess, Ben Ali, Hosni Mubarak, Ghadaffi and Hussein millions could be displaced, made refugees and exterminated and nothing will change. What if the Arab leaders had developed public institutions and an islamically people-oriented system of governance, could all of this not have been averted? Surely, the outcome could have been different and more sustainable than the raging sectarian bloodbaths occurring daily across Syria, Iraq, Yemen, Libya, Egypt, and Lebanon and soon overlapping to Saudi Arabia.

One wonders, "Why are the oil enriched Arab leaders buying billions of dollars worth of military hardware from America or Europe?" How and against whom would it be used? If Iraq, Syria, Yemen, Libya and Egypt are any example, the militarization is meant to quell the public involvement and aspirations for political change and building a brighter future. Imagine if the Arab world had competent armed forces and leadership on the one hand, and were open to common sense diplomacy and dialogue on the other. Could peace and normalcy have not been restored in Iraq, Syria, Palestine, Yemen and Libya? Any rational person wonders who is fighting whom and why? Are they not entrapped by the US warmongering in the region? America is fighting to support the failing Shiite regime in Iraq, and it is supporting Saudis (so to speak) against the Shiite Houtis in Yemen and anti-Assad regime in Syria. There is no sense to be made out of the political and intellectual nonsense.

Critical issues call for thoughtful analysis, change, and new ideas to replace the obsolete thinking. It is also critical to replace the obsessive values flourishing across the Arabian Gulf Peninsula. But the ruling elite have failed to build a foundation that addresses the imperatives of security policies, peace and conflict resolution, and human progress in a global community. Global politics are not fixed, but a constantly changing phenomenon of life. Arab leaders do not comprehend the necessity for political change, but reality will not diminish because nobody is conscious of its presence. Of most important are the issues of establishment of an independent State of Palestine, normalization of relationships between the Arab and the non-Arab Muslim countries and with the State of Israel. The Arab Middle East faces many critical crises. Even a cursory examination of the American-British wars in Iraq and Afghanistan and the resulting sectarian bloodbaths predictable crises show that nothing is being tackled in their proper context or by any rational analysis.
At the heart of Arab discontent is the freedom of Palestine and how to normalize relations with the State of Israel. All other crises are superficial and subservient to the focal issue of Palestine. There are no independent public institutions to analyze the political problems and find workable solutions; no proactive thinking exists in any Arab quarter to strive for political unity and to have coherent leadership. How can leaders who cannot think intelligently, or understand the nature of the current crises, lead in any strategic direction? The sectarian madness appears to have gone out of control implicating the traditional Arab-Muslim societies into hatred and fear of survival.
How to Change the Role and Perceptions of Sadistic Leaders?

Leaders create new leaders and unite the masses when faced with formidable challenges. The contemporary Muslim leaders owe allegiance to foreign masters and lack the vision and capacity to perceive and manage changing political affairs. When Islam ushered in a universal message of human unity in faith and tolerance to build bridges across many continents, the conscientious leaders were people-oriented and were open to voices of reason and truth to manage the affairs of the state. Today, ignorance and arrogance make the Iranian leaders to focus on Shia identity contradicting the essence of Islam. The neighboring Arabs from Saudi Arabia to other oil exporting states align themselves with the Sunni sect as claims the terrorism powerhouse, the so called - Islamic State-IS. Were there any sects in the original Islam? After all, this all appears to be man-made precepts to further individual interests and generating disharmony in the body of Islam. What kind of Islam do the Iranian and Saudi leaders are propagating to the watchful eyes of the world? Do the leaders know how to unite the masses? If they had any sense of the originality of Islam, would they be engaged in bloody sectarian warfare and killing the innocents in Iraq, Syria, Yemen, Libya and elsewhere? Would they be hanging religious scholars if they knew the repercussions and the Divine punishment for such heinous crimes? Ironically, The Islamic Revolution in Iran outcome of the universal message of Islam and carried out successfully against the Shah of Iran-the infamous authoritarian king. But now the Iranian leadership is supporting another dictator- Bashar Al Assad- the destructive force behind the Syrian crisis. Where is the logic in this stance? How could Saudi hang a religious scholar, Sheik Nimar, just for speaking against the regime? How strange that paid judges can conveniently order to chop off the head of another Muslim activist? Both the Saudi and Iranian leaders need to learn from the annals of history. They are entrapped by wrong thinking and doing the wrong things. Their reactionary political antagonism is a menace to the message of Islam for peace and tolerance. Do they know how to implement the Islamic jurisprudence and its manifestation? Islam seeks a just balance- 'al-mezaan' in human affairs, not extremism. History will judge them by their actions, not by their claims. Leaders are crushing the human spirit; squashing rational thinking and opportunities to dispel the differences. The raging conflicts in the Muslim world are nothing other than the sectarian infested madness and horror irrelevant to the values and principles of Islam. The solution must come out of new thinking and new vision for change, dialogue between the sectarian divides, and competent leadership to achieve the stated goals. What if societies were organized as morally and intellectually conscientious people? What if they knew the complex nature of global politics and the freedom to think, act, and communicate with moral strength to the enemies within the Arab societies? Given the opportunity, educated generations could make the difference when time and history warrant a change in direction. The new generations are proactive and well equipped to think intelligently and address the differences with knowledge-based creative strategies and decent effective communication to unfold an era of political tolerance, stability and normalization- moving away from the tyranny of bloody authoritarianism. Is this not the rational remedy much needed to restore peace and stability in the Muslim world?

Recently, Chris Hedges ("The Terror We Give Is the Terror We Get" Truthdig: 2/08/2015) spelled out how the sectarian violence and terror and foreign fetched wars could undermine the future of global humanity:

"Terror is the engine of war. And terror is what all sides in this conflict produce in overabundance .......We torture hostages in our black sites and choke them to death by stuffing rags down their throats. They torture hostages in squalid hovels and behead them. We organize Shiite death squads to kill Sunnis. They organize Sunni death squads to kill Shiites. We produce high-budget films such as "American Sniper" to glorify our war crimes. They produce inspirational videos to glorify their twisted version of jihad. The barbarism we condemn is the barbarism we commit. The line that separates us from the Islamic State of Iraq and Syria (ISIS) is technological, not moral. We are those we fight. ....."From violence, only violence is born," Primo Leviwrote, "following a pendular action that, as time goes by, rather than dying down, becomes more frenzied."

Dr. Mahboob A. Khawaja specializes in global security, peace and conflict resolution with keen interests in Islamic-Western comparative cultures and civilizations, and author of several publications including the latest: Global Peace and Conflict Management: Man and Humanity in Search of New Thinking. Lambert Academic Publishing Germany-May, 2012.


---


VIEWPOINT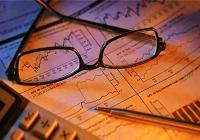 Why are both Men and Women unhappy today? The World has changed.
by Xavier William

[A controversial article which will make you think... Editor NT.]

THE FAMILY APPENDIX: One of the greatest problems of the new age is our utter loneliness as detailed before. Another colossal problem of the present age is the nuclear family. Biologists say that our appendix is the remnant of a useful organ we had in our previous stage of evolution. At present, the appendix is more of a problem than of any use. Likewise, the nuclear family is a remnant of the joint family, which is becoming more of a liability than an asset.

Sex is the main factor that holds men, women and children together. In the Original State, sex came naturally as the means of propagation of the species. There was promiscuity with few taboos attached. With the Agrarian Wave, creation of inheritors, who would carry forward the bloodline and strengthen the clans, became the main objective of sex and marriage. In these two waves, sex had an end; it made up for the death tolls from famine, decease and strife. The family had to proliferate or perish. Fecundity was a high virtue and families produced as many children as possible. Gay and Lesbian marriage had no place in this scheme of things. With the Industrial and Digital waves, death was reined in leading to a population explosion, and birth control became imperative. Sex became an end in itself as more, more couples opted for fewer, and fewer children, and gay and Lesbian marriages became as viable as heterosexual ones. With fewer and fewer children to raise, man and wife have no common task or interests to hold them together in matrimony, especially when both have their own carriers to nurture in preference to the family, which used to be the universal career for our ancestors.

All social institutions like family and religion have relevance only in the economic context in accordance with 'The Law of Optimum Efficiencies'. We saw that in the Original State and in the Agrarian Wave, age was respected for its economic knowledge. Sexual relationships are no different. All relationships, including sexual relationships are forged for maximum economic efficiency and for emotional stability. In the Original State and the Agrarian Wave, we lived in nomadic communes or stationary joint families. The group as a whole, whether commune or family, was involved with the same economic activity. It is economics and its efficiency that held the group together. On the other hand, in the Industrial and Digital waves of transience, there cannot be permanent relationships. What is more marriage has no economic relevance in these modern times. It is an appendix. Unlike in the Original State and the Agrarian Wave, men, women and children are alienated in the Industrial and Digital waves as they are pigeonholed in their own occupations, and often at great physical distances from each other. These economic realities put insurmountable strains on irrelevant relationships.

The concept of equality of sexes also puts almost impossible strains on this appendix, waiting to burst. The women's rights movement further exacerbates things. A coalition or cooperation between individuals cannot last if the members involved are only concerned about their rights in the organization. It is a sense of duty in the members of the organization alone that can hold an organization together. It is no different in a family. A family setup in which the man, woman and children are clamoring for their rights and shirking there responsibilities cannot last in harmony.

It has been established that men and women are different constitutionally, emotionally, intellectually and in every which way. Feminists boast that it is their weak physique alone that holds them back from competing with men on an equal footing. If it were so, how come women cannot compete with men in games like chess and bridge, which do not require any physical strength? Women cannot compete efficiently with men in chess, because chess is a game invented by men for men. Chess is designed to suit men's cerebral specialties, and women stand only an outside chance against men in chess. In the same way, today's economics, politics, religion and the very ways of life are designed by men for men, and women can at best stay on the fringe in this man's world, except for the lucky few women who get more than a fair share of male hormones and neurons. The computer and the new world it opens up is another field designed by men for men, and most softwares are developed by men in tune with their intellectual or cerebral constitution. The computer is going to make it even tougher for women to compete with men. For this reason, though in the family women can clamor for equal rights at the expense of conjugal harmony, in the work place, in a computer environment, women will have to play the second fiddle whether they like it or not.

That man and woman can give companionship to each other in matrimony is just an idyllic dream. We have seen in the introductory chapter that the concept of romantic love, which is now taken for granted, had its beginnings in Arabia ca 1150. Before that, as among all social animals, men and women lived almost in separate groups. Their relationships were built on the firm foundations of economic efficiency. This situation exists no more. Present sexual relationships have no economic or emotional relevance as mentioned.

Man has his own unique perceptions of problems and their solutions and women have their own, and never the twain shall meet. What men perceive as problems may not be deemed problems by women and vice versa. Man is a problem solver, and women can live with problems and let problems sort themselves out. In the Original State societies, as well as in the Agrarian Wave joint families, men and women seldom mixed. Men formed their groups and women formed their own.

Men are in a better position to solve male problems than women, and men formed male groups for problem solving. With the nuclear family, this pincushion of male camaraderie is gone and a woman can often exacerbate a man's problems. The same goes for women. The theatrical Draculean kisses and the I-love-you-I-love-you-too routine we see in movies are good only for the cameras. (I wonder whether our great-great-grand parents kissed mouth to mouth like Dracula or repeated that silly I-love-you-I-love-you-too sequence like parrots) Women and men are not meant for regular, constant company. (Read 'Men Are From Mars And Women Are From Venus' and other books by John Gray and 'Why Men Do Not Listen And Women Cant Read Maps' and 'Why Men Tell Lies And Women Cry' by Allan & Barbara Pease and other works on the subject)

What is the solution? To start with we have to realize that men and women are not unequal, as those 'male chauvinist pigs' put it, nor equal as our bird-brained feminists would have it. Men and women are unique in their own ways and are complementary to each other. They have different functions to perform in nature, and so have different perceptions and perspectives. Instead of trying to compete with men in their world, women have to form a world of their own, different but complementary to a man's world.

There is no multi-headed system - biological, economical, political or social. The nuclear family, based on the concept of equality of husband and wife is a pipedream and looks good on TV ads. The nuclear family, founded on the equality of sexes, is as feasible as multi-headed hydras or Siamese twins and has to give way, sooner than later, to new sexual and family equations to suit our Industrial and Digital wave realities. We have to find a more viable alternative to the nuclear family 'appendix'.

Most animals are evolution led and their socio-economic developments are in tune with their bio-evolution. Man too followed the same pattern until he broke away from nature with the Agrarian Wave. Original State or animal sexual relationships are the most natural with the minimum of internal strains. They evolved in tune with our physique and would have lasted for ever had we not broken away from the original state of things. Thus matriarchal, communal living comes most naturally to the human species. Such life styles became unfeasible in the Agrarian Wave. Women were subdued and everything looked smooth and ripple-free on the surface. With the Industrial Wave, the strains inherent in Agrarian Wave family relationships broke through and, marriages became unfeasible, as marriages were Agrarian Wave institutions, built on the concept of the subjugation of women. If any new and meaningful sexual equations are to evolve now, they have to be in tune with the Industrial or Digital wave economic realities. Such equations have also to make allowances for the fundamental and complementary differences between men and women. Obviously such equations cannot be based on the concept of the equality of the sexes, a concept that we saw is as feasible as Siamese twins.

Not only is that the family a redundant appendix, but also our whole way of life seems to be out of tune with our bio-system. For all animals their ways of life are dictated by their DNA or chromosomes or whatever. On the other hand, things have spun out of control with the human being. Our body remains much the same as it was millions of years ago, though our way of life has changed drastically. Thanks to our technology, we can dive to the greatest of depths or soar to outer space where no life can survive. We travel at greater speeds than any other animal or bird, speeds which no organism is designed to travel at. For the other animals, it is the environment that mutates and changes them. In the case of man, we have already changed the environment for better and for worse.

Because economic compulsions take precedence over all else, our modern way of life especially our social life is completely out of tune with our evolved biology and psyche, which are still more than a million years in the past. It is this dislocation in our way of social life with what it should be evolutionally that is the main cause of our present-day ills, especially vis-à-vis sex and relationships. Divorced from the natural bloodline societies of the past we live lonely lives in overcrowded cities in the company of others like us who can never replace natural blood relationships based on mutual trust and dependence and with common goals and/or problems.

Along with our environment we have changed our ways of lives too, ways, which are not in tune with our body-structure. As with the males of all species, the human male is genetically programmed to sow his sperm as far and wide as possible. However, our Patriarchal laws and regulations have curbed the natural sexual drive and limited it to monogamist relationships. Nevertheless, there is ample scope for fornication and sexual blow-down to release pressure buildups. Whereas sex seems to be an end in itself as far as the male is concerned, for the female sex is the means to an end. The end, the basic purpose of the female reality is to bear and rear children. Her mental, hormonal and emotive set up is all fine-tuned to this one end. As in all animals, the female of our species too is totally programmed to bear as many children as she can, all through her productive years. Nevertheless, with birth control, this basic female function is reined in and with childless families, which are becoming more and more common these days, our women lead an unfulfilled life in terms of her biological drives. In her frustration, she takes it out on the male and invades the male domain in the name of sexual equality. But, these efforts are doomed to failure, as she is not equipped to take on the male in the environment designed by him and for him. She tries to smoothen out her frustration in the best way she knows, by talking about it endlessly. This endless chatter gets on the male nerves, as he thinks that she is blaming him for her ills. He tries to take on the woman word for word, but fails miserably as he is no equal to the woman when it comes to verbal dexterity or to a slanging match. So he resorts to the thing he is good at - he takes on the woman by brute force and the battle of words ends up in violence. Women have to find ways to re-channel their pent-up frustrations into more constructive ways away from the men into women's own self-help groups. It is not the males that are their greatest enemies; it is their own unfulfilled, childless and unnatural lives that need to be addressed for a more biologically meaningful life. Only an environment, providing for plenty of sex for men and numerous kids for women, can provide for a lasting and satisfactory sexual relationship. All else can only be stopgap arrangements.

Xavier William was born in Cochin in the state of Kerala, India in 1947. He studied philosophy in a Catholic seminary which kicked off his inquisitive nature. His formal qualifications include a degree in Chemistry and another in Chemical engineering. He has been active in rationalist and humanist groups from the age of 18. He has been in a relentless war against superstitions and alternate therapies. He lives with his wife on the outskirts of Cochin. He has two sons employed abroad.



2016-02-14 Sun 18:46:37 ct


NewTrendMag.org