NewTrendMag.org News # 1633
[ Click on NEWS for back issues ][ OUR BOOKS ][ Contact ][ Previous Issue ]

8 Rabi' al-Awwal 1437 A.H.- December 20, 2015 Issue # 103, Newsletter #1633

---


The war is raging. If you can stand scary news, please scroll down to the end. Syria, Iraq, Libya, Afghanistan.


---


Hadith of the Week

How to avoid Sibling Rivalry & Hatred Between your Children.

"Nauman the son of Bashir narrates that his father took him to the Prophet, peace and blessings be upon him, and said: Please be a witness that I have given such and such from my wealth to Nauma, He [the Prophet] said: Have you given such things to all your sons as you have given to Nauman? He [my father] said: No! He [the Prophet] said: Make someone other than me your witness. Wouldn't you like all your sons should treat you well? He [my father] said: of course! He [the Prophet] said: Then don't do this!"
[Hadith in the Sunan of Ibn Maja. Chapter on Gifts.]

[Comment by Kaukab Siddique: The Prophet, pbuh, was the greatest teacher of child psychology. By analogy, qiyas, a valid Islamic methodology, this hadith also applies to female children.]


---


Wisdom

What is Worship of Allah? Muslims often Forget this.
[Sent by Adam Mohomed Sait in India.] [See the name of the illustrious author below.]

"If you obey the law of God in letter and spirit in your commercial and economic affairs and abide by it in your dealings with your parents, relatives, friends, and all those who come in contact with you, then all these activities of yours are worship. If you help the poor and the destitute, give food to the hungry, and serve the ailing and the afflicted persons, and do all this not for any personal gain of yours but only to seek the pleasure of God, they are nothing short of worship. Even your economic activities, the activities you undertake to earn your living and to feed your dependants, are worship if you remain honest and truthful in them and observe the law of God.

In short, all your activities and your entire life are worship if they are in accordance with the law of God, and your heart is filled with His fear, and your ultimate objective in undertaking all these activities is to seek the pleasure of God."

Syed Abul Ala Maudoodi.[marhoom]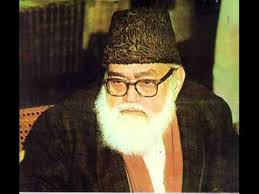 ---


Spotlights From Imam Badi Ali [North Carolina]

Why are Americans so Confused about Terrorism?
Can't they Identify the Terrorists? Sanctions are a form of Terrorism.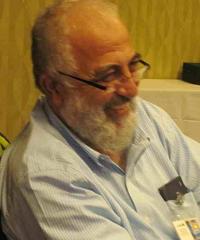 How can you have a war on terrorism when your war on terrorism is terrorism?


Just because my wife wears a hijab, I have a beard, look different, and I wake up to leave my home before sunrise to go to the masjid, that doesn't mean I'm going to blow up the shopping center.!


You cannot discuss terrorism without discussing super powers and without bringing Bush, Chaney and Blair to justice


Funny, for all the power we have and all the wars we declared, guess who's winning the "war on terror?"


The number of people killed by the sanctions in Iraq is greater than the total number of people killed by all weapons of mass destruction in all of history. Don't you think sanction is another form of terrorism?


Most of the time, if you treat people right, you don't have to be afraid of them. And if your foreign policy is based on justice, you don't have to fear terrorism.


Before stopping terrorism, find the real terrorist!!!


The Real Terrorism Is Occupation


Who gave the authority to terrorists to classify and label other people and countries with "terrorism?"


If you ask a Palestinian child who are the terrorists, he will name and point them to you. He will tell you, "The occupation. Israel is a terrorist state."


If you ask an average man or woman in the Middle East who are the terrorists, he will name all the superpowers for you.


If Musa and Jesus were here today, they would side with the Palestinians against the occupation and the terrorist state of Israel and those who are supporting it.
---


Deen is Nasiha [Good Advice]: Prophet Muhammad. pbuh.

CAIR is Spreading Fear and Anxiety Among America's Muslims. America's people deserve Praise.
by Kaukab Siddique, PhD

America's people are not our enemies. There is a steady rate of conversions to Islam. Even after the ISIS affiliated attack in California followed by Trump's outrageous campaign against Muslims, nothing serious has happened to the 6 to 9 million Muslims of America.

Why is CAIR creating a miasmic sense of impending doom? Think about it.

With a population of 300 million people [plus 13 million undocumented] NOT ONE Muslim has been killed by non-Muslims nor has anyone been seriously injured. There have been a couple of cases of arson, half a dozen cases of stone throwing and a handful of cases of graffiti and one of "pig's head" throwing.

So why is CAIR busy trying to transfer depression and stress to the entire Muslim population?

How does CAIR operate? If someone throws a stone at a mosque window or there is an anti-hijab "mouthing," CAIR gets busy and spreads the bad news across the country. The term "islamophobia" has been popularized by CAIR.

The fact is that if 300 million people were to turn against Muslims, Islamic identity would be wiped out. Instead we see Islam flourishing and hundreds of mosques very visible and active.

So when CAIR reports a case of "bad mouthing" against Islam, what happens? The police immediately rushes to protect the alleged victim. Sometimes the FBI too intervenes.

Such CAIR concerns are supported by the Zionist media. They know that CAIR will not speak against Israel, nor will it object to the occupation of Muslim countries, nor will it question the daily bombing of Muslims by the "heroic" US air force. So, we have the smirking Director of CAIR on Zionist media, pretending to be the defender of Islam.

Each Muslim and each mosque is quite capable of contacting the police and asking for investigation or protection. Without CAIR that would still be done. So an entity which is known for its close relationship with the government emerges as the representative of Muslims.

As Sis. Aisha pointed out earlier in these columns, CAIR does not oppose the government. The oppression of Muslims in America is coming from the government, not from the people. It seems as if CAIR has never heard of Imam Jamil or Dr. Omar Abdel Rahman, or Dr. Afiya or Ziyad Yaghi or Dr. Kifah or Masoud Khan or Ahmed Abdel Sattar or scores of other Islamic political prisoners who are in prison on flimsy or fabricated charges.

Muslims WAKE UP! CAIR is taking you for a ride. This bunch of opportunists even consider insults on the Prophet, pbuh, as part of freedom of expression. They have gone to the extent of not opposing homosexualty.

CAIR directors were having iftar in the White House when the children of Iraq were dying of starvation and malnutrion and disease owing to American sanctions. These are the same people who organized a BLOC vote for the election of Bush.

What happened to the American Muslim youths whom CAIR handed over to the FBI because they were going to Pakistan to help the wounded and the needy.? Disappeared!

CAIR has much to answer for..


---


Outreach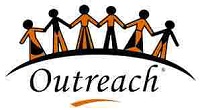 Jamaat al-Muslimeen Activity at Baltimore's Biggest Mosque: 245 Muslims reached after Juma'

Suffering of Pakistani American Masoud Khan highlighted. His Mother's Petition to President Obama.

Masjid Rahma, also known as Islamic Society of Baltimore [ISB] attracts more than 400 Muslims for juma'. The great majority are from Pakistan and India with smaller numbers from Arab countries, with a few from Africa and a handful of African Americans.

The imam is eloquent in English and seems to have a British accent. The masjid stays strictly away from the struggle of the Muslim world and this creates a political vacuum which the literature of Jamaat al-Muslimeen fills.

On December 18, 2015, Jamaat al-Muslimeen reached 245 Muslims at masjid Rahma with an 8-page document. The main item was an appeal from Sis. Bilquis, mother of Masoud Khan, urging that he be released on the basis of mercy and justice.

Masoud was not found guilty of any act of violence or attempted violence. The government of Bush dug up the Neutrality Act under which opposition to an ally of the United States can be punished.

Masoud was given 99 years, which is LIFE because of symbolic act of resistance to Indian occupation of Kashmir..

To help Masoud Khan, go to: FreeMasoudKhan.net . For more info: bilquis1958@gmail.com

The other info given out on December 18 was: the story of Shaker Amer, released from Gtmo after being held for 14 years WITHOUT CHARGE. [From Sis. Karin], plus New Trend research on ISIS attacks on Paris, Hizbullah and the Russian plane, causes, plus the intrigues of Fethullah Gulen against Turkey [Prof. Kurter].

Also, given out was Sis. Aisha's report on police misbehavior in New York, and a note on Pakistani jets attacking defenseless supporters of Pak Taliban.

The crowd was very appreciative of the literature and it went like hot cakes.

Political Prisoners :

AhmedAbdelSattar.org

FreeZiyadYaghi.info

FreeMasoudKhan.net


---


Outreach 2





Jamaat al-Muslimeen activity at a small mosque in Abingdon, Harford County

A small masjid in the town of Abingdon is a good example of ICNA-type masjid which is scared stiff that Christians and Jews might not like the fact that it is teaching Islam even in its most sanitized form.On December 18, the imam here was stuck with the fact that one of the verses of the Qur'an he recited had the word "jihad" in it.He spent much of his khutba explaining that jihad has nothing to do with fighting but is an abstract term about striving. As if that was not enough, after prayers an ICNA type man came up and admonished the congregation not to ignore any anti-American activity, any plan by any Muslim to do so, should be reported right away to the authorities.

It was not easy to give out Jamaat al-Muslimeen literature in such an atmosphere of anxiety. So out of about 60 people, 25 people were given this literature. It was as follows:

Execution of Islamic leaders in Bangladesh with the emergence of al-Qaida against blasphming bloggers.[photo of funeral.]


Mass rallies in Pakistan protesting executions in Bangladesh. [2 photos]


Imam Badi Ali's teachings about problem solving + Zikrullah, new JI leader in Lahore. [photo]


Hail the Turkish pilot who shot down Russian jet [photo]+_conflict in Tunisia+Israeli murder of 2 Palestinian teenage girls.
---


Our America: Boston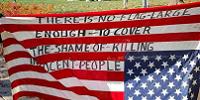 American Torture: American Justice
African Americans & Puerto Ricans often not treated as "human beings."
by Sis. Karin Friedemann

BOSTON, MA: On Saturday December 12, 2015, a workshop was held at Roxbury Community College entitled "American Torture: American Justice: Human Rights American Style," organized by the City School and Jericho Boston in commemoration of International Human Rights Day. The date also coincided with the 66th birthday of Arnold King, who has been in prison since he was 18 and has not been released on parole after 42 years despite the unanimous recommendation of the parole board. His brother, Kazi Toure chaired the event, saying, "With whatever gains Black and Brown people may feel were earned during the civil rights movement, equality was not one of them. Until Black people, people of African descent are viewed as "human beings," equality and full citizenship are an illusion."

Some very high profile people were represented in the panel discussions. During the lunch break, the speakers were all available to anyone that wanted to talk to them personally. Two of them, Fred Hampton Jr. and Luis Rosa expressed interest in speaking before a Muslim audience if invited, to counteract racism and to create links between our communities.

Chairman Fred Hampton Jr. of Black Panther Cubs and Prisoners of Conscience, whose father Fred Hampton, chairman of the Black Panther Party, was murdered by the Chicago police and FBI, spoke about the need to heighten consciousness, to be able to distinguish between what is normal and what is abnormal. He said the first step towards political freedom is like the first step of Alcoholics Anonymous: Recognize that you have a problem. "It's embarrassing to be oppressed. It's embarrassing to admit your father is in prison." Mental colonization hurts. People get involved in a people's revolution because of Inspiration, Aspiration, or Desperation. He said the masses are intelligent. They may not have a fancy term for it, but if they hear that a police officer shot a man 16 times in the back, they will say without hesitation, "They wrong."

Luis Rosa, a former Puerto Rican prisoner who was given amnesty by President Clinton, spoke of how sad he was to leave his comrade, Oscar Lopez Rivera behind in prison. Rivera, 72, is the longest-held political prisoner in Puerto Rican history, for his participation in the Puerto Rican independence movement. Rosa spoke of how he was freed despite a 100 year sentence for "seditious conspiracy." Take nothing for granted, he advised supporters of prisoners. In order to free Rosa, the Puerto Rican activists had three people inside the White House pushing for his freedom, Nobel Prize winners requesting his release, the Japanese Congress inquired about the political prisoners. "Don't neglect the religious community." Learn how to articulate and know your audience so that you can ask them to support the release of political prisoners. "We need to have dossiers ready. Know their cases and be able to speak about their history and current status.

Rosa recommended organizing regular contact between one penpal and one prisoner. Then, the penpals would have regular meetings in which they update each other on all the prisoners. This would maximize prisoner outreach while providing socialization for the activists, which will encourage them to continue. To build community we need love and unity.

"Fight for those who fight for us!" Rosa said. "They are not criminals or terrorists. They fought for what our communities enjoy. They are part of us and we are part of them. Engrave those names in your mind and heart."

Marquette Peltier, daughter of imprisoned American Indian Movement leader Leonard Peltier spoke of her father's tireless efforts for the sake of his community. "If he didn't do it, who would?" she said. "If he can get up and shower every day, we have to get up every day and do what we have to do." Peltier has been in prison for 38 years, accused of shooting an FBI officer during a raid on the Pine Ridge Indian Reservation. Please download letters to support his release at WhoIsLeonardPeltier.info
It is hoped that President Obama will grant him clemency because as a Senator, Obama promised to help. "Show me the support," he had said to the small group of activists. Maybe now it is time for American Indians to lead us.

Ray Luc Levasseur, who spent 20 years in solitary confinement for his involvement with a leftist anti-war group said it's easy to get discouraged. Behind bars, you can wonder, "Was my sacrifice worth it?" He spoke of a coral reef. Countless tiny creatures give their lives, and in so doing, create an ecosystem which has the power to change the course of the ocean.

Levasseur mentioned his comrade Tom Manning, who is serving a life sentence for bombing an IBM office to protest apartheid in South Africa, as well as returning fire and killing a police officer. "Everything that goes on in client states is exported from here. We've seen it all." Manning was body slammed, breaking his hip. He has been beaten in handcuffs, breaking his shoulders. He has been repeatedly stun gunned, denied medication and surgery, tear gassed, stripped naked while his cell is wrecked, his genitals threatened by a German Shepherd. Now an old man, he is in a wheelchair in solitary confinement at Coleman with an untreated leg infection.

Dr. Lana Habash, who is Palestinian, updated the status of Palestinian activist Amer Jibran, who was well known in Boston for participating in protests against Israel, gathering the ire of the Zionists, who targeted the young student for prosecution. After being arrested then released in Boston, he was deported then re-arrested in Jordan and sentenced to ten years. Habash linked Black Lives Matter movement to the Palestinian struggle by mentioning that police are sent to Israel for training in how to respond to the American public as an enemy population.

Also speaking was Russel Maroon Shoaz, Jr., whose father was a Black Panther Party activist, who has been held in isolation for over 23 years. Shoaz is dedicated to raising awareness about his father. The son of Herman Bell, a former Black Panther who is serving a life sentence for killing two police officers, sang an inspiring song for the audience. Herman Bell has spent the past 42 years in prison. He is going to the New York state parole board in February 2016.

Please email freehermanbell@gmail.com with a message of support for his release, with Subject Line: Herman Bell, 79C-0262.


---


Our America: New York

Georgetown Business App Monitors Black Shoppers: New Racist Methodology.
Resurgence of Islam in the Black Community is happening.
by Sis. Aisha [Jamaat al-Muslimeen]

People often say that the road to hell is paved with good intentions. Now, I do not believe this, especially if your intentions are meritorious. But, only Allah (swt) knows best. The Georgetown Business Improvement created an app with good intentions but, it has backfired miserably.

The Georgetown Business Improvement District worked with the local police department to create an app, called Operation GroupMe, that would allow store owners to communicate with each other about shoplifters and other questionable shoppers in the area. The problem is that the people discussed are mostly Black people. These suspicious shoppers have been unknowingly photographed, as well. Joe Sternlieb, President of the Georgetown Business Improvement District, has admitted that the app has resulted in very few arrests.

This app could have been created with good intentions or it could have sprung out of the racist gentrification going on in the Washington D.C. area. This app has done nothing but, become a secretive way to racially profile Black shoppers.

(Courtesy of RT America (The Resident YouTube Channel)

Homosexual "Slur" Coverage vs. Police Misconduct

For days Rajon Rondo, an NBA point guard, has received an insurmountable amount of press coverage, which has tried and convicted him, for uttering a slur against gays. Now, NBA Commissioner Adam Silver suspended Rondo for 1 day. The media is outraged and is calling for Rondo to be suspended for 10 games or more! Once again, the media is creating a smokescreen to deter Americans from the atrocities the American government and its allies are committing overseas, as well as the out of control police misconduct that is occurring nationwide.

How can a homosexual slur receive more press coverage than the fact that a police officer was just convicted of singling out and raping a segment of the community he is supposed to protect?! Sometimes, the way the oppressor behaves is not only a poor reflection on him but, it can also be a poor reflection on the people being oppressed. It reveals that our enemies do not feel threatened by us because we are predictable. If we continue forgiving people who commit egregious acts against us and only sue for financial retribution from fellow taxpayers (not criminal cops), as the only course of action, the oppressor will keep disrespecting and abusing us.

The politicians and the police union know that the Black community will hold rallies and maybe some marches. What makes these rallies predictable and nonthreatening is that one of the hand-picked, sell-out leaders plays host. The only time these politicians respond to community demands is when there is a riot (or revolution) and rallies being held by unknown, outspoken individuals. These are events that the oppressor does not control so, it leaves them anxious.

The H.N.I.C. of law enforcement in all the land, U.S. Attorney General Loretta Lynch referred to the killings at the Planned Parenthood as a crime against all women. She never made reference to ex-cop Daniel Holtzclaw's crime as a crime against women or Dylann Roof's church slaughter as a crime against all Black people. Here you have a typical response by a handpicked Black face in a high place who has chosen to overlook her own community!

Kwame Ture (formerly Stokely Carmichael) [ KwameTure.com ] once said that Black people are not poor, just poorly organized. Until Black folk abandon assimilation and learn how to operate outside the system, to uplift themselves, we will continue to struggle. Black Muslims should be at the forefront in leading the way against this racial and economic onslaught, with the Qur'an as a sufficient guide. Unfortunately, we too, have been blindsided by weak Muslim leadership. Blacks and Muslims are still fumbling around, right now. No solid ideas have been identified and there isn't any unity, yet. But, as Sam Cooke said over 50 years ago: "A Change Is Gonna Come."

A resurgence of Islam in the Black community is inevitable especially since many conscious (and semi-conscious) Black Americans identify with the Arab Muslim struggle overseas and vice versa. Islam is becoming attractive to many more Black Americans (Americans, in general) in spite of media lies. But, be prepared for the American government to intercede and make life as a Muslim in America even more difficult.


---


War News: Iraq [BBC World News sourced]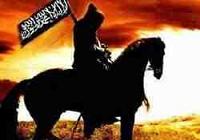 Caliphate Counterattacks.

December 15-20. An ISIS offensive in the Tal Afar against Kurdish Peshmarga forces has caused heavy losses to the Kurds and stopped their advance against ISIS.

Caliphate forces also attacked Bushiqa north of Mosul where Turkish forces are training locals to take back Mosul from IS. Setback for Turkey's secret plan.

December 18: Heavy bombing by the US air force is softening up ISIS defenses in Ramadi but troops from Baghdad suffered heavily in an ISIS counterattack after the Shia troops tried to outflank Ramadi.

A US air strike killed scores of ISIS fighters near Fallujah but also mistakenly killed 10 Baghdad troops.

On the Saudi-Iraq border, ISIS raiders killed 6 Baghdad troops. ISIS trying to infiltrate Saudi? Not clear. [OAP]


---


War News: Syria

Latest Russian Massacre of Civilians+Mujahideen fighting in Damascus+IS Advancing on Aleppo

December 20: According to the Guardian, six Russian air strikes hit the market area of Idlib city killing 43 civilians and injuring more than 150. It took the people by surprise because the city is part of a cease fire agreement in exchange for stopping attacks on two Shia villages.

Also on December 20, there was a huge explosion in the center of the governmental center of Damascus, the capital of Bashar Assad's regime. The casualty toll has not been revealed. There is fighting inside Damascus now.

Assad's forces are shelling, bombing, "barrel bombing" Mujahideen strogholds around Damascus, Jobar, western Ghouta, Eastern Ghouta. Russian jets are joining in.

Bombing of ISIS cities by Russian, American and Assad air forces continuing, including the bombing of Raqqa on December 16 which killed 21 civilians.

An explosion in Jermania, an area of Damascus in control of the Druze sect which supports Assad, was hit by certain explosions which killed Samir Kantar, a Hizbullah commander of the Druze sect. A commander with him was also killed. Mujahideen who are now entering Damascus are suspected of the attack.

Hizbullah claims that Kantar was killed in an Israeli air strike. Israel has not claimed any such strike. In his youth Kantar carried out an attack in Israel, was later captured and later freed by Israel in a prisoner exchange.

If it was an Israeli strike, Hizbullah would retaliate against Israel but it has not. Hizbullah habitually claims all its losses as coming from Israel but has remained silent during three Israeli assaults on Gaza.

Russian-American-Saudi Unity Against Isis.

At the United Nations, the western powers decided to bring peace to Syria so that ISIS can be unitedly assaulted. The declaration left out any reference to the removal of Assad.

Saudi Arabia has announced a military front to fight ISIS and threatened to send troops to Syria. [Saudi Arabia is bogged down in bitter fighting with the Houthis in Yemen.]

Meanwhile fighting continues throughout Syria
al-Nusra and Turkestan Islamic Front fighting in Latakia, FSA fighting east of Hama and Homs and in the south east, IS advancing towards Aleppo has beaten back another attempt by Hizbullah to reach Kweris air base.

US bombing and Assad versus IS fighting is raging near al-Hasekah and near Deir az-Zour [the oil area]

Hizbullah has advanced towards a highway going to Aleppo but not able to achieve a break through.

December 20 is the 82nd day of Russian bombing of Islamic battle formations in Syria.


---


War News: Afghanistan

ISIL Organizing in Eastern Nangarhar Province, using a Radio Program

Taliban capture City Center of Sangin.

It's Called Voice of the Caliphate and is rapidly gaining listeners although it comes on only for one hour. The Kabul regime says, the radio cannot be traced and shut down right away because it is on portable transmitters.

The Taliban too are concerned because the ISIL radio is challenging the status quo and promising to make Jalalabad the capital of "Khorasan."

December 20: Taliban have captured the center of Sangin in Helmand province . The regime has admitted heavy losses. 90 troops killed. Fighting continues and Kabul supporters are frantically calling for reinforcements.


---


War News: Libya

IS Advancing Rapidly in Libya.

December 16-20: The two "governments" in Libya are being urged by the western powers to hurry up and unite.

The cause is that Islamic State [IS] after capturing Sirte two months back is entering Adjabiya which would give it control of the oil flow.

US special forces have already arrived in Libya [their photo was inadvertently posted on line by one of their friends]. The US is seeking permission from the Libyan "government to bomb ISIS before it consolidates control of the oil lines.

Also, documents have come out to prove that Gaddafi was working with British intelligence to torture and rendition Islamic dissidents. He was a personal friend of Tony Blair.



2015-12-21 Mon 18:05:37 ct


NewTrendMag.org