NewTrendMag.org News # 1629
[ Click on NEWS for back issues ][ OUR BOOKS ][ Contact ][ Previous Issue ]

10 Safar 1437 A.H.- November 22, 2015 Issue # 99, Newsletter #1629

---
---

Breaking news: Syrian Muslims are suffering horrific crimes from the Russian, Alawite and US air forces plus Hizbullah and Iranians/shi'ite militias on the ground. Please scroll to the end . Keep children away:

Islamic battle formations have repelled all attacks. Heavy losses on both sides. Go to end.


---


A young Syrian Muslim journalist in Homs who was interviewed by New Trend has been killed in a Russian air strike. Please scroll to end for his last interview with Sis. Karin.


---


Strange visitors to Mali caught in the attack on Radisson hotel in Bamako. Please scroll down.


---


What was the crowd in Paris concert singing when the attack took them by surprise. Shocking! Scroll down.


---


Palestinians are fighting back with knives. Five Israelis killed, including an American Jew. Defending Masjid al-Aqsa.
Work for justice and peace.


---


CNN's Aspersions on Pakistan:

Indian Propaganda on the Mumbai attack: On November 21, 2015: CNN once Again showed its heavily anti-Pakistan video of the attack on Mumbai.

Interviews with captives to be used for propaganda are violations of the rights of prisoners. But Fareed Zakaria's bigotry against Pakistan is so strong that he showed his heavily slanted story once again, trying desperately to link it with the attacks in Paris.

At the time of the Mumbai attacks, Dr. Kaukab Siiddique was interviewed by Dr. Hisham Tillawi of Arizona. Here is a clip from youtube which would help readers see the background issues:

YouTube.com/watch?v=YMU5G6LQY10


---


Obituary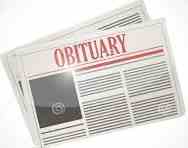 Br. Athar Ahmad passed away in Montreal on November 11. He was 71. He was with Br. Kaukab in Lawrence College, a prestigious school 3 miles from Murree in northwestern Pakistan. Through many ups and downs, Athar made it to Canada and contacted Br. Kaukab years later. .

He was an acute activist in Muslim journalism and every now and then sent articles to New Trend which most people had missed or ignored. One such gem was a report from the New York Times which indicated that the vast destruction in the Westgate Mall in Kenya in 2013 was not caused by al-Shabab but by the Kenyan military. Here is an excerpt:

"More and more Kenyans believe that those soldiers methodically cleaned out the mall, and that the barrages of gunfire ringing out for days were being directed not at the last of the militants but at safes and padlocks to blast them open. Some business leaders even question whether the Kenyan Army deliberately prolonged the crisis by saying that shooters were still in the building when they were actually dead, to give themselves extra time to steal. "

Very few people remember this aspect of the Westgate story. [Only 4 al-Shabab were killed in Westgate and they took nothing with them.]

May Allah bless Br. Athar and grant him al-Jannah!


---


Spotlights from Imam Badi Ali: North Carolina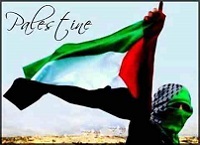 Teaching about the Continuing Attacks on Islam and Muslims.
Funny when different regimes meet in Europe under the name of, "Friends of Syria," from Russia, America, Britain, France and Arab Gulf countries to discuss the Syrian Crisis and there is not even a single Syrian attending.


It is unbelievable how the media affects people's minds and hearts.
A brother who converted to Islam recently told me that after 9/11 before he became Muslim, he was at risk of killing or harming Muslims.


We are in need to teach our children to be ready to answer and to have the response to protect themselves from injustice after these happenings in the world.


Be strong I Use crisis to convey the message of Islam.


Assess the crisis and develop protection plans to involve the police and authorities ,Prepare your community


No one in America has more access to Muslims than Imams. Use this access to educate. This should happen when an Imam starts giving Khutbas (sermons) on the topic and discusses it in Islamic study circles (Halaqas).


Be clear, Be just, Be truthful
Make Dua
---


Outreach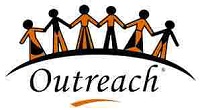 Jamaat al-Muslimeen Activity in Philadelphia:
Info on Gulen vs Turkey and Paris: Real Causes

On November 20, a four page Jamaat al-Muslimeen document was given to 100 Muslims after juma' salat at the masjid in the University of Pennsylvania [UPEN] area.

Most of the Muslims were from Somalia, Sudan, Nigeria, Bangladesh and the biggest number African American converts to Islam. The Jamaat document was very well received because CAIR has no influence here. These were the four pages:


1-2.

Gulen, Turkish agent, headquartered in Pennsylvania, tried to overthrow Erdogan and supported execution of elderly Jamaate Islami leaders in Bangladesh.[Prof. Kurter]



3-3/4.

What are the causes of the mujahideen attacks in Paris? Should Muslims be mourning?

[New Trend research.]



1/4.

Police misbehavior in New York. [Sis. Aisha.]



Political Prisoners :

AhmedAbdelSattar.org

FreeZiyadYaghi.info

FreeMasoudKhan.net


---


Our America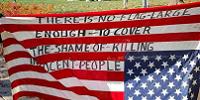 Baltimore, Maryland

Helping to Feed the Needy In Ethiopia
by Sis. Ashira Na'im

This, our 5th Anniversary (January, 2016) will mark the fourth year that we have successfully delivered donations from people in the United States and Canada to the most needy people in several towns and villages in Ethiopia. As times get "tougher" for us here in the US and Canada, can you imagine how difficult it is for people whose land is drought ridden and the value of their money is further reduced to 20+birrs for $1 of American money.

It is a joy and a blessing to give, though we may be needy also, to those who are less fortunate and more in need than we are.

Your contribution of $3 = 60 birrs can feed a family of 4 one time or an individual person 4 times, not a fancy meal but a nutritional serving. Celebrate the joy of sacrifice and giving with us at Family Extended Educational Tide and Jamaat al Muslimeen. Send your donations made payable to Masjid Jamaat al Muslimeen, 4624 York Road, Baltimore, MD 21212 before the end of December, 2015. Our plan is to begin our Feeding Program on the ground in Ethiopia in early January, 2016, inshallah. Count yourself in and may Allah Bless all of us for actively feeding the poor.

For more information: call Sis. Ashira Na'im, 443-554-2093 and read New Trend magazine back issues on our past success and follow us as we share our progress during February and March, 2016 in New Trend magazine.


---


Our America: Baltimore, Maryland

Latest Khutba

How to Relate to non-Muslims among whom we live in America?

Br. Kaukab Siddique gave his latest juma khutba at Masjid Jamaat al-Muslimeen in Baltimore. It's a small masjid, so a summary of the main points is given here for distribution to Muslim communities across America.

[Sis. Chekeisha brought important information to the mosque about Muslim graveyard and janaza facilities so that Muslims can be buried properly.]


Text:

"Allah does not forbid you, with regard to those who do not fight you nor drive you out from your homes, from dealing kindly and justly with them, for Allah loves those who are just." [The Qur'an 60:8]



Text #2:

"One who believes in Allah and the Last Day must be respectful and generous towards neighbors." [Hadith of Prophet Muhammad, pbuh, Sahih Bukhari & Sahih Muslim.]
We are not in conflict with anyone on the basis of their religion. We have the right to practice Islam just as others have the right to follow their religions.


We do not hate Jews. In fact for hundreds of years, Muslims protected Jews against their Christian tormentors. When Jews were expelled from Spain, many of them came to Muslims for protection. The famous Jewish scholar Maimonides was supported by a Muslim ruler.


Our opposition to the Jews is that they have taken Palestine from us by force of arms and they control and manipulate media, government, education, social norms and Hollywood against us.



Christians need our help and advice because their religion does not forbid liquor and gambling and this situation is destroying their communities.




We oppose all oppressors including those Muslims who are tyrants and oppressors. We should not be hostile to non-Muslims, unless they are ;part of the oppressive power structure.


The Prophet, pbuh, has taught us to be kind and caring to our neighbors. Do not ever become uncaring or harsh towards neighbors.


Do not break links with relatives who in America are often non-Muslims. Remember that many non-Muslims are potential Muslims.


The future of Muslims in America is linked to Da'wah. Always give the message of Islam whenever you have a proper opportunity to do so.


Da'wah begins with the affirmation of our identity. People should know that we are Muslims: we do not take liquor or drugs, we do not fornicate or commit adultery and we consider homosexuality an abomination.


Da'wah does not mean being rude, pushy or aggressive. The Prophet, pbuh, was always polite.


Many people in America respect Islam. Owing to people like Malcolm X and the followers of Elijah Muhammad many of whom have become Sunnis, Islam is known in the Black community and in parts of the racially diverse communities. They know we oppose racism & Zionism.


As Muslims it is our duty to speak out against anti-Islam propaganda. The American Constitution is still intact and provides freedom of expression. The Prophet, pbuh, spoke out in much worse conditions.


Only the power structure is against Islam, sometimes subtly, sometimes openly. This is where we must have the courage to respond and use our abilities to give a crushing reply, by peaceful means, to our enemies.


Outright Islam haters, like Pamela Geller and those Jews who use Hirsi Ali, Salman Rushdi and other trash against us, must be opposed with the power of eloquence and harsh riposte short of violence. Don't try to be polite to the haters.


In the general public, people know little about Islam and oppose us out of ignorance. They are affected by the media. Hence, knowledge of the media is important so that we should know their propaganda lines and be able to challenge them. Ignoring the media will not work. Silence is seen as consent.


Study some Qur'an and hadith every day in English translation. Most translations are pretty good. Carry Islamic literature and books with you.


Capitalism has created much suffering in America. We have increasing poverty and homelessness and even hunger. Always give SADAQA to the needy. Sometimes small loans can be helpful


Feed people who are hungry. Be kind to children and give them toys when you can. Don't drink Coca Cola, Nestle water and Starbucks coffee. Money thus saved can be used for charity.


Du'a: May Allah forgive our sins and shortcomings. Pray for health for those who are not well and jobs for those who are jobless. O Allah give us spouses and children who will support us in our Islamic work. O Allah give victory to the Islamic battle formations. O Allah help the ummah to liberate Palestine. Ameen, summa ameen.


---


Paris

Christian View of the Attack in Paris

If true, this makes a terrible tragedy even worse.
GospelHerald.com/articles/59867/20151118/band-plaing-kiss-the-devil-at-paris-terrorist-attack-eagles-of-deathmetal-addresses-tragedy-for-first-time.htm

The Paris Concert Crowd Was Singing 'Kiss The Devil' at the very moment the terror attacks began.

A few moments away from slaughter, Paris fans at Eagles Of Death Metal concert sang songs glorifying the Devil.

With their hands raised high in the air moments before the attacks began, Paris fans at the Eagles Of Death Metal concert made the Satanic "devil horns" salute without seemingly a care in the world.

The song that was playing the moment the shooting started was called 'Kiss The Devil' and here are some of the lyrics from that tune:

"Kiss The Devil" - by Eagles Of Death Metal

Who'll love the Devil?
Who'll song his song?
Who will love the Devil and his song?
I'll love the Devil

I'll sing his song
I will love the Devil and his song
Who'll love the Devil?

Who'll kiss his tongue?
Who will kiss the Devil on his tongue?
I'll love the Devil

I'll kiss his tongue
I will kiss the Devil on his tongue


---


Turkey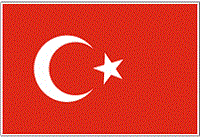 Looks Like Gulen's People Entered the area of Illegality. Conspiring Against Turkey from USA.

FBI continues probe of Gülen-linked schools
DAILY SABAH, ISTANBUL

As the Federal Bureau of Investigation (FBI) continues its investigation on the school chain linked to the controversial Turkish cleric Fethullah Gülen for charges of fraud, there is little transparency in who and just how this man became a powerhouse in the education sector of the U.S.

The investigation is looking into allegations that the charter school chain diverted state funds it acquired to individuals and institutions tied with the movement, which faces terror charges in a number of investigations in Turkey, where it is formally called the Fethullahist Terrorist Organization or FETÖ.

The Gülen Movement operates 140 charter schools in 26 states in the U.S. The Gülen Movement's schools have faced criticism from different circles, and the FBI previously raided the Kenilworth Science and Technology Charter School in Louisiana.

Another charter school was shut down in 2011 for bribery charges. Fethullah Gülen, who currently lives in self-imposed exile in Pennsylvania, leads the Gülen Movement. He is accused of orchestrating the Dec. 17 coup attempt and infiltrating Turkish state institutions through Gülenist agents.

The investigation is likely to boost Turkey's cause in its fight against the organization accused of overthrowing the Turkish government. Turkey had already employed an international law firm to assist in a global investigation into the activities of the Gülen Movement, which operates a worldwide network of schools and companies.


---


Our America: Oklahoma

Oppression and Exploitation of Women in America plus racism
White Oklahoma Cop Accused of Rape "Blessed" with All-White Jury
by Sis. Aisha [Jamaat al-Muslimeen]

A White Oklahoma City police officer accused of raping women during traffic stops now gets an all-White jury. Officer Daniel Holtzclaw, 28, is accused of raping 13 Black females, one an underage child, during traffic stops. Some of these White jurors are female, as well, and might be objective and judge the case fairly. However, many are questioning how a state, where 20% or more people are of African descent, could choose an all-White jury. There is a mountain of evidence against this officer. It is strange that he did not plead guilty to avoid a conviction with a longer sentence. Unlike, Islam, the American justice system rewards people guilty of committing heinous crimes with lenient sentences simply because they admit to them.

Is justice really being pursued in this case? The trial began November 2nd. I will keep you informed about the outcome. It would not be enough for Officer Daniel Holtzclaw to be convicted, if indeed he is guilty of this disturbing act. He would need to be given a hefty sentence for allegedly betraying the trust of the public in the worst way.

SYMPATHY for Charlie Sheen's HIV+ Status

Charlie Sheen has done some terrible things to women! He broke a woman's nose in a vindictive rage because she was a model and used her looks to earn a living. He allegedly shot John Travolta's current wife, Kelly Preston, he came after his former wife, Brooke Mueller, with a butcher knife. All of these violent episodes supposedly occurred when these women were trying to break up with Sheen.

Yet, Charlie Sheen has remained Hollywood's beloved son. Sheen has solidified a reputation as someone with an insatiable appetite for drugs and prostitutes and his lifestyle may have shortened his life. He admitted in a Today Show interview with Matt Lauer (11/17/2015) that he is indeed HIV positive. In spite of his insistence that he told everyone about his health condition, as soon as he was diagnosed, there are women coming out of the woodwork claiming that just is not so. In typical Sheen fashion, he does not even give an exact date for his HIV diagnosis but, what difference does that date make?

If he had relations with a women on Dec 11th, 2011 but, was diagnosed on Dec 12th 2011 these women were still exposed to this potentially deadly infection! The media is trying to hoodwink us into believing that the time of diagnosis is important when, in fact, Sheen could have been carrying the disease for years! Sheen has stated that the symptoms that led to his going to a doctor and getting diagnosed were night sweats and debilitating headaches. Well, one of the Three Goddesses Sheen lived with, Bree Olson, stated that Sheen suffered from those same symptoms with her for a year before his diagnosis!

The terrible thing is that so-called mainstream media has given him its complete support. It is another sad example of how racism harms all of society, not just non-Whites. Here you have a medium that has chosen to vilify Black male entertainers for their skirmishes with women, some deservedly so. However, when a rich and famous White man may have potentially infected dozens of women with HIV, he is being given the benefit of the doubt! There are many White women waiting, with baited breath, for their test results as I write. However, prostitutes, although human, get no respect.

Ironically, his former Two And A half Men co-star, Jenny McCarthy, who took swipes at Chris Brown and Ray Rice for their domestic violence issues, now feels betrayed by Sheen. This same show glorified his promiscuity and love 'em and leave 'em behavior.

According to a recent NY Post report, Charlie Sheen paid an extra $10,000 to $15,000 to have sex with escorts/prostitutes without using a condom, as late as 2010. Allegedly, he was diagnosed in 2011. If Sheen has infected any women, his career should be over.


---


War News: Mali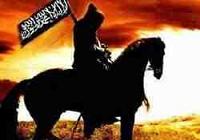 Unusual News from the Attack on Radisson Hotel in Bamako.

On November 20, Islamic fighters from the al-Murabitoun group affiliated with al-Qaida, took over the Radisson hotel in Bamako. Two of the attackers were killed by French, American and US Special Forces, and the rest escaped after holding hostages for many hours.

BBC published the names of some of the 19 persons killed during the attack.

Six of them were Russians.
Two Belgians, including a member of parliament.
One American, a Hindu lady working for "family planning."

Here is the surprise:
An Israeli was killed. He had a vague designation as "education consultant."
Why would Mali want an "education consultant" from Israel?


---


Russia: Developing Trouble


November 13: Electricity pylons were blown up in Crimea with explosive. Tatar Muslim flags and Ukrainian flags were left at the pylons. Tatars stopped repair men from reaching the pylons. [BBC]


In Chechnya, there was a clash between Russian troops and mujahideen. Casualties are reported but cannot be verified.


Ukrainian intelligence reported that 45 Russian security forces were killed in mortar attacks in Latakia, Syria. Russia denied the report but their bodies being brought back for burial uncovered the story. [Thanks to Br. Ali Randall.]
---


War News: Syria
Russia using Phosphorous in Attacks on ISIS.
[Sent by our new contributor Br. Kris.]

ControversialTimes.com/news/russia-responds-to-isis-wth-banned-white-phosphorus-attack-video


---


Bombing Campaign across Syria

Assad's Alawite jets hitting Damascus suburbs and southern towns, Russia bombing Raqqa, Palmyra , Idlib, Lattakia mountains, Aleppo, areas near Homs and Hama, USA bombing Raqqa, al-Hasakeh, Deir az-Zour [oil wells]

Russia has been bombing Islamic areas in Syria for 54 days. THe Syrian Observatory has collected the statistics of deaths in this campaign. The summary is:

"hundreds of airstrikes carried out by the Russian air force left dead 403 civilians, including 97 children and 69 women, and 381 fighters from Jabhat al- Nusra, IS, the rebel and Islamist factions."

On the ground, the Hizbullah-Iranian-Alawite advance towards Aleppo has been stopped by the mujahideen of al-Nusra. The Alawite advance which reached Kweres air base last week has been counterattacked and pushed back by Islamic State fighters. The Communists with US air support have captured a village near al-Hasakeh but fighting continues and the Communist Kurds in Tel Abyad have been hit by IS.

Relentless bombing and shelling by the Assadites is going on as the FSA tries to advance on Damascus and around Homs and Hama.


---


Syria

Very Young Journalist connected to New Trend Killed in Russian Air strike.
Obituary and last interview.
by Sis. Karin Friedemann

Obituary for Mahmoud Alloz

On October 21, Mahmoud Alloz posted on facebook a photo of his martyred brother Khalid, who was a media activist killed in Russian airstrikes. Mahmoud was interviewed by New Trend on October 23, 2014. That same day in 2015, Mahmoud followed his brother in martyrdom. In commemoration of his life, I present our full interview.

Mahmoud Allouz, born in 1992 in Homs, was a journalist and a former student at the Faculty of Electrical Engineering (He could not complete an education because of the war). A media activist from the beginning of the revolution, he was killed while covering the front lines of the Free Syrian Army, three days after his brother.

Earlier this year, Mahmoud got a severe head injury from an Assad barrel bomb. He lay in the hospital wearing a headband bearing the Shahada. Miraculously, he lived to return to his media activism, only to be killed by Russia.

Mahmoud Alloz (MA): hi

Karin Friedemann (KF): hi, thank you for your time

MA: thank you

KF: Are you in Homs right now?

MA: yes

KF: what is the situation like there right now? First of all, is any of the city still standing with life going on, or is it all ruins with fighters running around?

MA: Do you have enough info on the status of Homs ?

KF: I know that it has been a site for protests and that the Syrian government attacked the protesters, since then there was fighting, and the regime bombed a lot if not everything. I do not know the ins and outs of each group who they are what they believe.

MA: Do you have inform the geographical on the nature of Homs? I mean geographical situation and regions of the control of Assad regime and armed opposition and ongoing war?

KF: no, is there a map?

MA: Mediates the Syrian cities, Homs is the capital of the Syrian revolution. Strategic importance of the system is very large.

At the beginning of the revolution protests permeated the city of Homs and its countryside

for example, the campaign the first was on the neighborhood of baba amer even dominated after it was destroyed, and then a vigorous campaign on the Homs the old and the failure of the imposition of the siege which continued to nearly two years

And a military campaign on the southern countryside lasted for several months and got violent battles and dominated by the help of the Lebanese Hezbollah after it was destroyed

KF: thank you

MA: The countryside north of Homs are still under the control of the rebels.

There is Al waer densely populated area and besieged and subjected to daily shelling.

Gets the daily massacres

This is a summary of the situation in the field.

Do you have questions ?

HEZBOLLAH

KF: Did Hezbollah retreat or are they still active on the ground?

MA: Still is on top of any military campaign

And also present in some areas

KF: they are being paid by Lebanon but answering orders of Assad?

MA: Sorry I did not understand your question

KF: who is paying the Hezbollah? or are they volunteers

MA: Hezbollah works on the orders of the party leadership

KF: why do they want to serve Assad instead of their own country?

MA: hTey want to service their project which is sectarian Shiite

They are Fighting and they brutally destroy and commit crimes

IRAN

There are fighters from Iran also taking part in the ranks of the Assad regime

KF: why do shiite support alawite

MA: Sorry I did not understand your question

KF: Assad is not Shiite so what are they gaining?

also, do you know anything about opium fields on syria lebanon border? to what extent is the war about drugs, about oil, about land, or what other factors?

MA: Assad, Iran and Hezbollah interests are on one common list on a sectarian basis. Assad is a spoiled child with Iran and Hezbollah

The fall of the Assad regime is the demise of the interests of Iran and Hezbollah from Syria

HAMA
MA: In the countryside of Hama, there are battles. But the city of Hama is under the control of the Assad regime, and there being many cases of arrests and violations.

[At this point the discussion switches to a photo of a rocket which hit Assad's death squads known as shabeeha near Homs]

Chat Conversation Start



You're friends on Facebook

‎Student طالب جامعي‎

Lives in Homs, Syria

10/25/2014 7:01PM

KF: what is the story of this photo? [photo unknown]

10/25/2014 8:44PM

MA: Unfortunately not be aware of your question

I see a rocket. who is shooting the rocket at whom, and where

The Grad missiles 'Corps Homs' launch on gatherings shabeeha in Homs in response to the massacres of the regime in the neighborhood of the forest

The Grad missiles 'Corps Homs' launch on gatherings shabeeha in Homs in response to the massacres of the regime in the neighborhood of the waer

missiles are launched by rebels?

what is the meaning of shabeeha

Homs Corps is the largest faction of the Free Army in Homs

what are shabeeha gatherings?

Shabeeha groups of mercenaries fighting in the ranks of the Assad regime, mostly of the Alawite sect, have committed several massacres in Syria and Homs

so they have a camp or where is the missile going to hit

Rebels firing rockets at gatherings shabeeha in camps and neighborhoods in the occupied city of Homs

did they hit anyone

What ??

did they destroy anyone or anything or it was just a cute rocket

Yes, it is destroying the camps that are stationed where the thugs, and thugs fired all kinds of shells toward the neighborhood Al waer

did that stop them or invigorate them to retaliate?

Shabeeha not stop bombing and criminality, but this is an attempt by the rebels to stop the bombing as much as possible and with available weapons



2015-11-22 Sun 22:25:20 ct


NewTrendMag.org